Shoyoroll Krink x Shoyoroll
Japan: September 30, 2023 at 11:00 AM JST Korea: September 30, 2023 at 11:00 AM KST Europe: October 6, 2023 at 10:00 AM BST U.S.: October 6, 2023 at 10:00 AM PDT
Top: 450G Pearl Weave Cotton Pants: 10oz Canvas Color: Black
00F, 0, 0F, 0W, 1, 1F, 1L, 2, 2W, 2L, 3, 3W, 3L, 4, 5
The mat sprayer was only available in the U.S. and Europe stores.
Japan: ¥55,000 ($368) Korea: ₩496,000 ($367) Europe: £190 ($231) U.S.: $300 - $305
U.S.: One per customer/household.
From the early days of inking designs with paper and markers to mopping the mats after class, these tactile qualities have been our foundation since the start.
20 years on and we're proud to continue this tactile approach and to be working alongside the New York based artist materials brand KRINK for a limited Gi and Mat sprayer release.
KRINK began as the first ink and paint marker company for graffiti writers and grew into a global brand with collections of specialty tools, editions, apparel, and accessories.
Available in black only, the SHOYOROLL x KRINK gi features a 450g pearl weave jacket and 10oz Canvas pants, both decorated with woven patches throughout.
Each patch features a hand-style marker tag on a contrasting white backing matching the style of KRINK's own permanent stickers. The back of the gi also holds a full back patch of KRINK's notorious NYC Mailbox.
To coincide with the kimonos release, a mat sprayer will also be made available. These hand-pressurized sprayers are also used for artists to cover larger surface areas more easily, the same principles that apply to cleaning mats post-training. These co-branded sprayers have a 5L/169OZ capacity and feature an adjustable brass nozzle.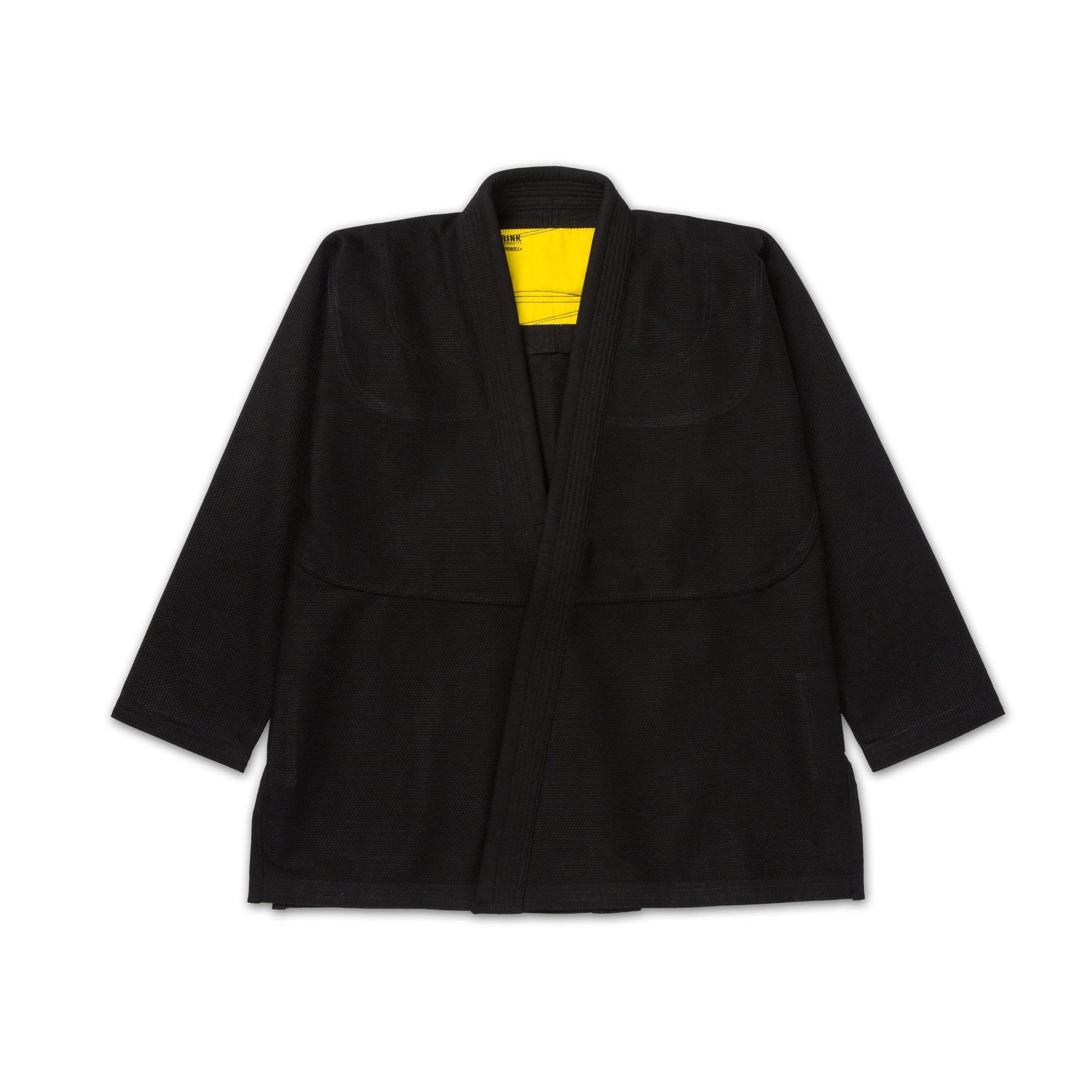 Krink x Shoyoroll (Black)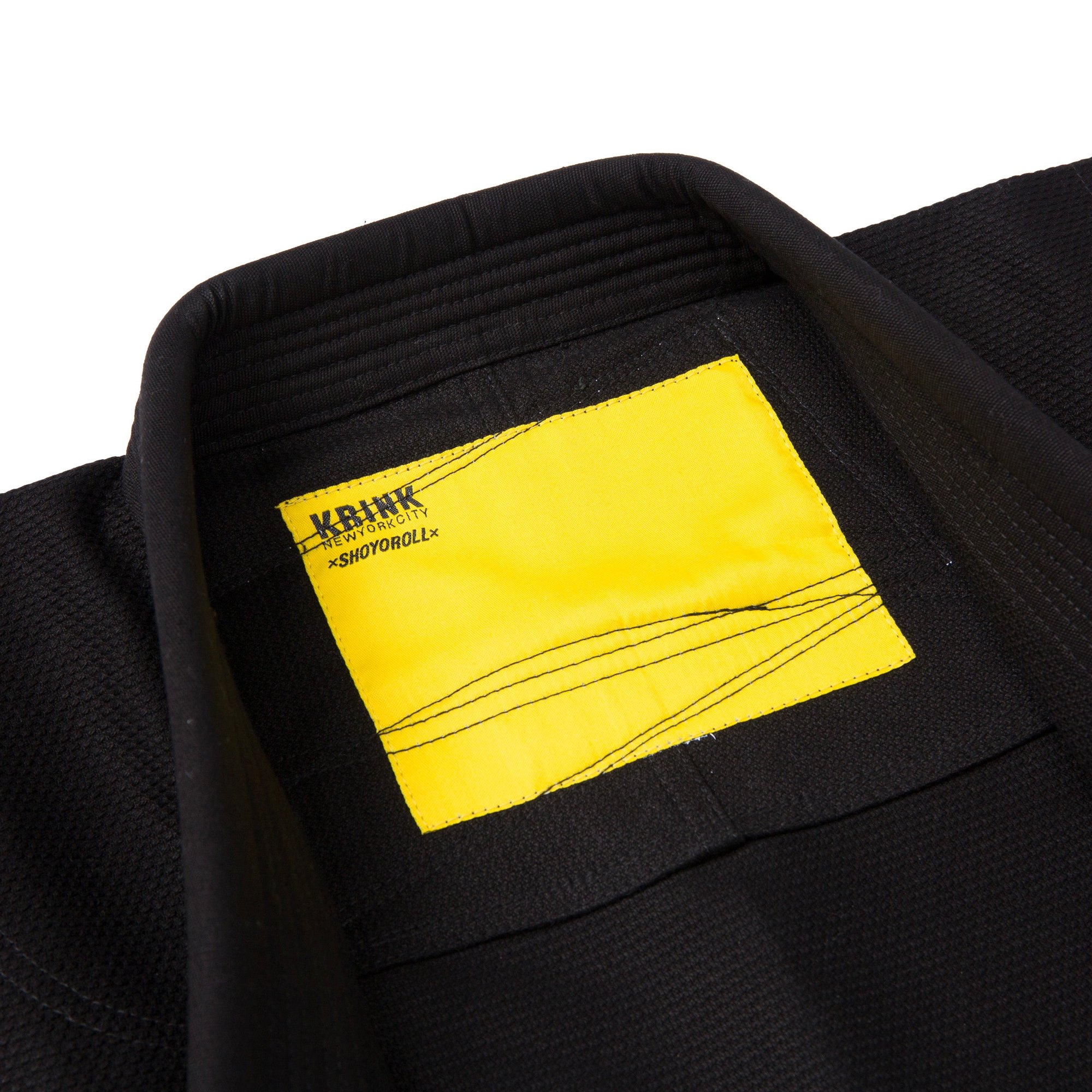 Krink x Shoyoroll (Black)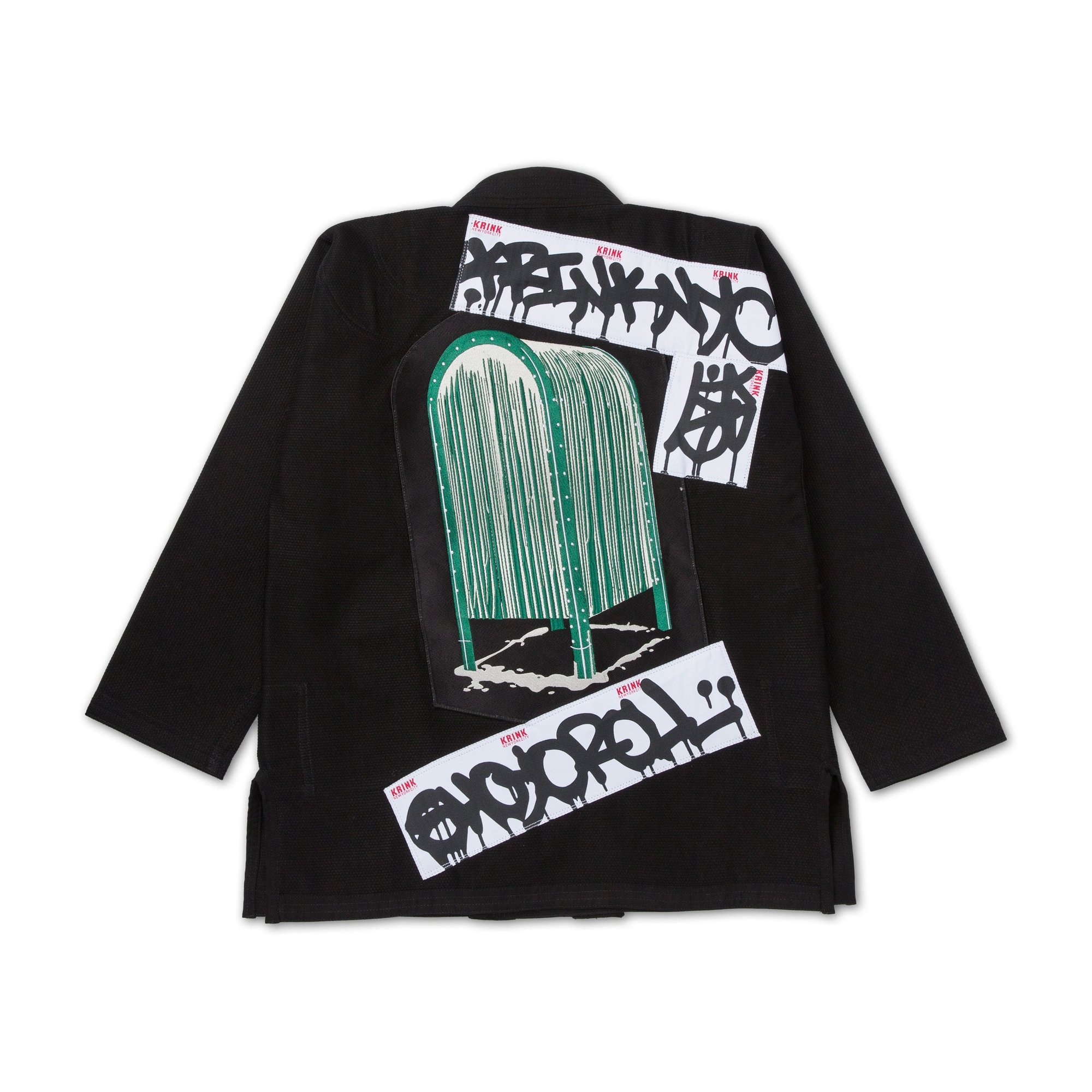 Krink x Shoyoroll (Black)
Krink x Shoyoroll (Black)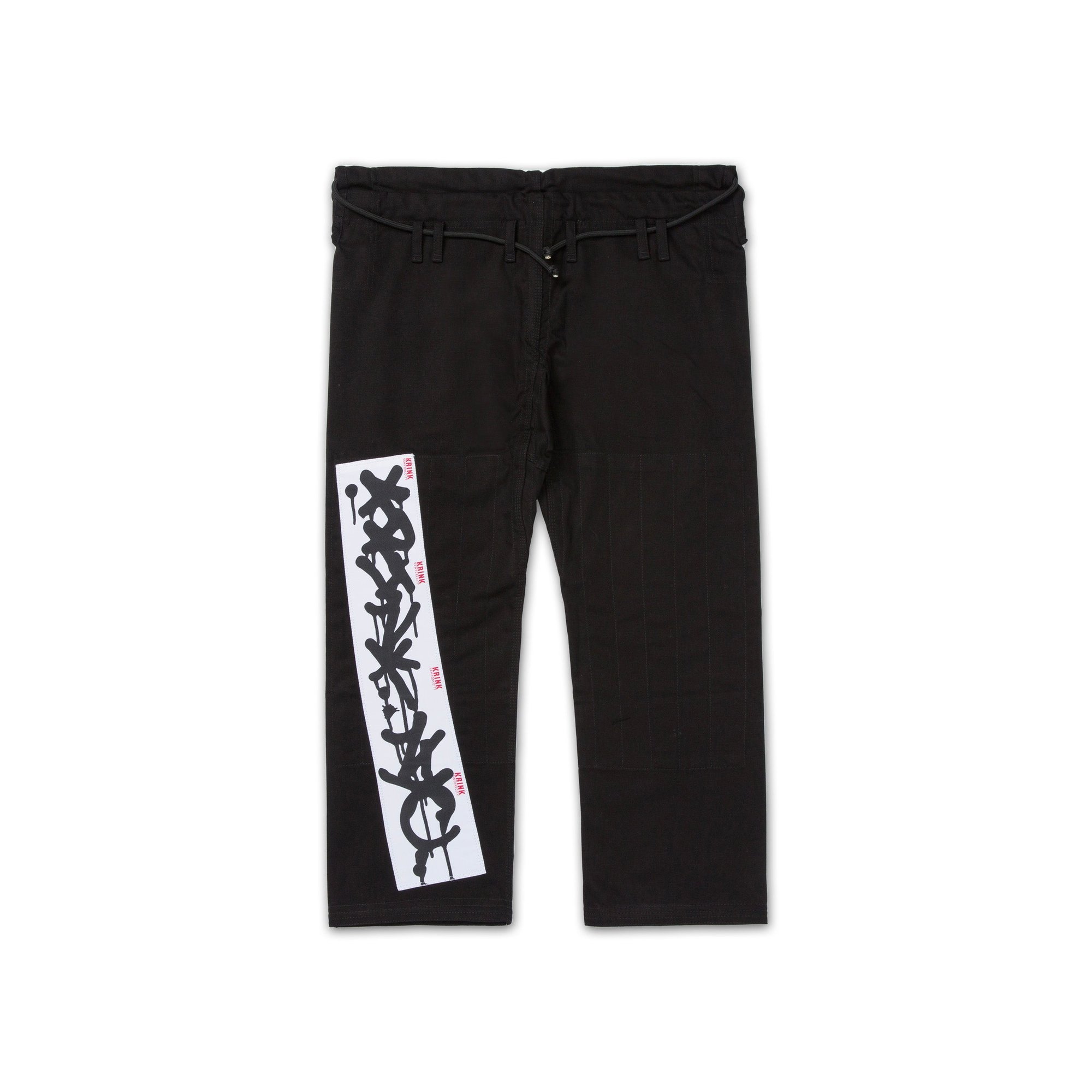 Krink x Shoyoroll (Black)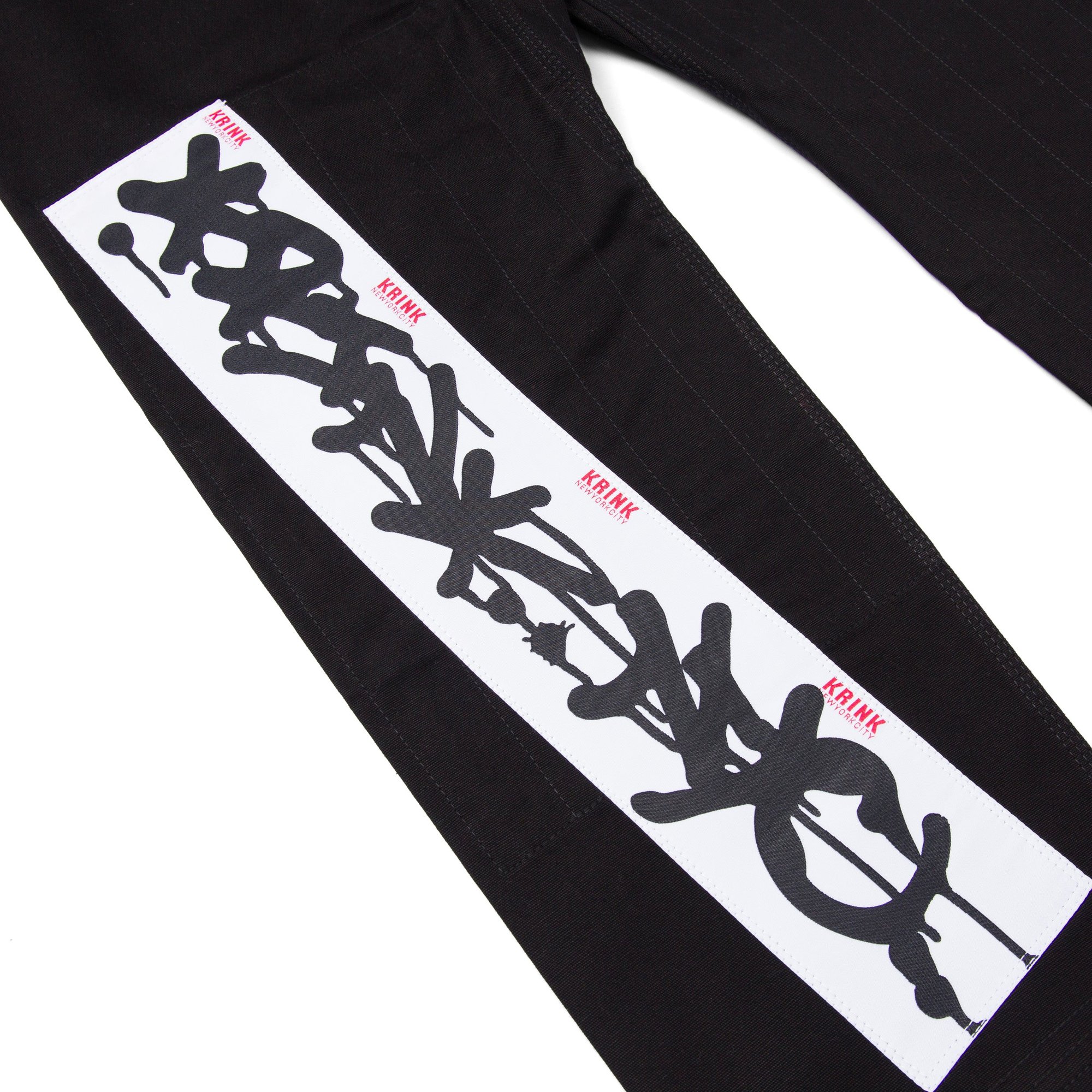 Krink x Shoyoroll (Black)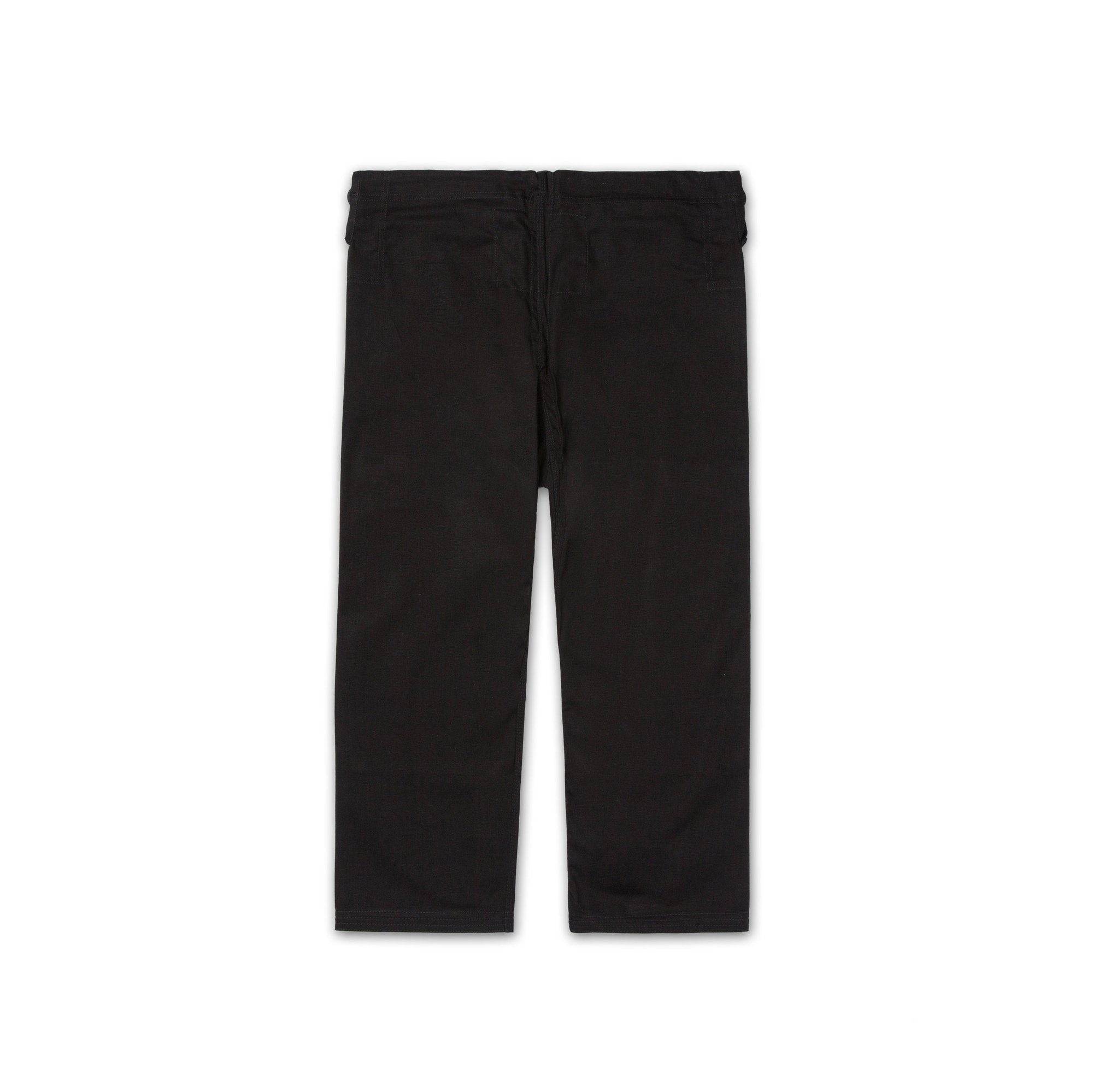 Krink x Shoyoroll (Black)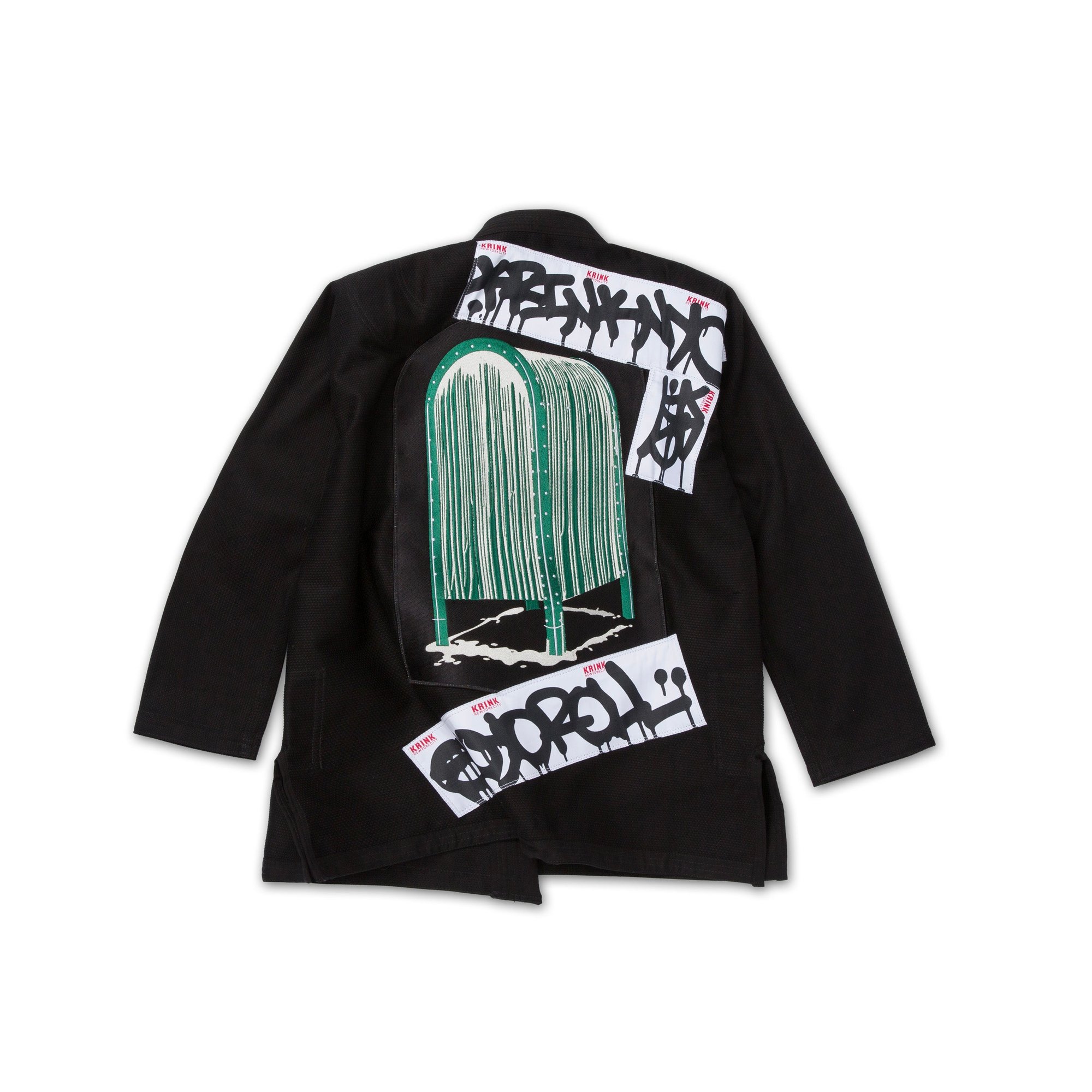 Krink x Shoyoroll (Black)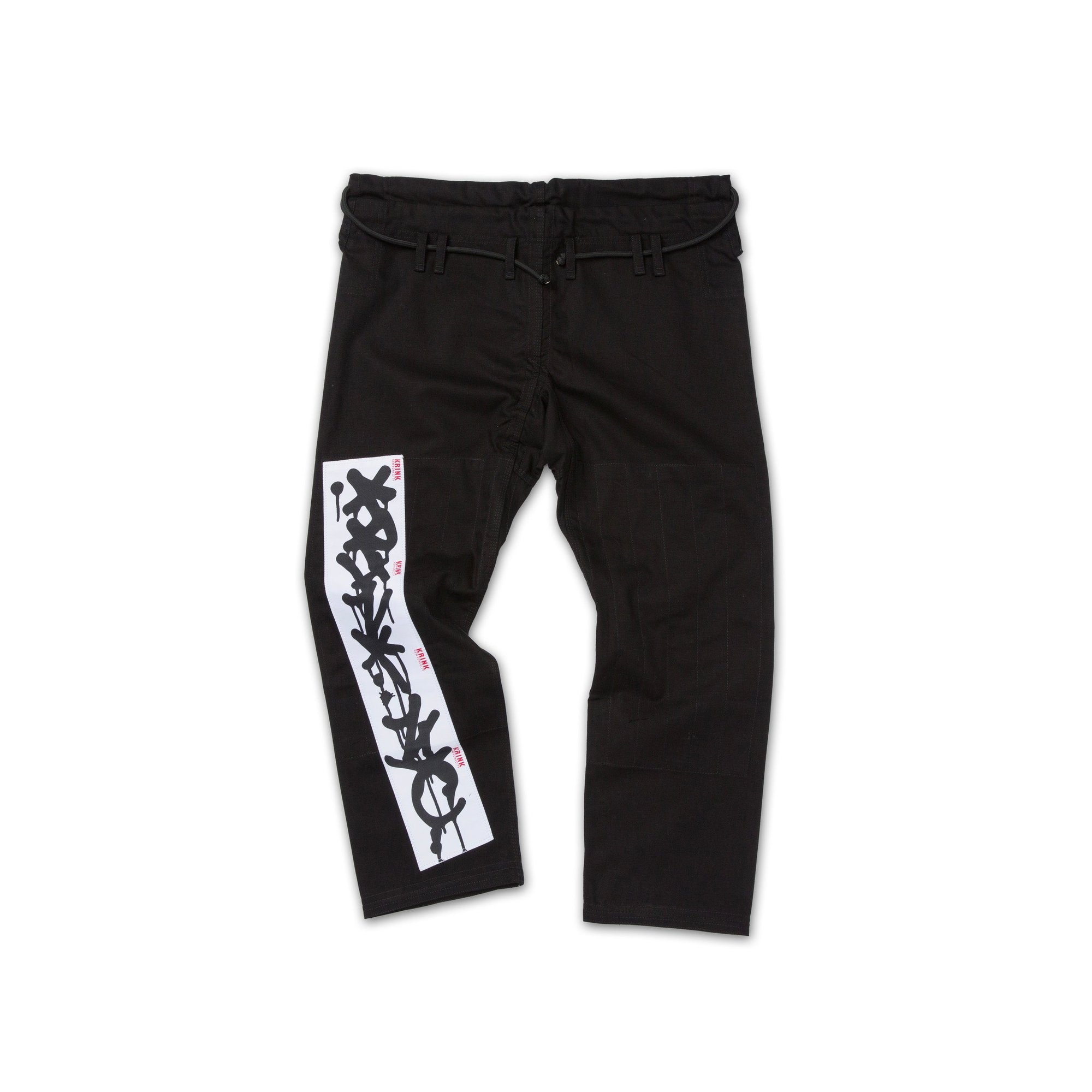 Krink x Shoyoroll (Black)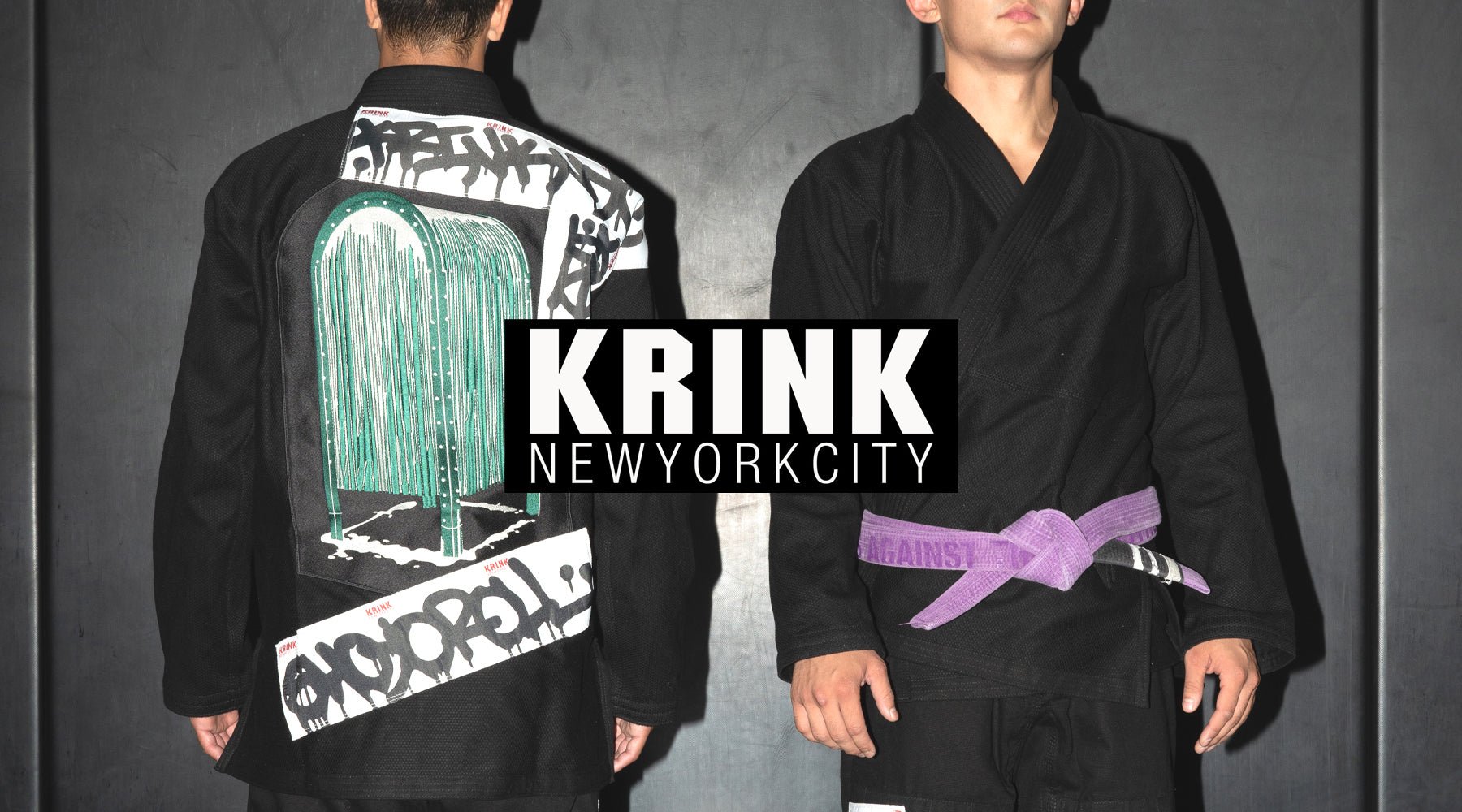 Krink x Shoyoroll (Promo)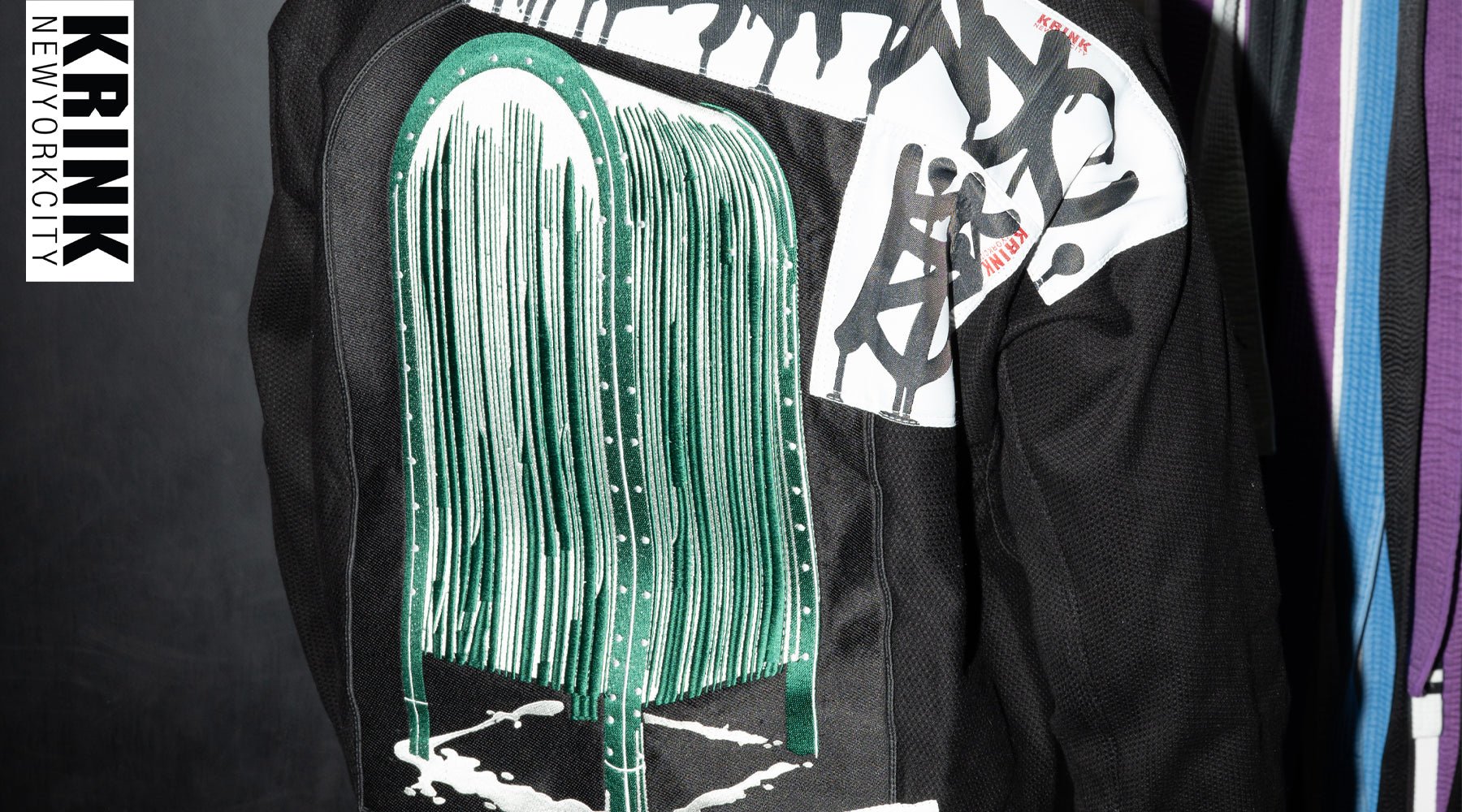 Krink x Shoyoroll (Promo)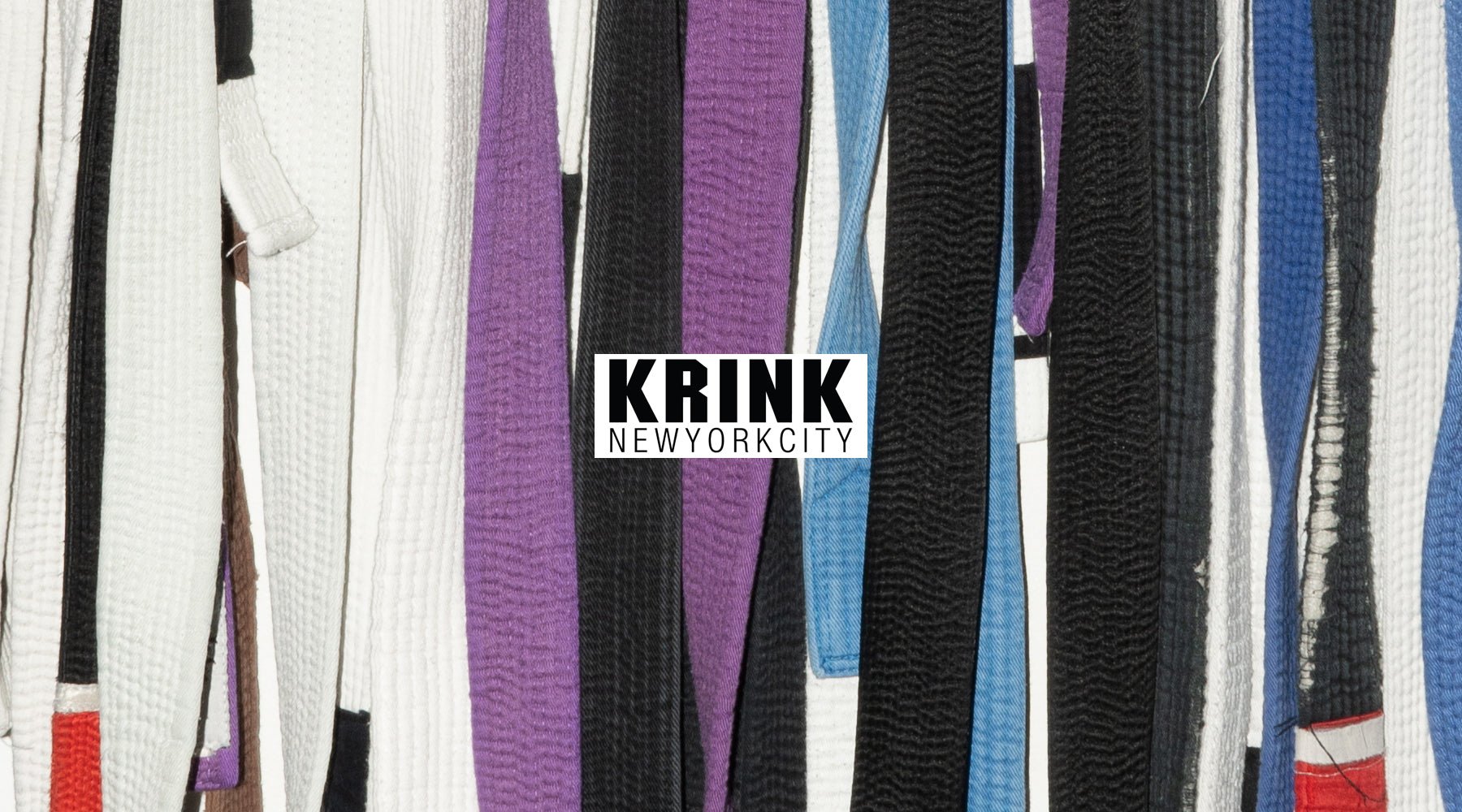 Krink x Shoyoroll (Promo)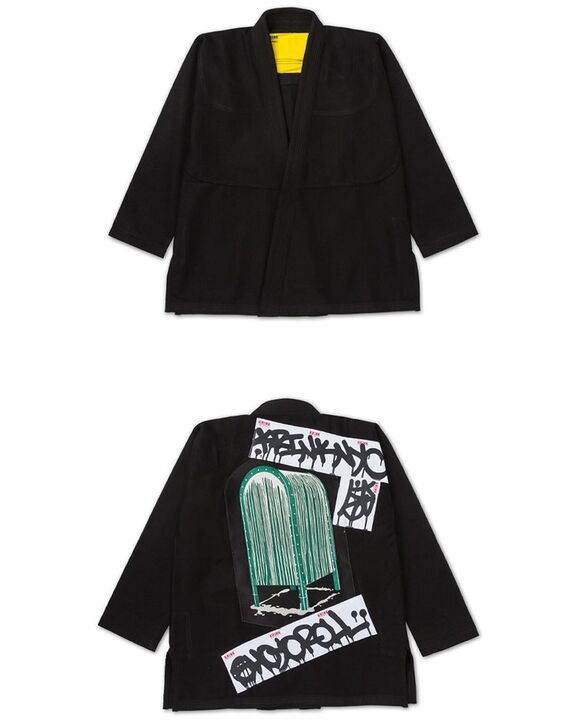 Krink x Shoyoroll (Promo)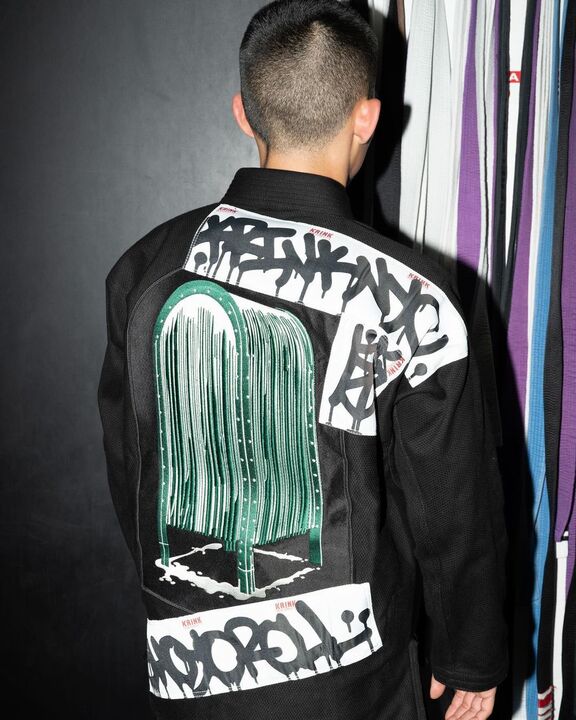 Krink x Shoyoroll (Promo)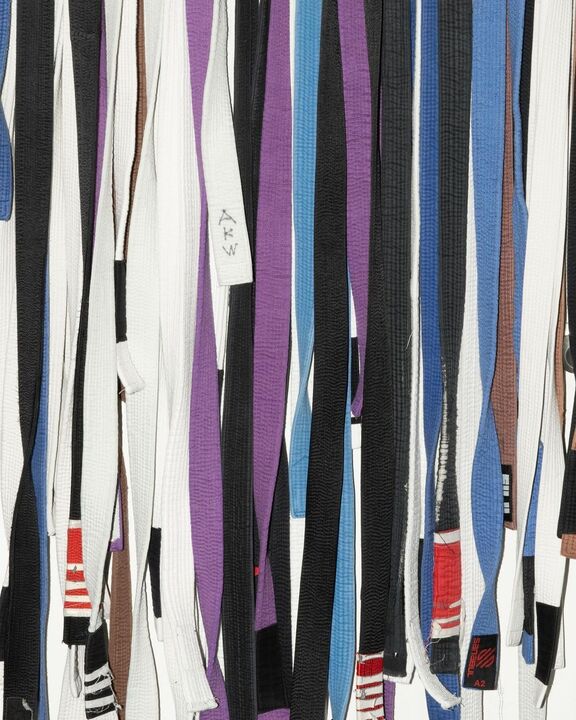 Krink x Shoyoroll (Promo)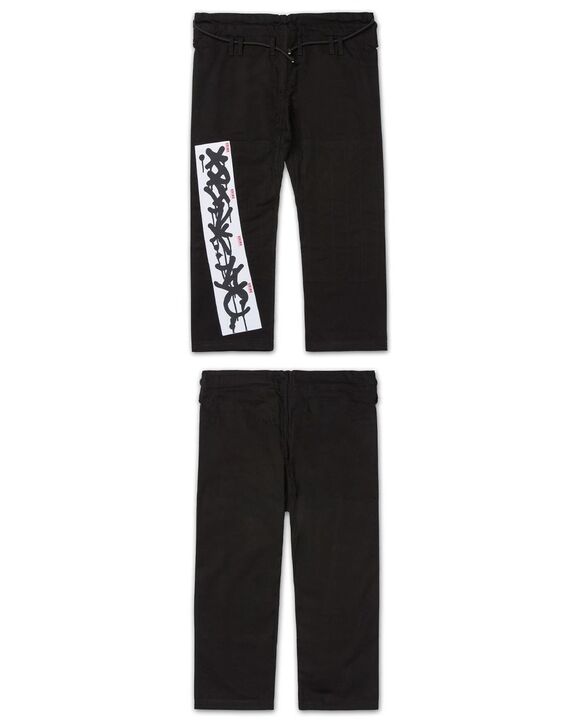 Krink x Shoyoroll (Promo)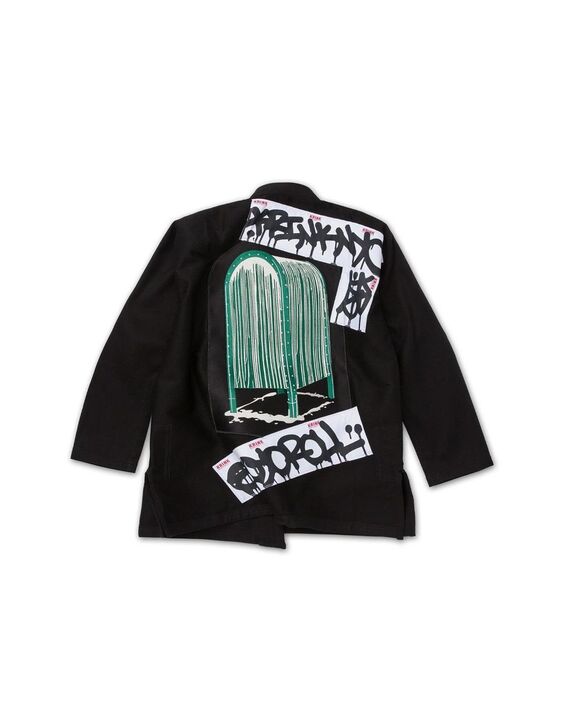 Krink x Shoyoroll (Promo)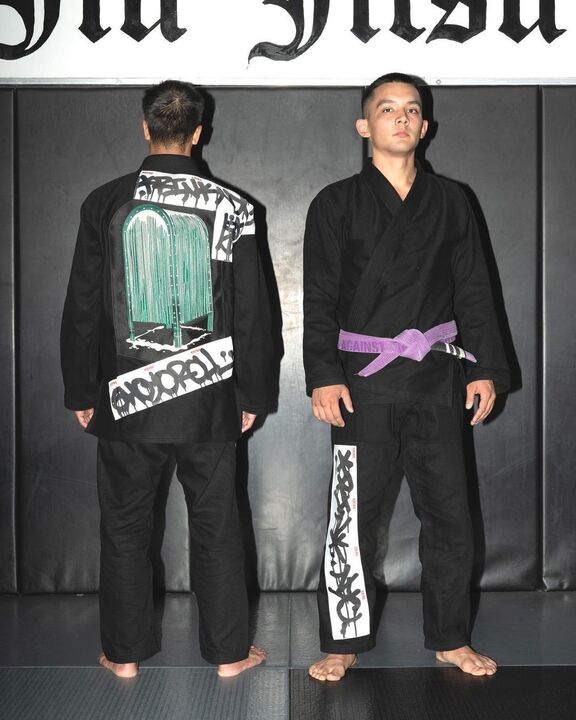 Krink x Shoyoroll (Promo)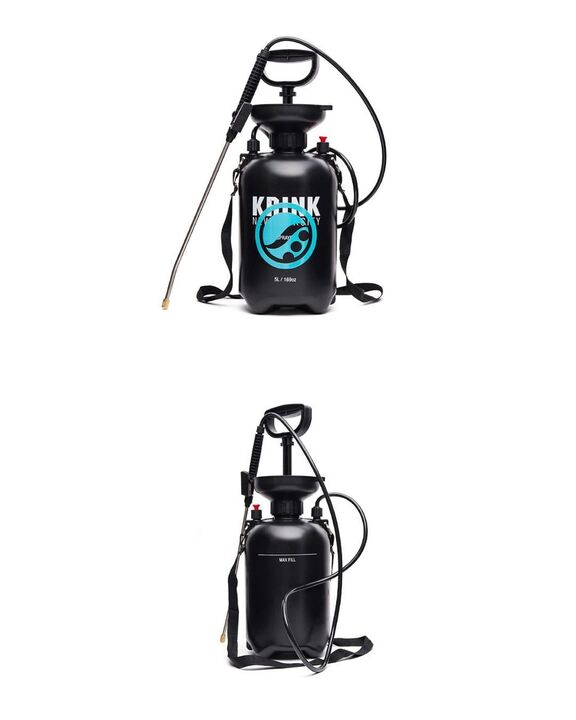 Krink x Shoyoroll (Promo)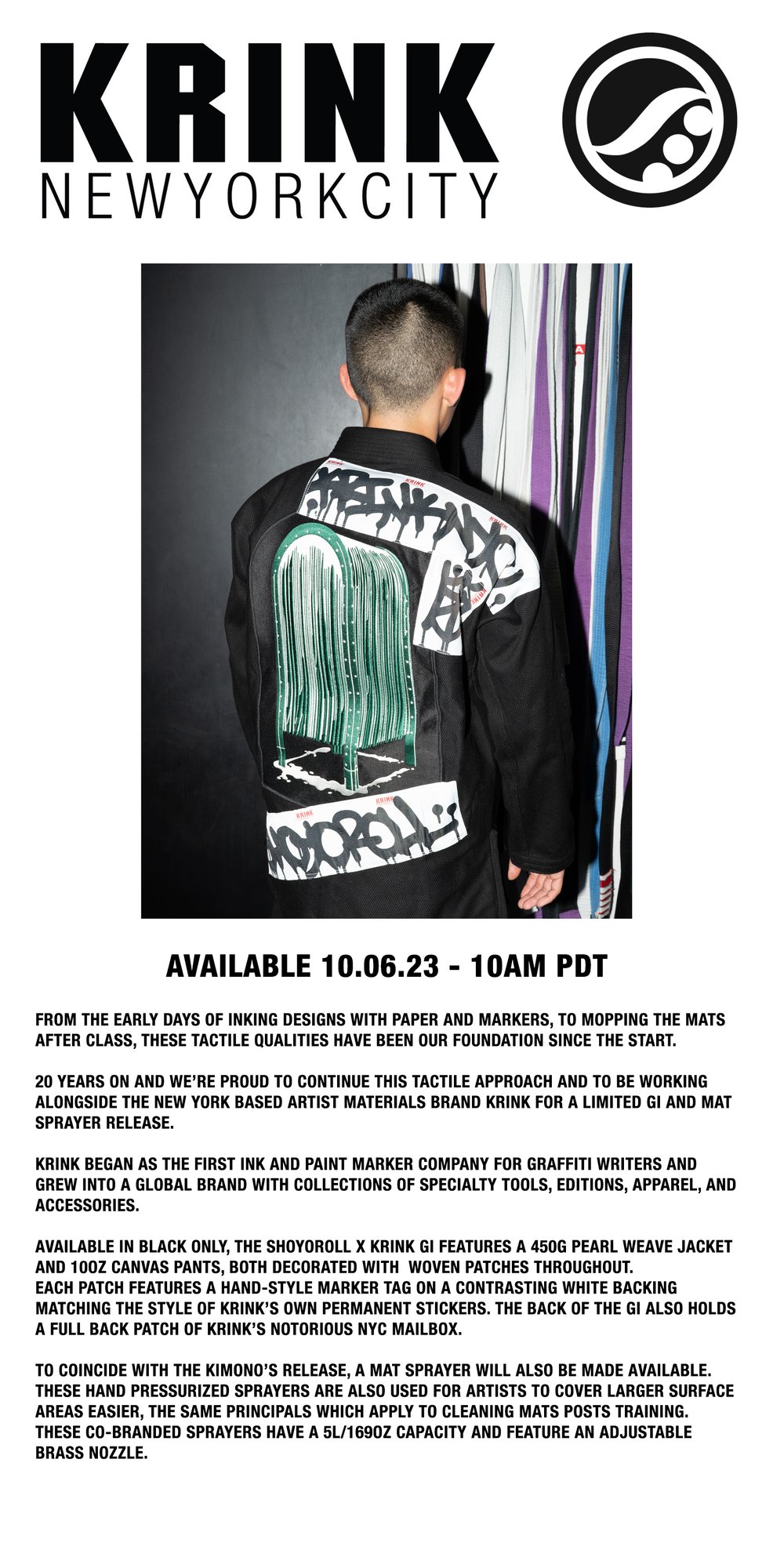 Krink x Shoyoroll (Promo)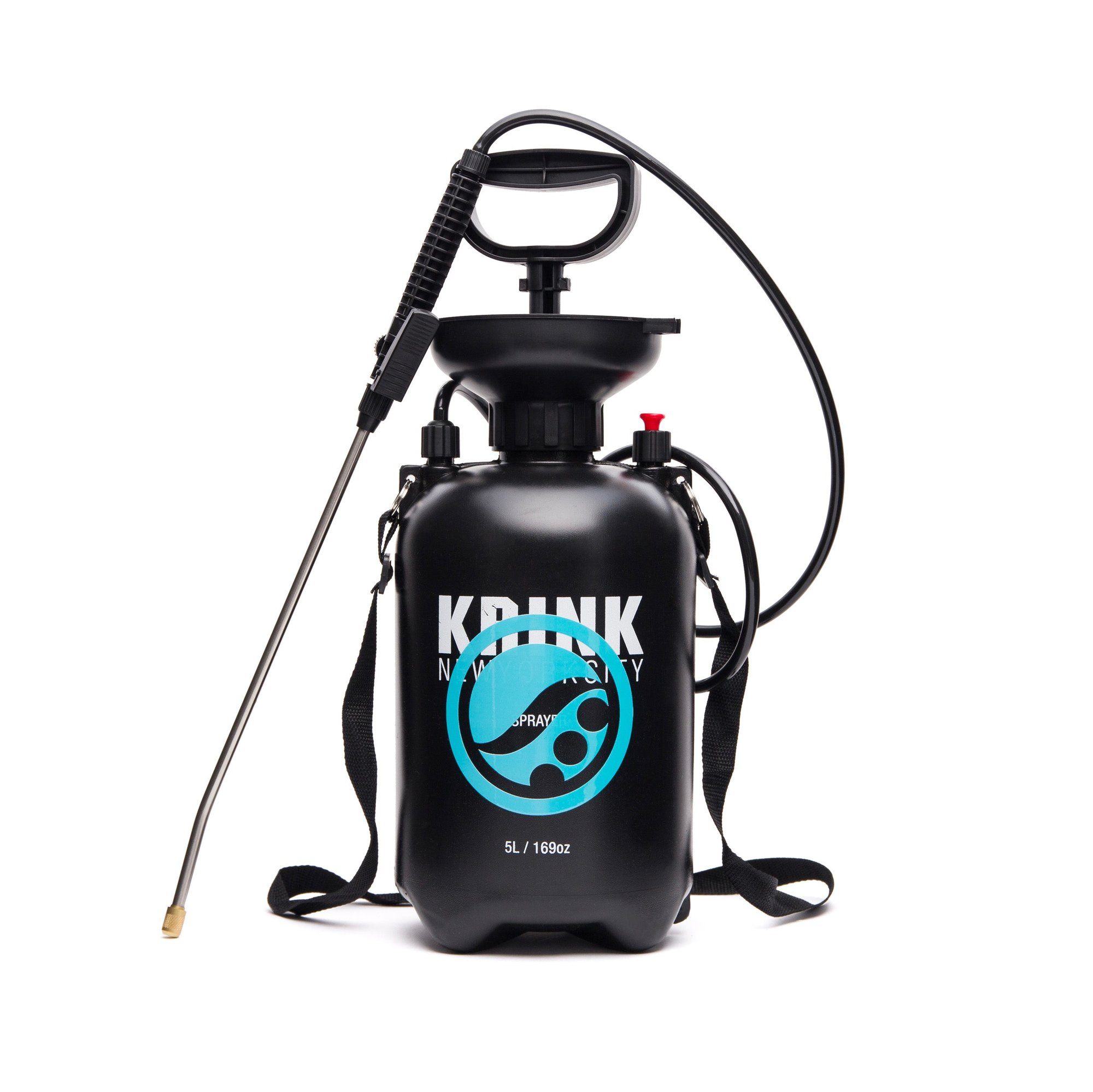 Krink x Shoyoroll Mat Sprayer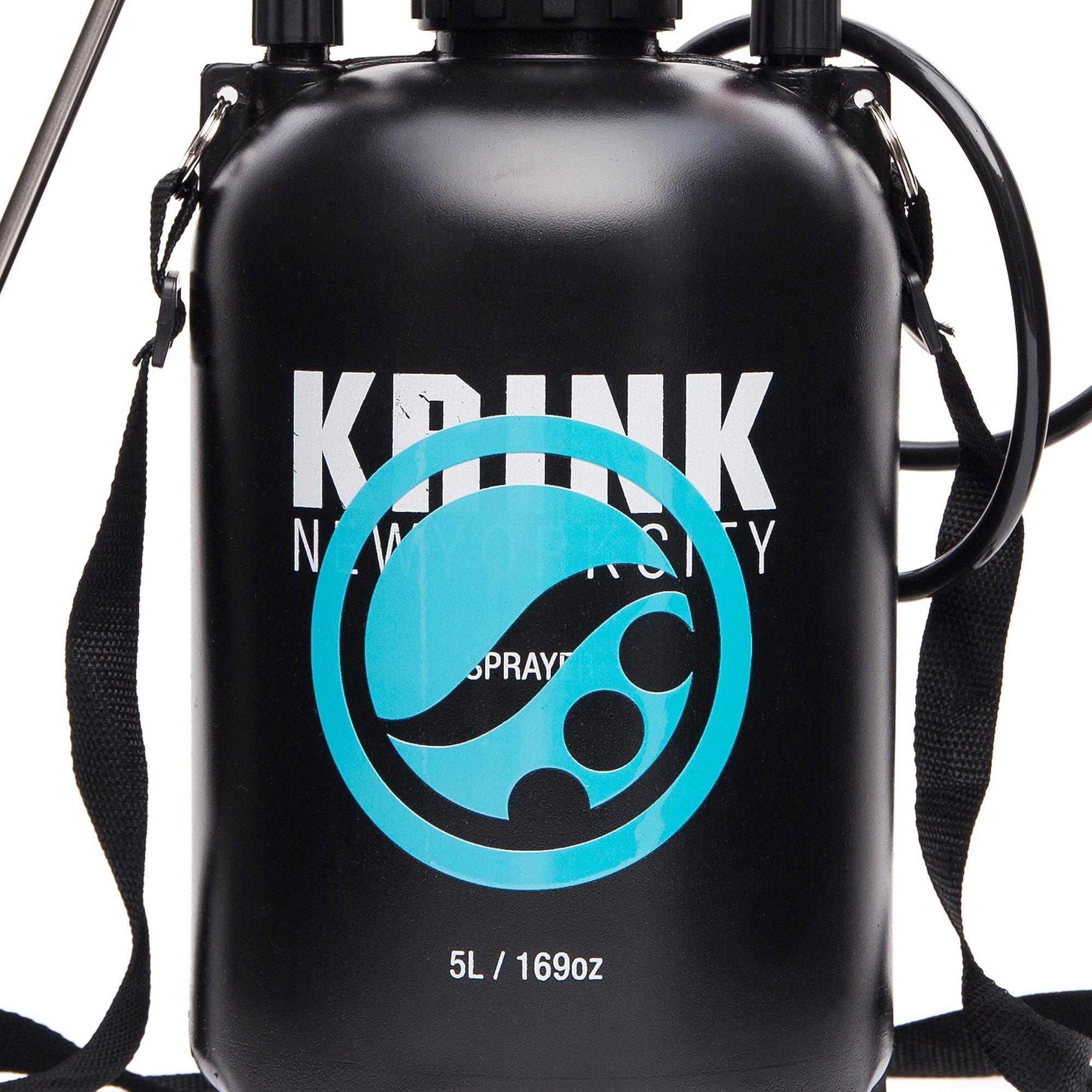 Krink x Shoyoroll Mat Sprayer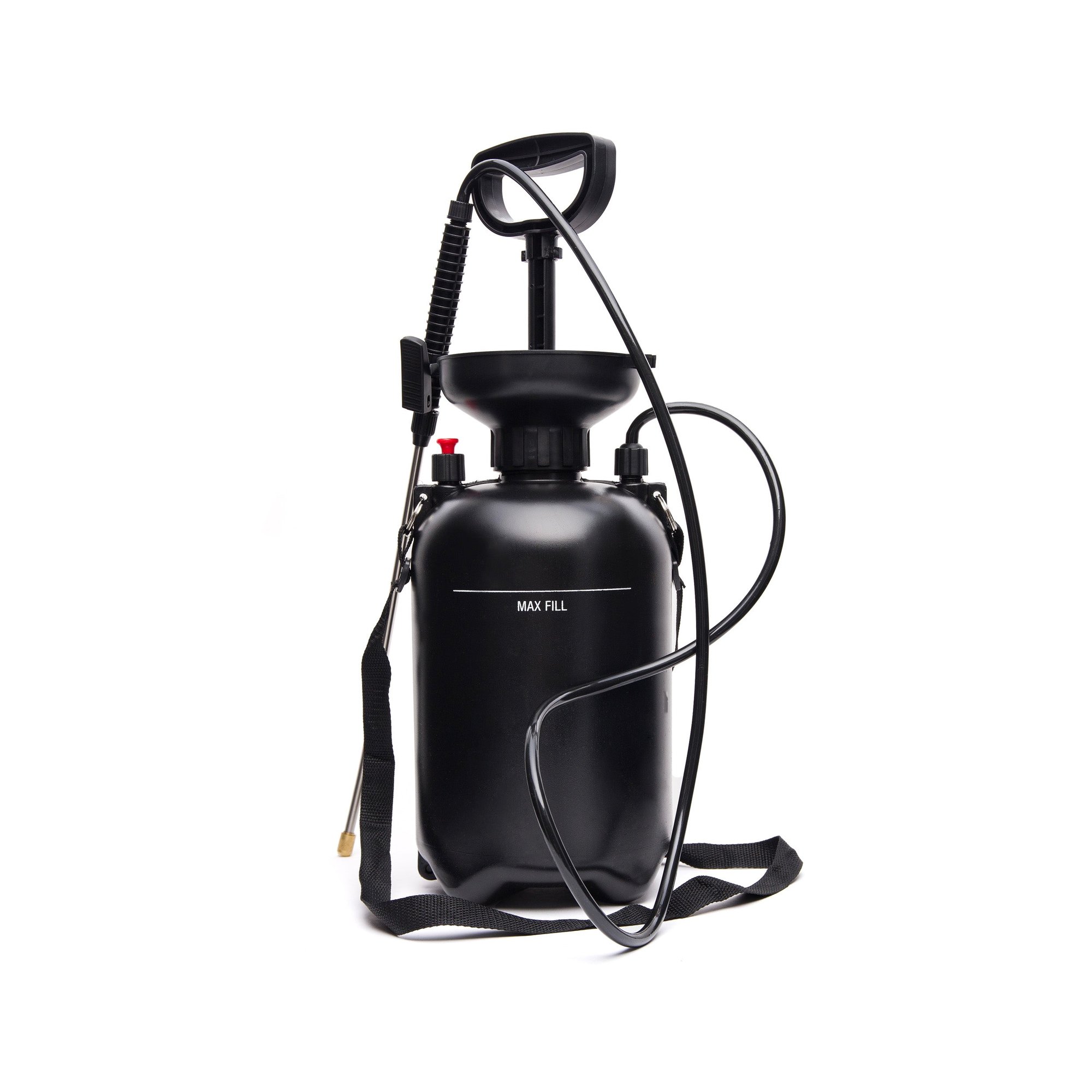 Krink x Shoyoroll Mat Sprayer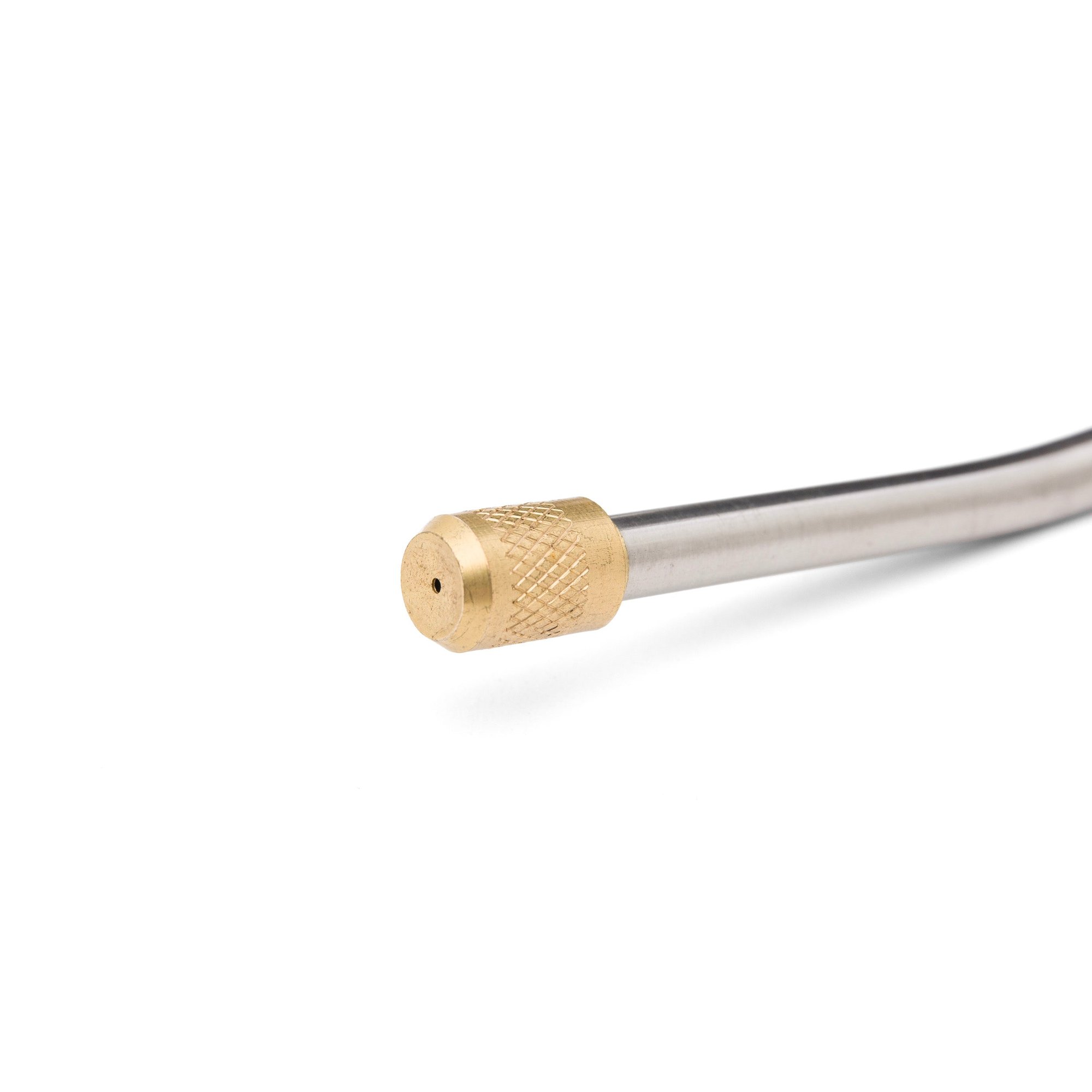 Krink x Shoyoroll Mat Sprayer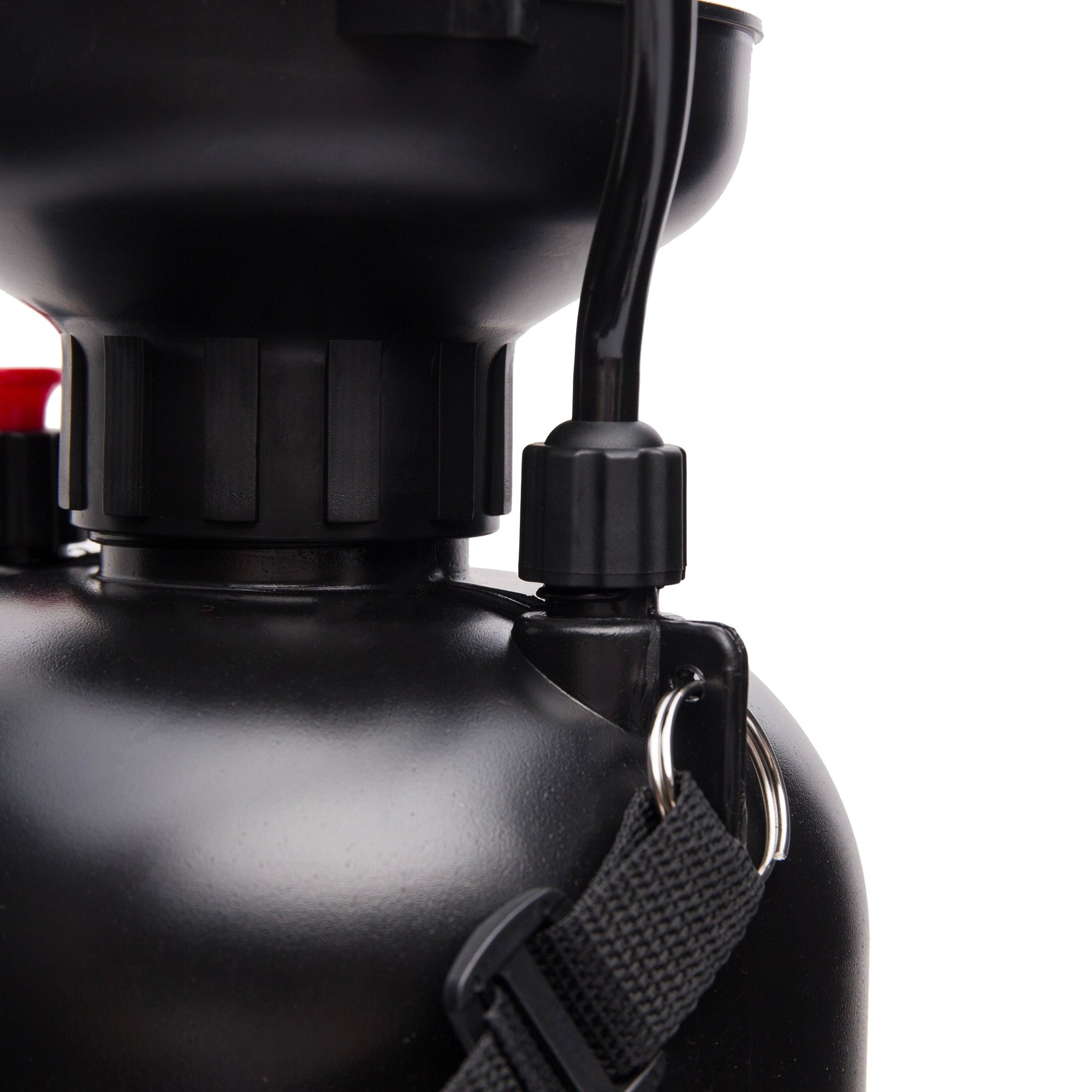 Krink x Shoyoroll Mat Sprayer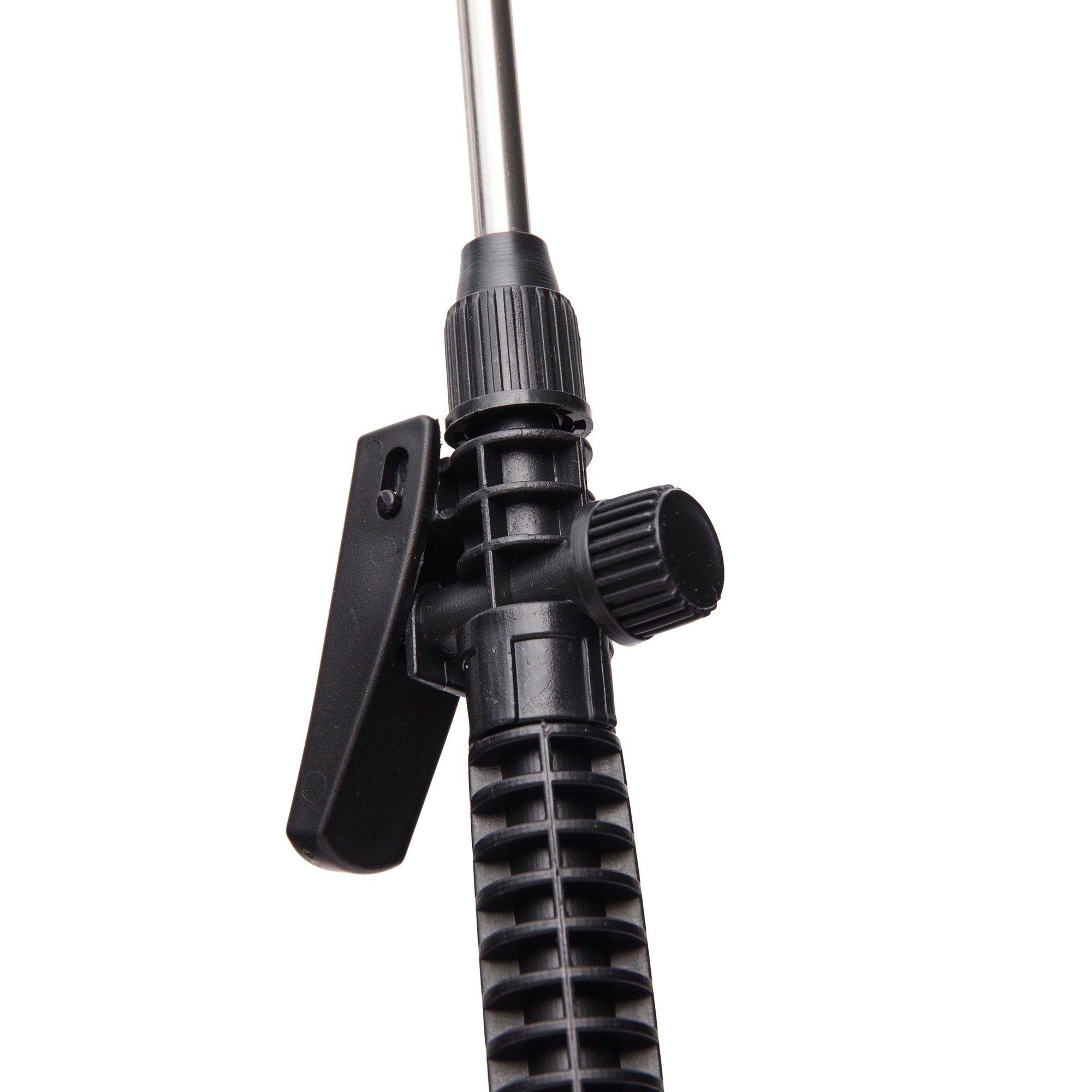 Krink x Shoyoroll Mat Sprayer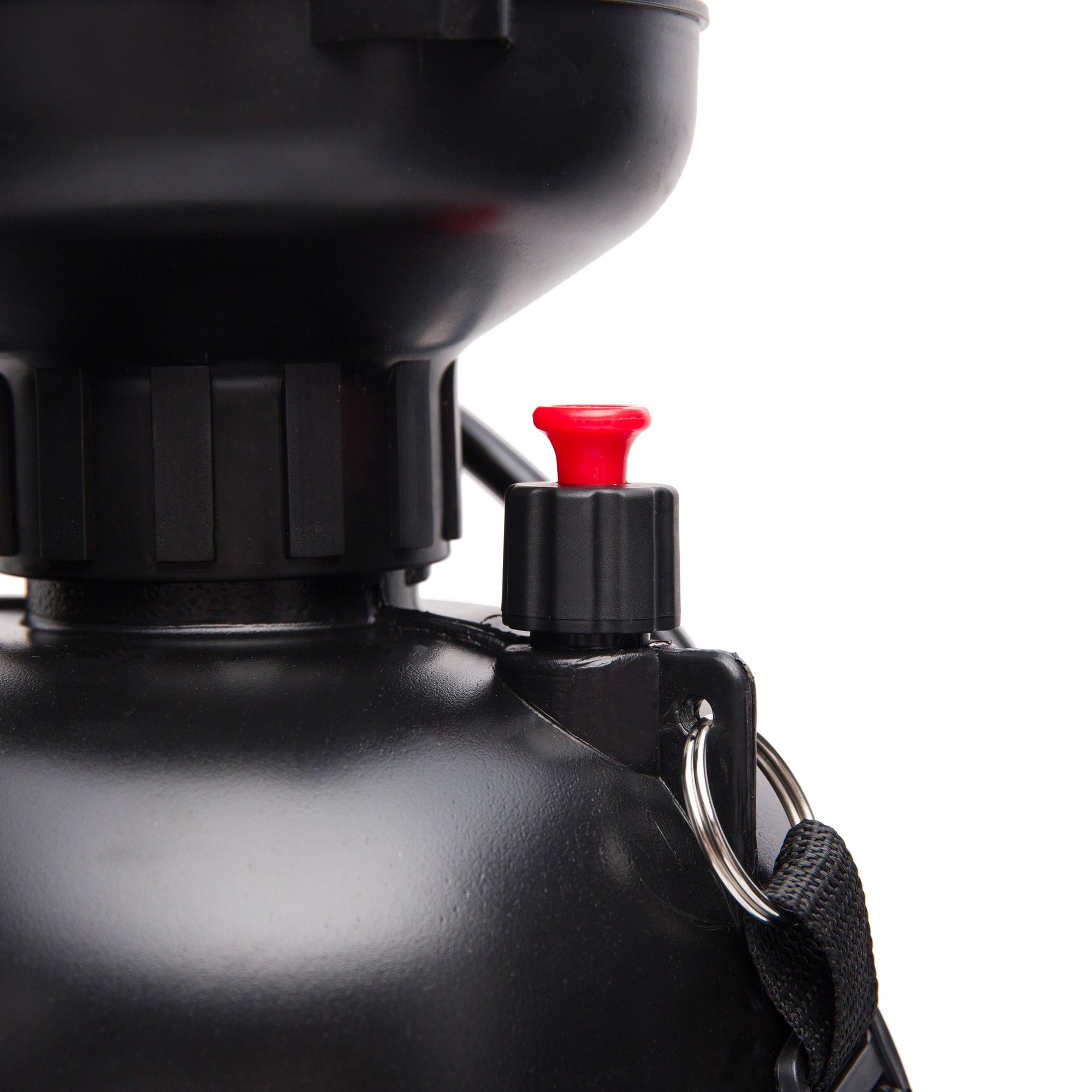 Krink x Shoyoroll Mat Sprayer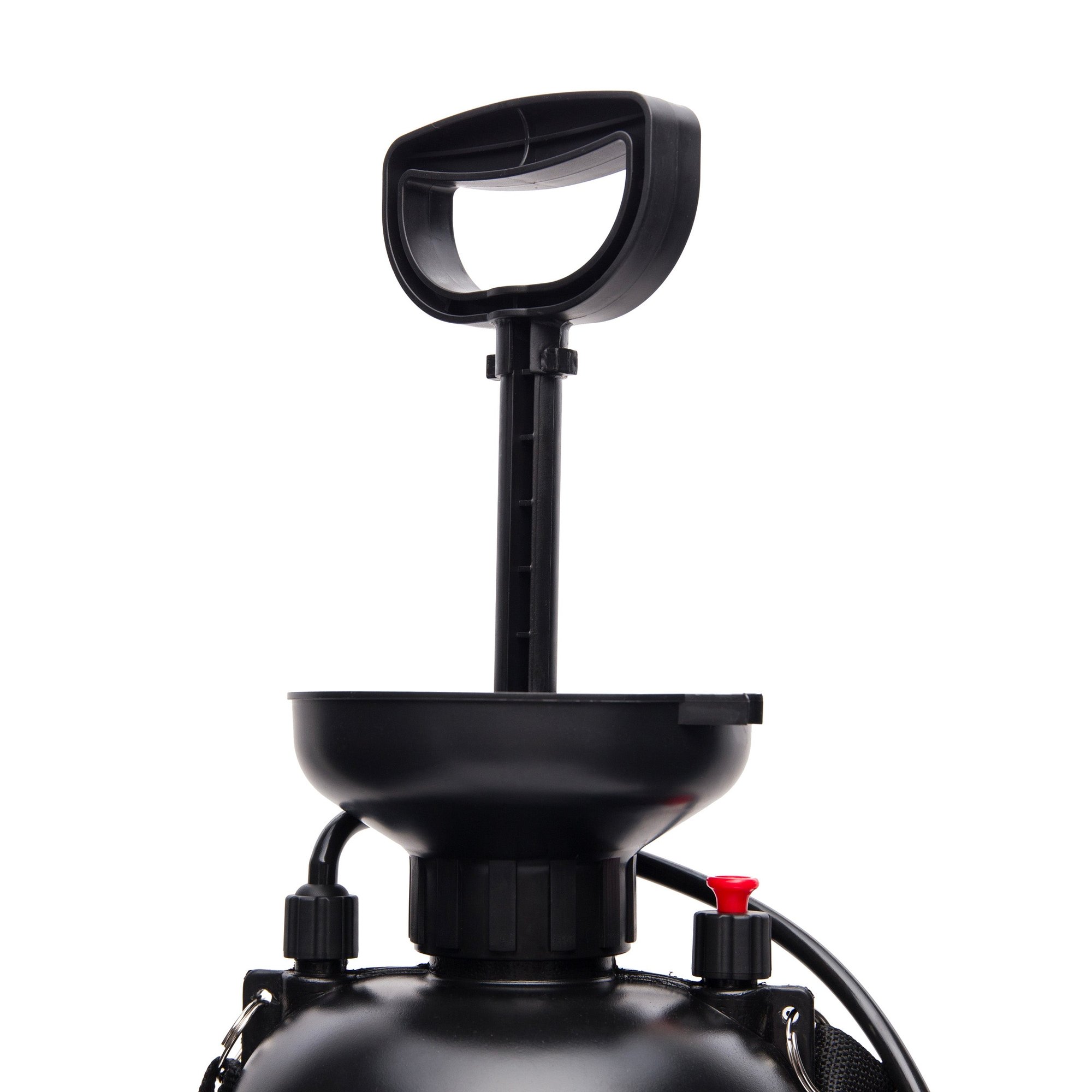 Krink x Shoyoroll Mat Sprayer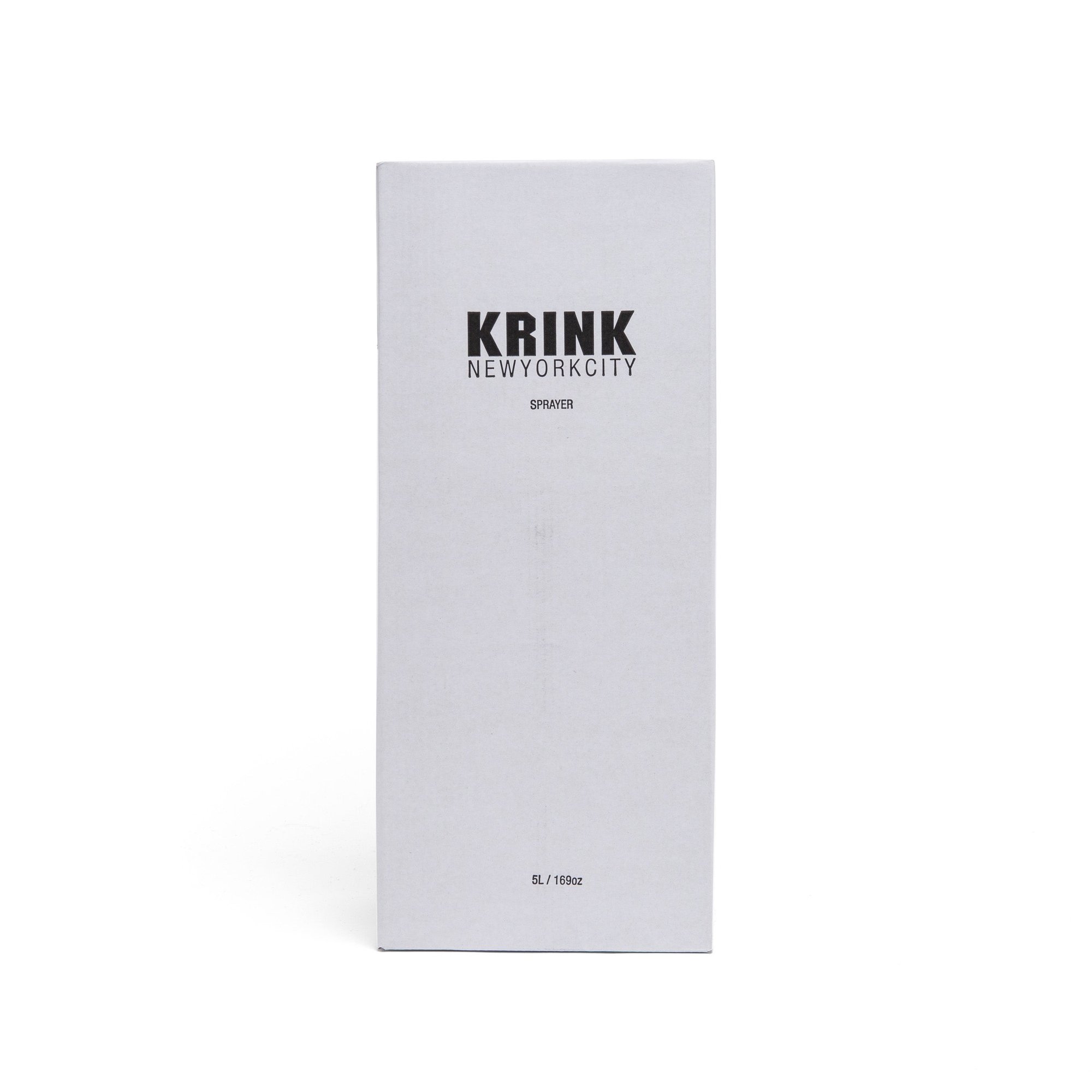 Krink x Shoyoroll Mat Sprayer