March 4, 2019 at 11:00 AM PST
Top: 450 GSM Pearl Weave Pants: 10oz Cotton Color: White
$170
Unknown. Possibly none.
A&P brings you another exclusive release in the Batch 51 Quickstrike Tri-Color kimono. For the first time our A&P Mark features a third accent color bordering our trademark logo.
The B51 is brought to you in a white base with orange, black and teal patchwork. The three color Mark logo is embroidered on each sleeve of the kimono top and the left shin of the pants. A big Mark logo patch is shown off on the right shoulder area of the back. Teal stitching highlights throughout the kimono as well as a multicolored drawstring in waist of the pants.
The kimono top is made of 450 GSM pearl weave material and 10 oz cotton pants. This kimono is also made with overlocking seams and rounded skirt slits. The openings of the sleeves and pant legs come heavily taped for durability and the hip pattern of the pants are reconstructed to sit a little higher. The B51 QS also comes with a knapsack featuring a drawstring closure and web haul handles so you can transport your kimono on your back or as a tote.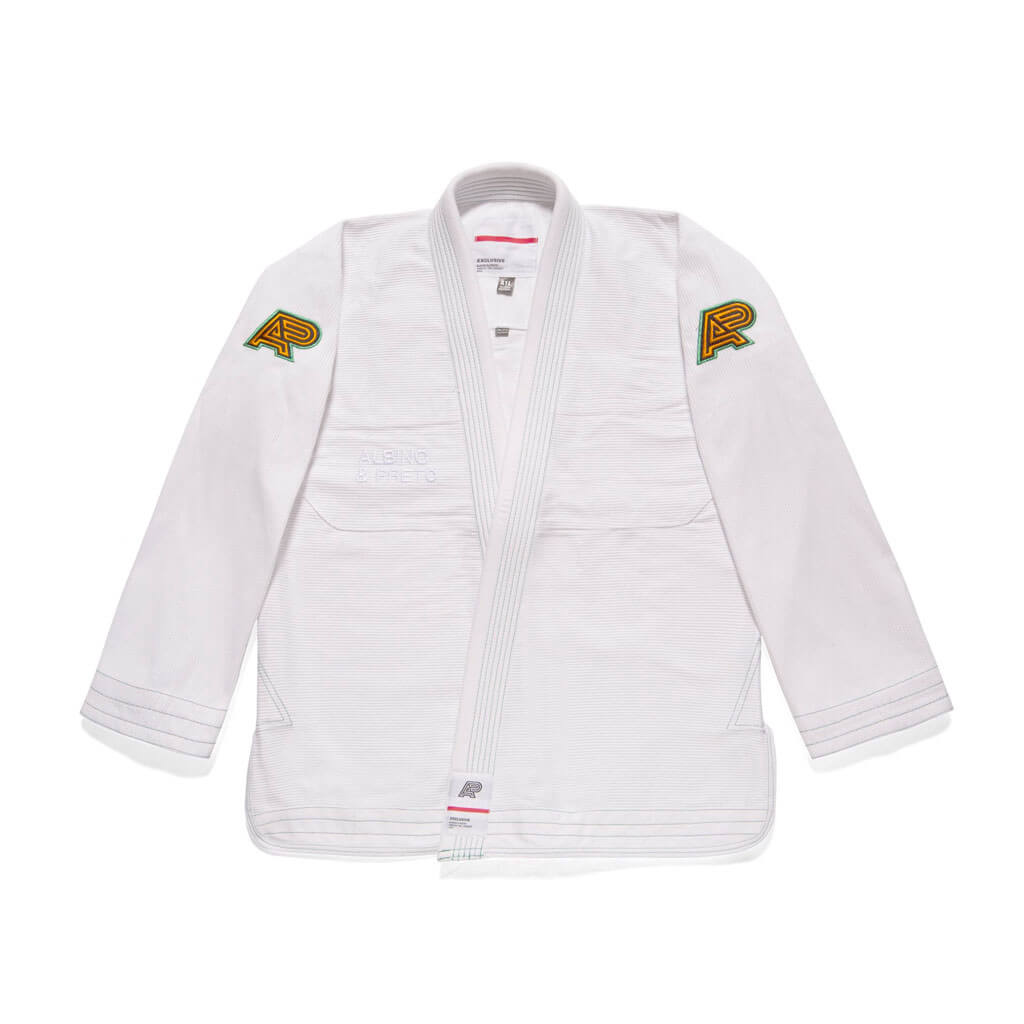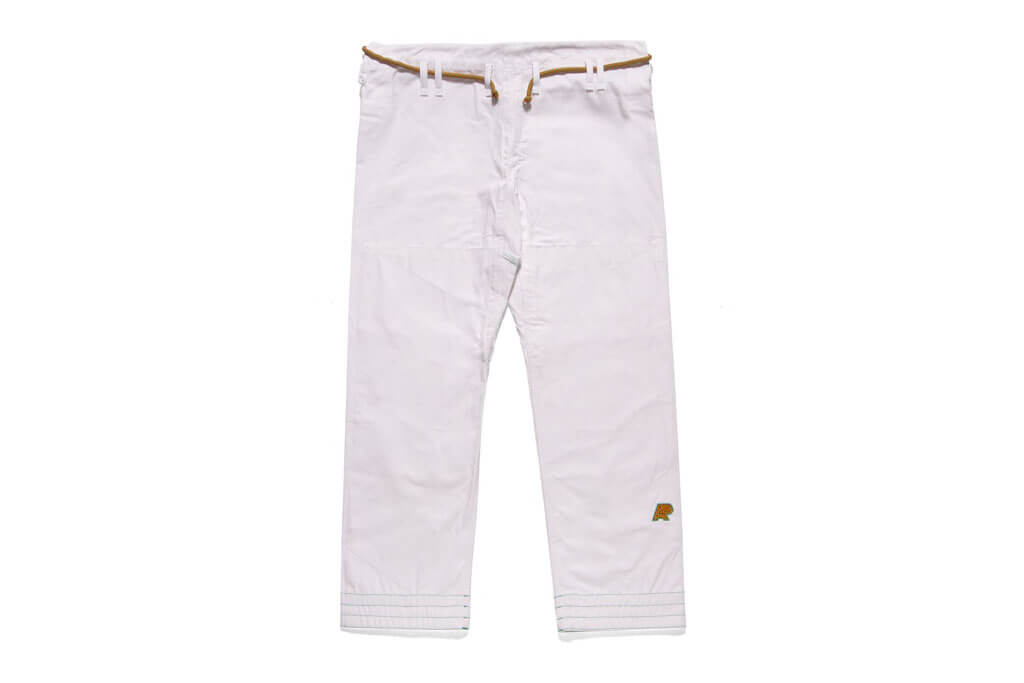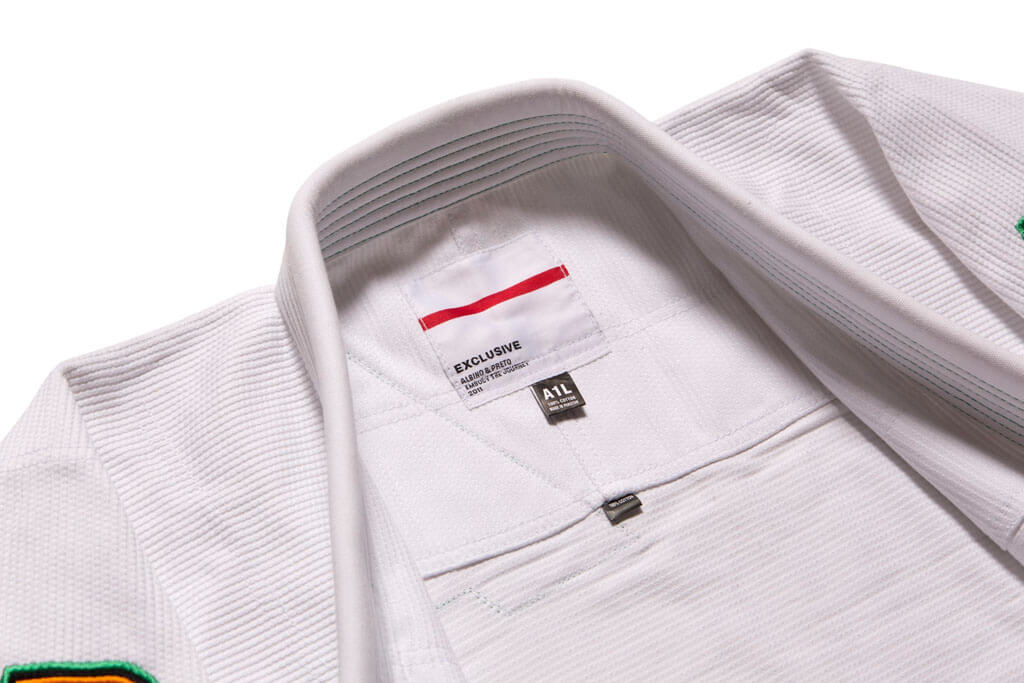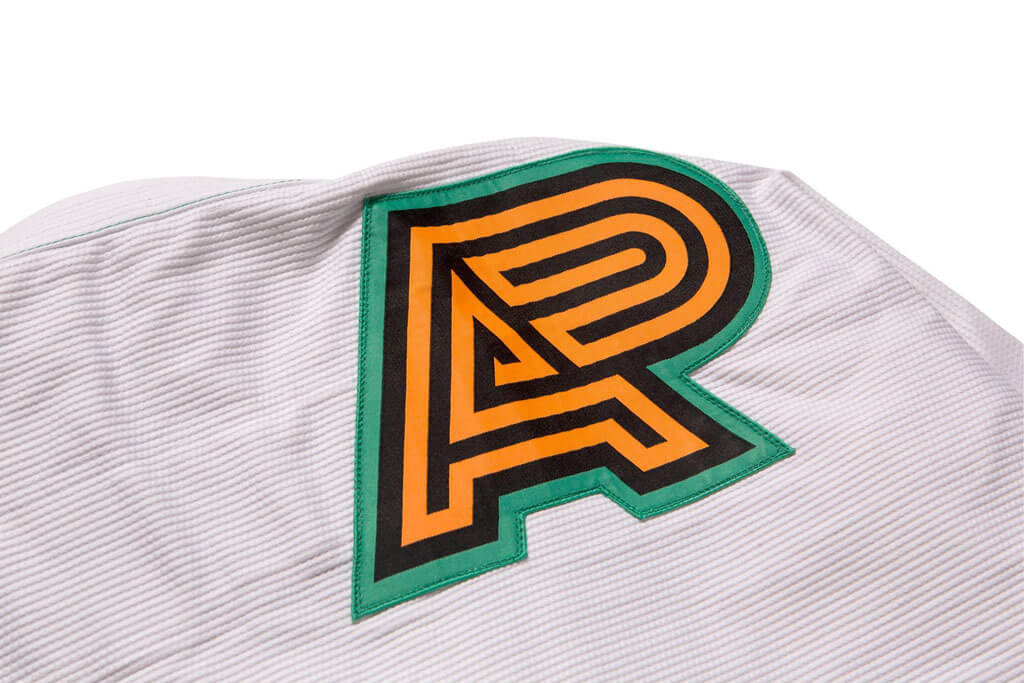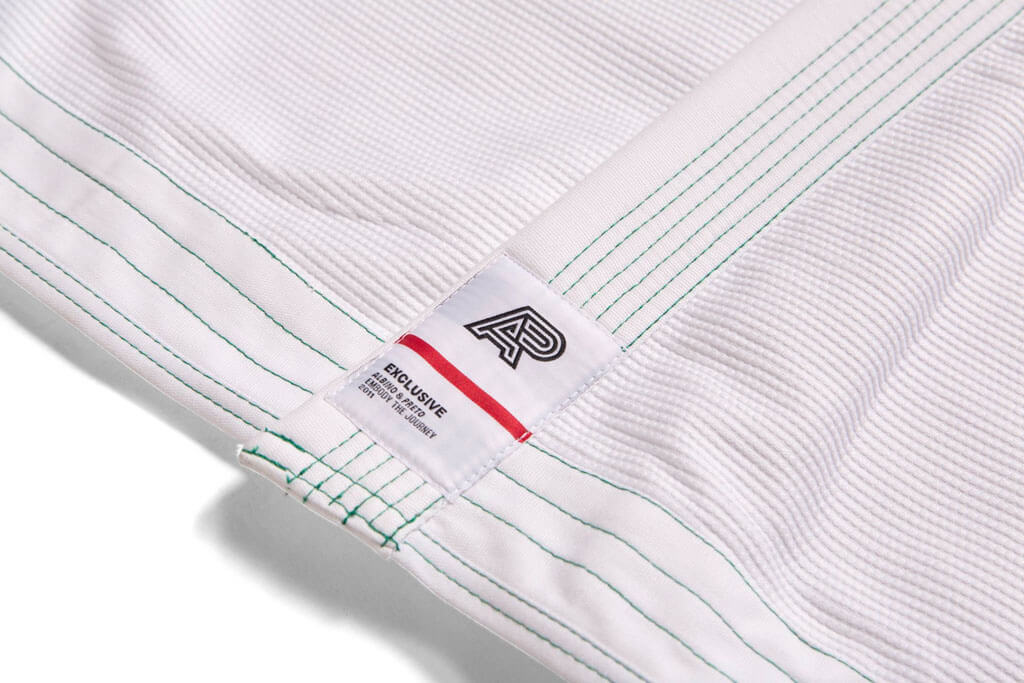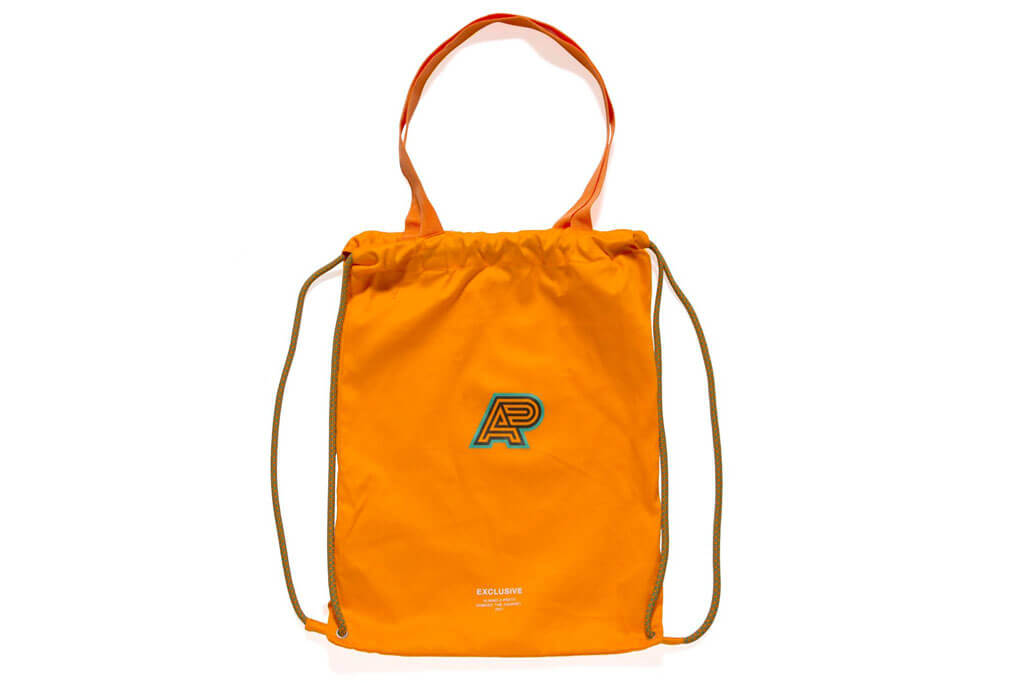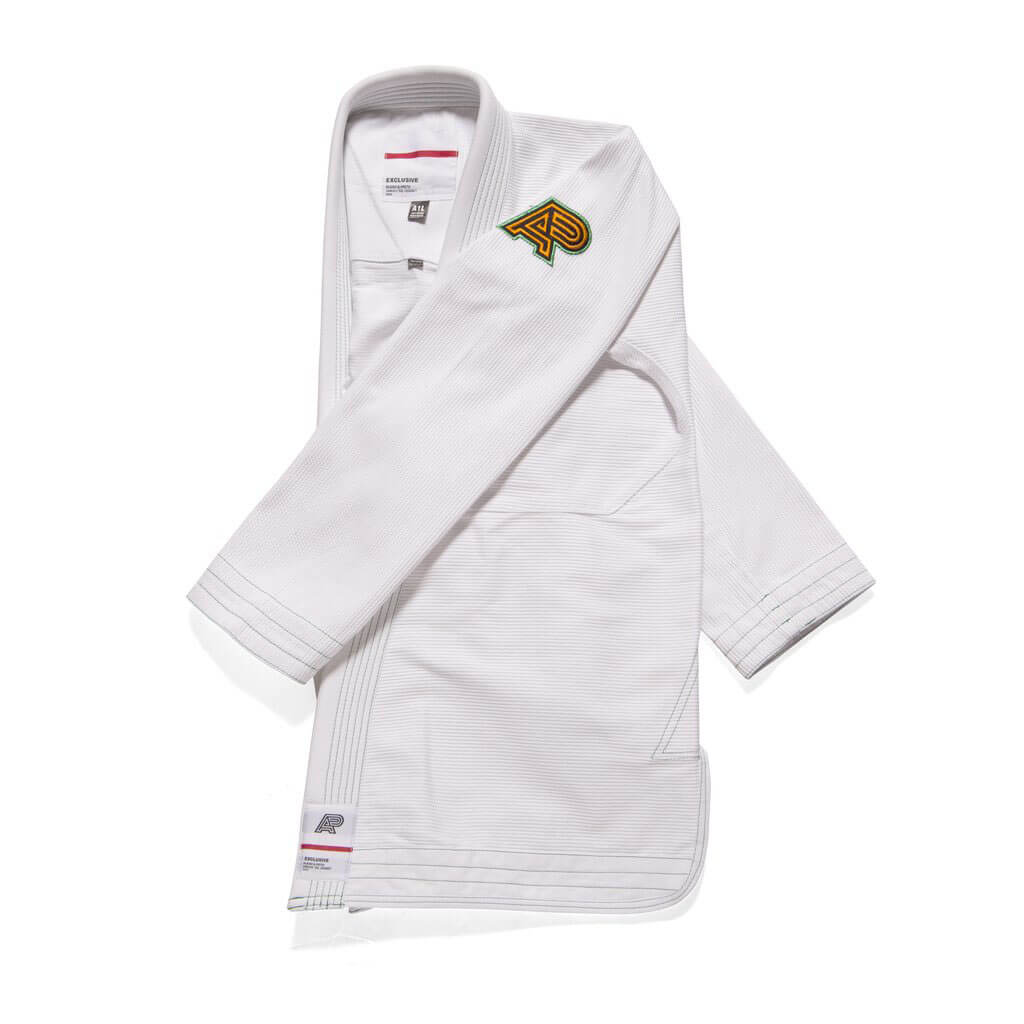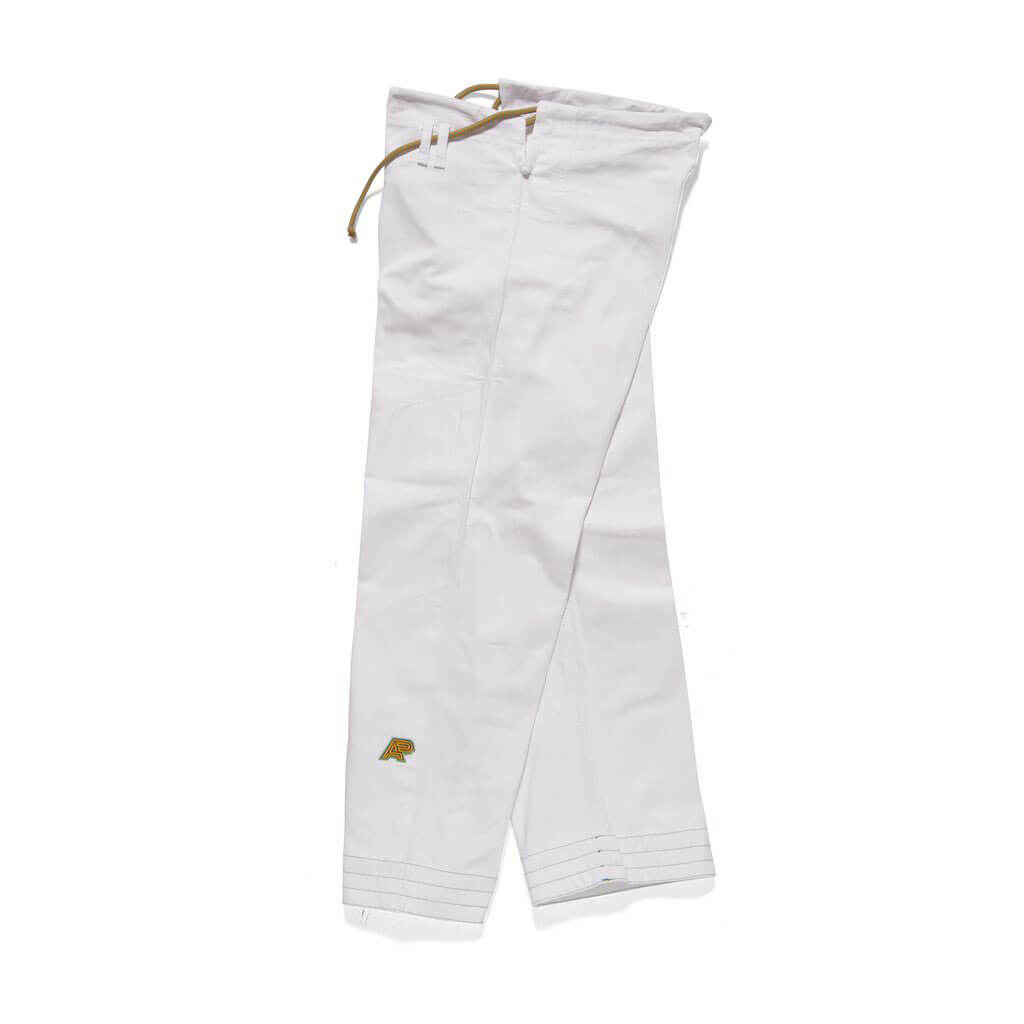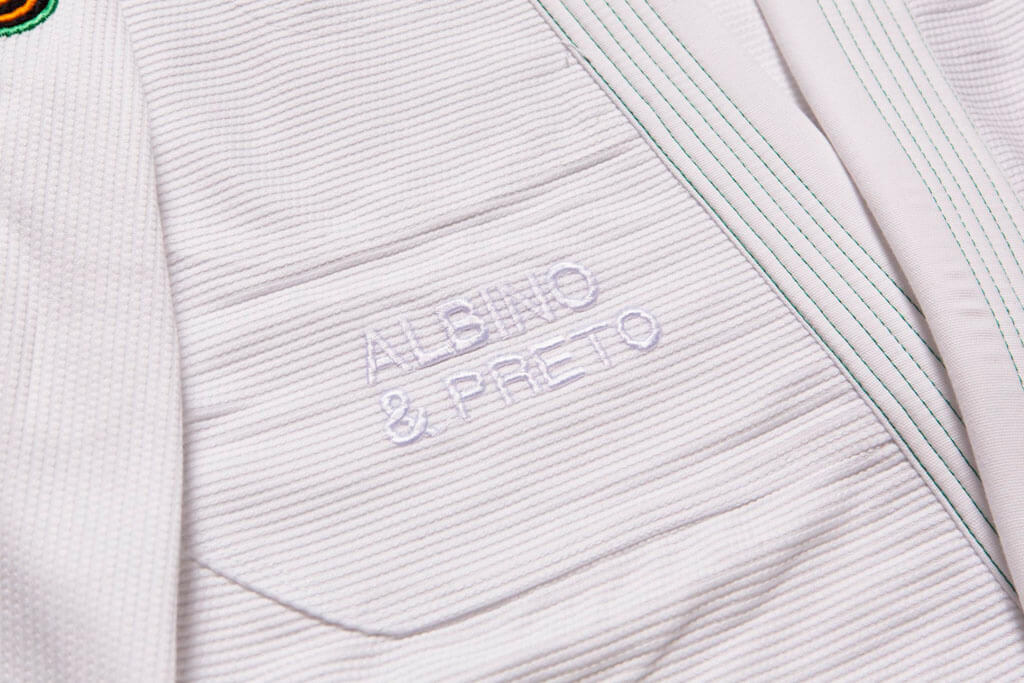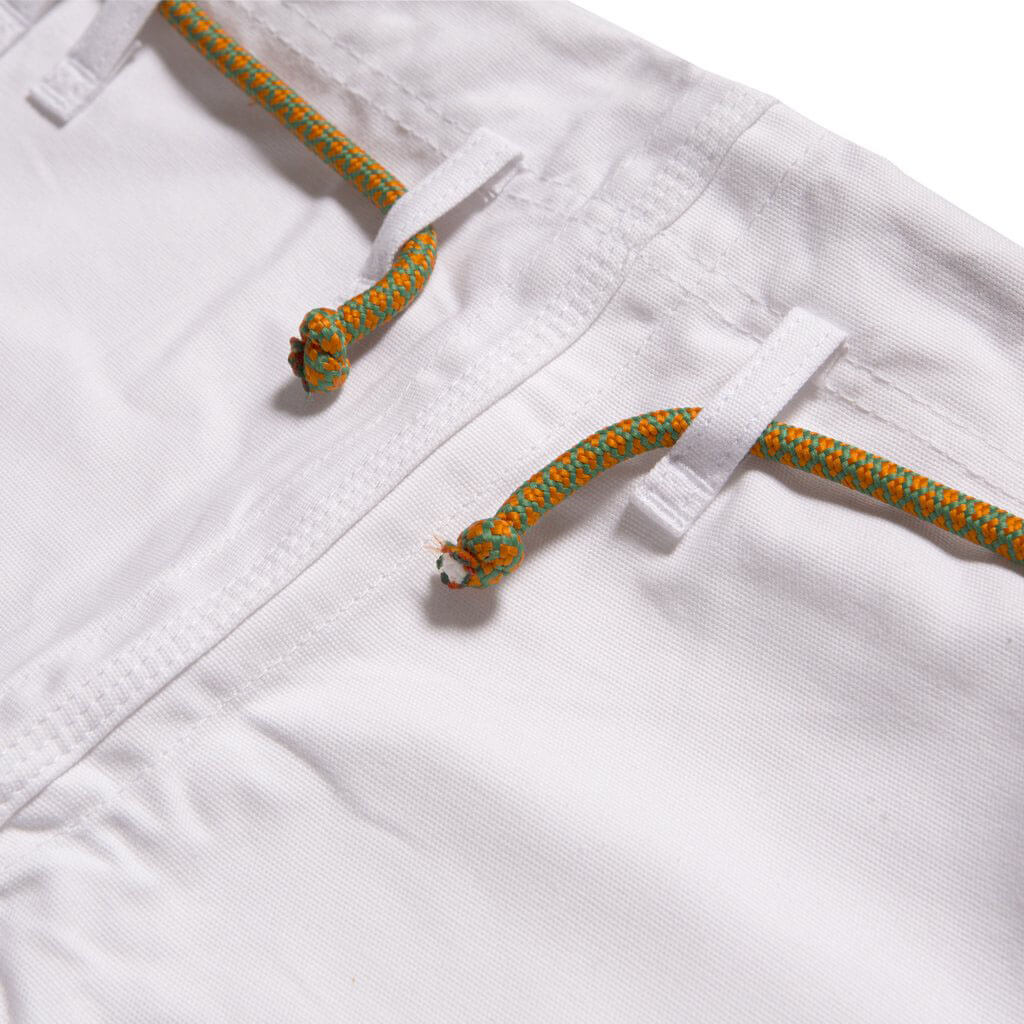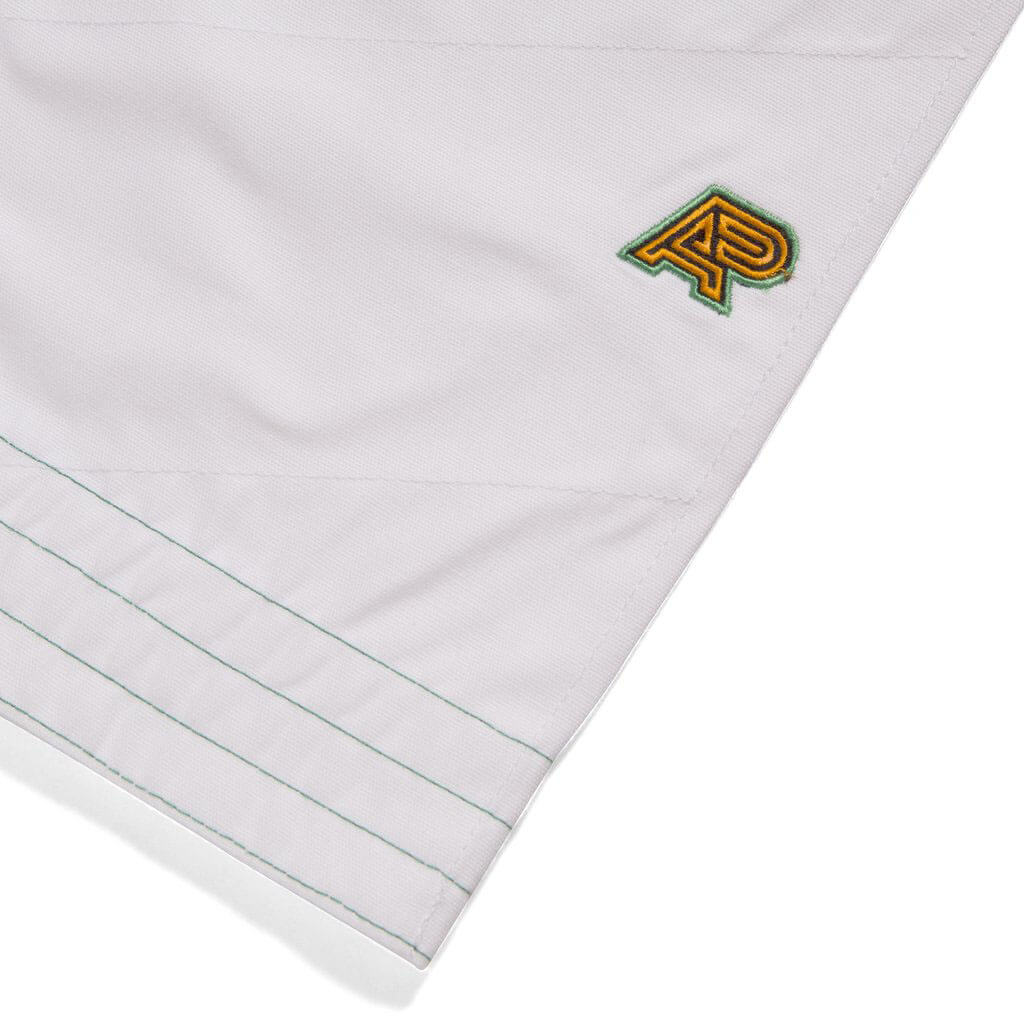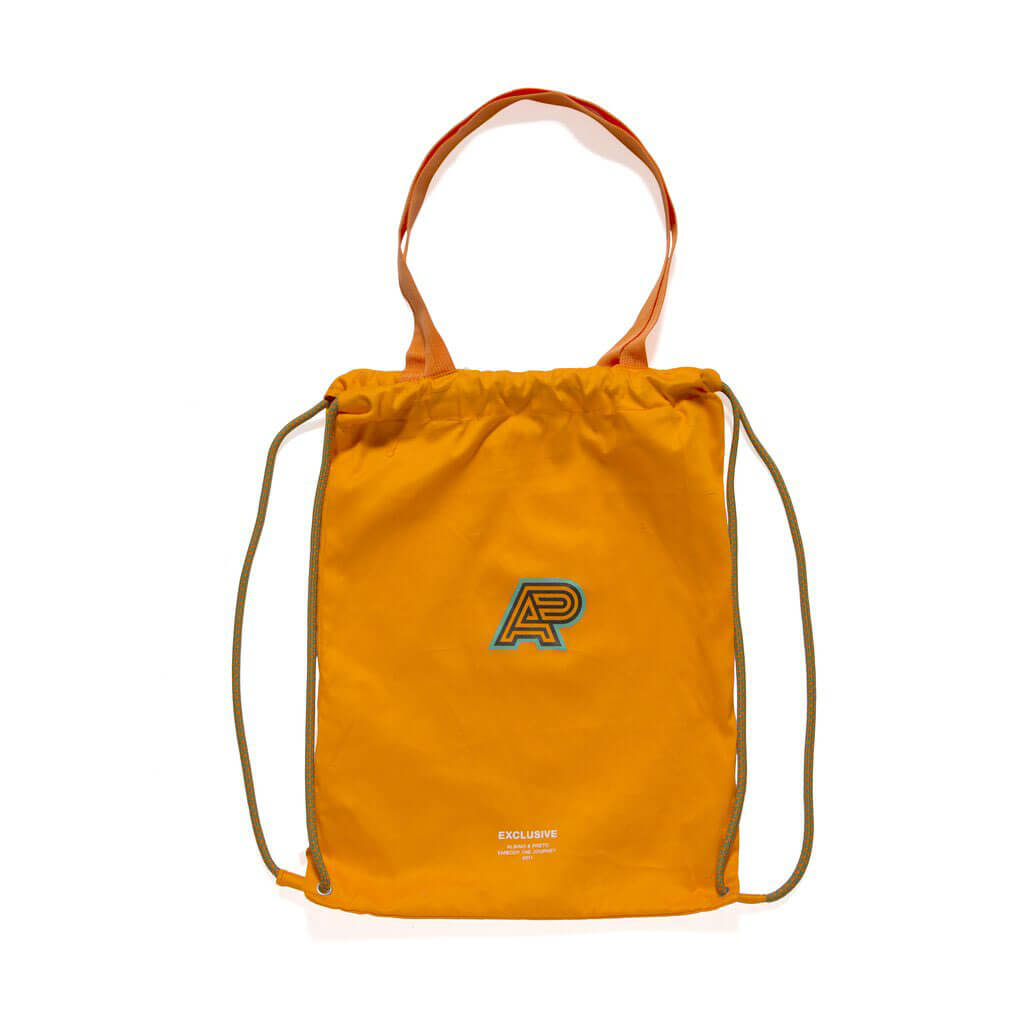 ​Albino and Preto Albino and Preto Facebook Albino and Preto Instagram​