Reserve: November 24, 2020 at 11:00 AM PST Public: November 25, 2020 at 11:00 AM PST
Adult Top: 450G Pearl Weave Adult Pants: 10oz Cotton Kids Top: 350G Pearl Weave Kids Pants: 8oz Cotton Color: White with green and red accents
Adult: A00F, A0, A0H, A0F, A1, A1F, A1L, A2, A2F, A2L, A2H, A3, A3L, A3H, A4, A5 Kids: M00, M0, M1, M2, M3
This Nickelodeon collaboration was only available in the U.S. store. The Reserve pre-sale was open for just ten minutes, from 11:00 AM to 11:10 AM PST on November 24, 2020.
Adult: $220 Kids: $120
None.
A&P partners with Nickelodeon and TMNT for an exclusive capsule collection dedicated to the art of Jiu-Jitsu. This capsule offers a special design gi and tees for both adults and kids. Various A&P and TMNT iconography is featured throughout each piece of this collection.
The gi top will be constructed of 450 gram pearl weave material and the Novo pants of 10 oz. canvas cotton. The base color is white with a vibrant green and red with black as the accent colors. Green contrast stitching is seen throughout the kimono reinforcing area such as the sleeve and pant openings as well the collar and skirt.
Our signature A&P Mark logo with a shell design is embroidered on both sleeves. A big woven patch on the back features the four brothers: Leonardo, Donatello, Michelangelo and Raphael in cartoon form with the logo above reading 'Albino & Preto Grapplers'. Additional patches include the original TMNT title logo on the seat of the pants and multiple Mark logos down the right hip. The inside yolk of the gi and taping of the sleeves and pants feature a hexagon tile design that represents turtle shells. A multicolored drawstring and knapsack complete this gi set.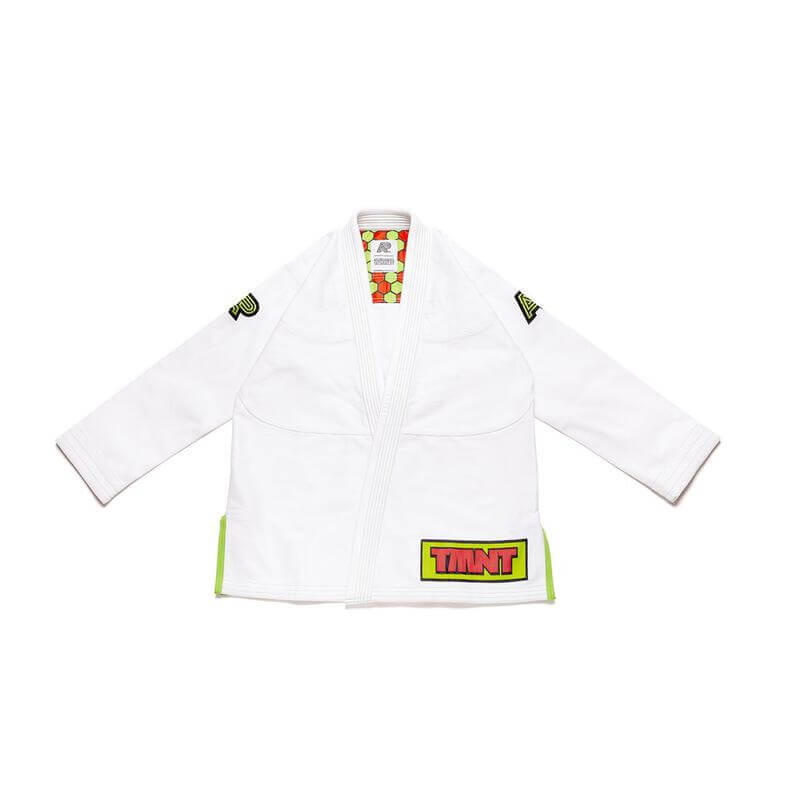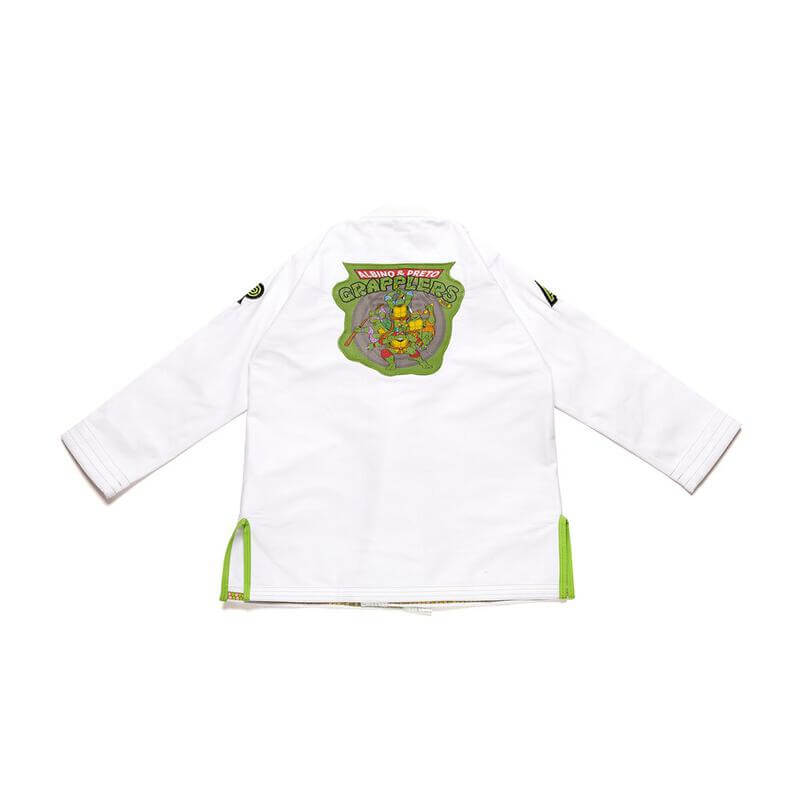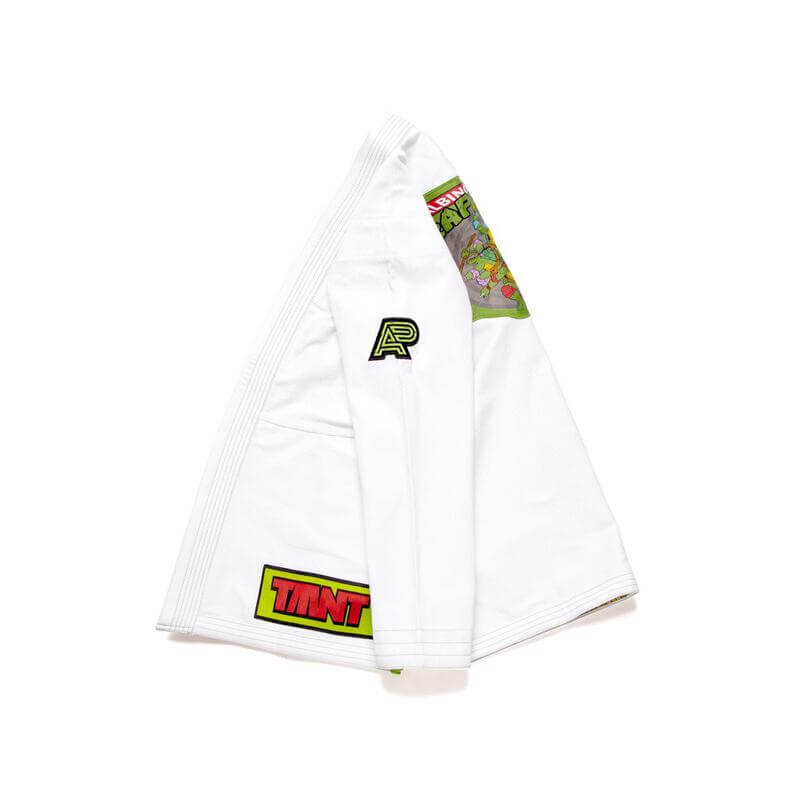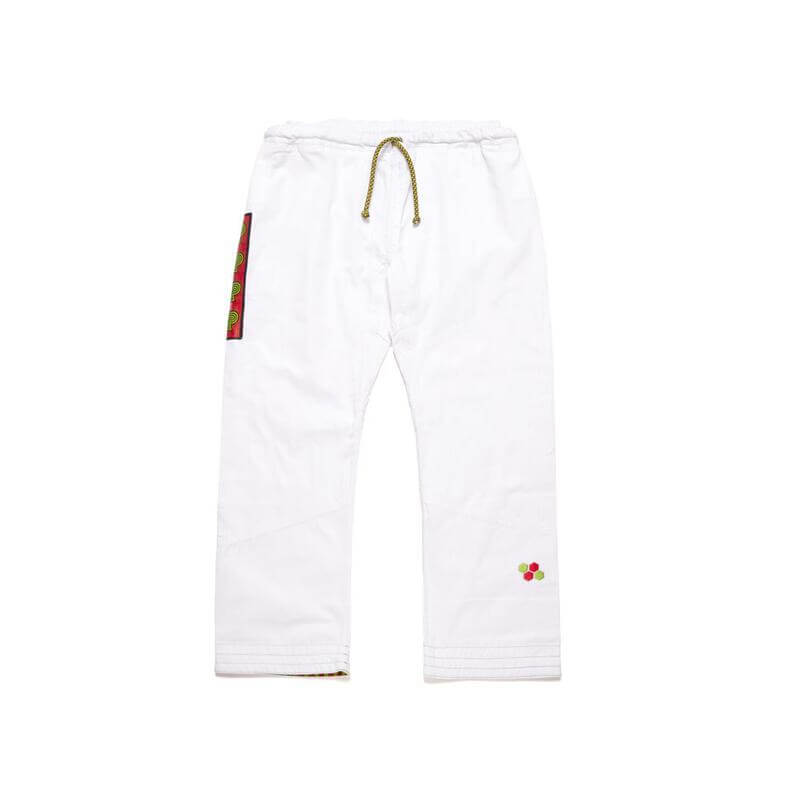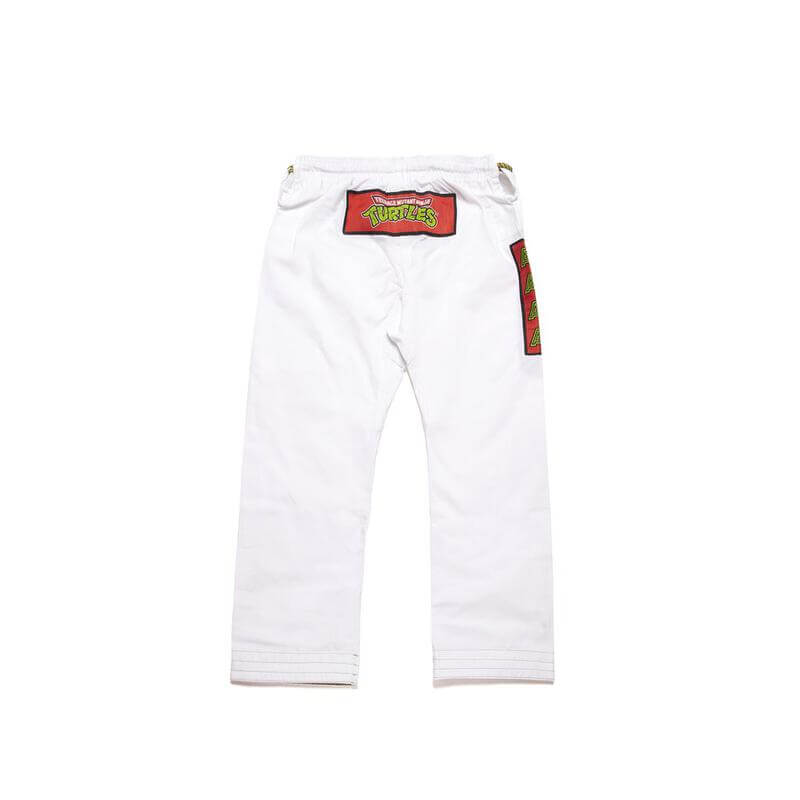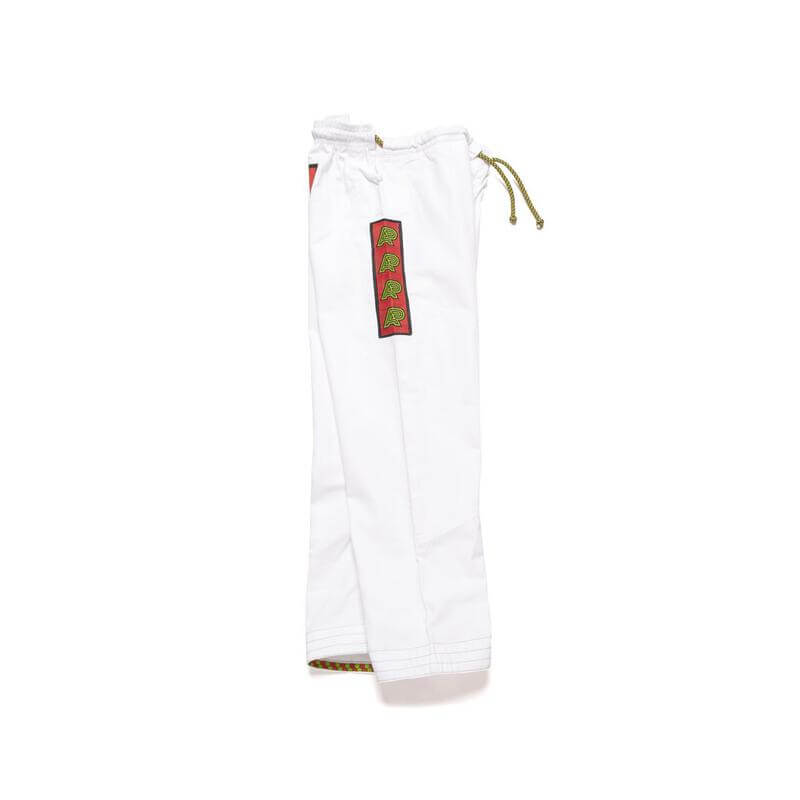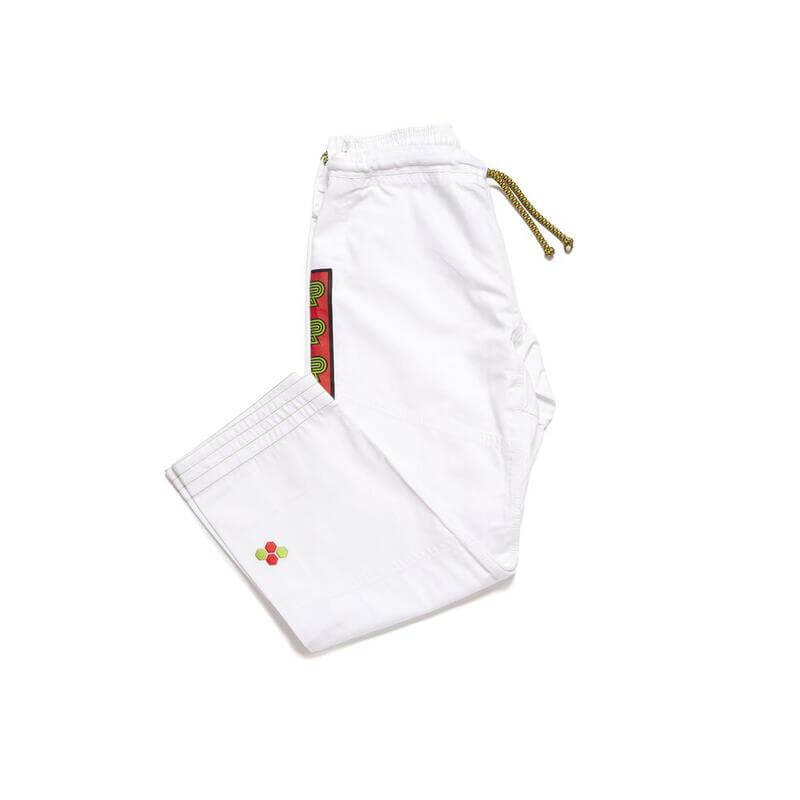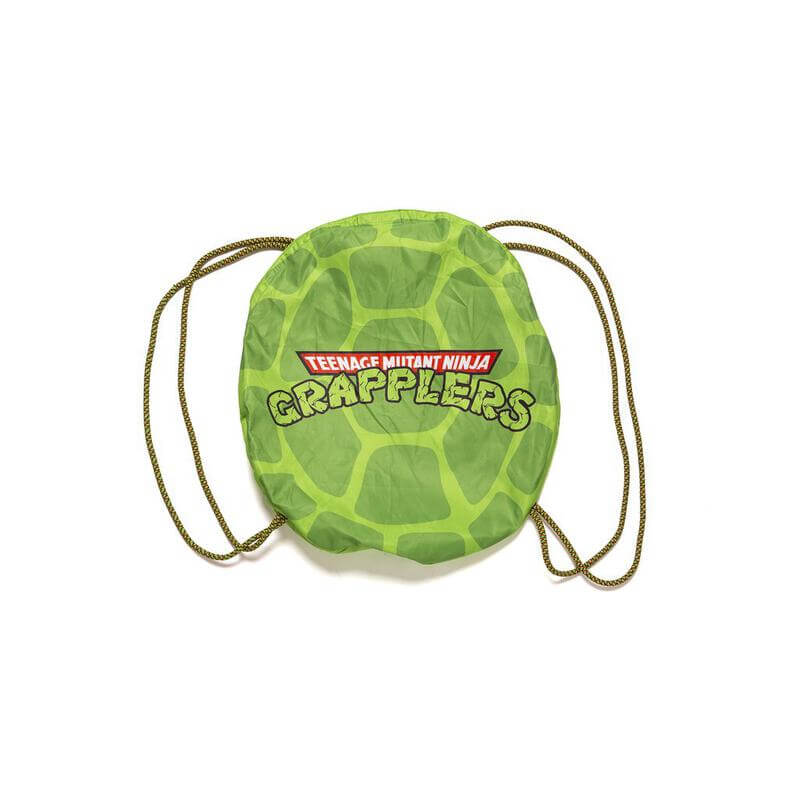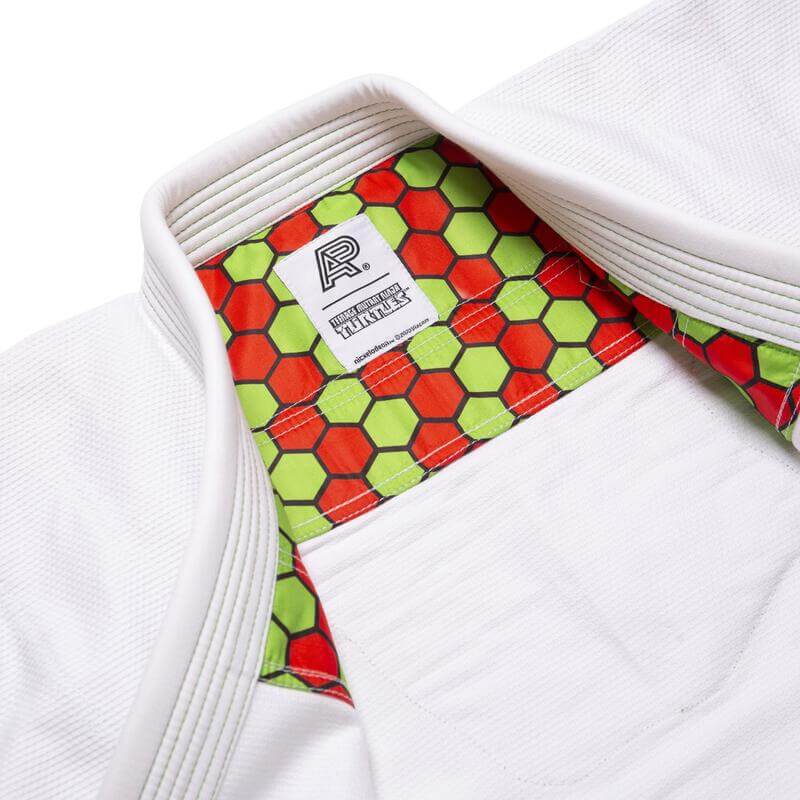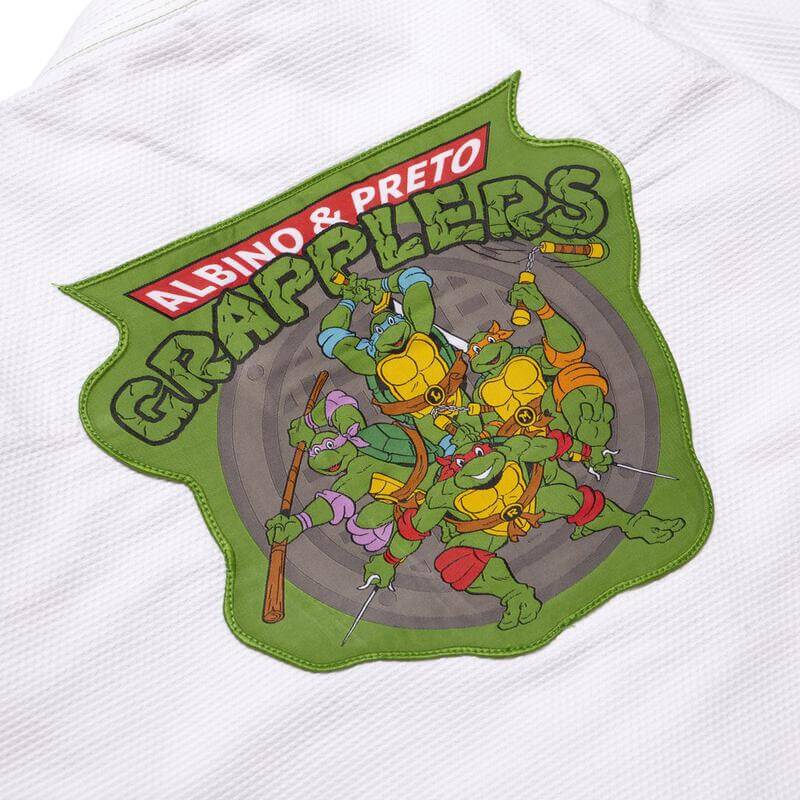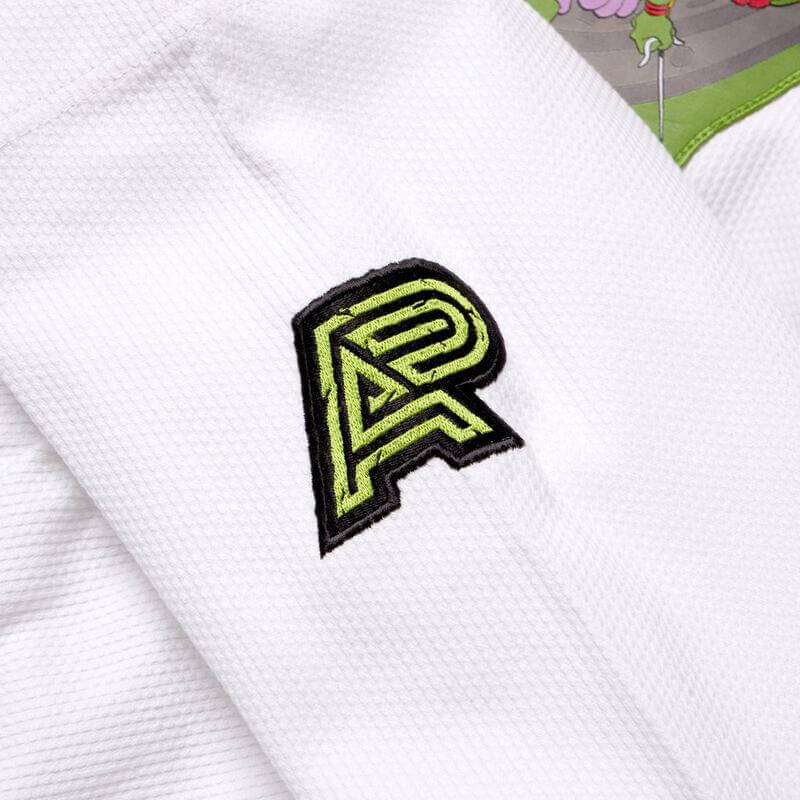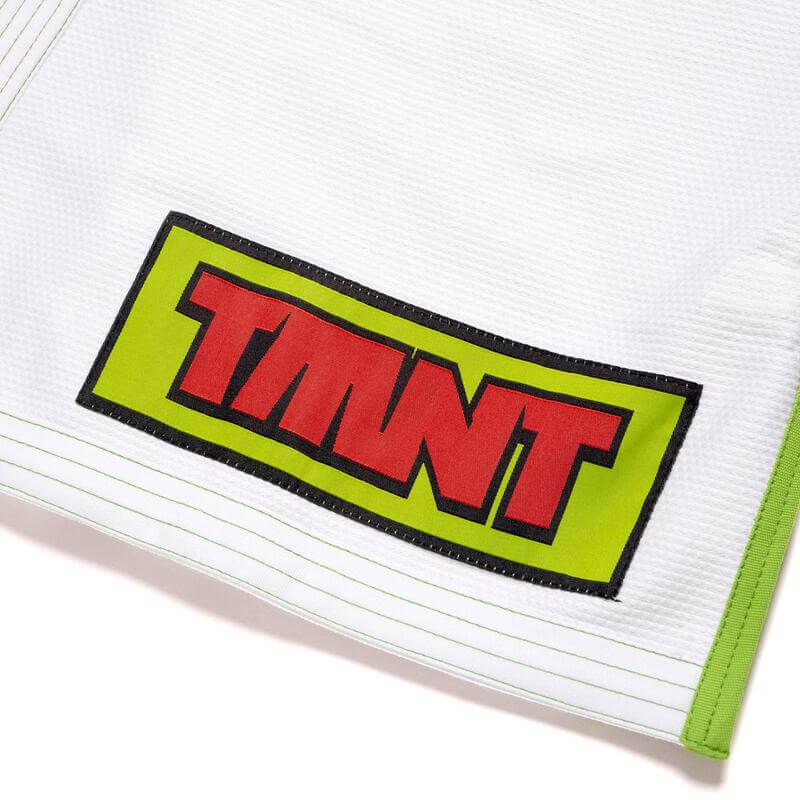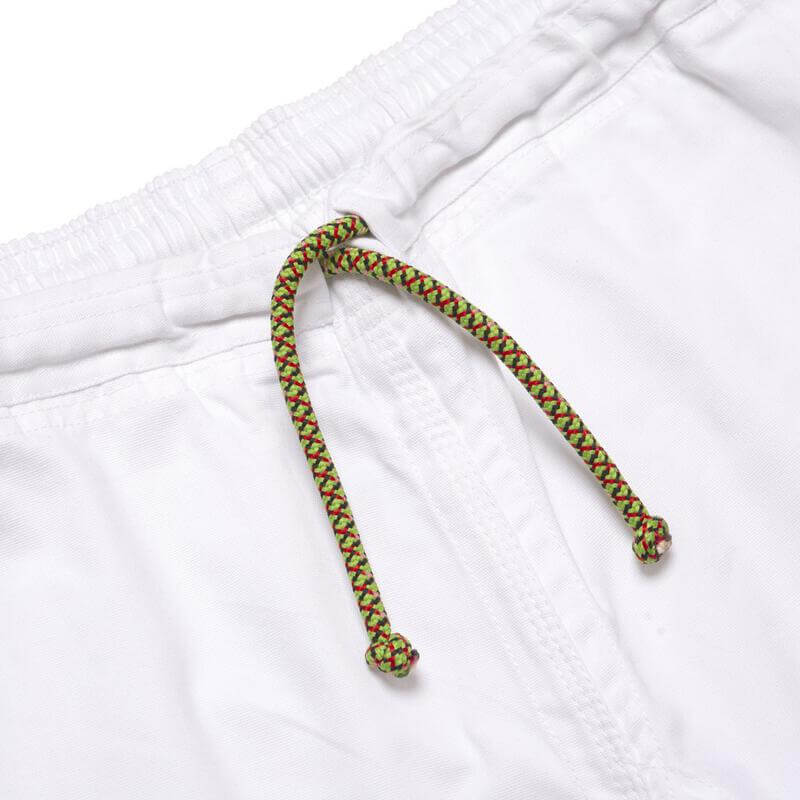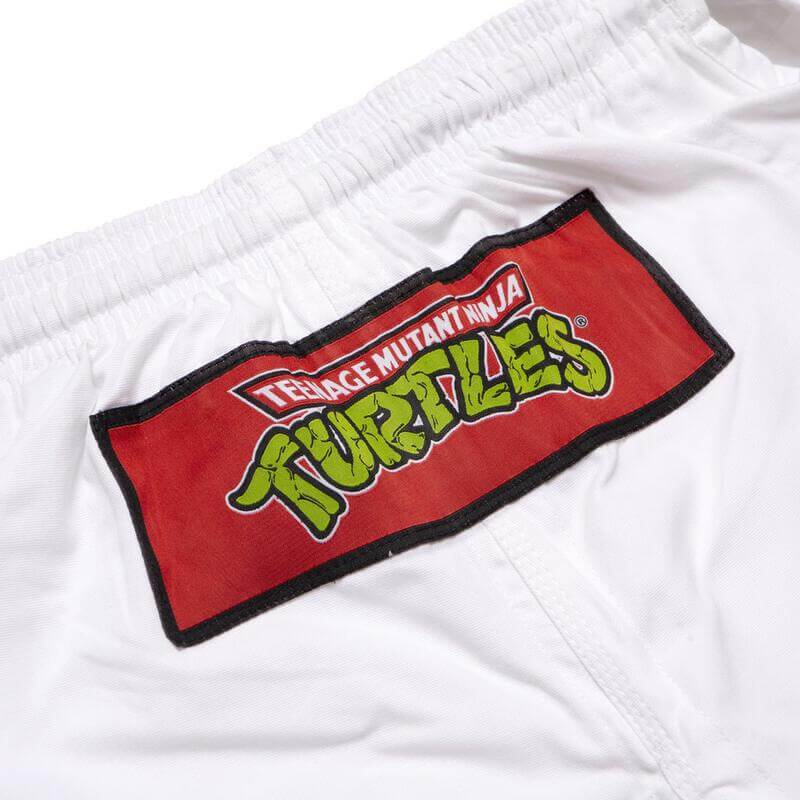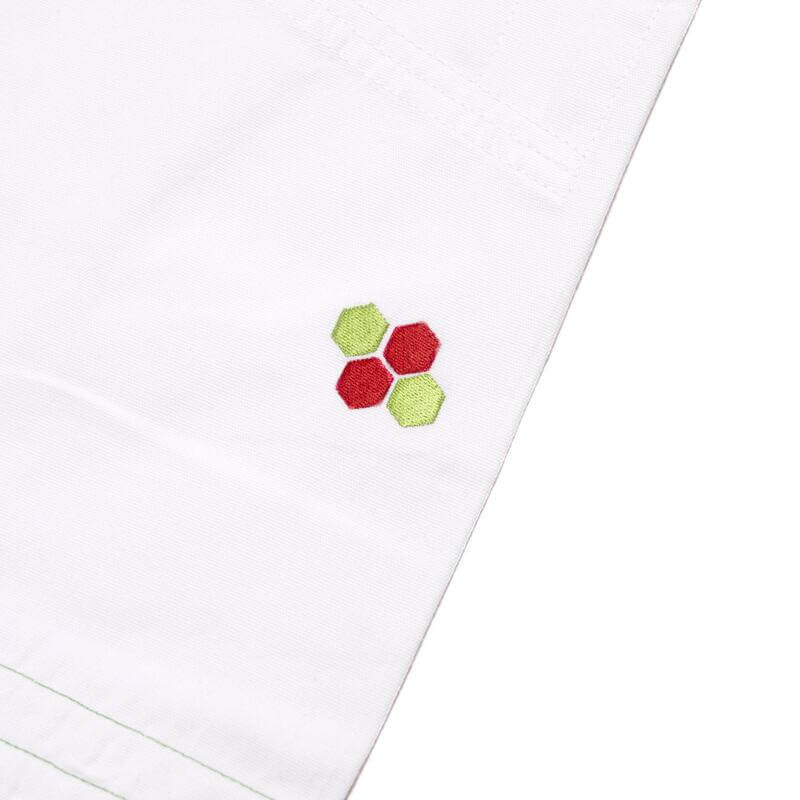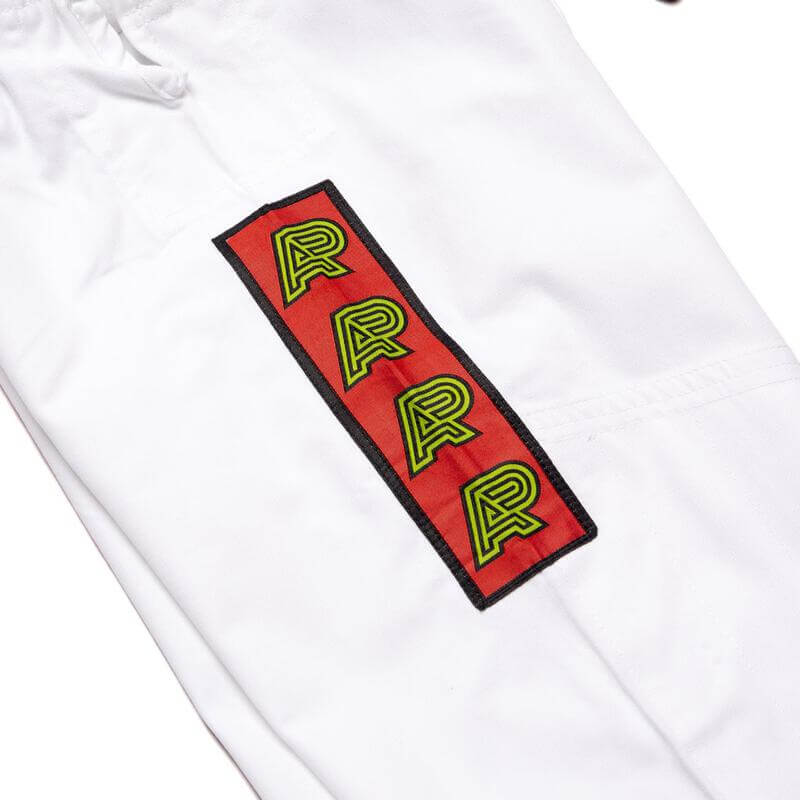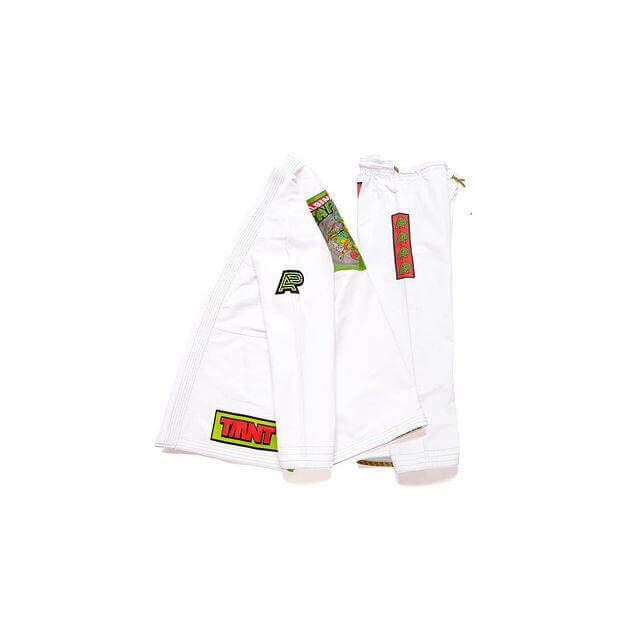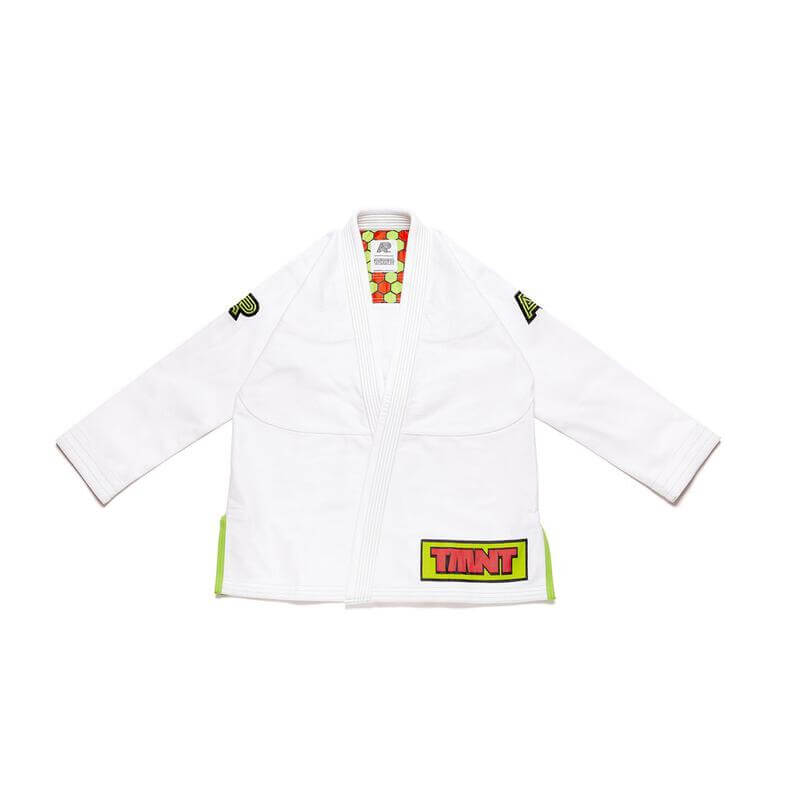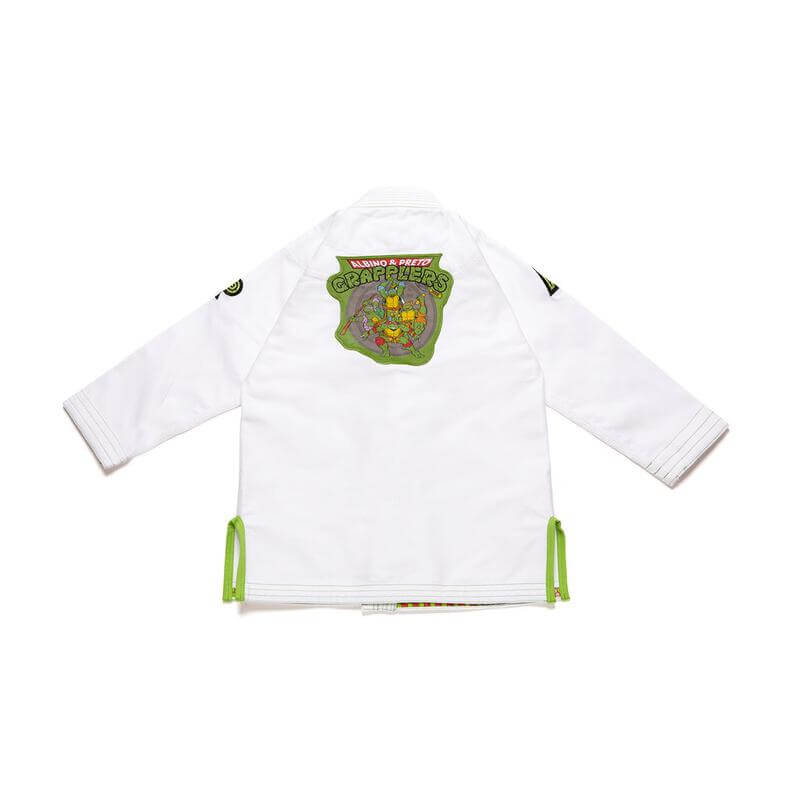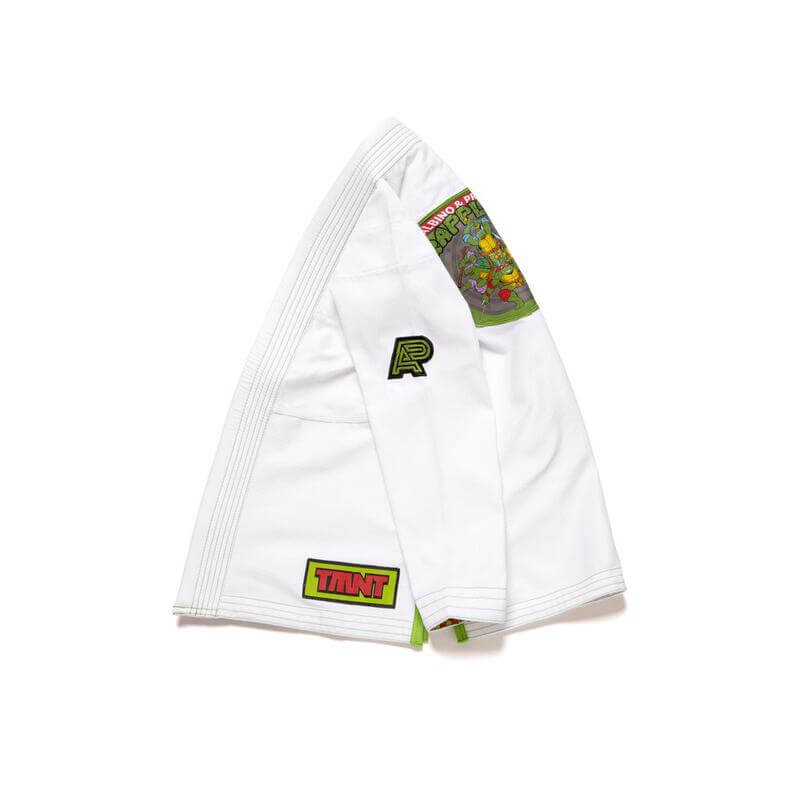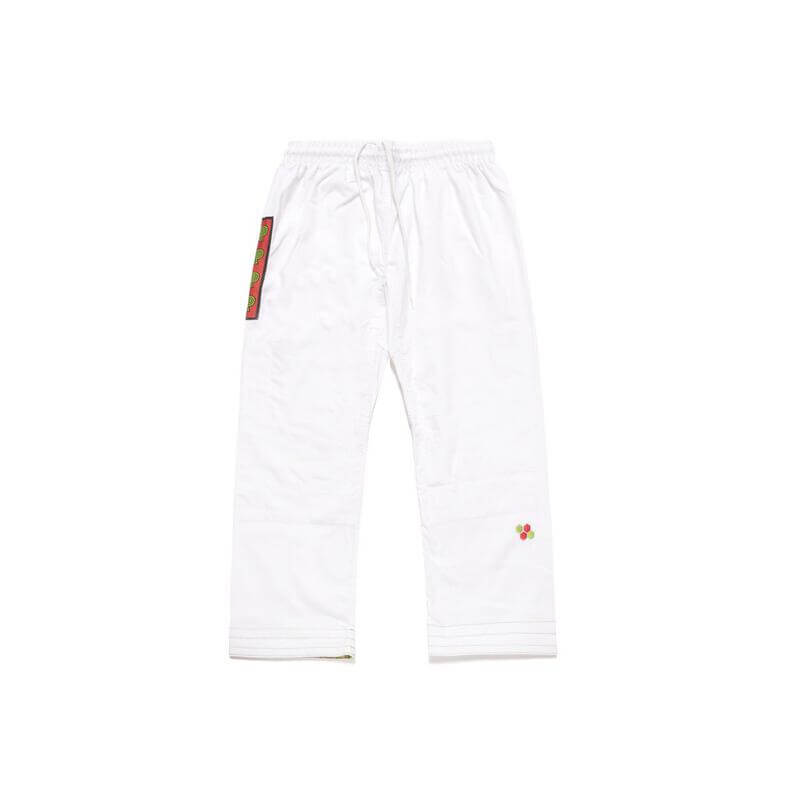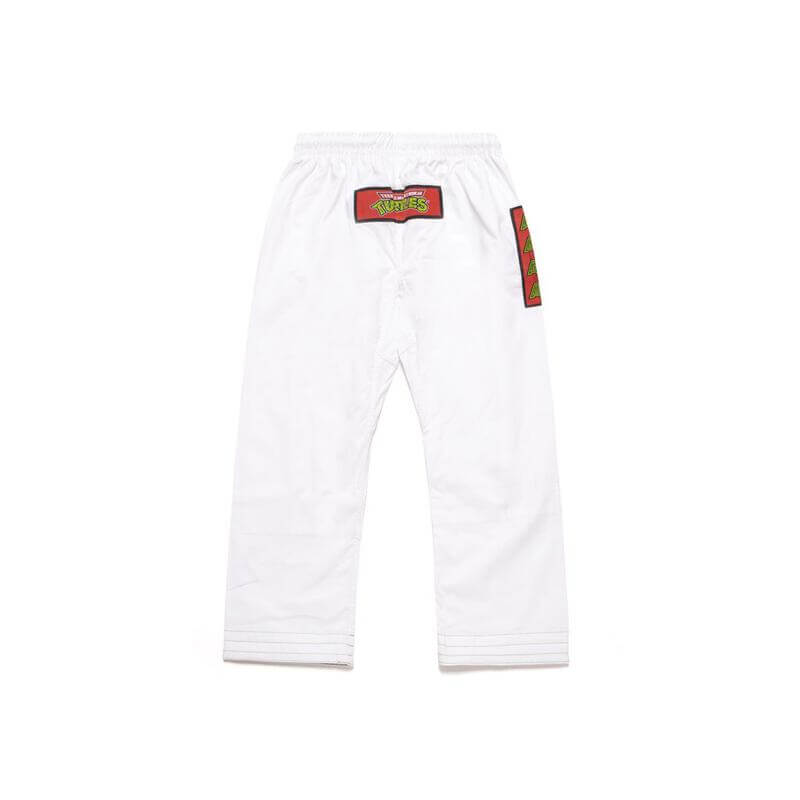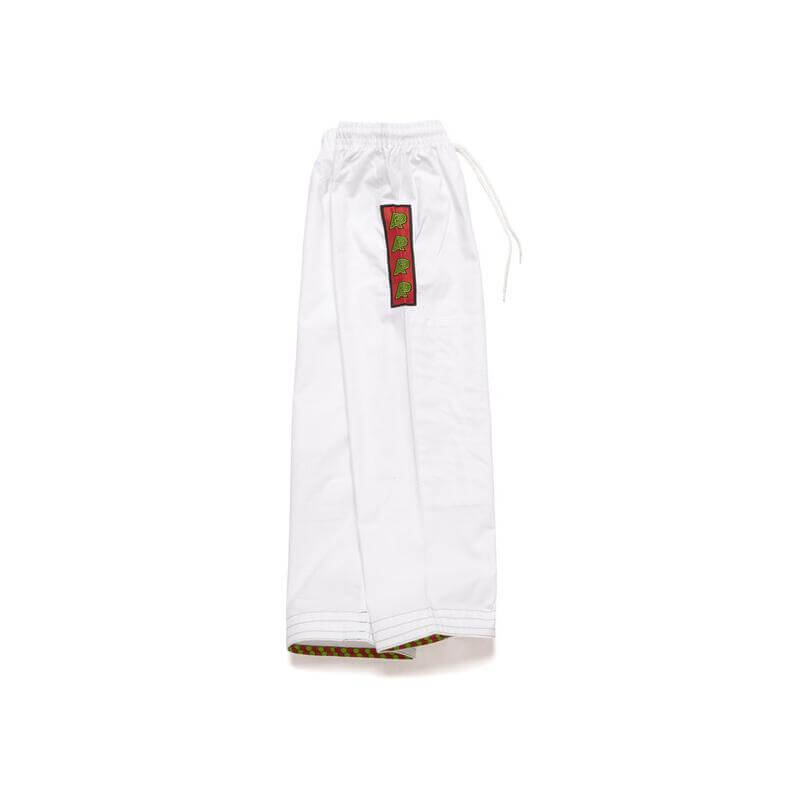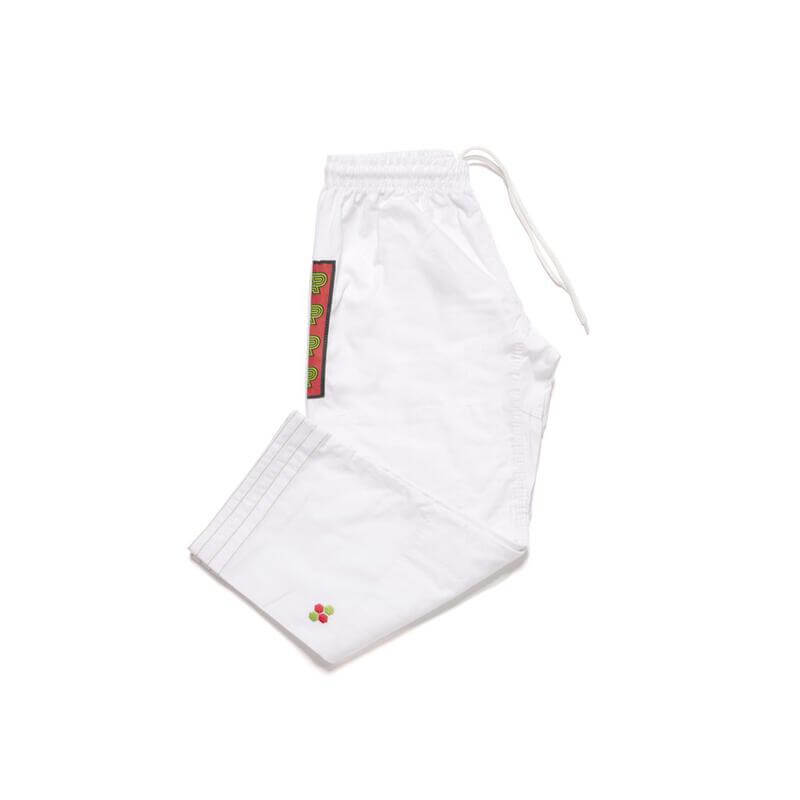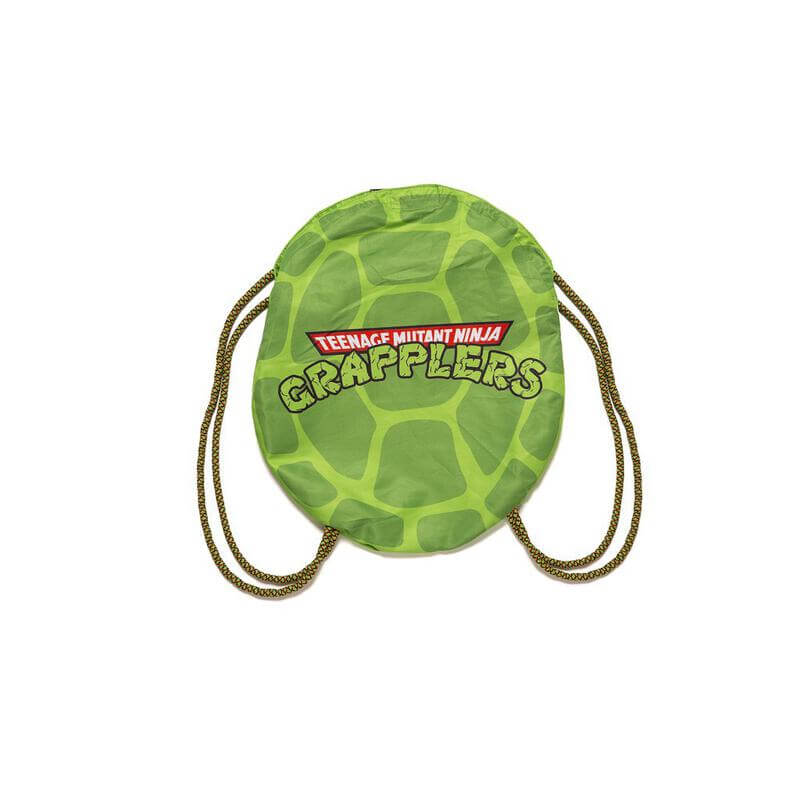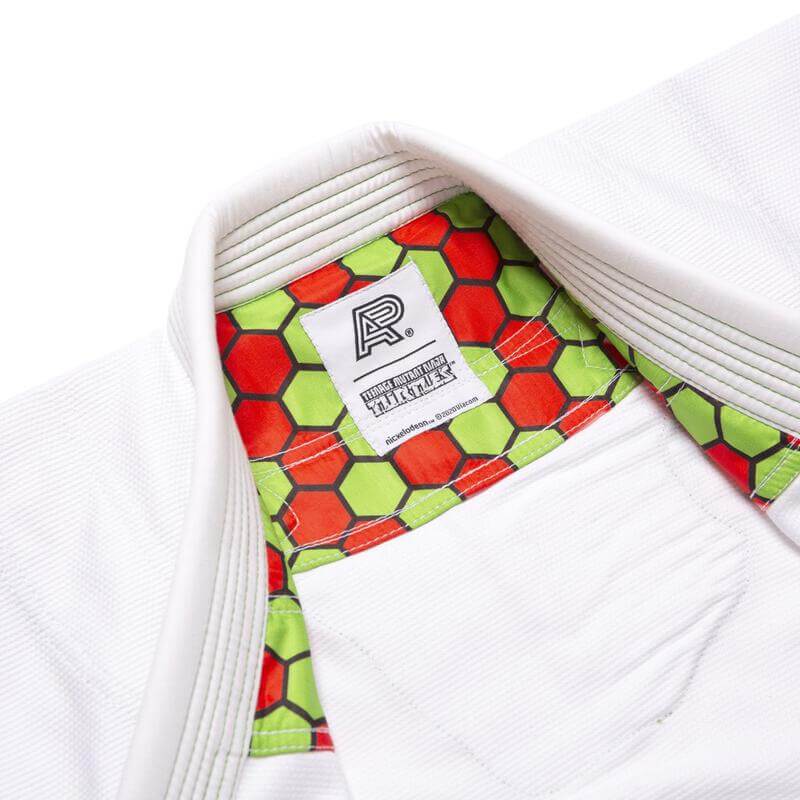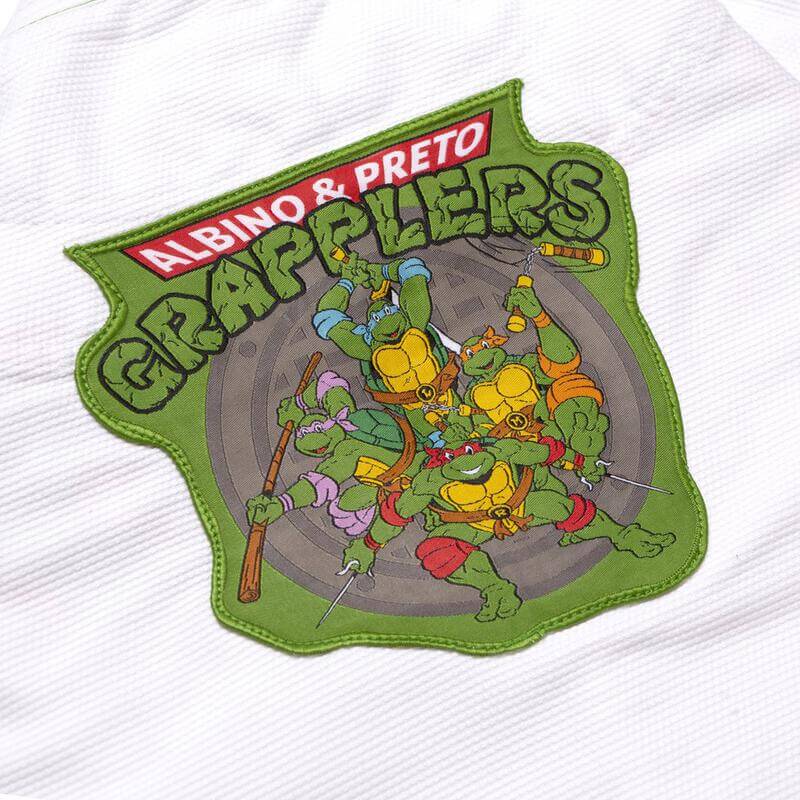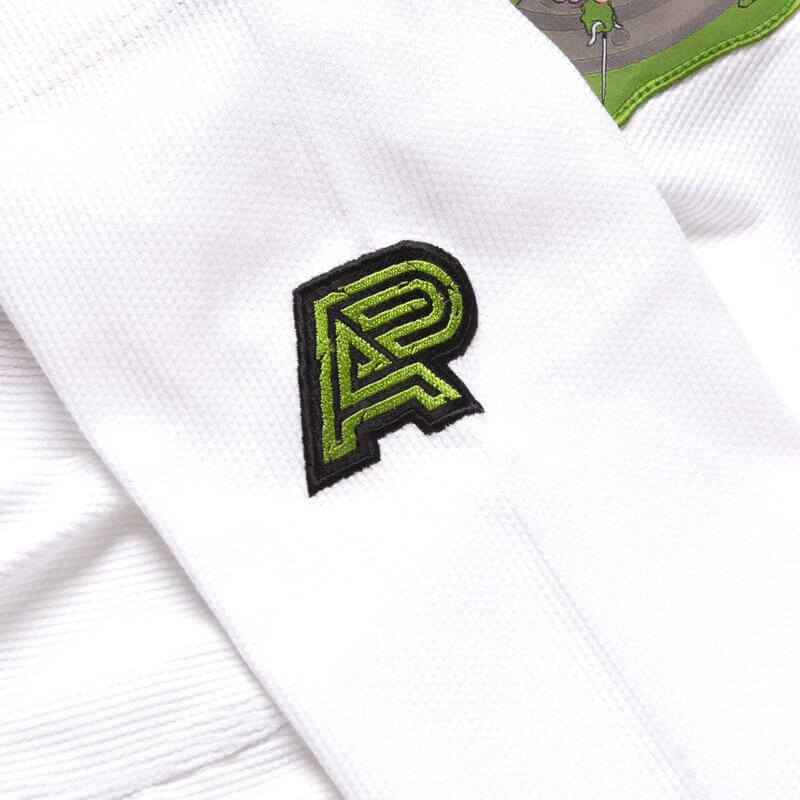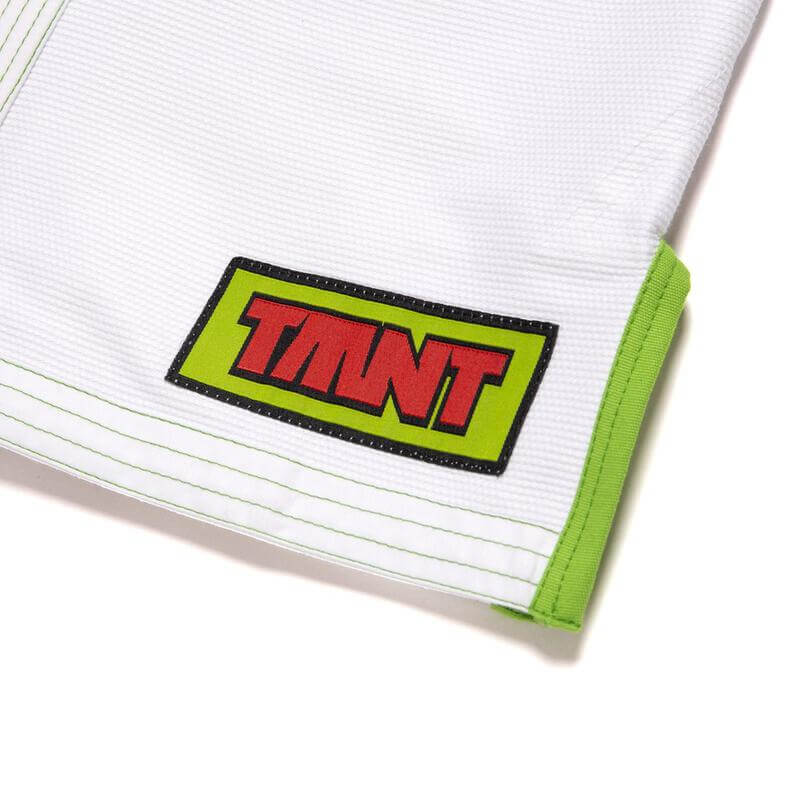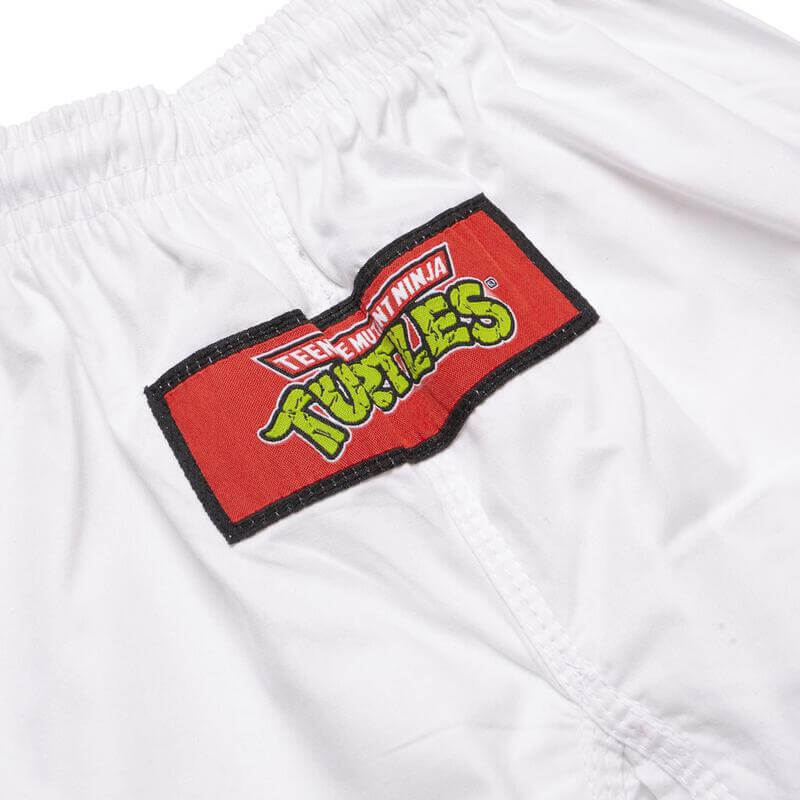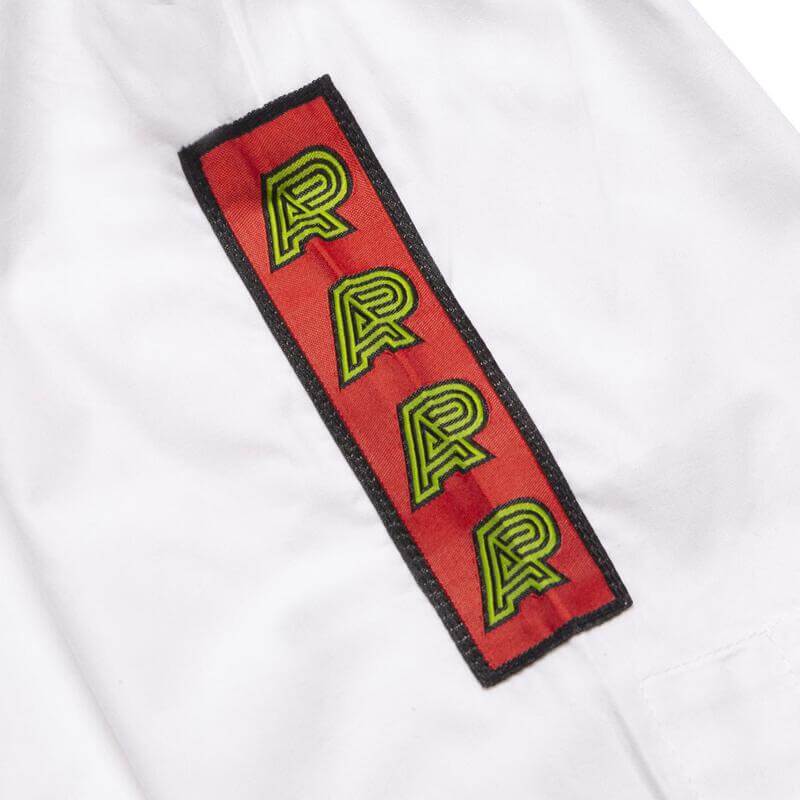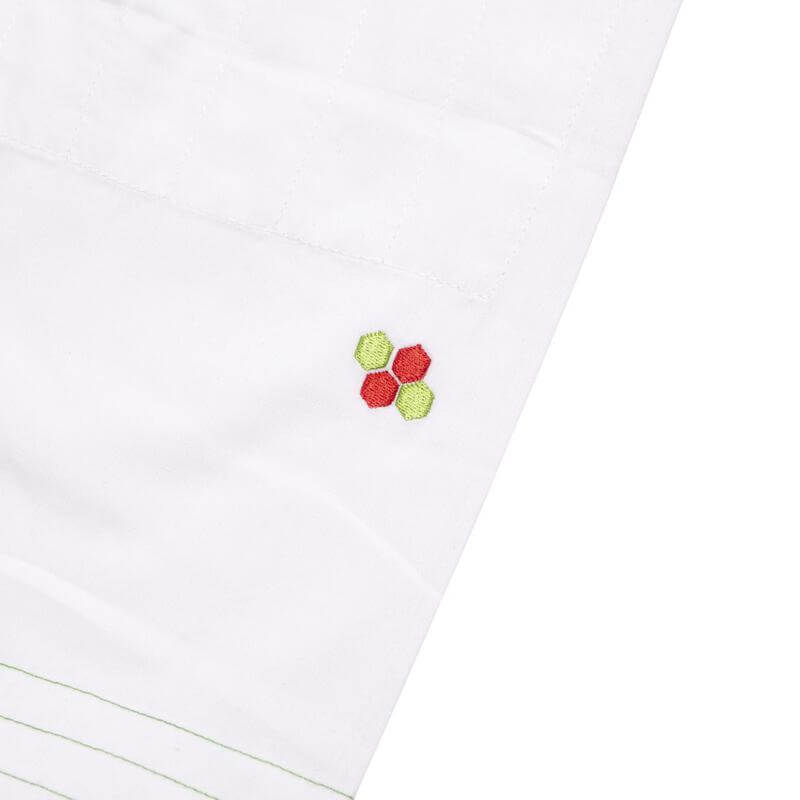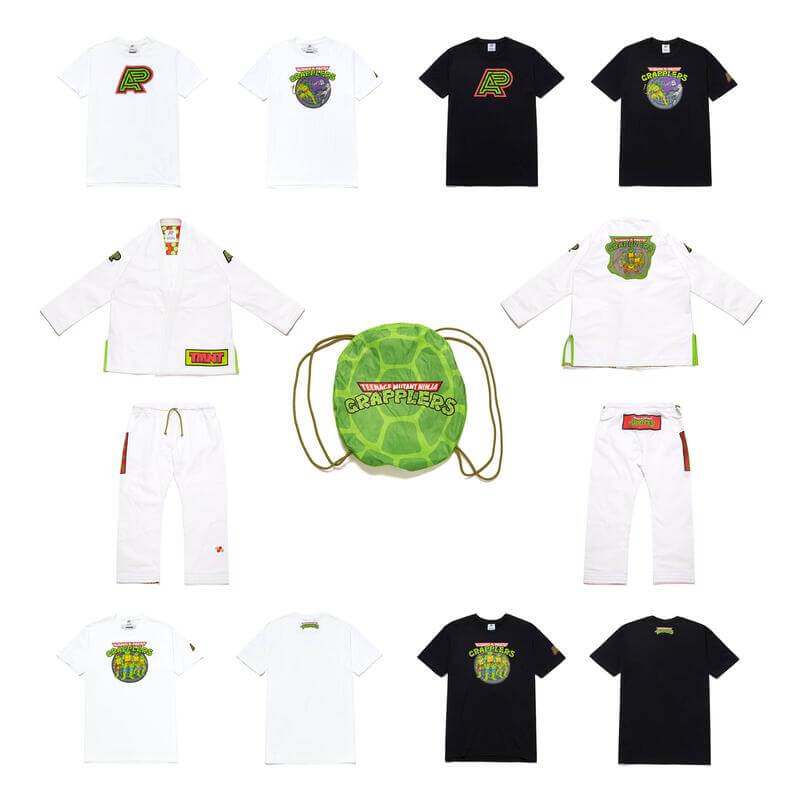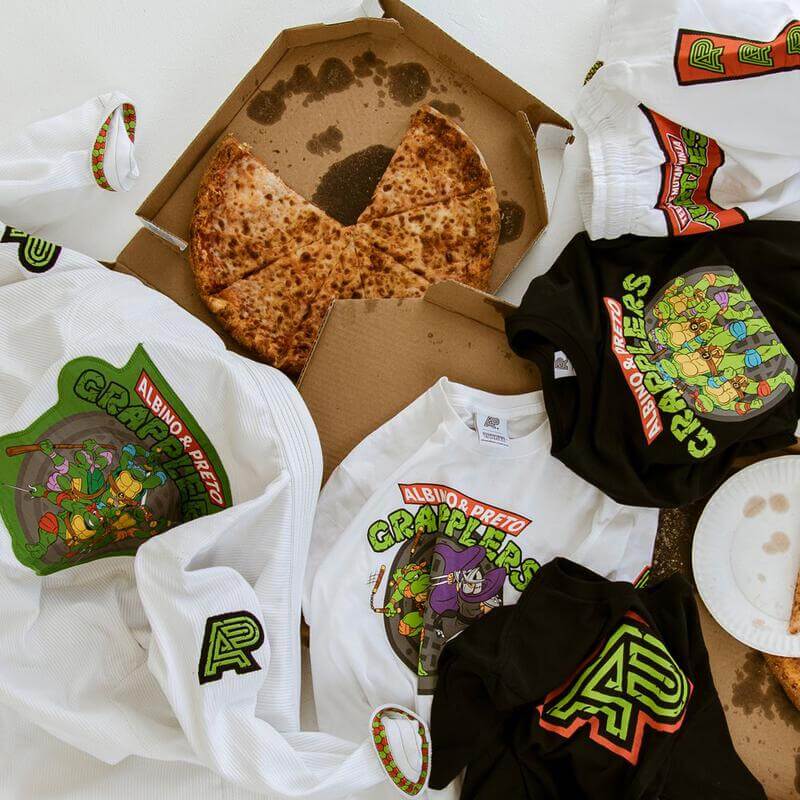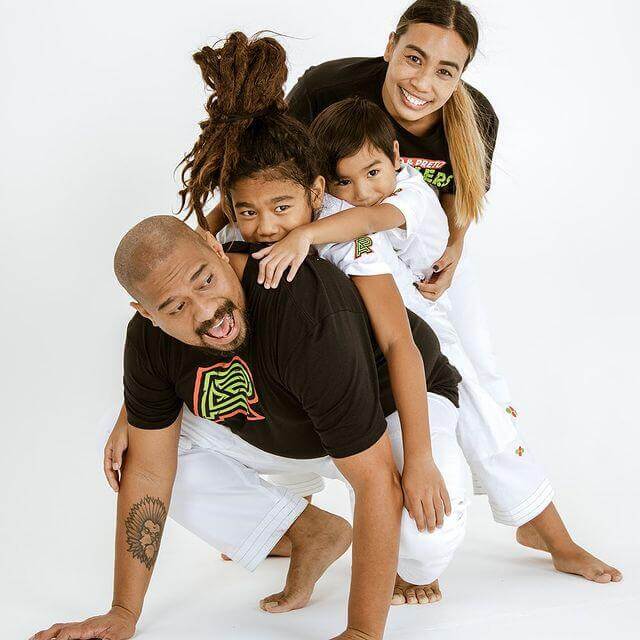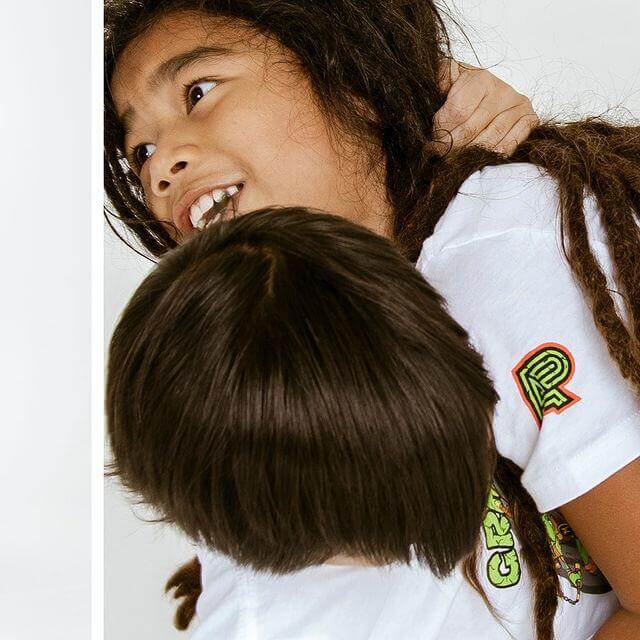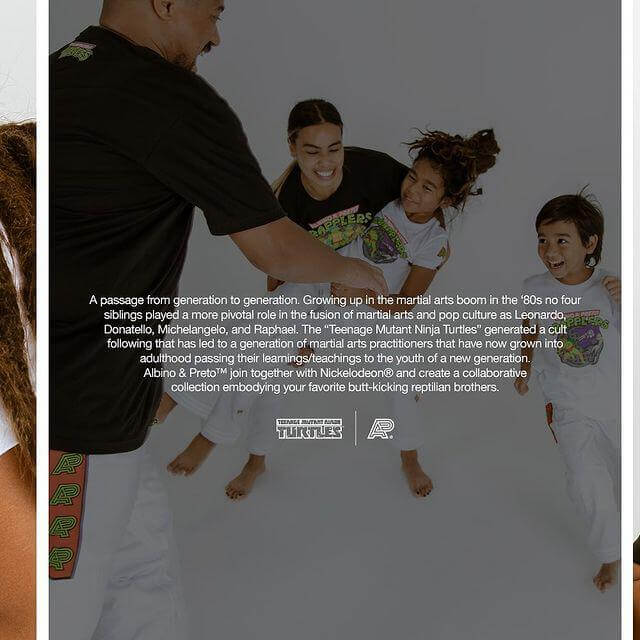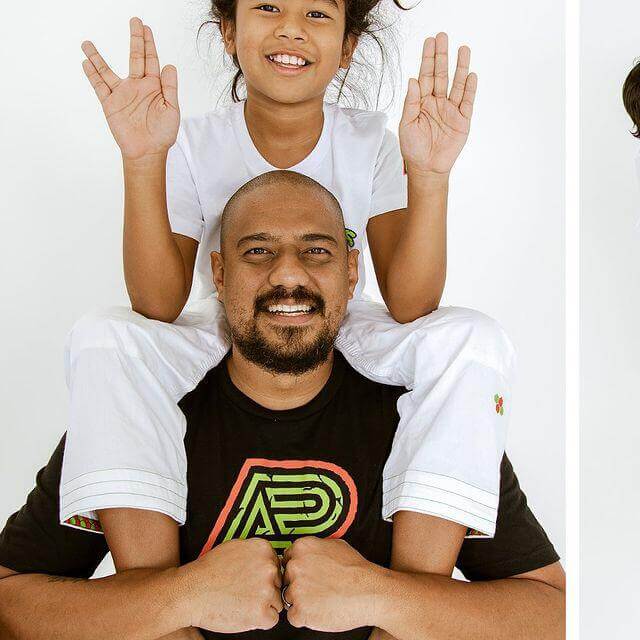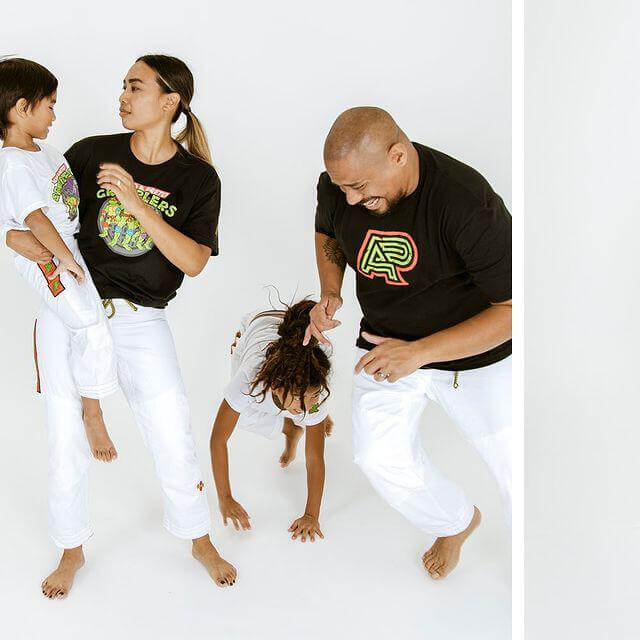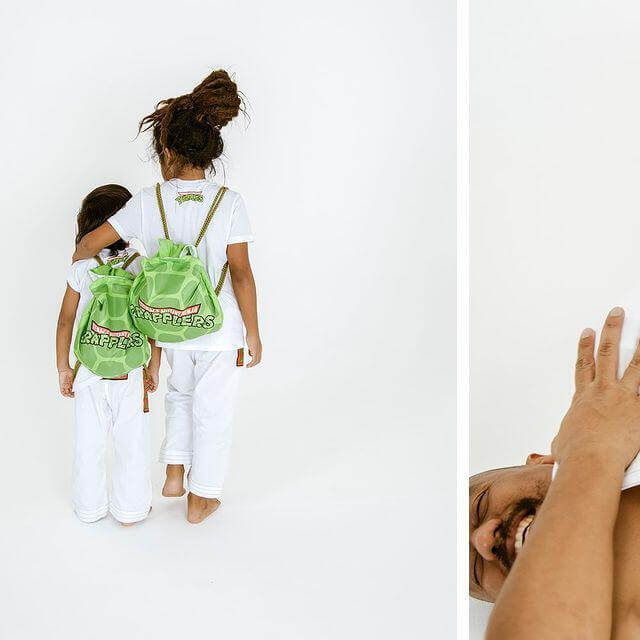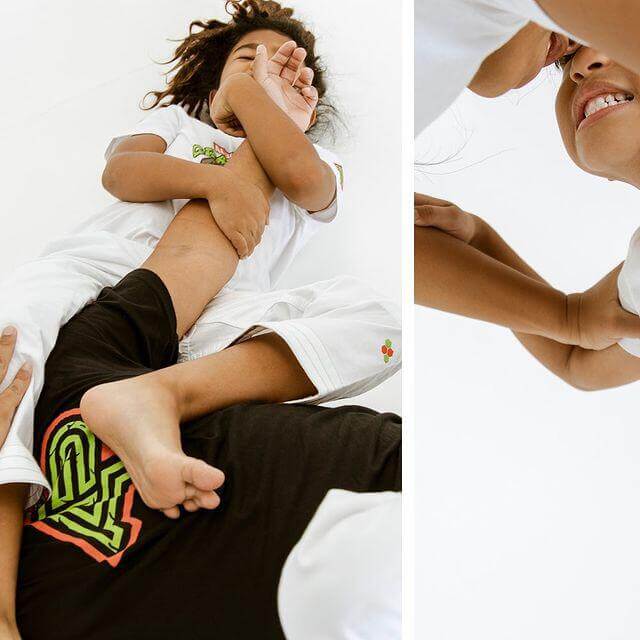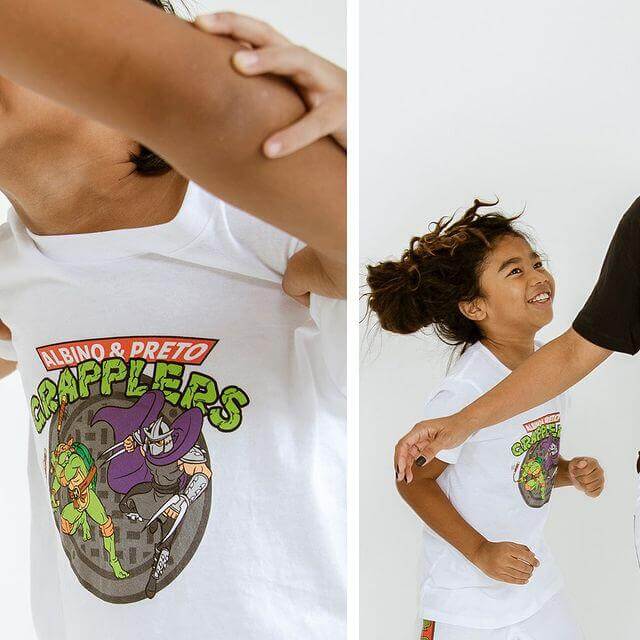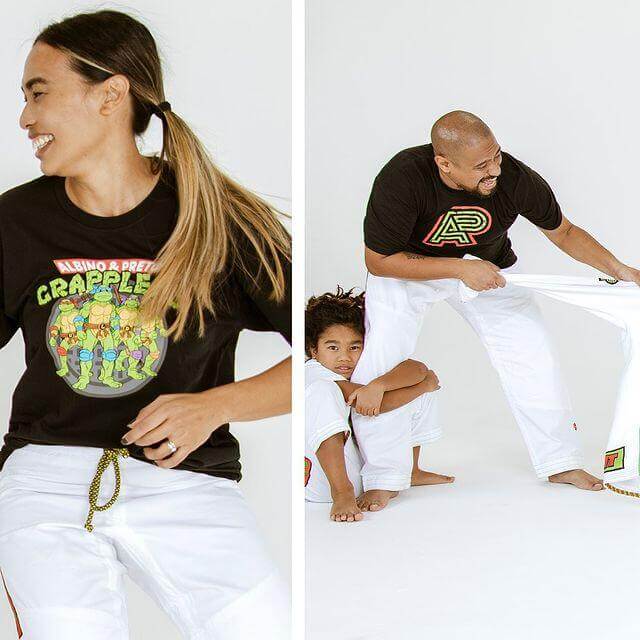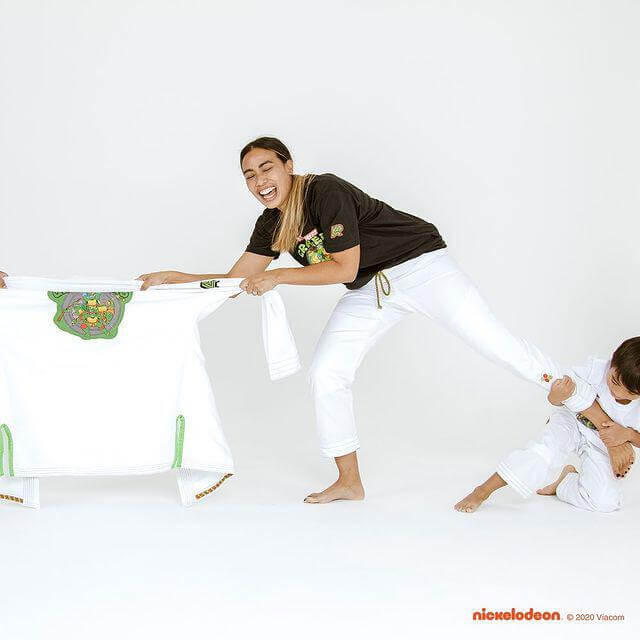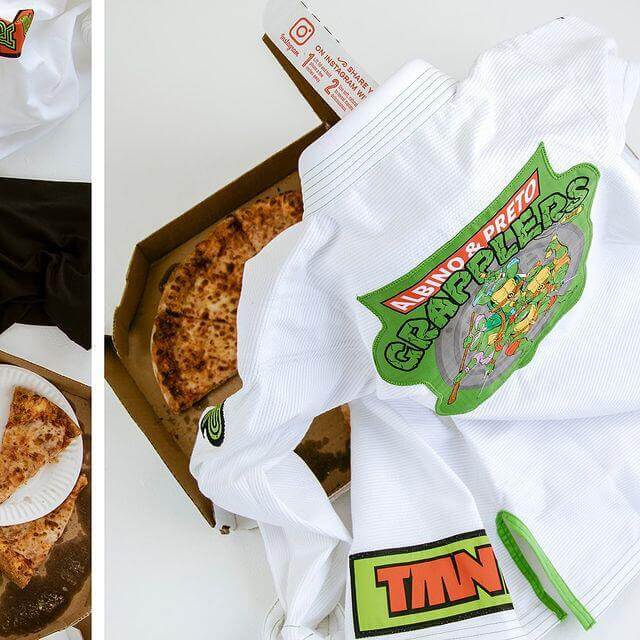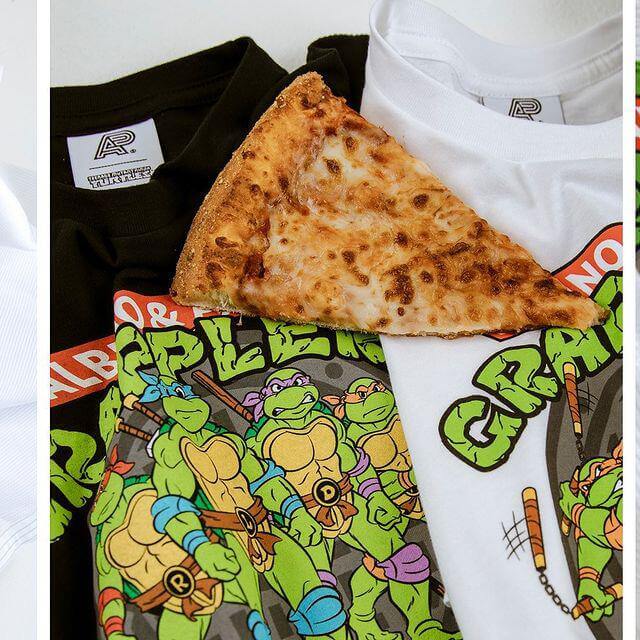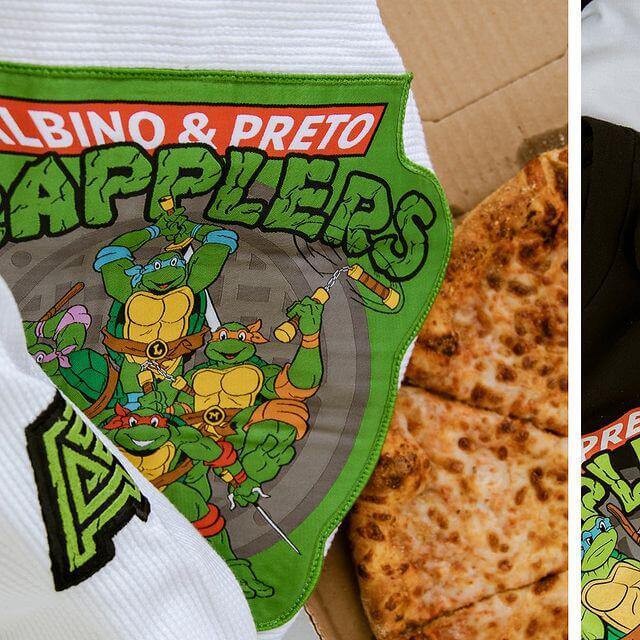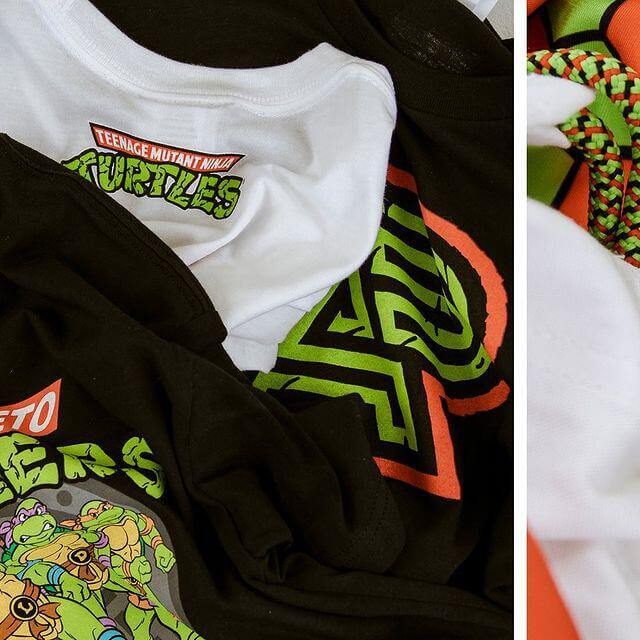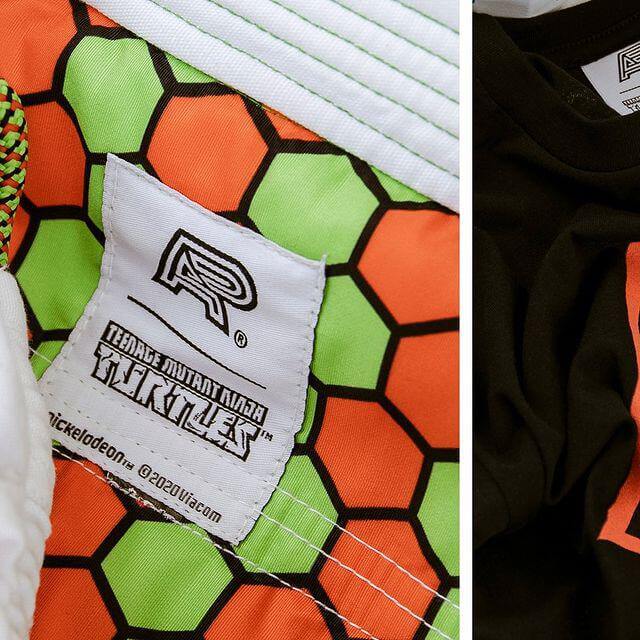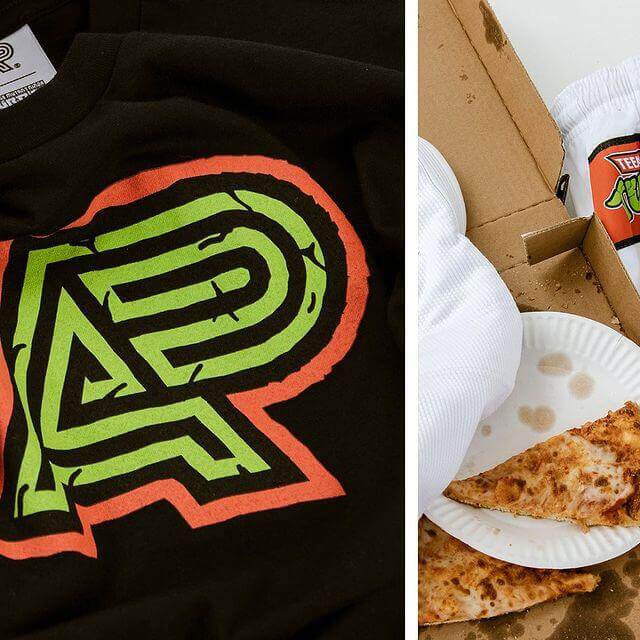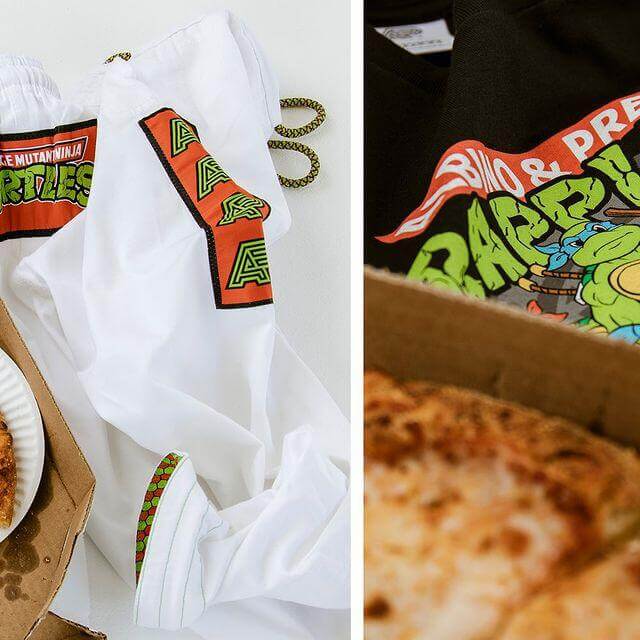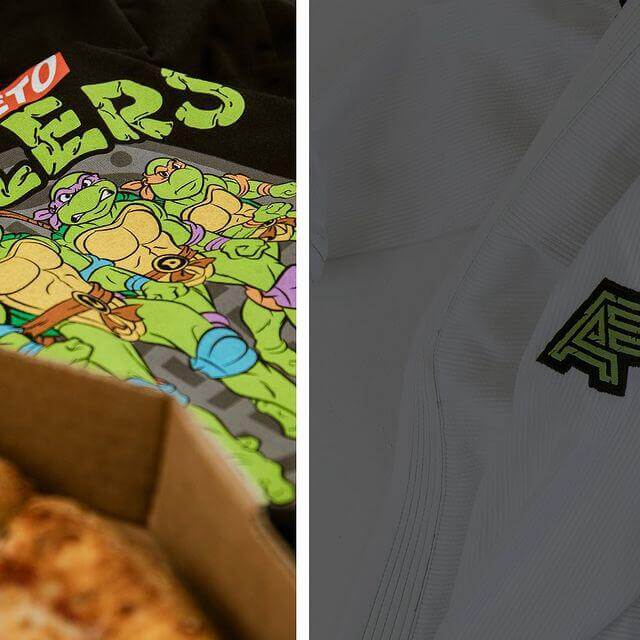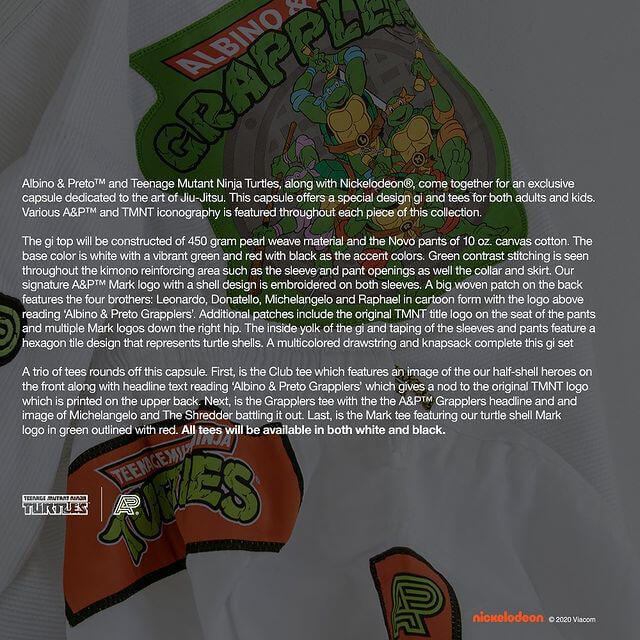 Adult Apparel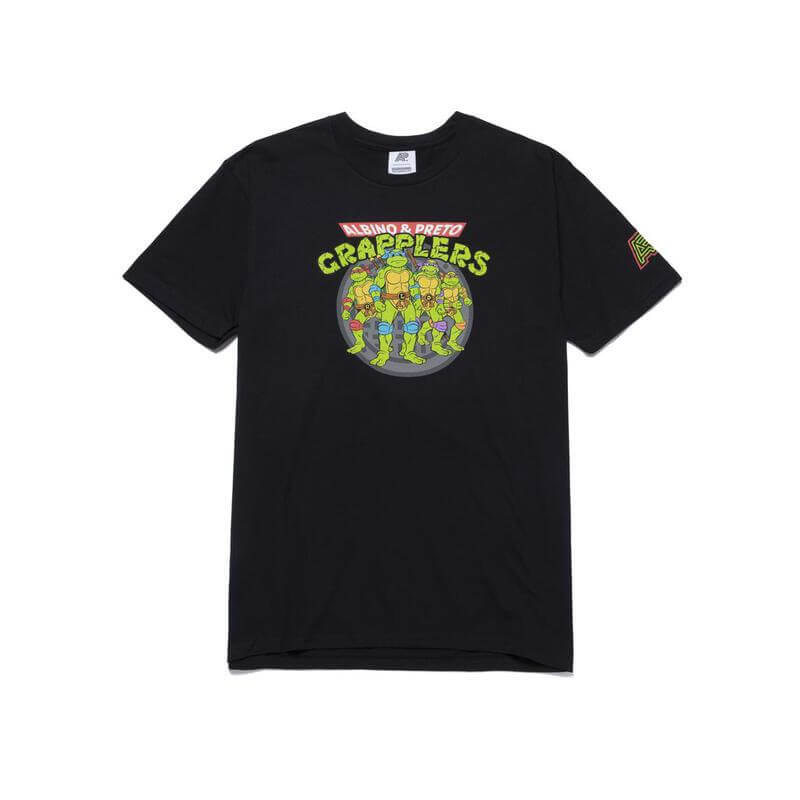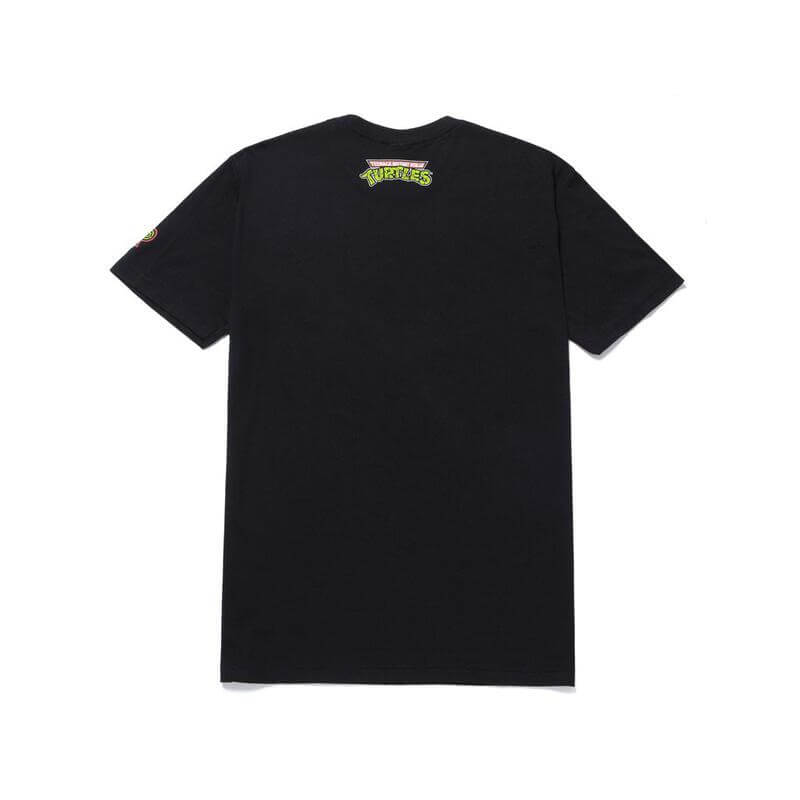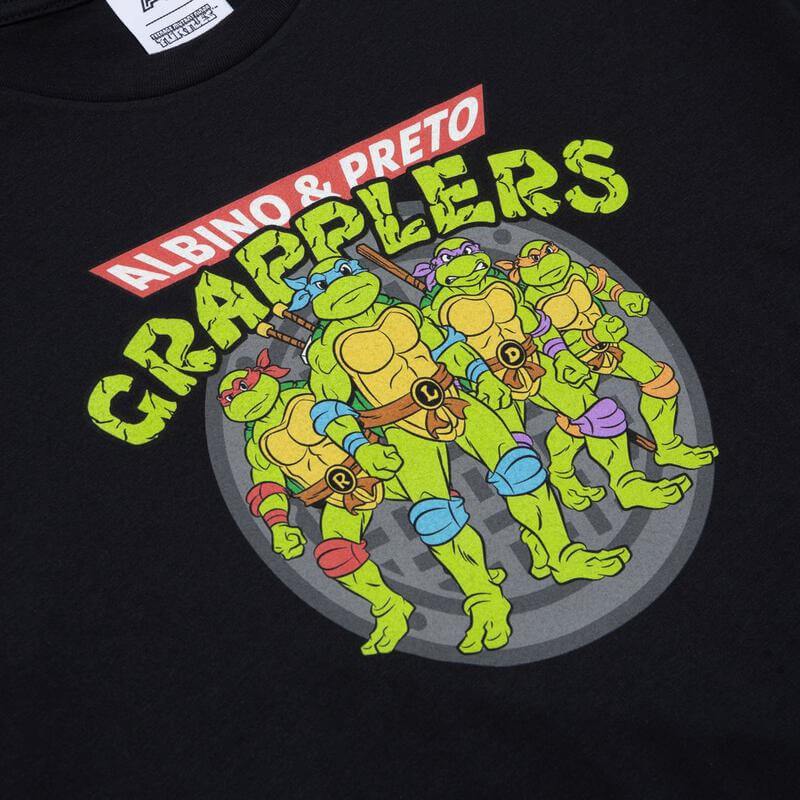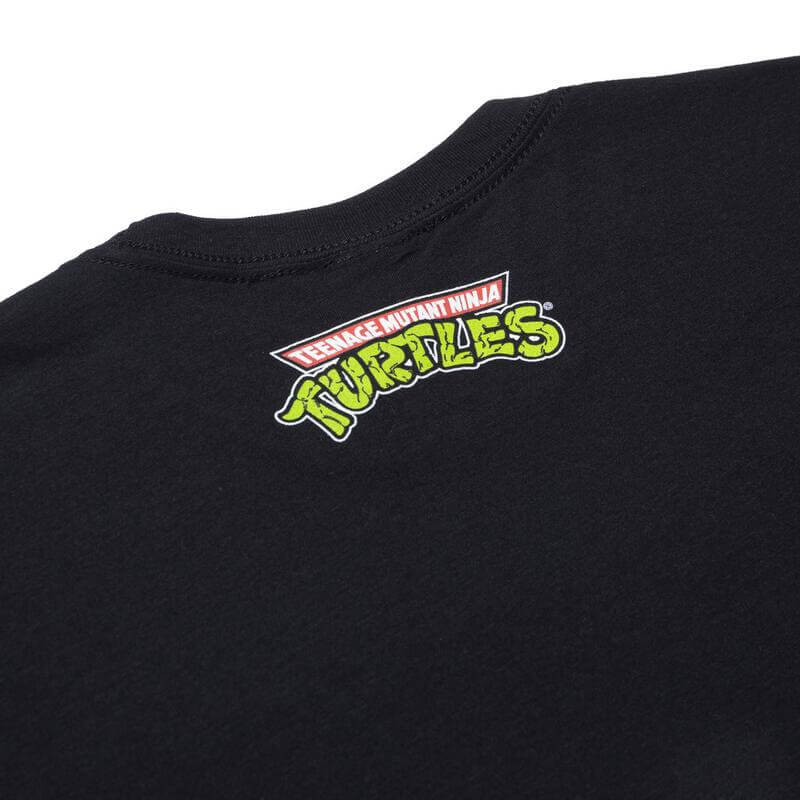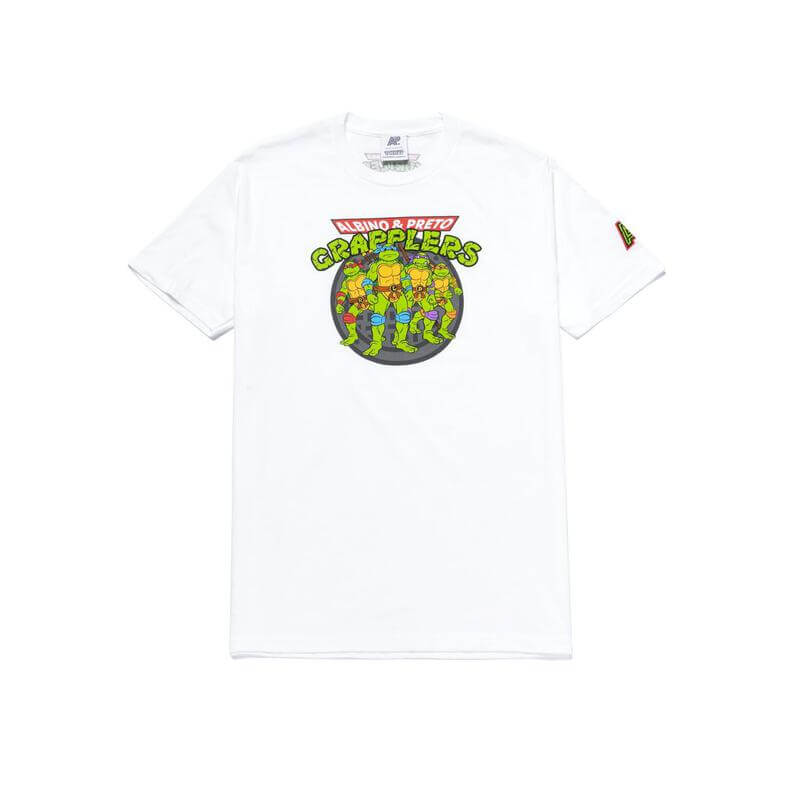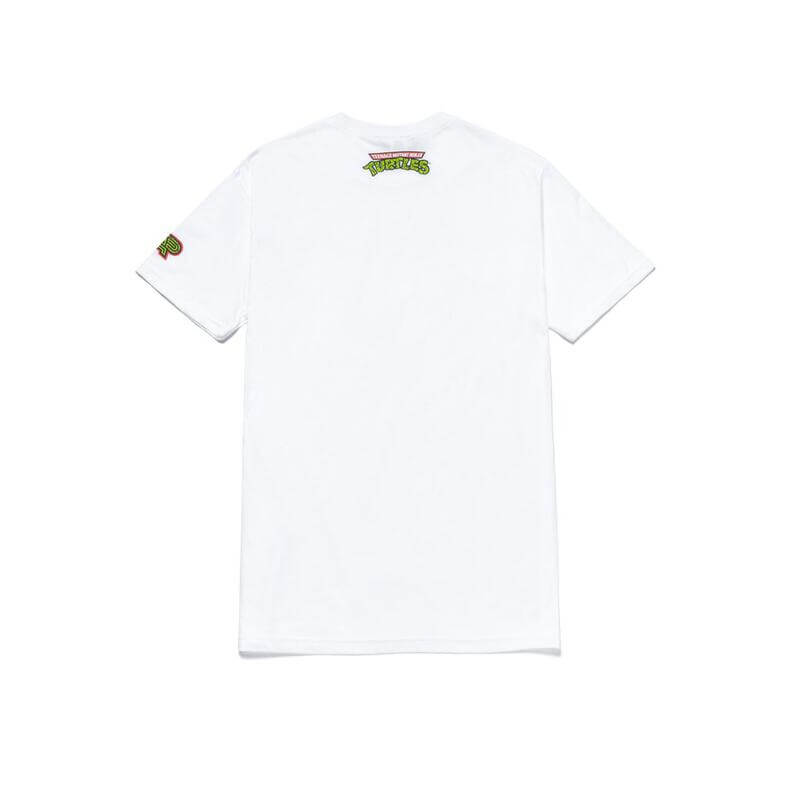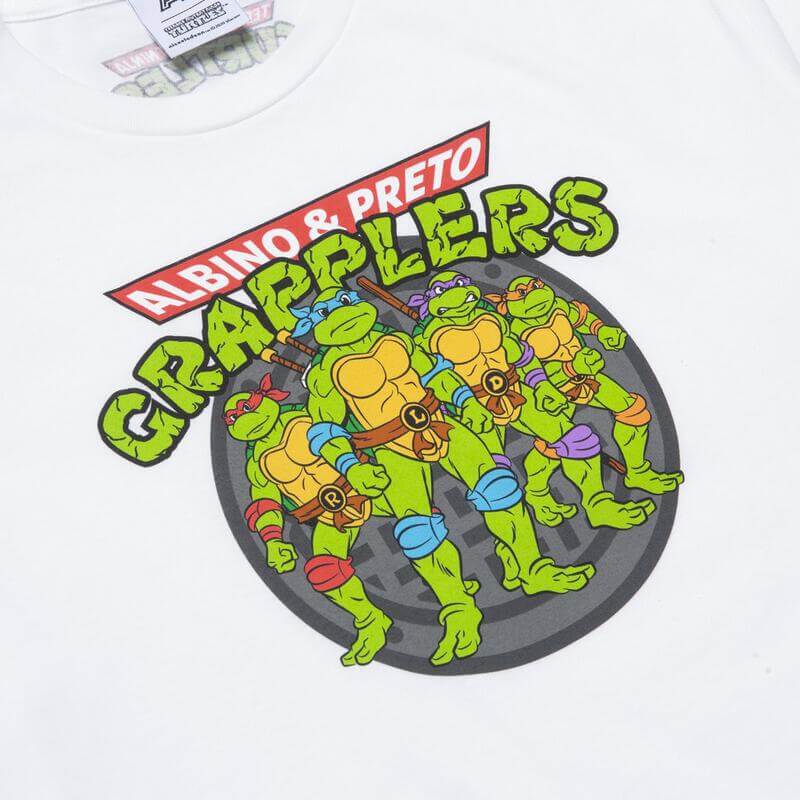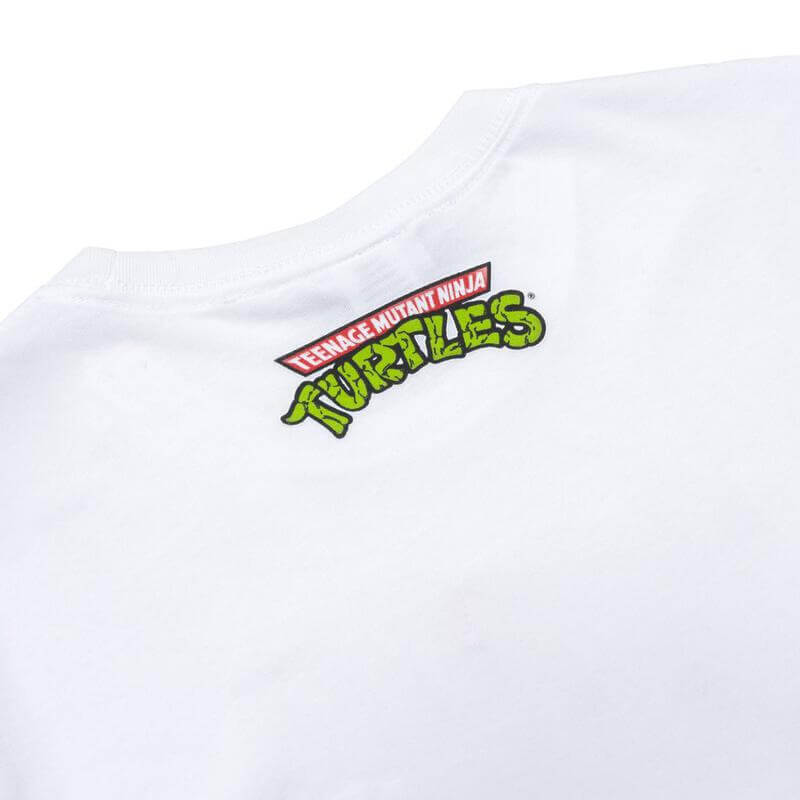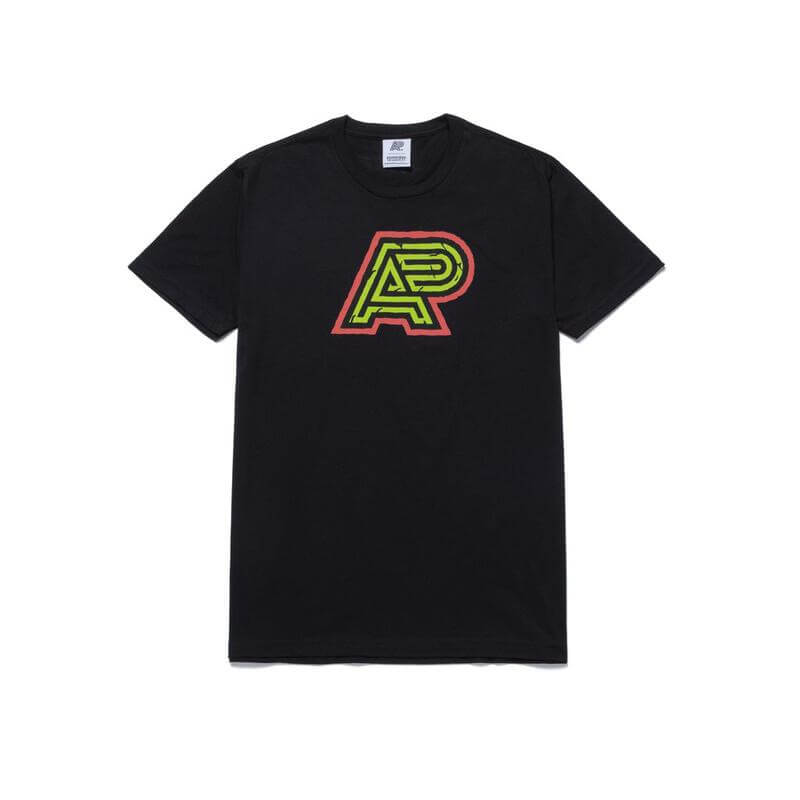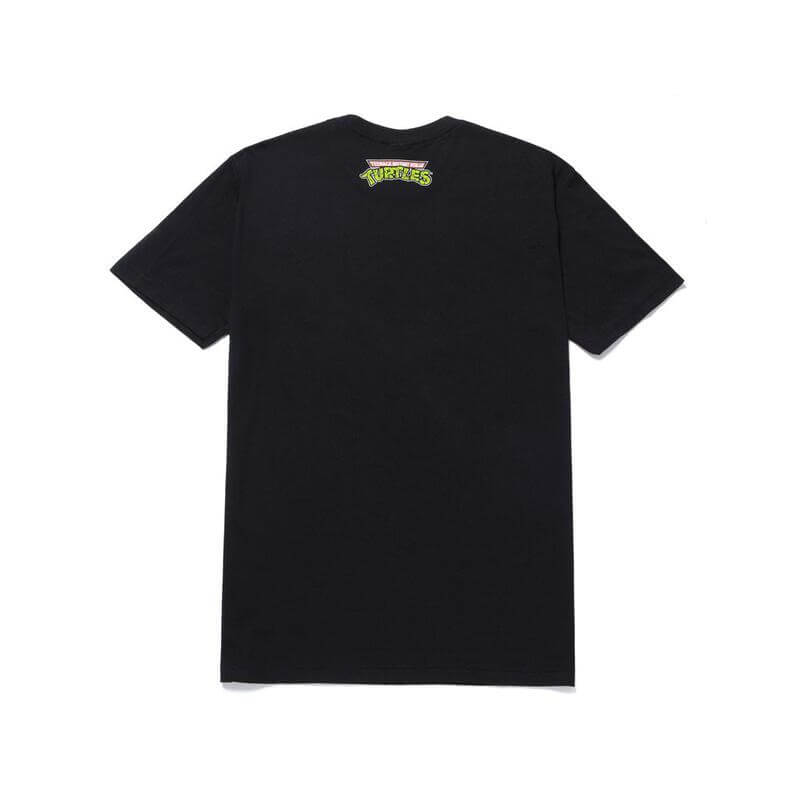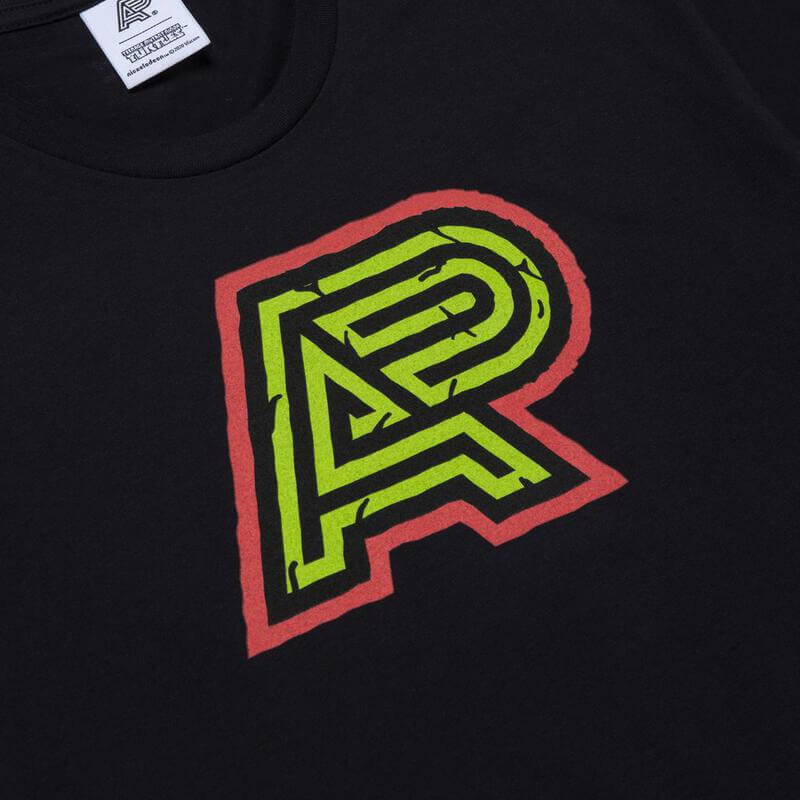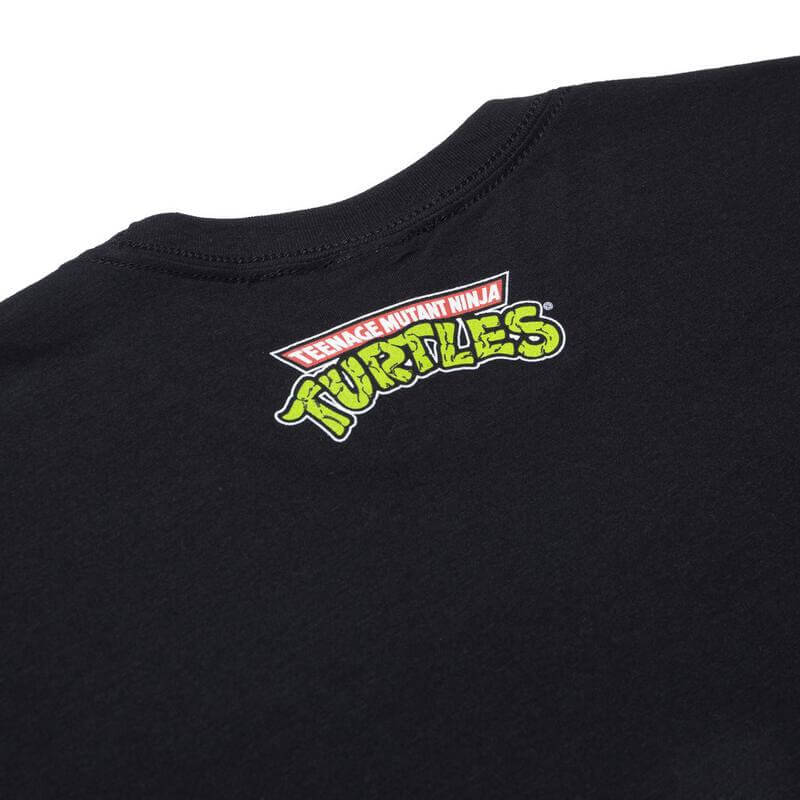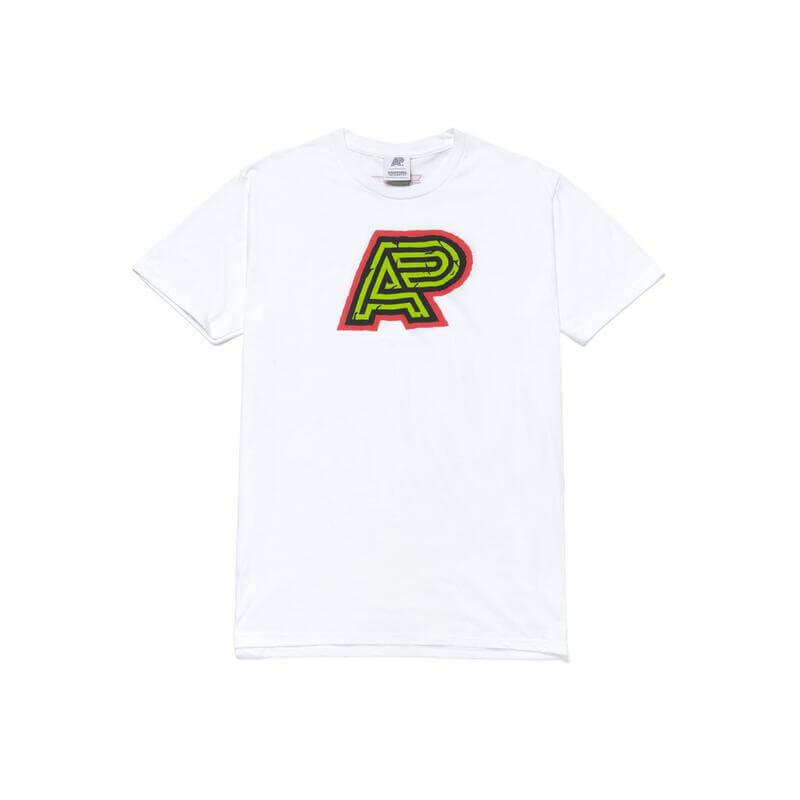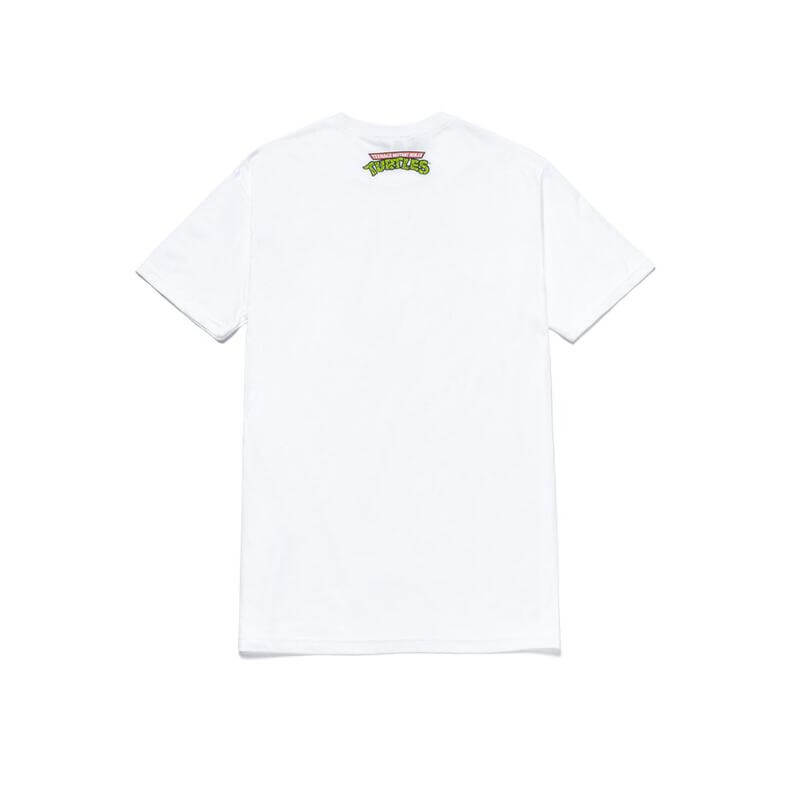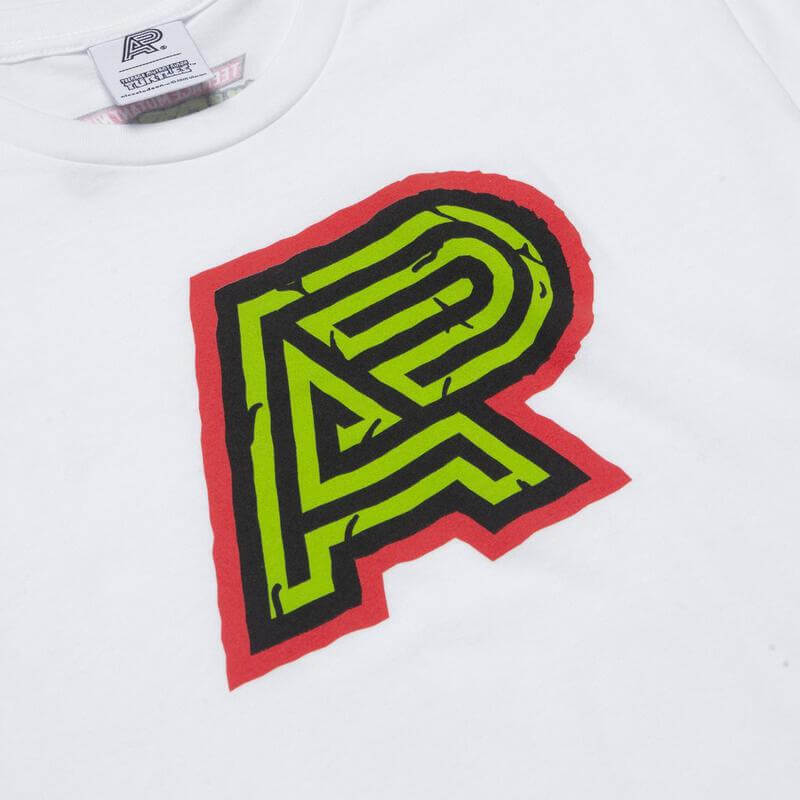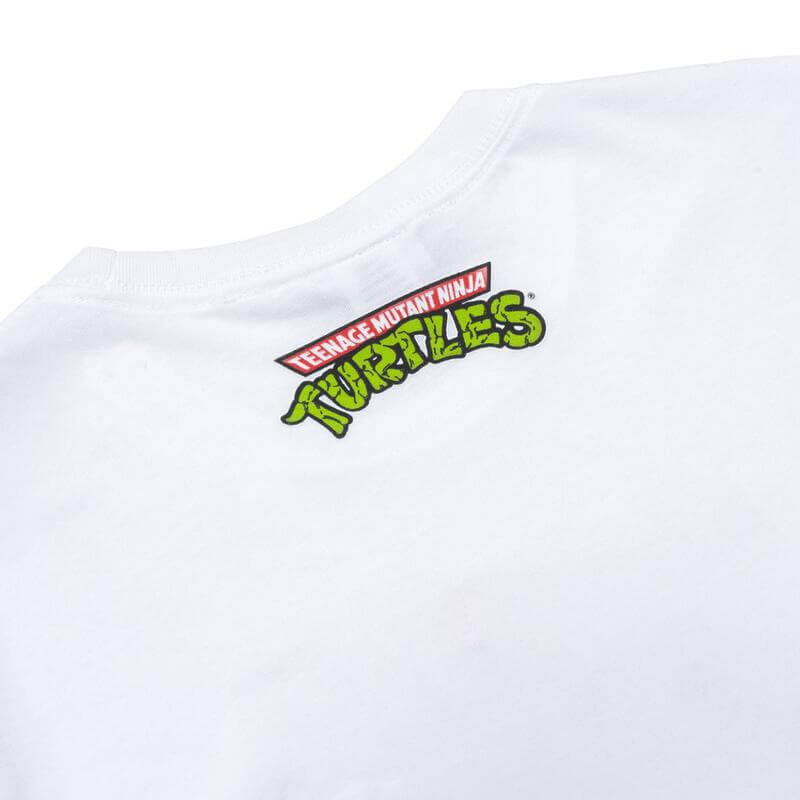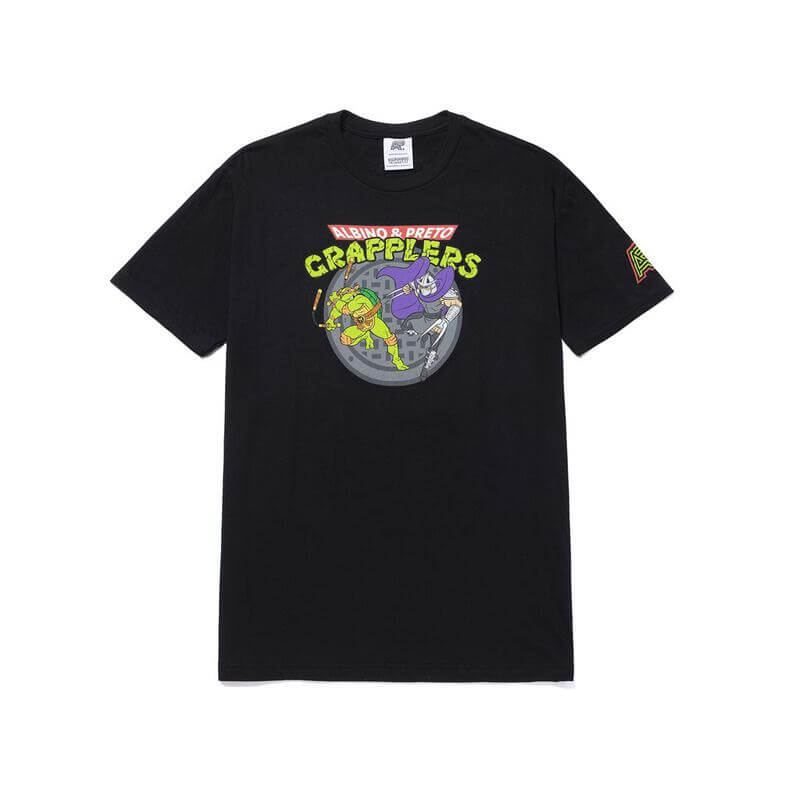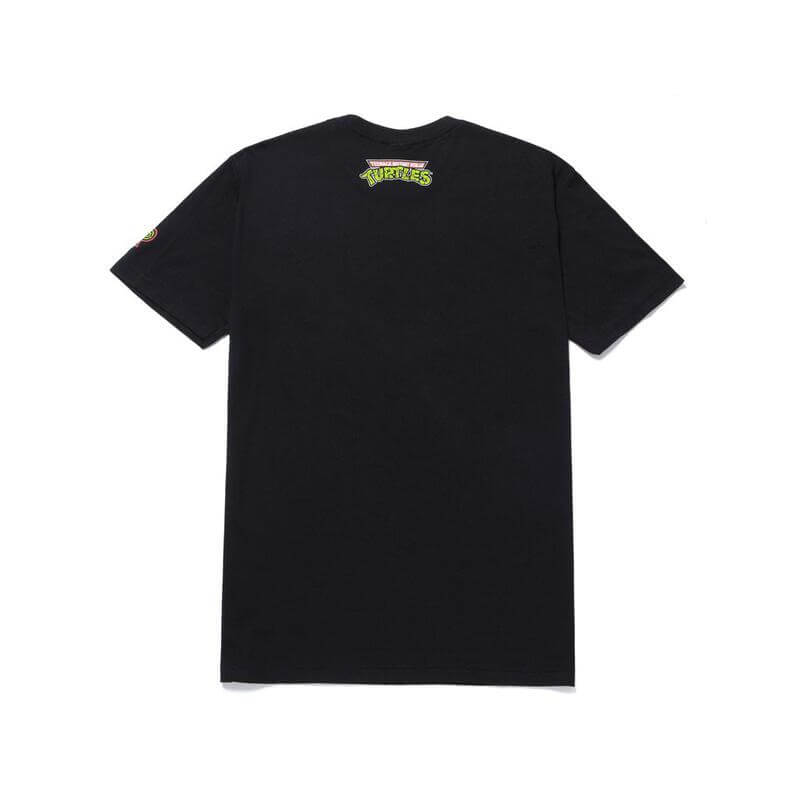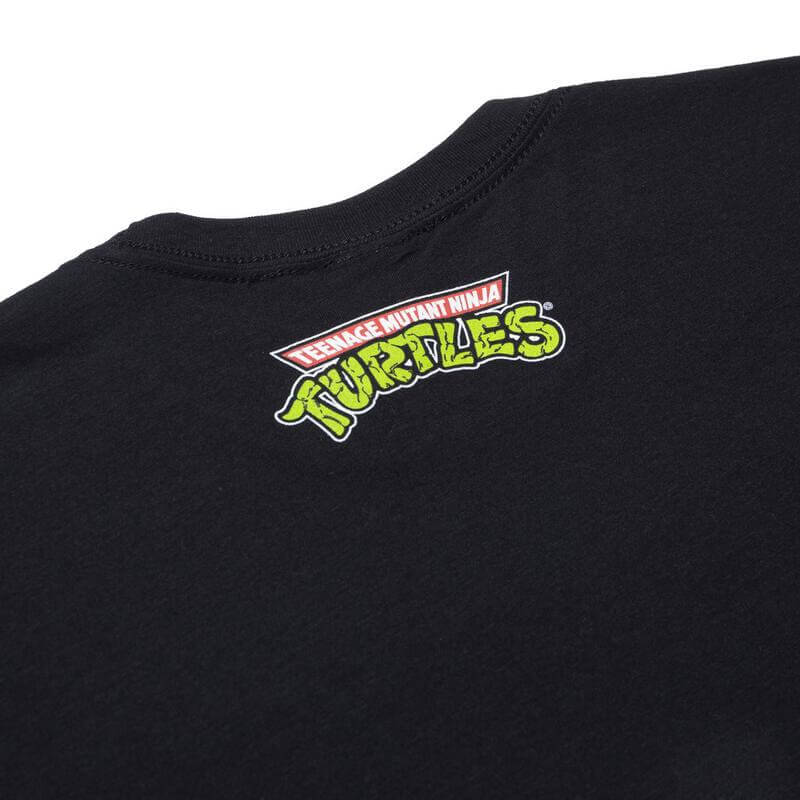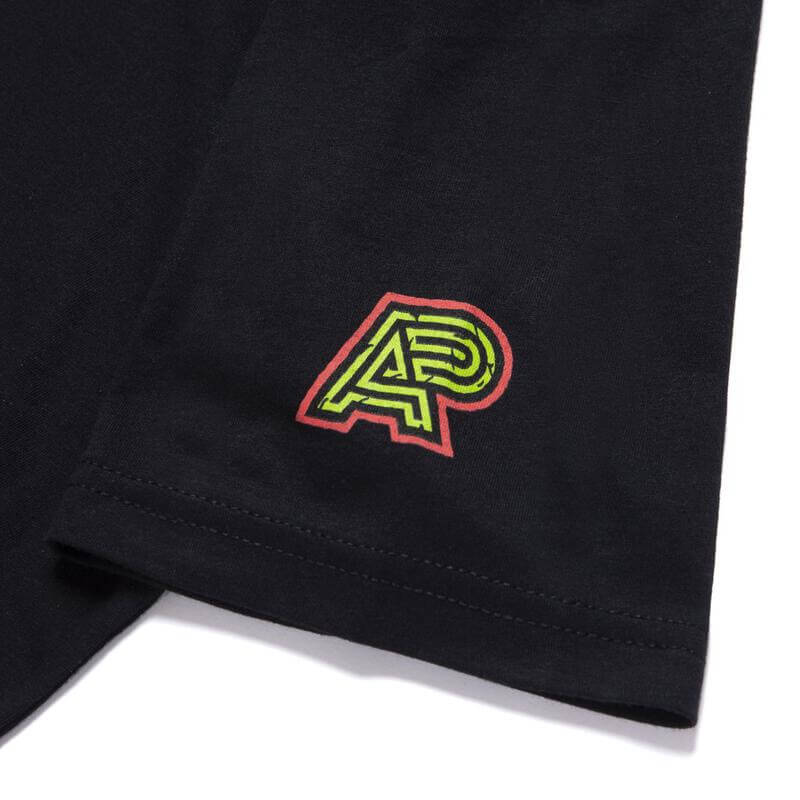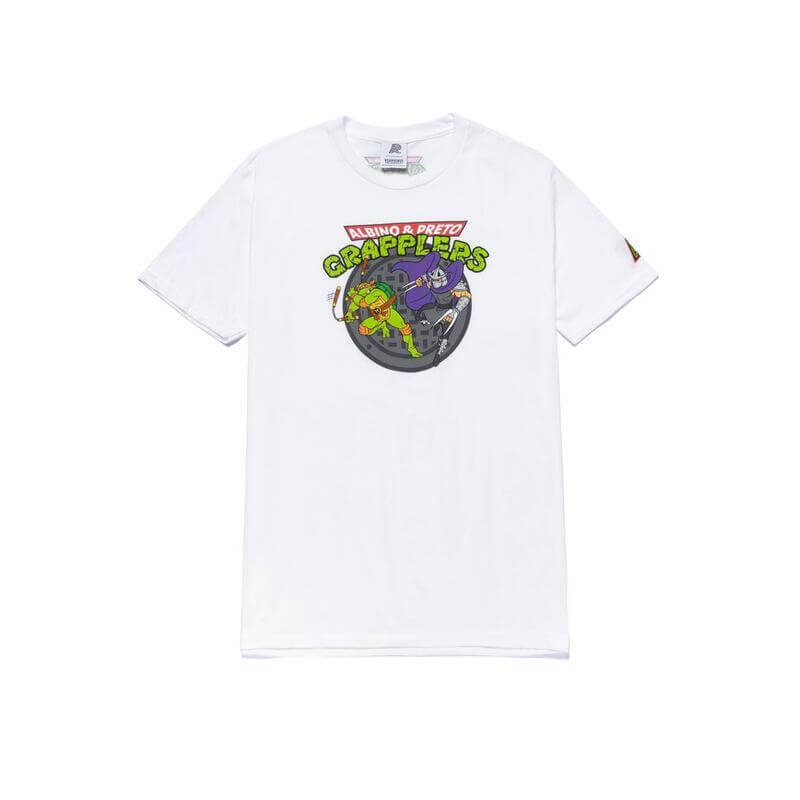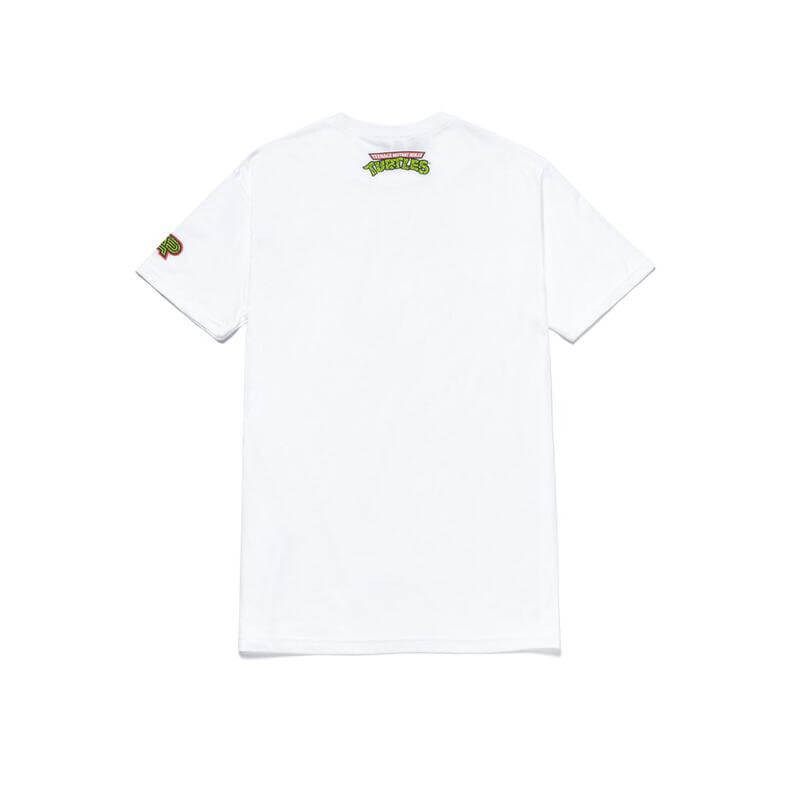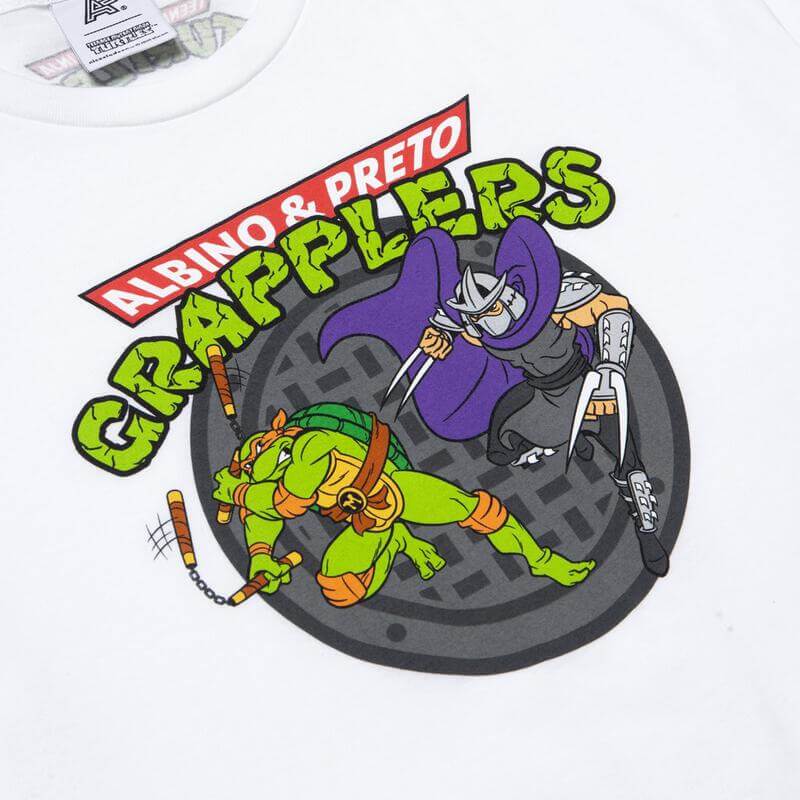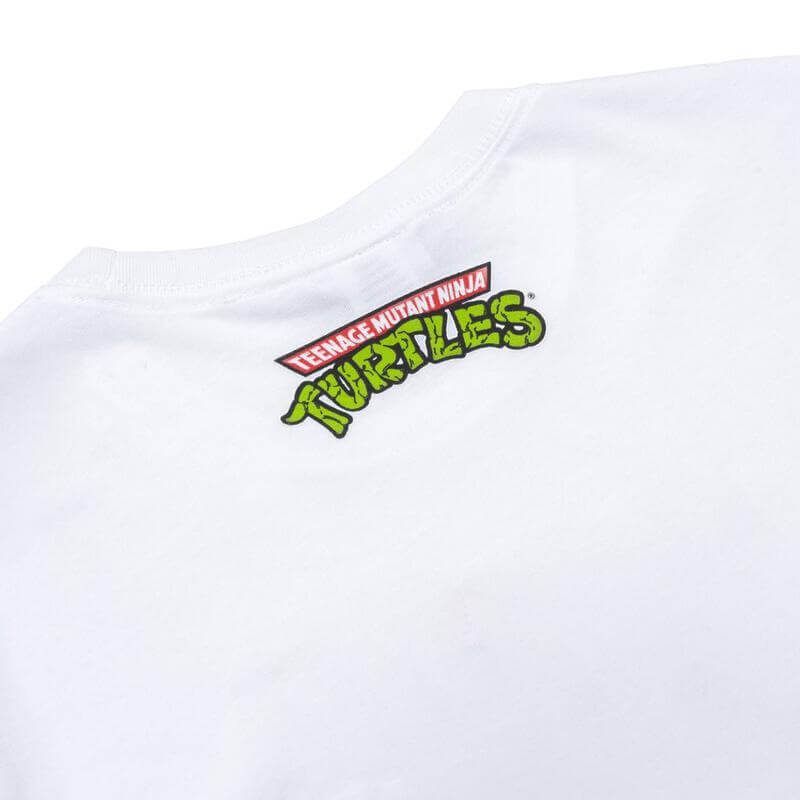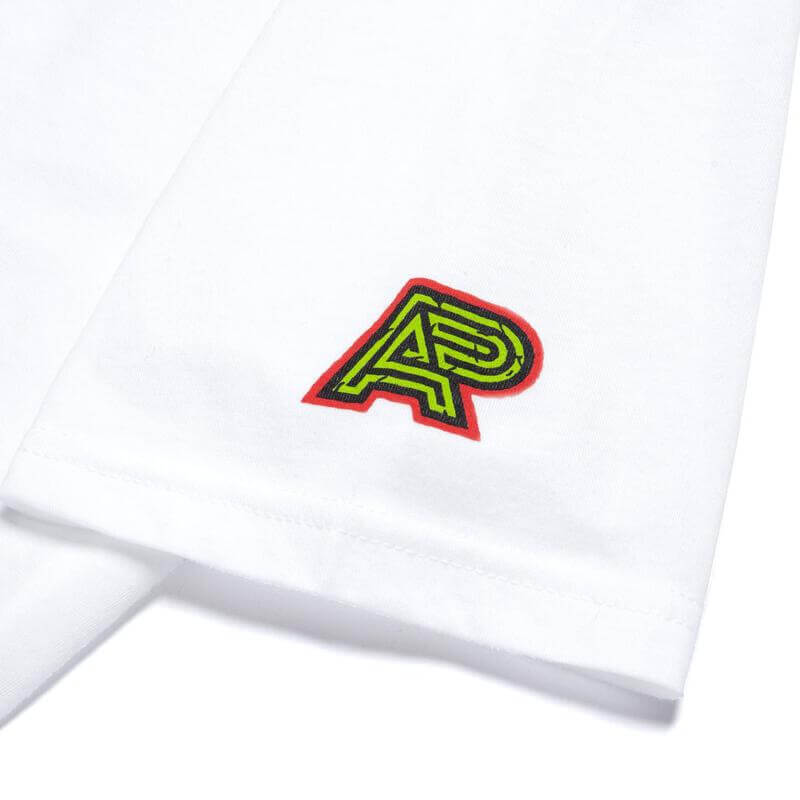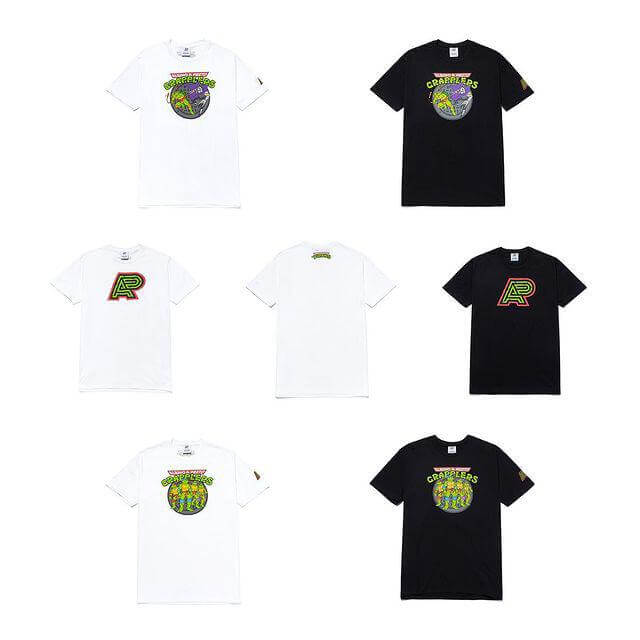 Kids Apparel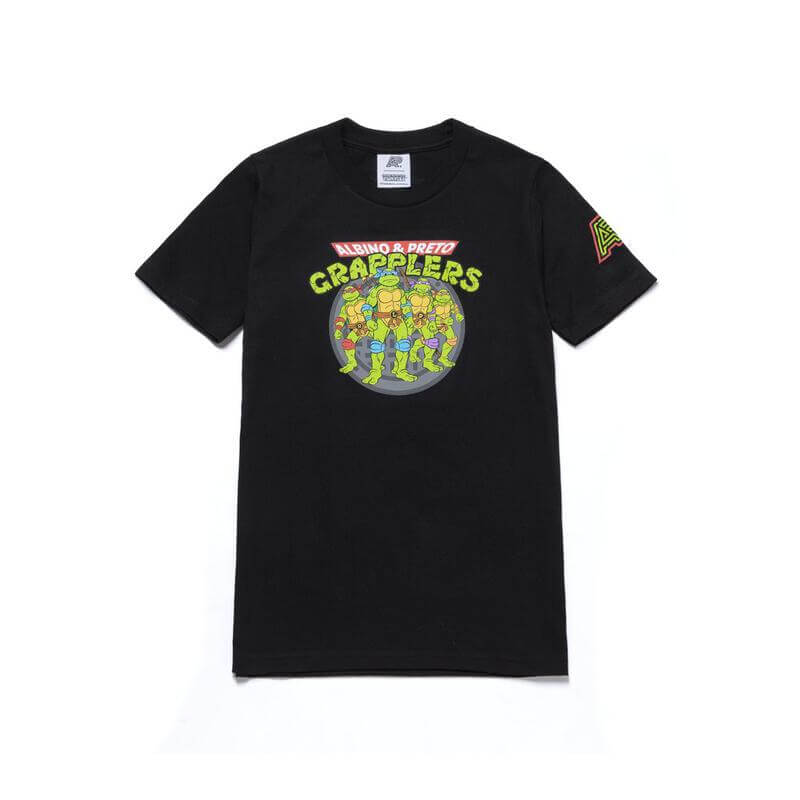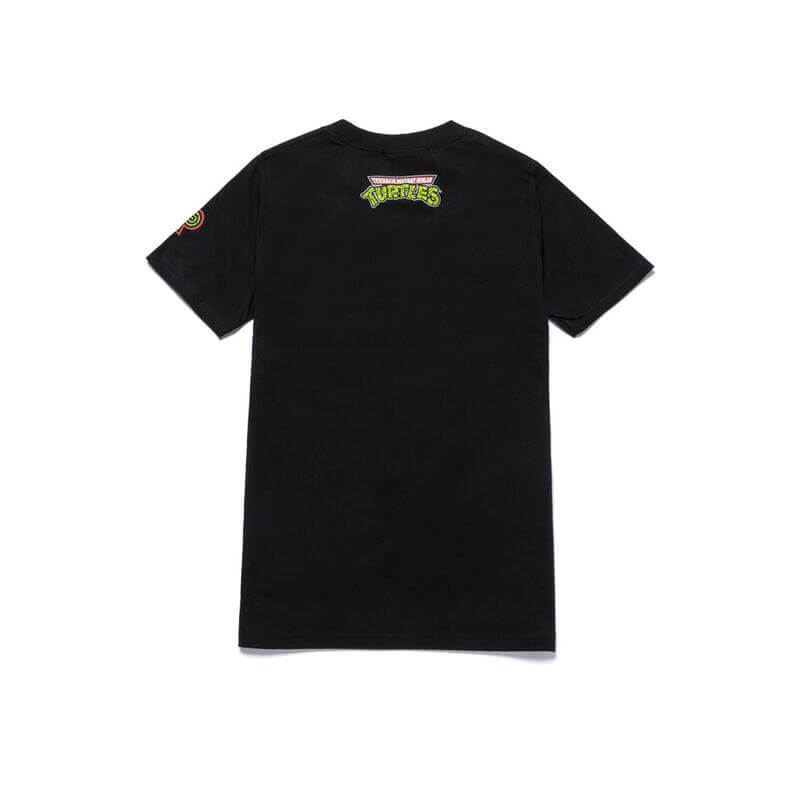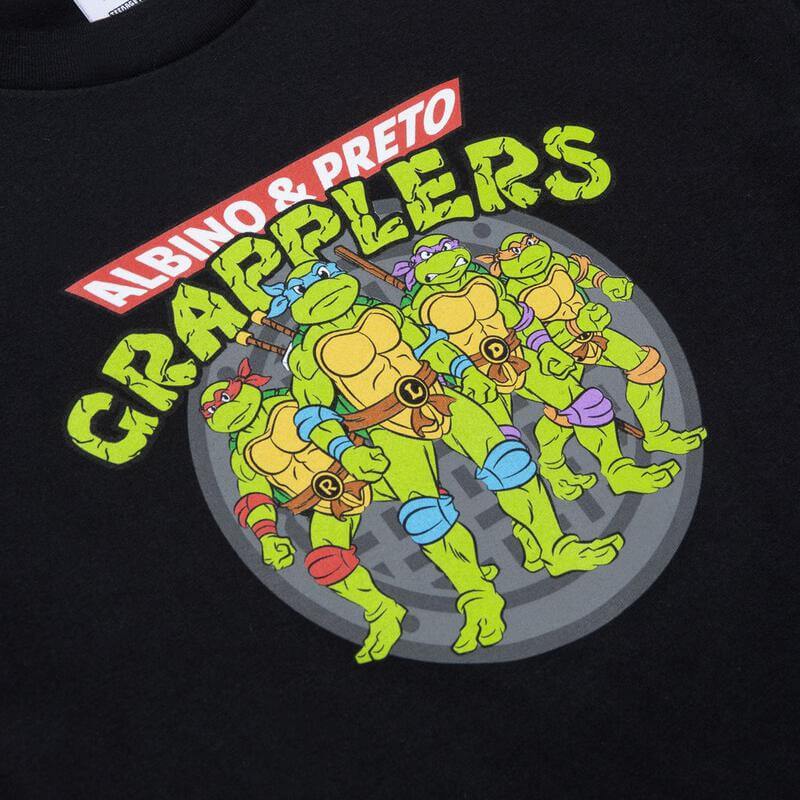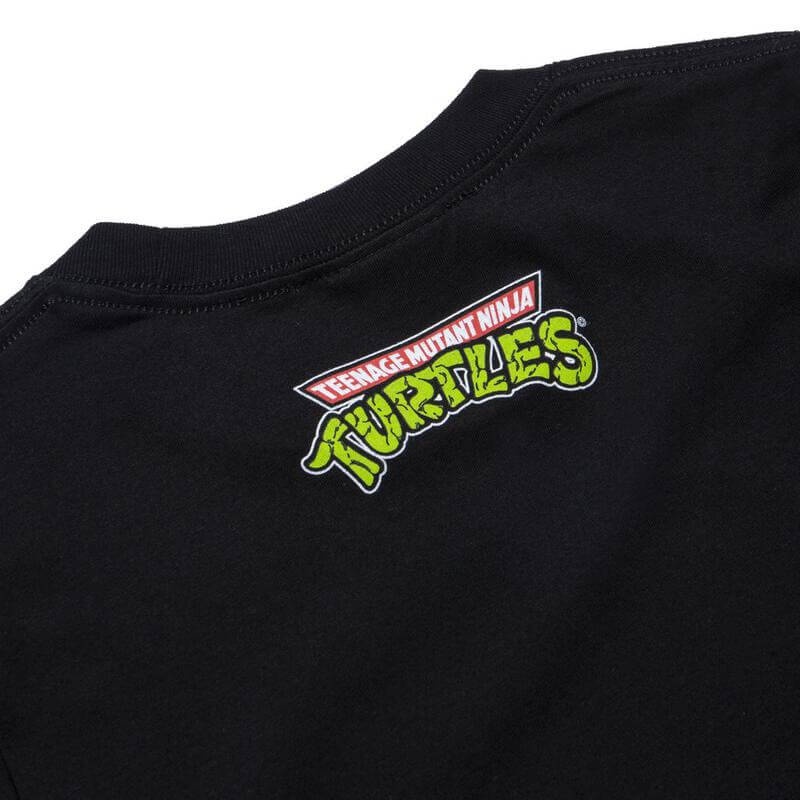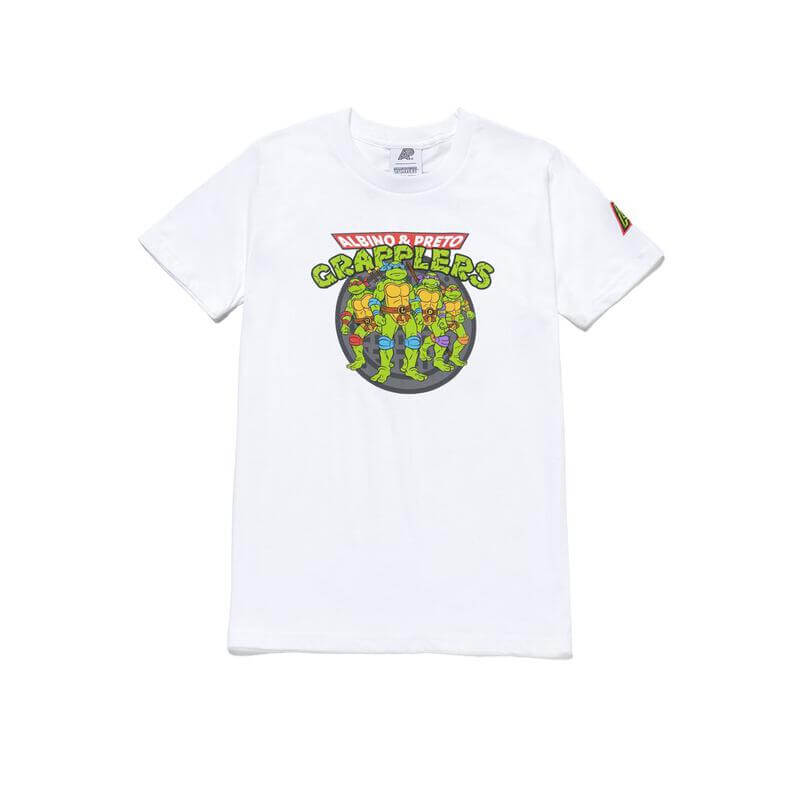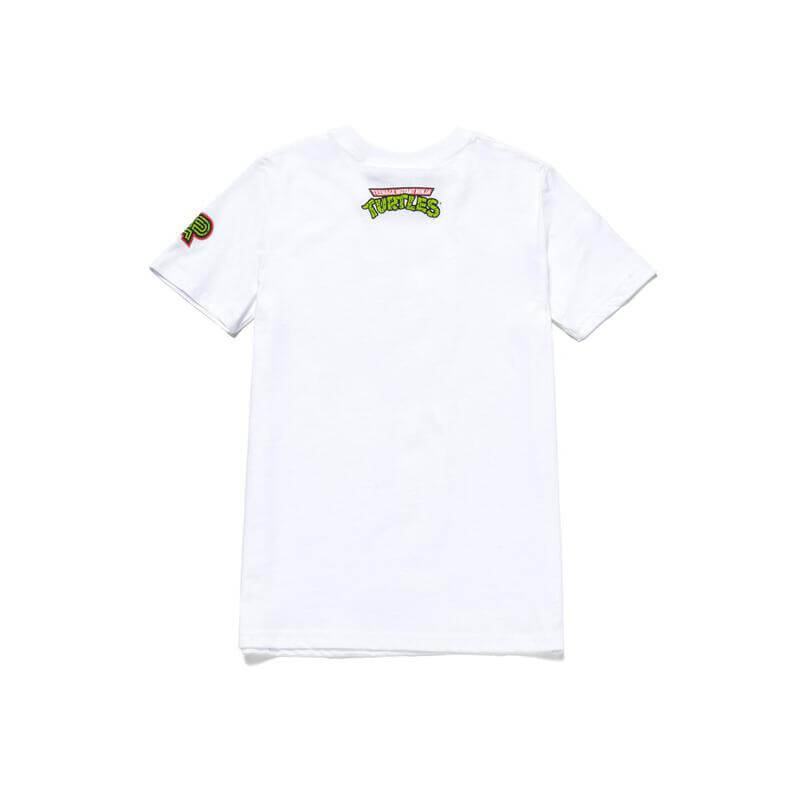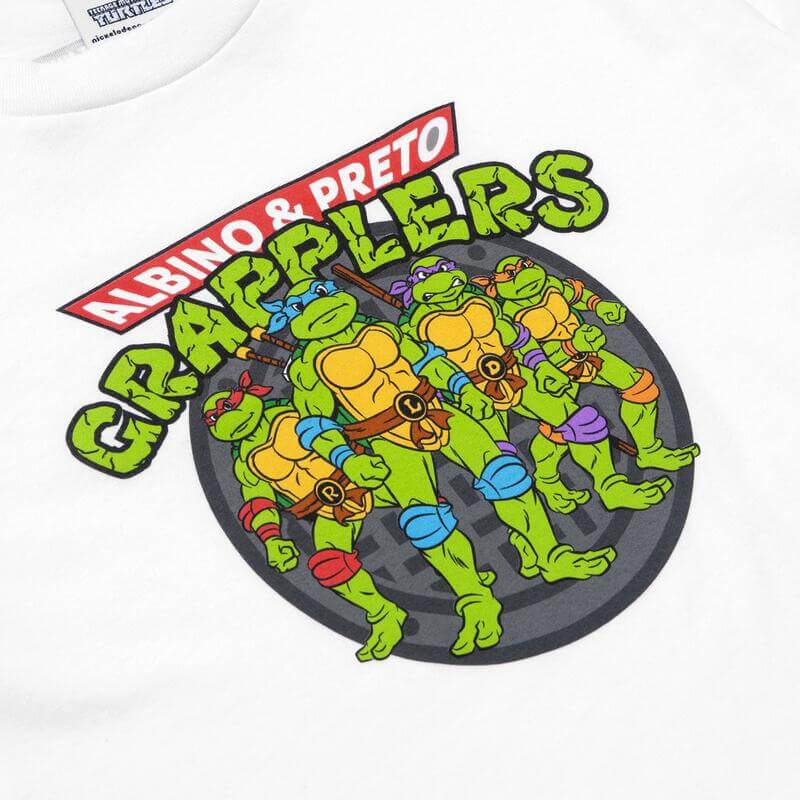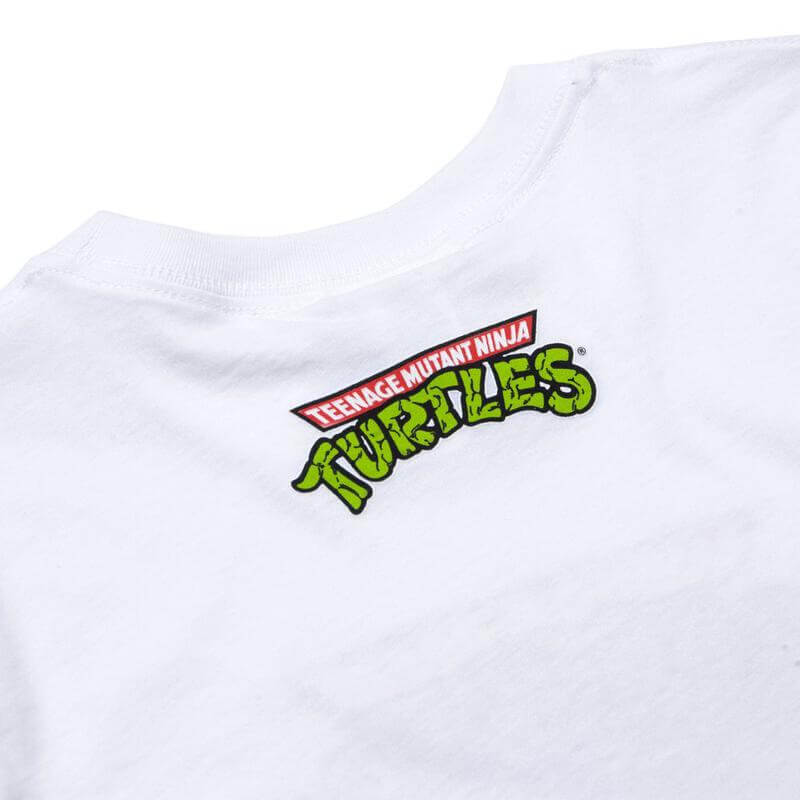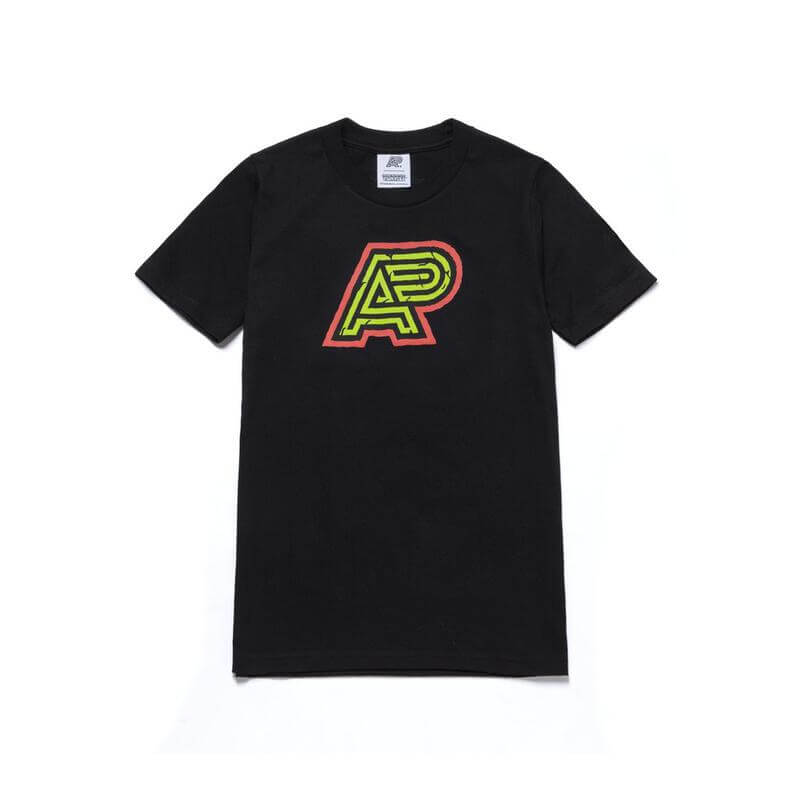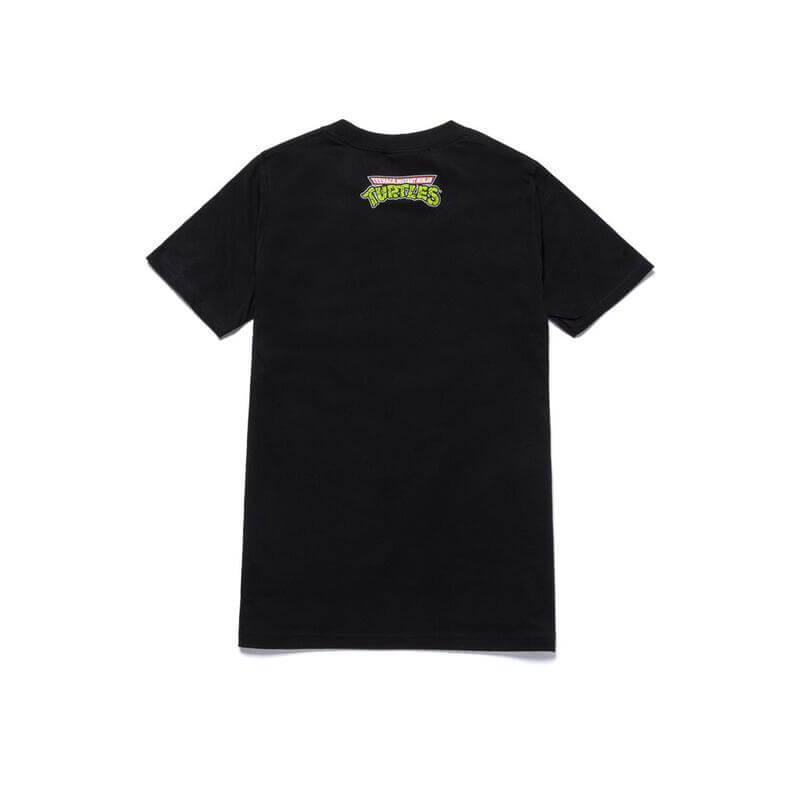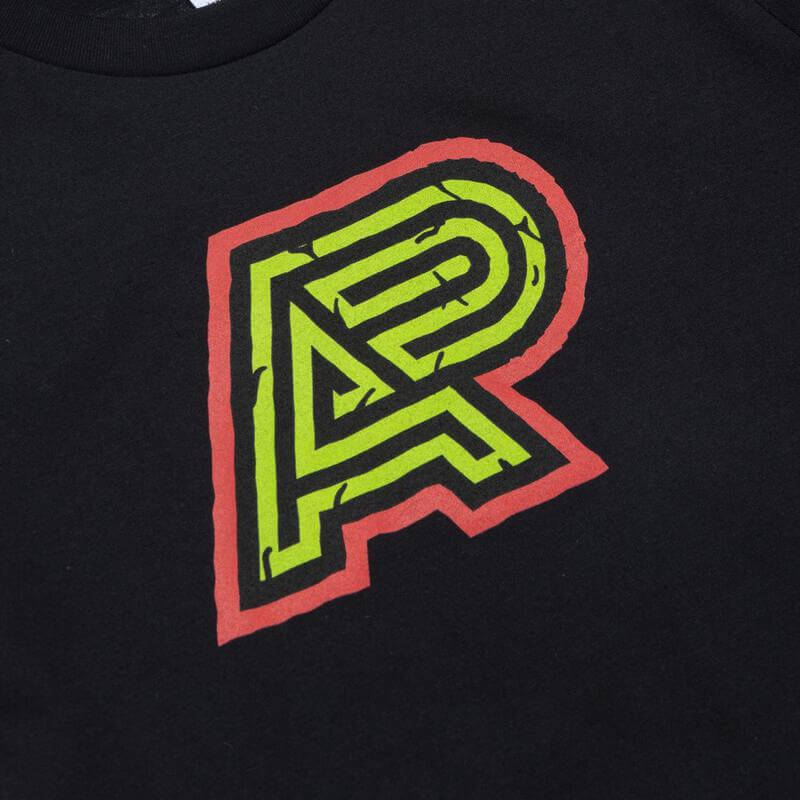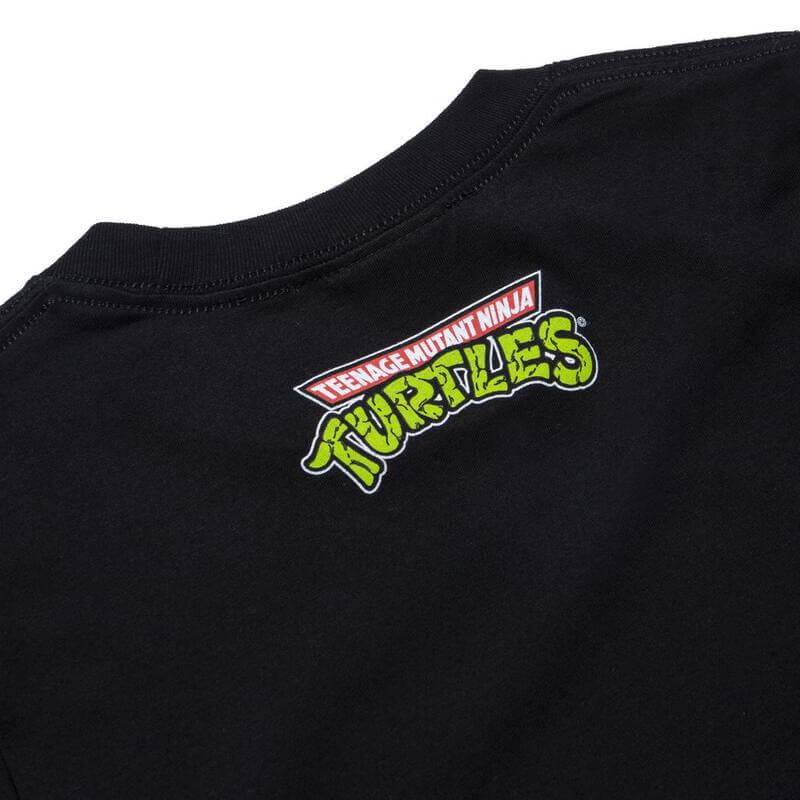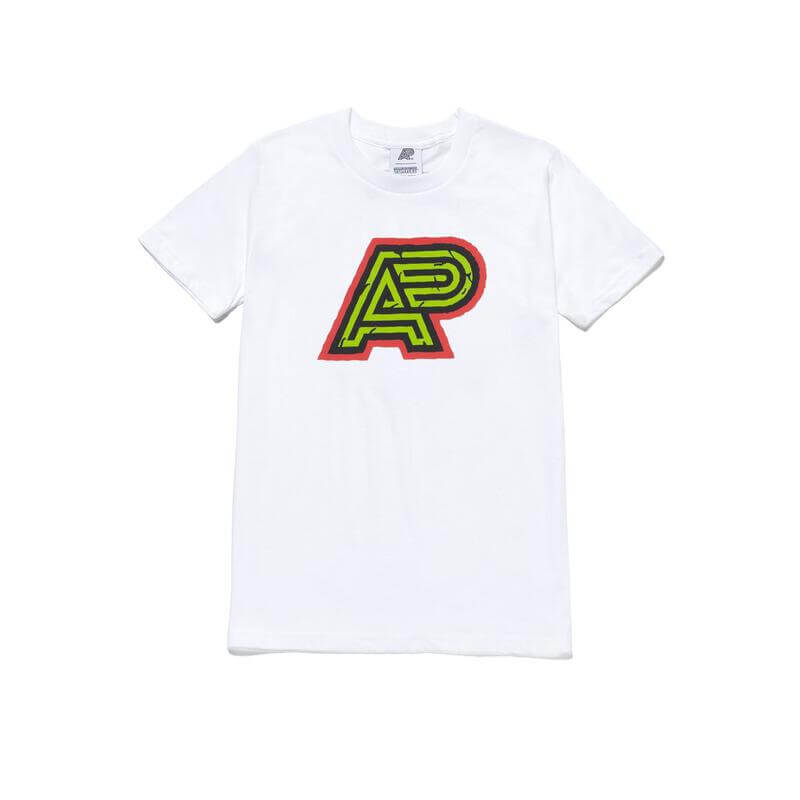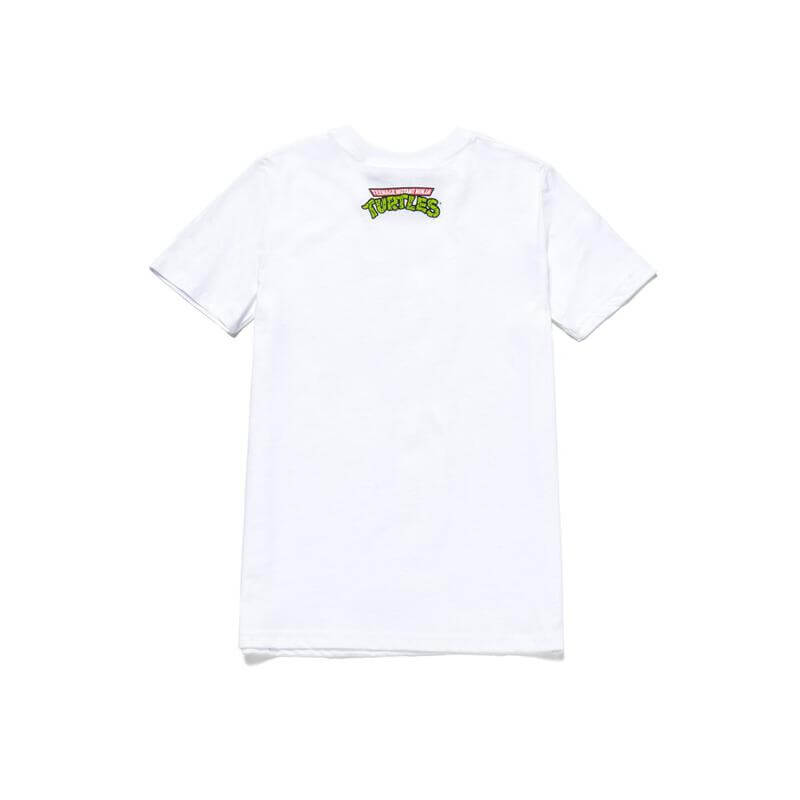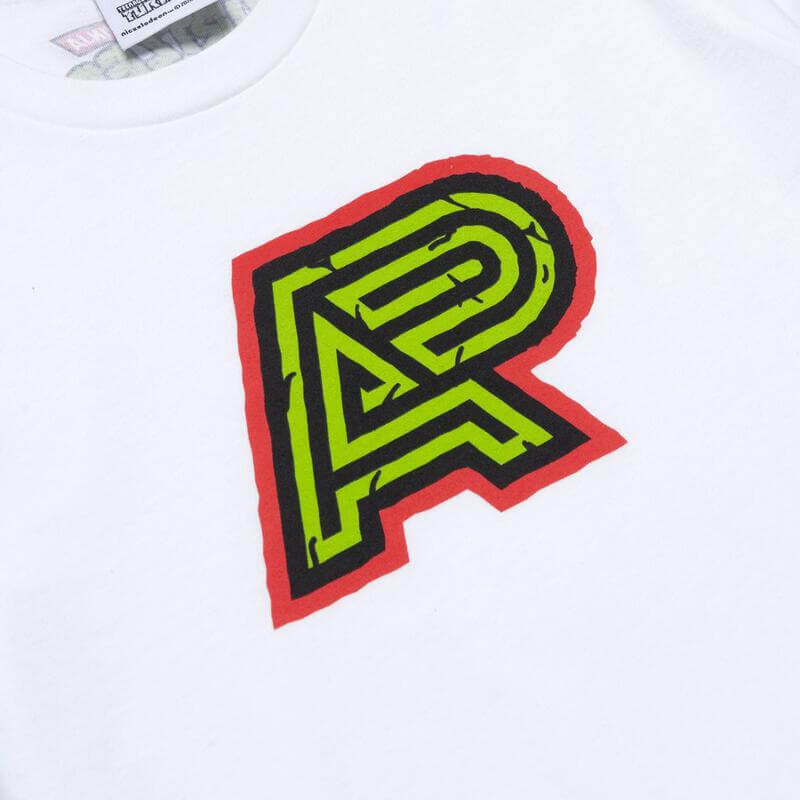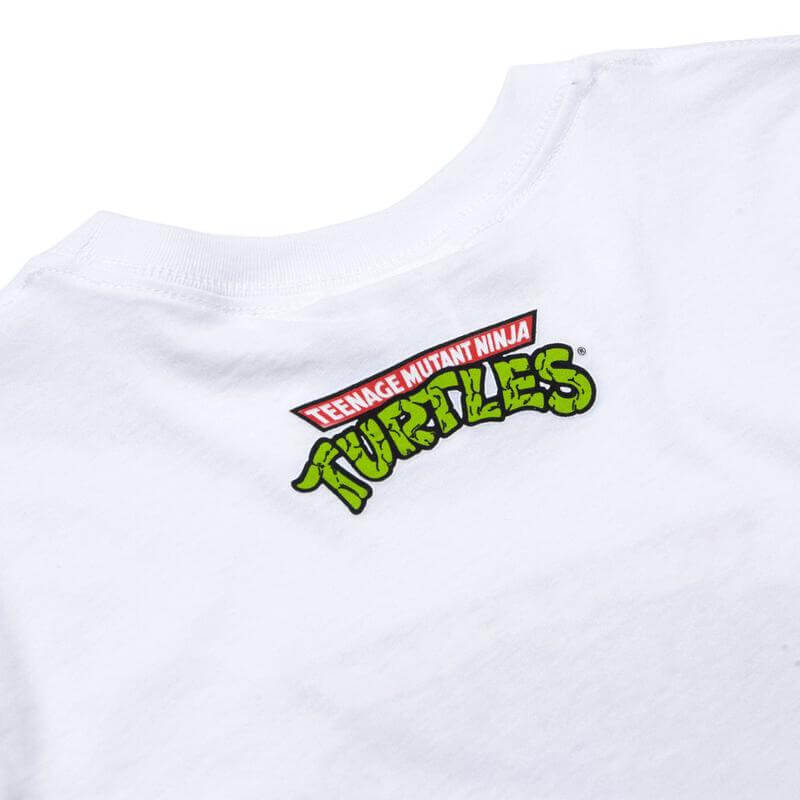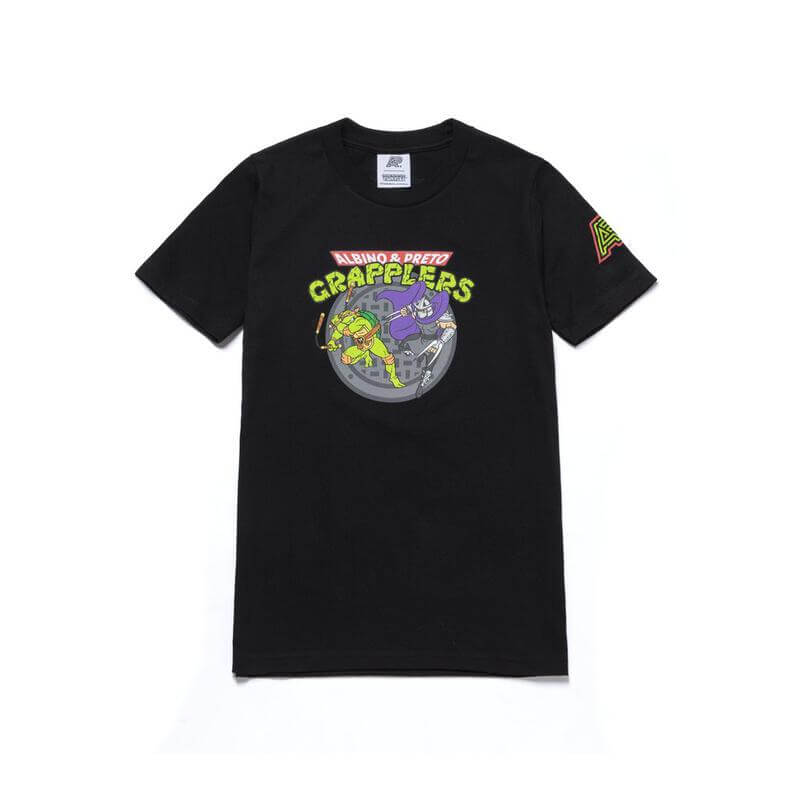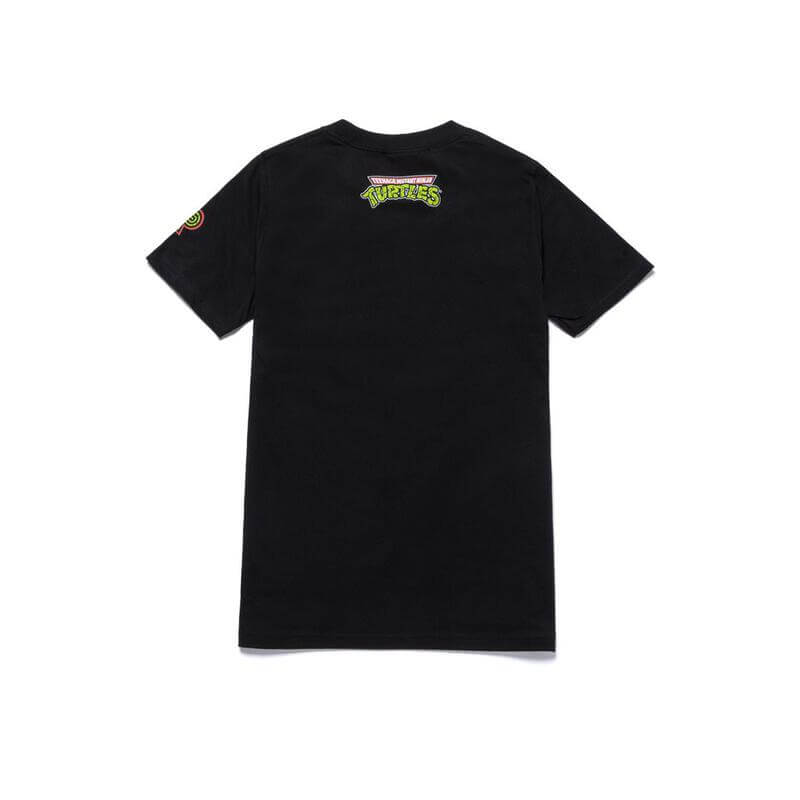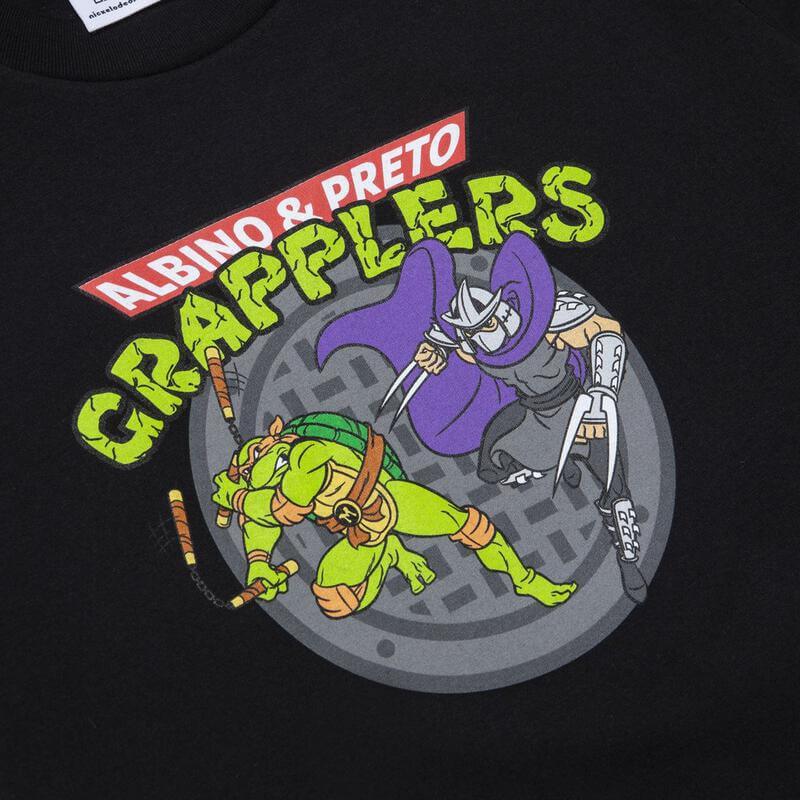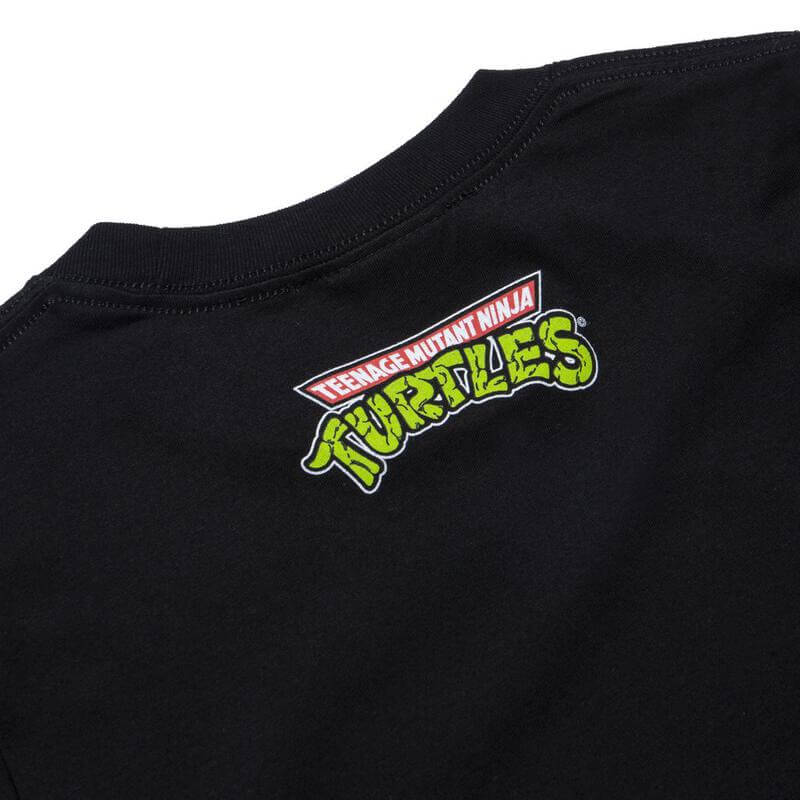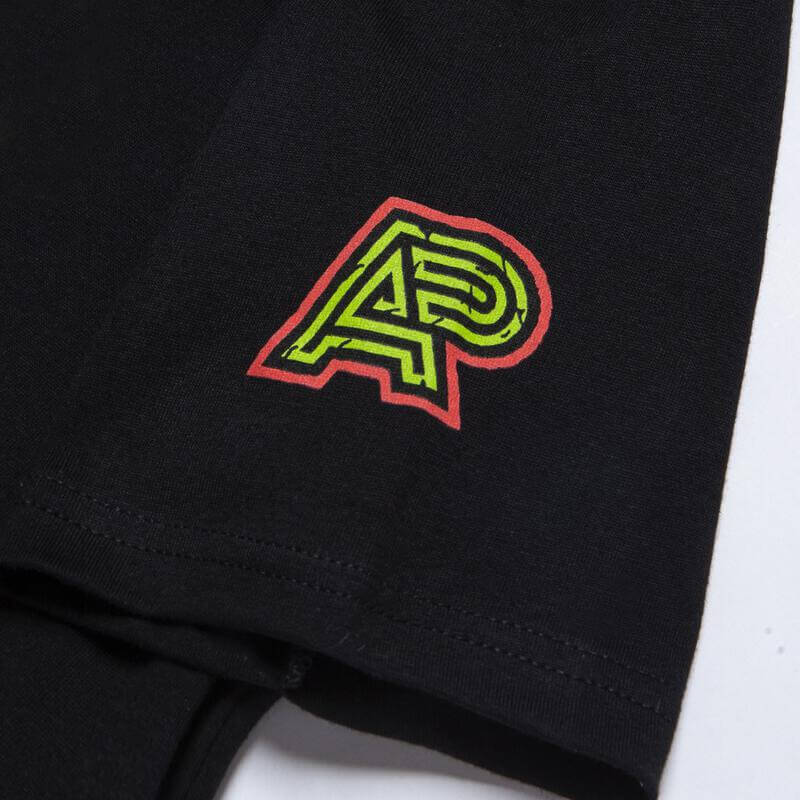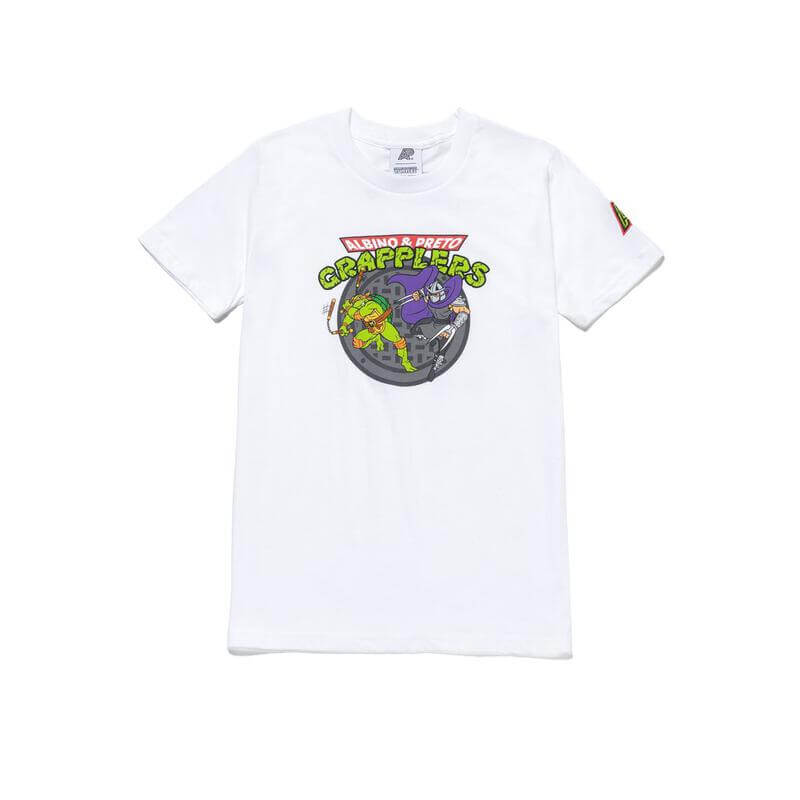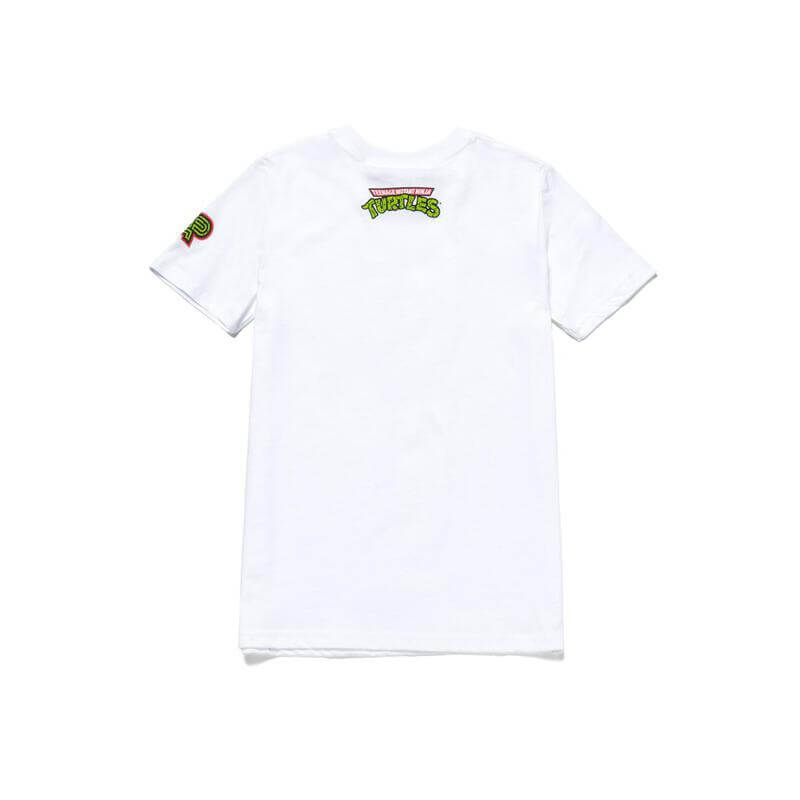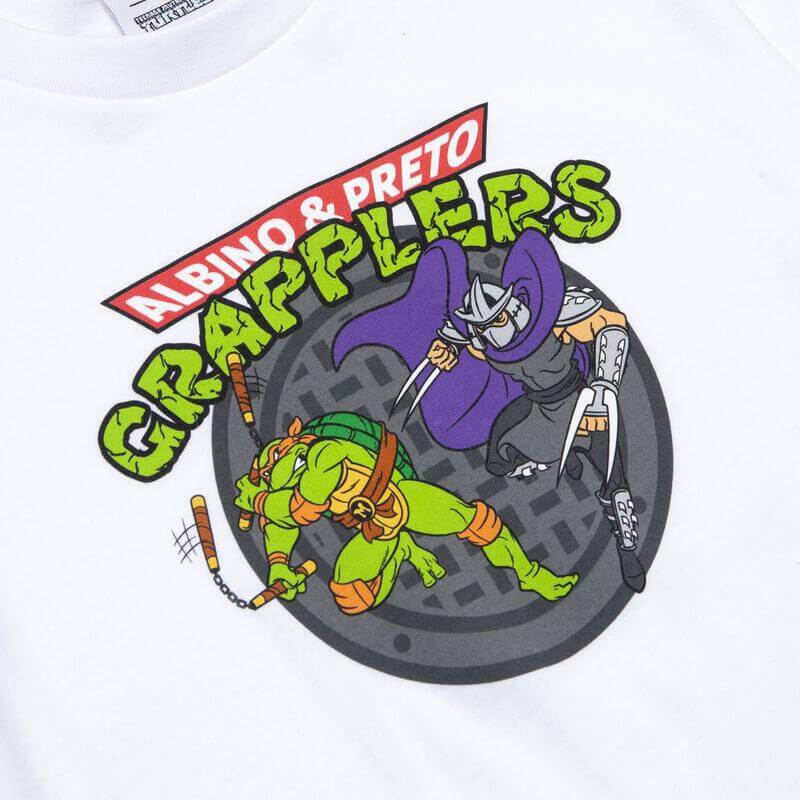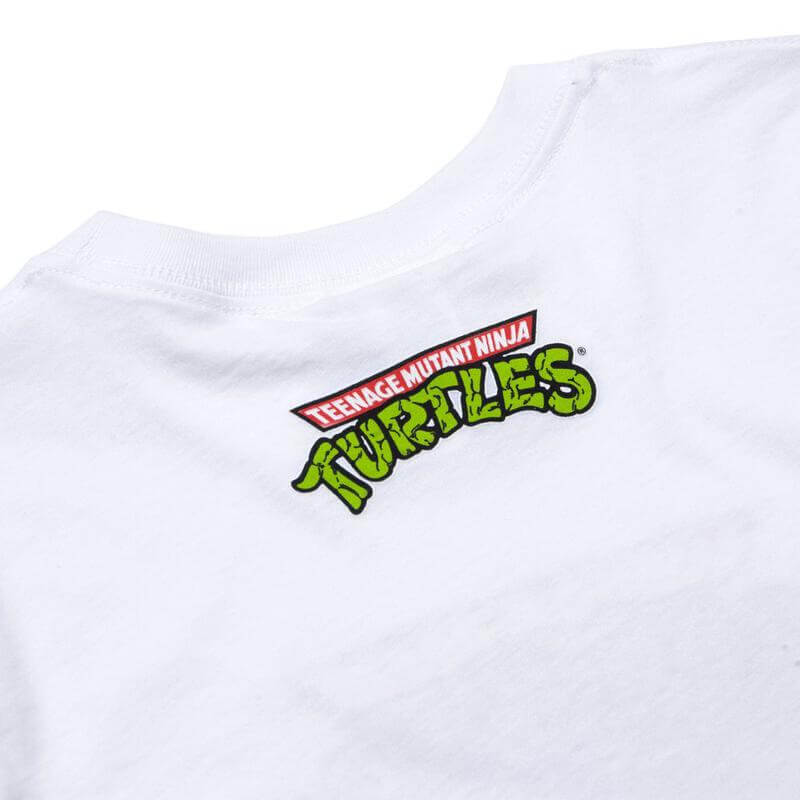 ​Albino and Preto (Adult) Albino and Preto (Kids)​
​Albino and Preto TMNT Mark Tee (Adult Black) Albino and Preto TMNT Mark Tee (Adult White) Albino and Preto TMNT Mark Tee (Kids Black) Albino and Preto TMNT Mark Tee (Kids White)​
​Albino and Preto TMNT Grapplers Tee (Adult Black) Albino and Preto TMNT Grapplers Tee (Adult White) Albino and Preto TMNT Grapplers Tee (Kids Black) Albino and Preto TMNT Grapplers Tee (Kids White)​
​Albino and Preto TMNT Club Tee (Adult Black) Albino and Preto TMNT Club Tee (Adult White) Albino and Preto TMNT Club Tee (Kids Black) Albino and Preto TMNT Club Tee (Kids White)​