Top: Lightweight Gold Weave Pants: Twill Cotton Color: White
The brand started out in my garage in 2000, taking a heavy influence from surf, skate and Jiu-Jitsu. At the outset, we had no intention of making gis. However, in 2005/2006, we were given the opportunity to do so and made a small batch of about 50 kimonos. Batch #1 was a lightweight gold-weave kimono with twill cotton pants – very basic and simplistic with only a few logo hits on it.
This is a super strong Gi made of 100% cotton. The Jacket is taylored fit for all jiu-jitsu lovers and also comes with a thick lapel. The pants are 10 ounce cotton drill fabric making it them ideal for both training and competition. There are consistant reinforcements through out the jacket and pants to keep the kimono strong and to prevent ripping of any sort. This kimono is also lightweight and very durable. This summer weave is alot lighter and just as strong as other gold weave's making it perfect for all climates.
Sizing Chart in U.S. Measurements
A1 = 5'3'' - 5'8''ft and 110 - 140lbs
A2 = 5'7'' - 6'0''ft and 141 - 176lbs
A3 = 5'10'' - 6'3''ft and 176 - 209lbs
A4 = 6'2'' - 6'5''ft and 200 - 250lbs
A5 = 6'5'' - 6'9''ft and 251 - 280lbs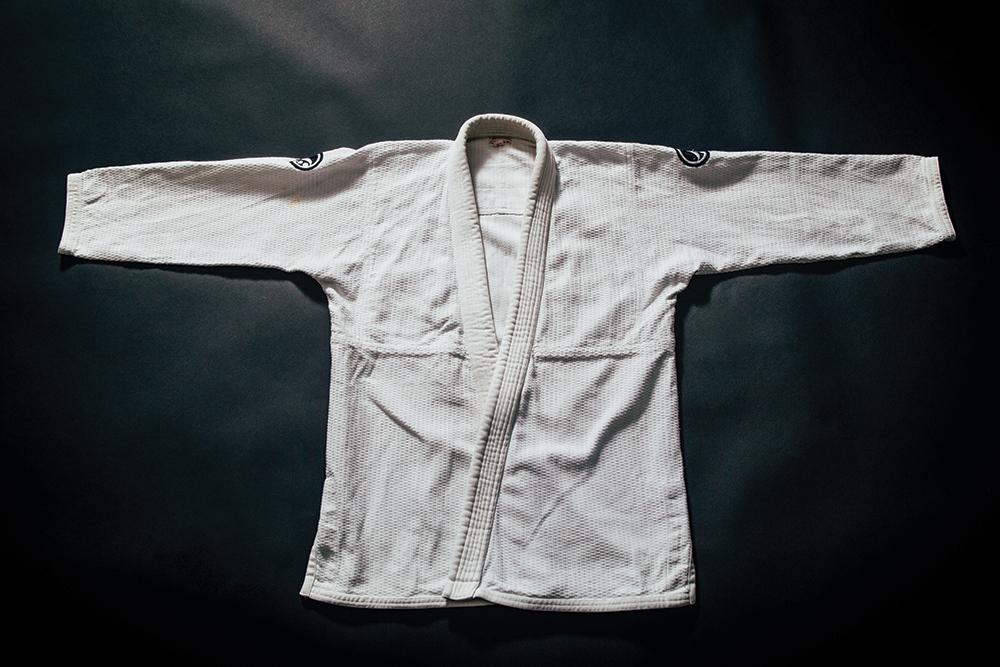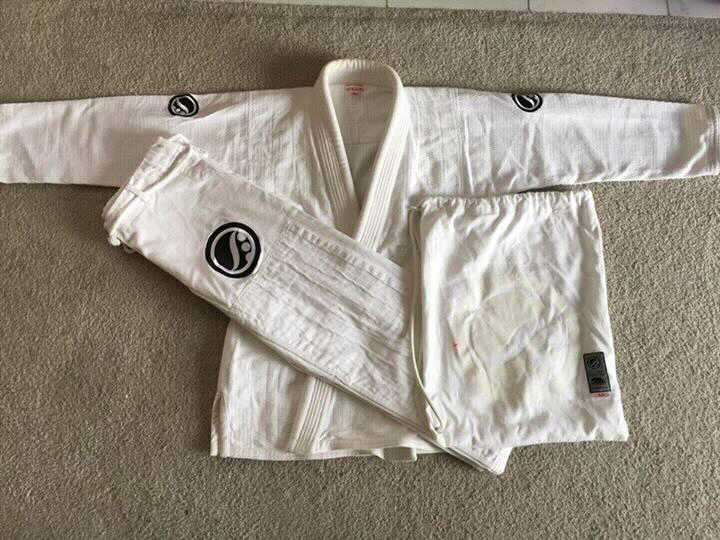 Shoyoroll Batch #1 (With Batch #9: Yin Bag)