Pleasures: May 7, 2021 at 10:00 AM PDT Japan: May 9, 2021 at 9:00 AM JST Europe: May 9, 2021 at 10:00 AM GMT U.S.: May 11, 2021 at 10:00 AM PDT
Top: 450G pearl weave Pants: 10oz cotton Color: Black with white accents
A00F, A0, A0H, A0F, A1, A1F, A1L, A2, A2F, A2L, A2H, A3, A3L, A3H, A4, A5
There was no Albino and Preto Reserve pre-sale window.
In addition to the usual releases on the Albino and Preto US, Europe, and Japan online stores, the A&P x Pleasures collection was also sold on www.pleasuresnow.com, though the training gi was only offered in sizes A0, A1, A2, A3, and A4, and the wearable gi was sold separately as a top and pants, not as a set. The Albino and Preto stores sold the wearable gi as a set only.
Pleasures: $230 Japan: ¥29,700 ($271) Europe: £190 ($268) U.S.: $230
None.
_A&P partners with unisex brand platform PLEASURES on a collaborative collection based around Jiu Jitsu. Focused on training, fighting, and recovery. This eight-piece capsule collection offers something for everyone. PLEASURES meshes their grungy, punk DIY style with Jiu Jitsu giving us pieces that evoke feelings of Power and Pain with a consistent mantra of " Sick Mind, Healthy Body".
Two kimonos will be available, one for training and the other to wear. The training Kimono comes in black with white accent stitching. The A&P Mark logo embroidered on the right sleeve, Pleasures wordmark on the left shoulder and X-Ray print lining are among the featured design elements of this kimono. The Novo pants feature imagery and text such as "Silence", "Welcome home", and "Fight me or leave me alone." The Wearable Kimono will be available in olive with blue accent stitching. A similar decor is featured on this version including the X-Ray sublimated lining in the kimono top and back patch along with front pockets on the Novo Pants.
The training rash guard and shorts both feature the X-Ray design fully sublimated in the front and back. The back of the rash guard reads "Power Pain Pleasures" while the shorts feature the Pleasures wordmark on both leg openings.
To complete this collection are a black long sleeve and short sleeve tee. The short sleeve features the X-Ray design on the front chest while the back read the message, "Power Pain Pleasures". The long sleeve shirt displays a distressed version of the PLEASURES & AP mark. The back shows the message "Sick Mind Healthy Body" with BJJ related imagery._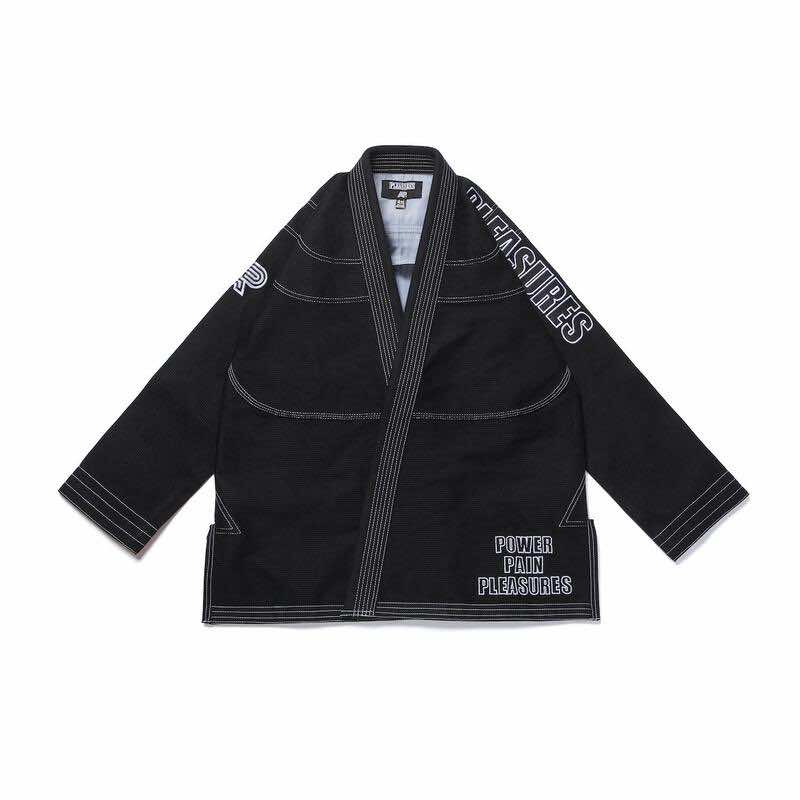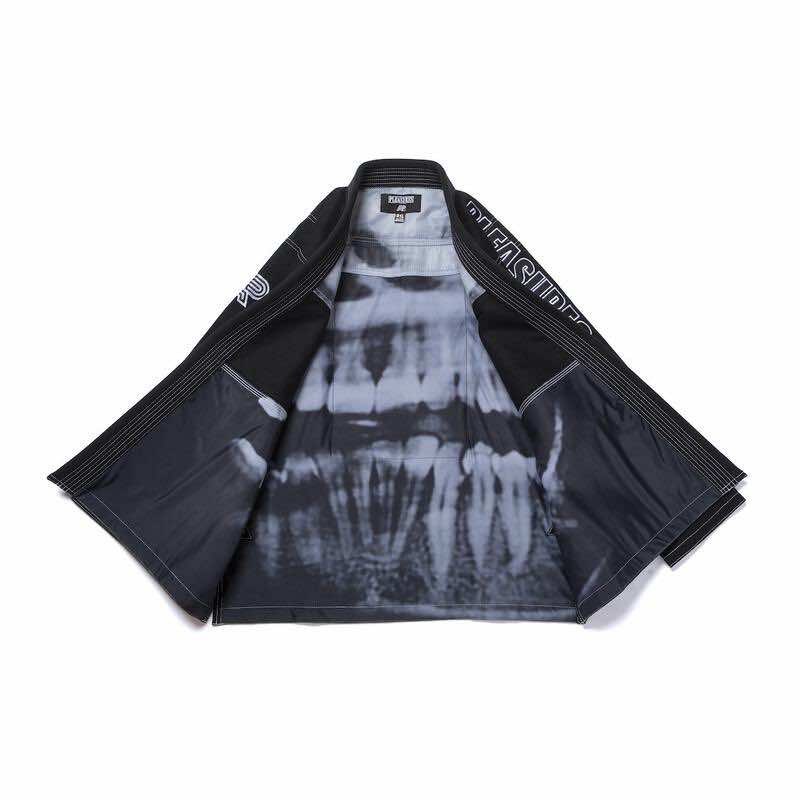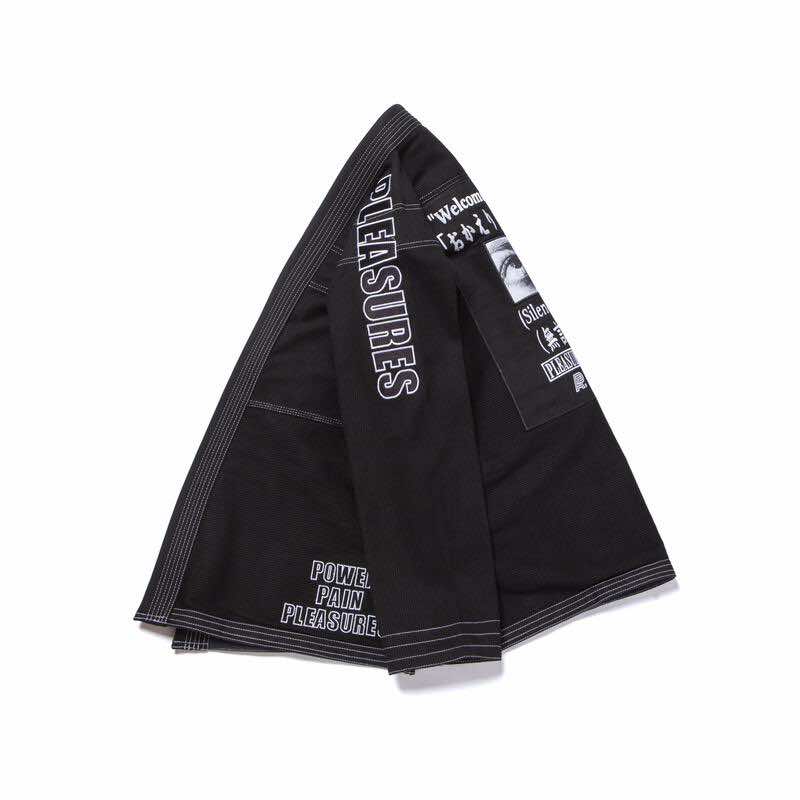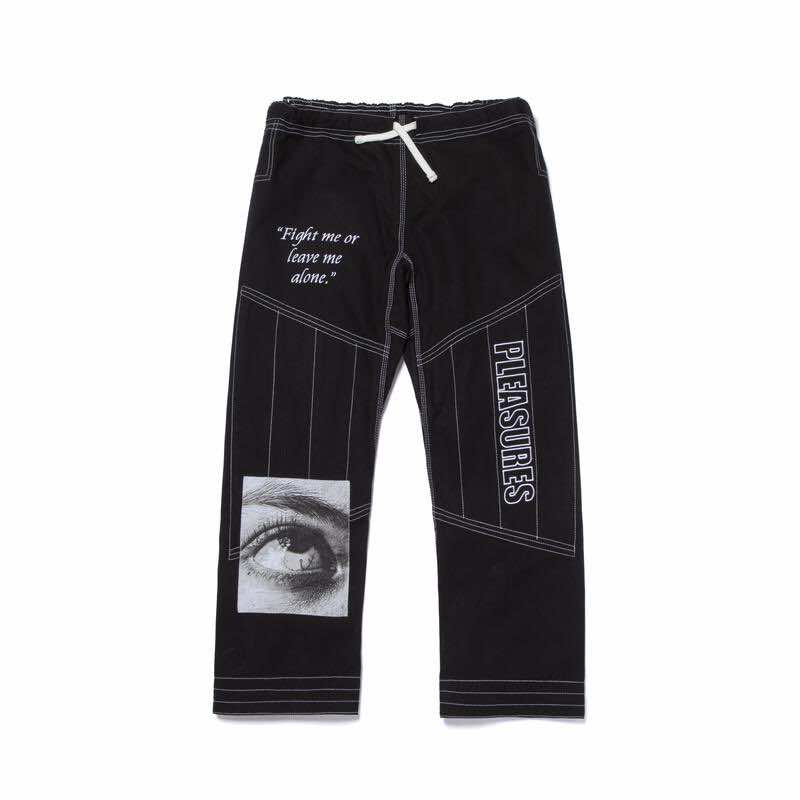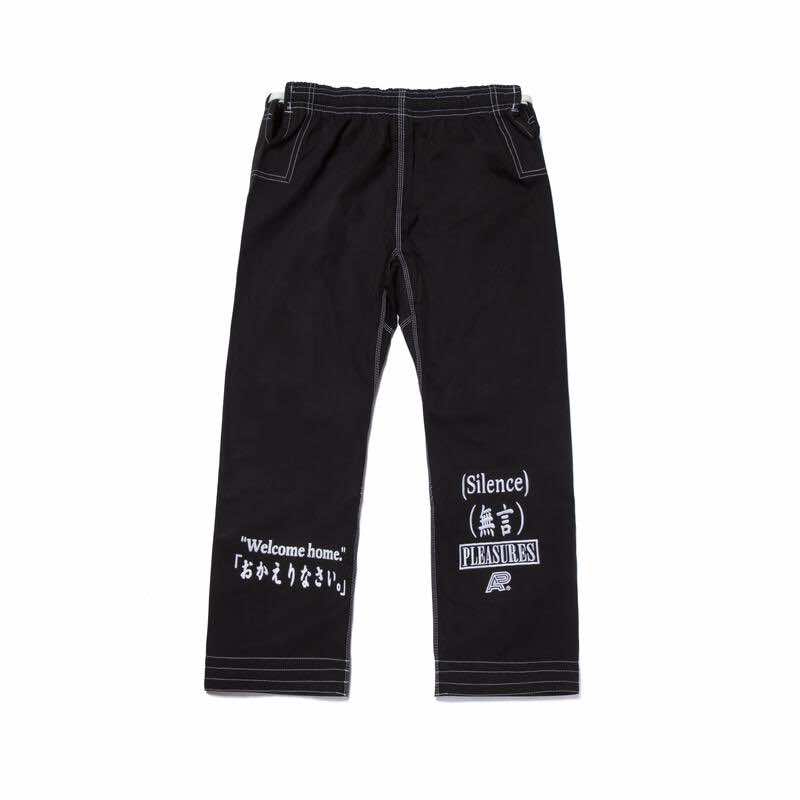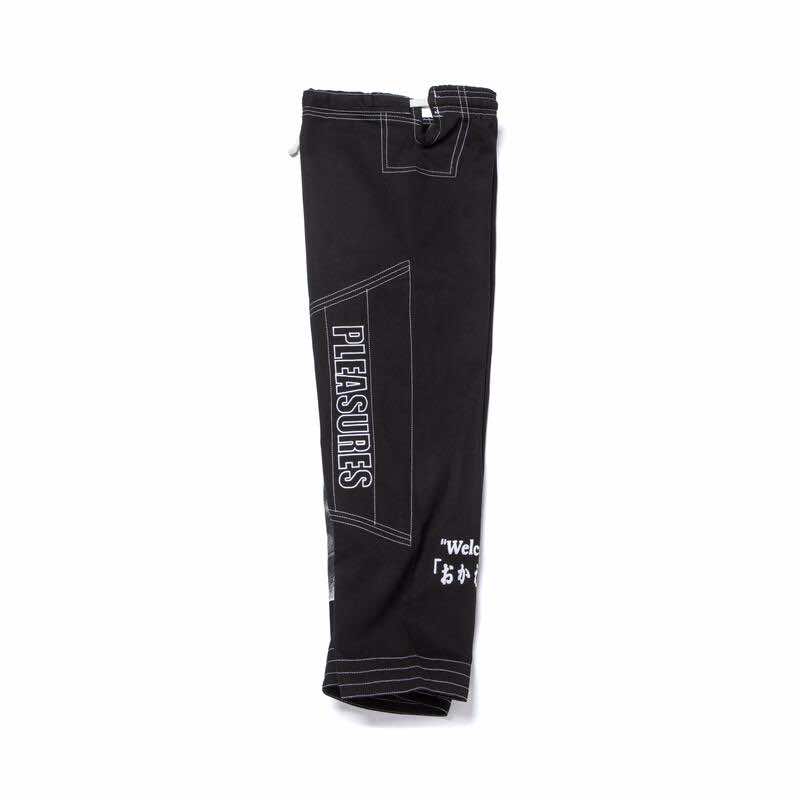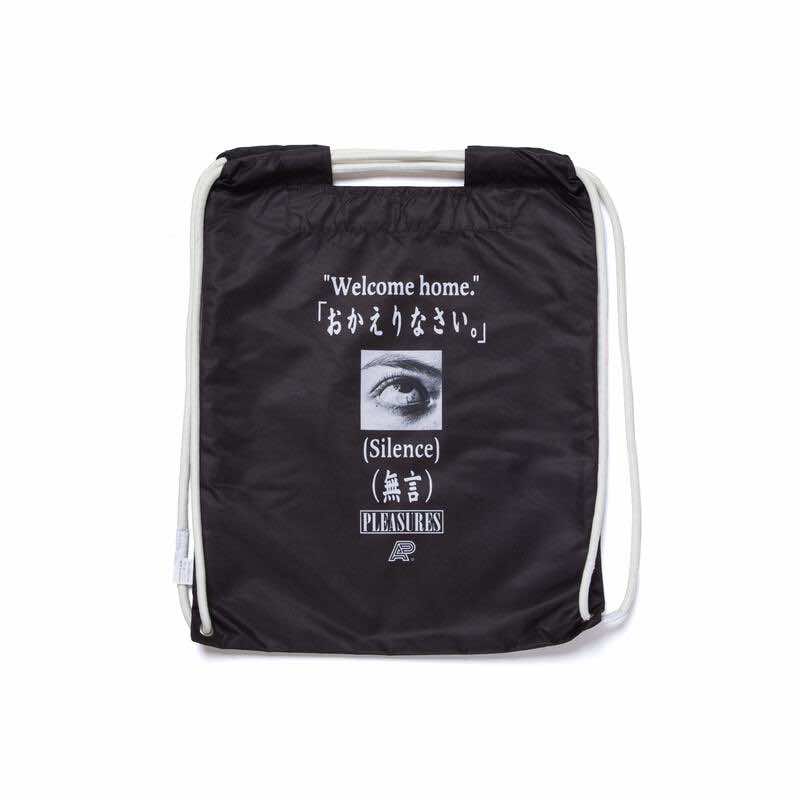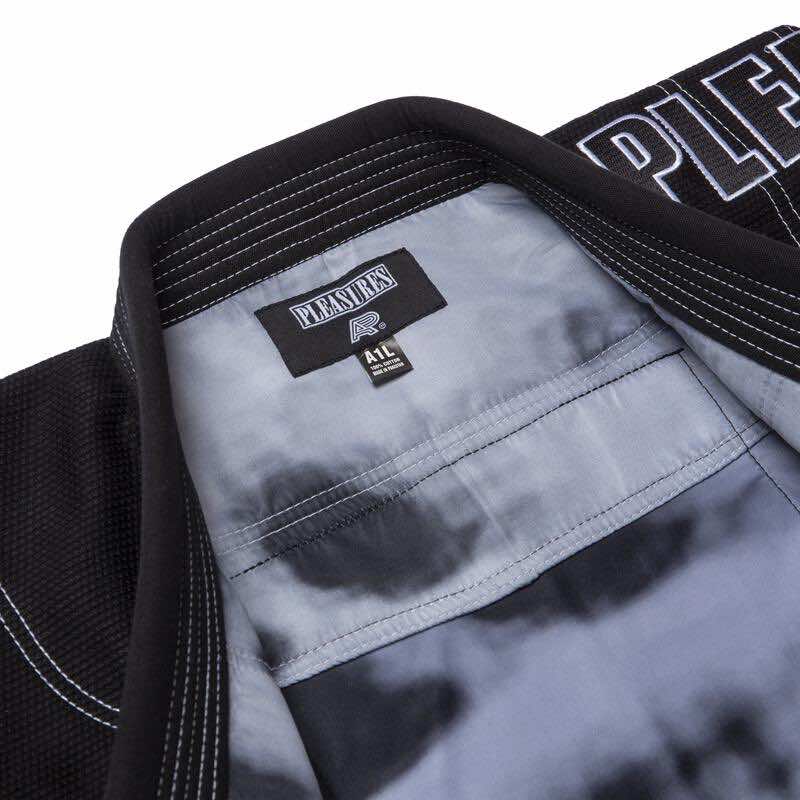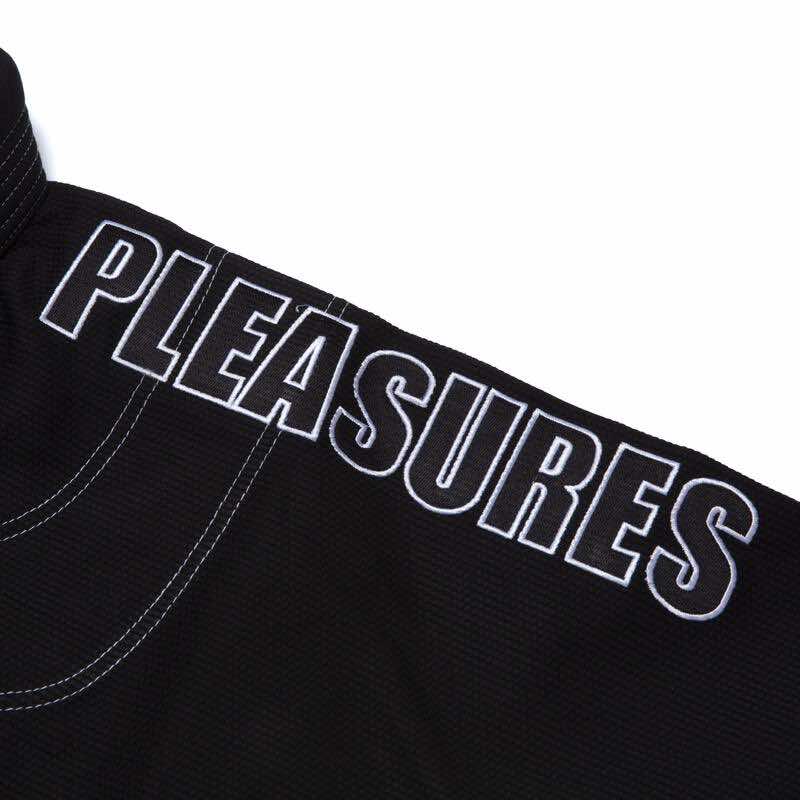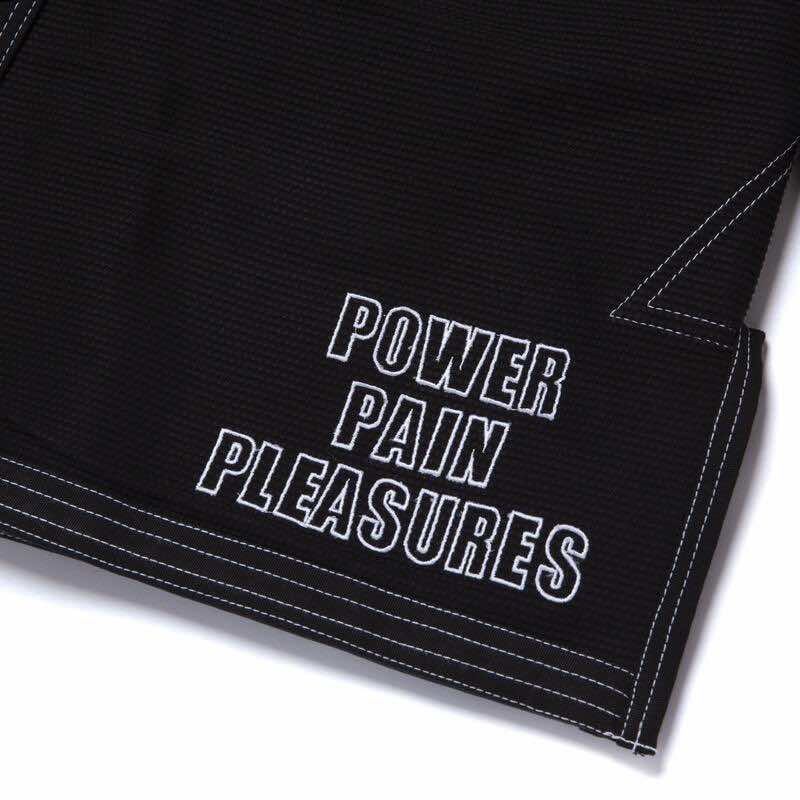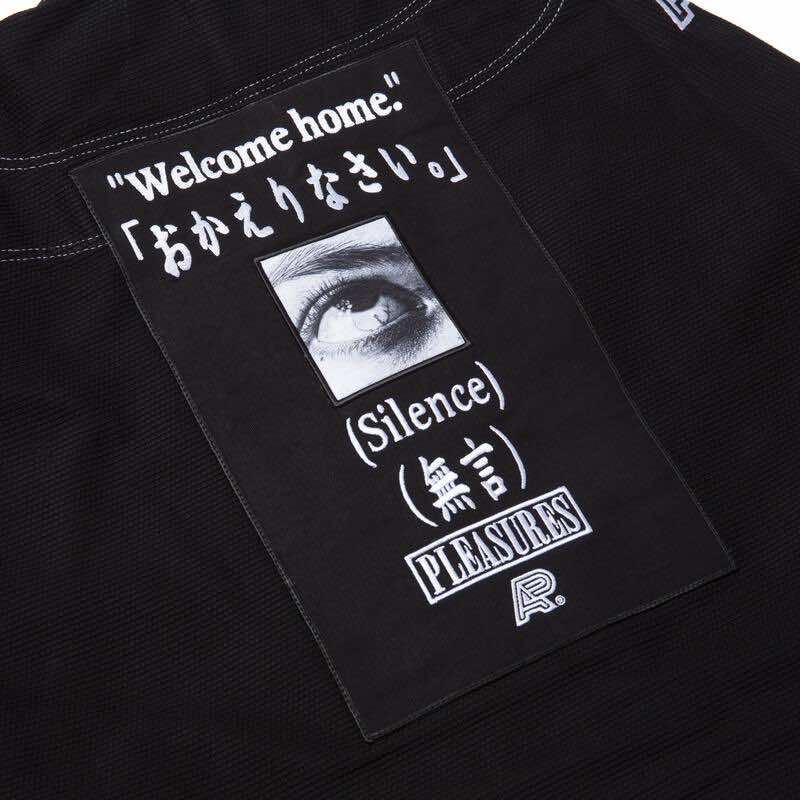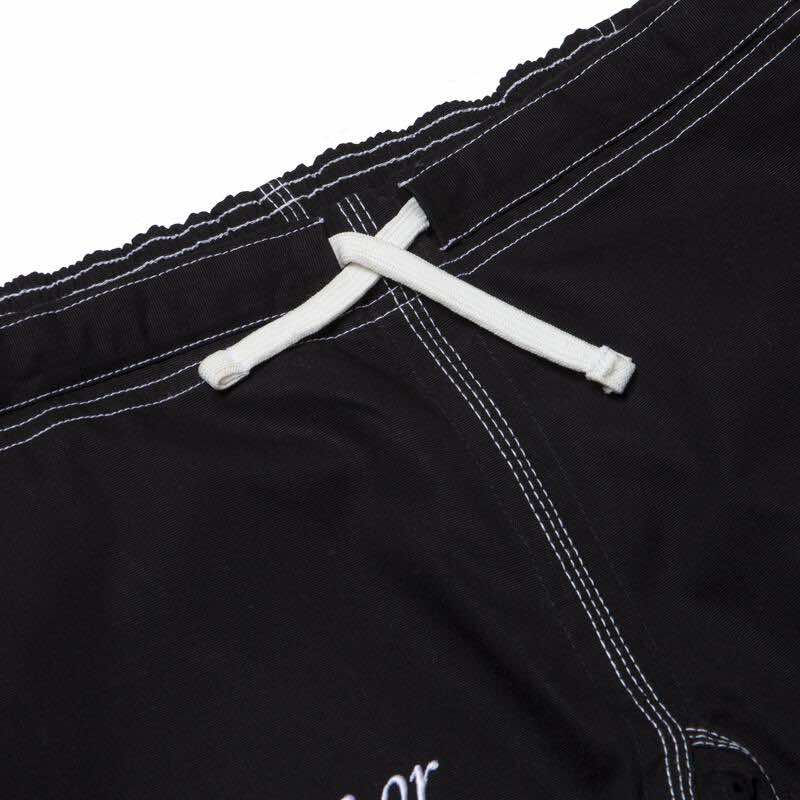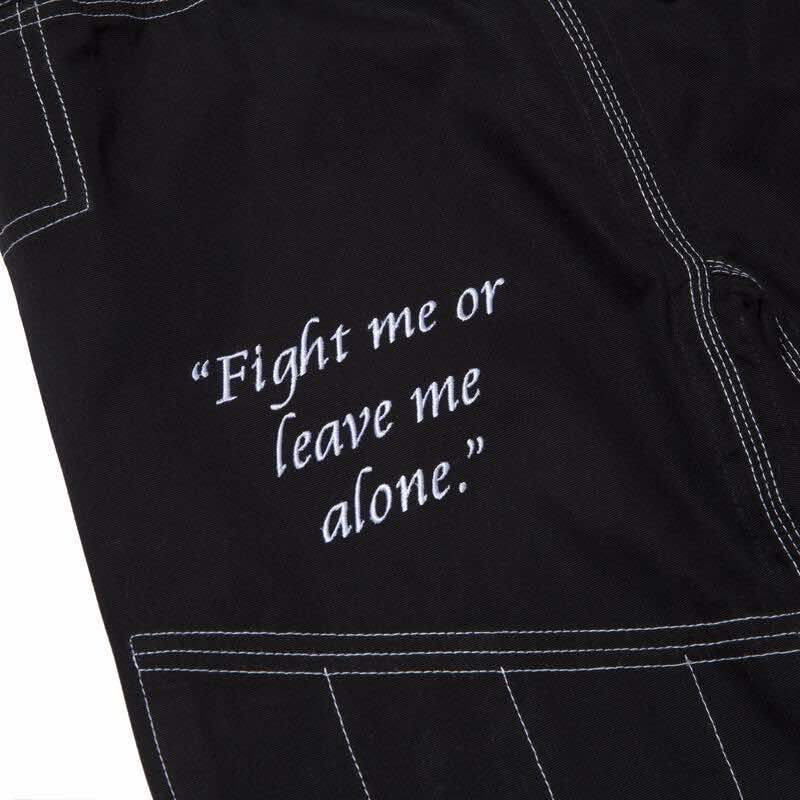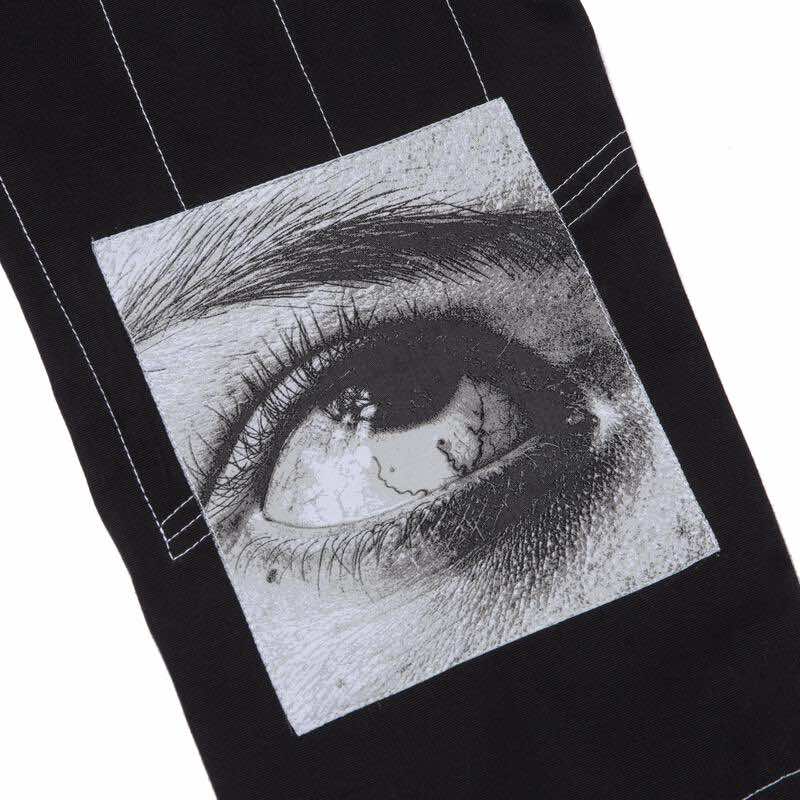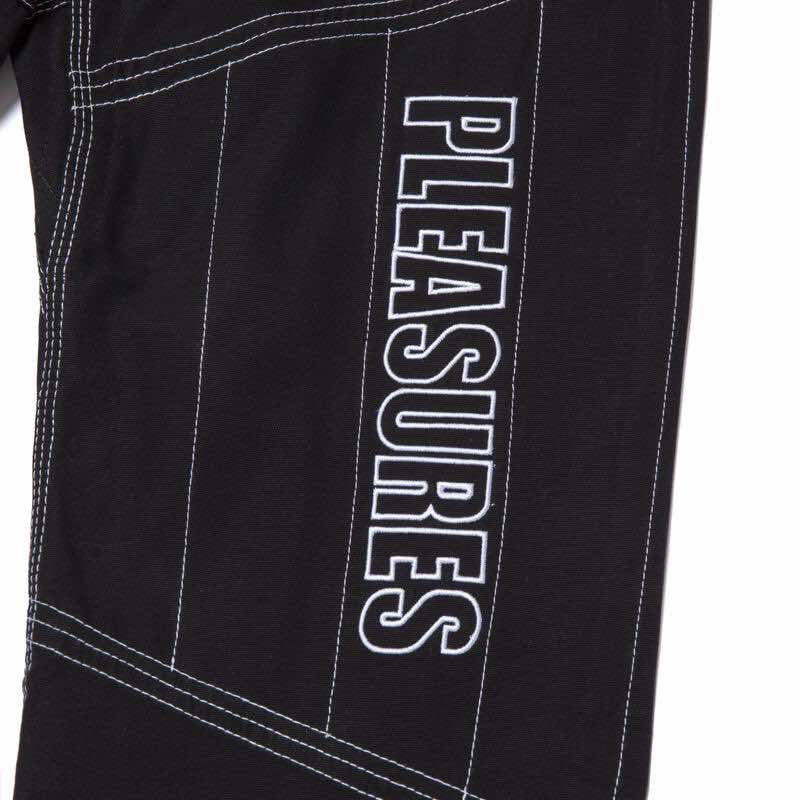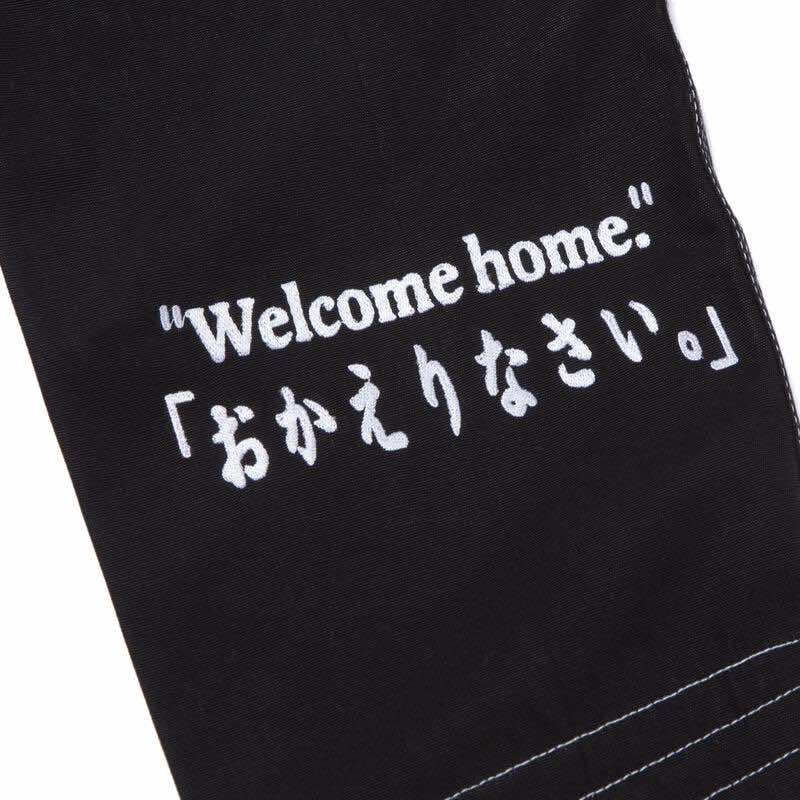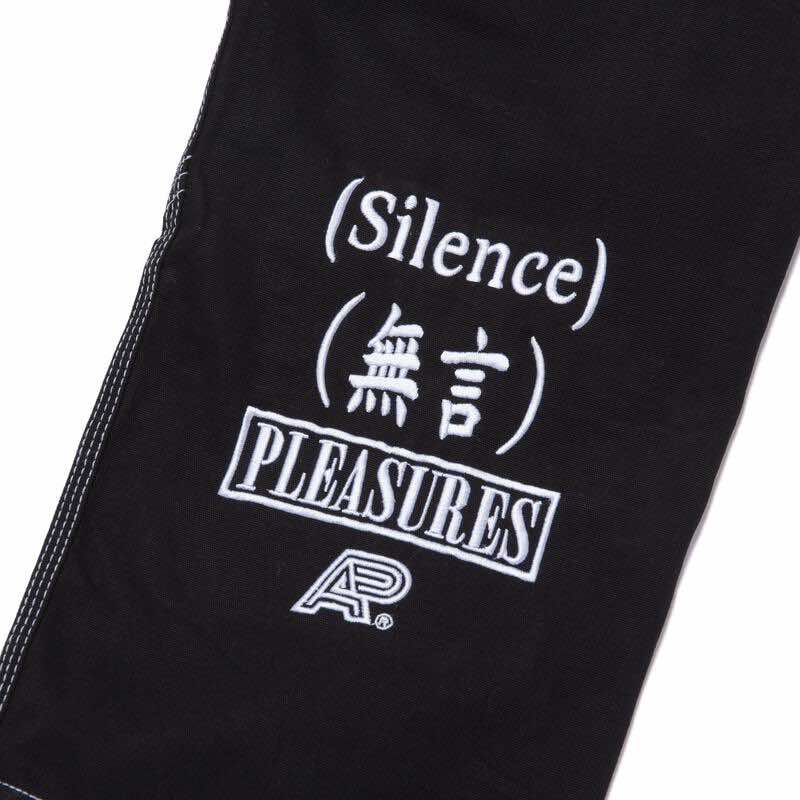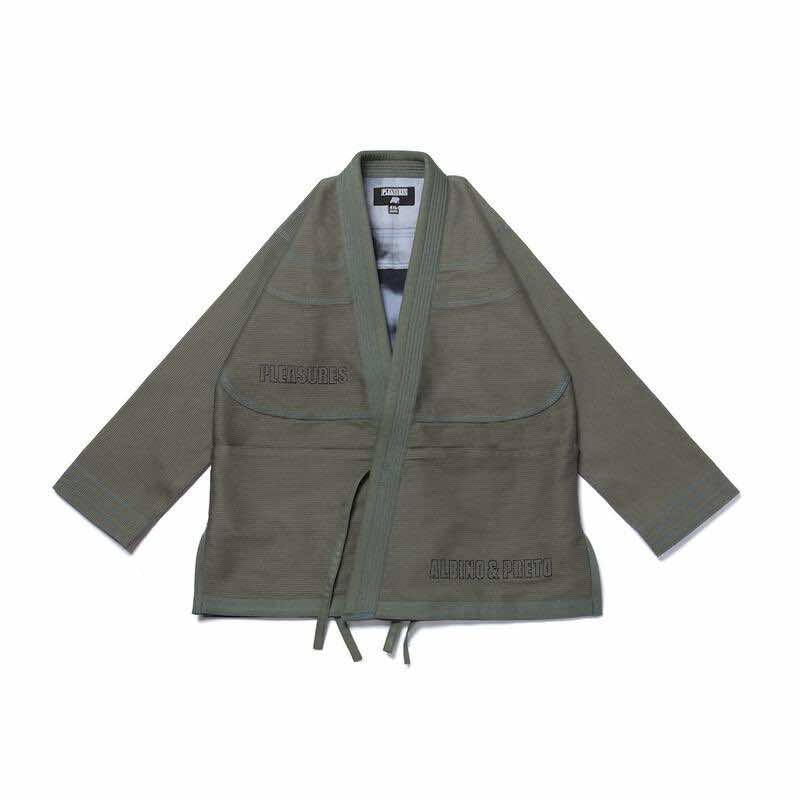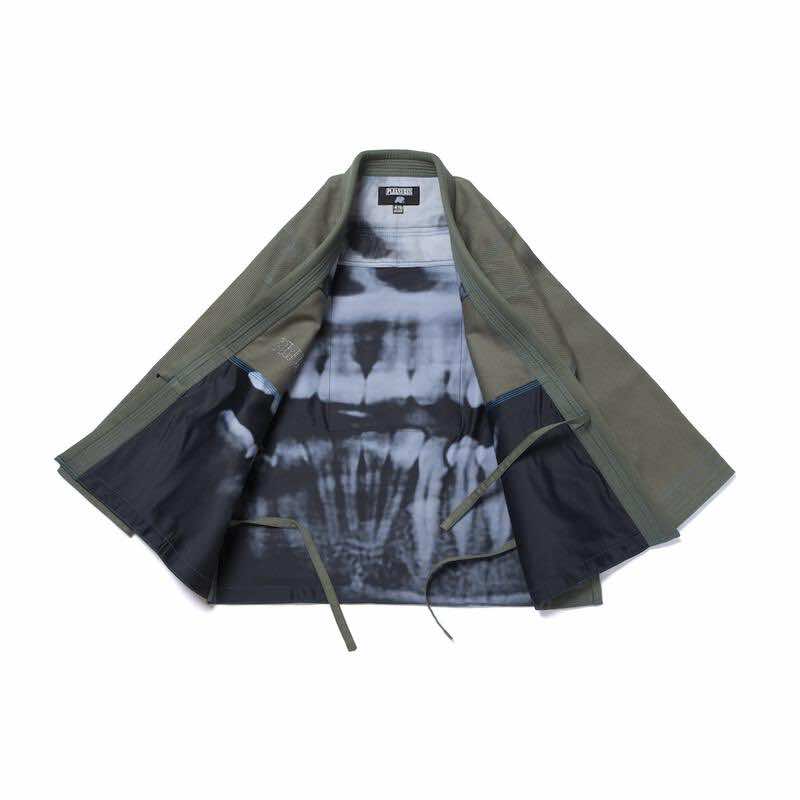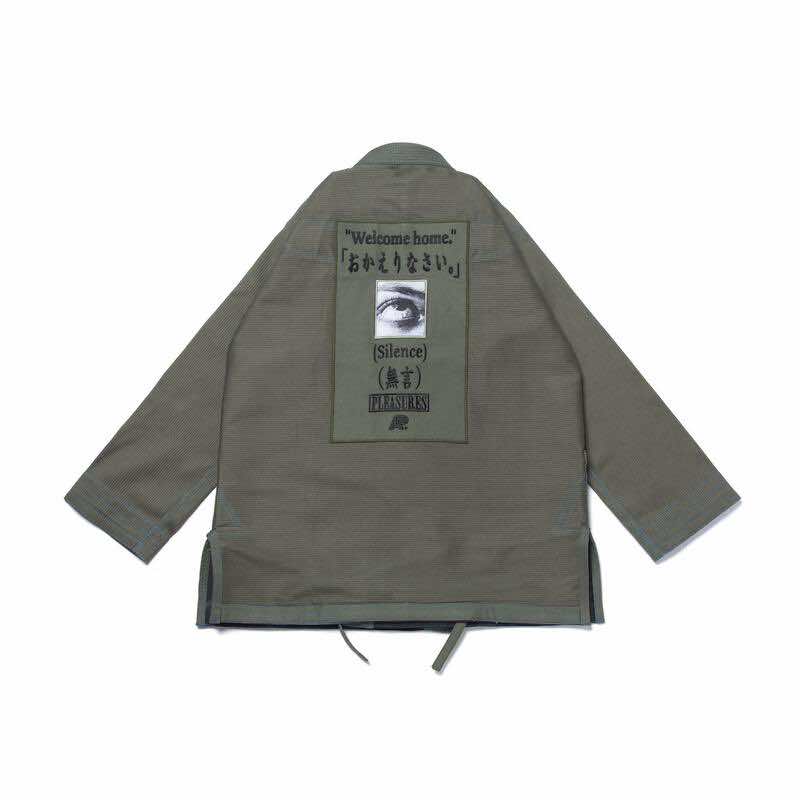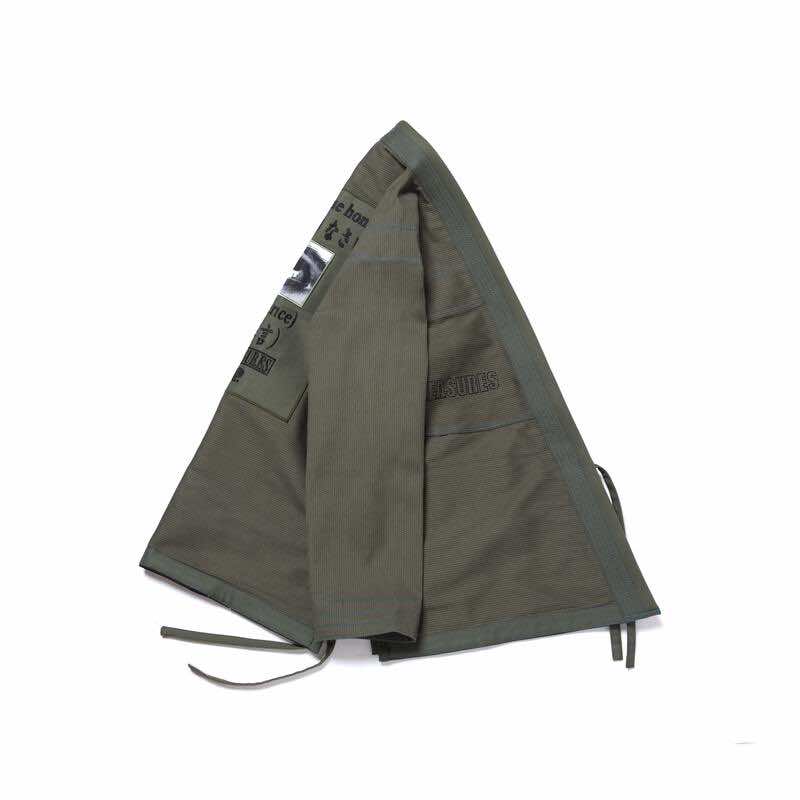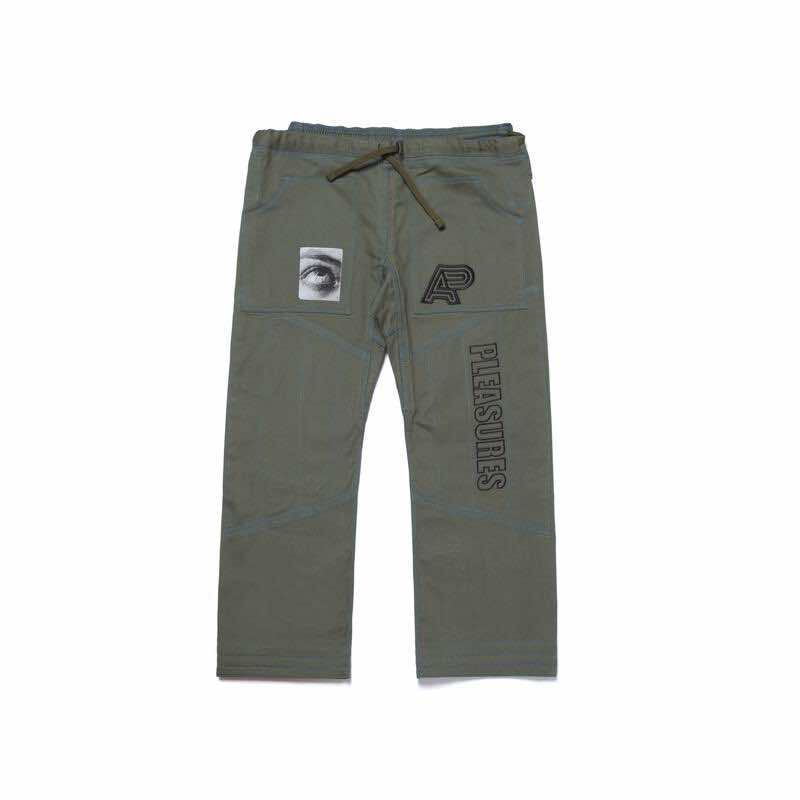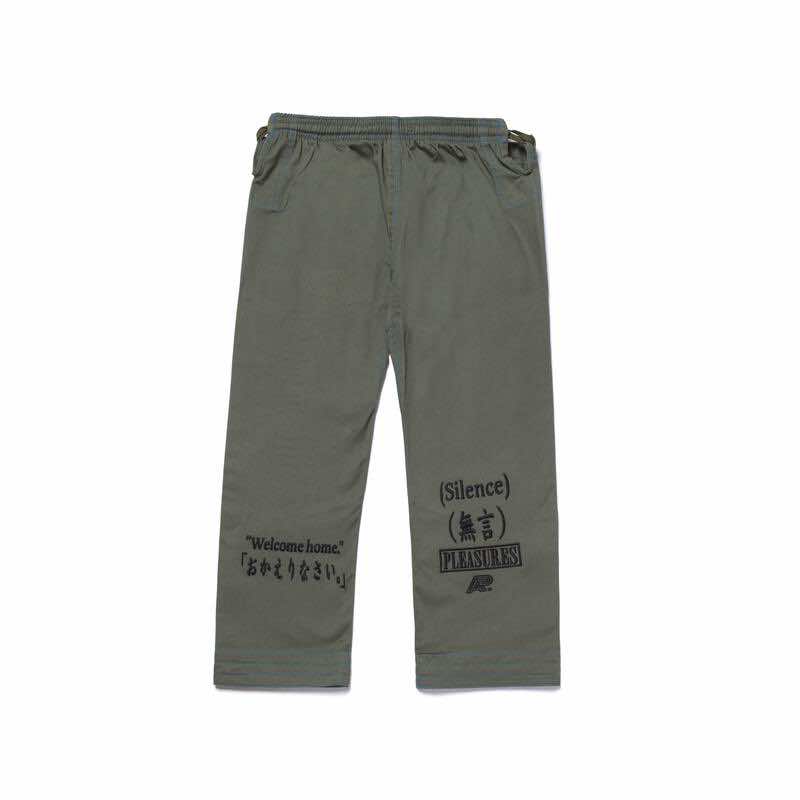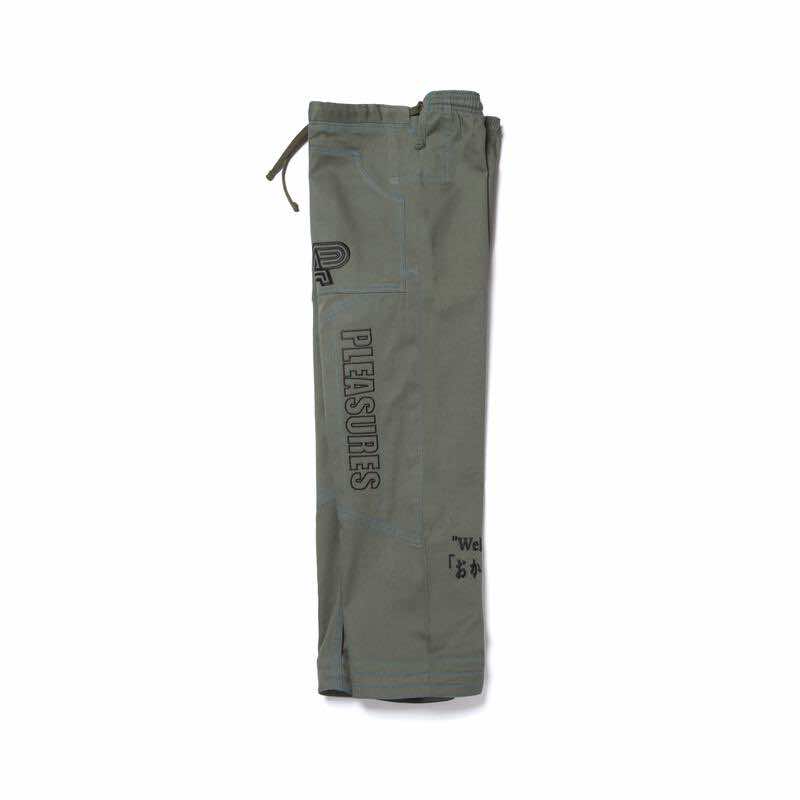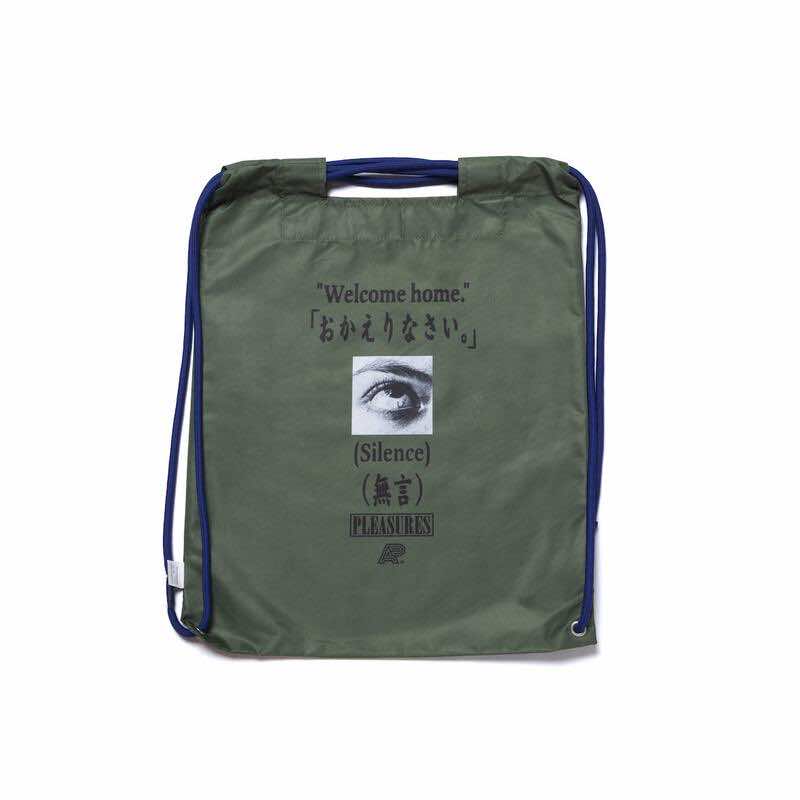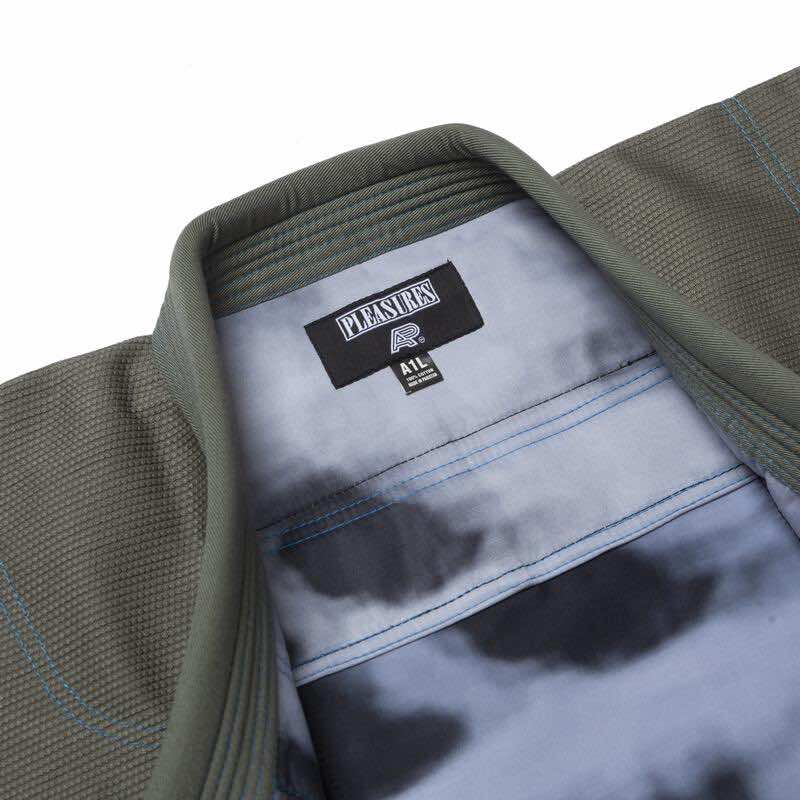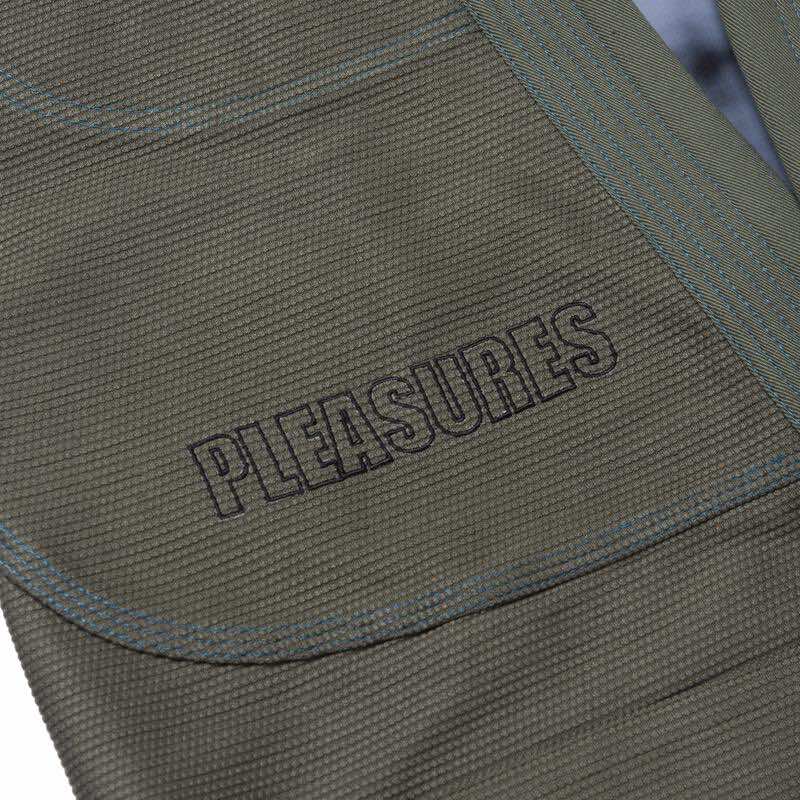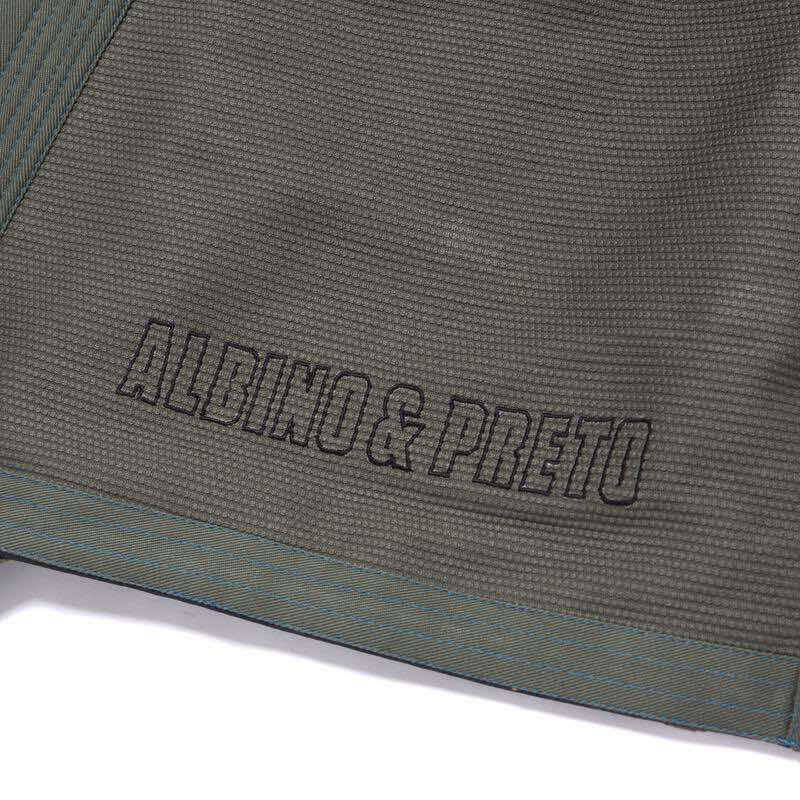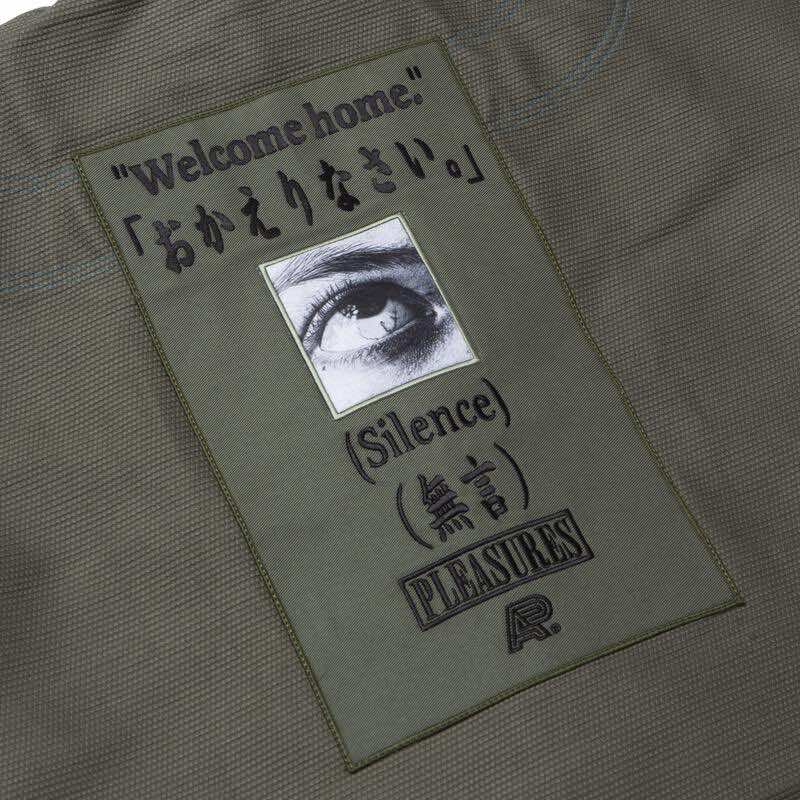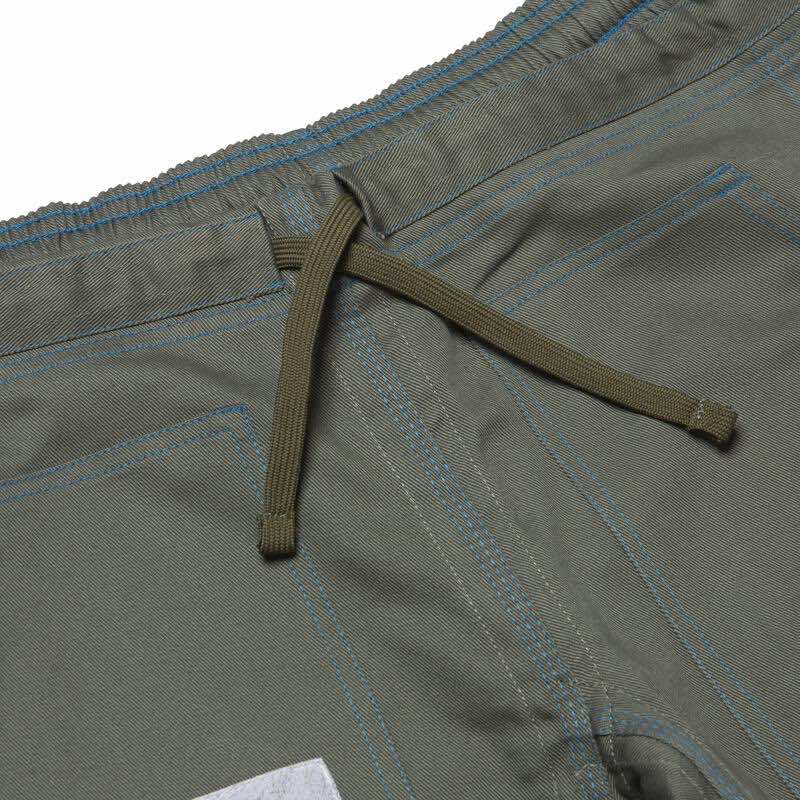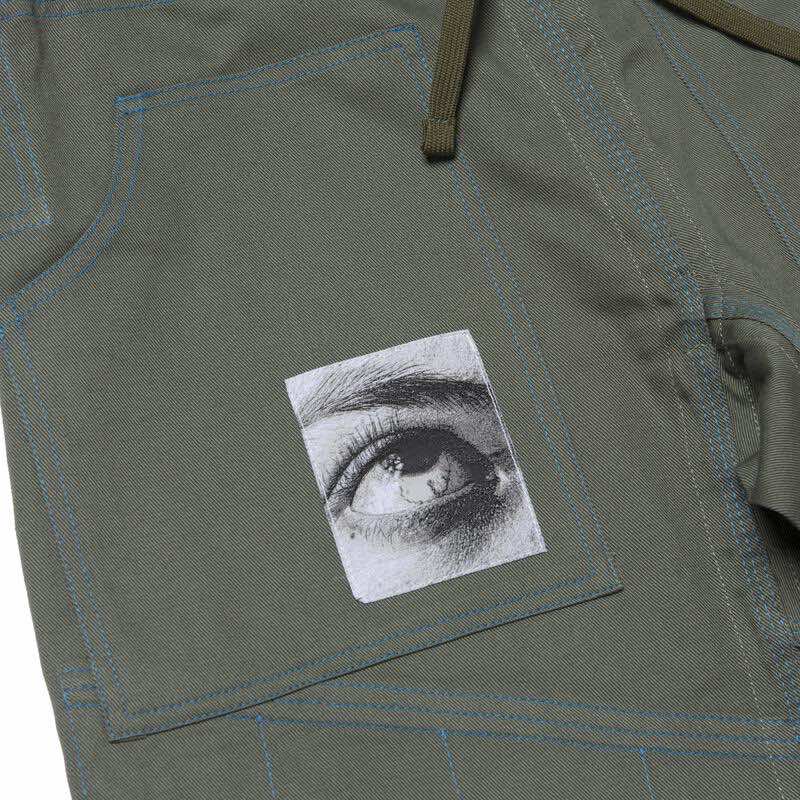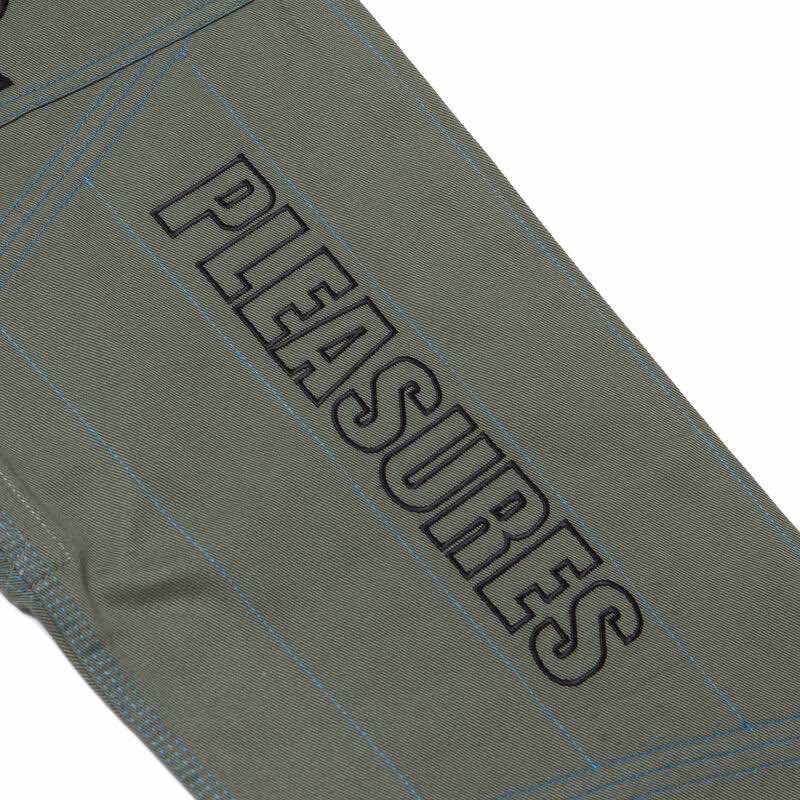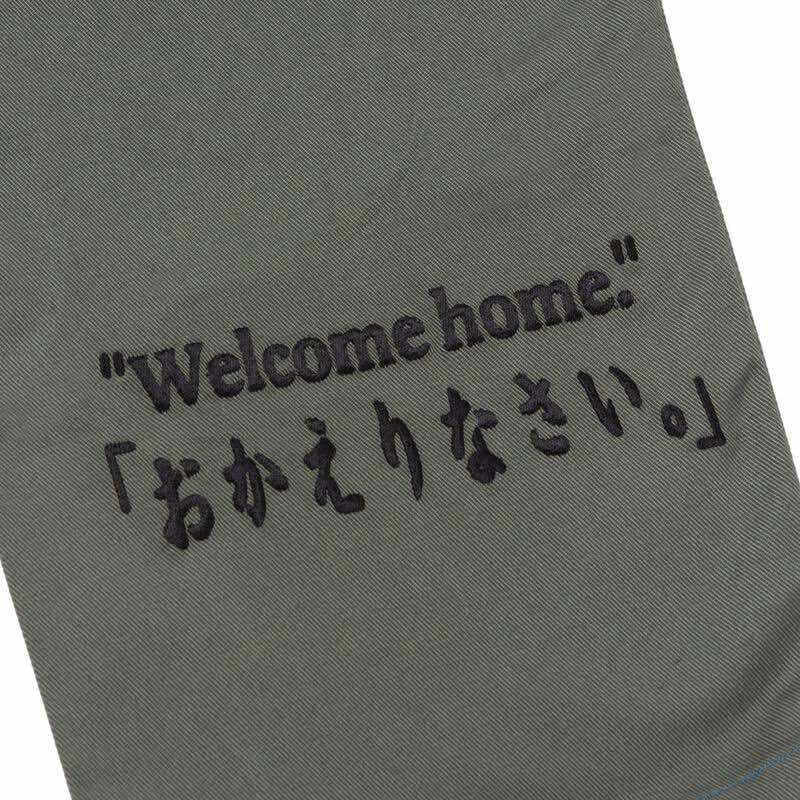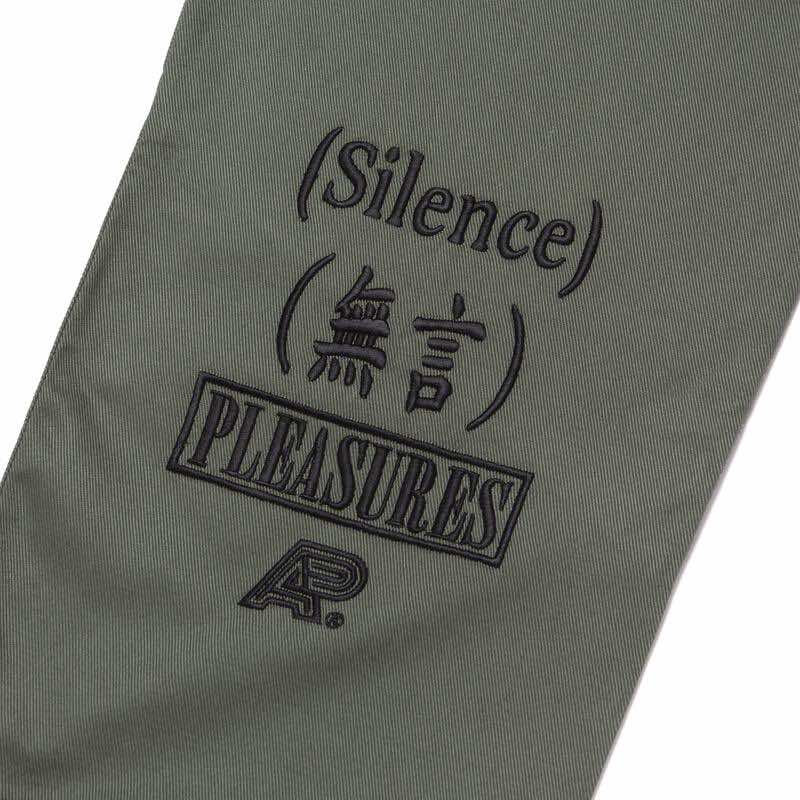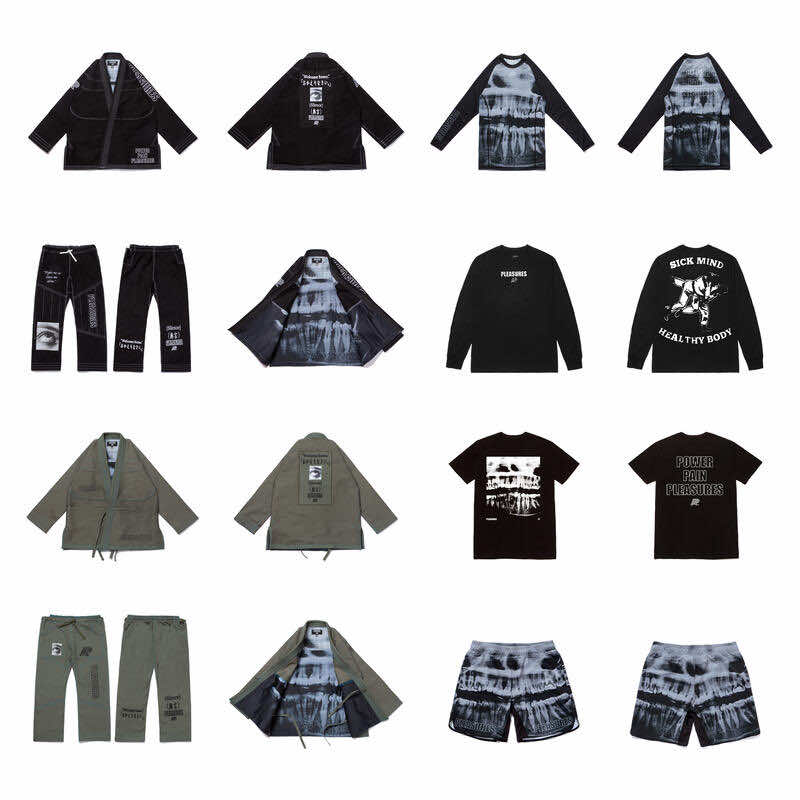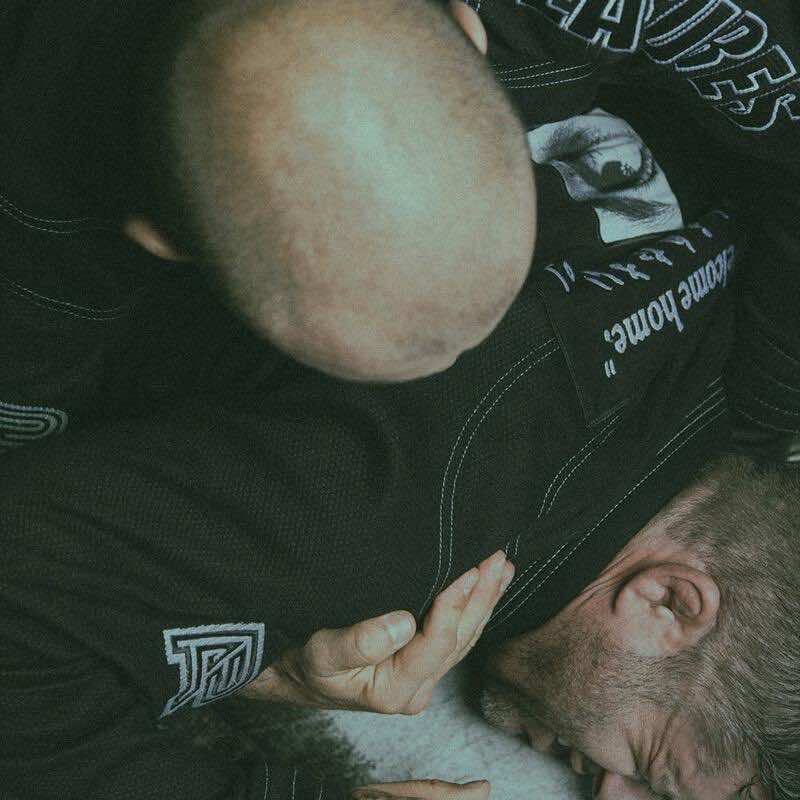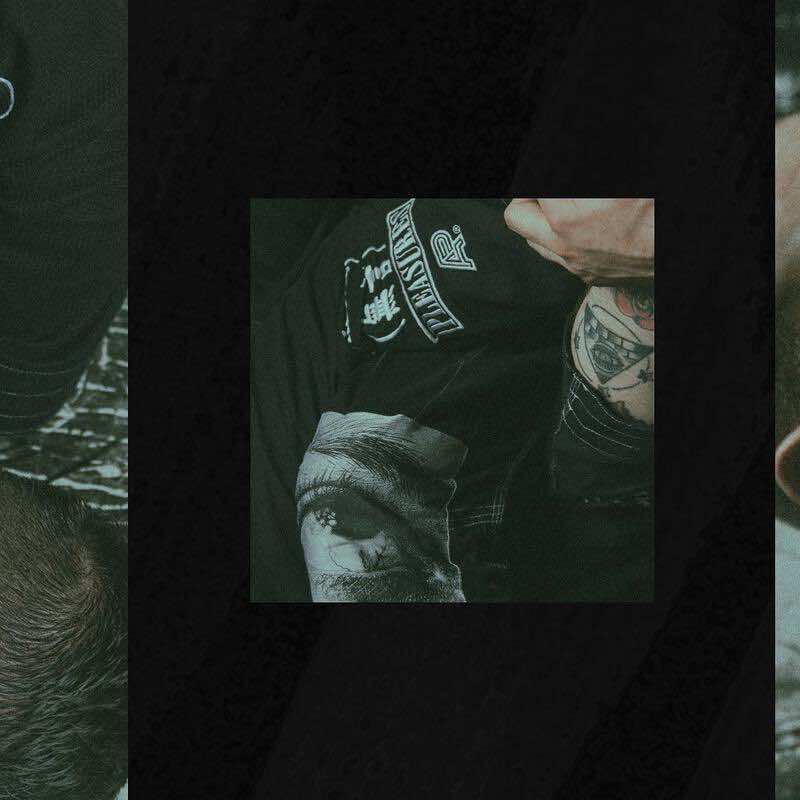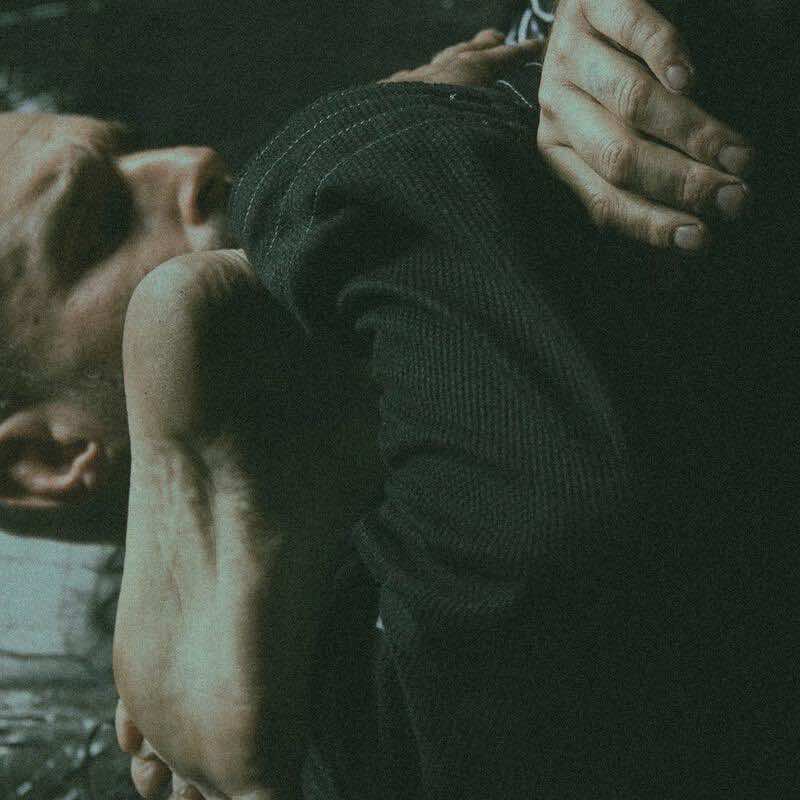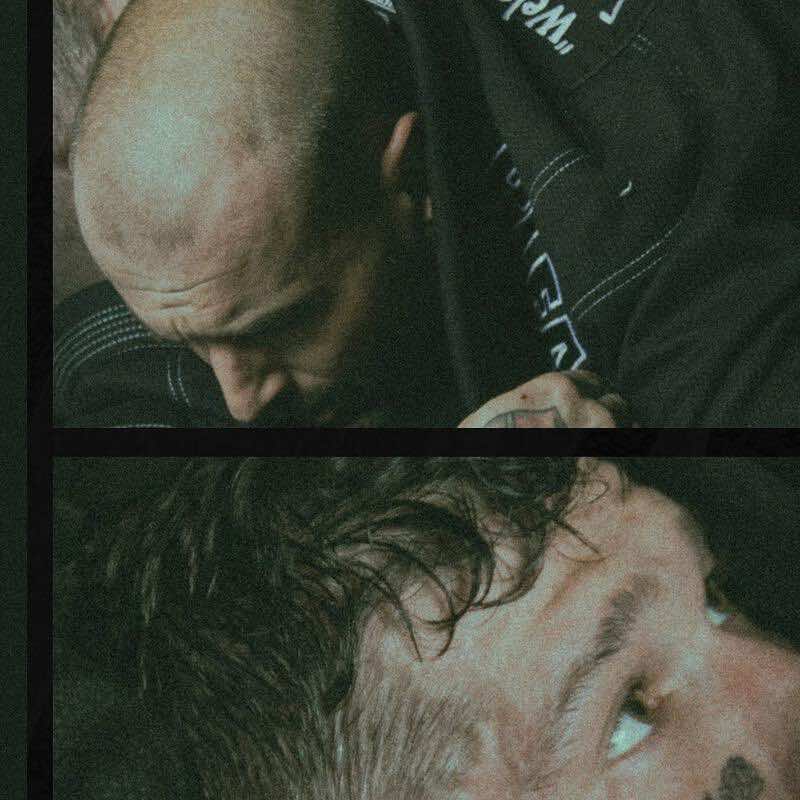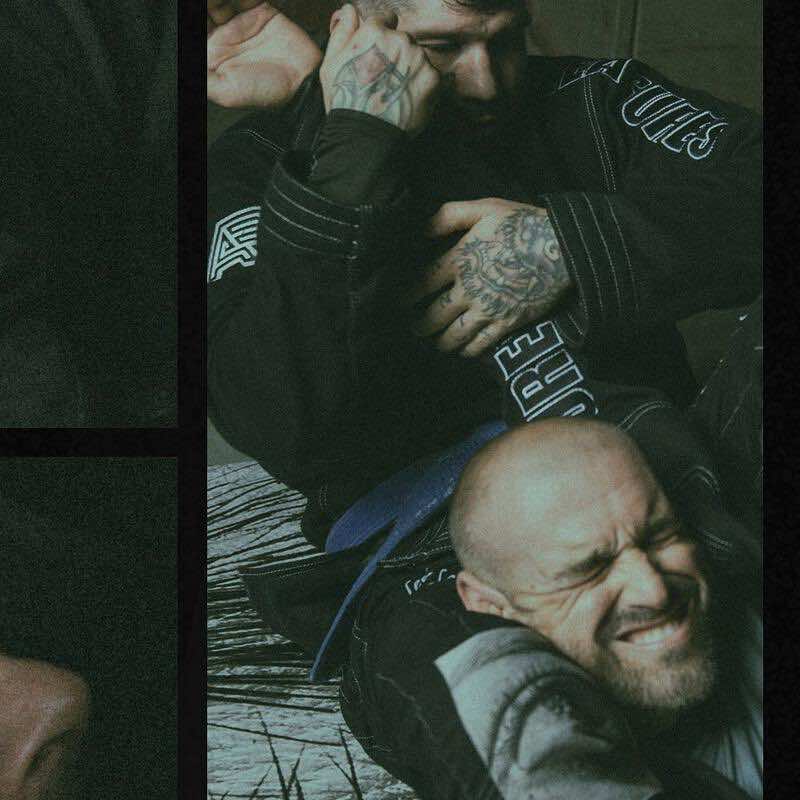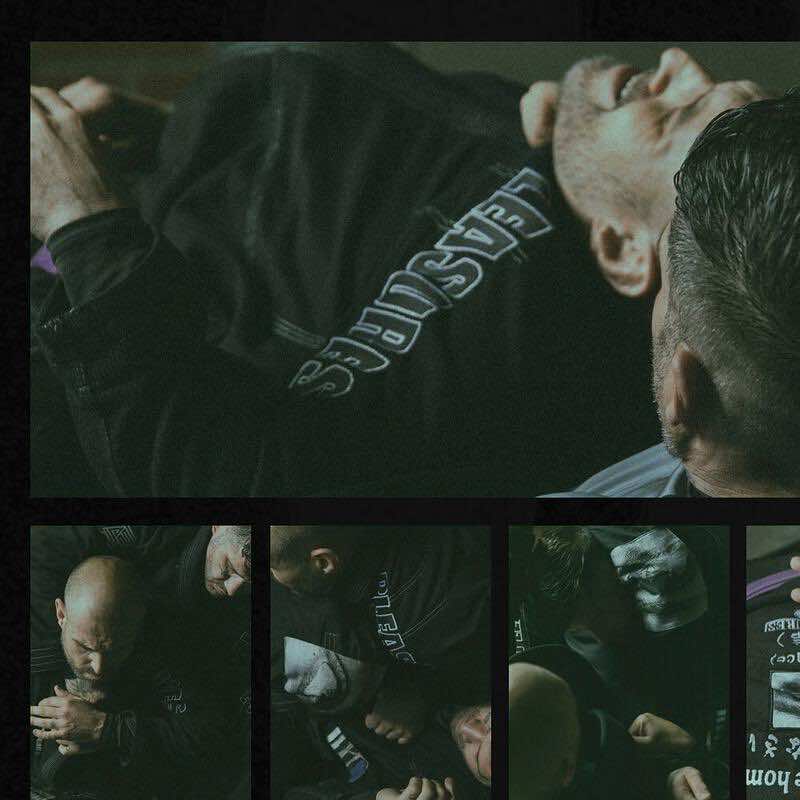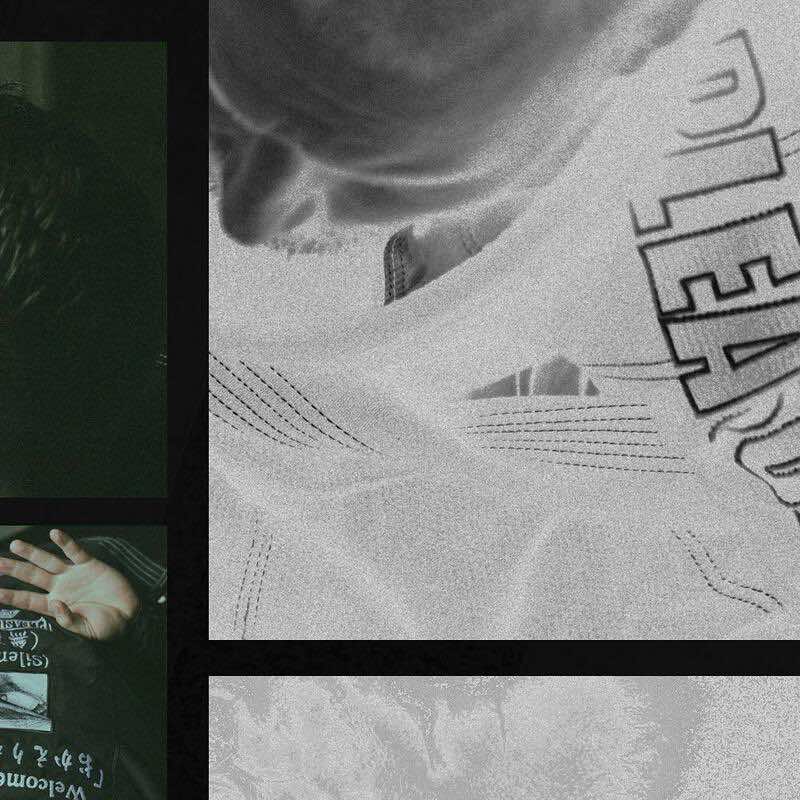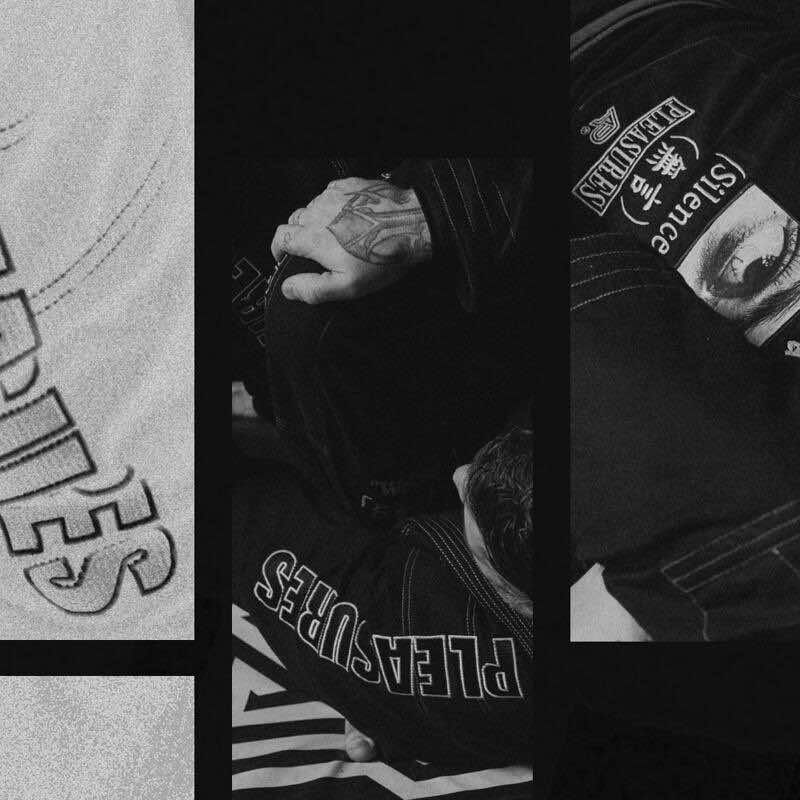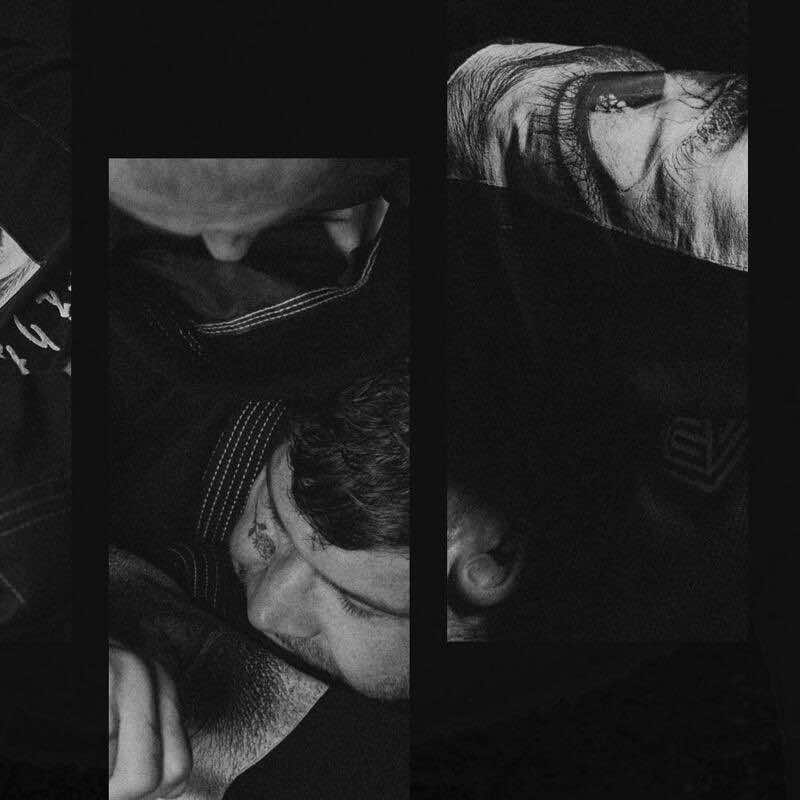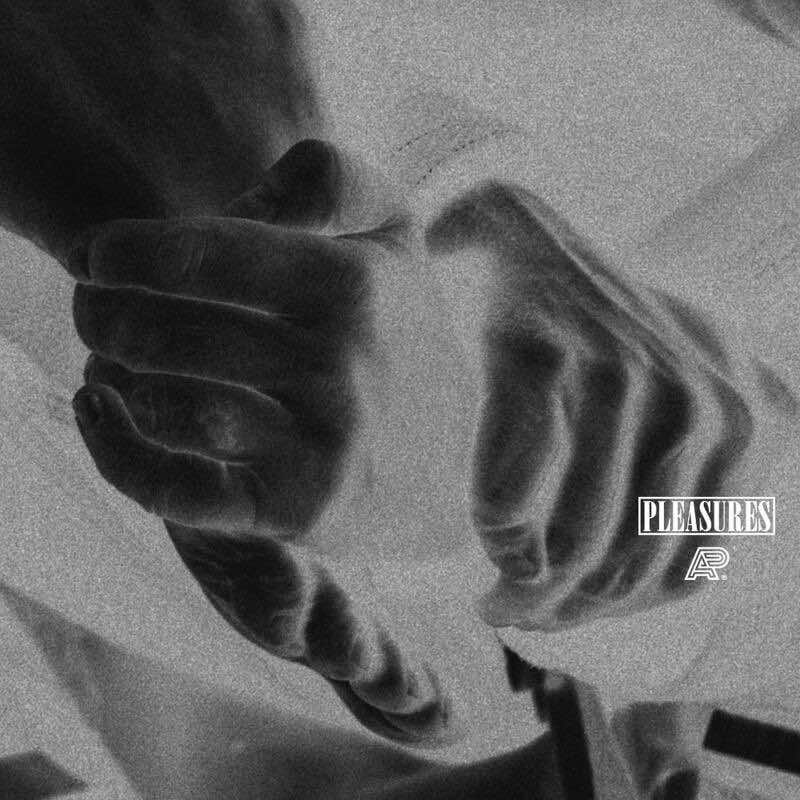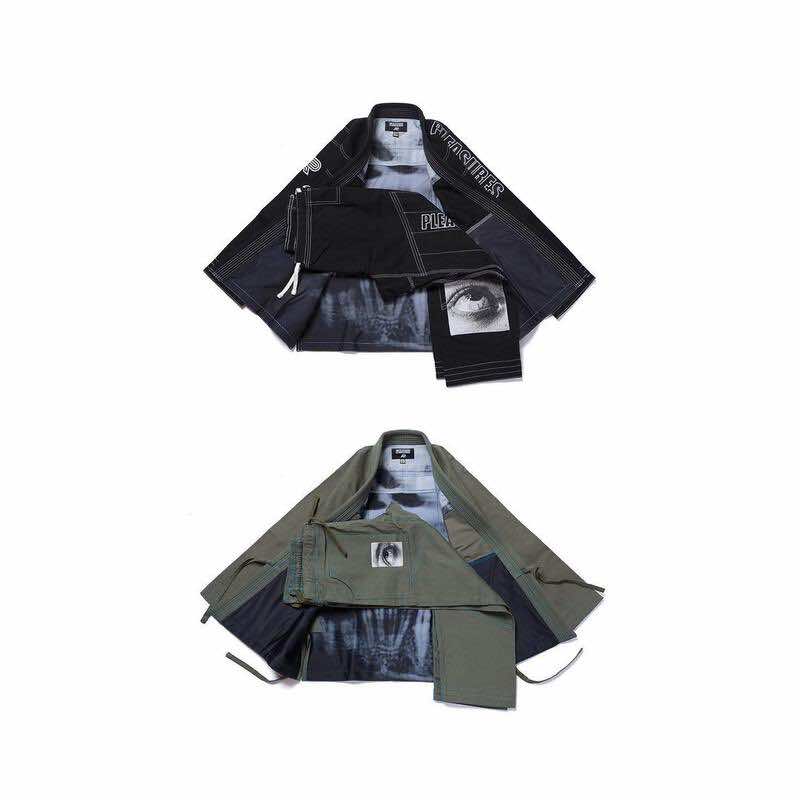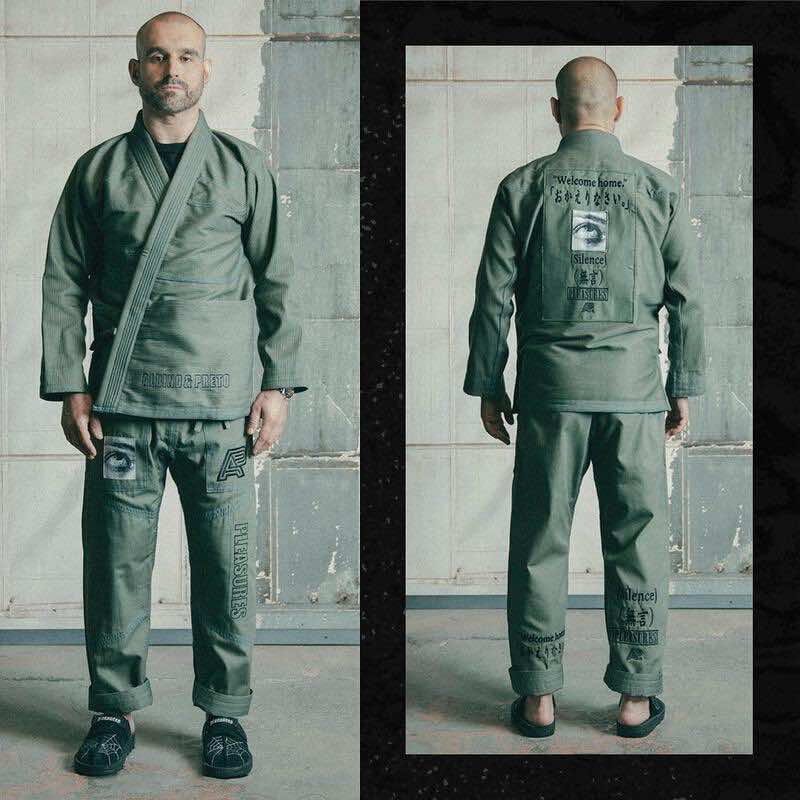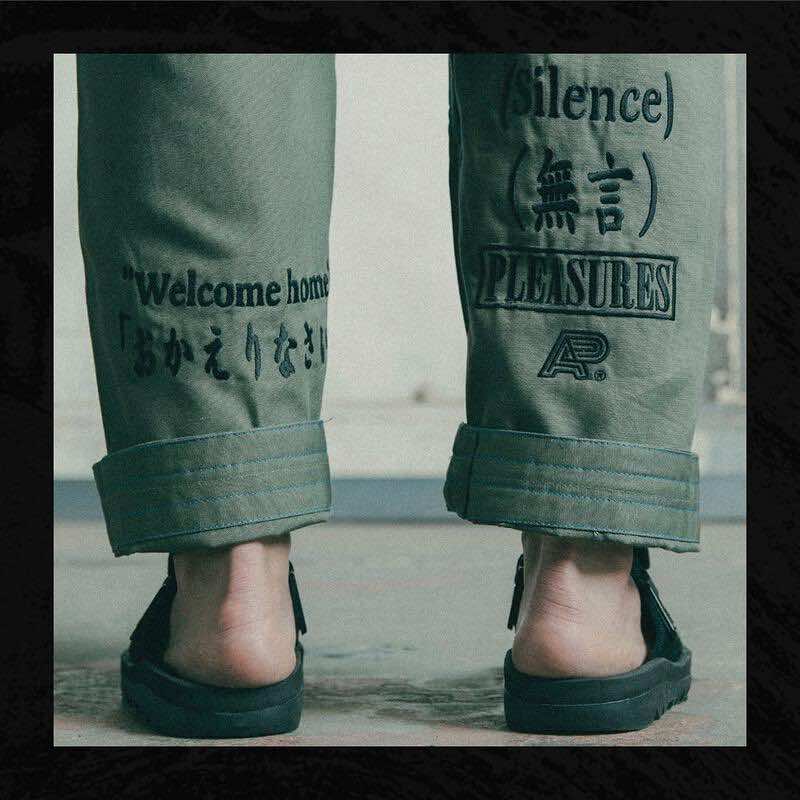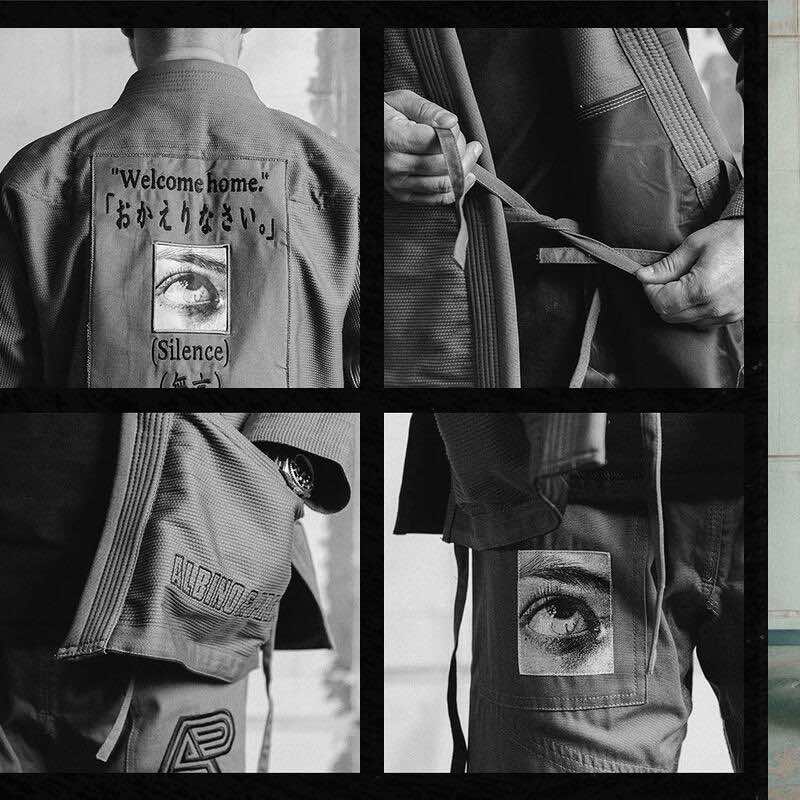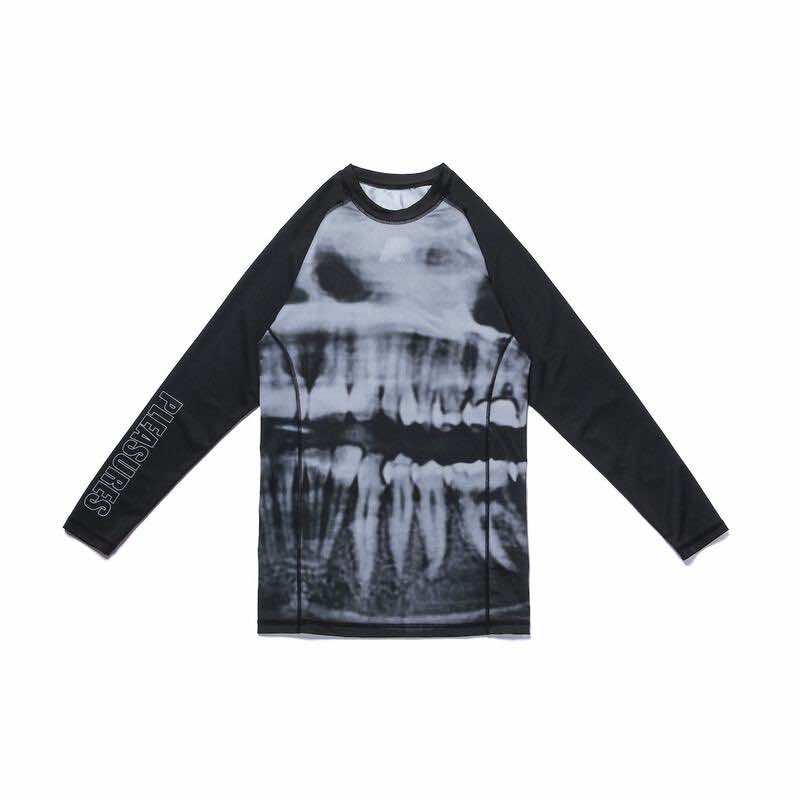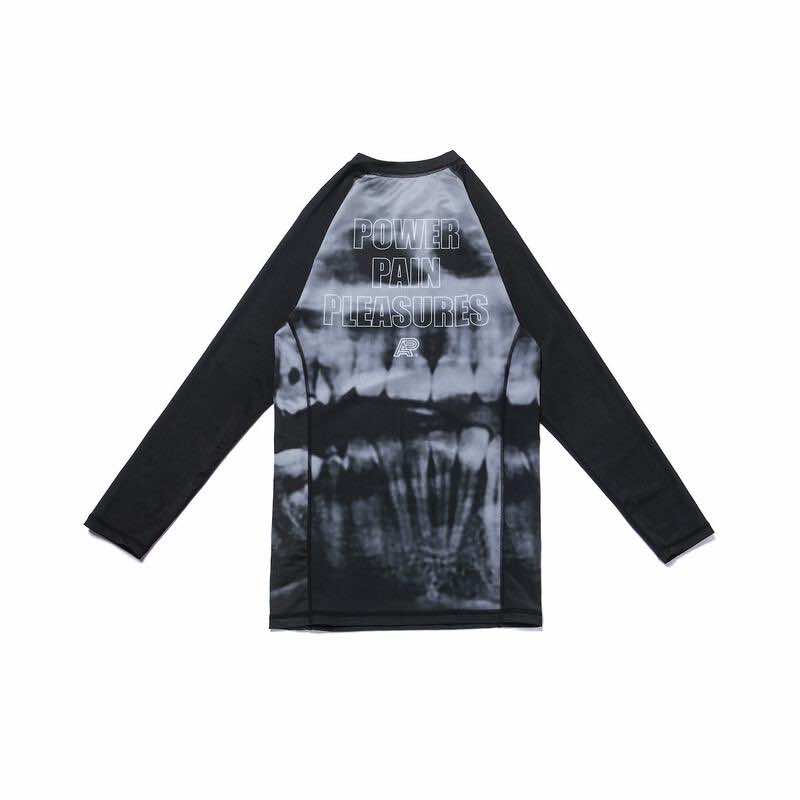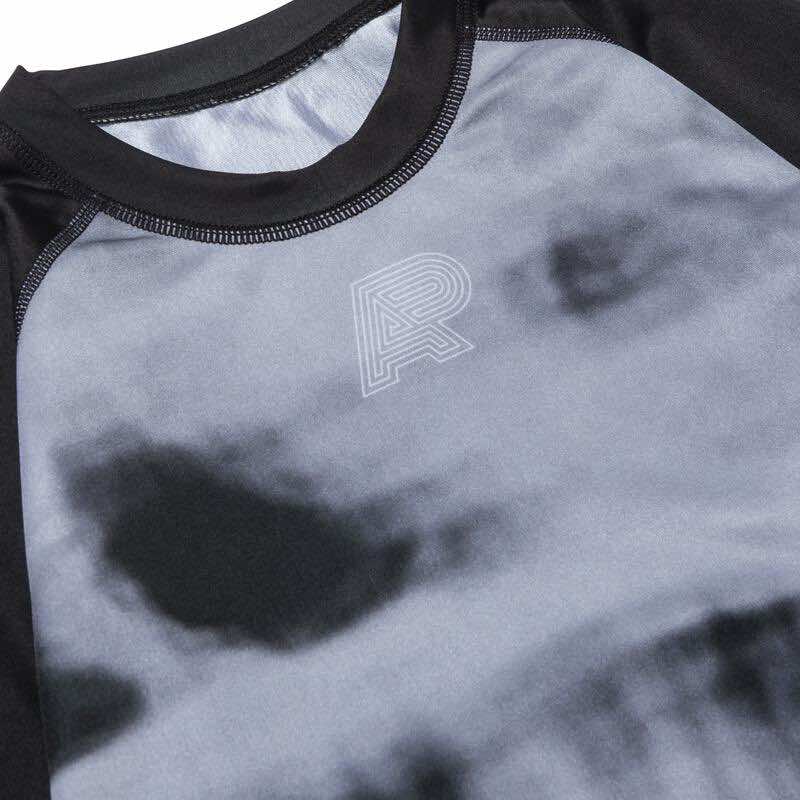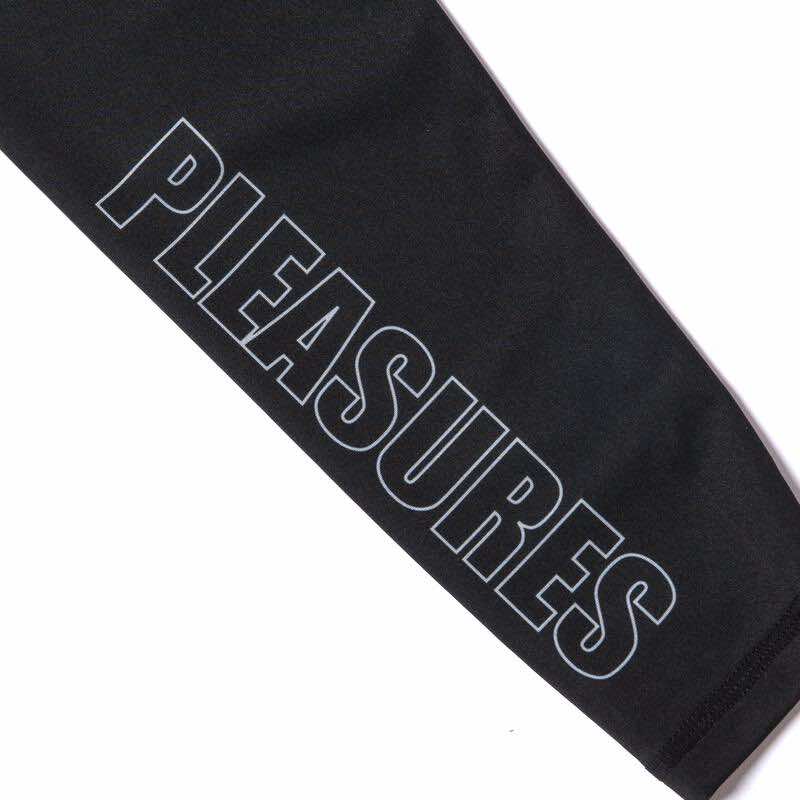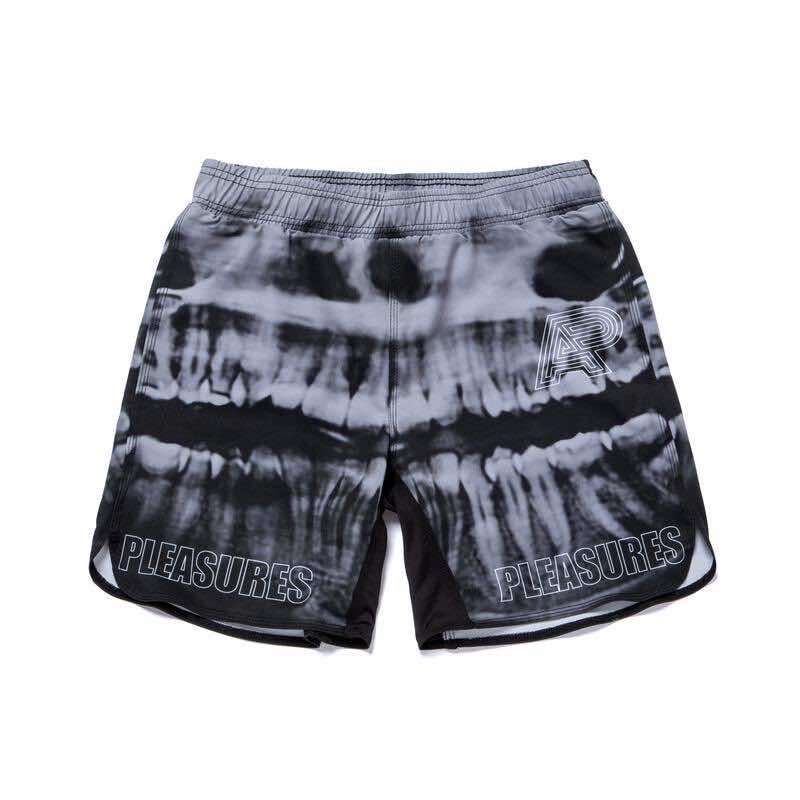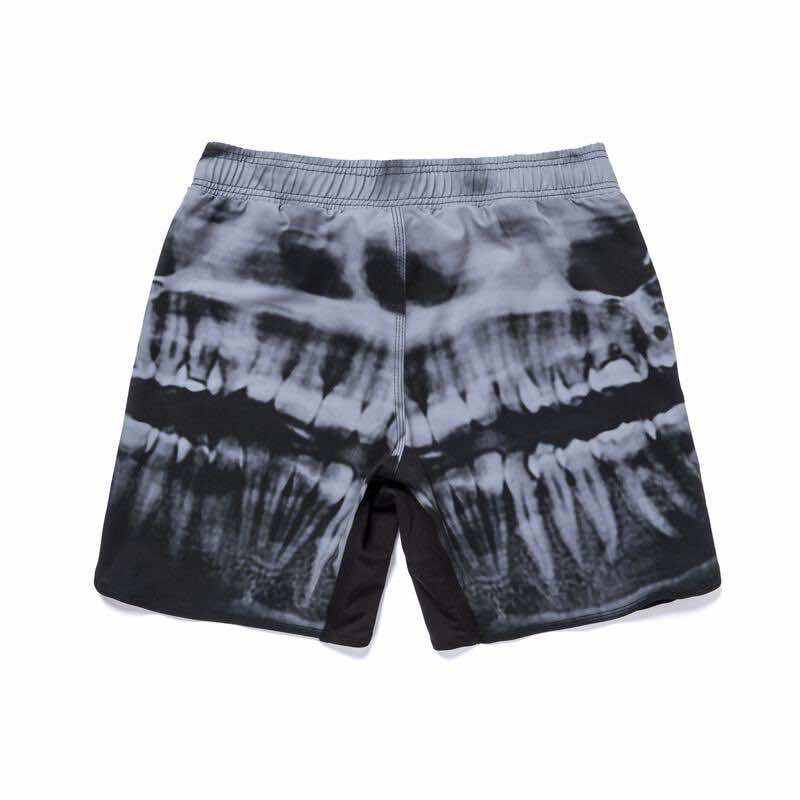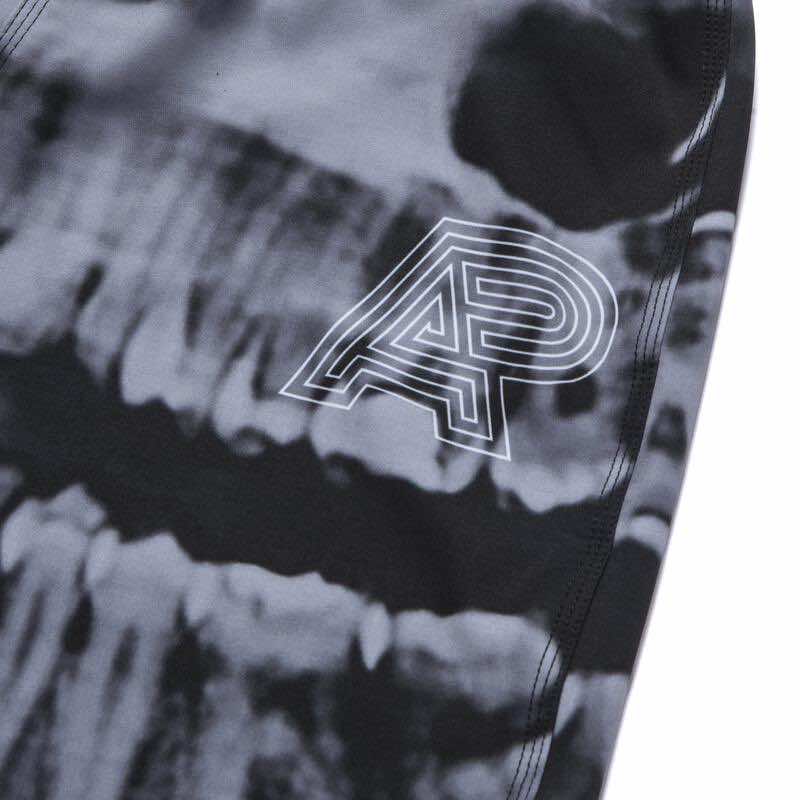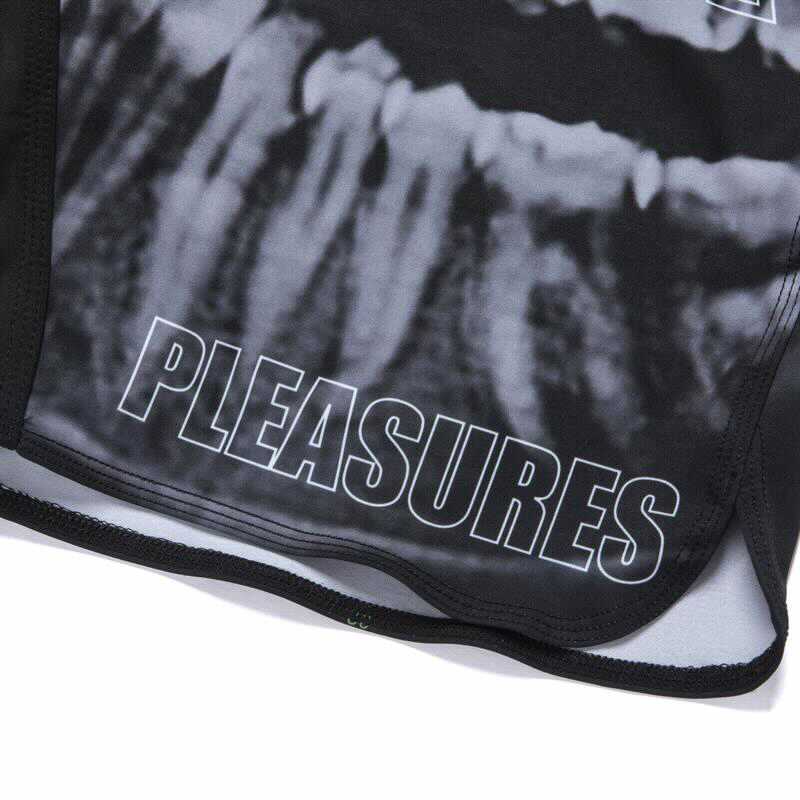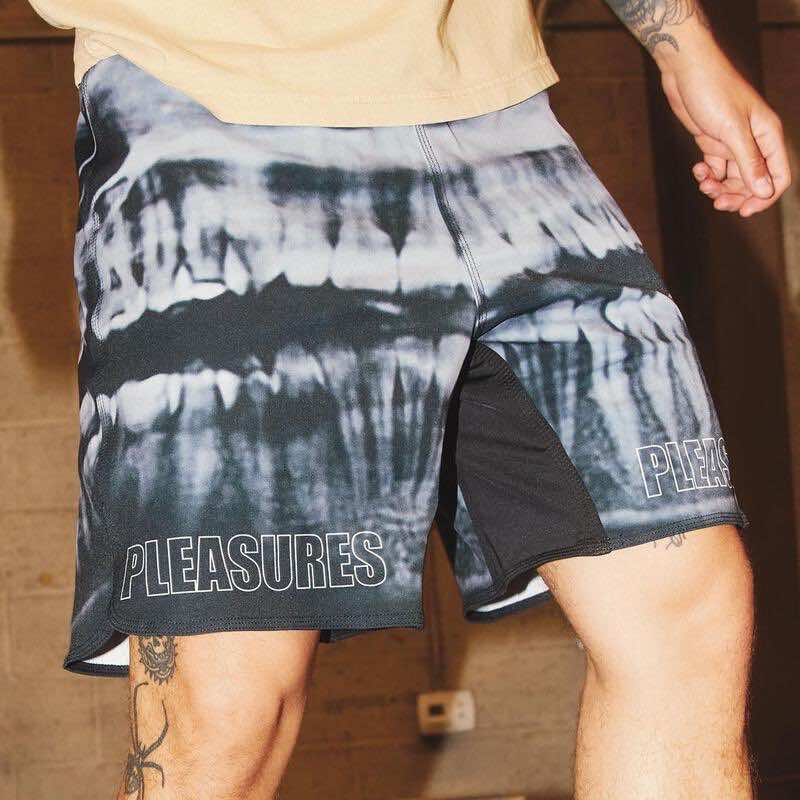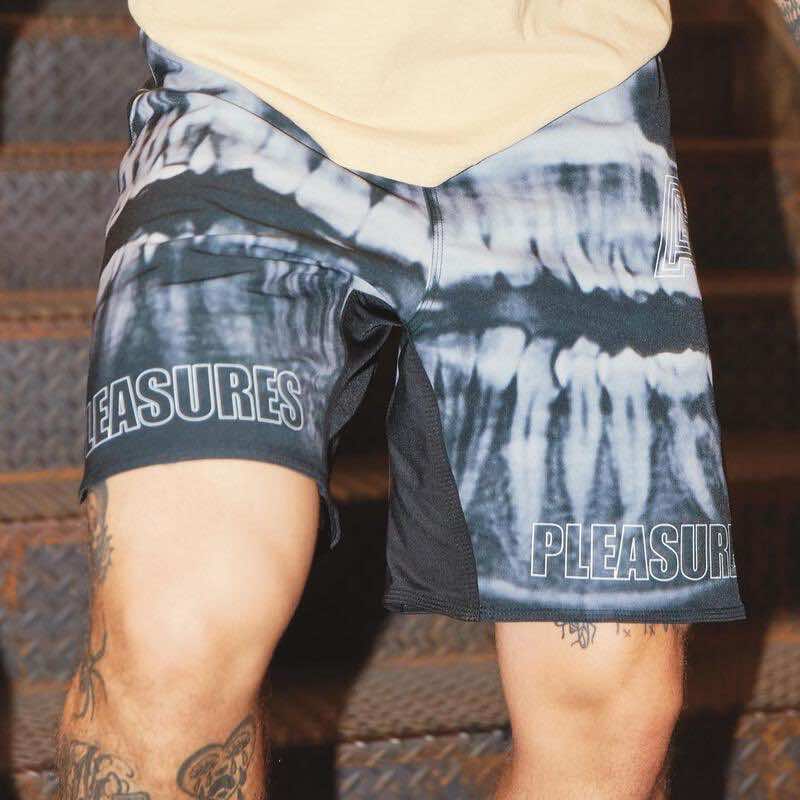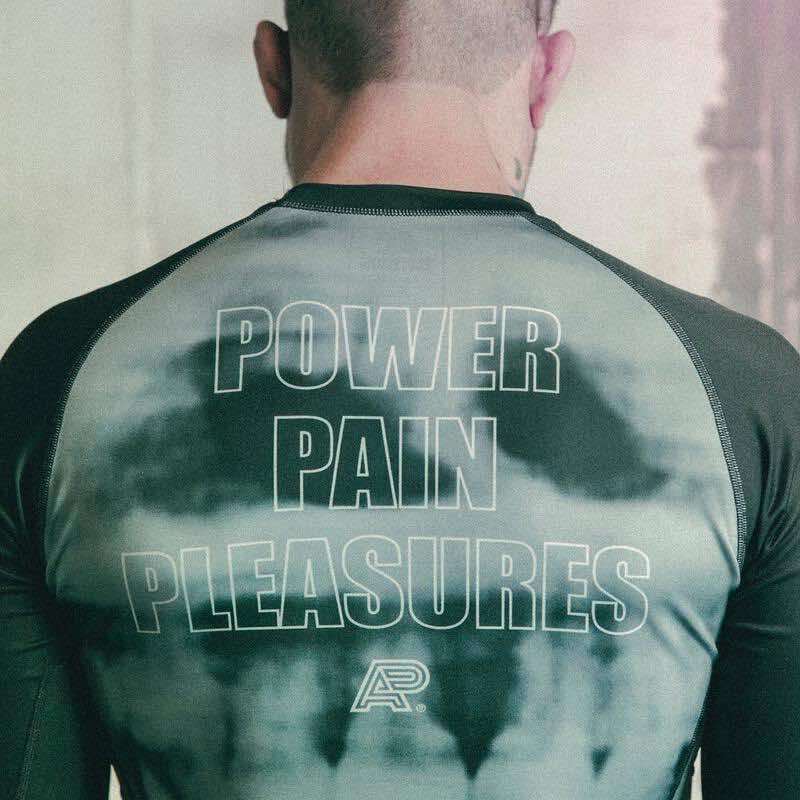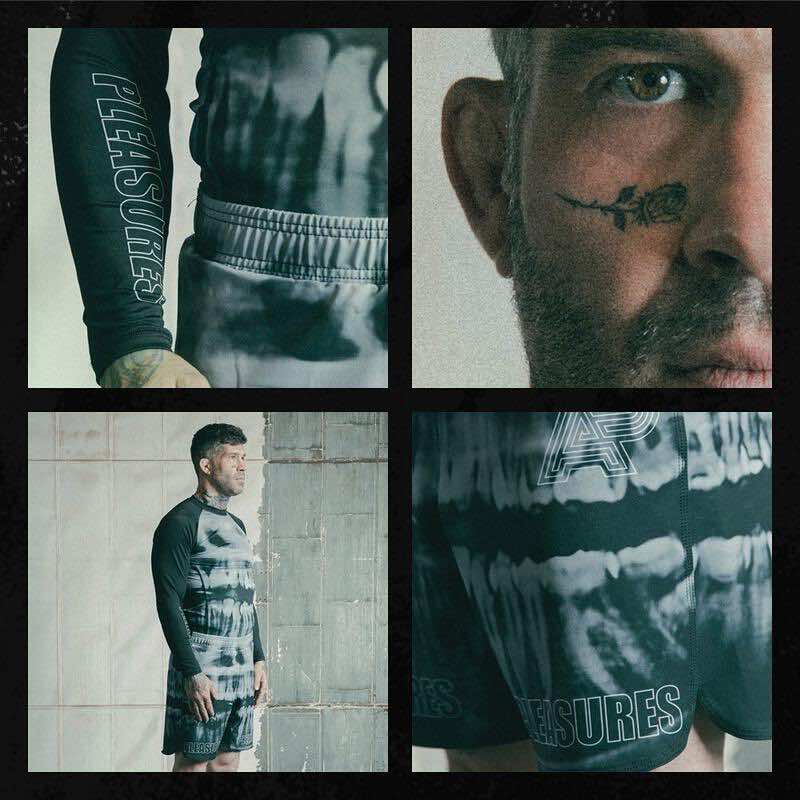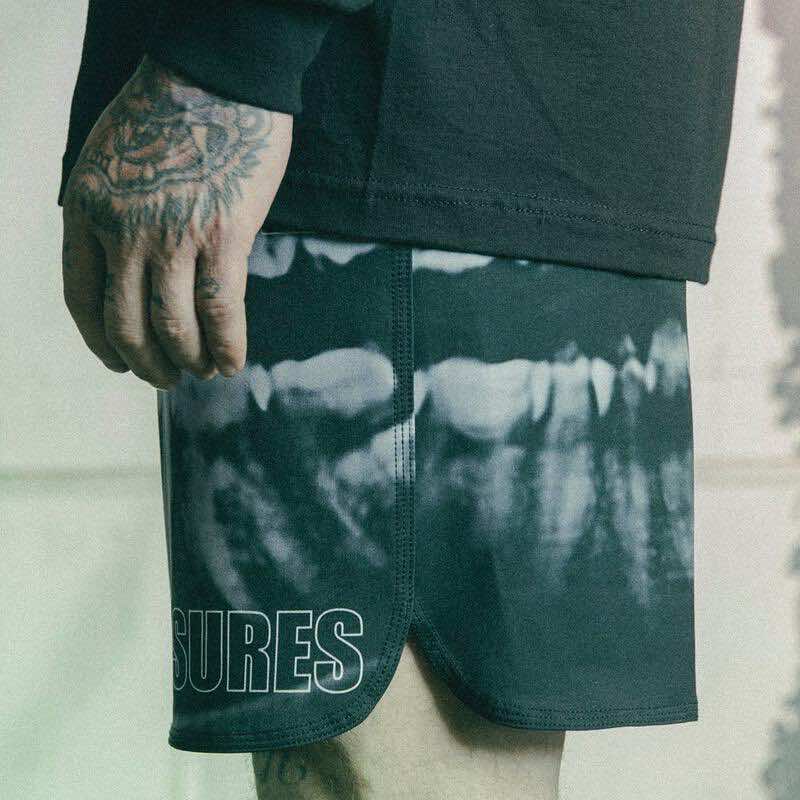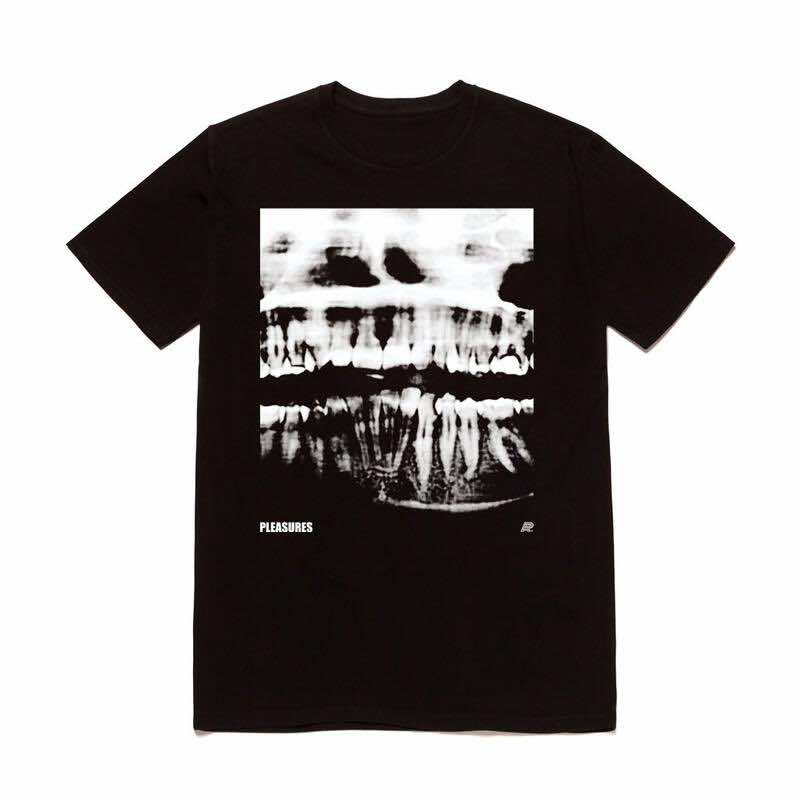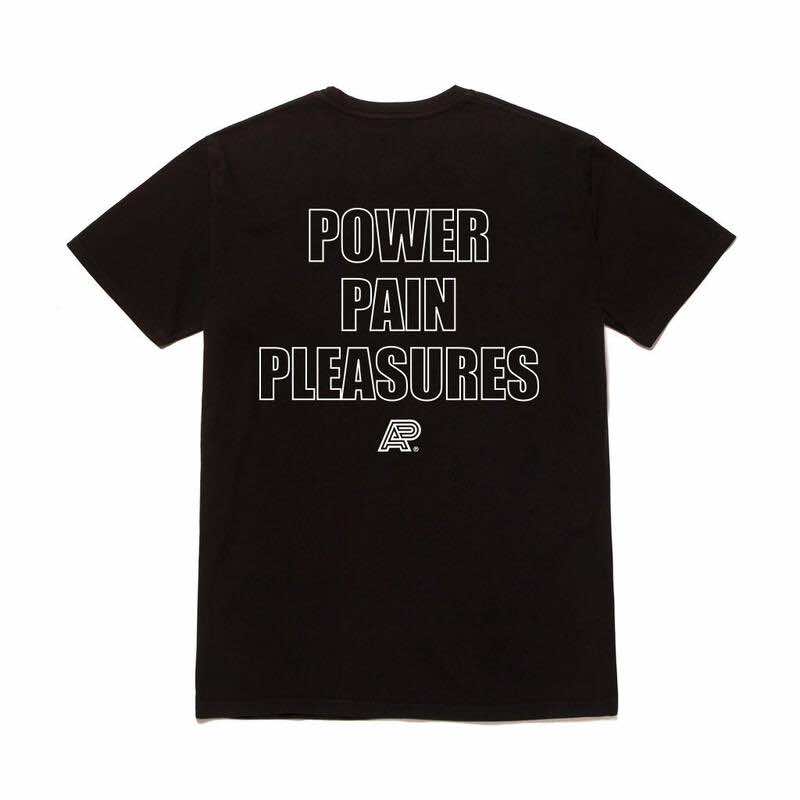 Sick Mind, Healthy Body LS Tee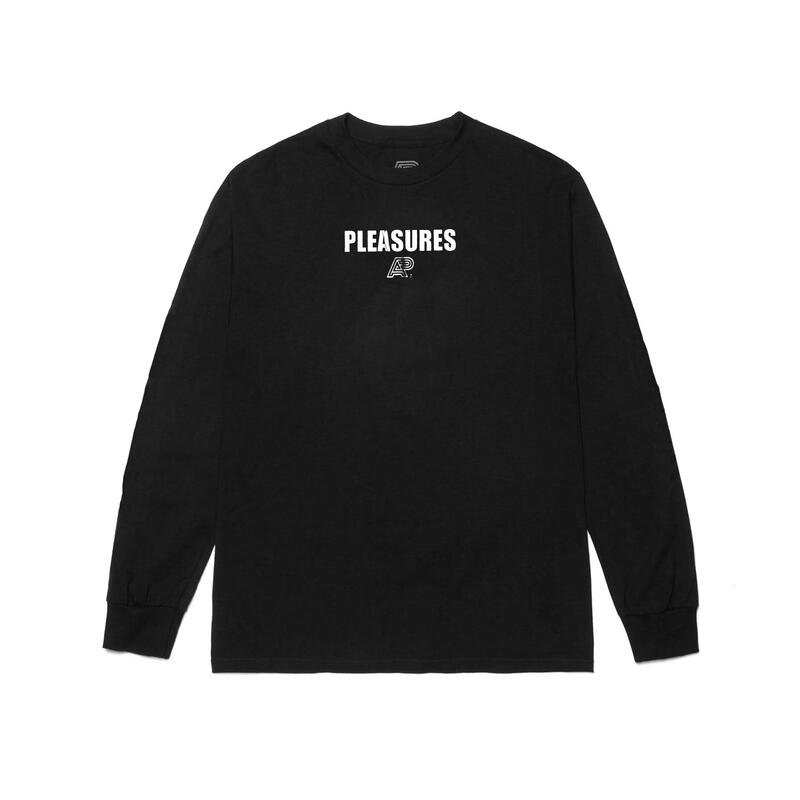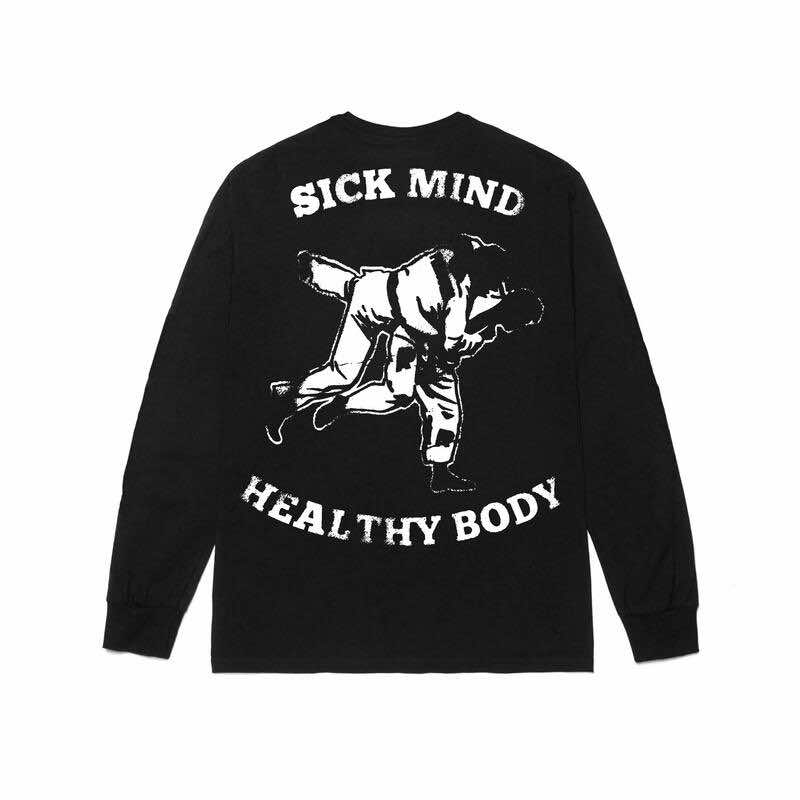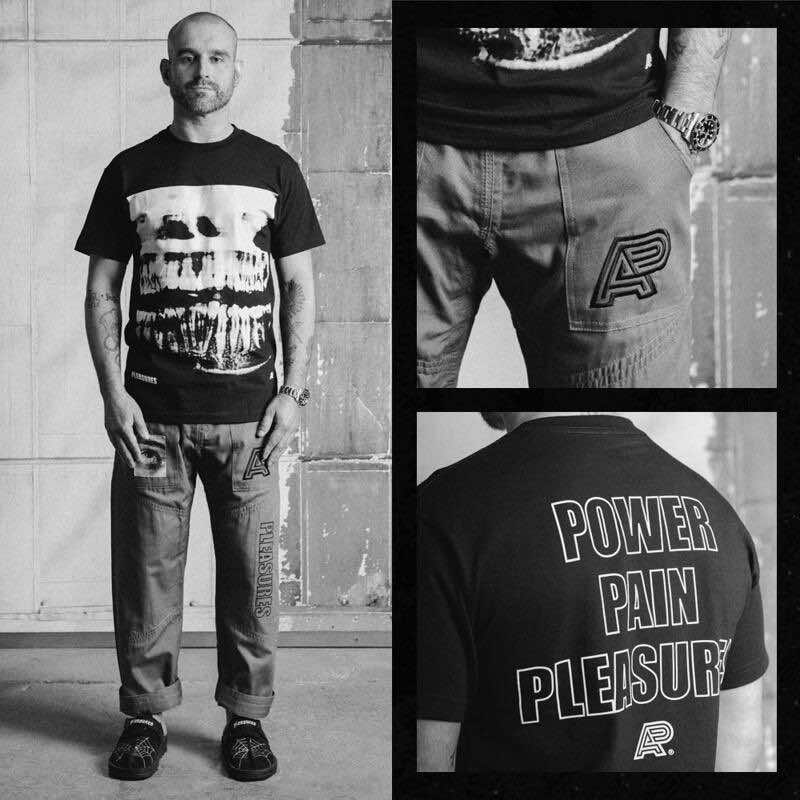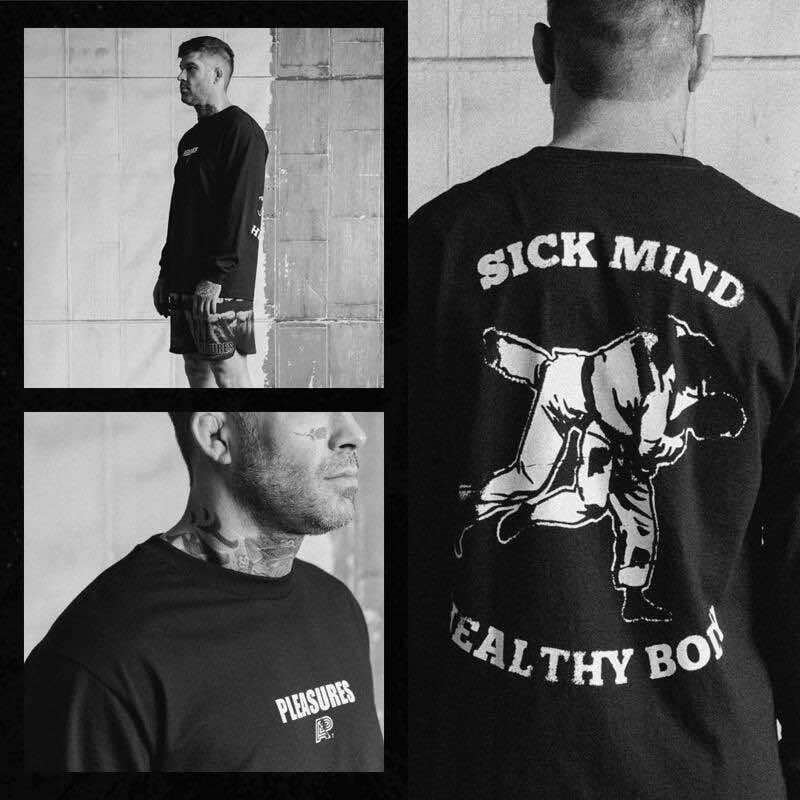 ​Pleasures Albino and Preto Japan Albino and Preto Europe​
​Albino and Preto Albino and Preto Pleasures Wearable Kimono Albino and Preto Pleasures Rash Guard LS Albino and Preto Pleasures Shorts Albino and Preto Pleasures Tee Albino and Preto Sick Mind, Healthy Body LS Tee​