Japan: October 24, 2020 at 9:00 AM JST Europe: October 24, 2020 at 10:00 AM GMT U.S. Public: October 28, 2020 at 11:00 AM PDT
Top: 450-gram pearl weave Pants: 10oz cotton Color: White, Black
A00F, A0, A0H, A0F, A1, A1F, A1L, A2, A2F, A2L, A2H, A3, A3L, A3H, A4, A5
Japan White: ¥26,800 ($256) Japan Black: ¥27,800 ($265) Europe White: £170 ($222) Europe Black: £180 ($234) U.S. White: $210 U.S. Black: $220
None
A&P partners with Hawaiian brand, Locals, for a full collection drop. Locals are known for their specialty, Hawaiian slippers, that come in a variety of styles. This capsule is comprised of a kimono, tees, 5-panel cap, rash guards, fitted shorts, and of course slippers. This collaboration with Locals delivers both Aloha and Hafa Adai vibes with each design piece.
The first piece of this collection is the Locals Kimono. The top is made from 450-gram pearl weave and Novo pants of 10 oz. canvas. It will be available in black and white with blue accent colors and stitching. The sleeves feature embroidered the A&P x Locals logo with the hibiscus flower, then pipeline woven patch on the right hip of the pants and left chest of the top along with a big sunset patch on the back. Additional accents included the hibiscus flower design in the inside yolk, inside taping, and gusset of the pants. A drawstring tote with the Mark logo and Locals flower also comes with the kimono.
Next are 3 tees featuring various designs found throughout this collection. The first is the Hibiscus tee which has a the co-op Mark logo and Locals flower design on the front. Next is Pipeline tee with the Locals wordmark on top of a colorful island vibe artwork. Last is the Sunset tee featuring big screen-printed artwork on the back featuring a sunset behind a beach setting. All tees will be available in black or white.
Made for multiple uses, the rash guards, shorts, and slippers can be used on the mat, off, or in between.
Both rash guards are soft and lightweight, perfect for training, surf, or how you please. The long sleeve comes in all black with the locals wordmark on the front and the A&P flower design on the back. Inversely, the short sleeve comes with black sleeves and white mid panels with the A&P flower design sublimated on the front and the Locals wordmark on the upper back.
Built for extra stretch and flex, these fitted shorts come in black with the A&P Mark logo and Locals flower alternating down the sides. These shorts are designed with an elastic waistband and drawstring to keep them secure.
The slippers are made in classic Locals style, a black base with smokey translucent black straps. The A&P Mark logo is printed on the heel of the footbed and the Locals wordmark on the lateral strap. These slippers also feature debossed A&P Mark logos on the footbed.
Last but not least is the 5-panel camp cap. It's made of cotton twill with a woven A&P Mark flower logo on the front and also features a Locals flag tag on the back with an adjustable snap closure.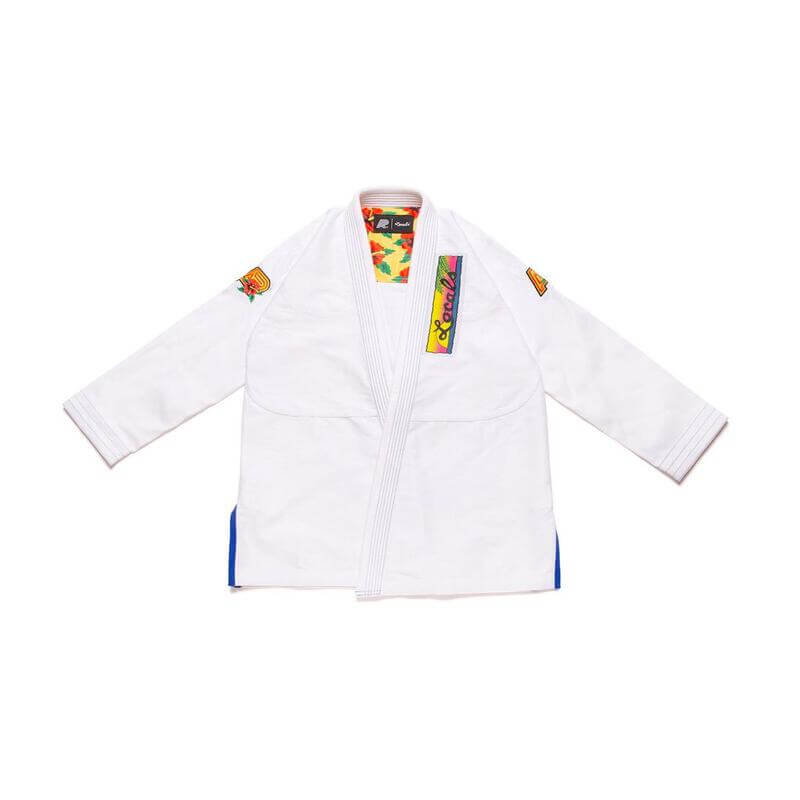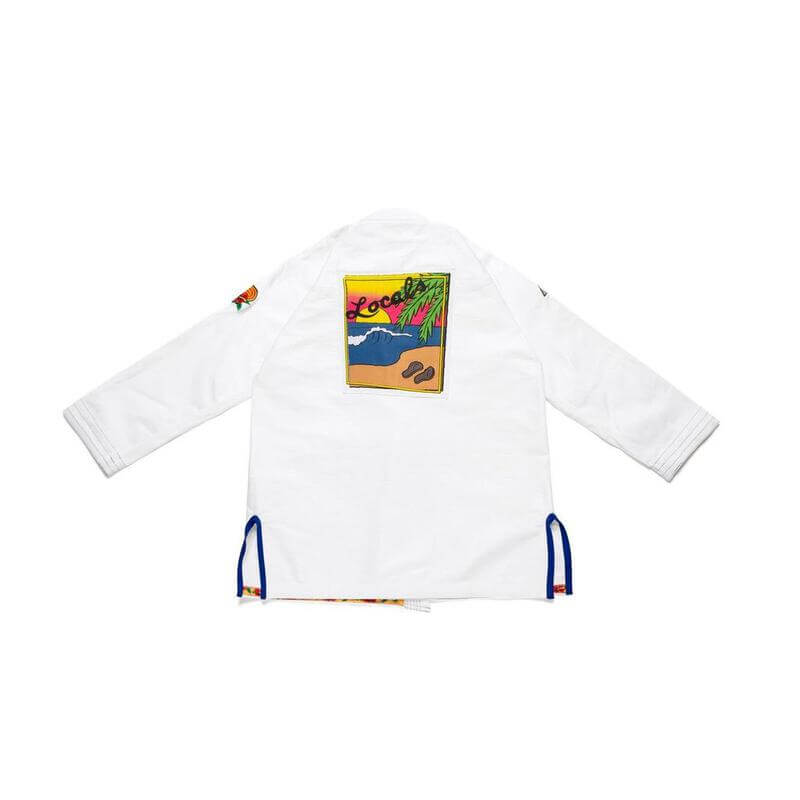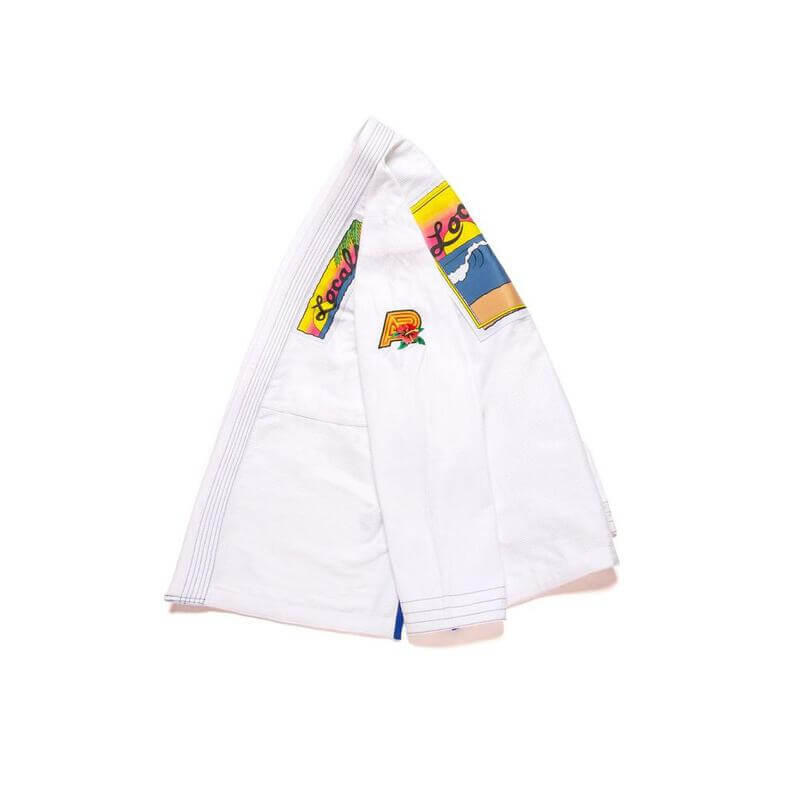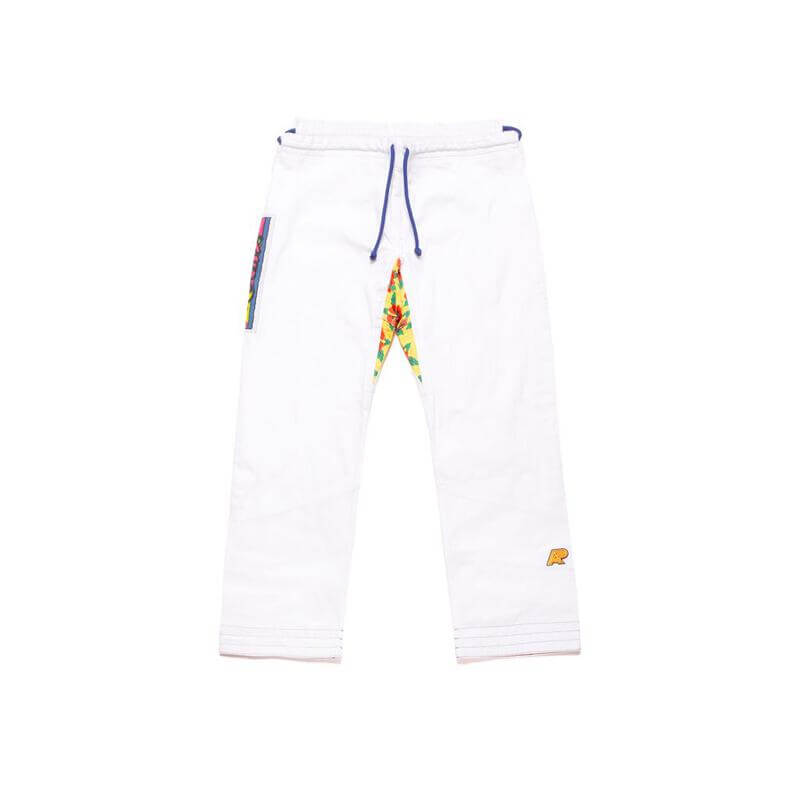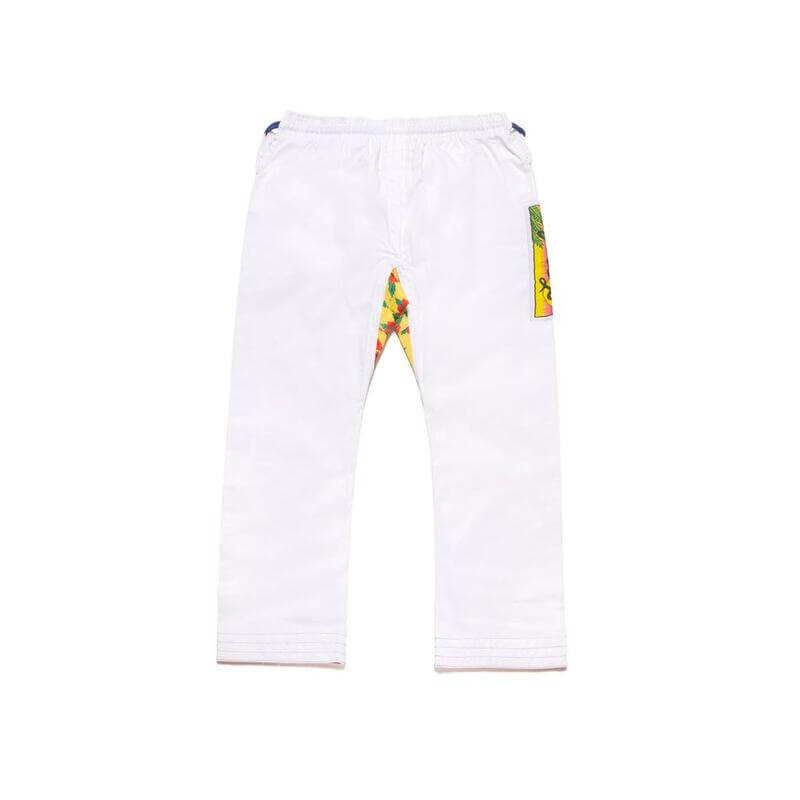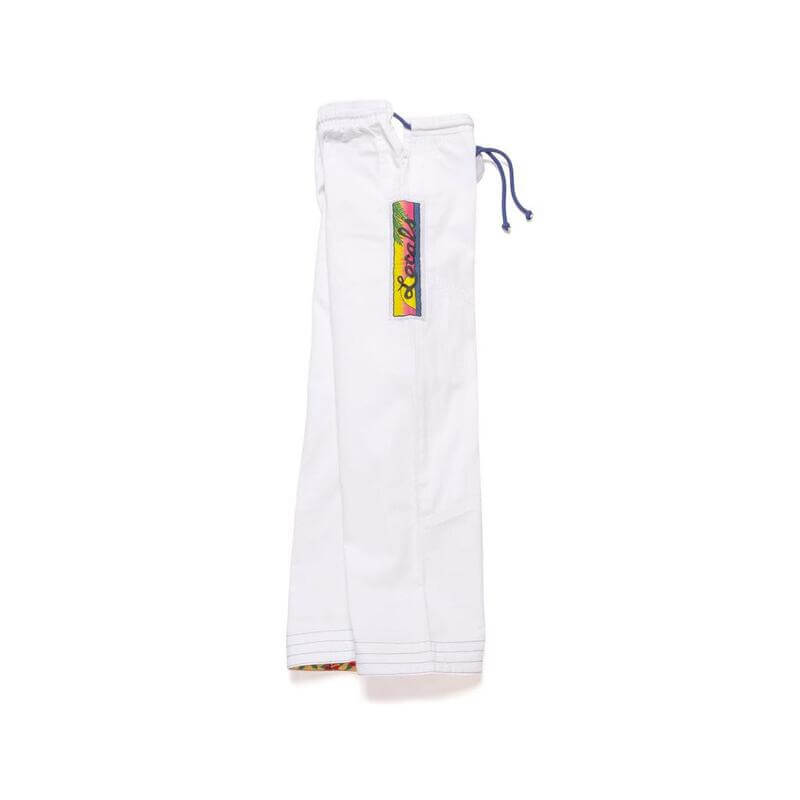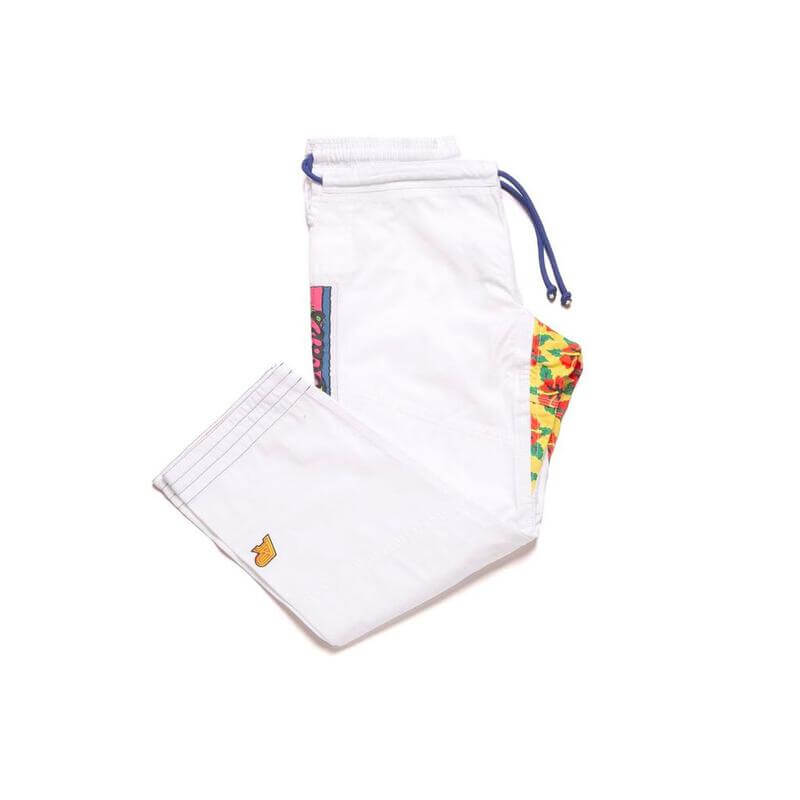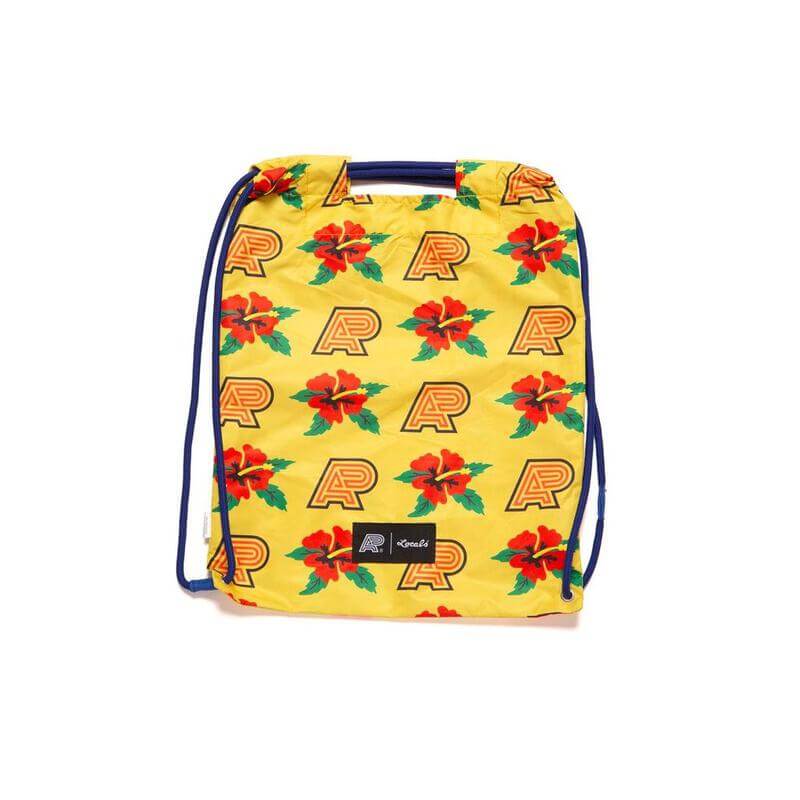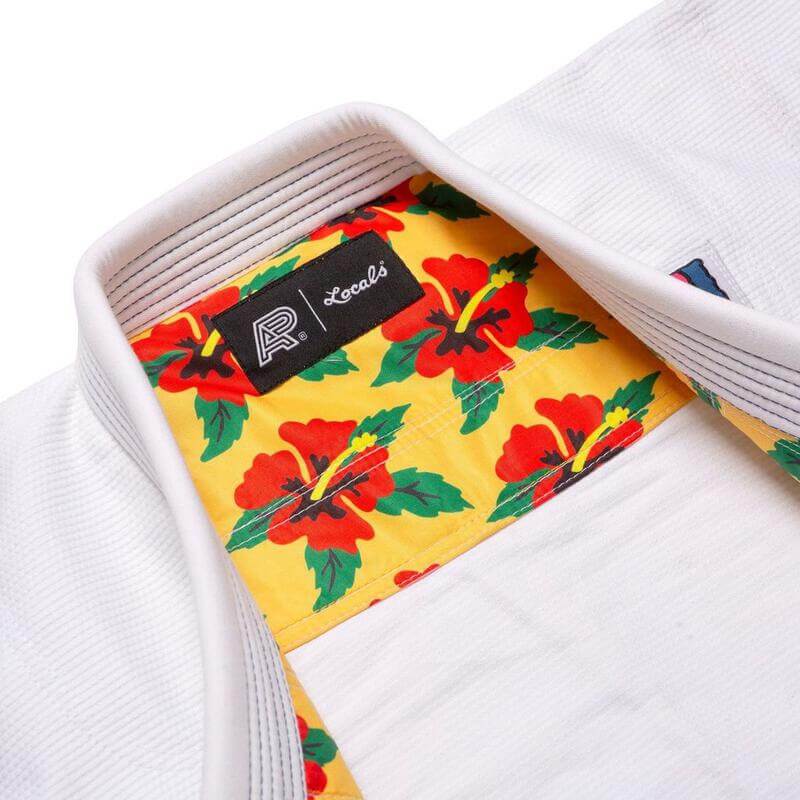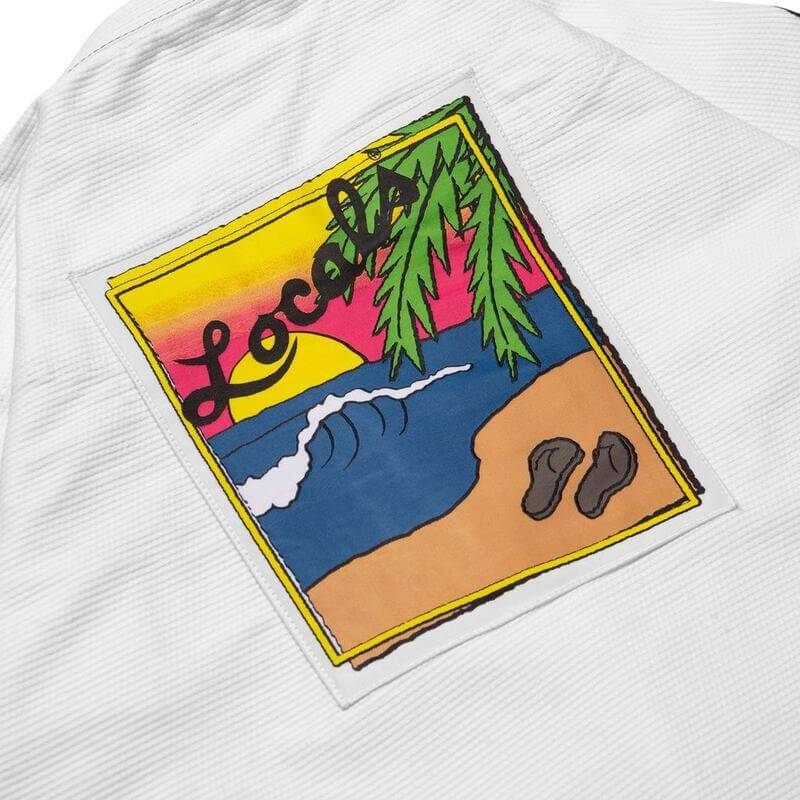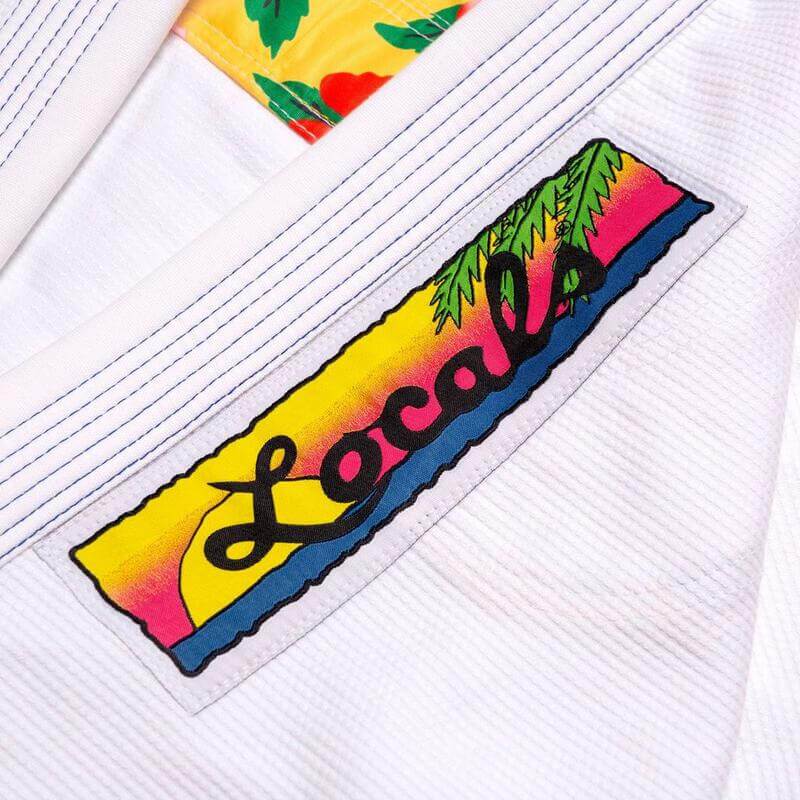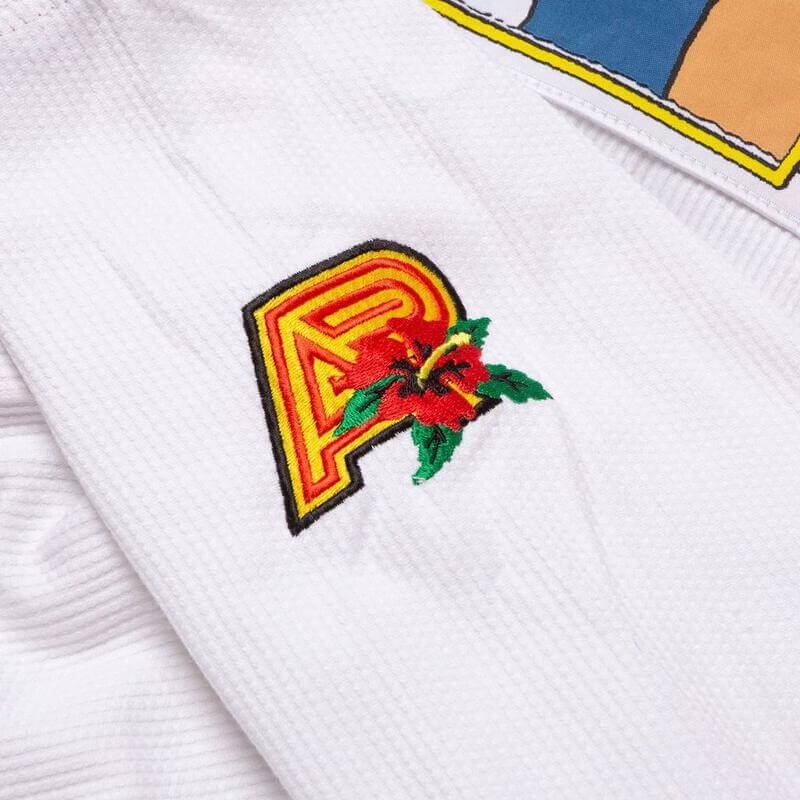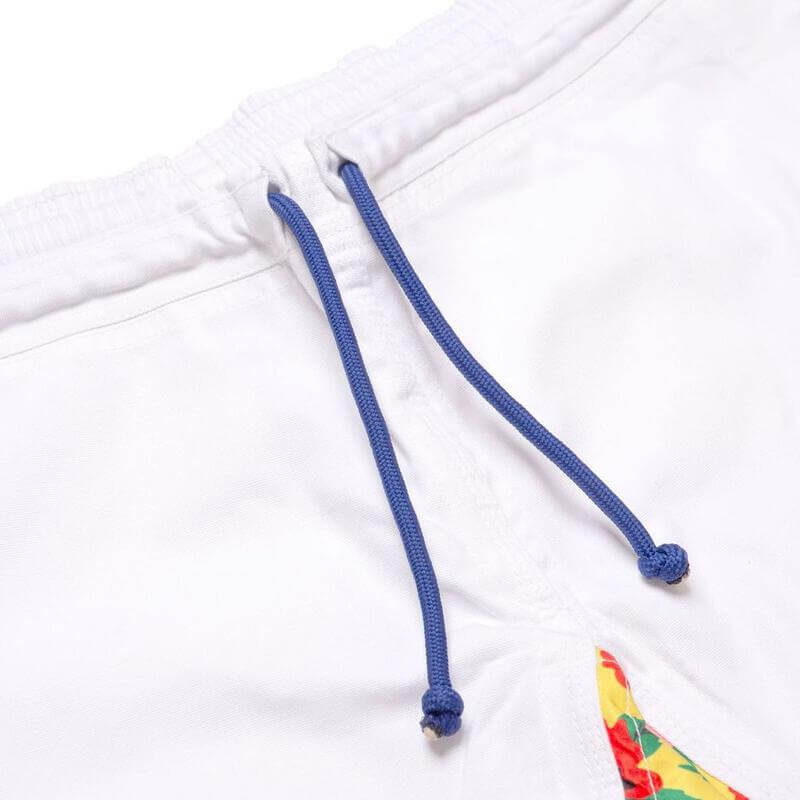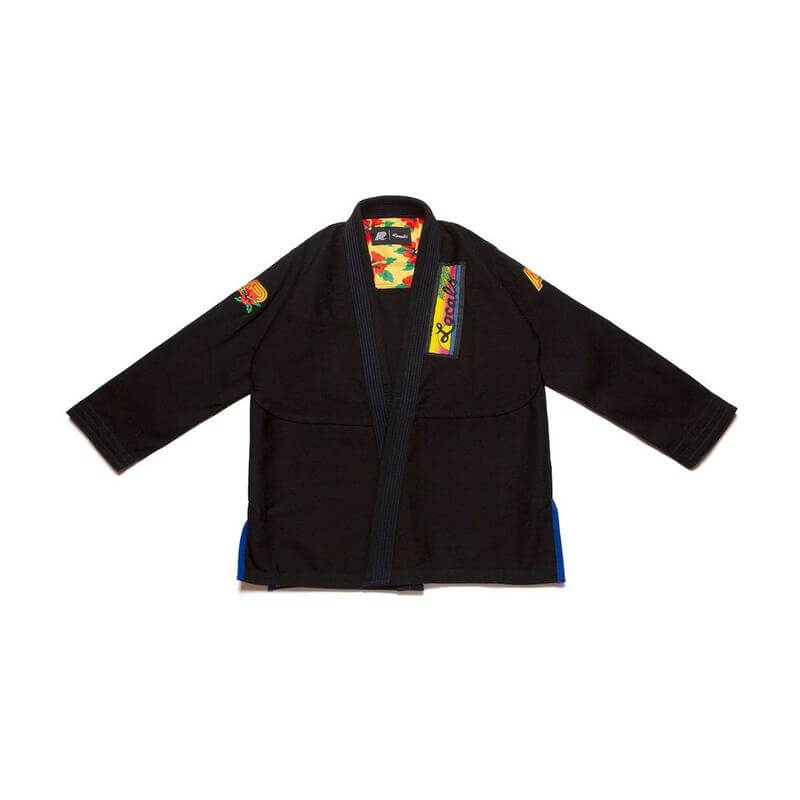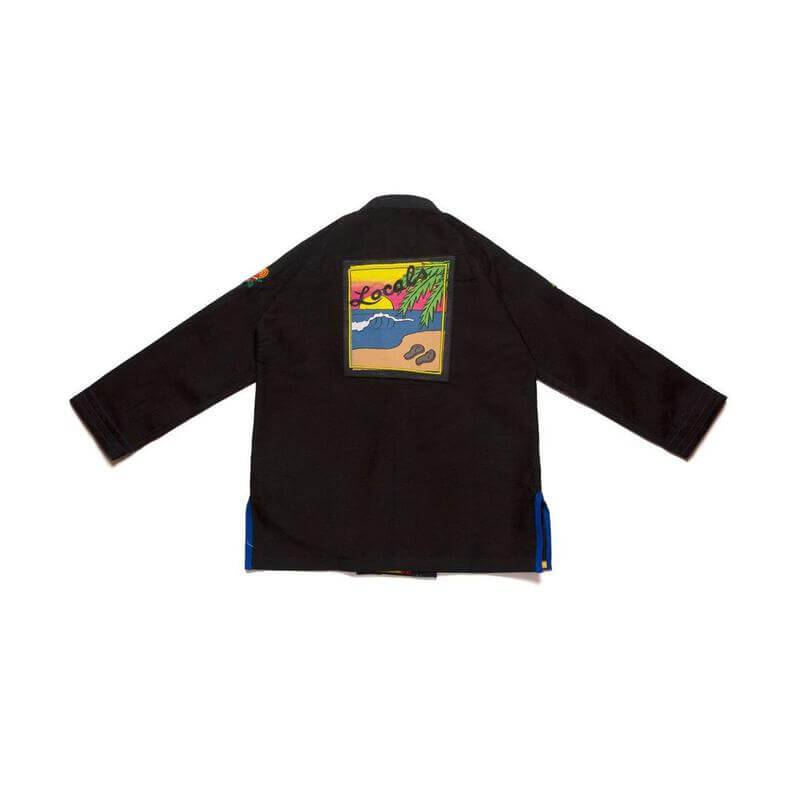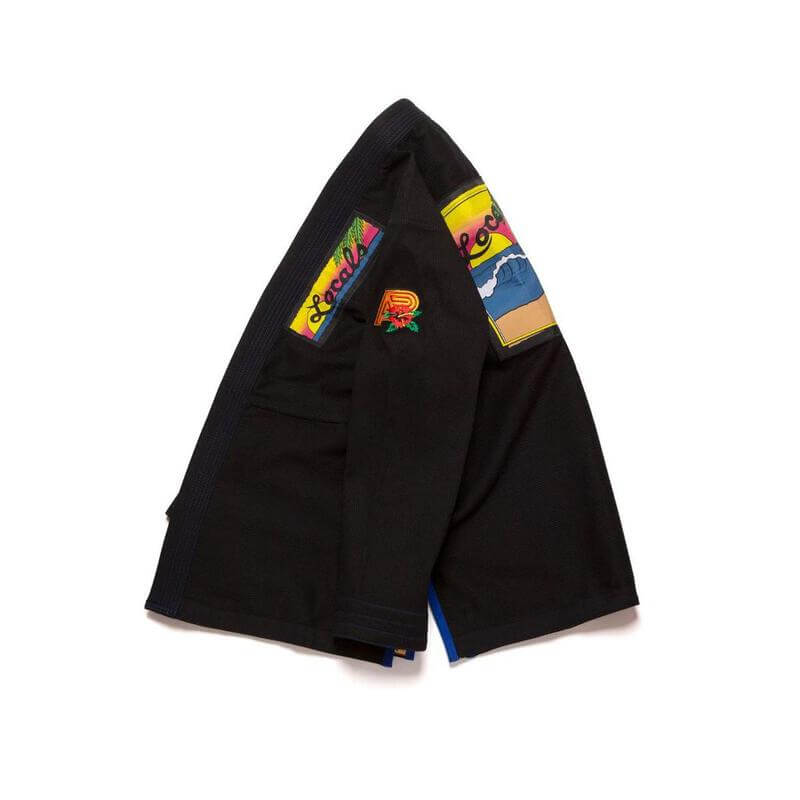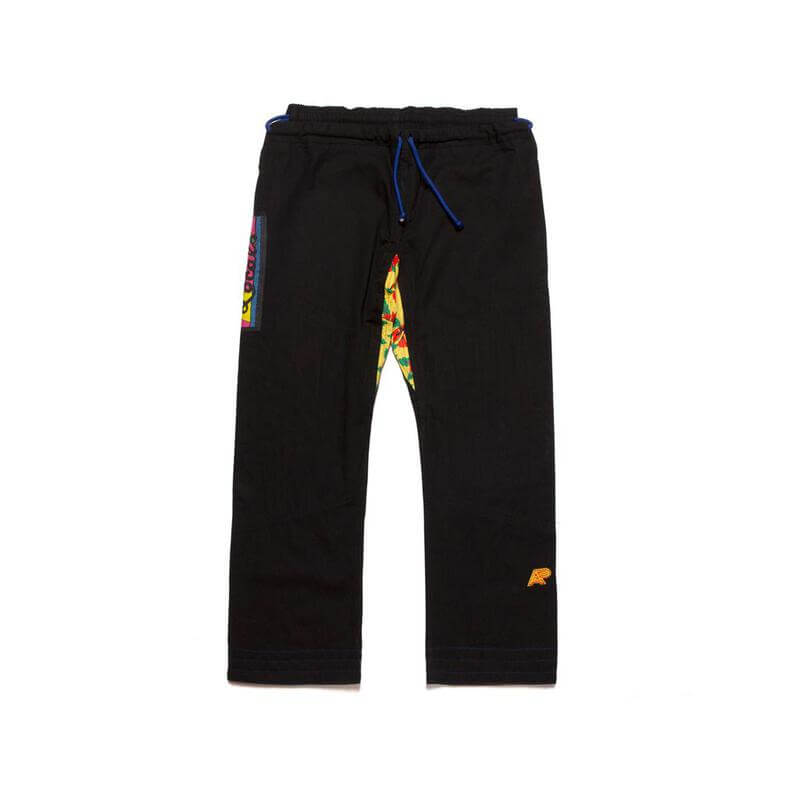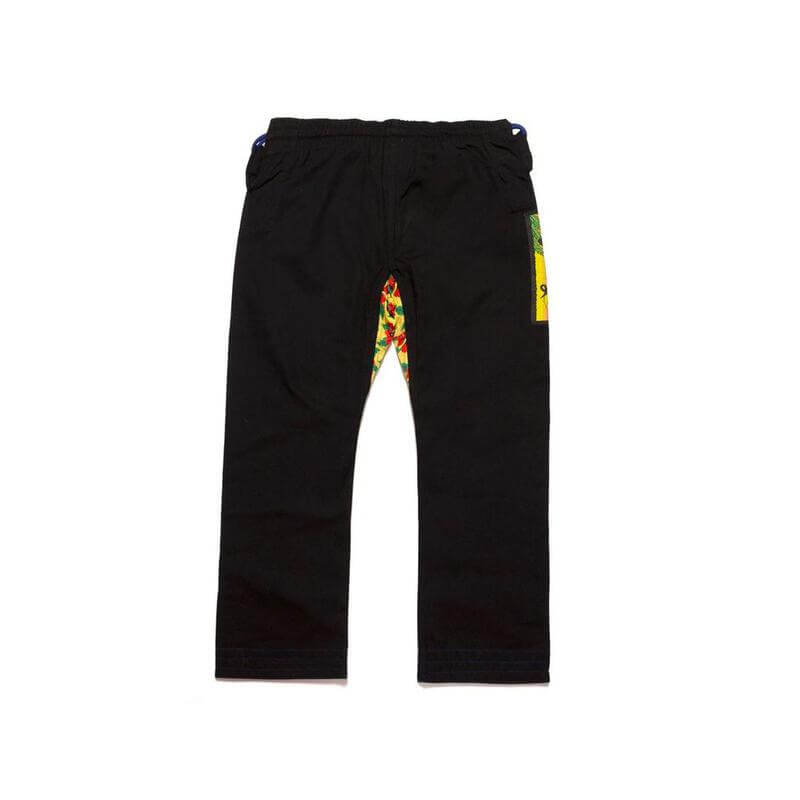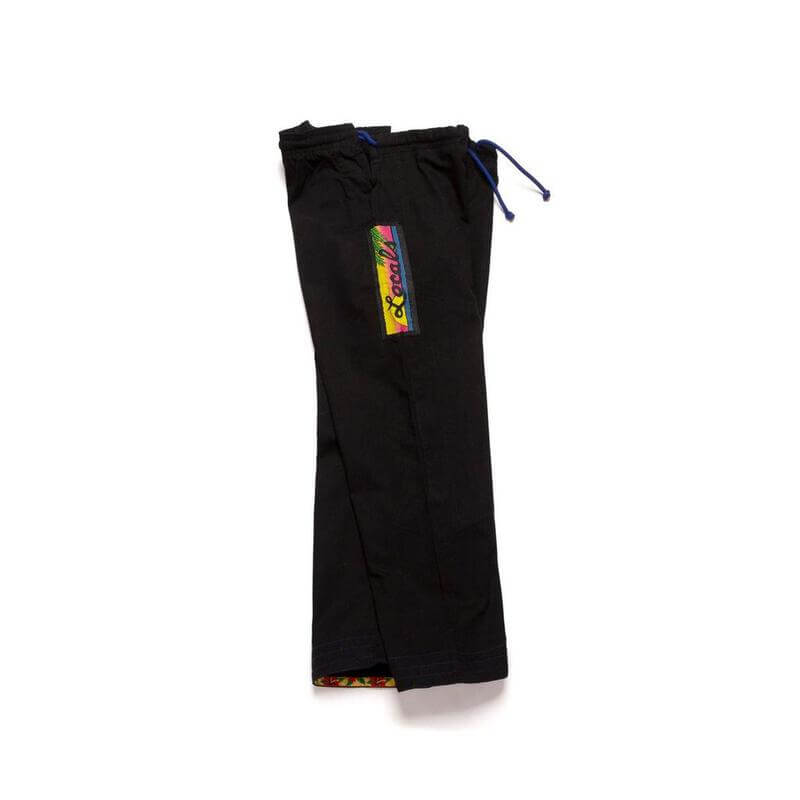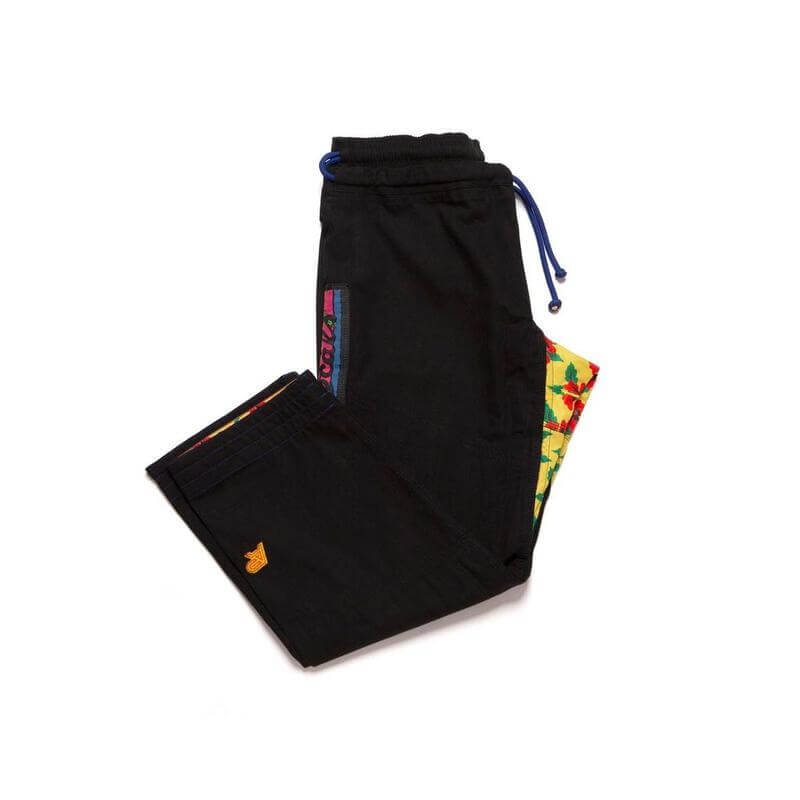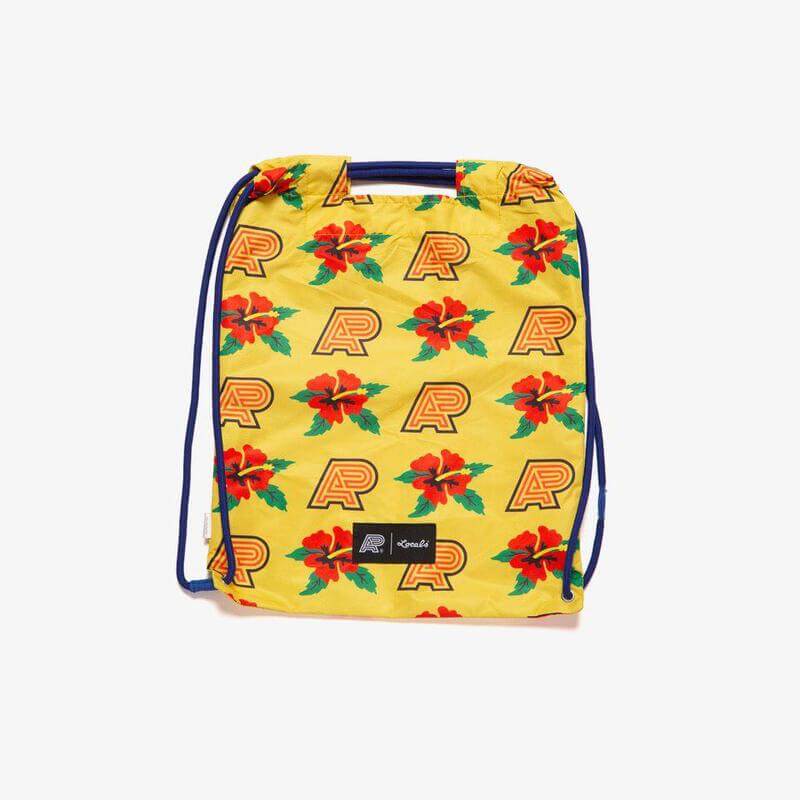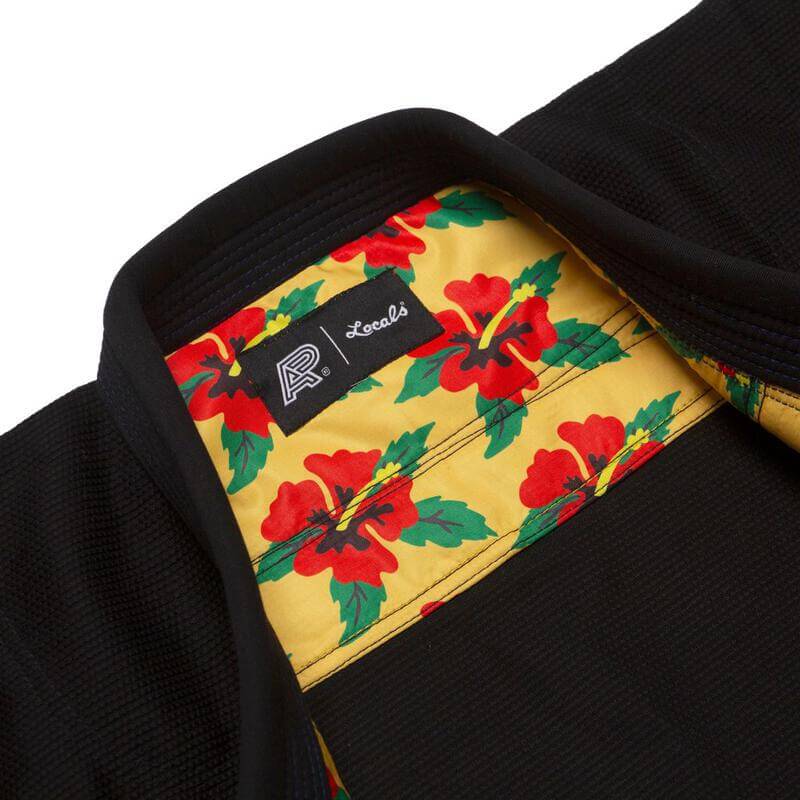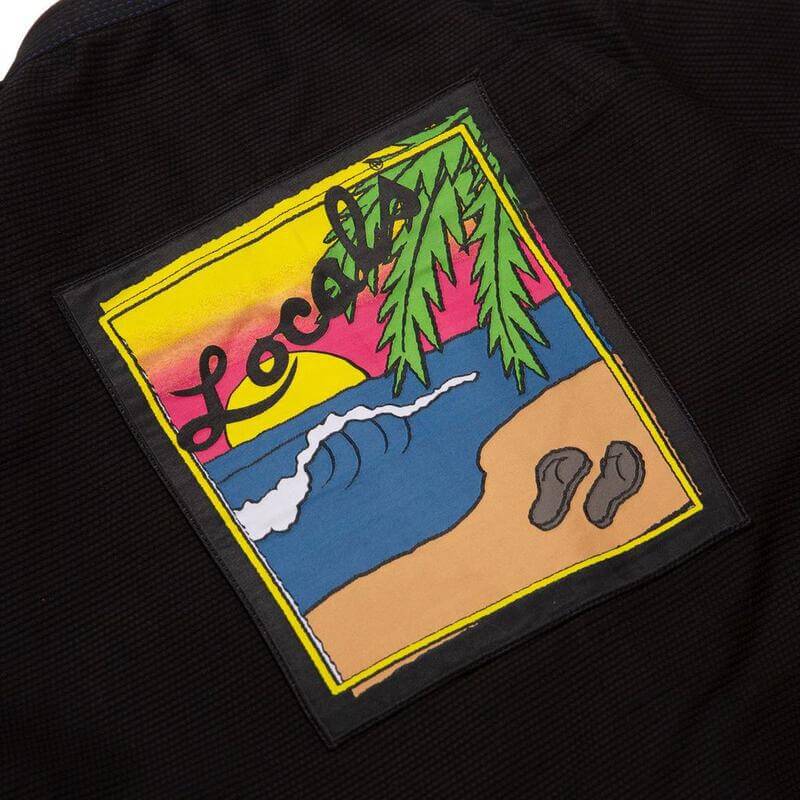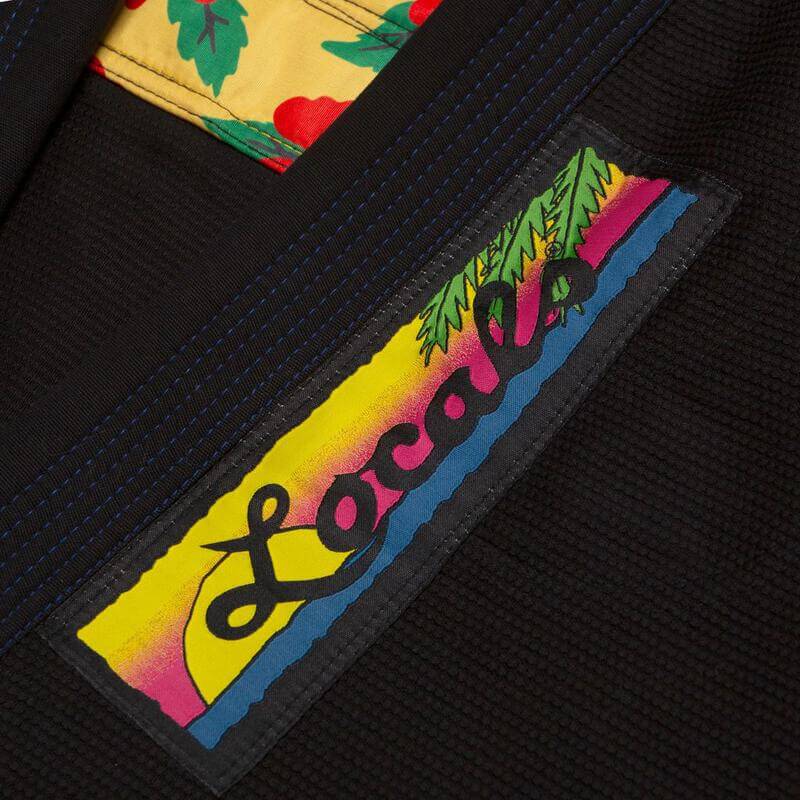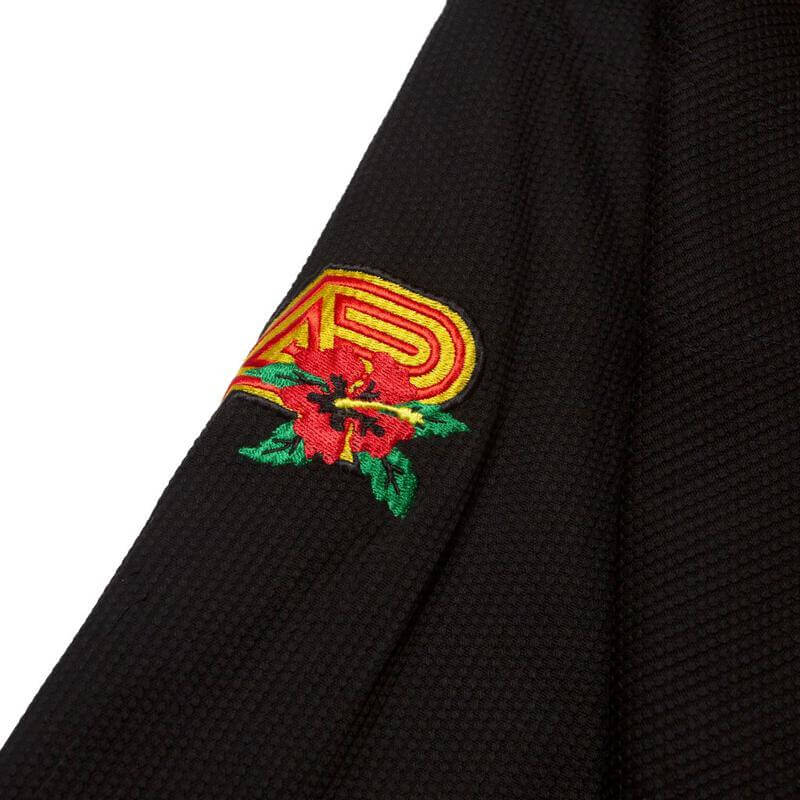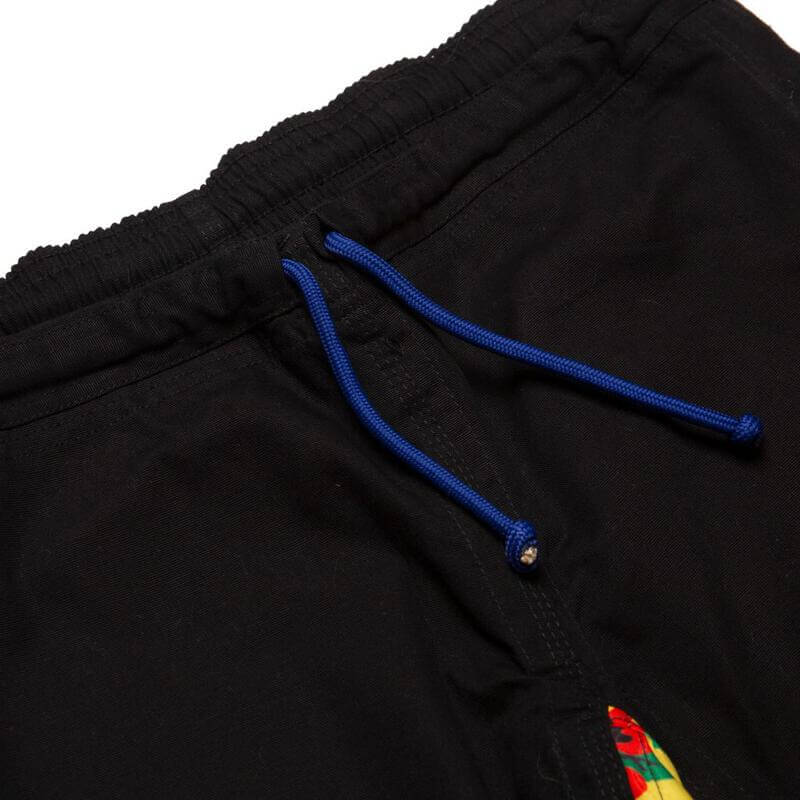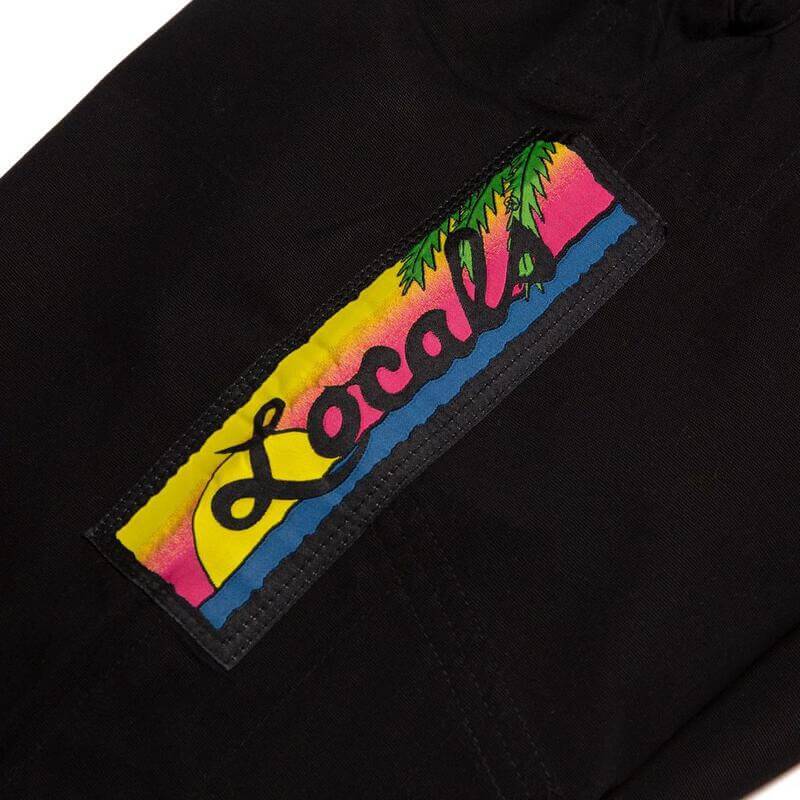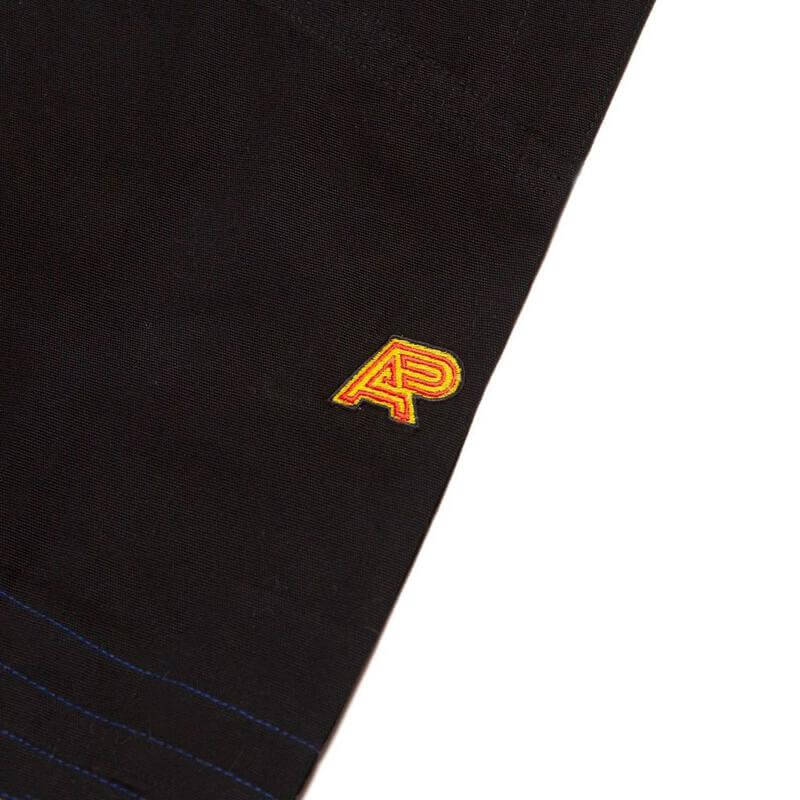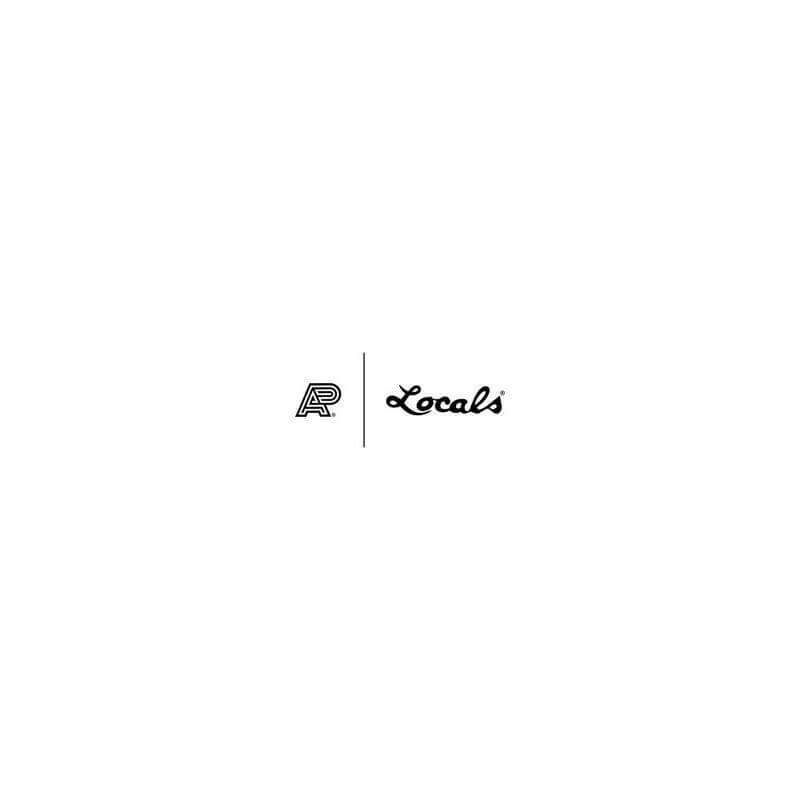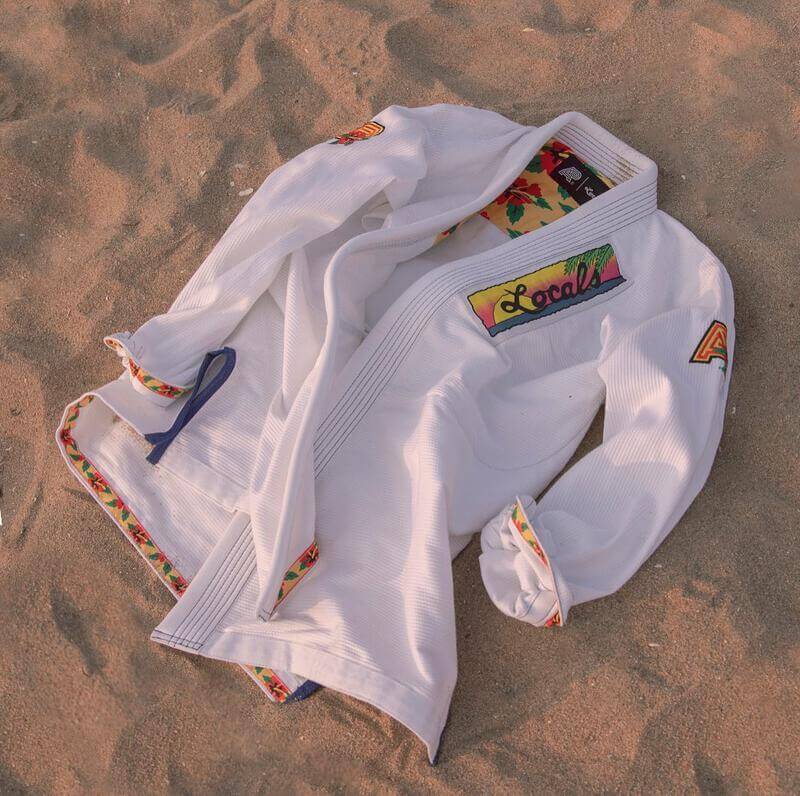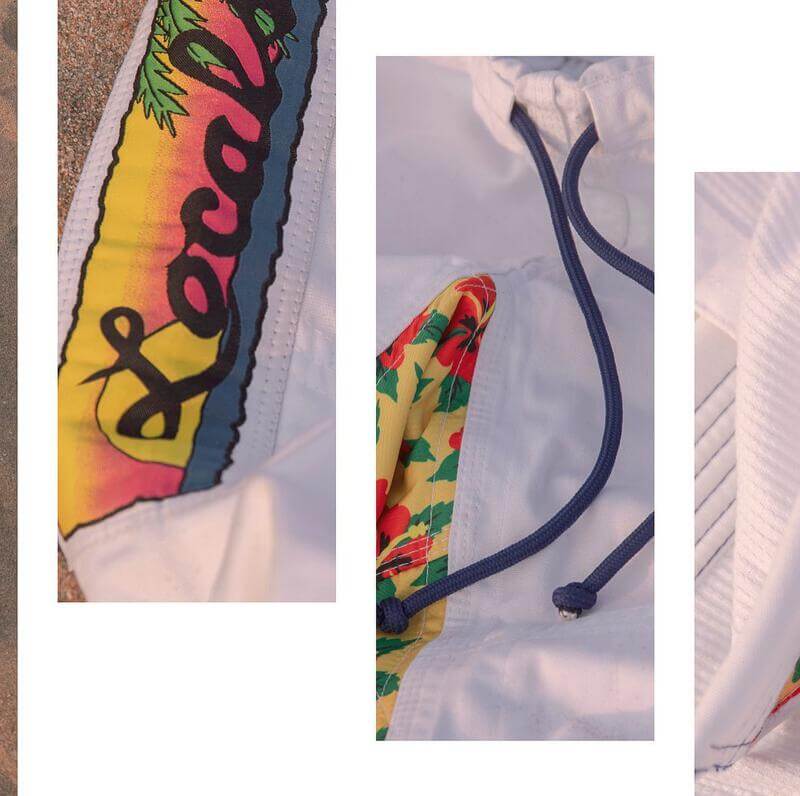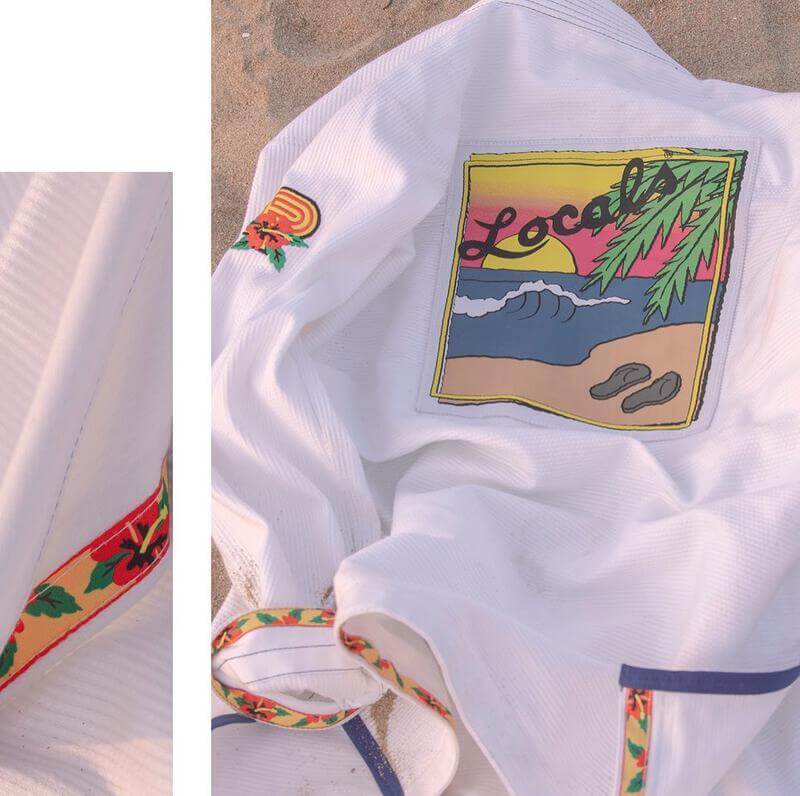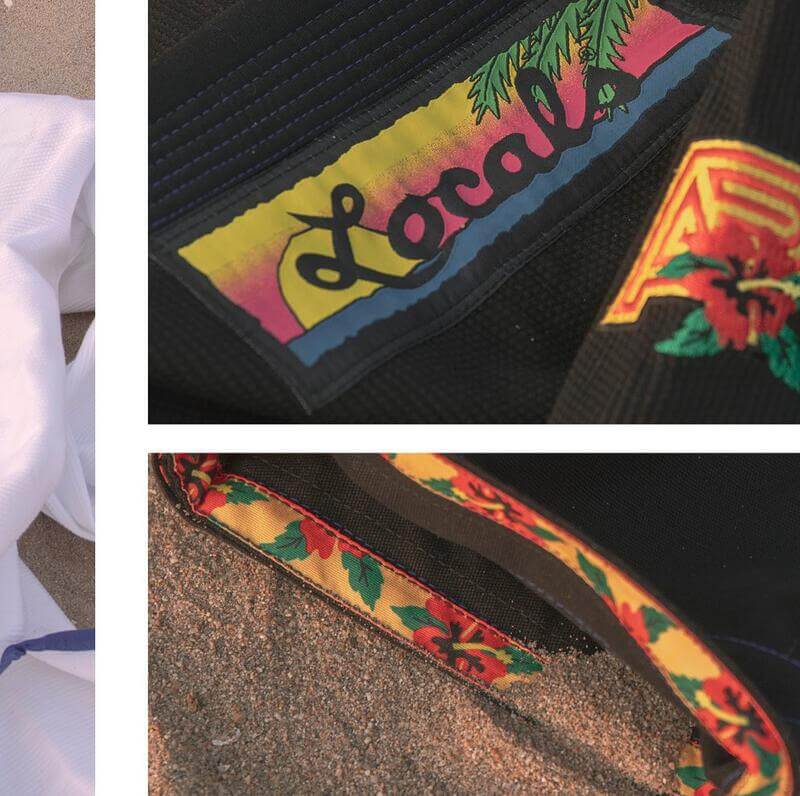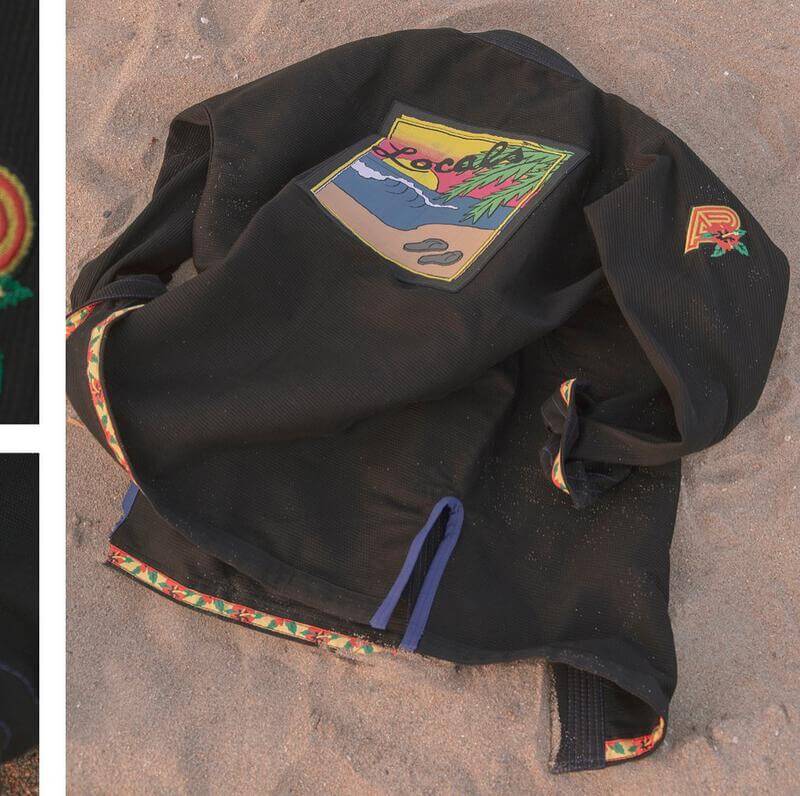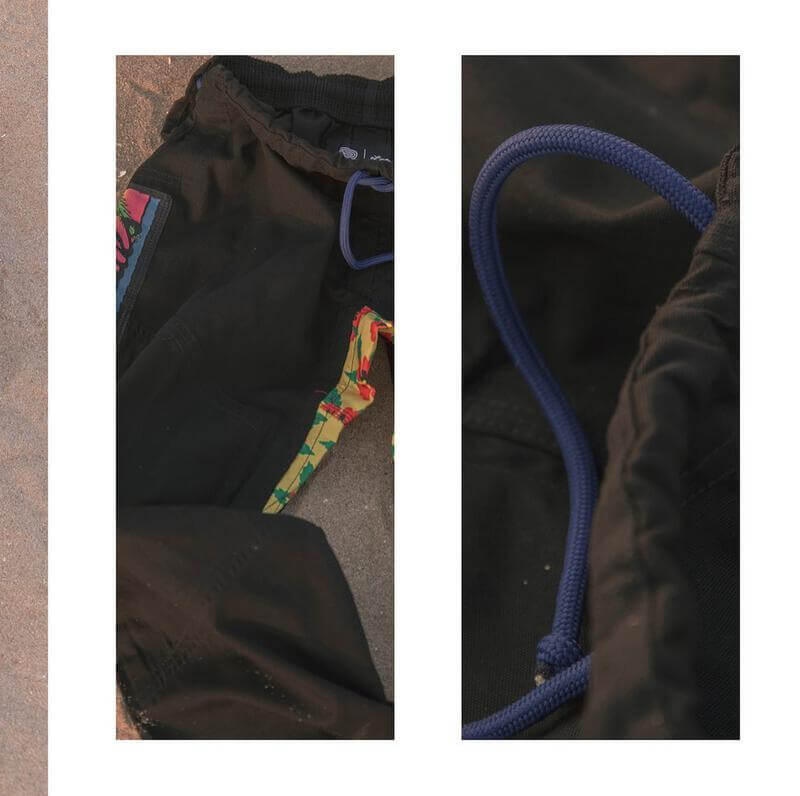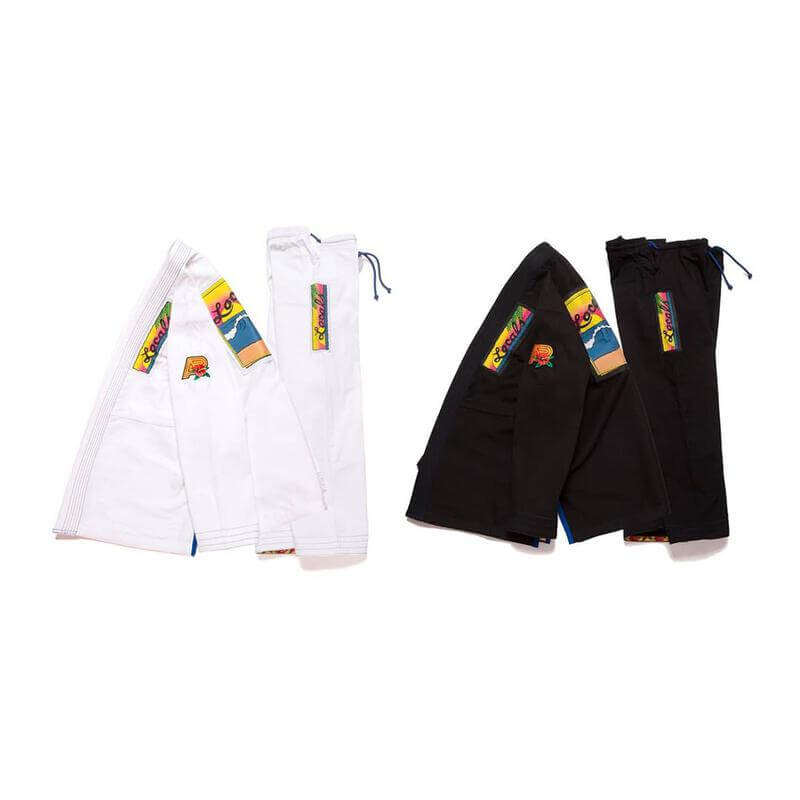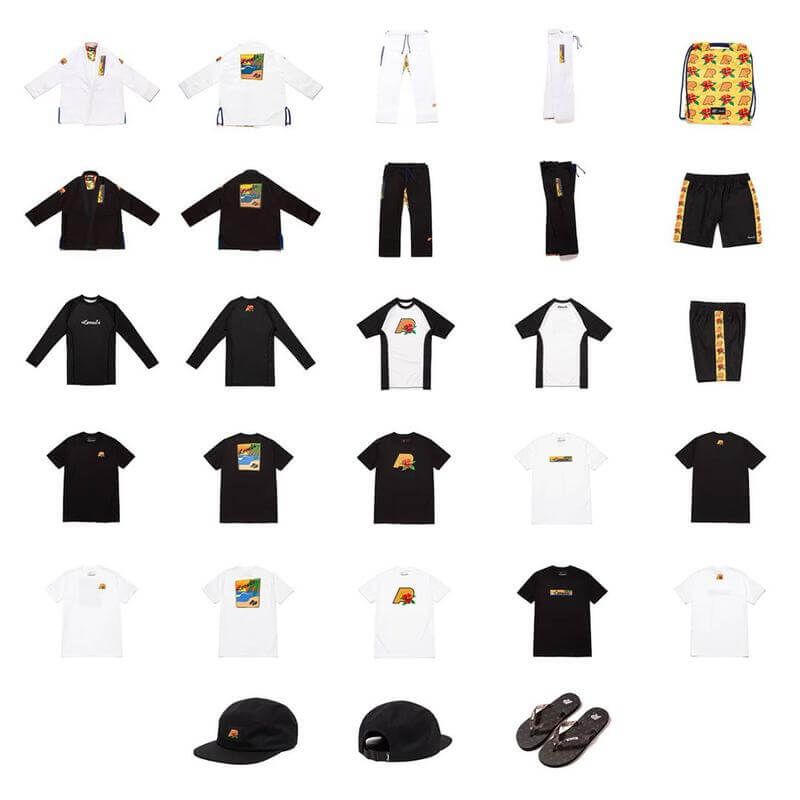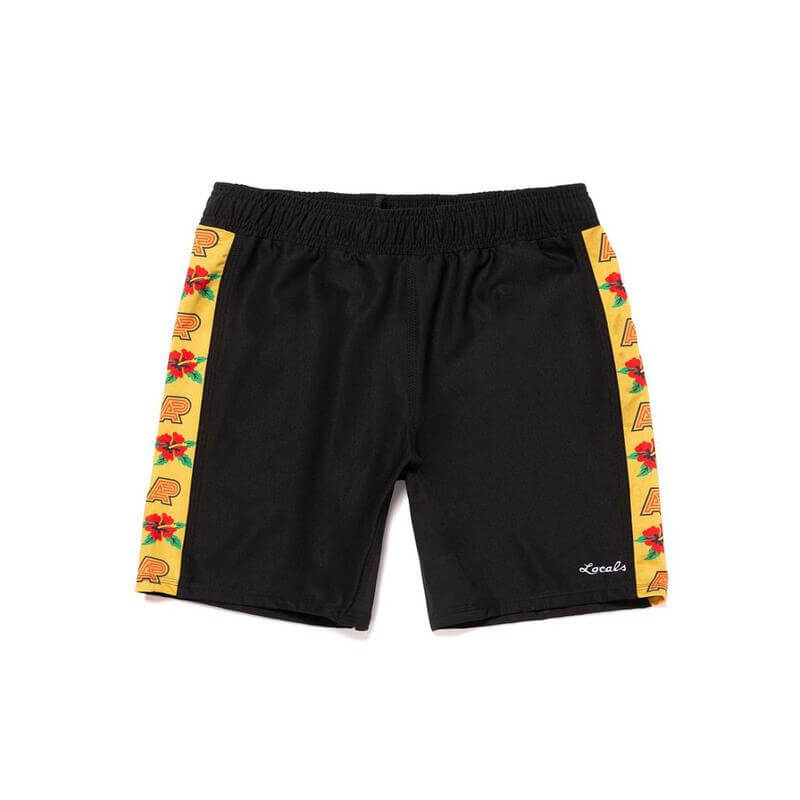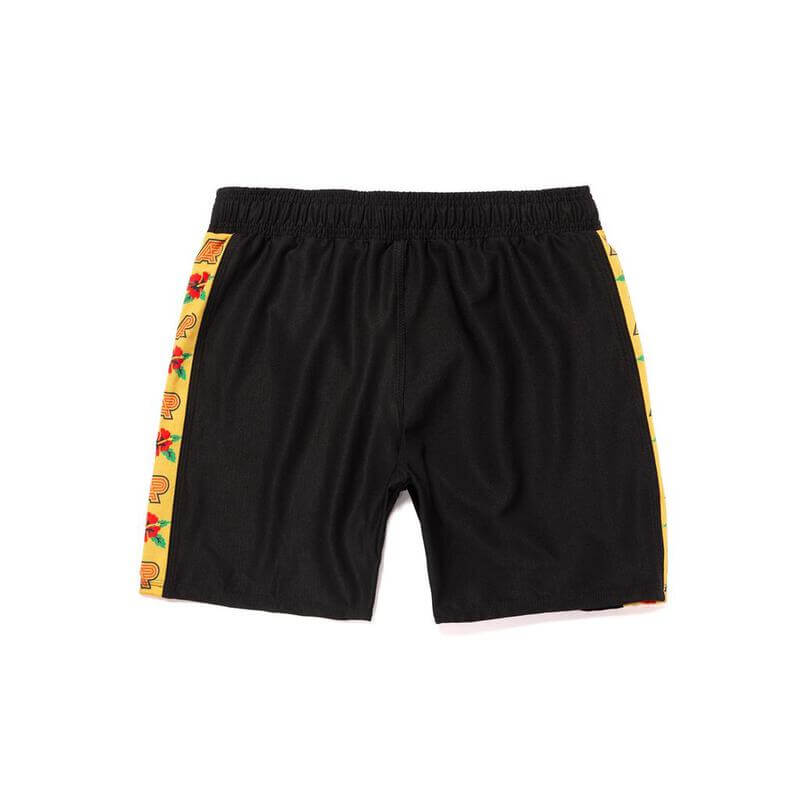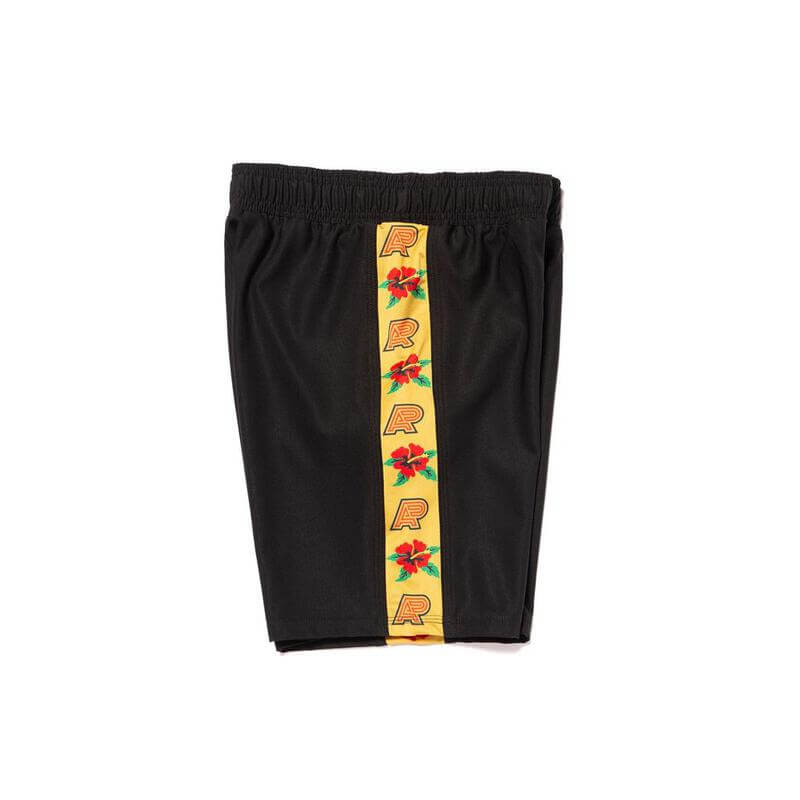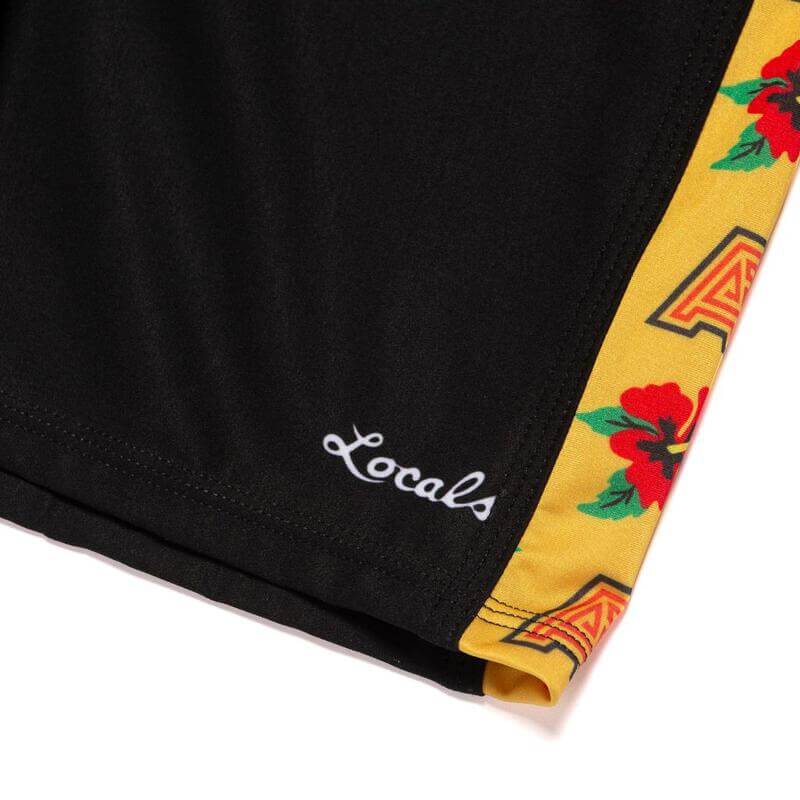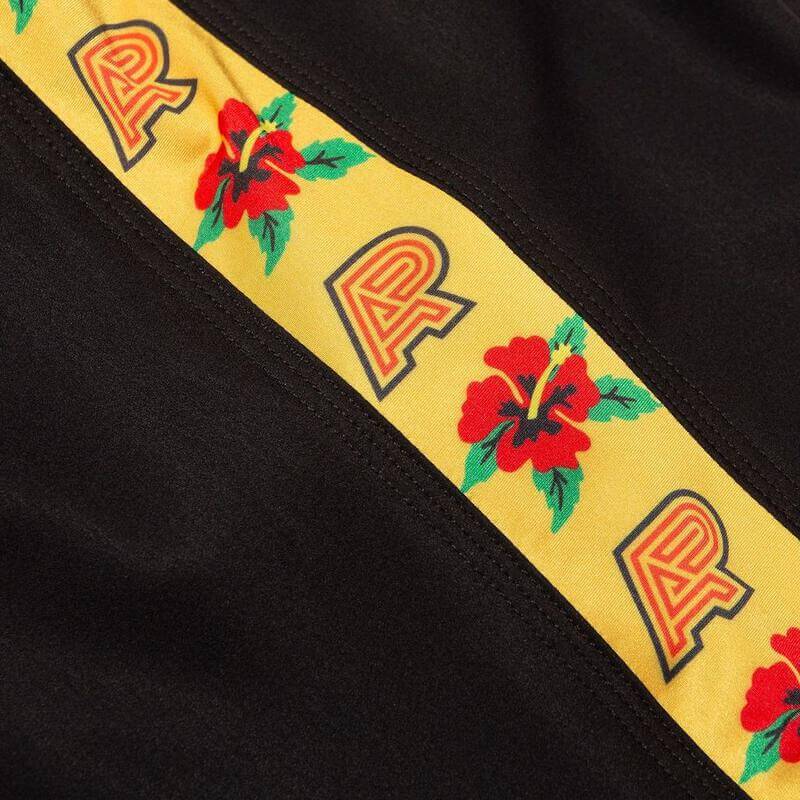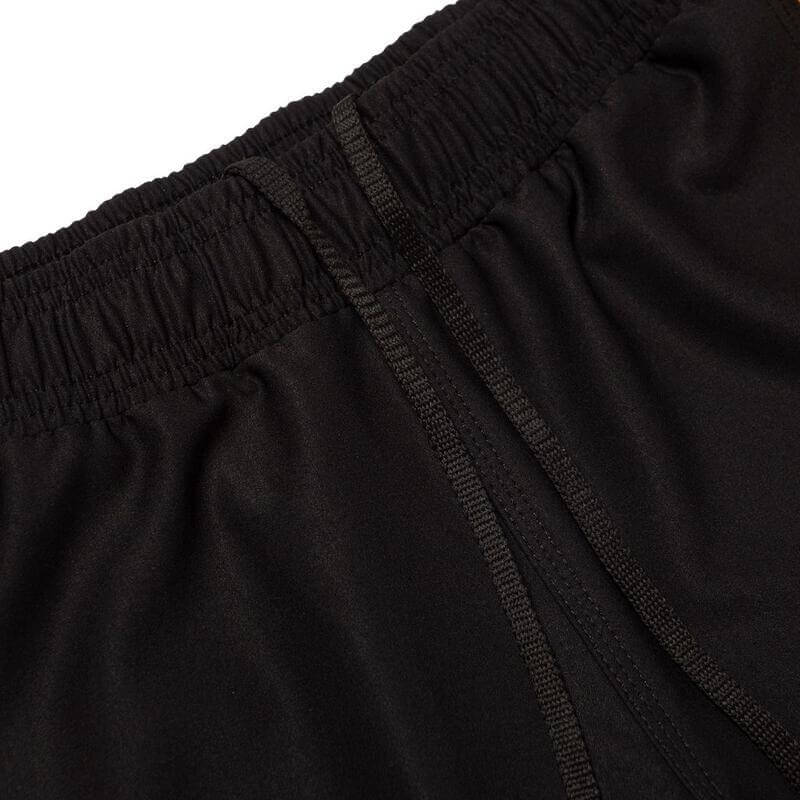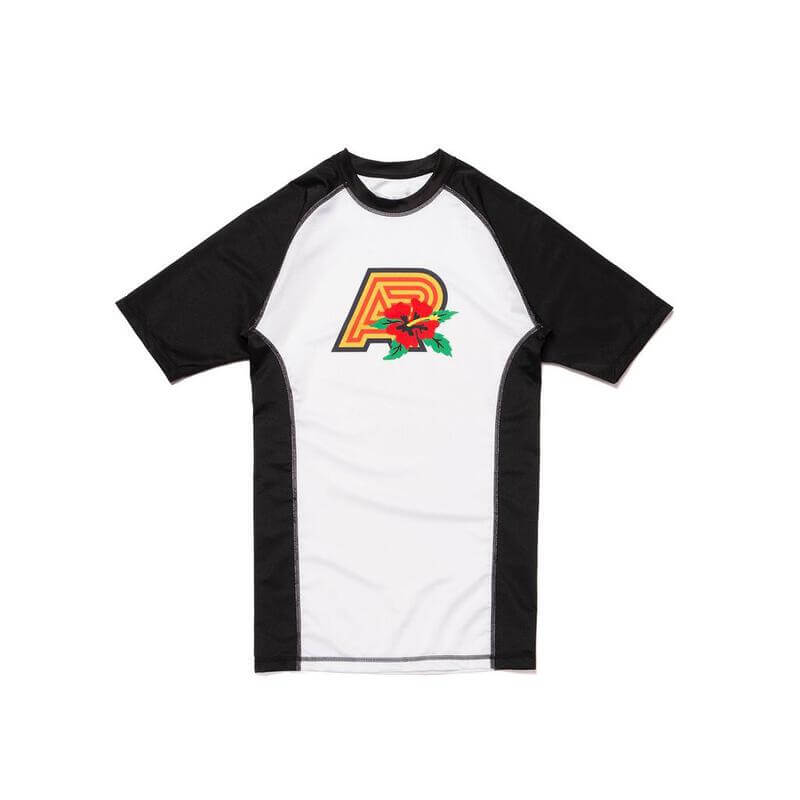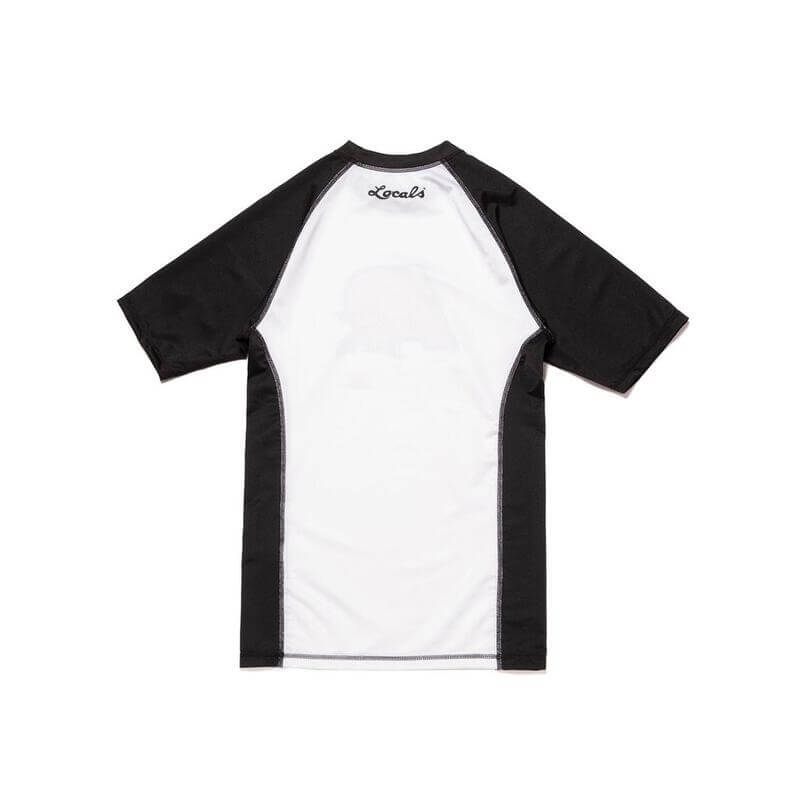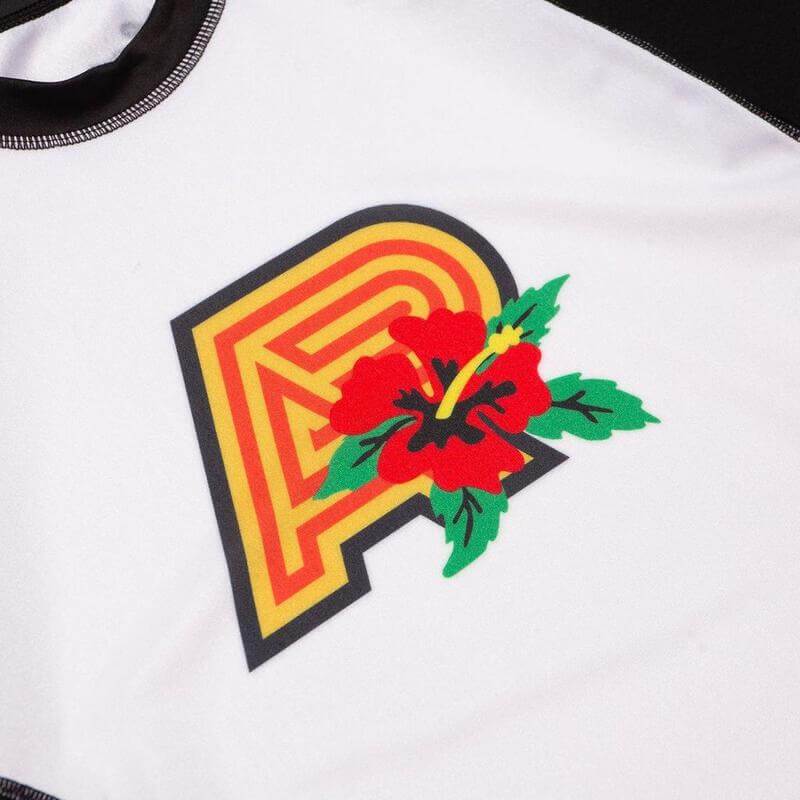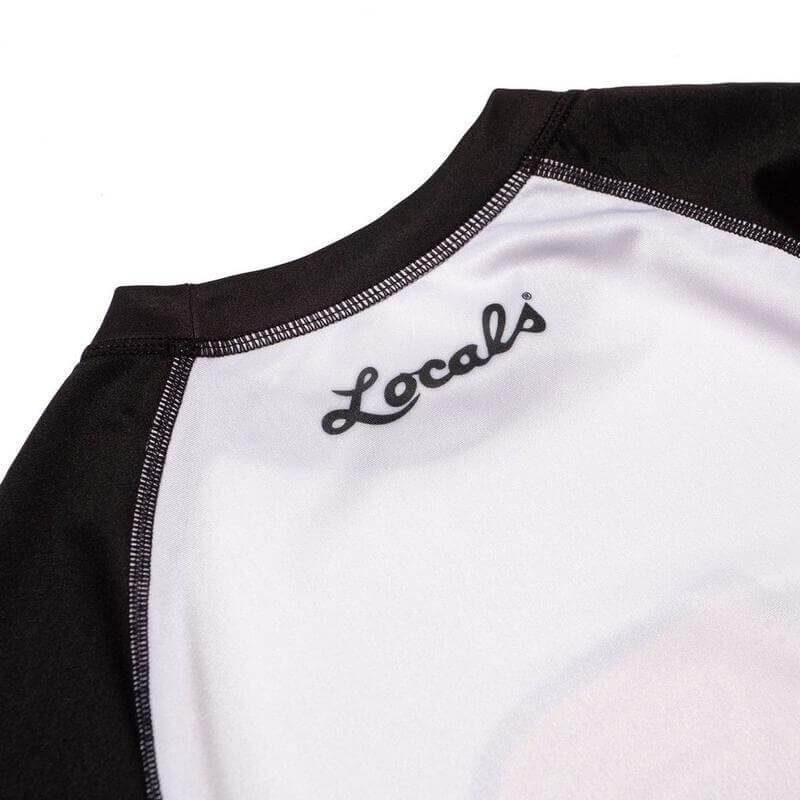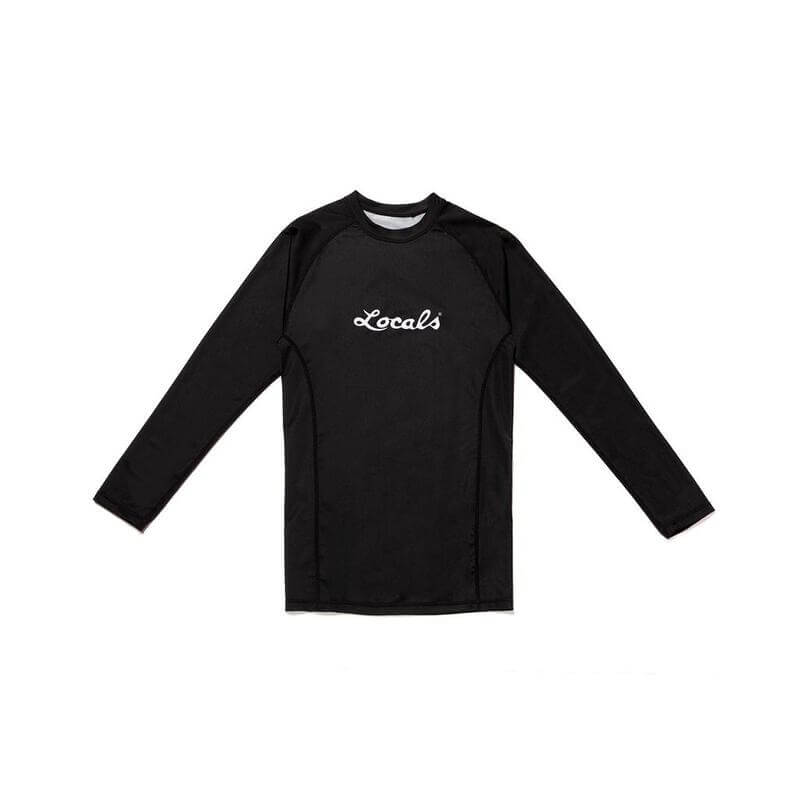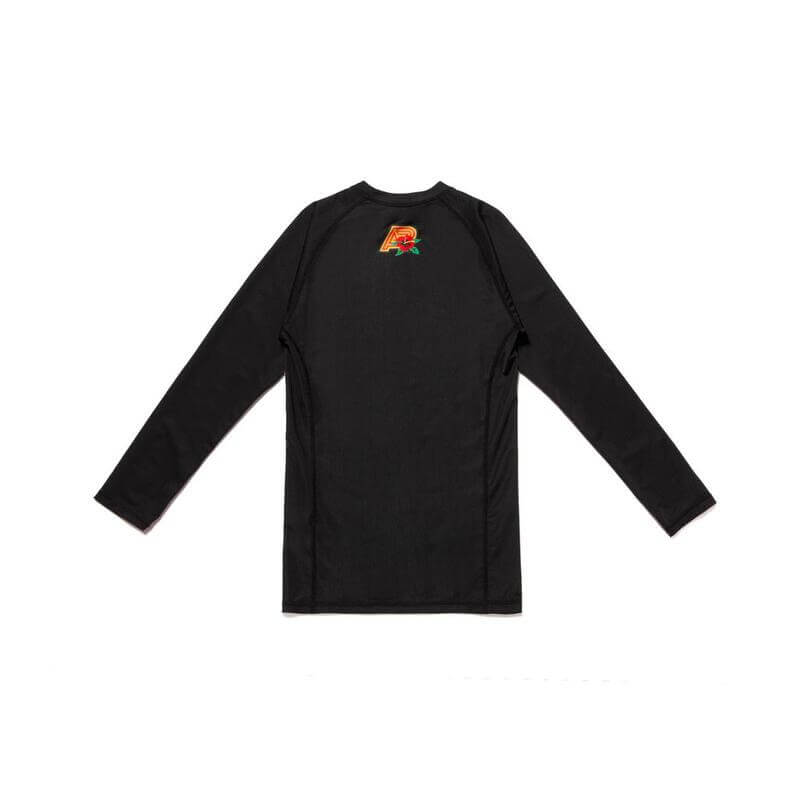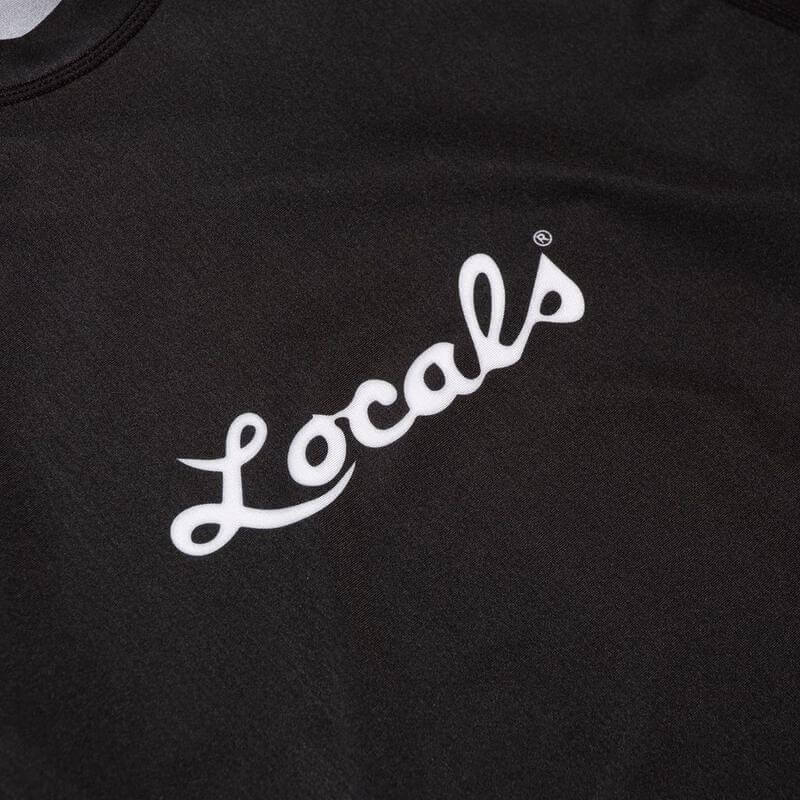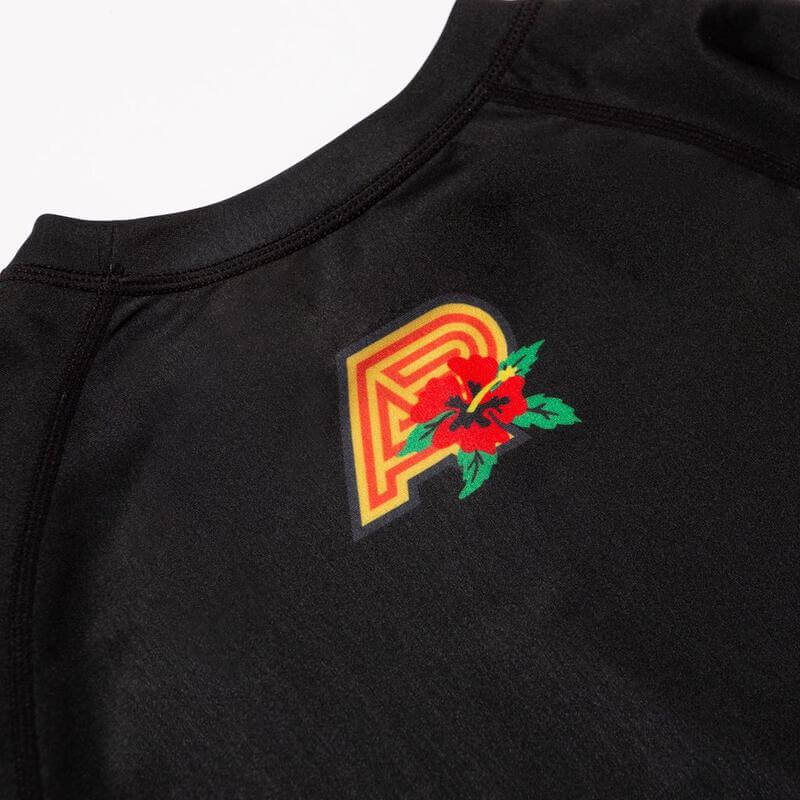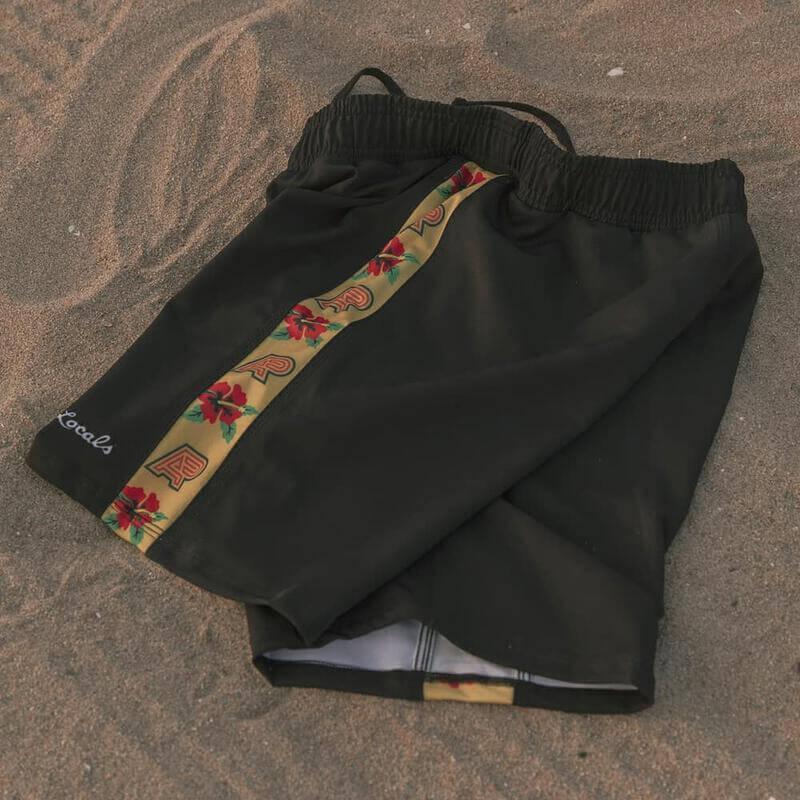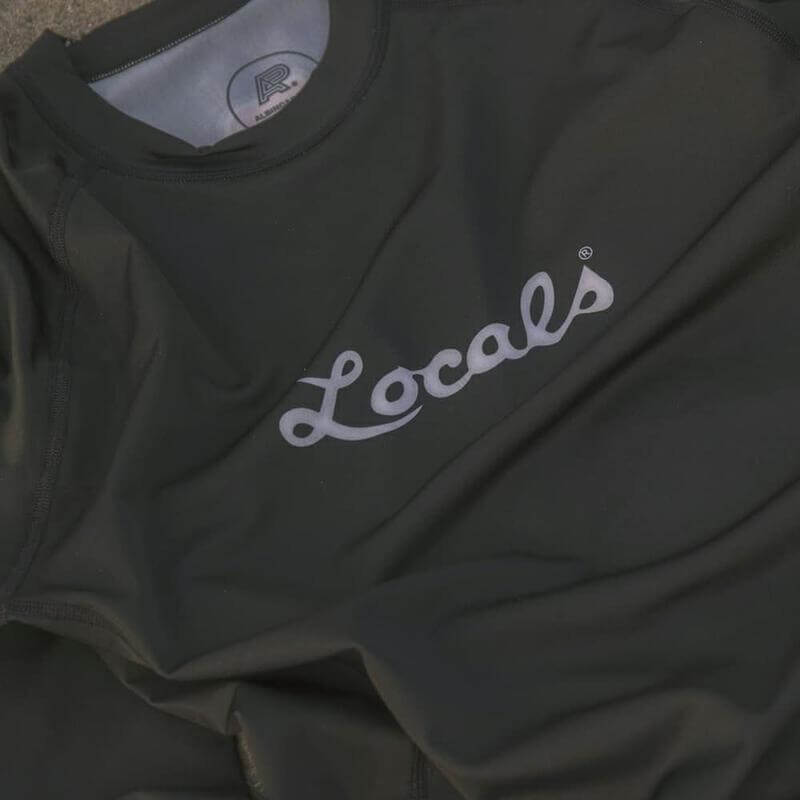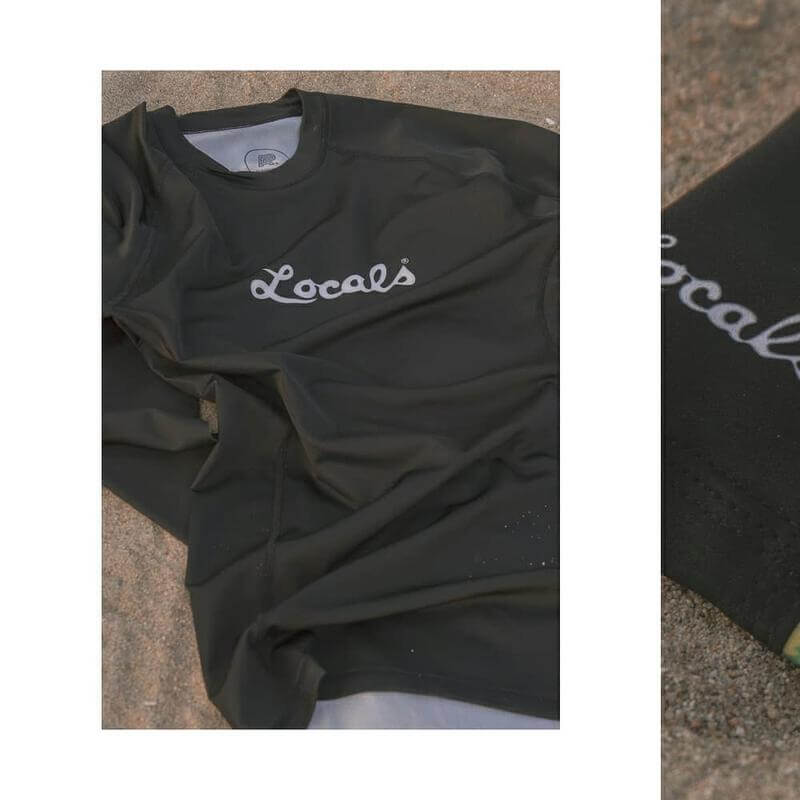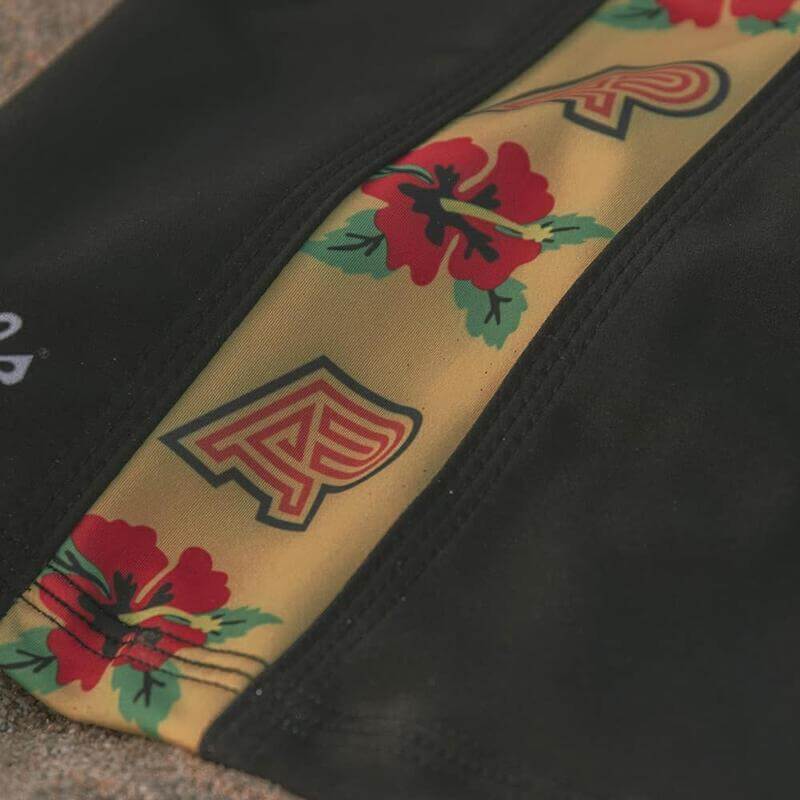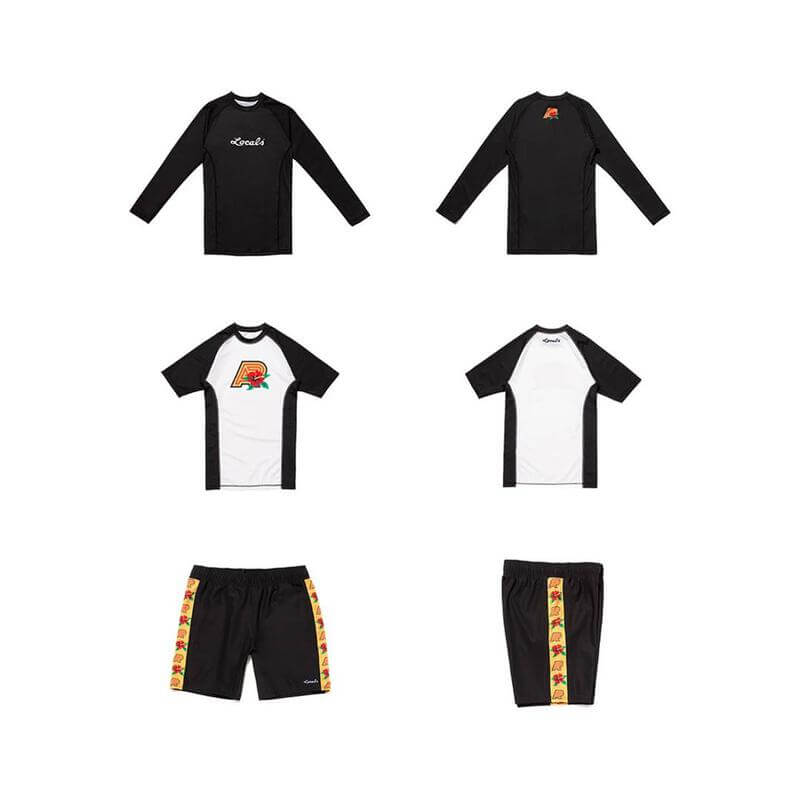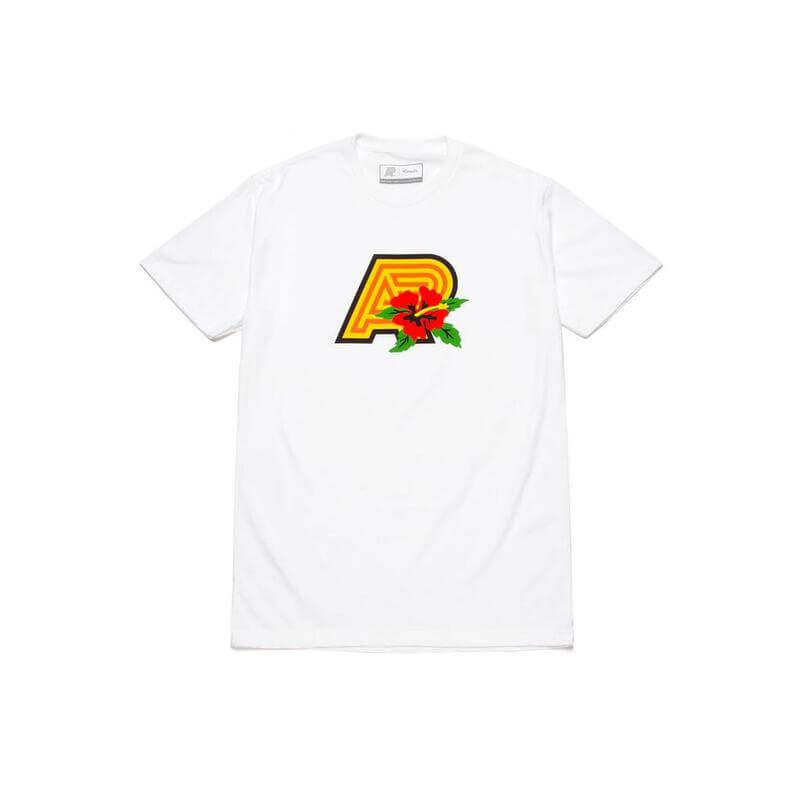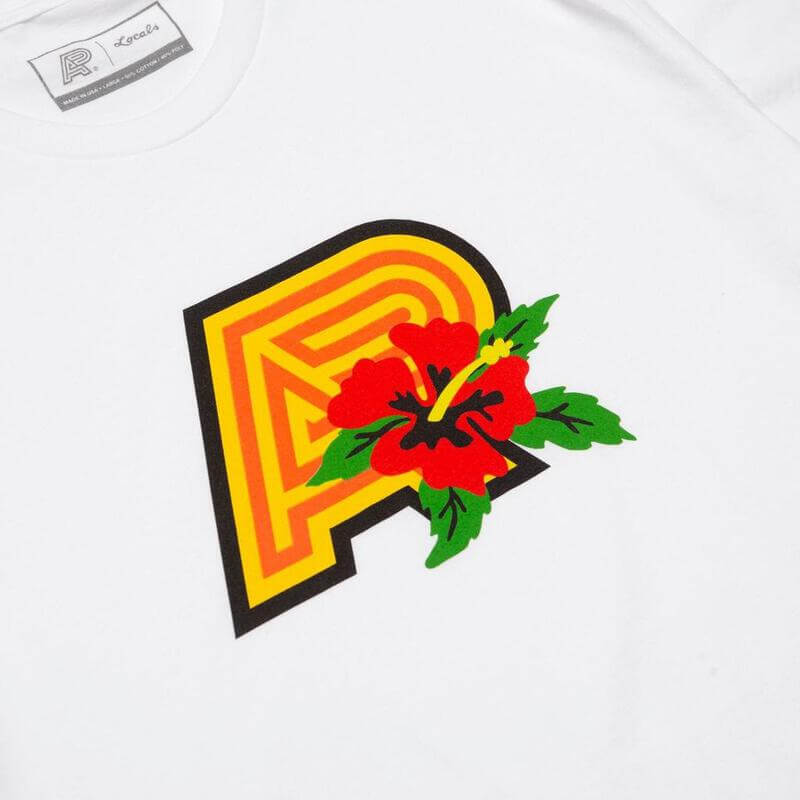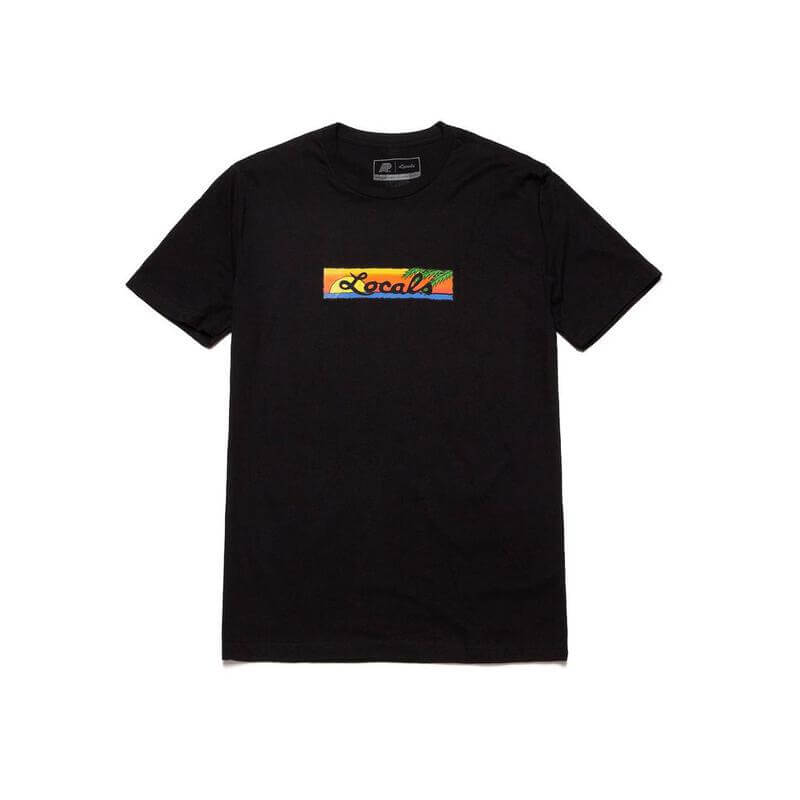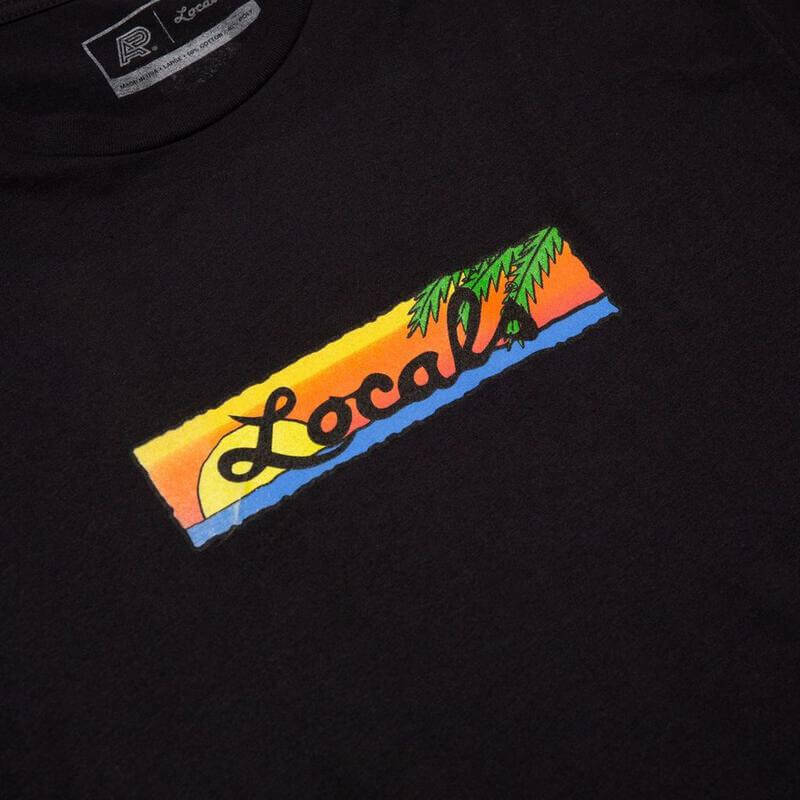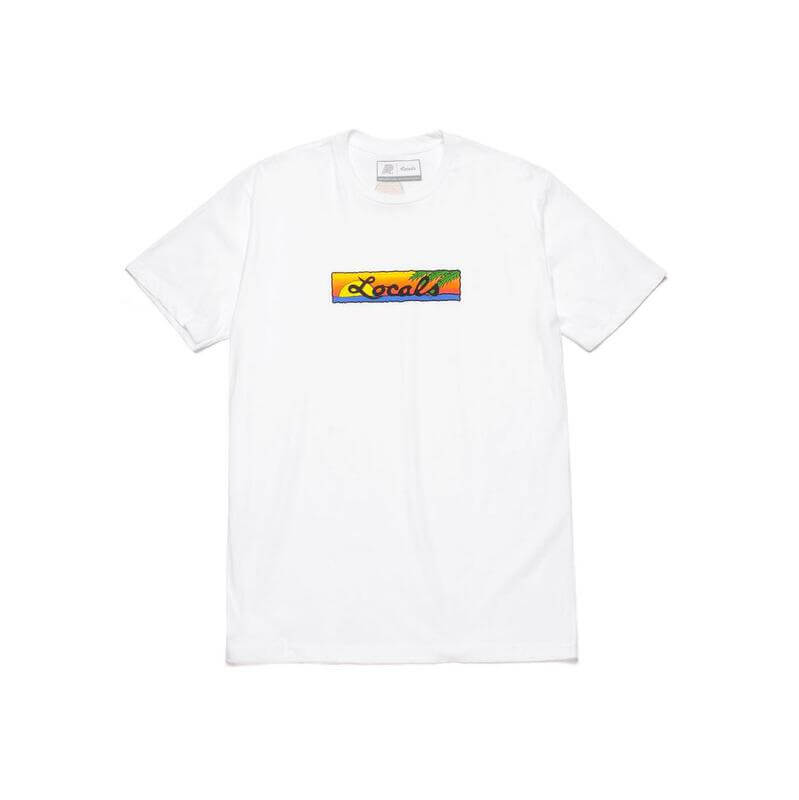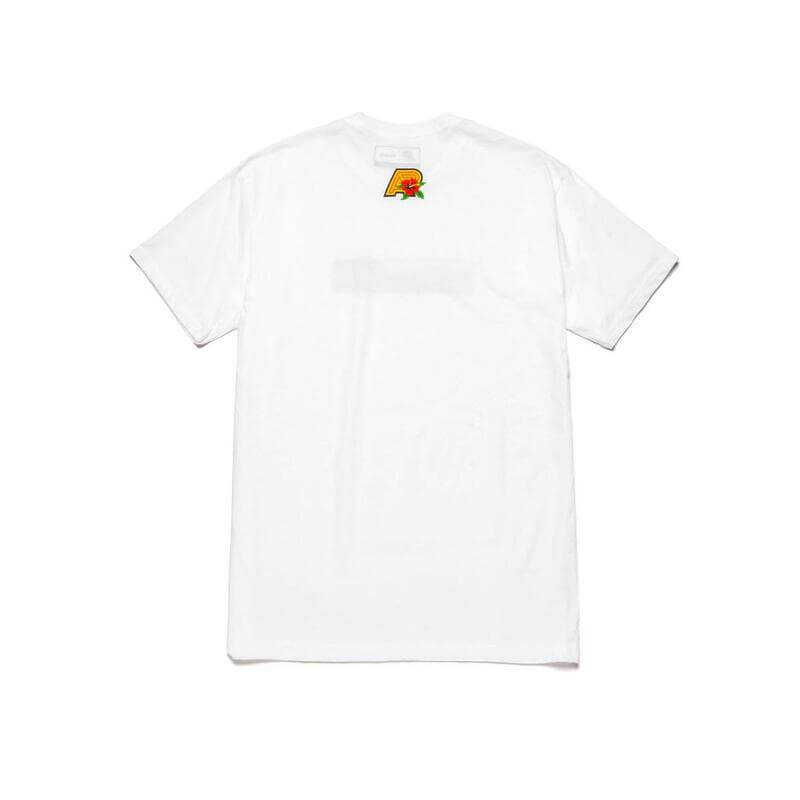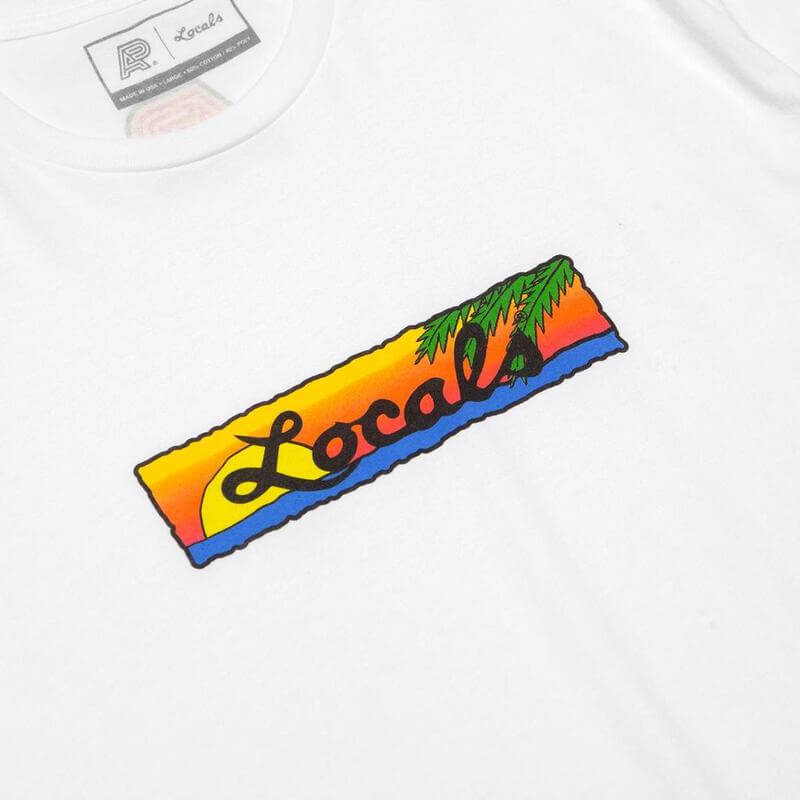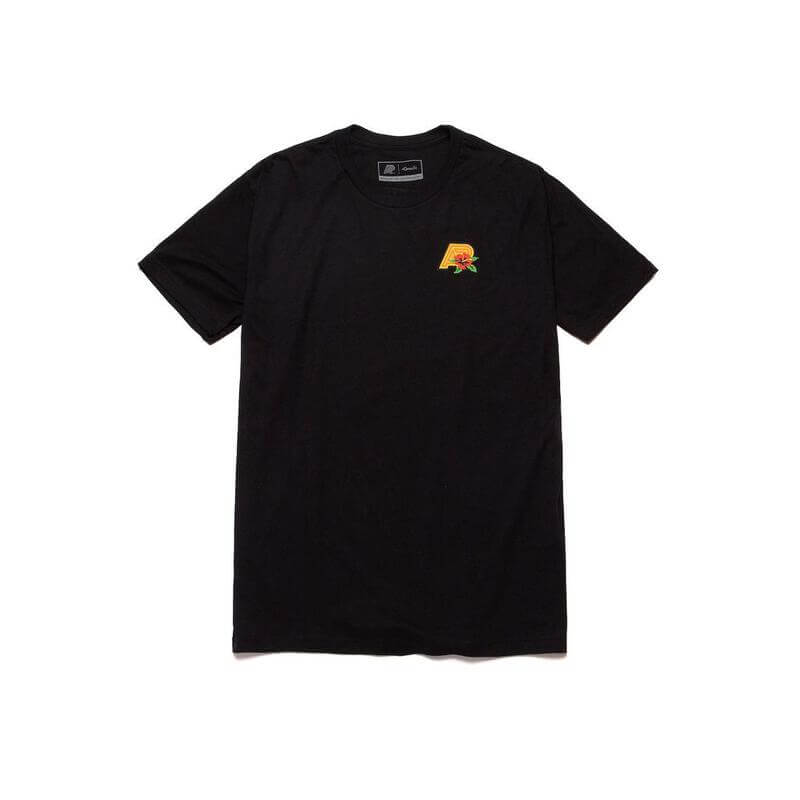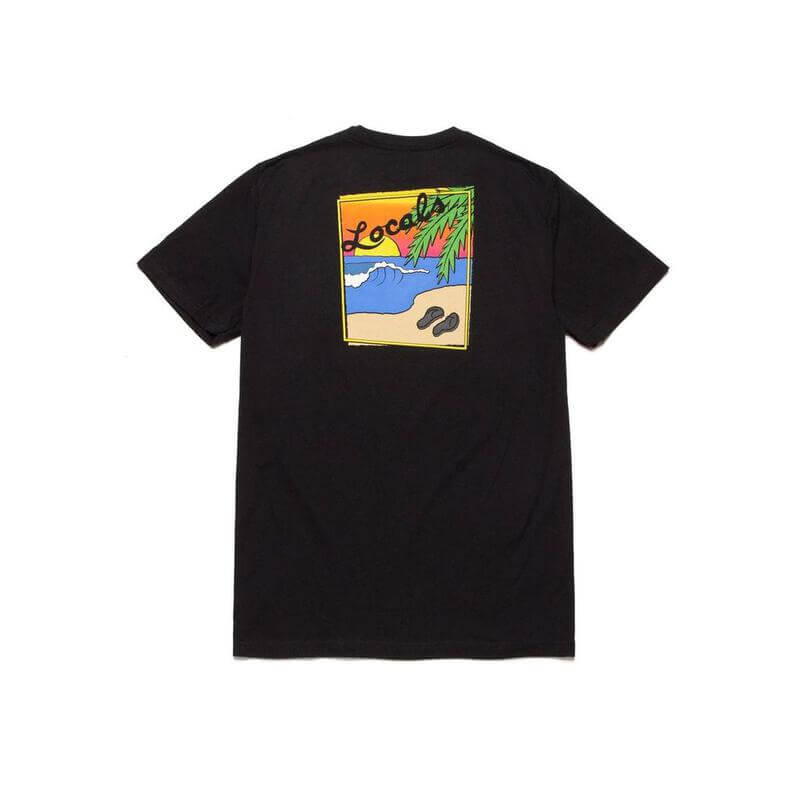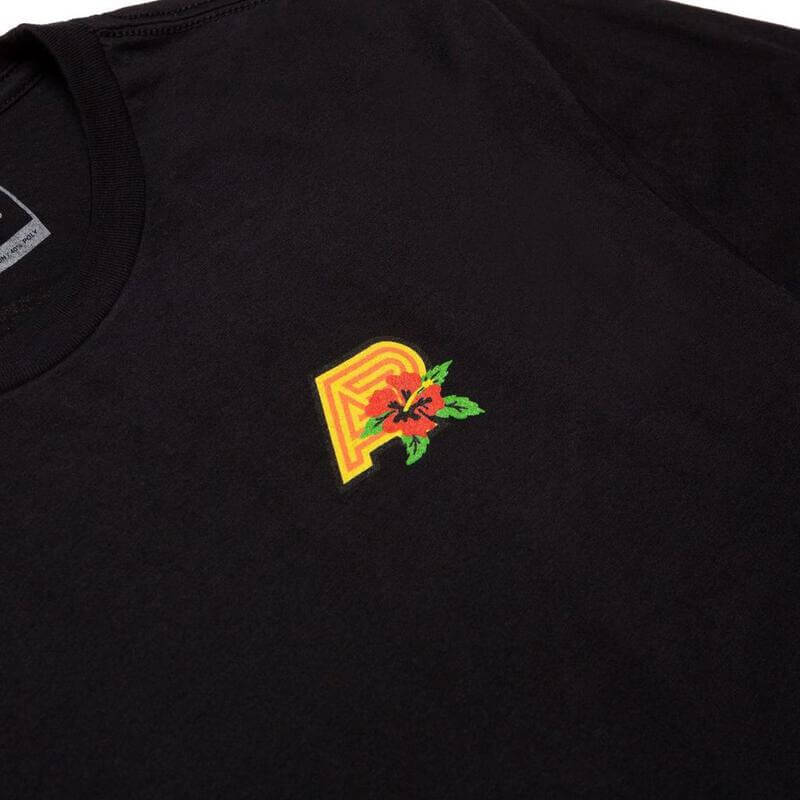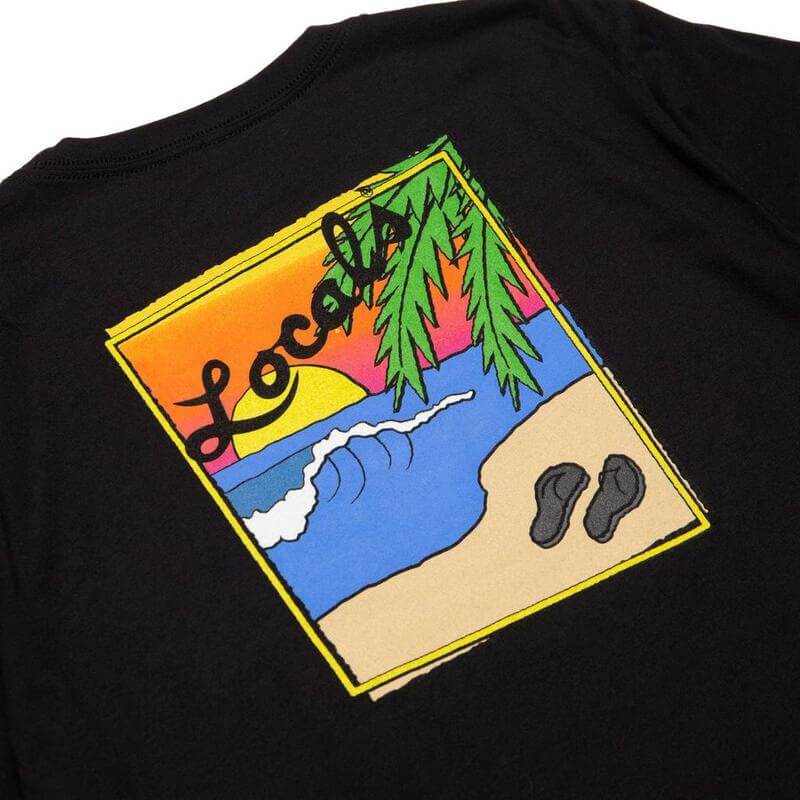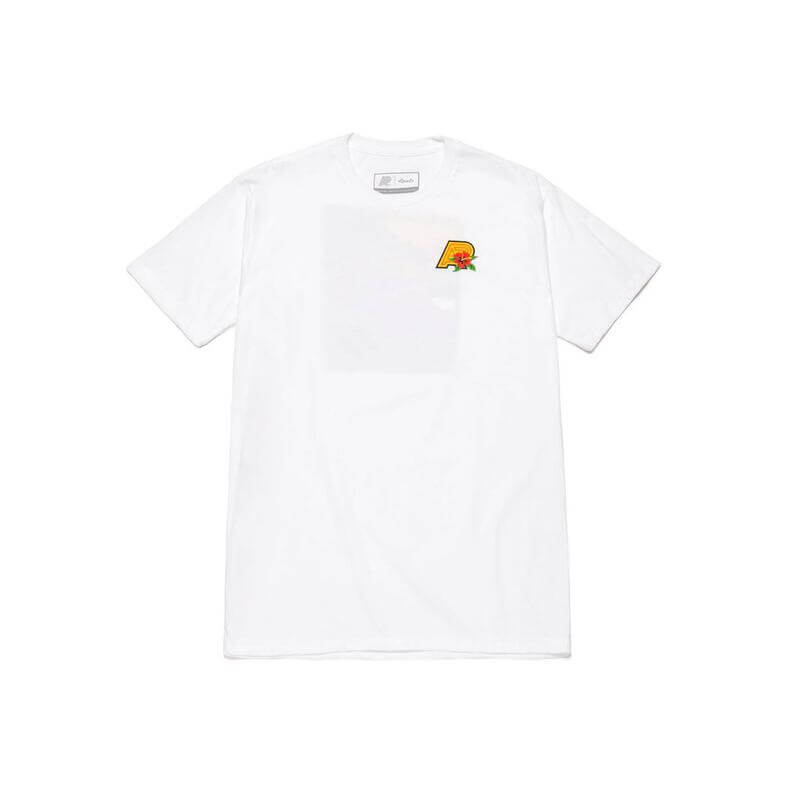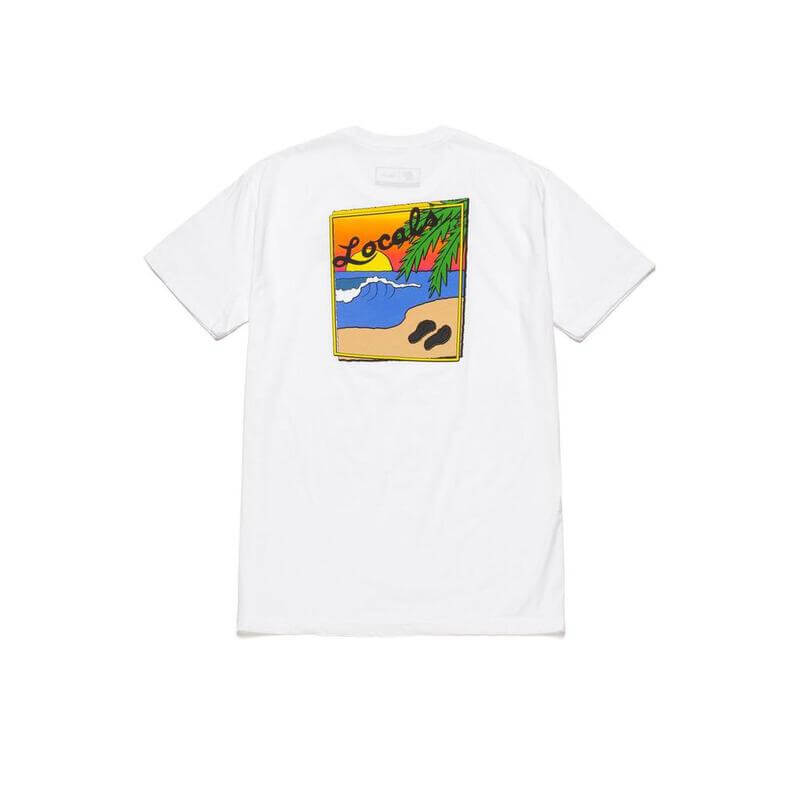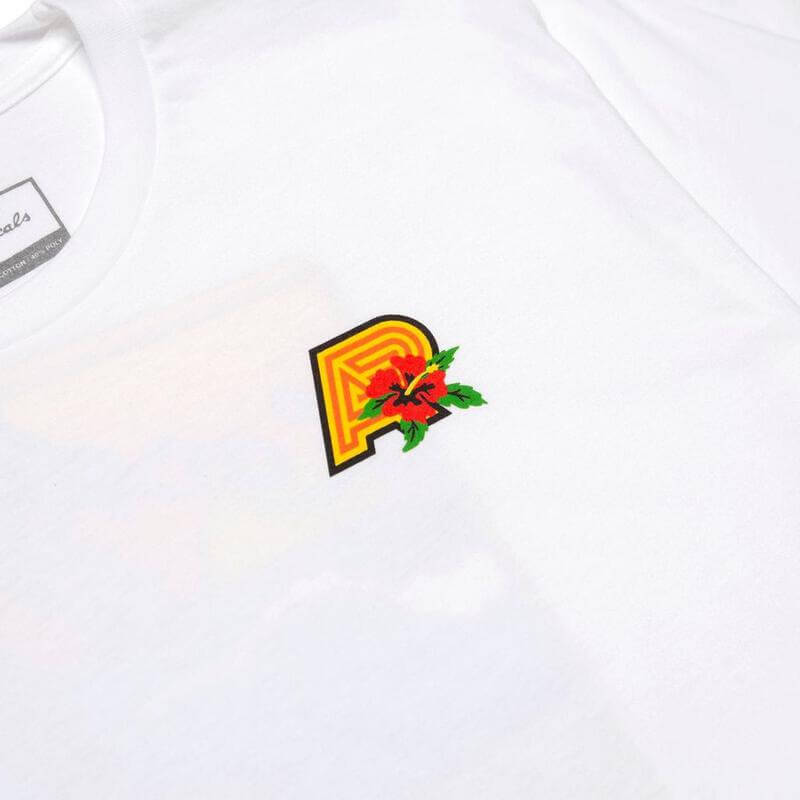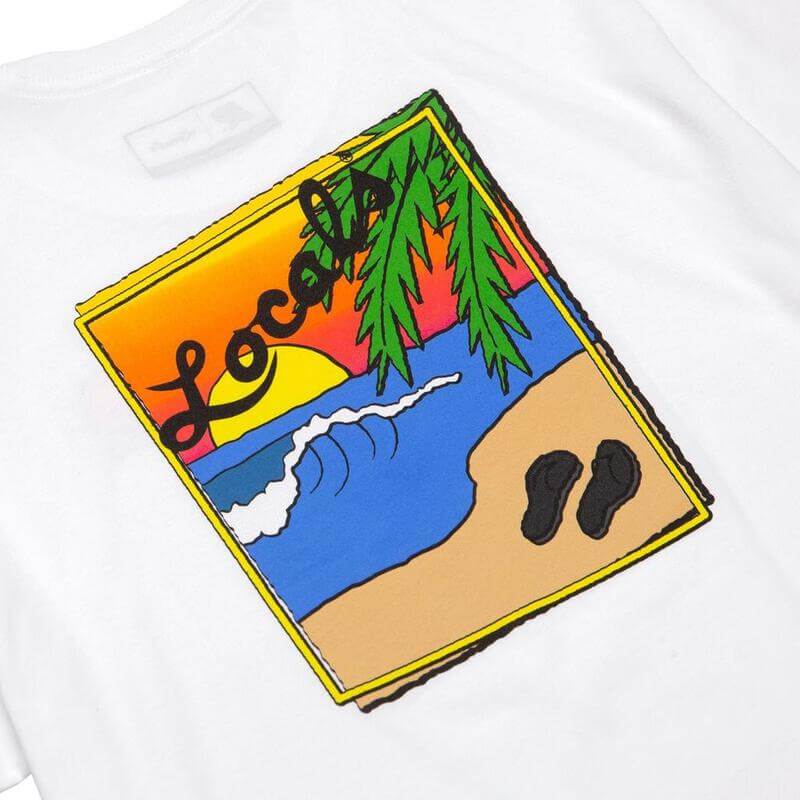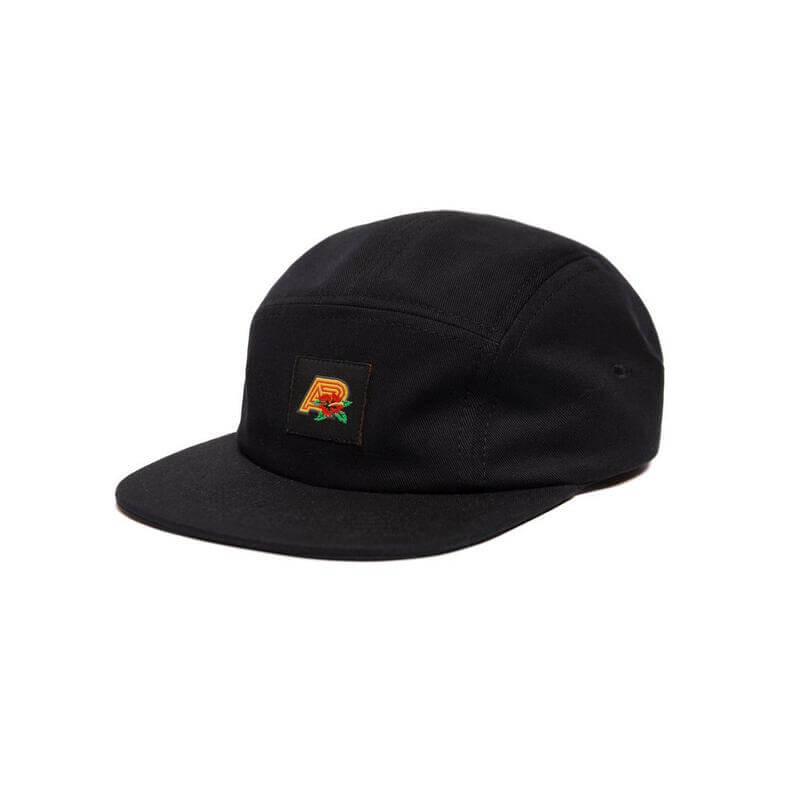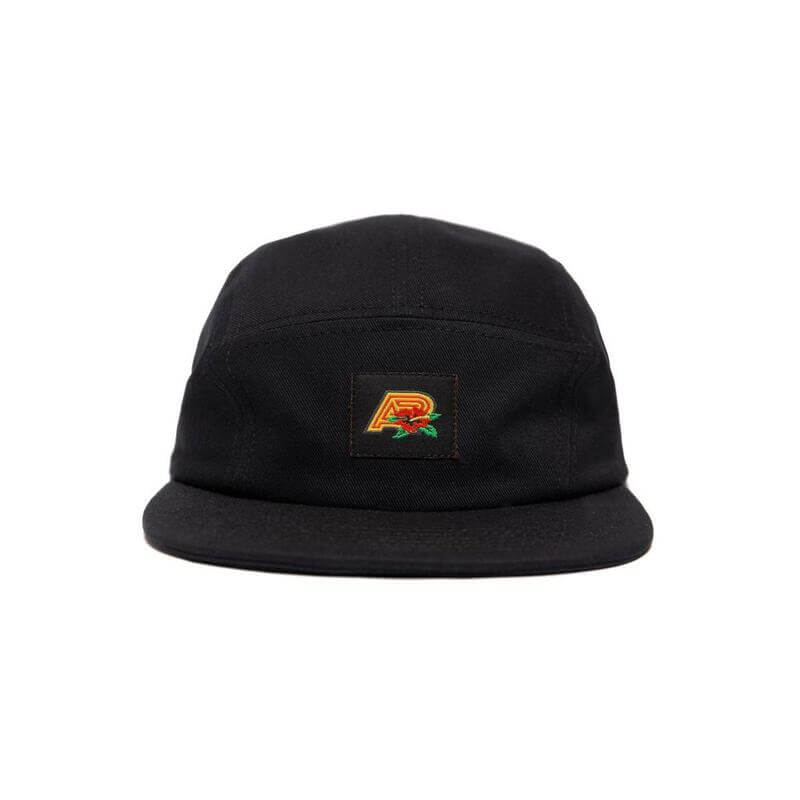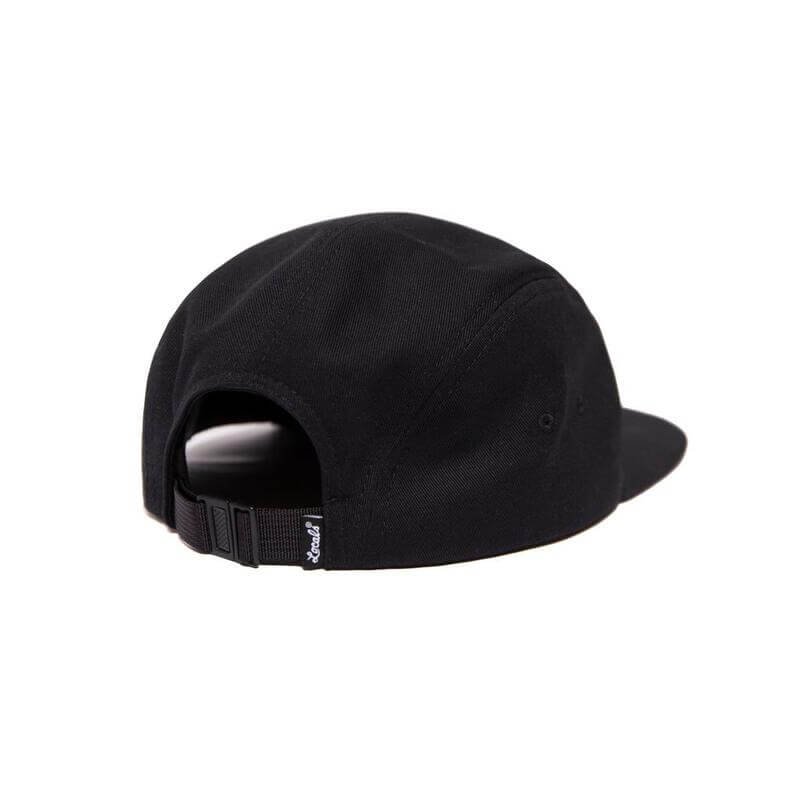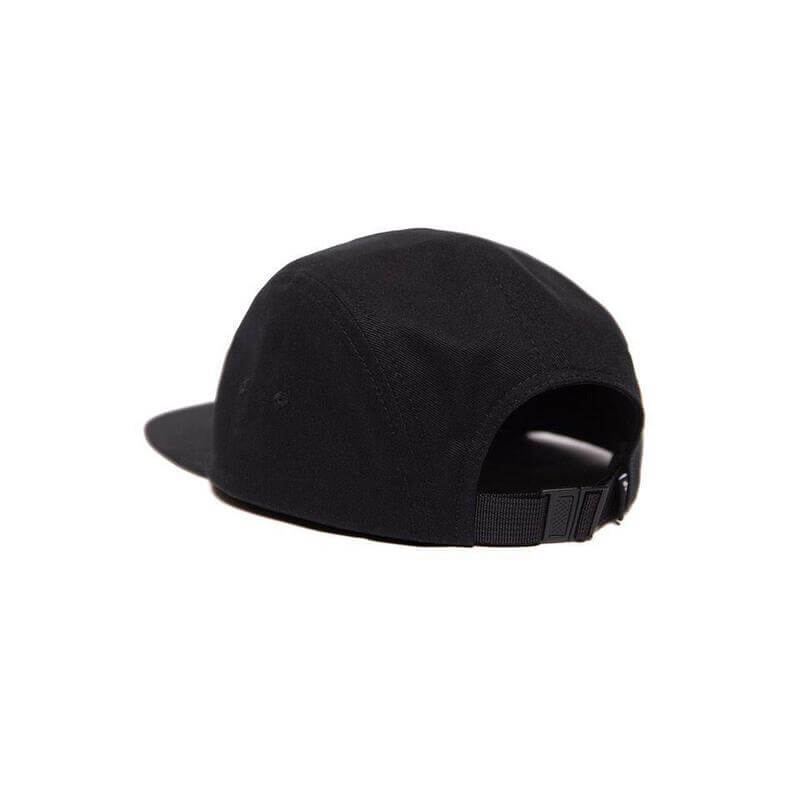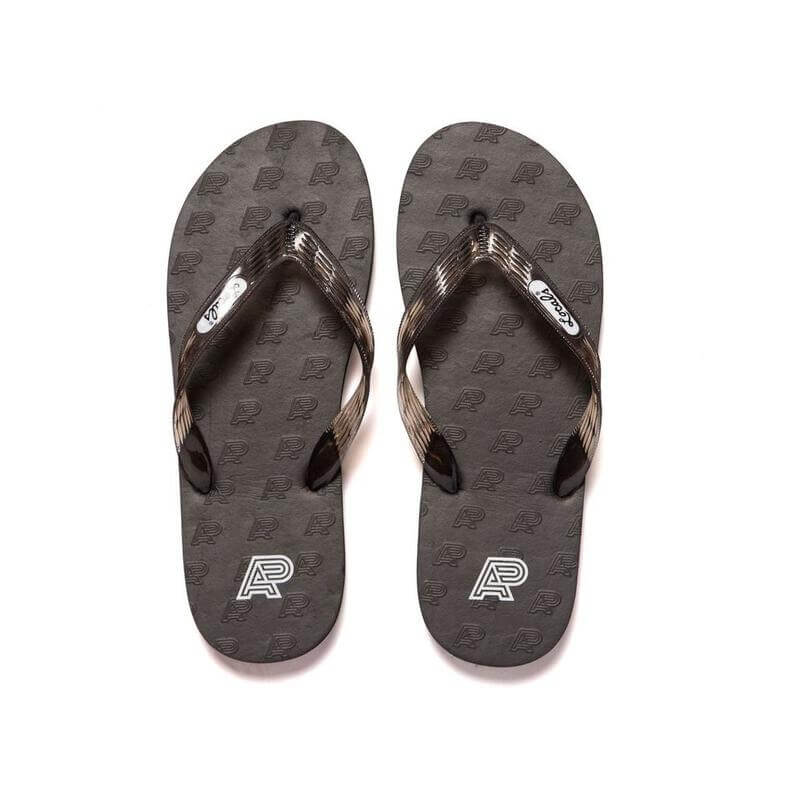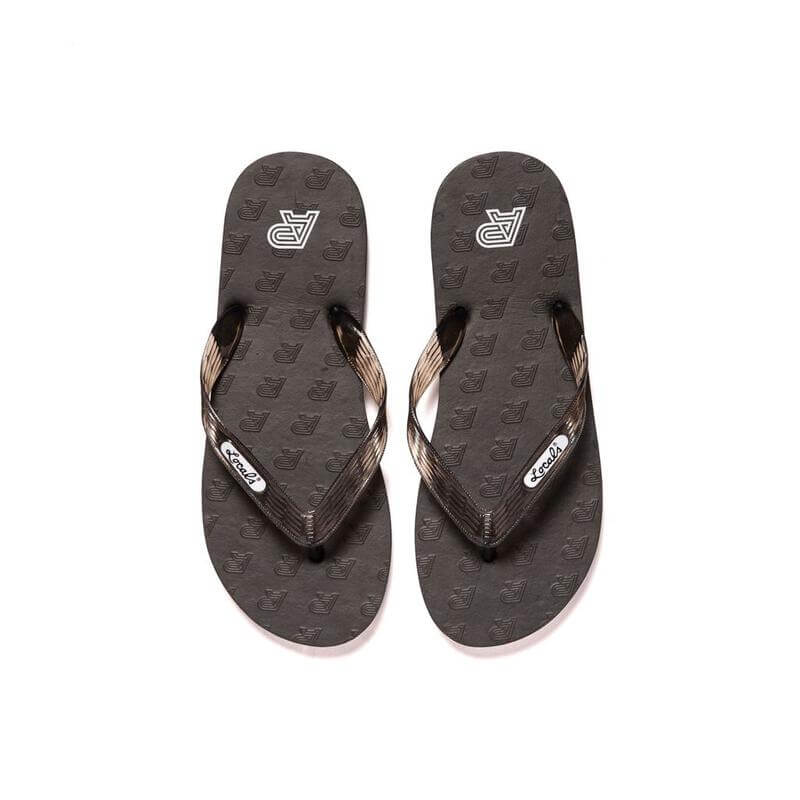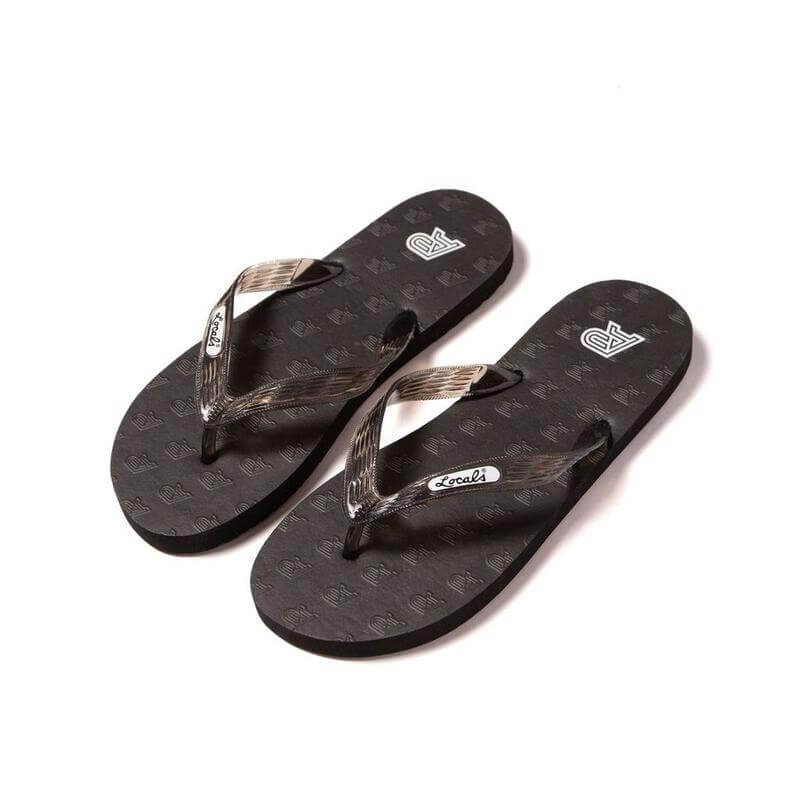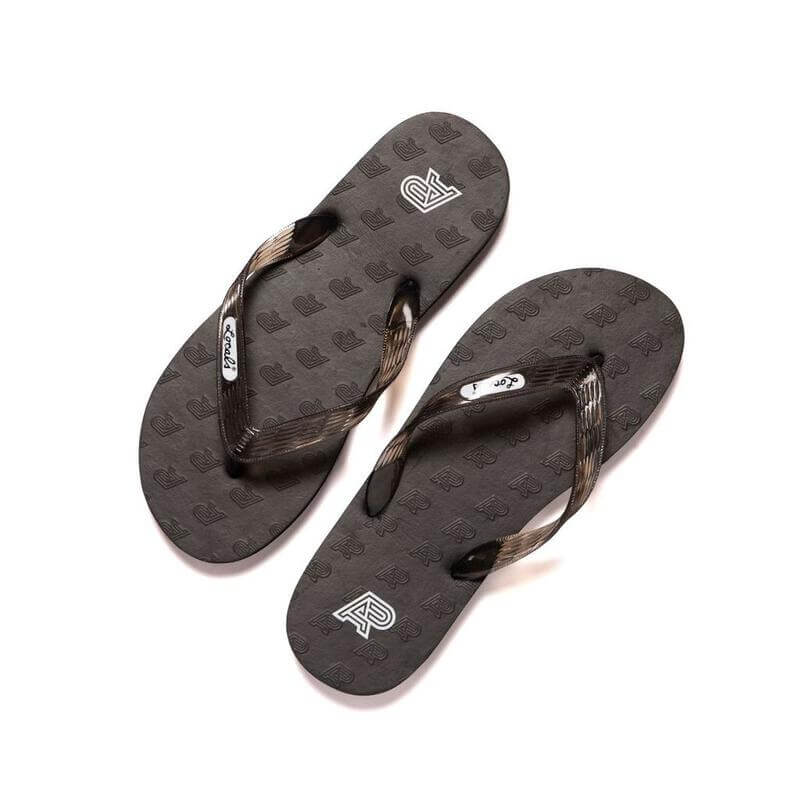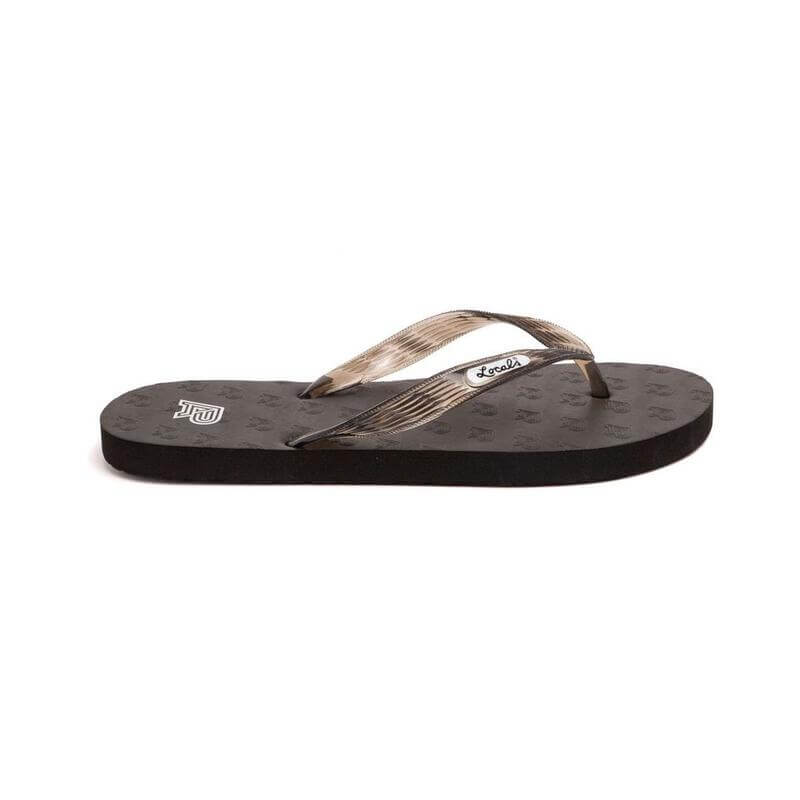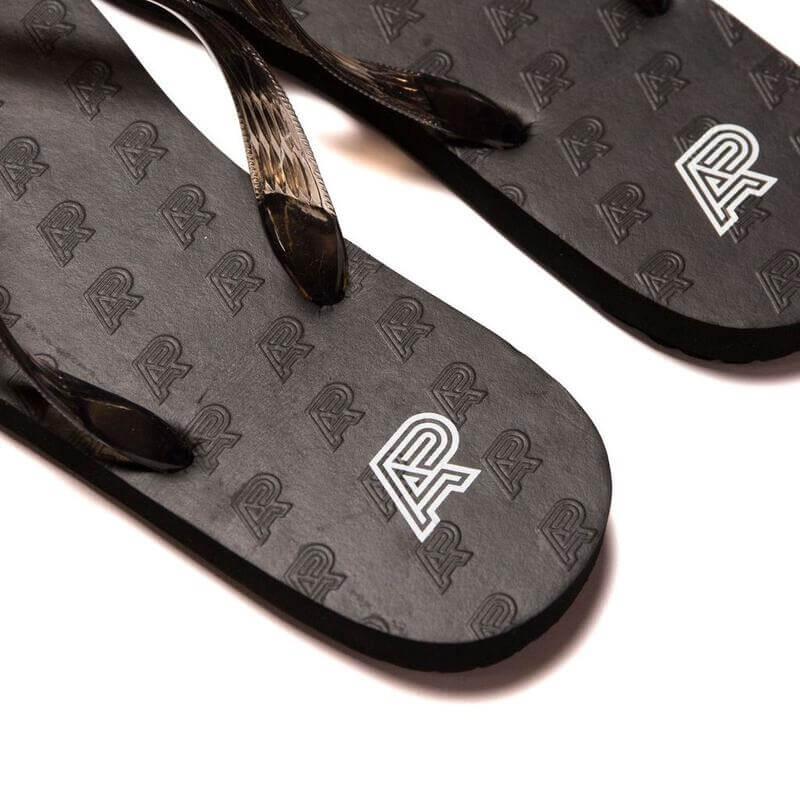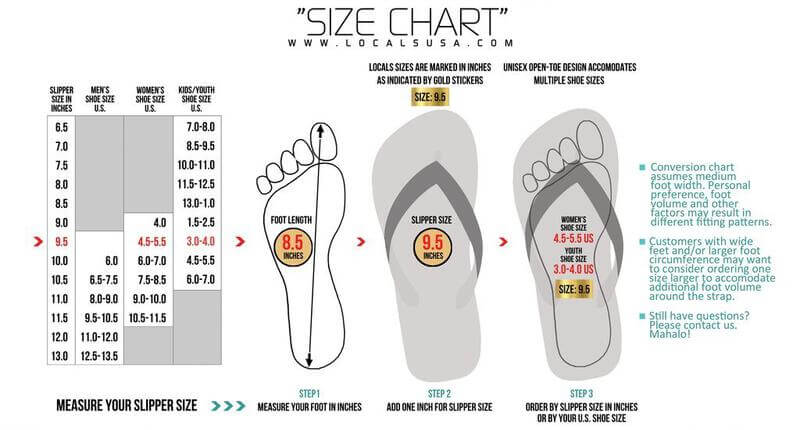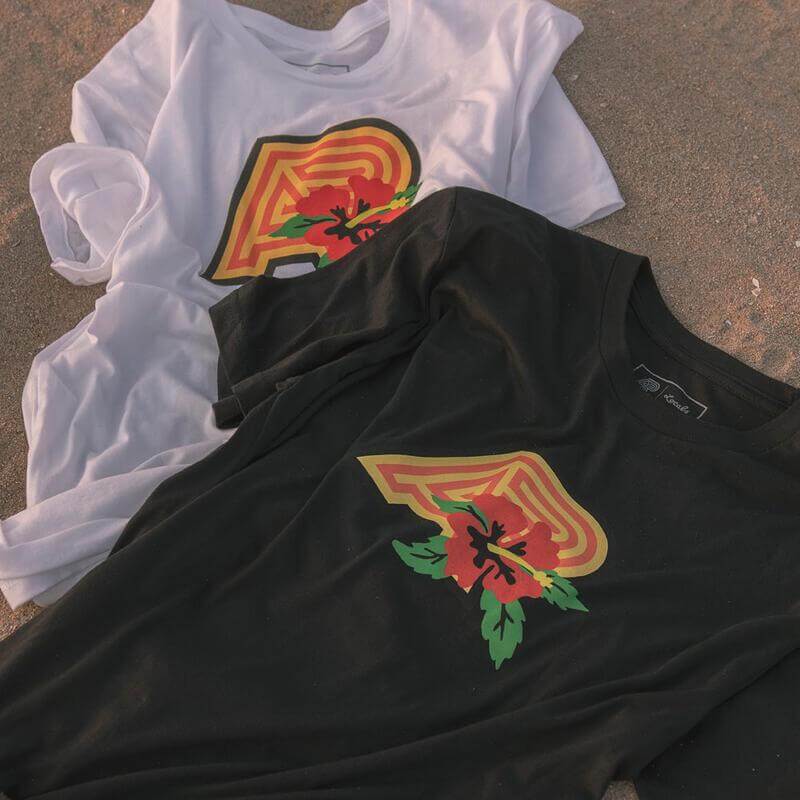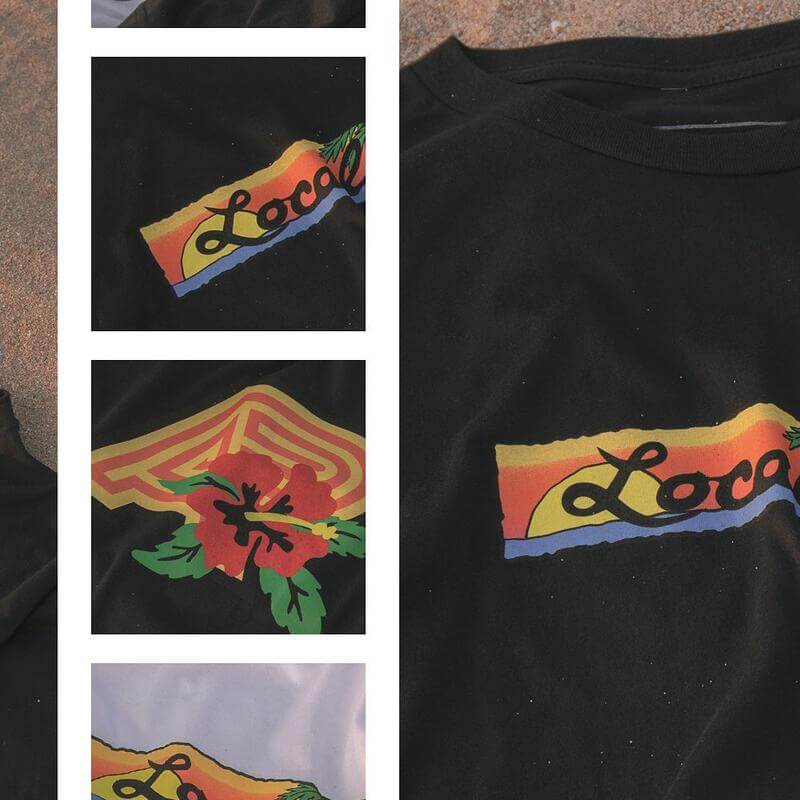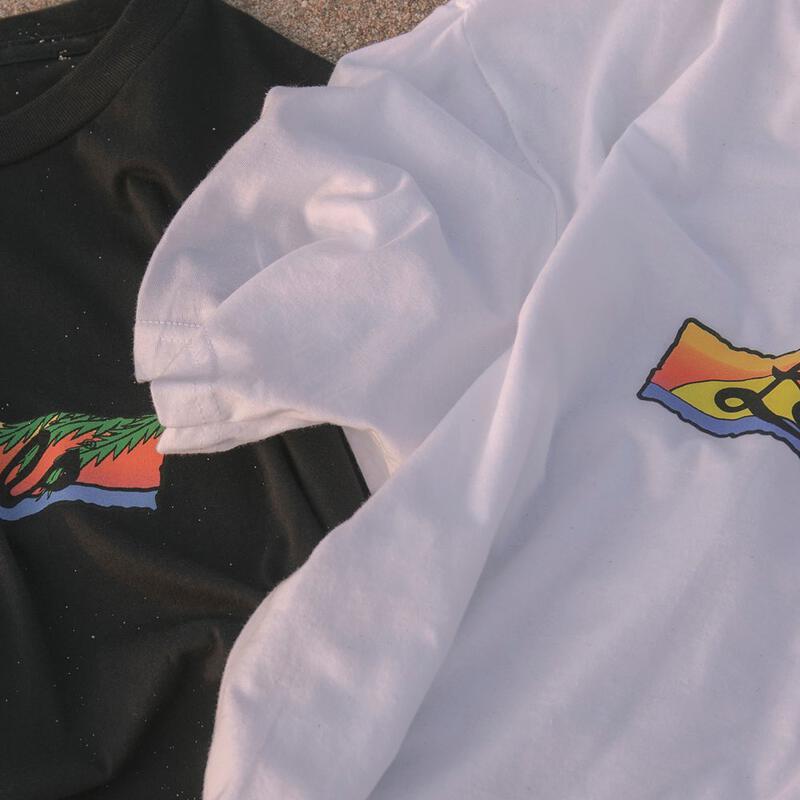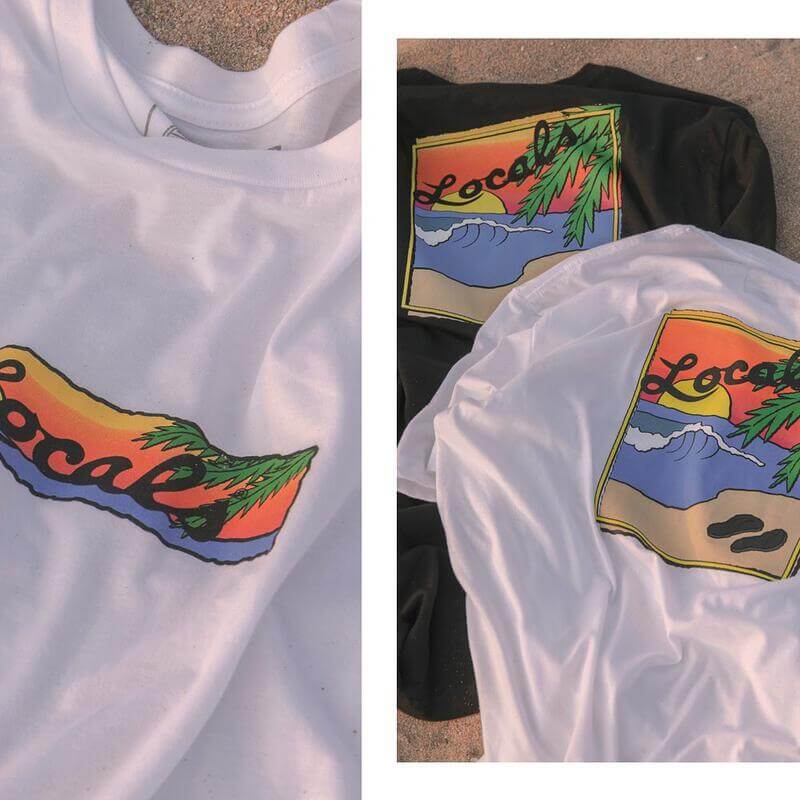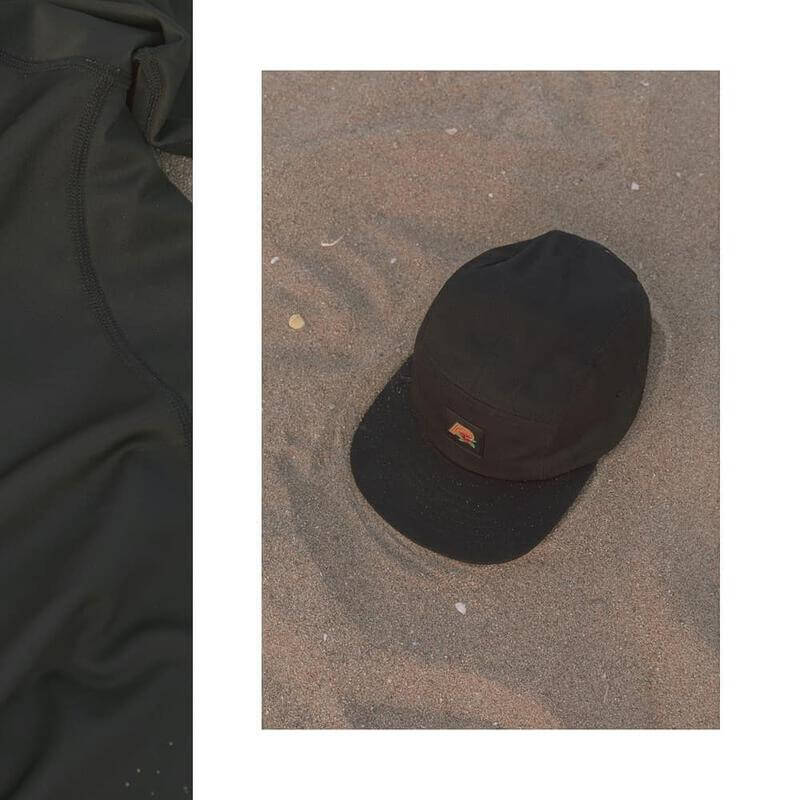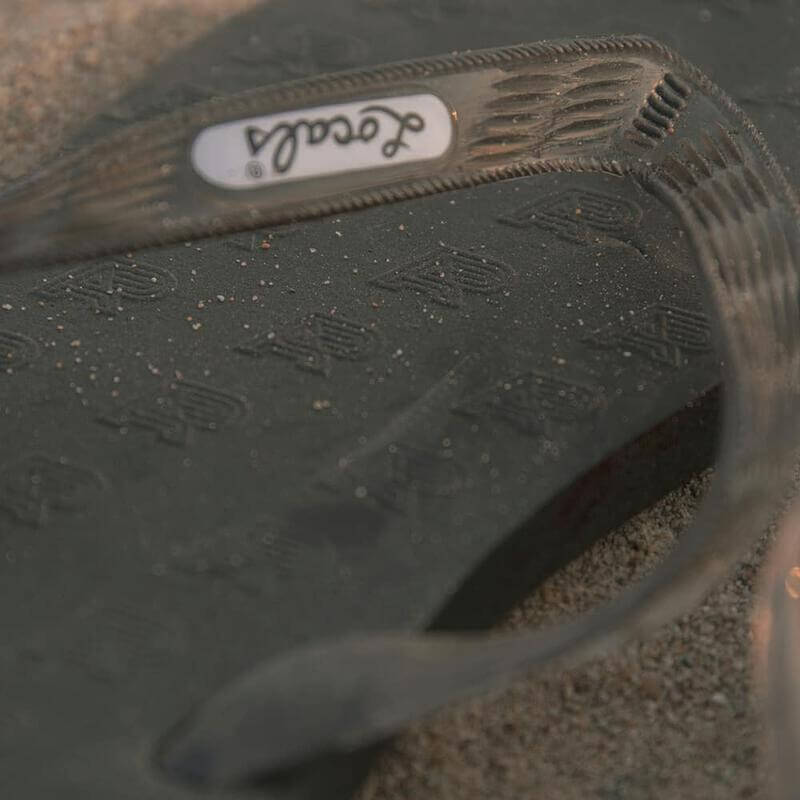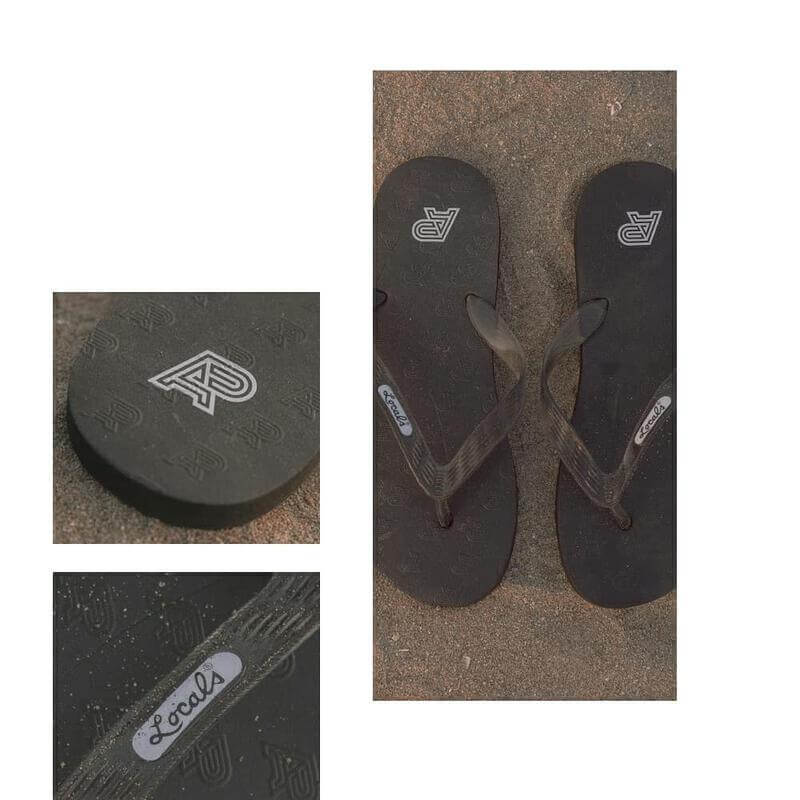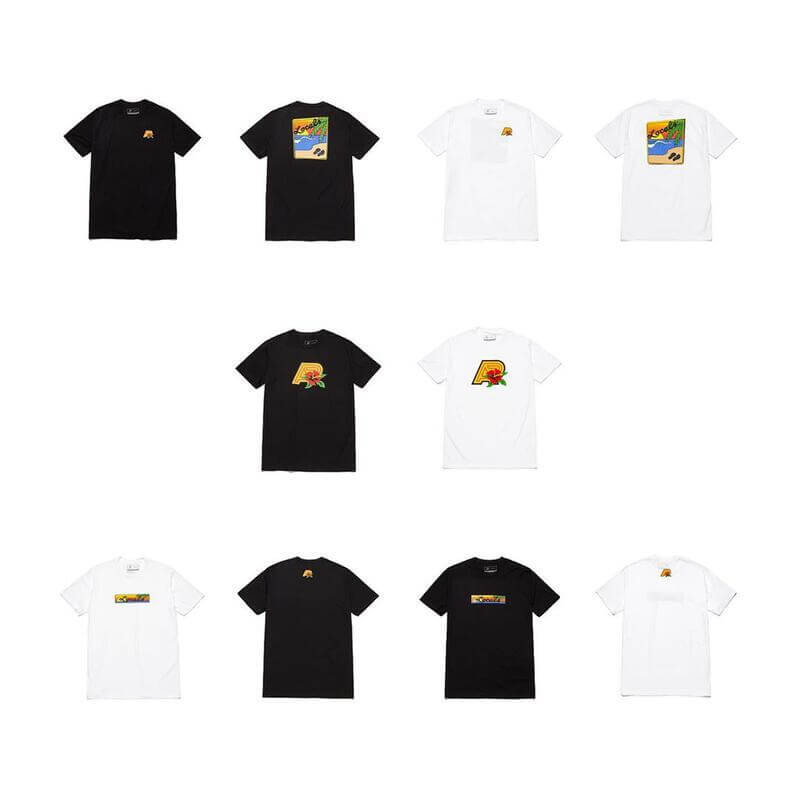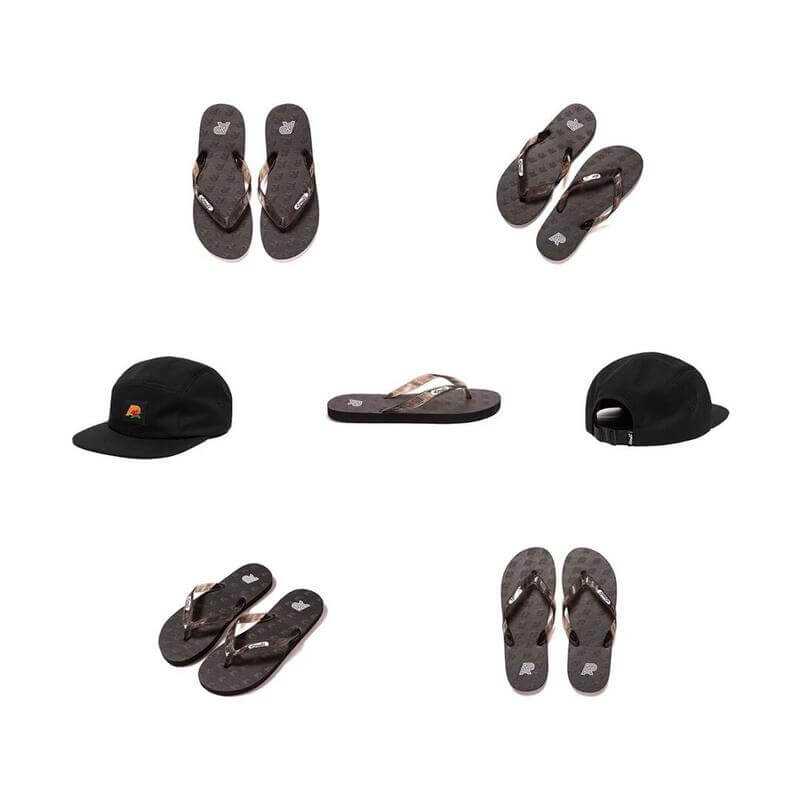 ​Albino and Preto Email Archive Albino and Preto Japan (White) Albino and Preto Japan (Black) Albino and Preto Europe (White) Albino and Preto Europe (Black)​
​Albino and Preto (White) Albino and Preto (Black) Albino and Preto Locals Slippers Albino and Preto Locals Mesh Panel Cap Albino and Preto Locals LS Rash Guard Albino and Preto Locals Floral SS Rash Guard Albino and Preto Locals Training Short Albino and Preto Locals Pipeline Tee (White) Albino and Preto Locals Pipeline Tee (Black) Albino and Preto Locals Sunset Tee (White) Albino and Preto Locals Sunset Tee (Black) Albino and Preto Locals Hibiscus Tee (White) Albino and Preto Locals Hibiscus Tee (Black)​