Japan: March 22, 2019 at 2:30 PM JST Korea: March 22, 2019 at 2:30 PM KST Hong Kong: March 22, 2019 at 1:30 PM HKT Europe: March 24, 2019 at 12:00 PM GMT U.S.: March 28, 2019 at 2:00 PM PDT
Top: Pearl Weave Cotton Pants: Twill Cotton Color: White, Black
Korea Black: ₩238,000 Korea White: ₩228,000 Japan Black: ¥23,800 Japan White: ¥22,800 Hong Kong Black: HK$1,600 Hong Kong White: HK$1,500 Europe Black: £170 Europe White: £165 U.S. Black: $189 - $194 U.S. Black: $179 - $184
Two per customer/household.
Our Comp Standard kimono returns for the first time this year in the refined presentation. This latest version of our staple model is accentuated with new woven patchwork on the top from the collar across both sides of the shoulders.
The most notable modifications are the slightly tapered fit in the hips and leg openings of the pants. The drawstring waist has been redesigned with an inner waist enclosure to prevent your drawstring from escaping the former belt loop system. The knee had structure is also been updated with a more ergonomic pattern. These little design renovations allow for an overall improved fit.
New Tapered Waist and Slight Taper at Leg Cuff New Drawstring and Closure System New Slanted Knee Pad Triple Stitch Outside Leg Seams
Tapered Waistband Flat Poly Drawstring Slanted Knee Pads Tapered Pant Cuffs V-Shape Back Yoke
Woven Shoulder Patches Five Row Lapel Stitching Double Stitched Reinforced Seams Two Inch Cuff Reinforcements
At the same time as the Europe release of the Competitor 19 Red/Sky Blue, Shoyoroll.uk also dropped black and white versions of a Comp Standard XIX baby kimono with a purchase limit of one per customer. The price was £75 ($97.20) and came in one size, which fit most babies up to 12 months. Shoyoroll.com dropped the Comp Standard XIX baby kimono on May 17, 2019 at 2:00 PM PDT for $80 with a purchase limit of one per color per customer.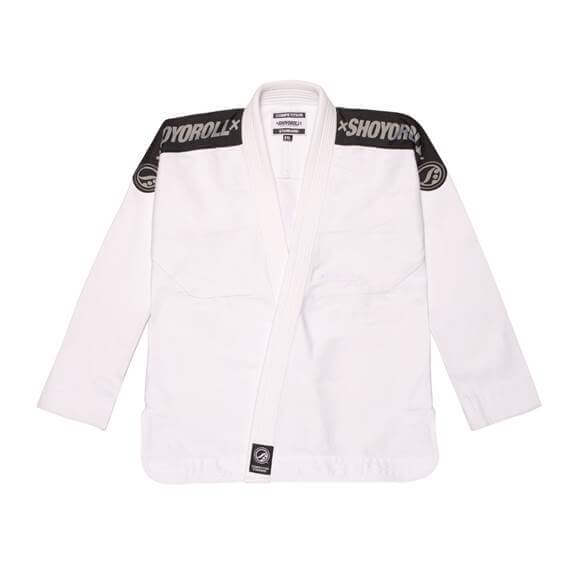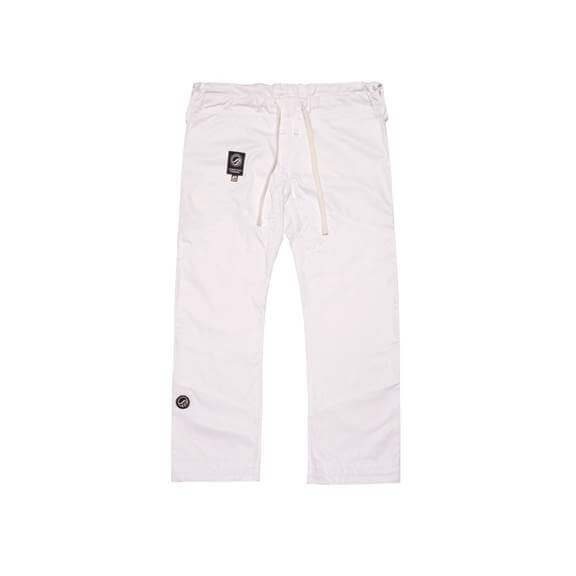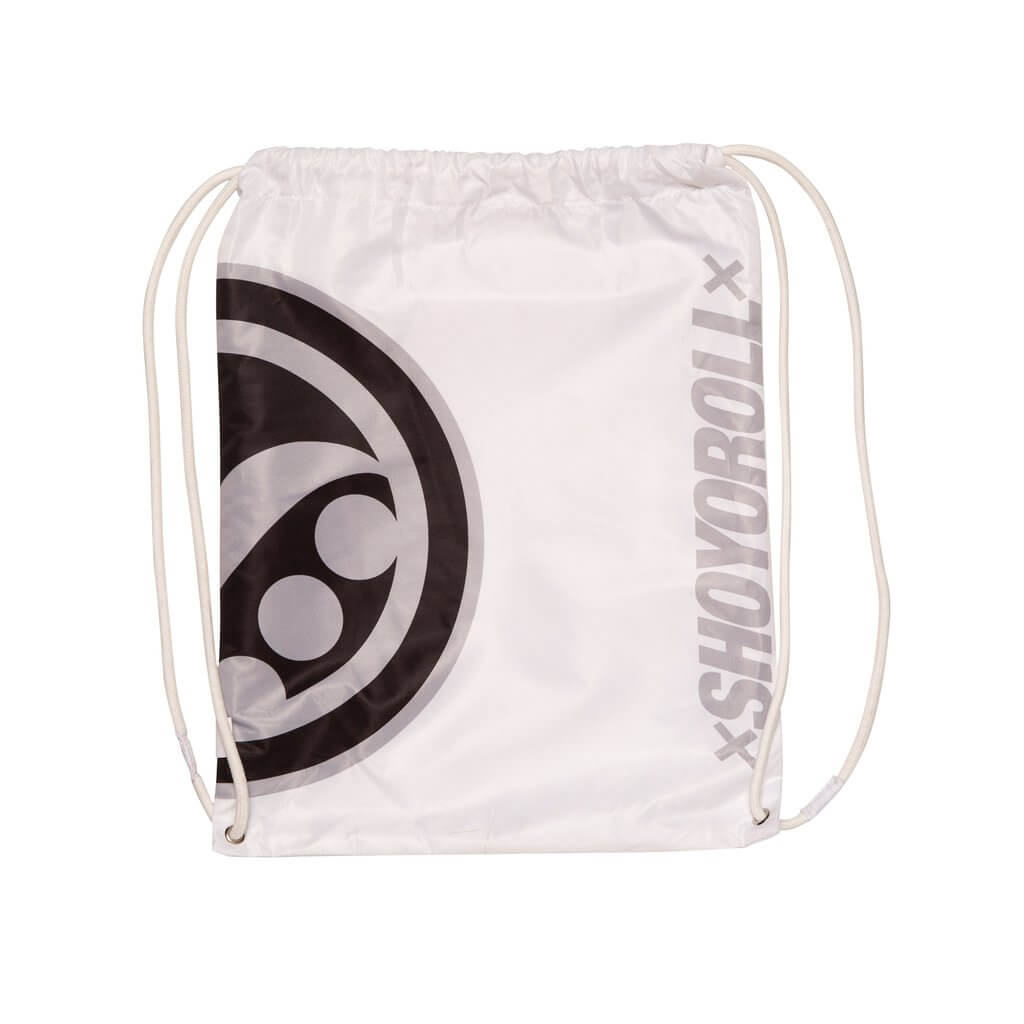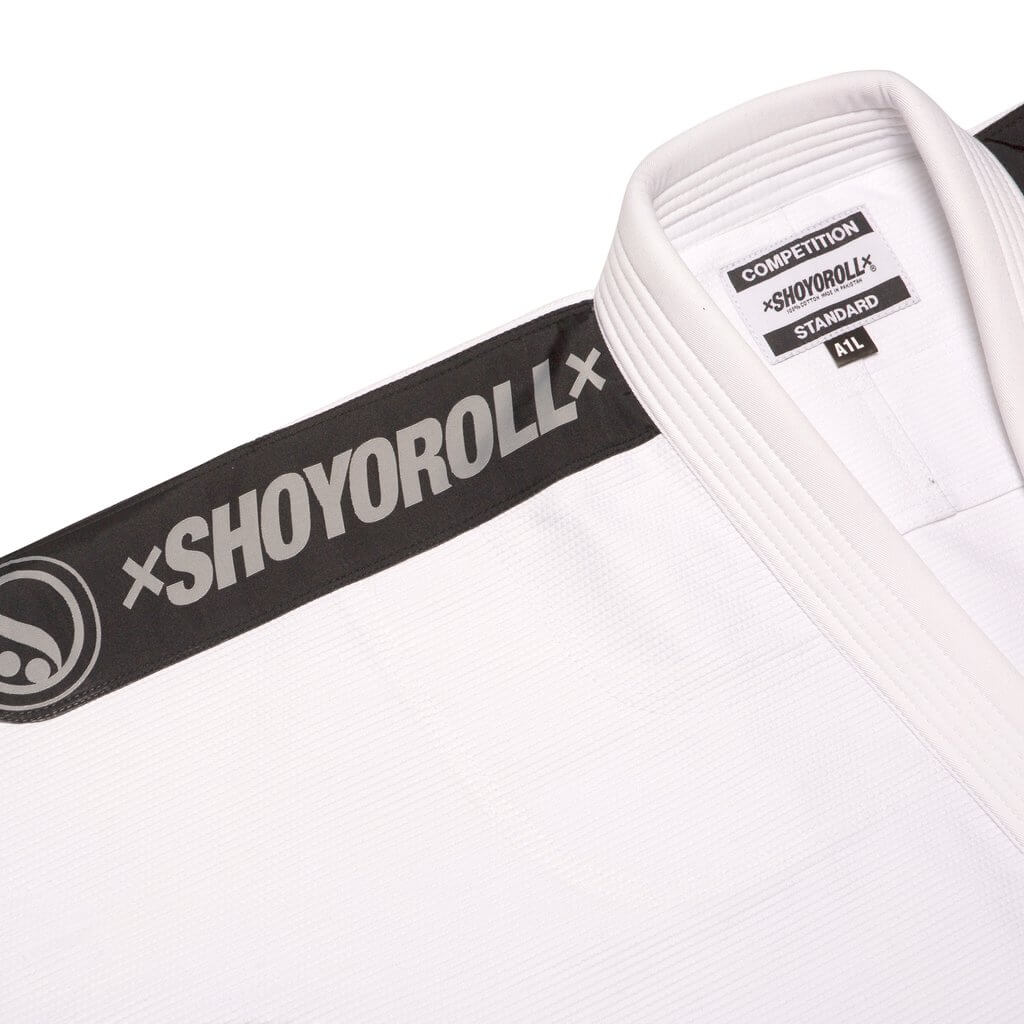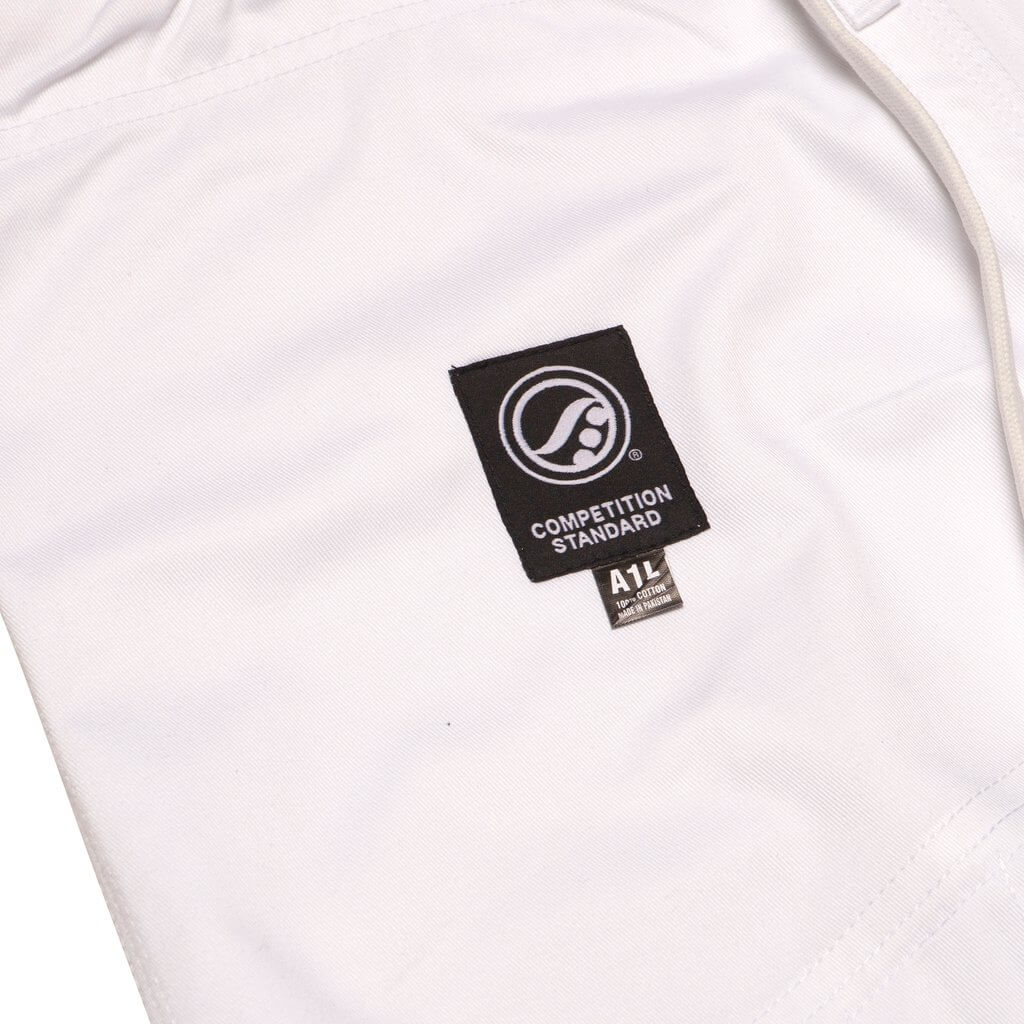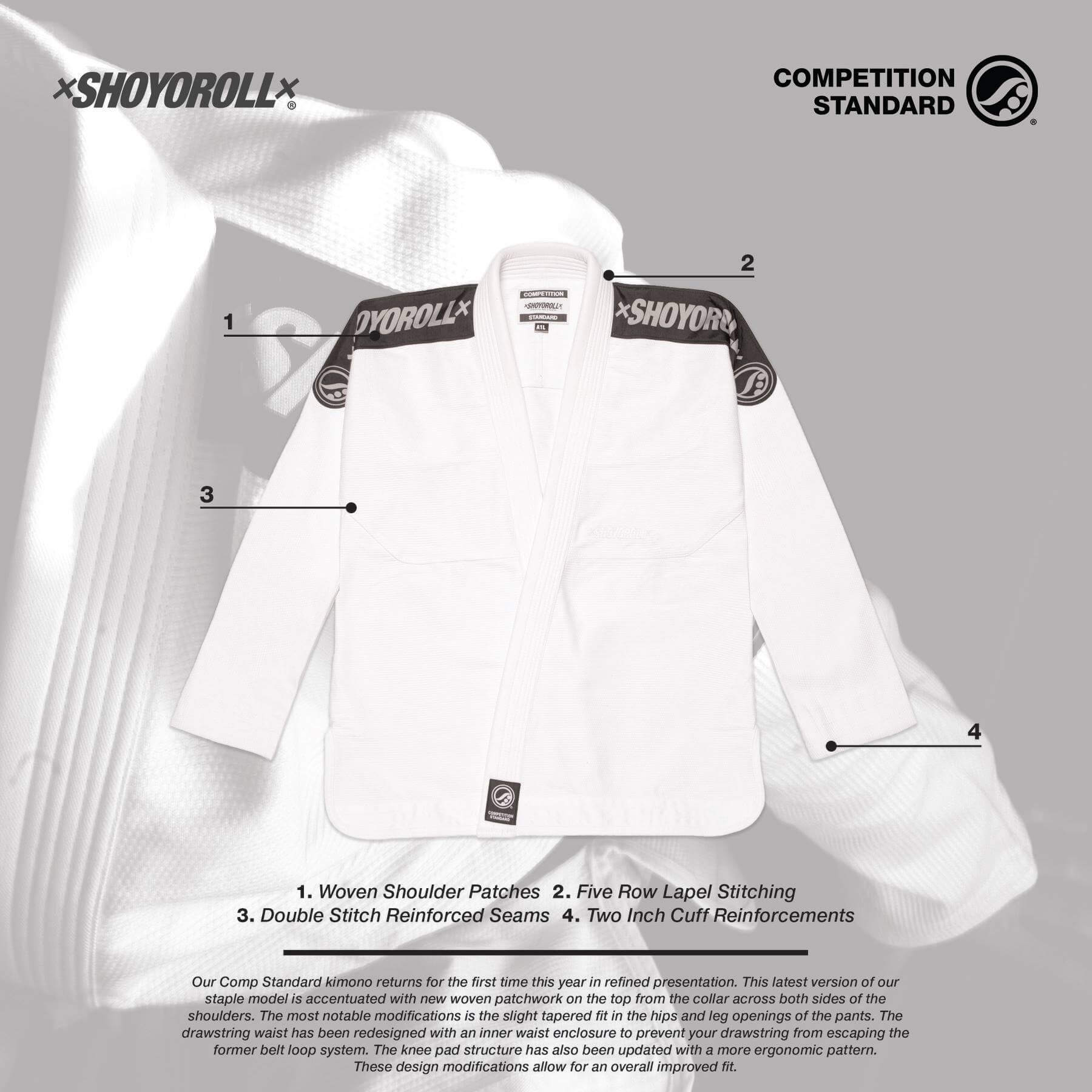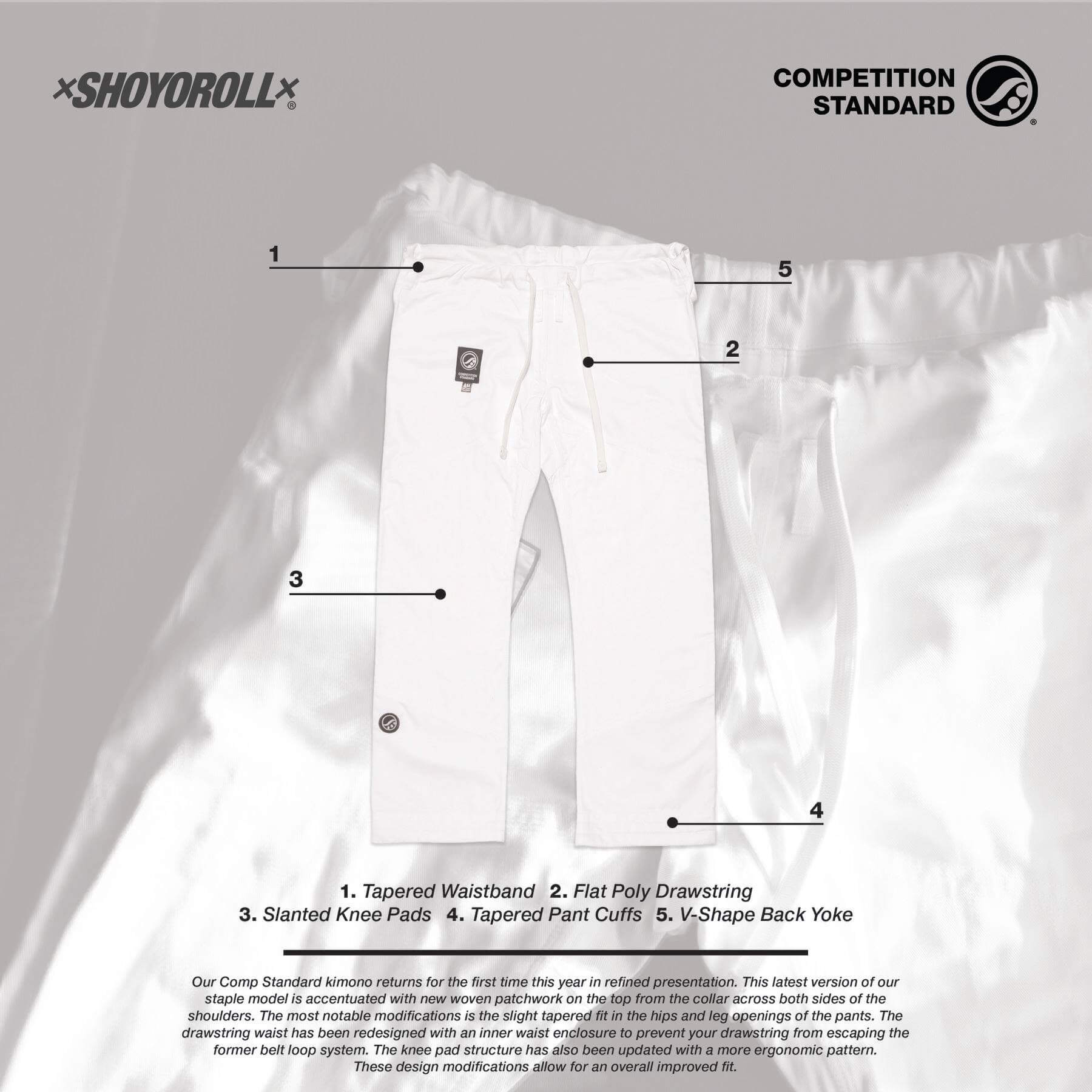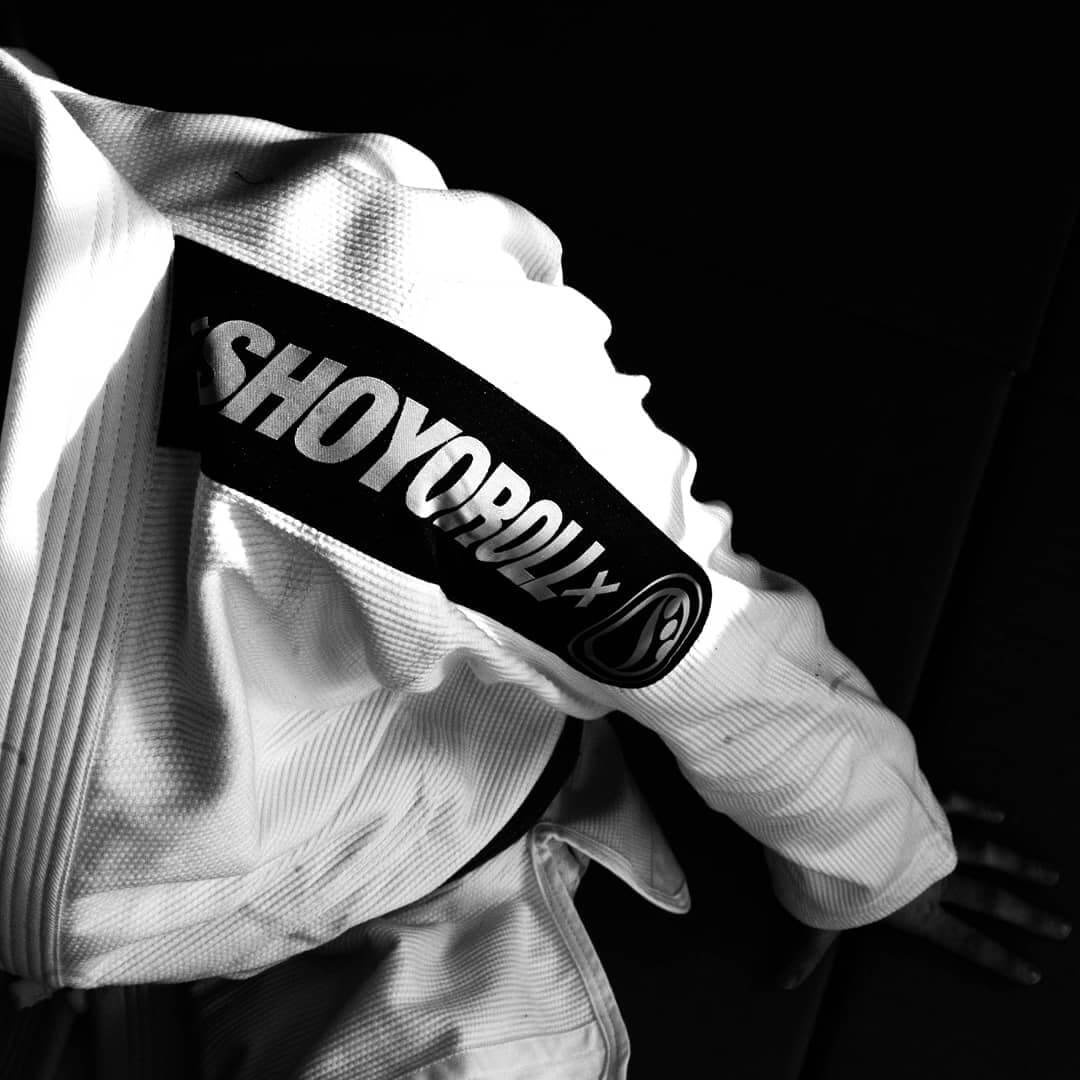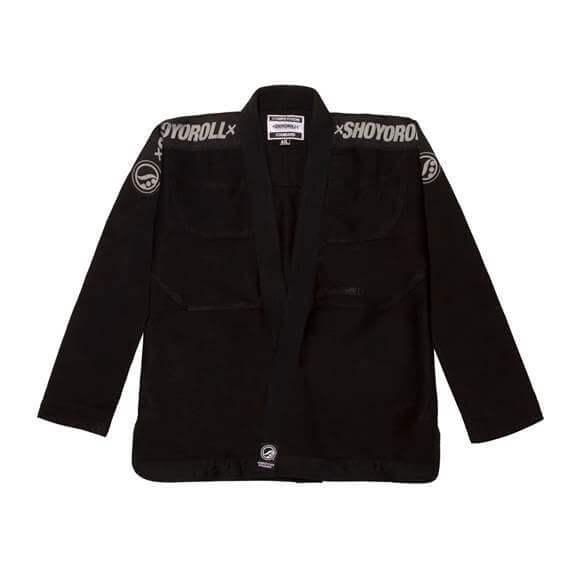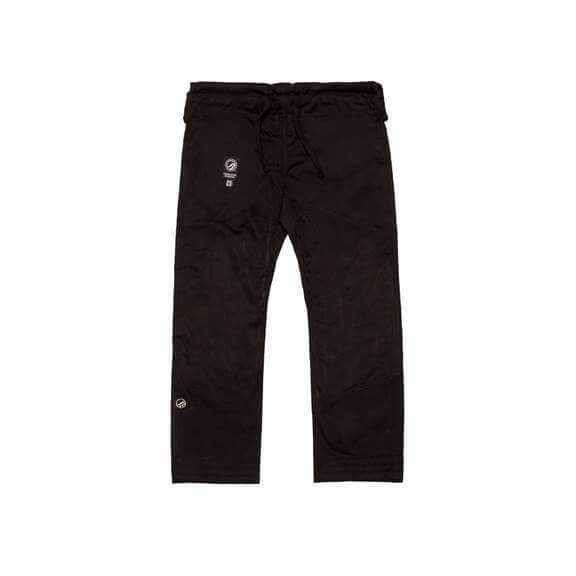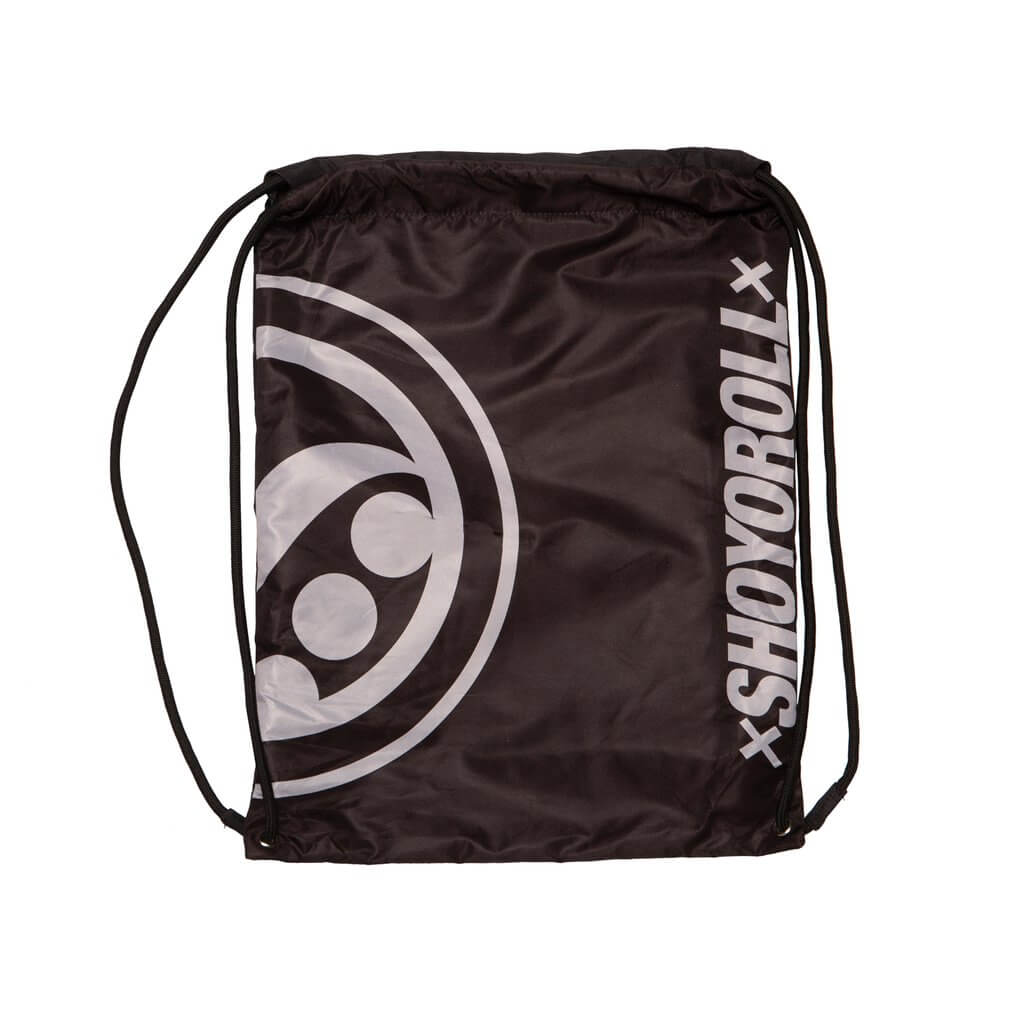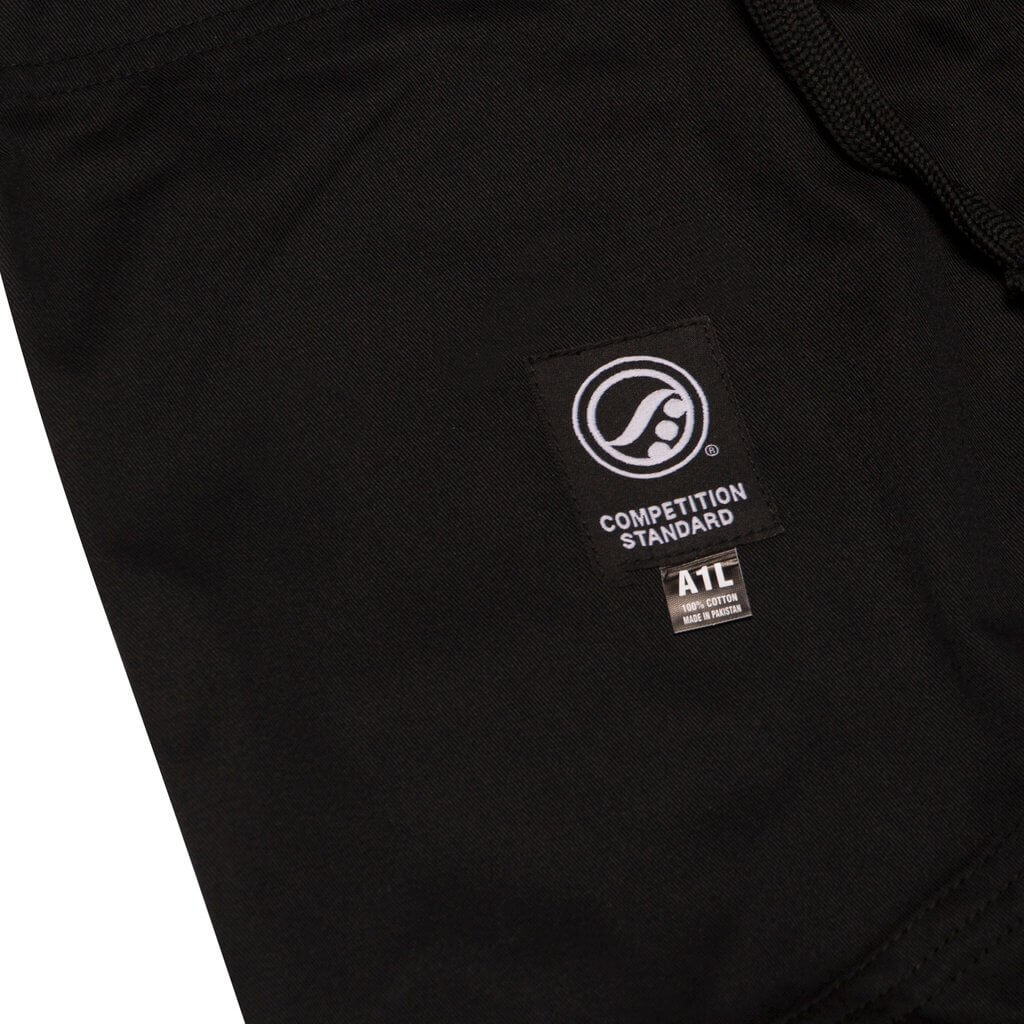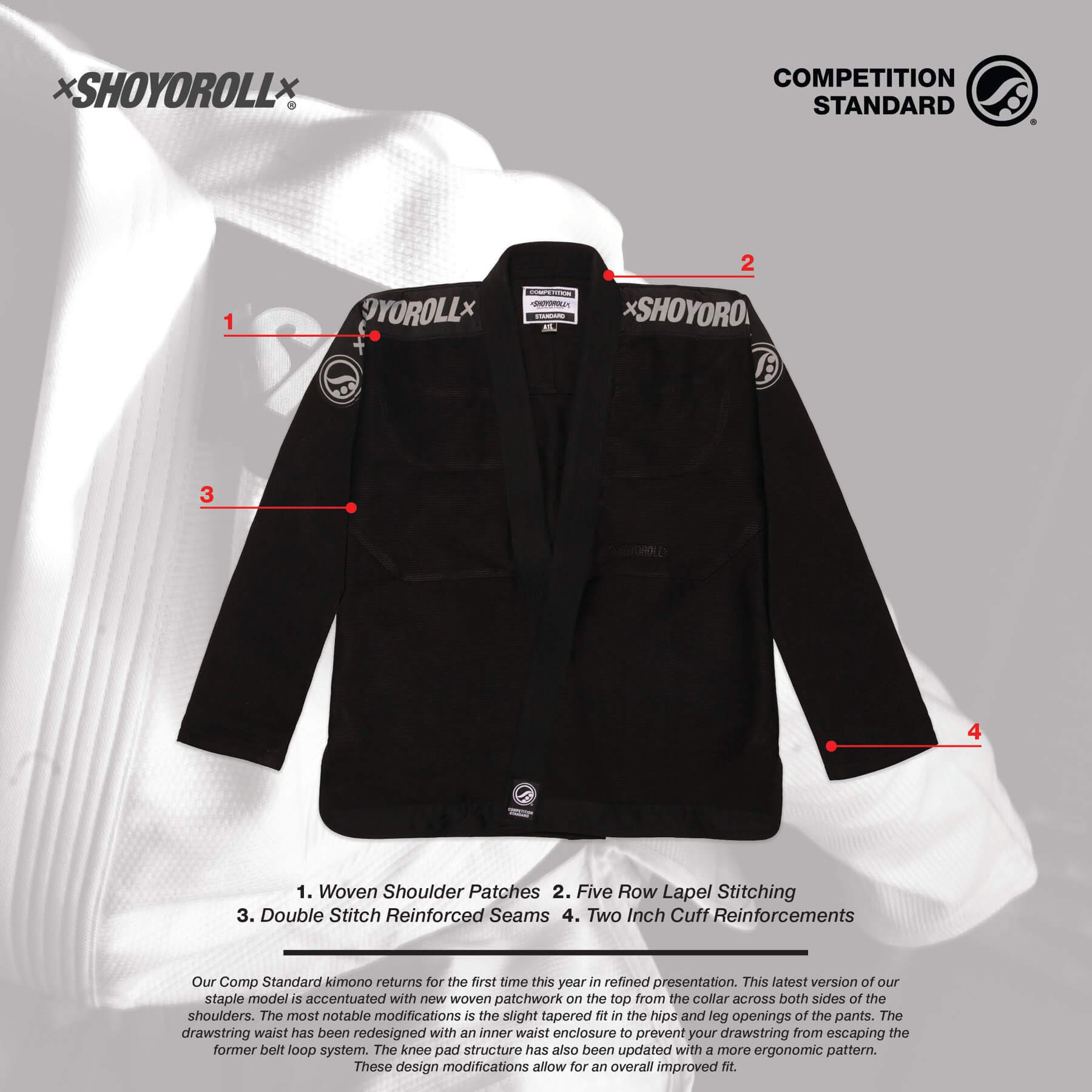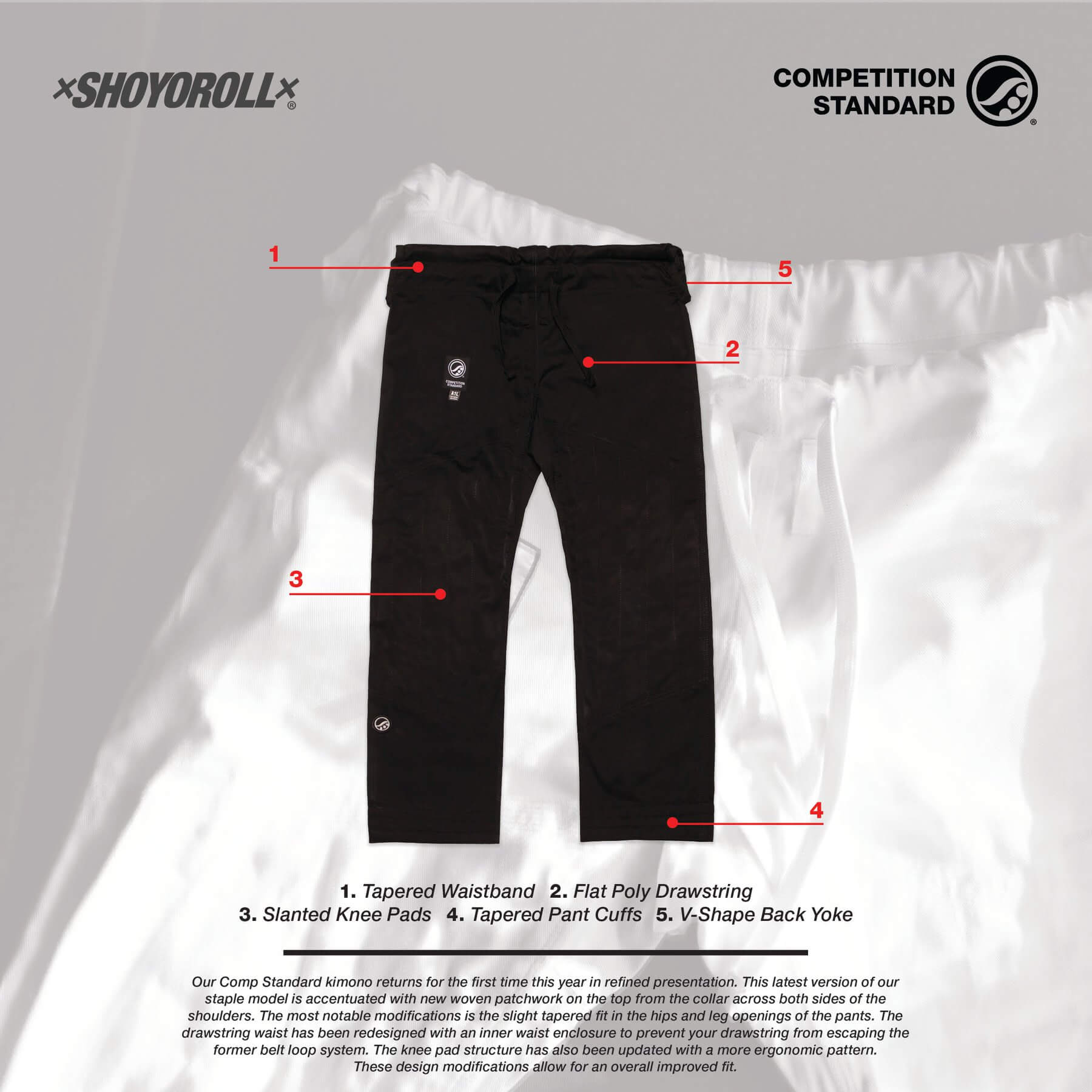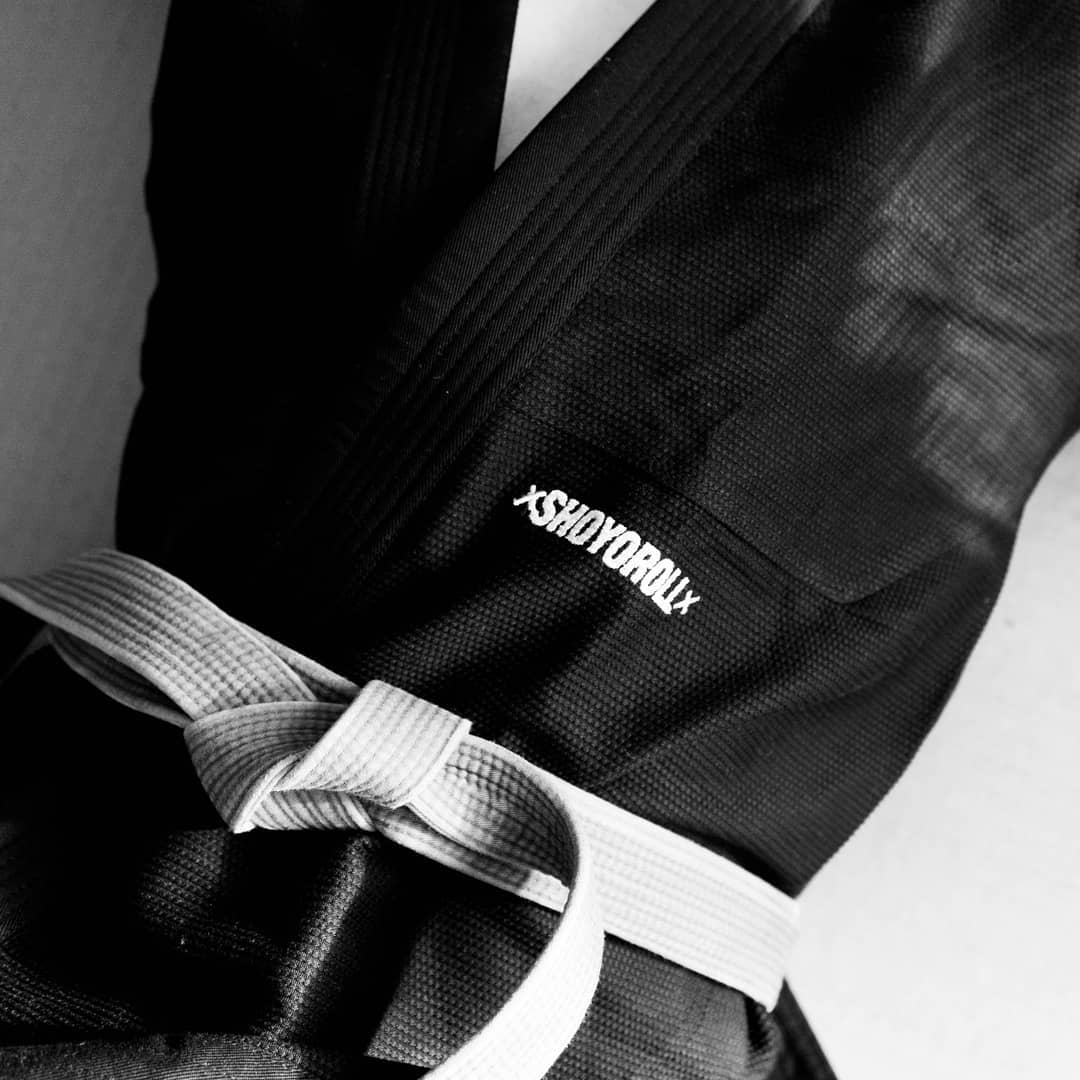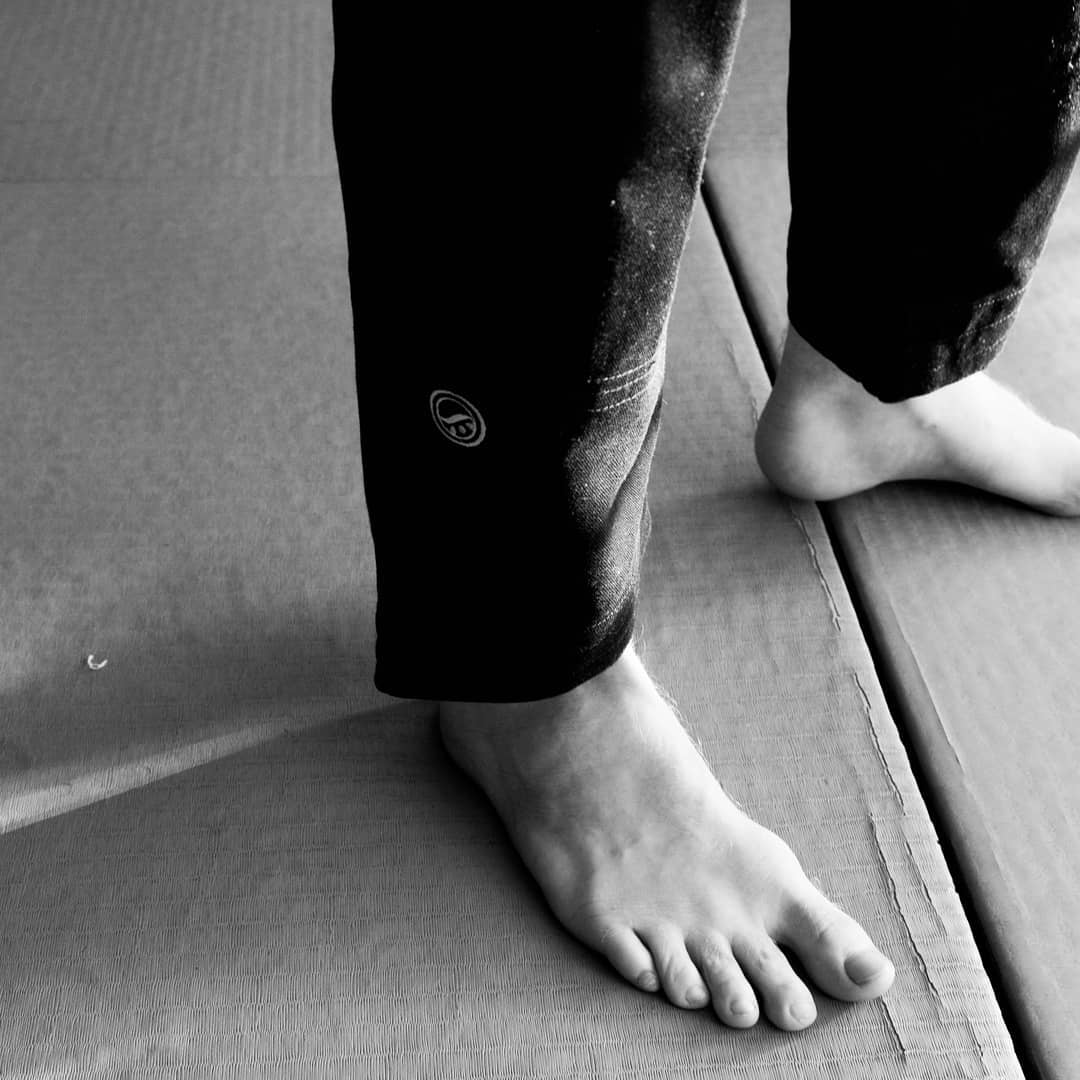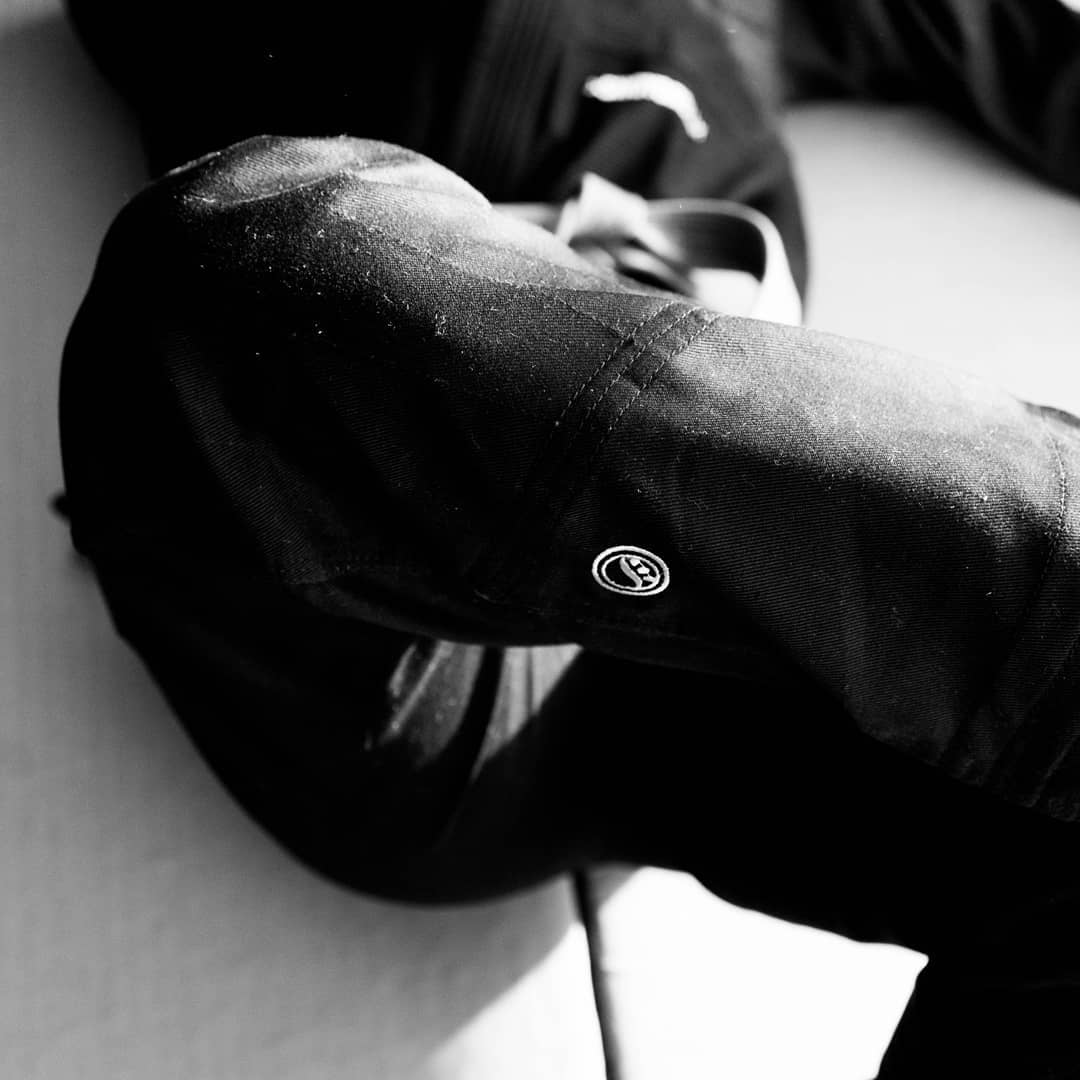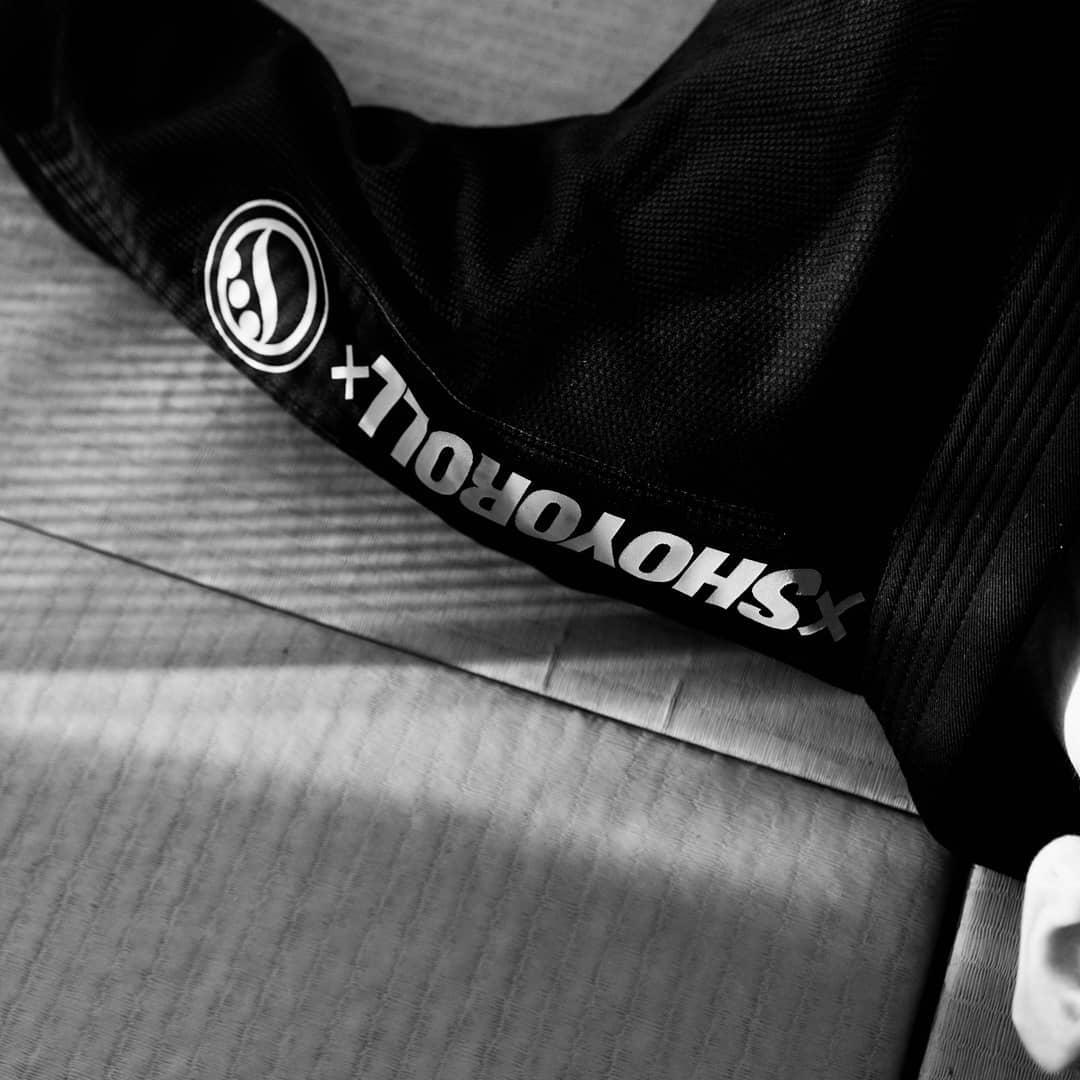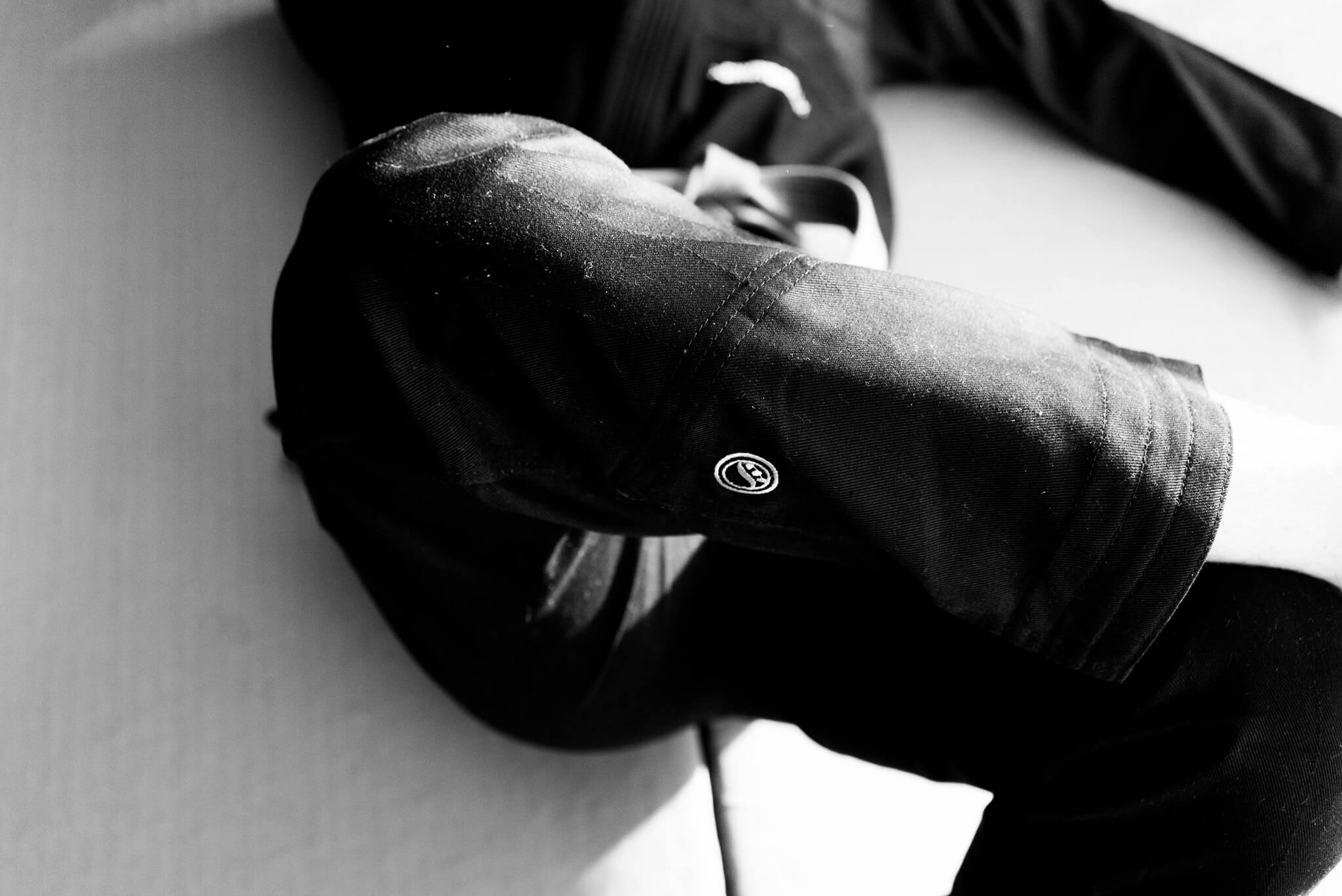 This drop included an insulated Kleen Kanteen sports bottle.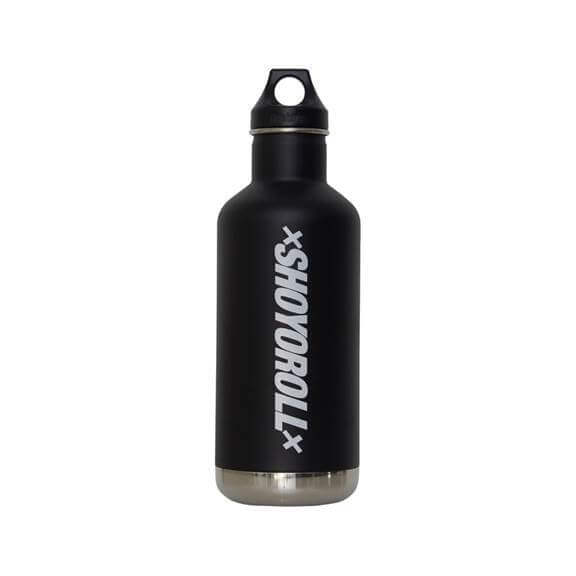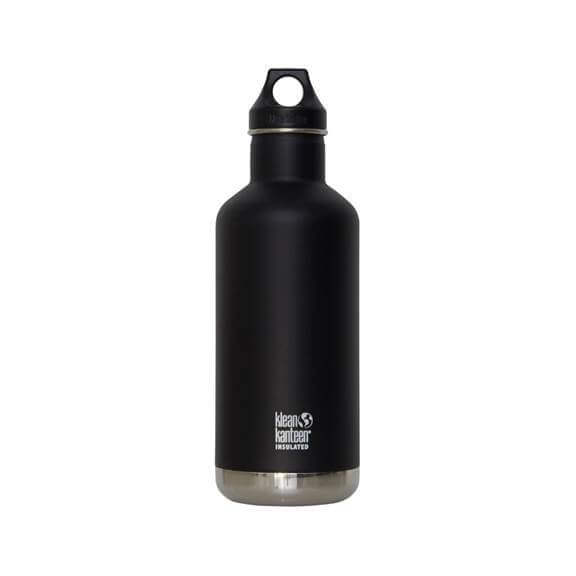 ​Shoyoroll (Black) Shoyoroll (White) Shoyoroll Sports Bottle Shoyoroll CS Q1 LS Rash Guard Shoyoroll CS Q1 Flex Fitted Shorts Shoyoroll SJJF Hoody Shoyoroll SJJF Tee Shoyoroll Reg. Logo Tee Shoyoroll Tools Tee Shoyoroll SJJF Logo Tee​
​Shoyoroll Korea (Black) Shoyoroll Korea (White) Shoyoroll Korea (Sports Bottle) Shoyoroll Japan (Black) Shoyoroll Japan (White) Shoyoroll Japan (Sports Bottle) Shoyoroll Japan Email Archive Shoyoroll Hong Kong (White) Shoyoroll Hong Kong (Black) Shoyoroll Hong Kong (Sports Bottle) Shoyoroll Hong Kong Email Archive Shoyoroll Europe (Black) Shoyoroll Europe (White) Shoyoroll Europe (Sports Bottle)​
​Shoyoroll Europe (Baby, Black) Shoyoroll Europe (Baby, White) Shoyoroll.com (Baby) Shoyoroll.com Email Archive (Baby)​