Shoyoroll Batch #142: Aces
Japan: June 9, 2023 at 11:00 AM JST Korea: June 9, 2023 at 11:00 AM KST Australia: June 9, 2023 at 9:00 AM AEST Europe: June 5, 2023 at 10:00 AM BST U.S.: June 5, 2023 at 10:00 AM PDT
Top: 450G Pearl Weave Pants: 10oz canvas Color: White
00F, 0, 0F, 0W, 1, 1F, 1L, 2, 2W, 2L, 3, 3W, 3L, 4, 5
Japan: ¥44,000 ($316) Korea: ₩419,000 ($325) Australia: $400 ($270) Europe: £190 ($243) U.S.: $260 - $265
U.S.: One per colorway per customer/household. Australia: One per customer/household.
Featuring a plethora of both screen printed and embroidered embellishments, the Aces kimono pays homage to old school aesthetic, emblazoned with monochromatic design cues across both the jacket and pants.
Available in white with a contrasting black lapel and lining, the Aces kimono is constructed from 450gm pearl weave jacket and 10oz canvas pants.
To accompany the kimono, a no gi set in a complementing design will also be available.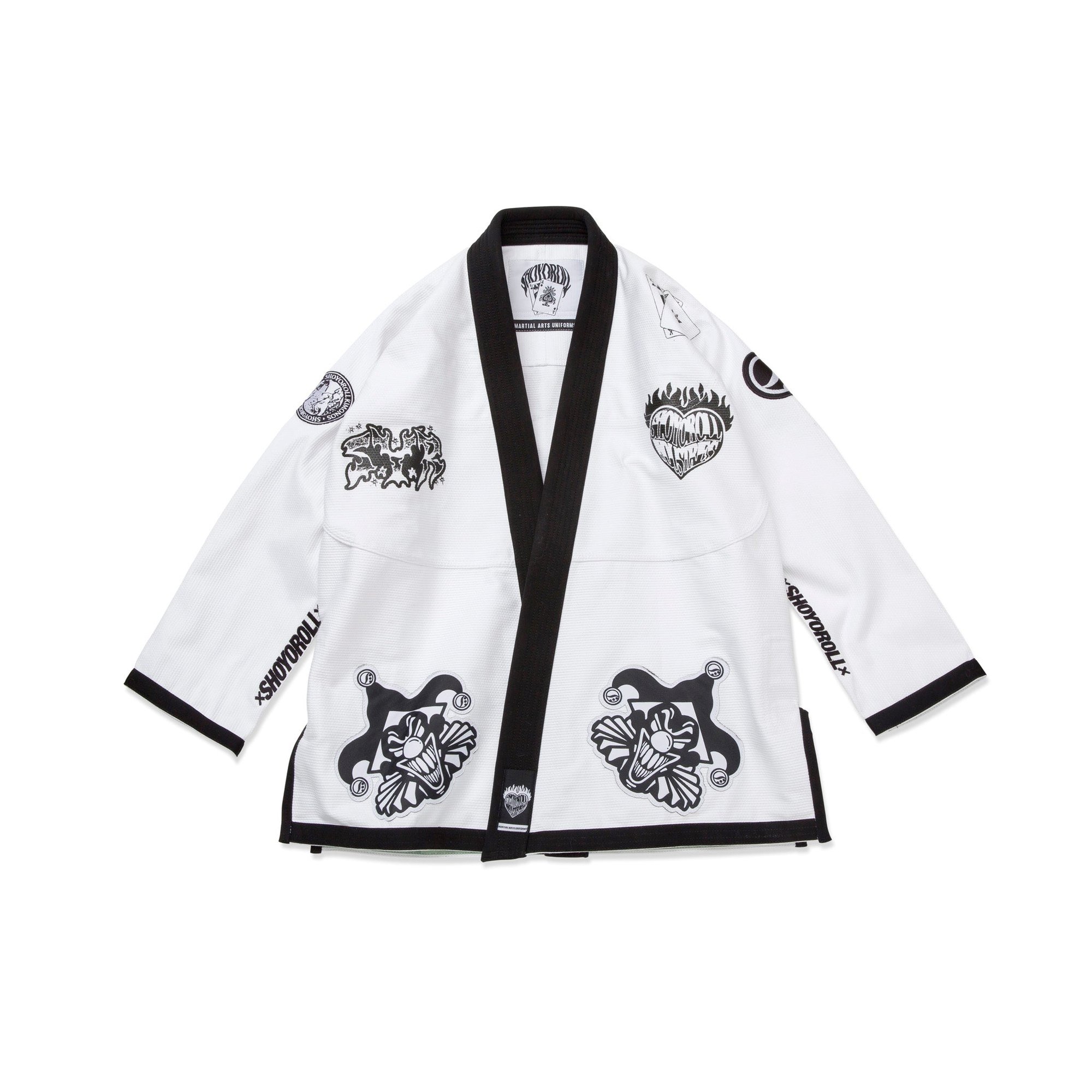 Shoyoroll Batch #142: Aces (White))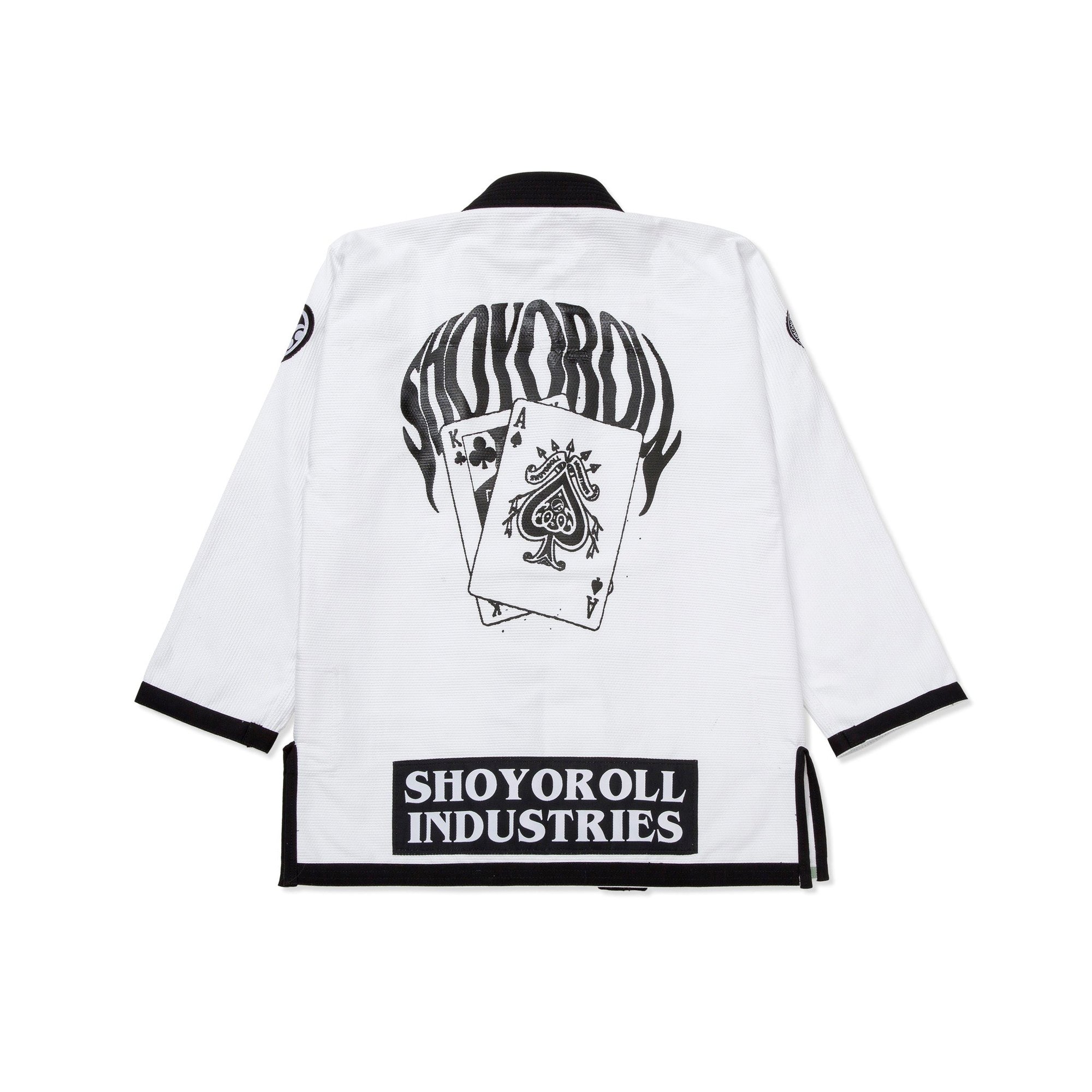 Shoyoroll Batch #142: Aces (White))
Shoyoroll Batch #142: Aces (White))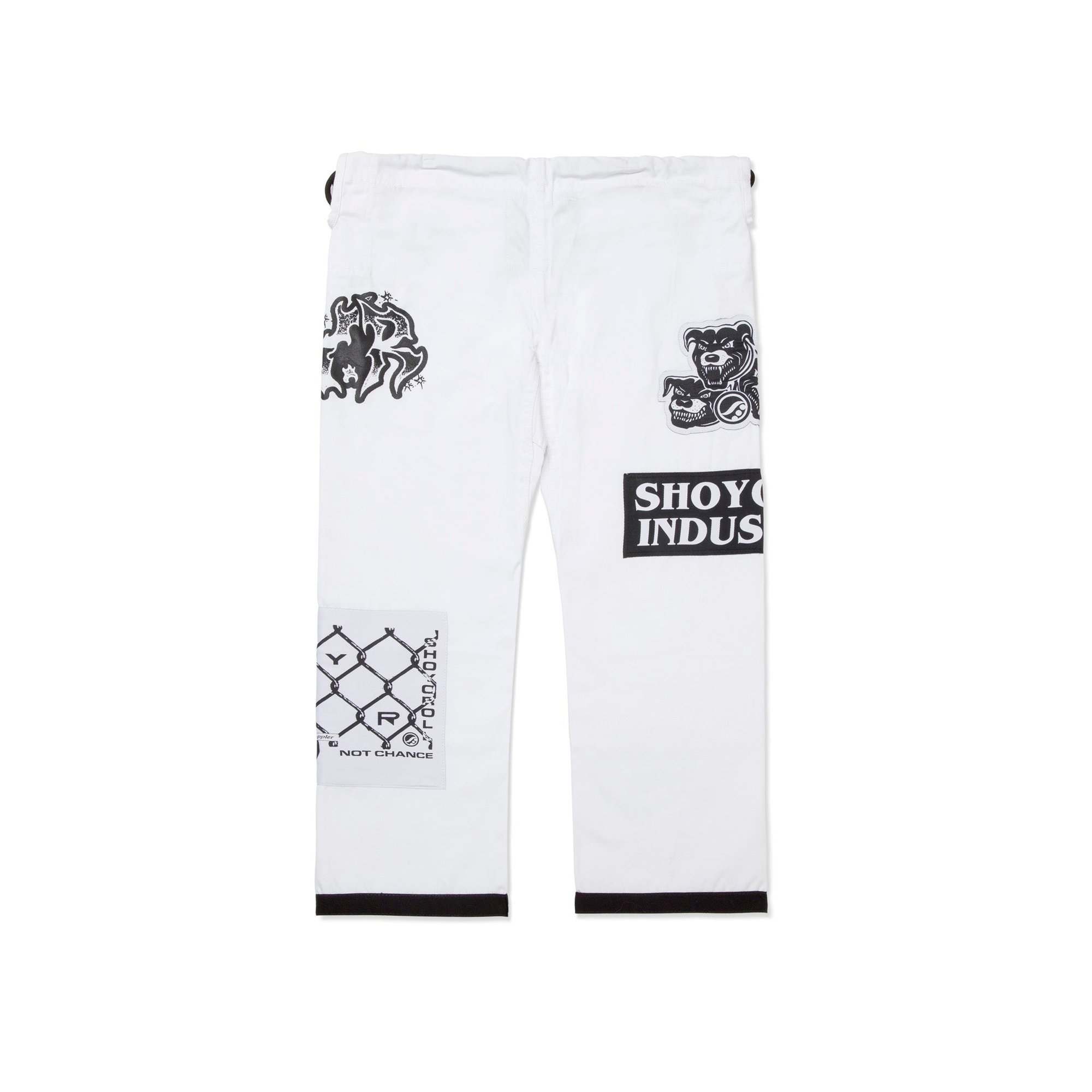 Shoyoroll Batch #142: Aces (White))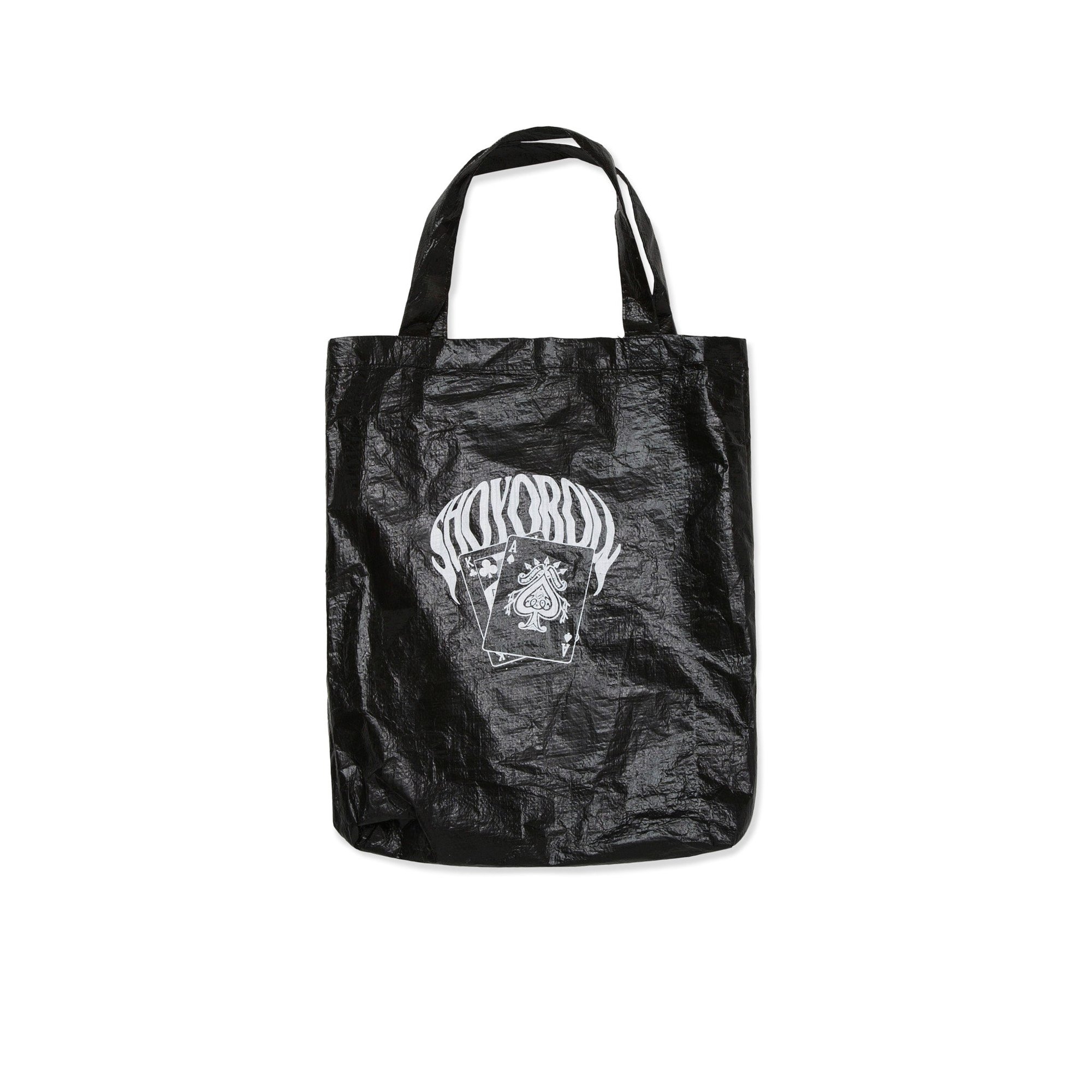 Shoyoroll Batch #142: Aces (White))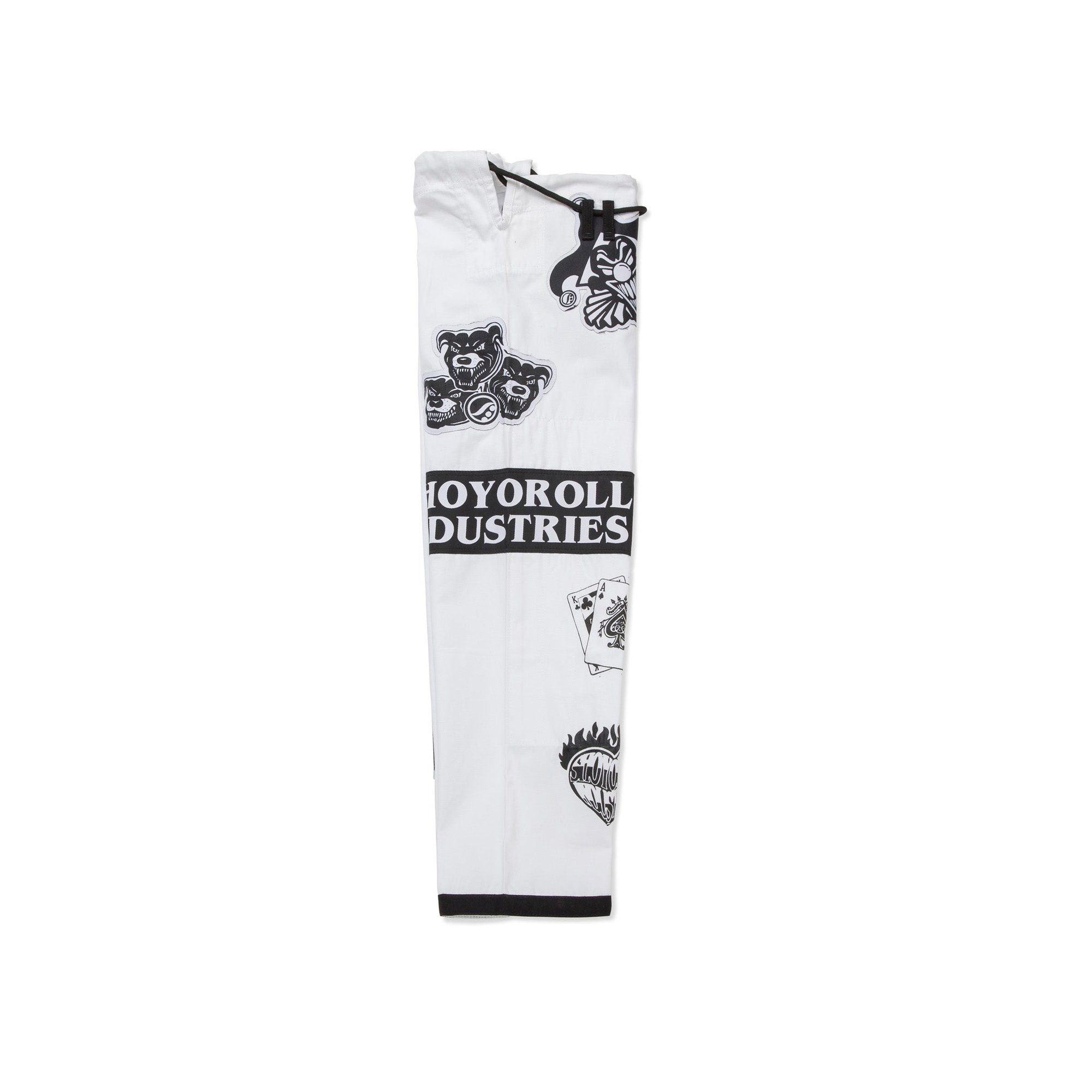 Shoyoroll Batch #142: Aces (White))
Shoyoroll Batch #142: Aces (White))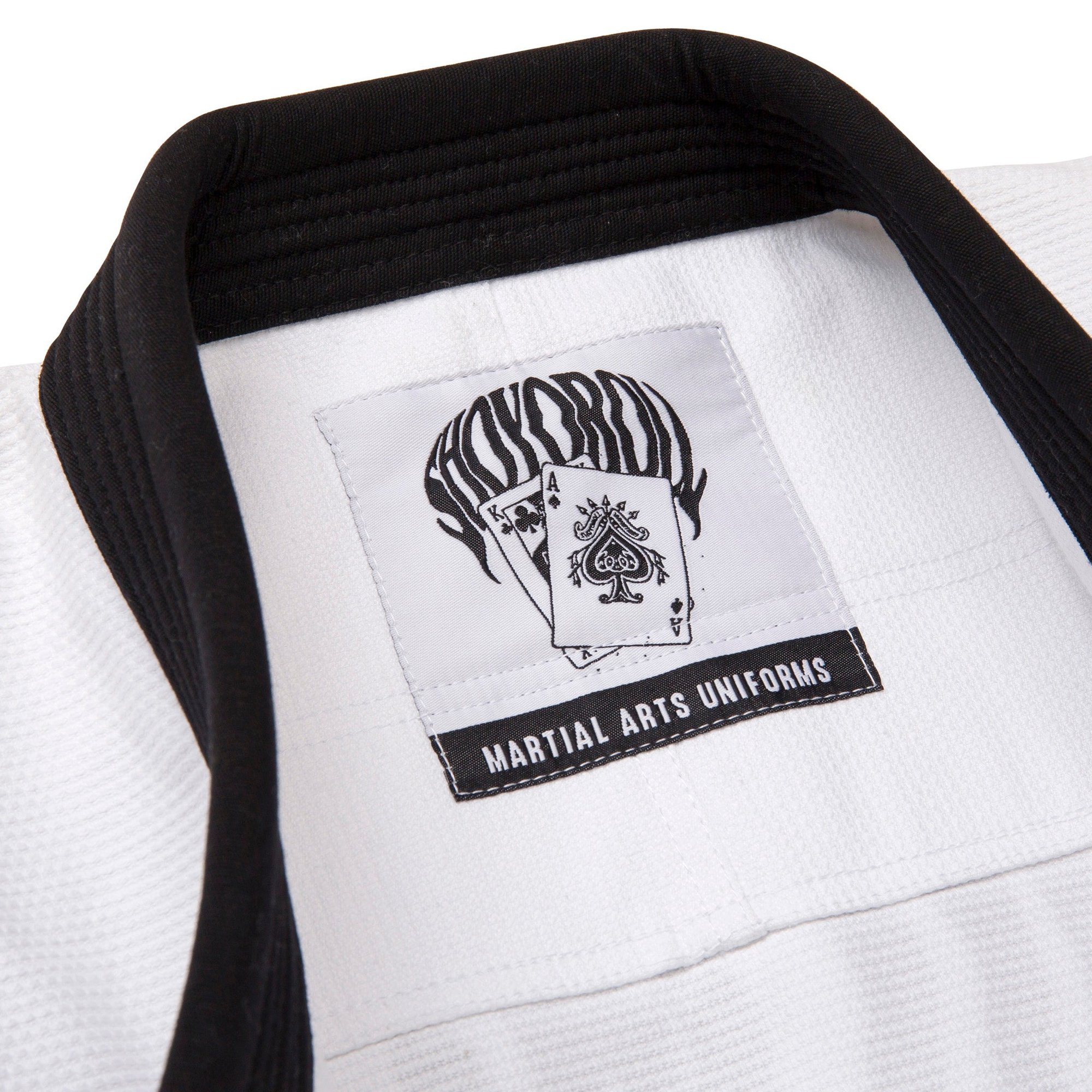 Shoyoroll Batch #142: Aces (White))
Shoyoroll Batch #142: Aces (White))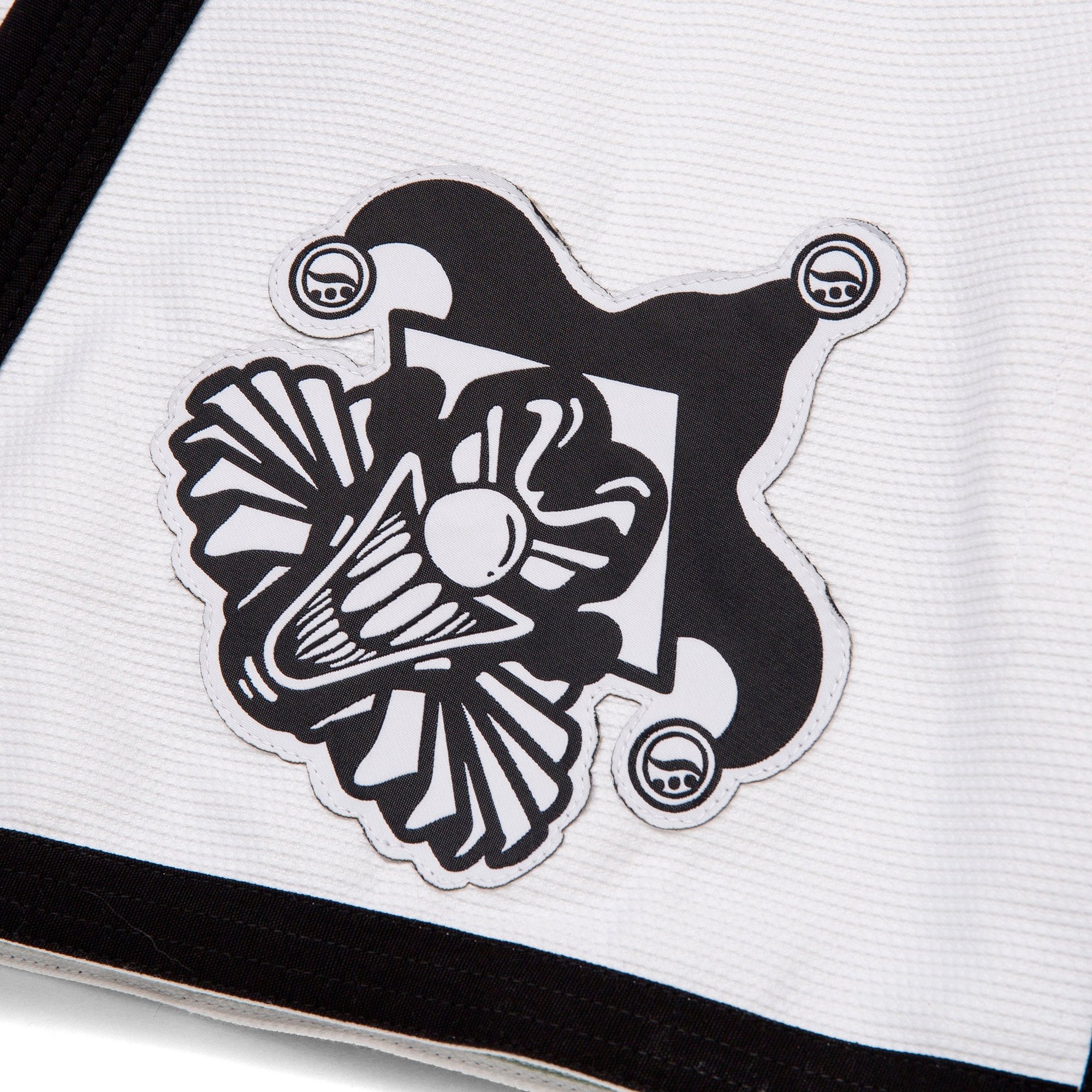 Shoyoroll Batch #142: Aces (White))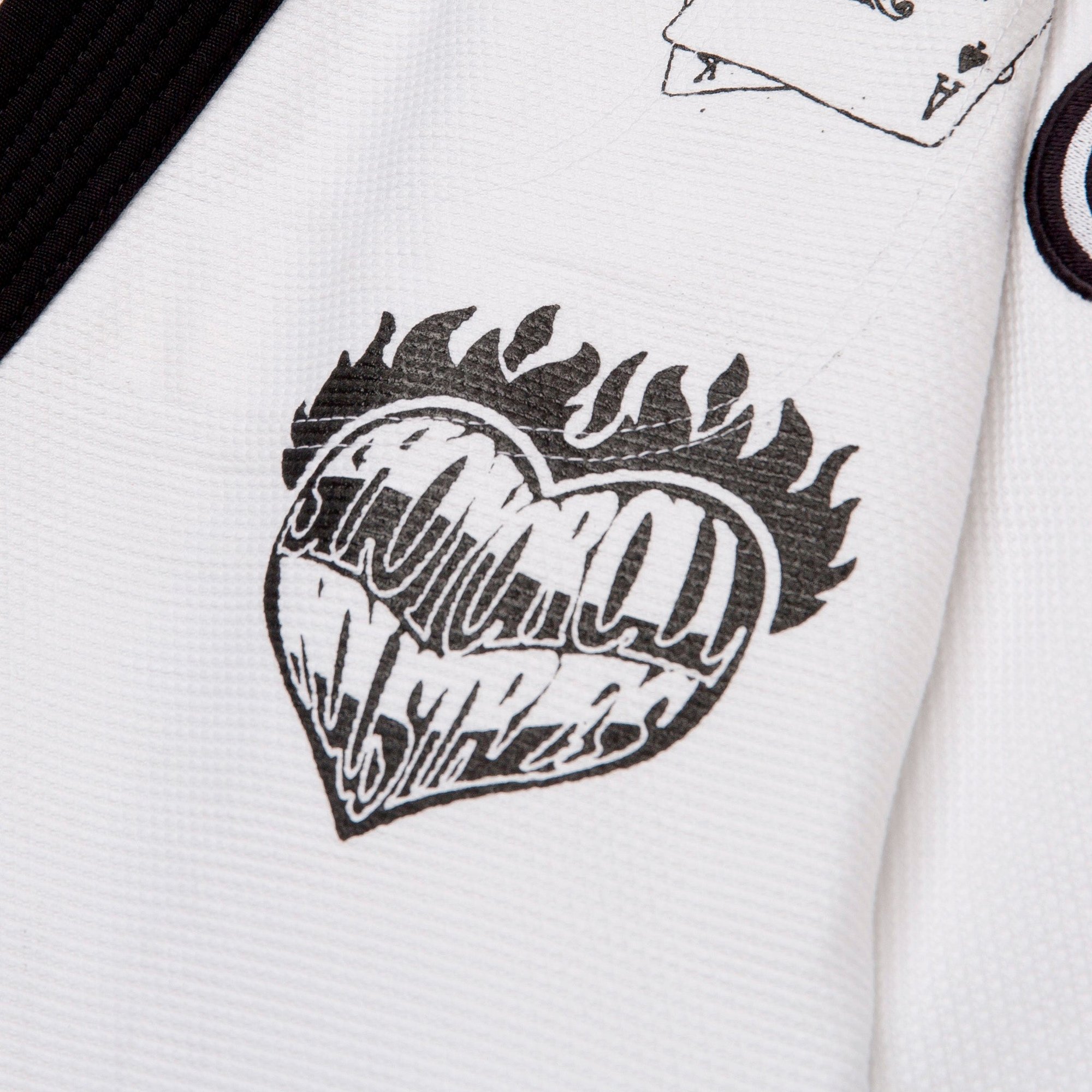 Shoyoroll Batch #142: Aces (White))
Shoyoroll Batch #142: Aces (White))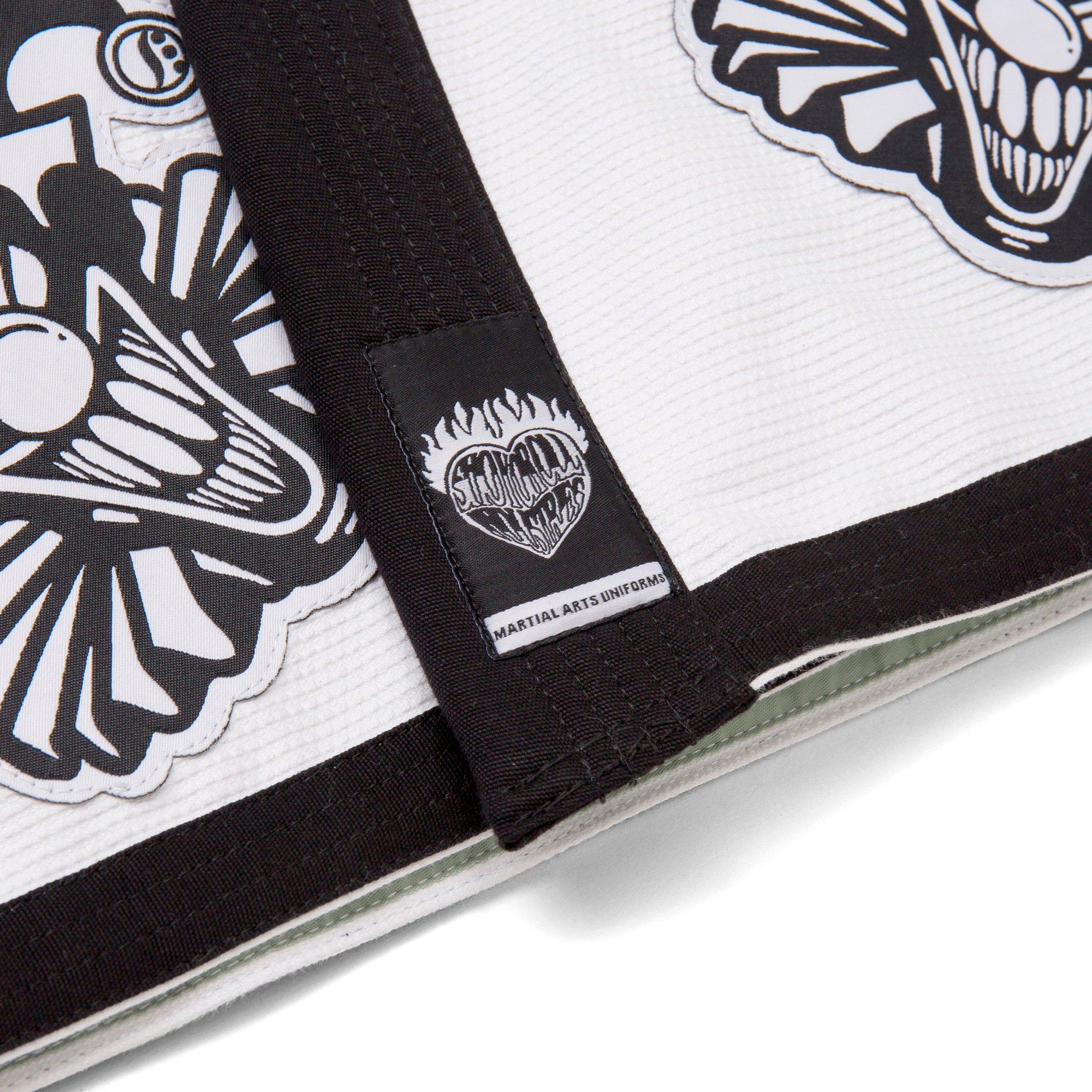 Shoyoroll Batch #142: Aces (White))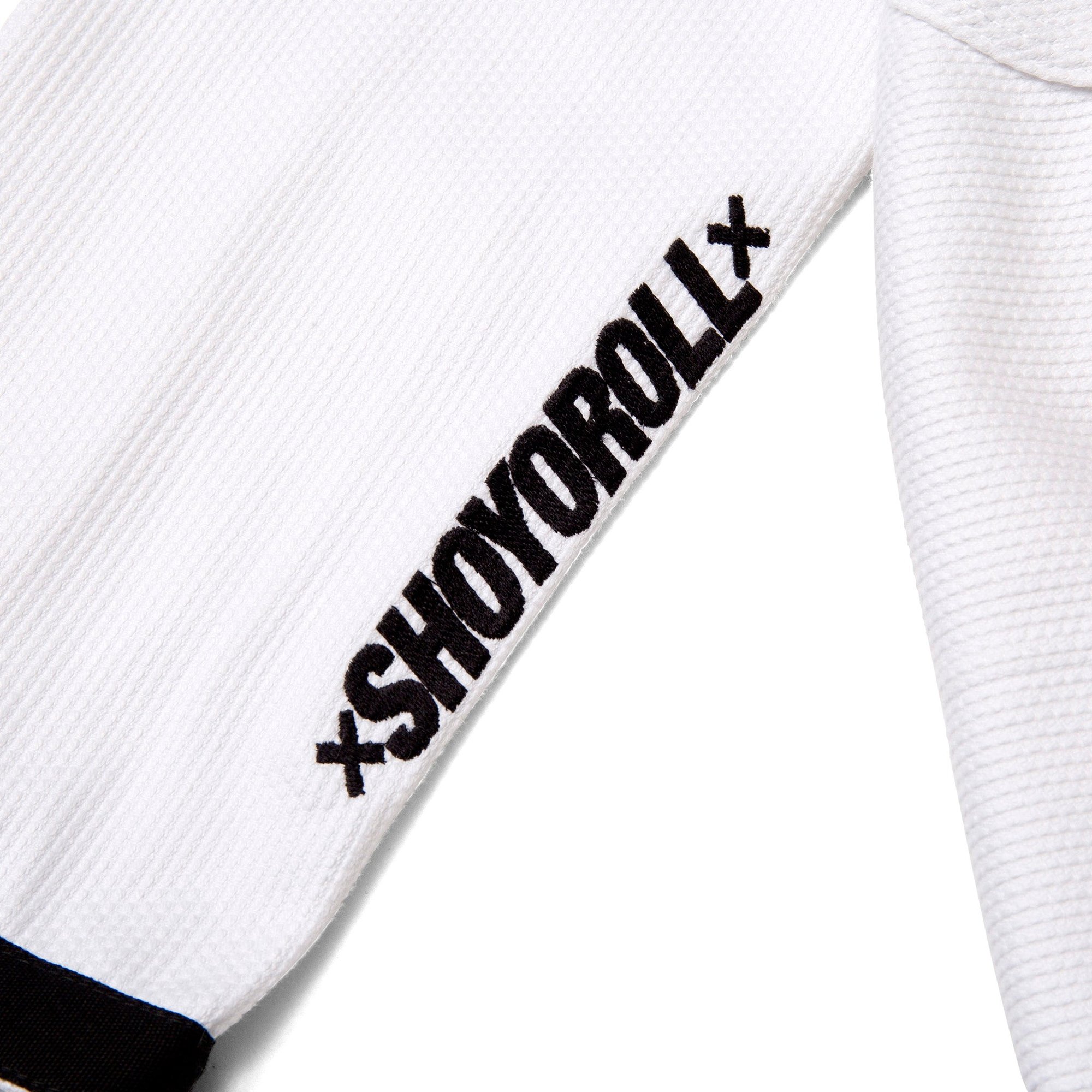 Shoyoroll Batch #142: Aces (White))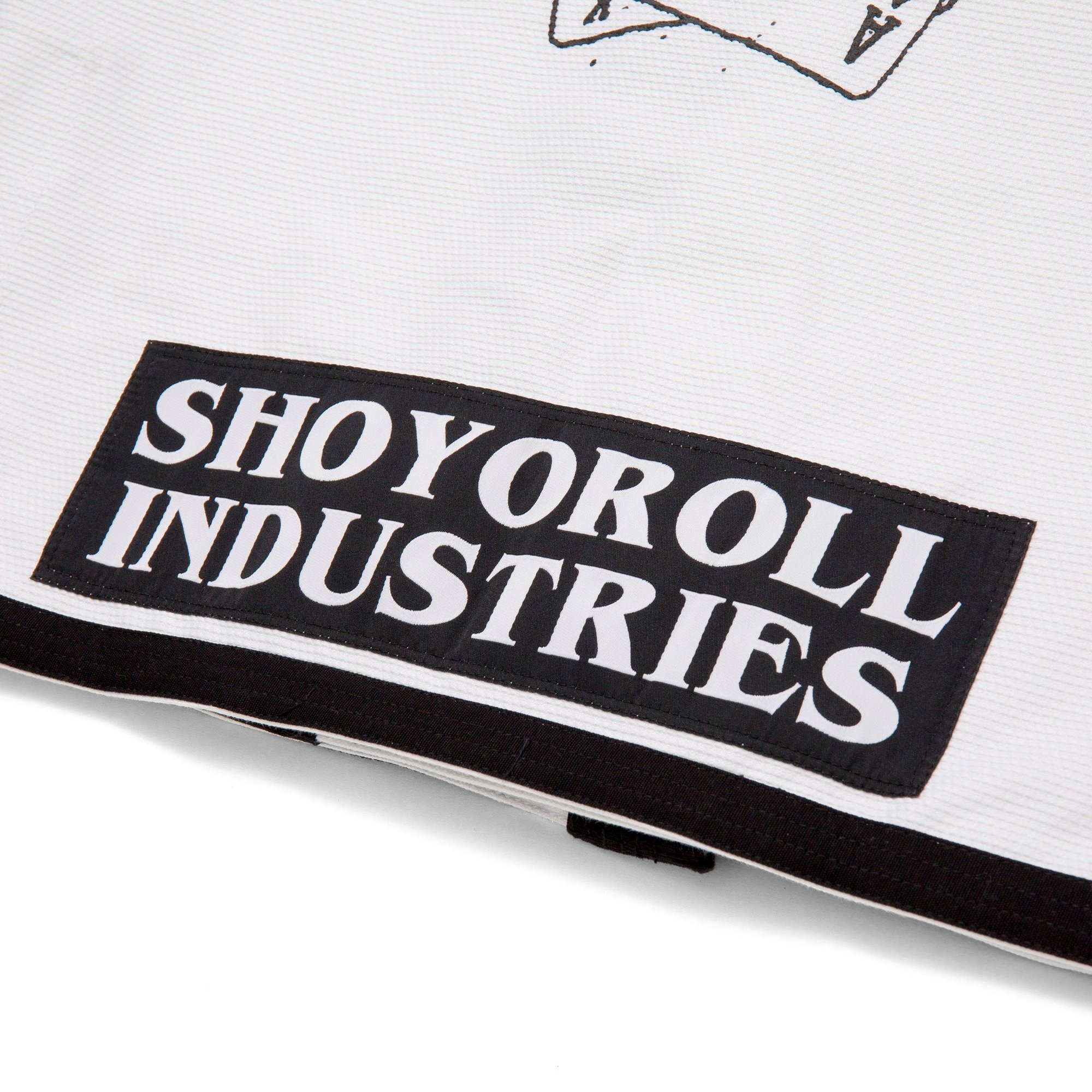 Shoyoroll Batch #142: Aces (White))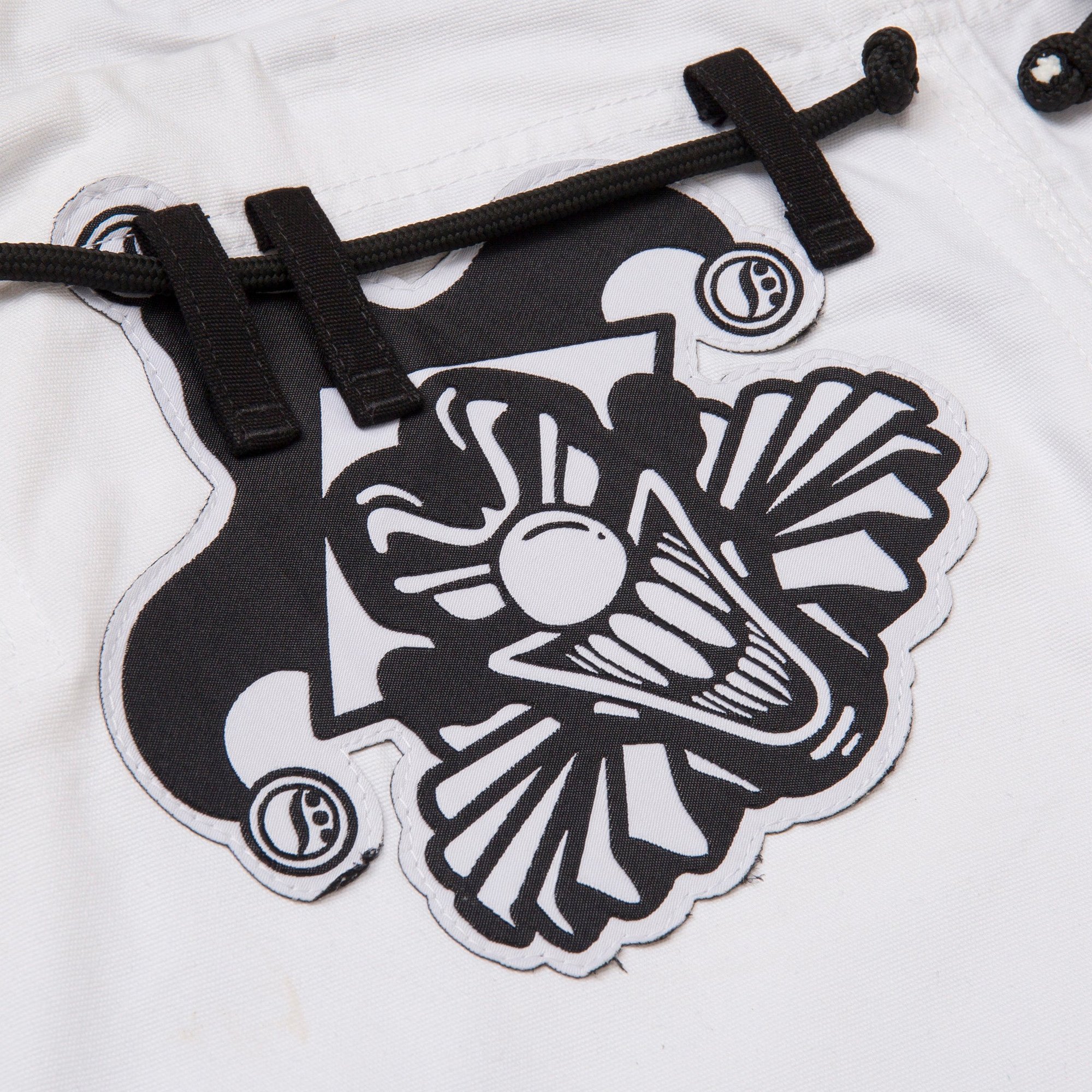 Shoyoroll Batch #142: Aces (White))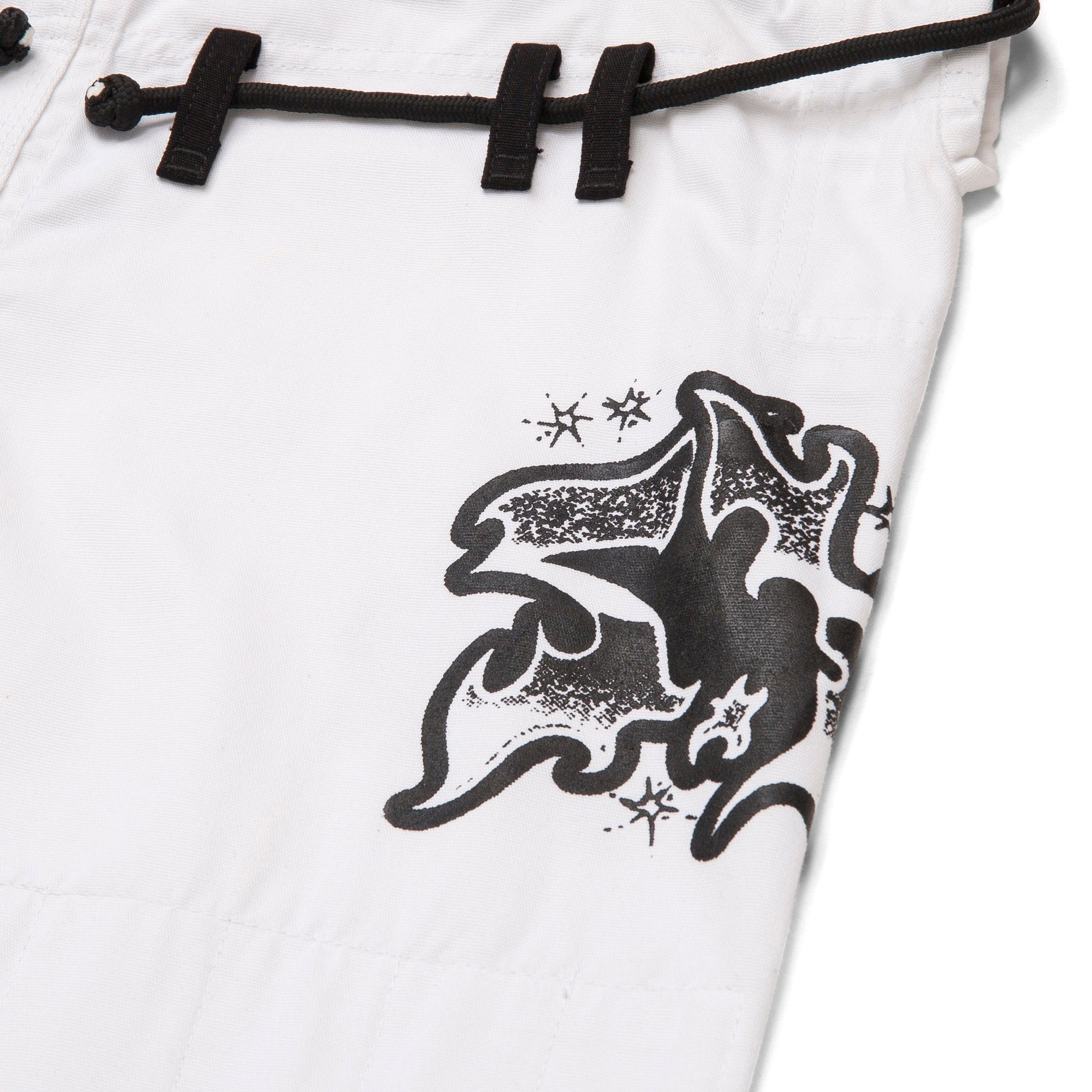 Shoyoroll Batch #142: Aces (White))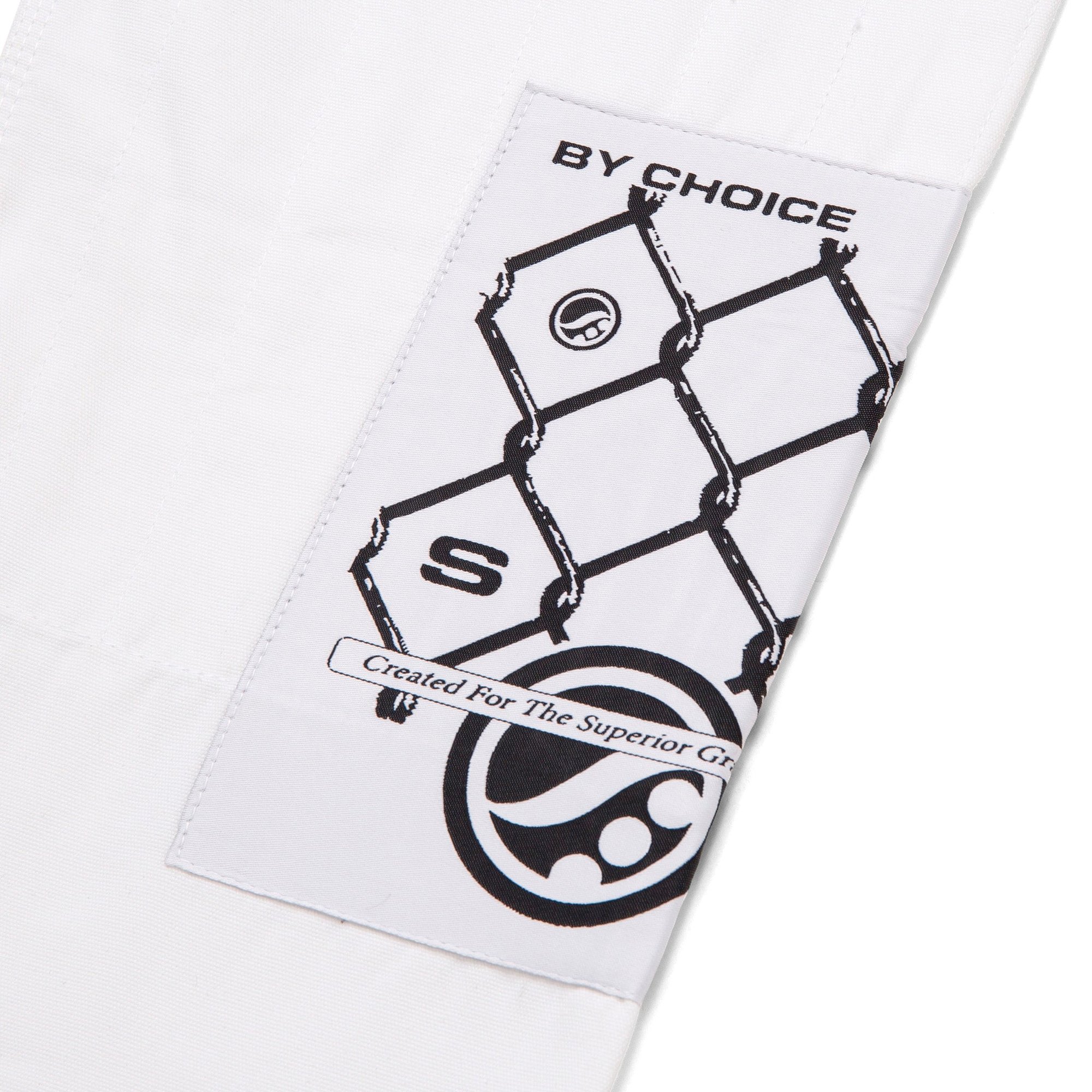 Shoyoroll Batch #142: Aces (White))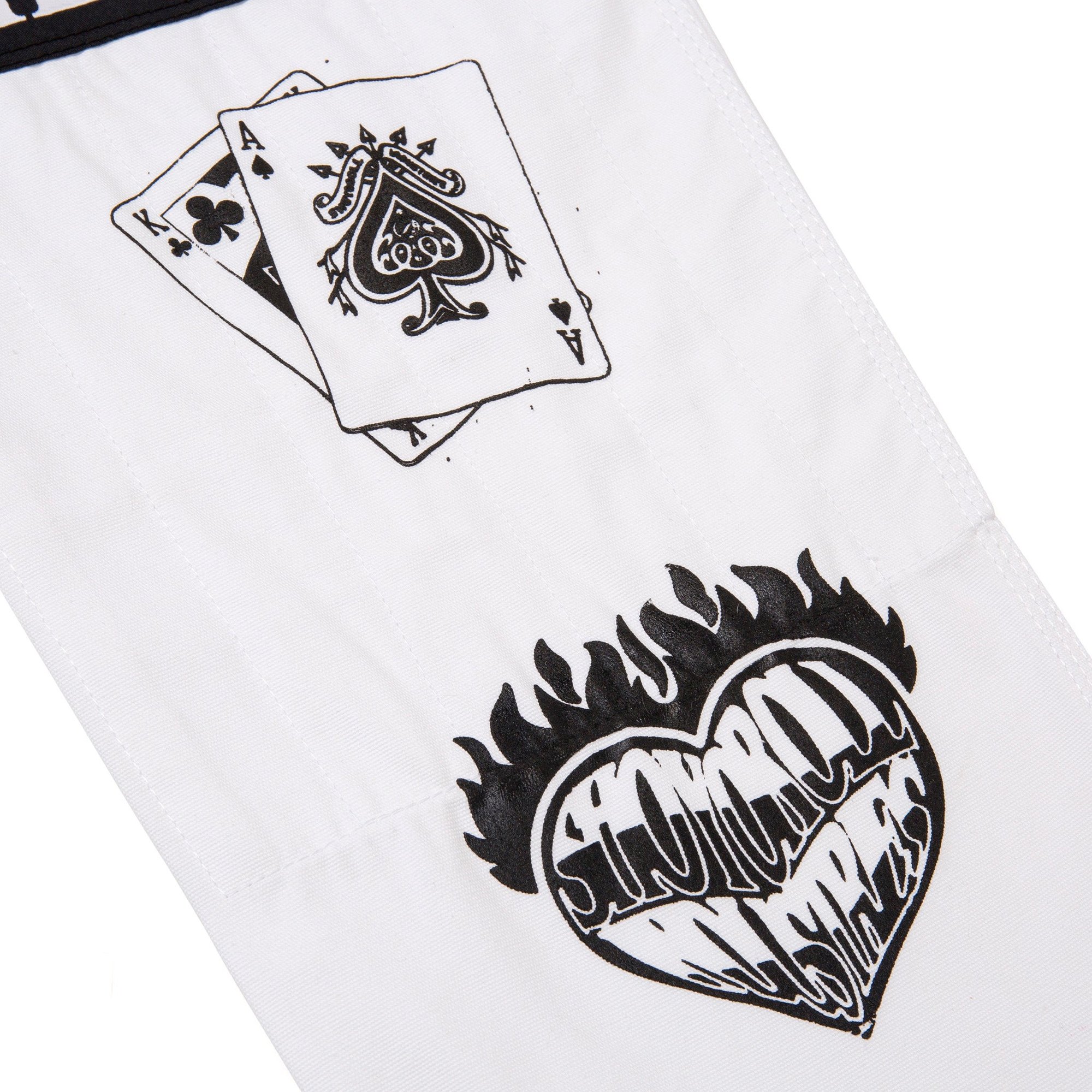 Shoyoroll Batch #142: Aces (White))
Shoyoroll Batch #142: Aces (Promo)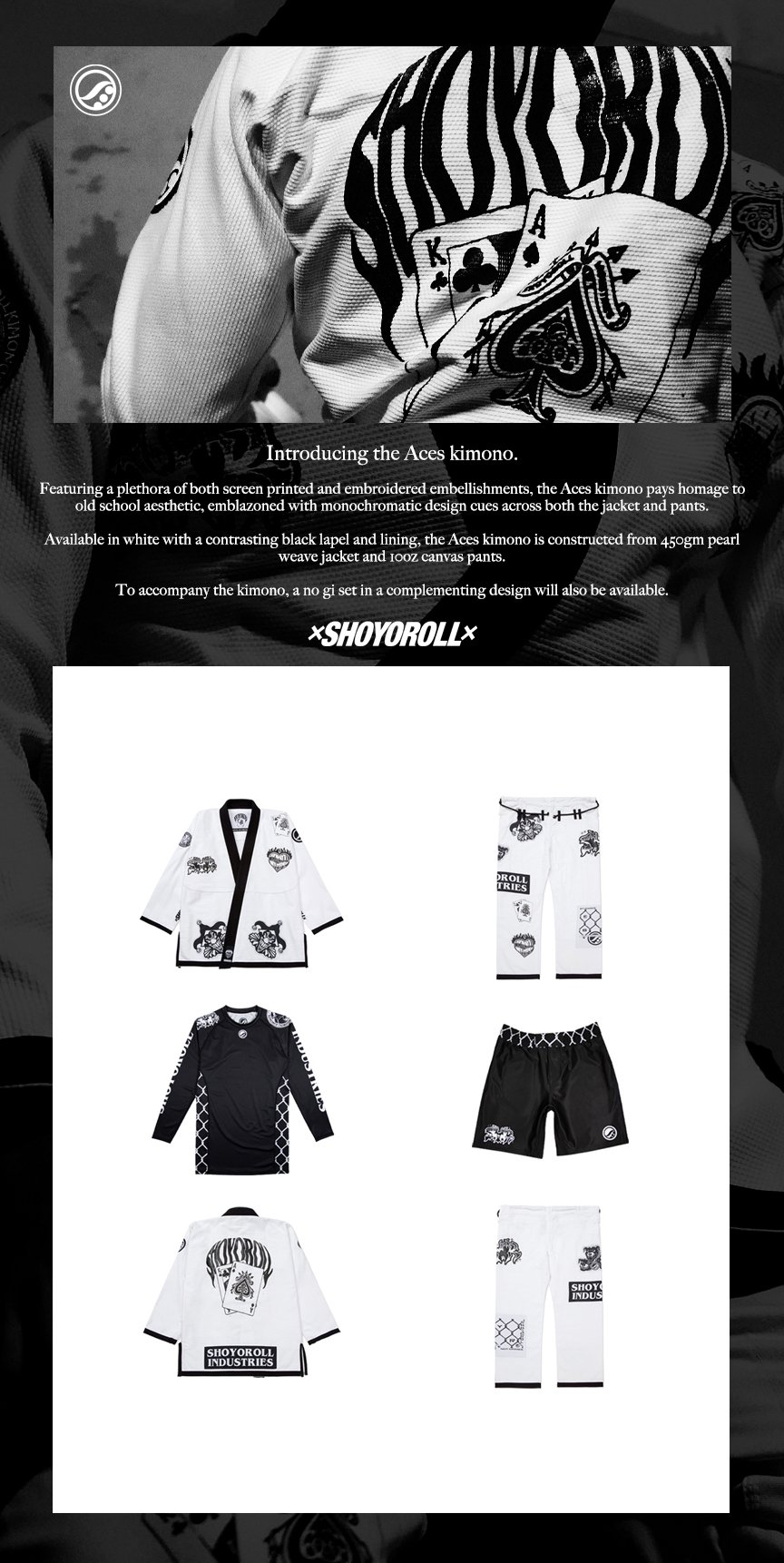 Shoyoroll Batch #142: Aces (Promo)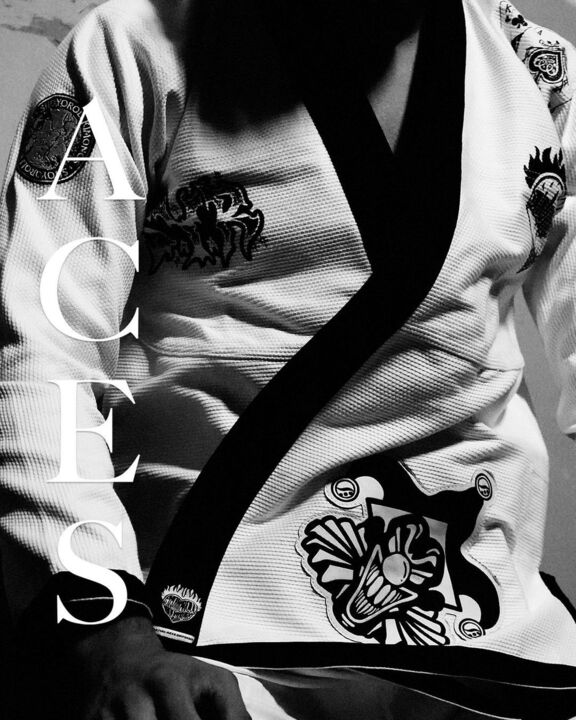 Shoyoroll Batch #142: Aces (Promo)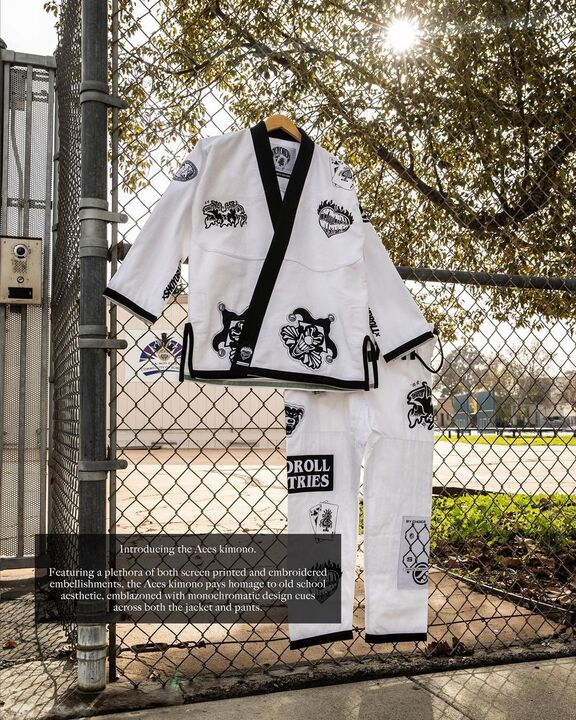 Shoyoroll Batch #142: Aces (Promo)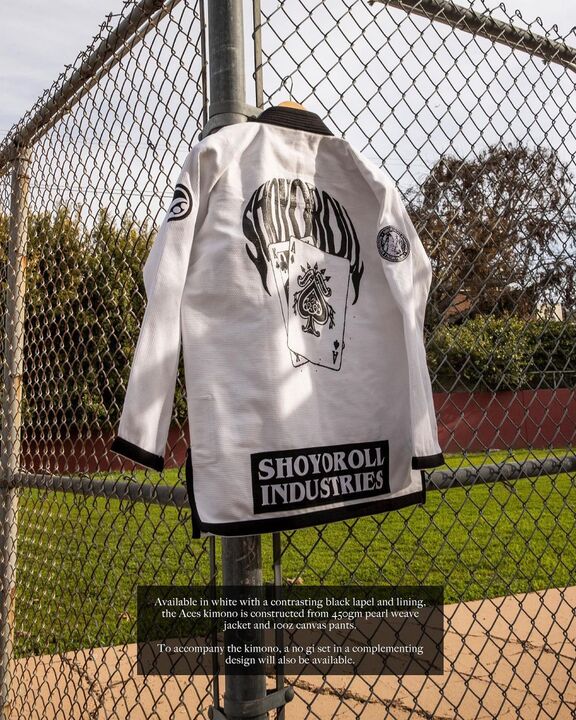 Shoyoroll Batch #142: Aces (Promo)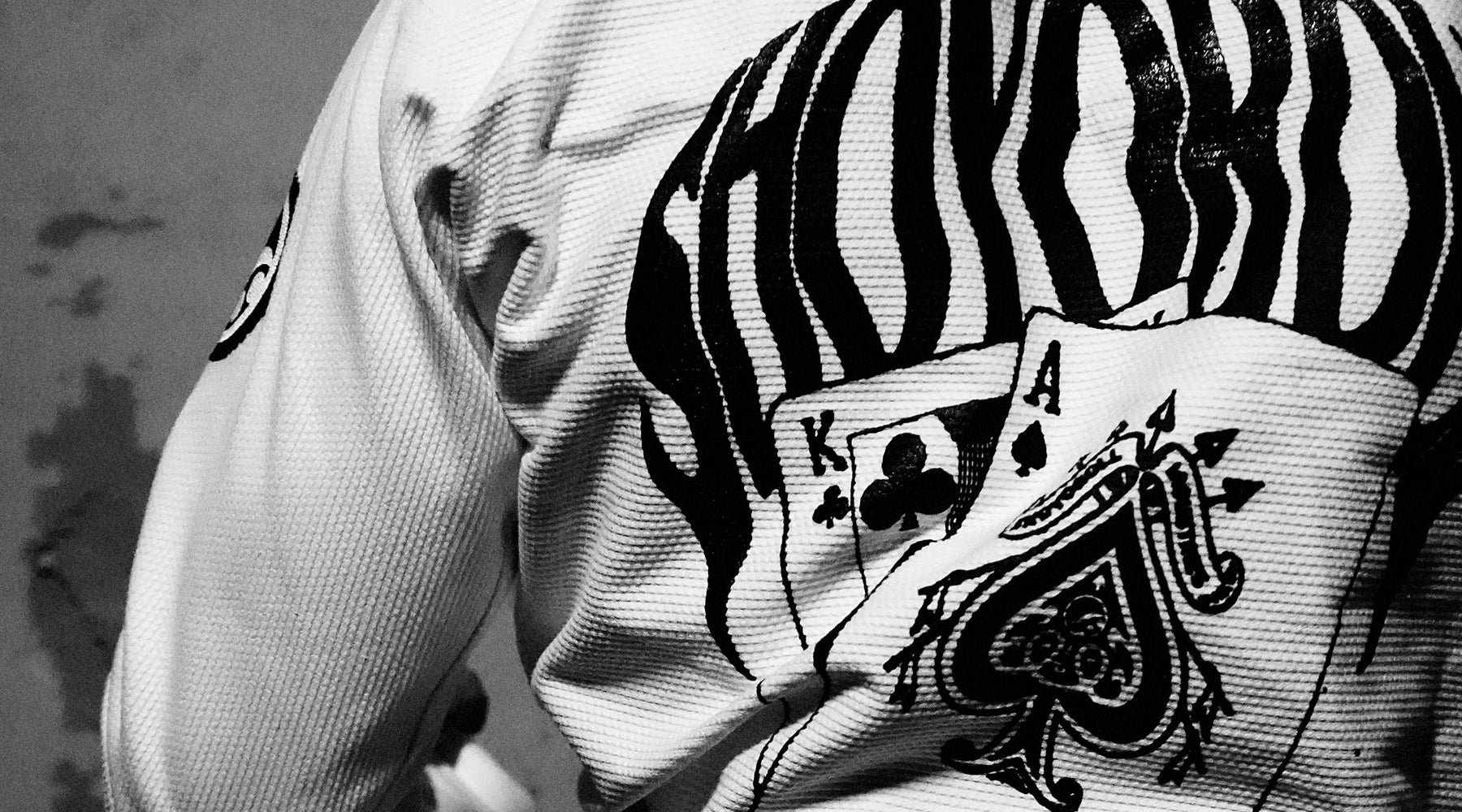 Shoyoroll Batch #142: Aces (Promo)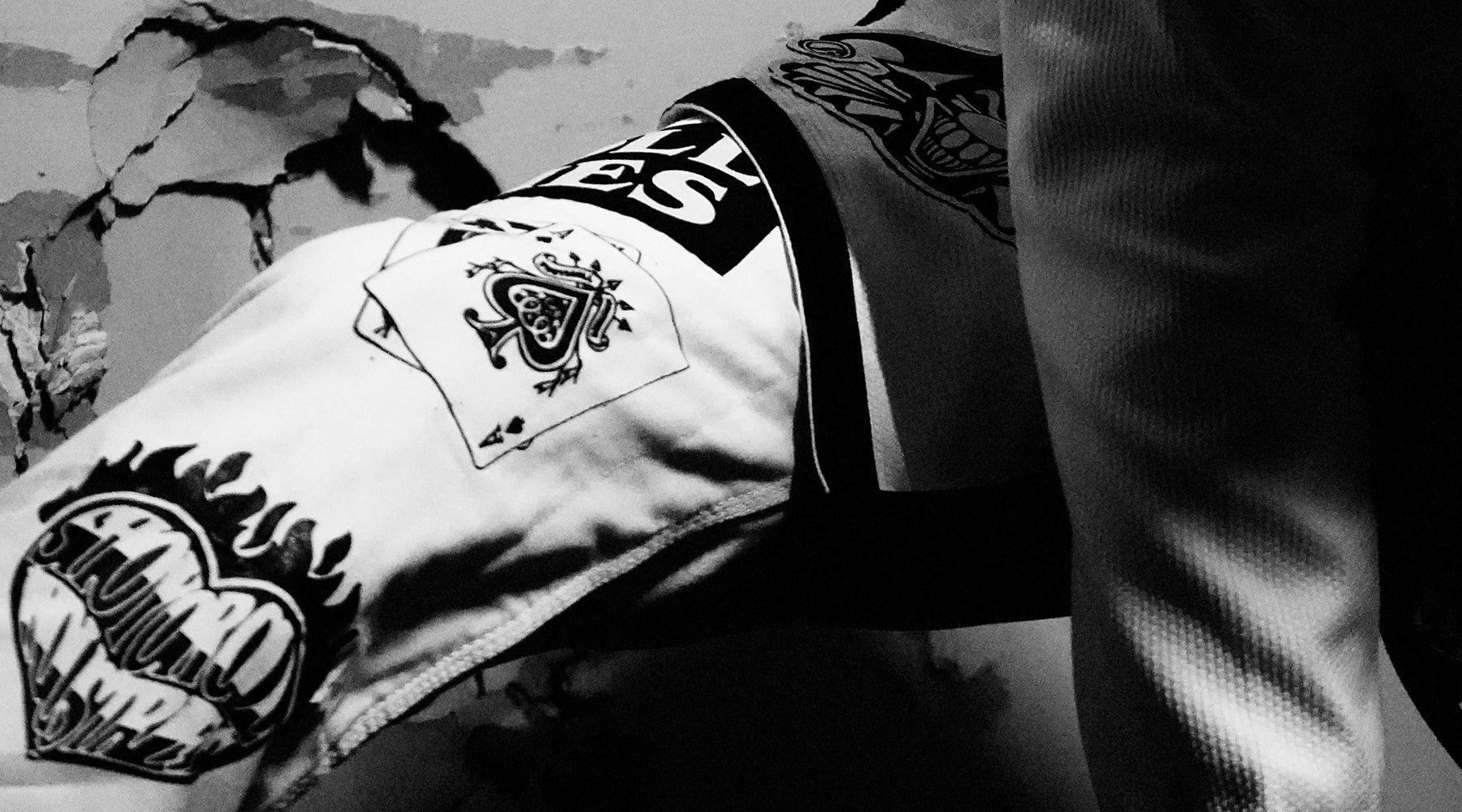 Shoyoroll Batch #142: Aces (Promo)
Shoyoroll Batch #142: Aces Rash Guard LS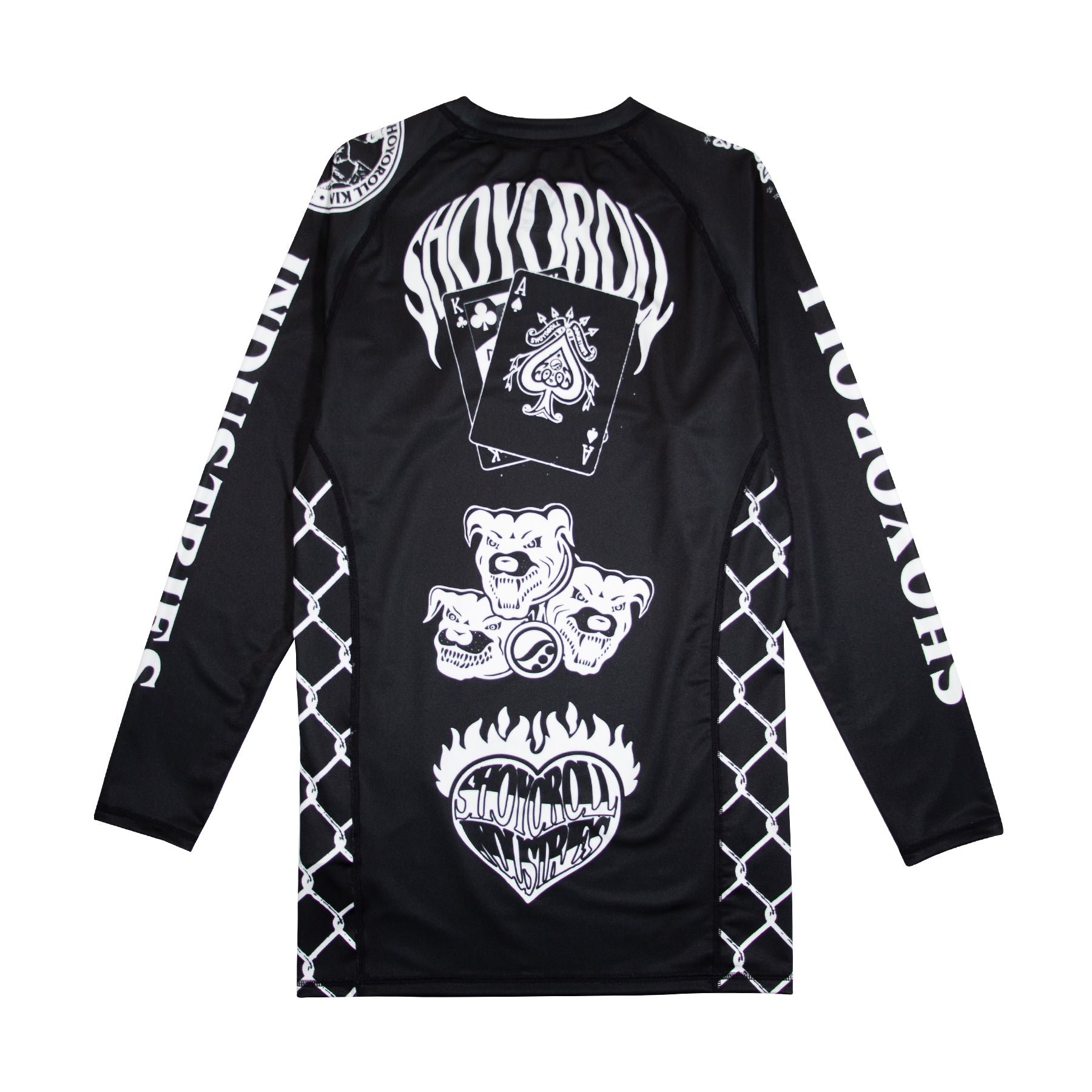 Shoyoroll Batch #142: Aces Rash Guard LS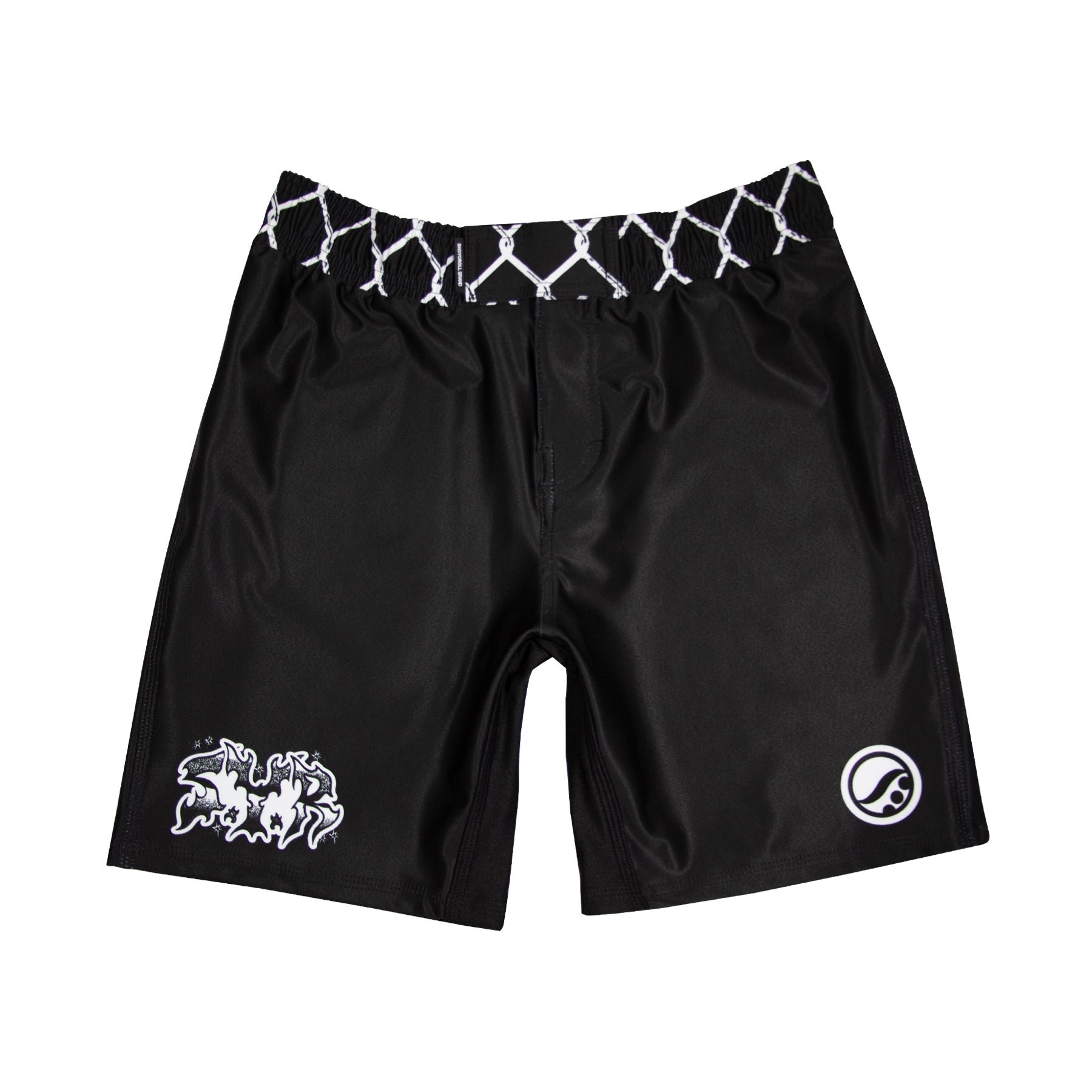 Shoyoroll Batch #142: Aces Fitted Training Shorts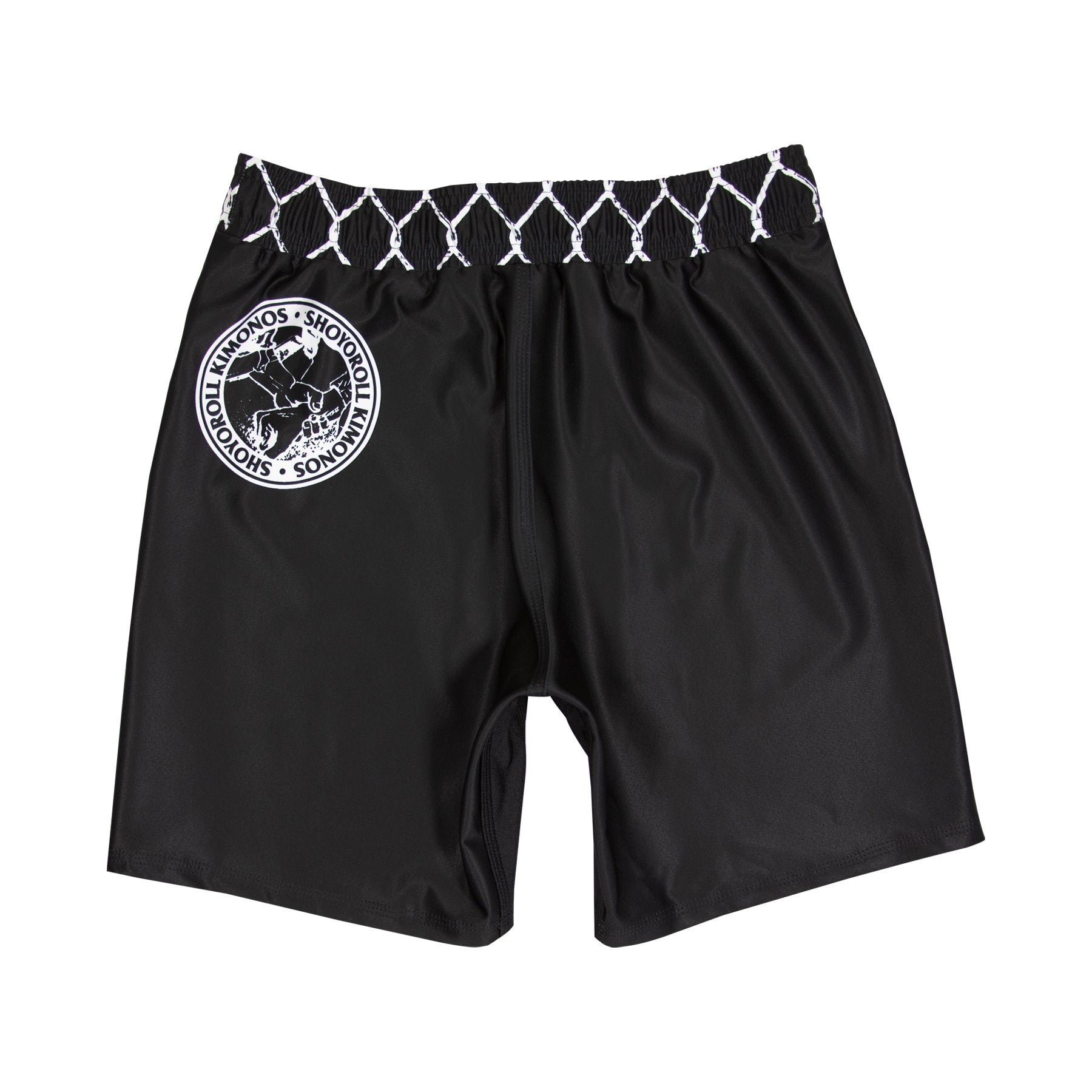 Shoyoroll Batch #142: Aces Fitted Training Shorts