Reserve: June 29, 2021 at 11:00 AM PDT Public: June 30, 2021 at 11:00 AM PDT
Adult Top: 450G Pearl Weave Adult Pants: 10oz Cotton Kids Top: 350G Pearl Weave Kids Pants: 8oz Cotton Color: White, Black
Adult: A00F, A0, A0H, A0F, A1, A1F, A1L, A2, A2F, A2L, A2H, A3, A3L, A3H, A4, A5 Kids: M00, M0, M1, M2, M3
This Nickelodeon collaboration was only available in the U.S. store. The Reserve pre-sale was open for just fifteen minutes, from 11:00 AM to 11:15 AM PDT on June 29, 2021.
Adult White: $240 Adult Black: $250 Kids: $120
None.
A&P and Nickelodeon partner once again on a special project inspired by everyone's favorite cat, Garfield. This collection offers something for everyone in the family, including pets. This project consists of Jiu-Jitsu kimonos, as well as tees for adults and kids, a plush toy, and a Modernica Mini pet daybed. The use of Garfield dressed in a Jiu-Jitsu kimono, his cat stripes and images along with typography are featured throughout this capsule.
The kimono top is made with 450 gsm pearl weave fabric and Novo I pants of cotton canvas. Accent colors of green, yellow, red and orange can be seen in the stitching and patchwork. Woven Garfield logo patches can be found on the left shoulder of the top and on the right hip of the pants. A woven patch featuring Garfield's logo and the namesake himself donning a kimono while hitting a break fall is located on the back. A stylized embroidered Mark logo on the right sleeve and embroidered image hits of Garfield on the kimono top and left shin can also be seen. To finish off the detailing is orange with black cat stripes as seen on Garfield, are located on the inside yolk, inside tapings and gusset between the pants.
The Modernica Mini Pet Daybed features an upholstered orange fabric covered mattress with black cat stripes. The mattress sits on a solid Teak hardwood frame making for a sturdy and lasting furniture piece that your furry friend will love.
Also offered is a trio of t-shirt designs offered in adult and kid sizes. First is the Eat, Sleep, and Jiu-Jitsu tee which features an image of Garfield peeking through the front. The Garfield logo and Mark logo are printed on opposite sleeves. Next is the Garfield Mark tee which is made of our A&P Mark logo stylized in Garfield lettering along with Garfield on top. The left sleeve shows off a printed Garfield logo. Last is the Stay Humble tee which features an image of Garfield dressed for Jiu-Jitsu and laid out on the mat.
Topping off this project is a plush toy of Garfield. As seen on the kimono and tees, this plush is detailed with a canvas kimono that feature the Garfield logo patch on the left shoulder and Mark logo on right sleeve. A perfect companion for on and off the mats.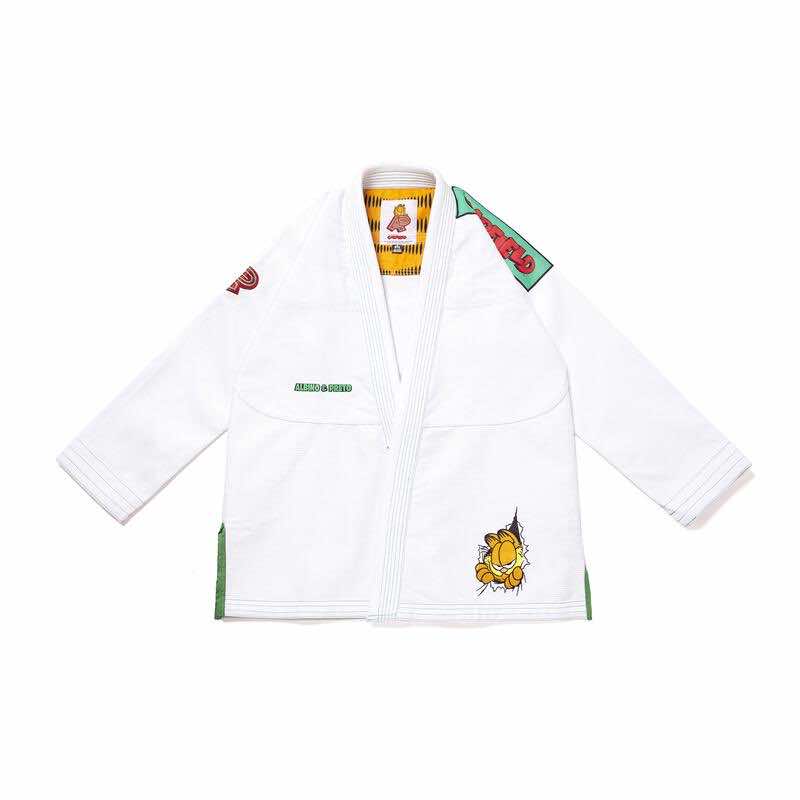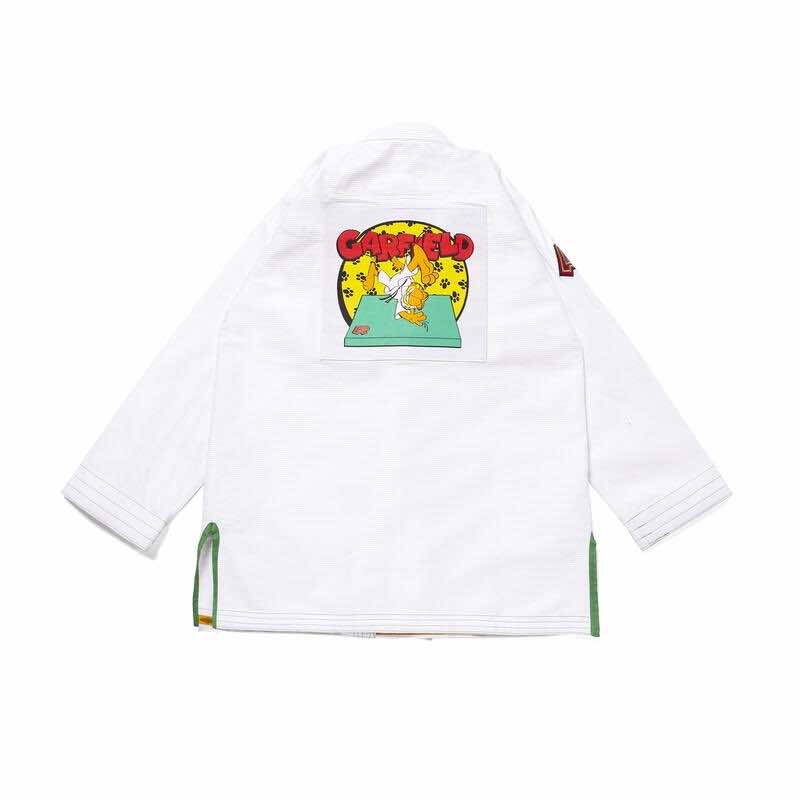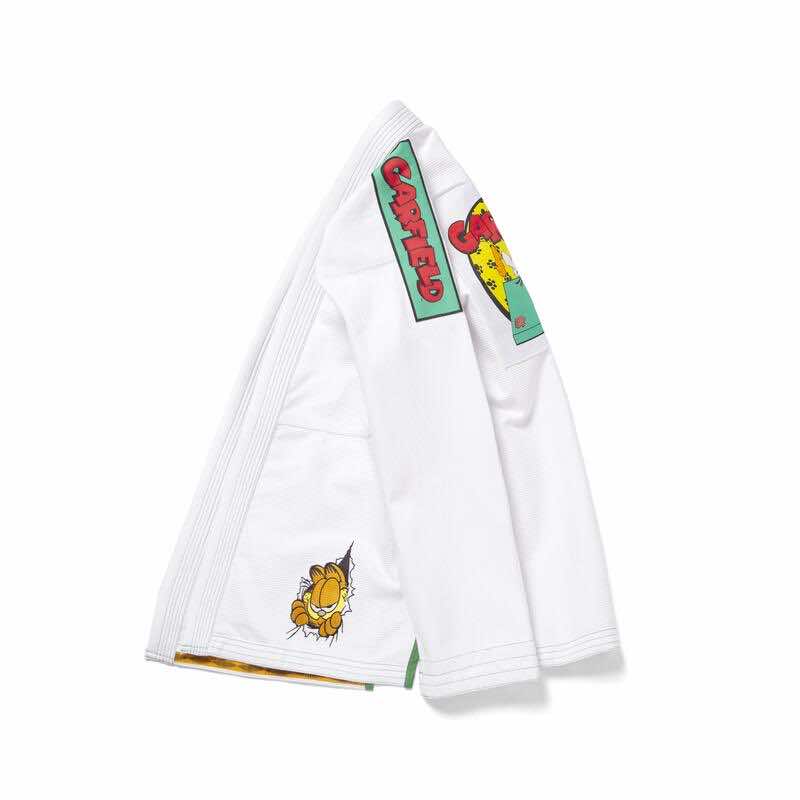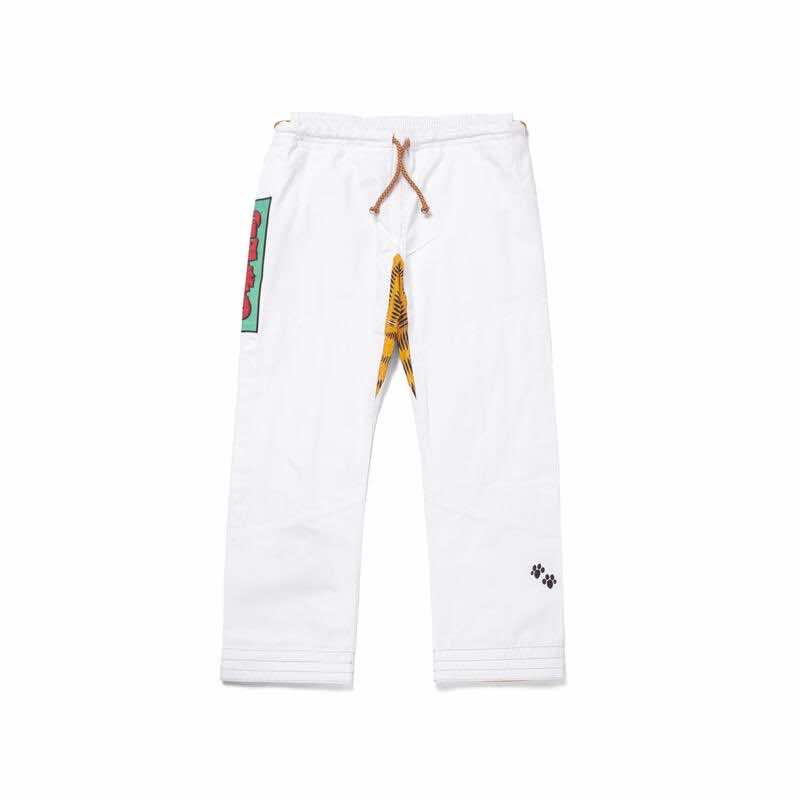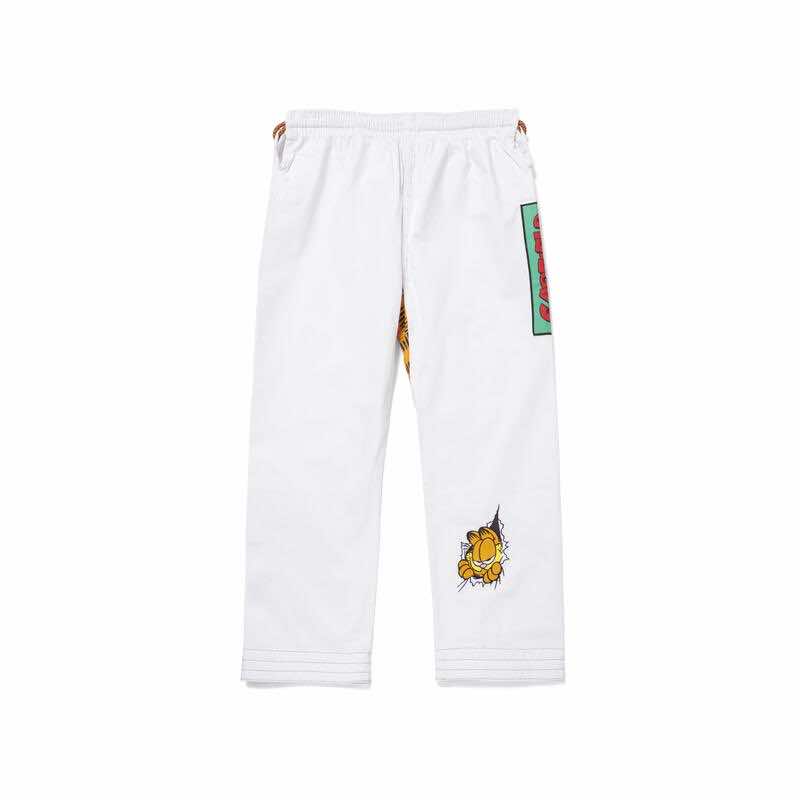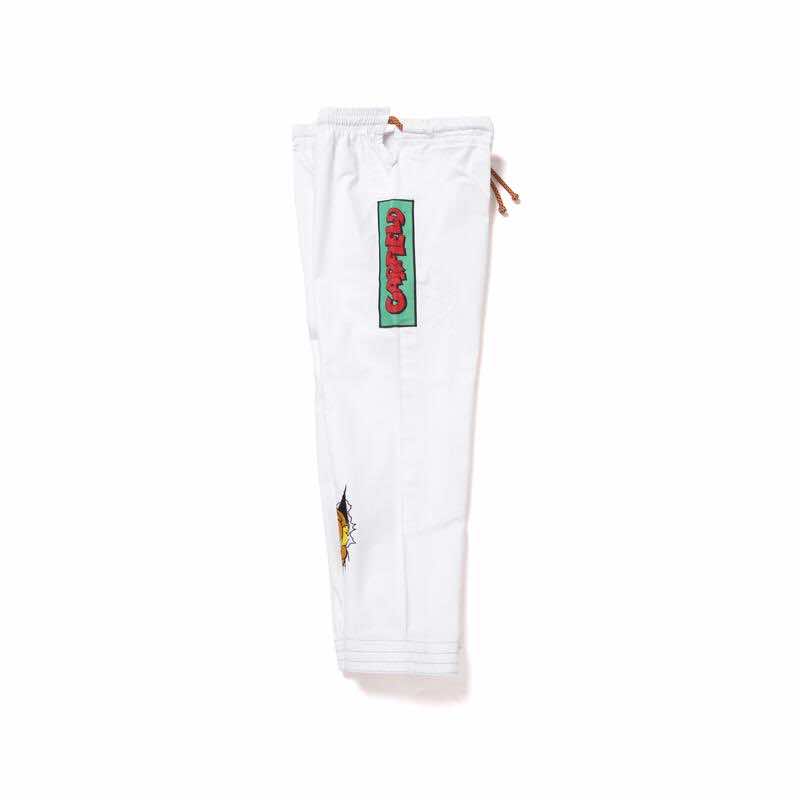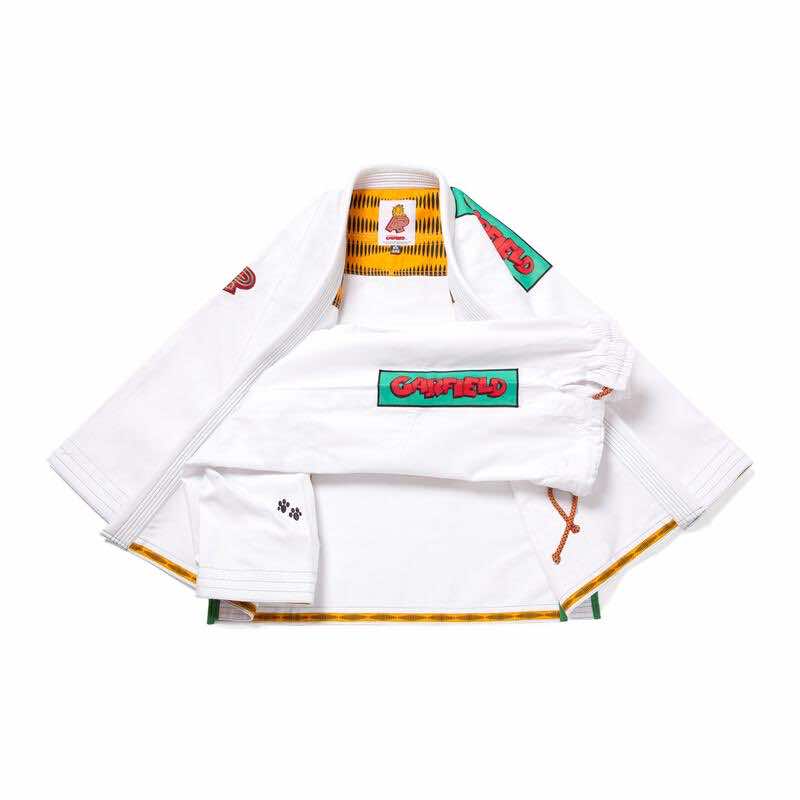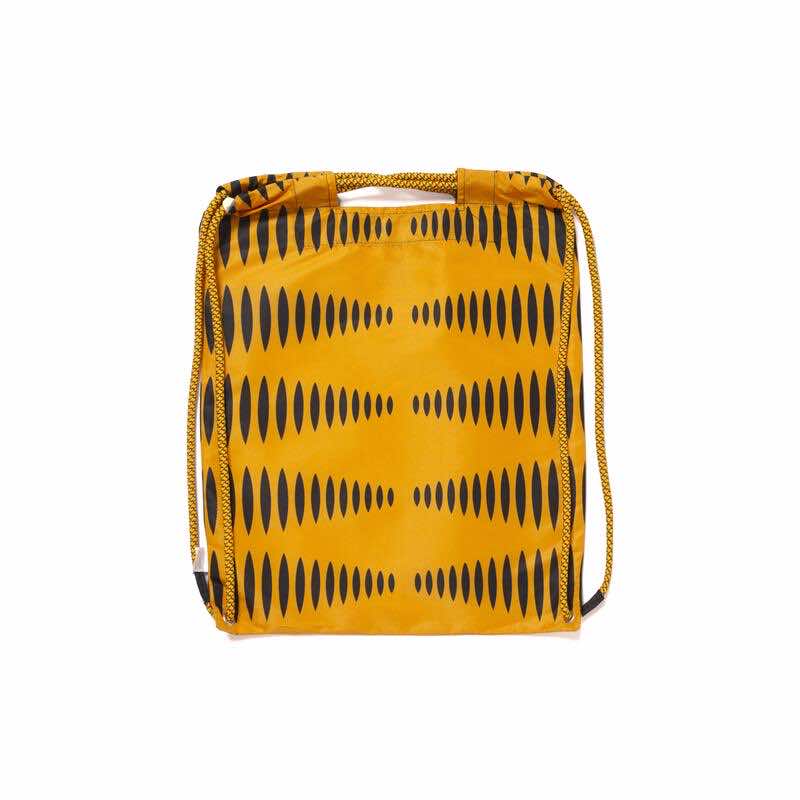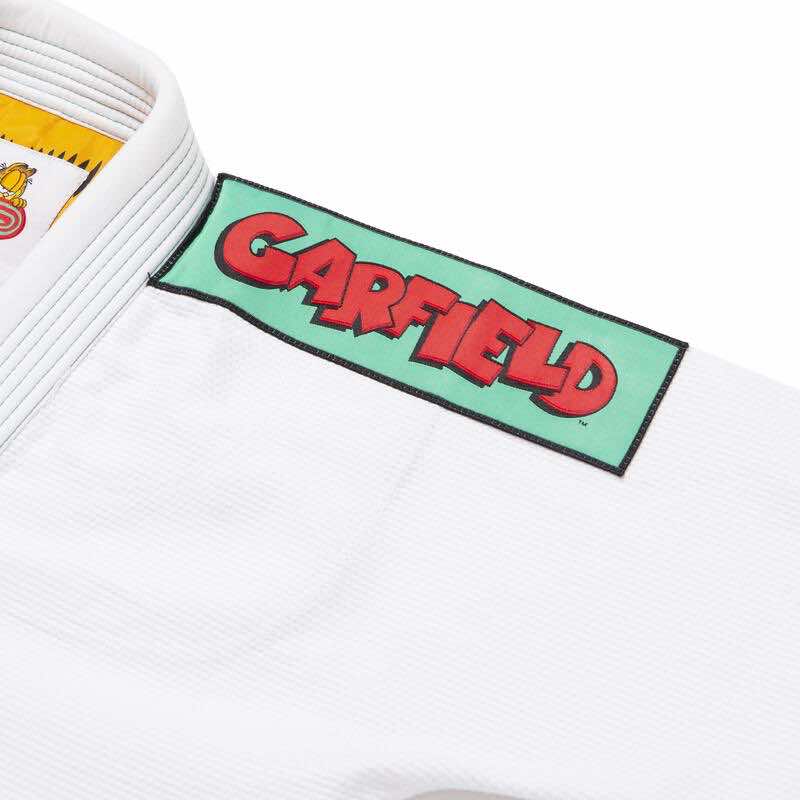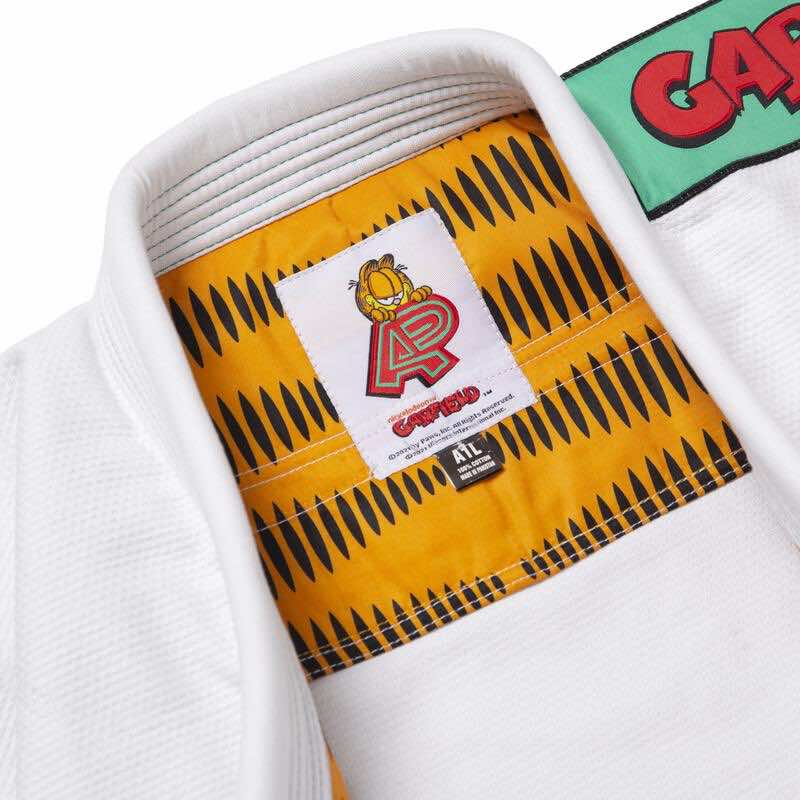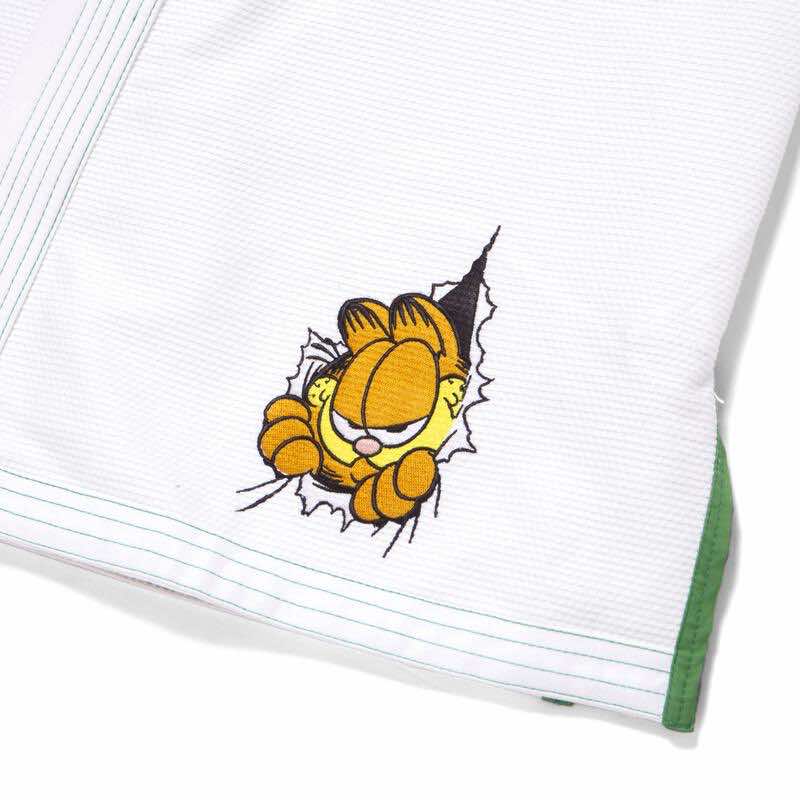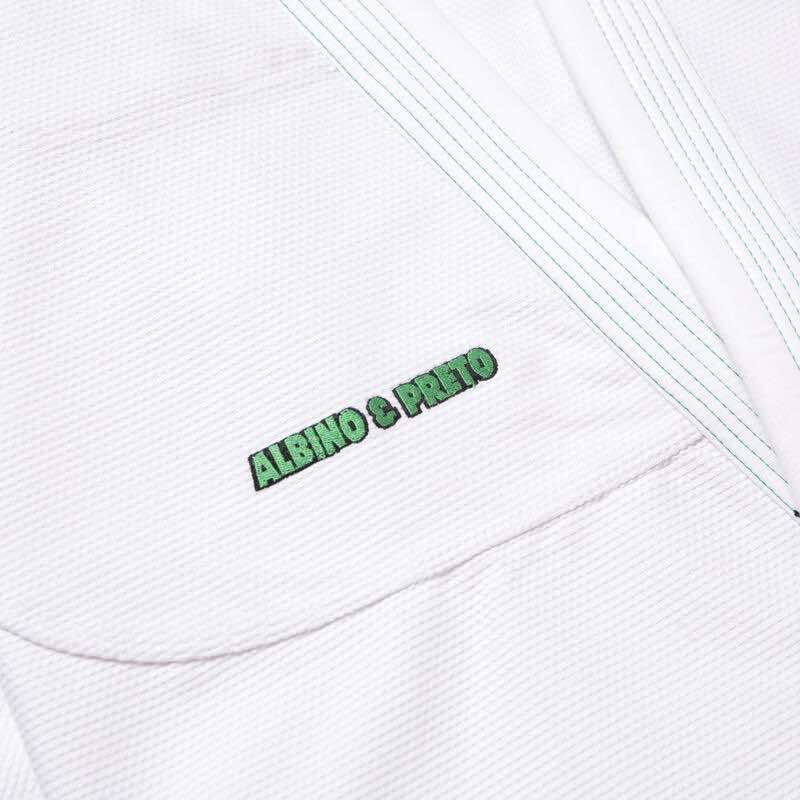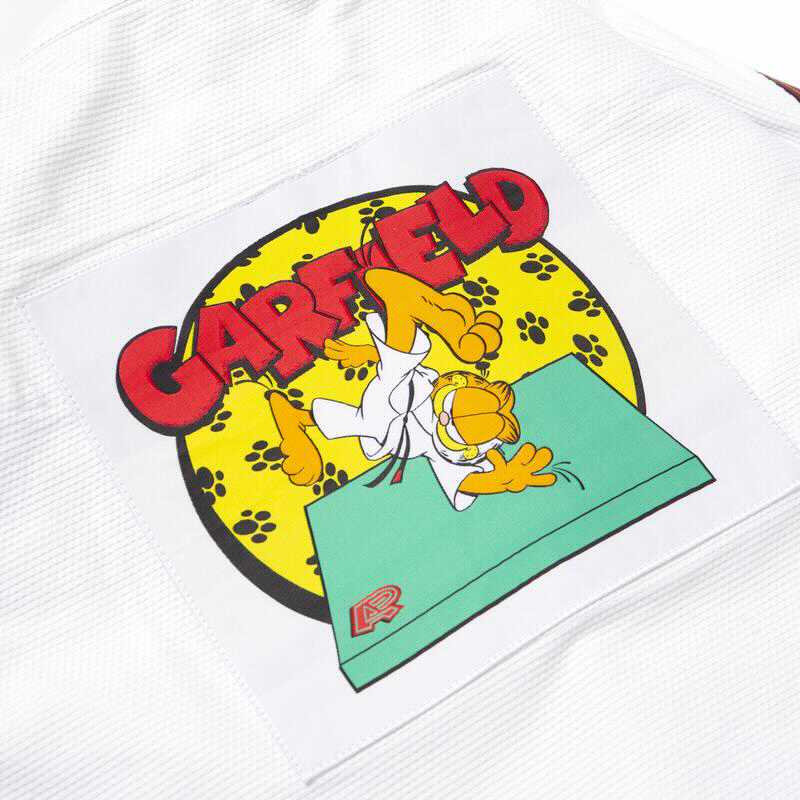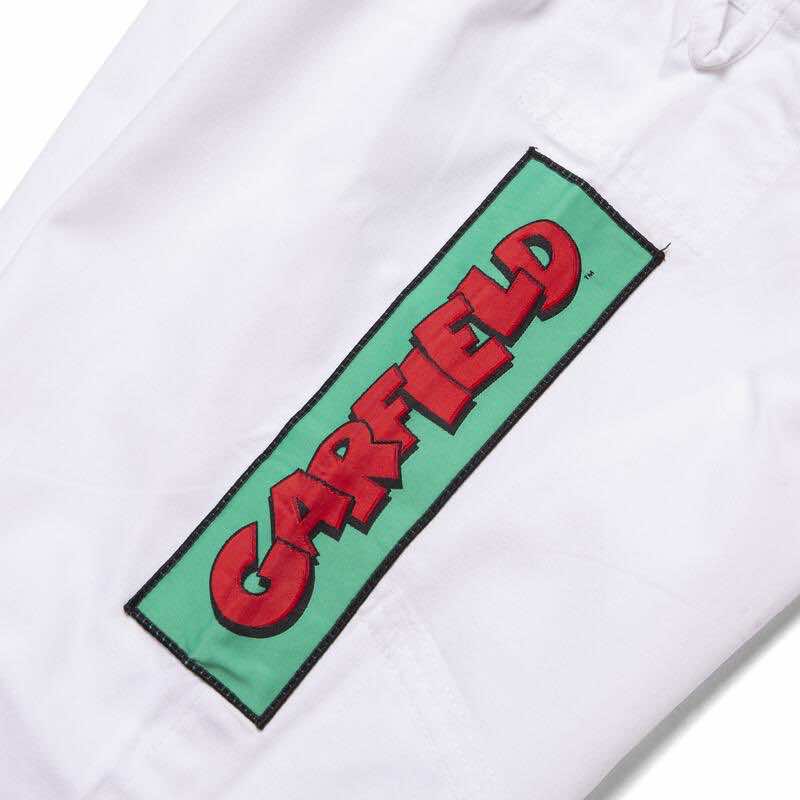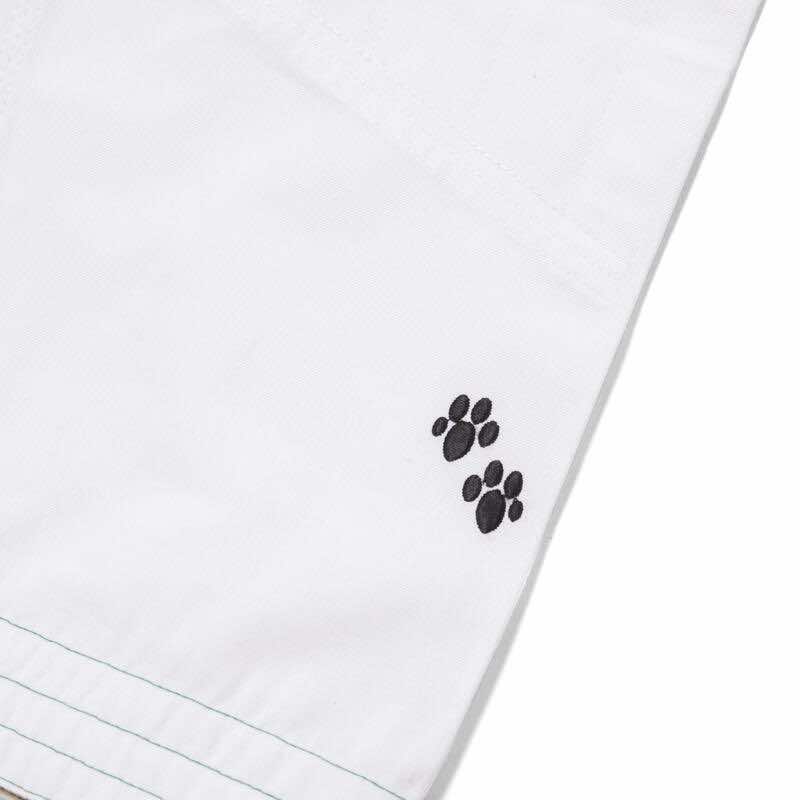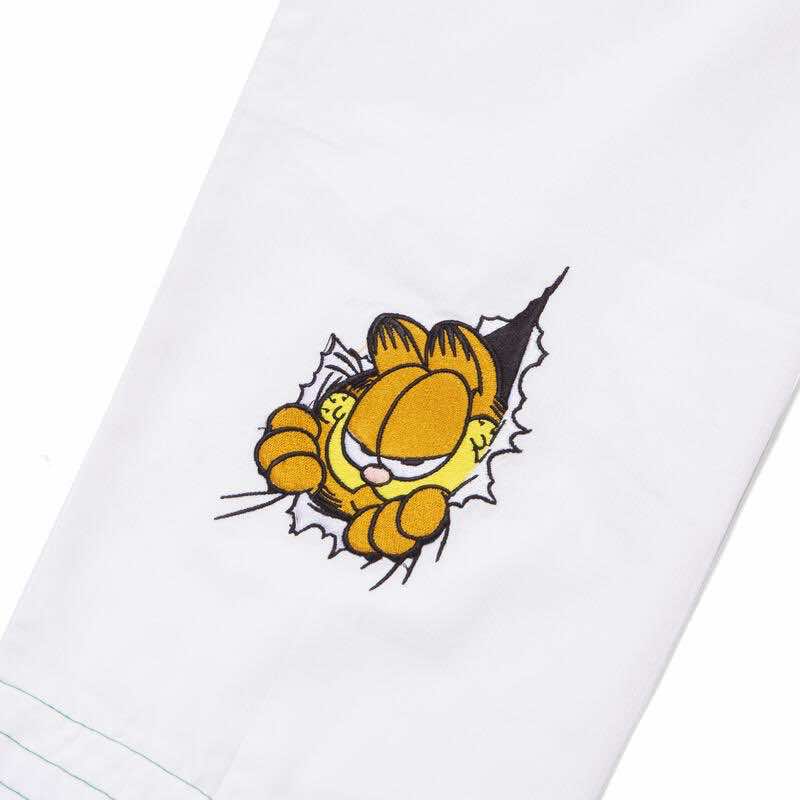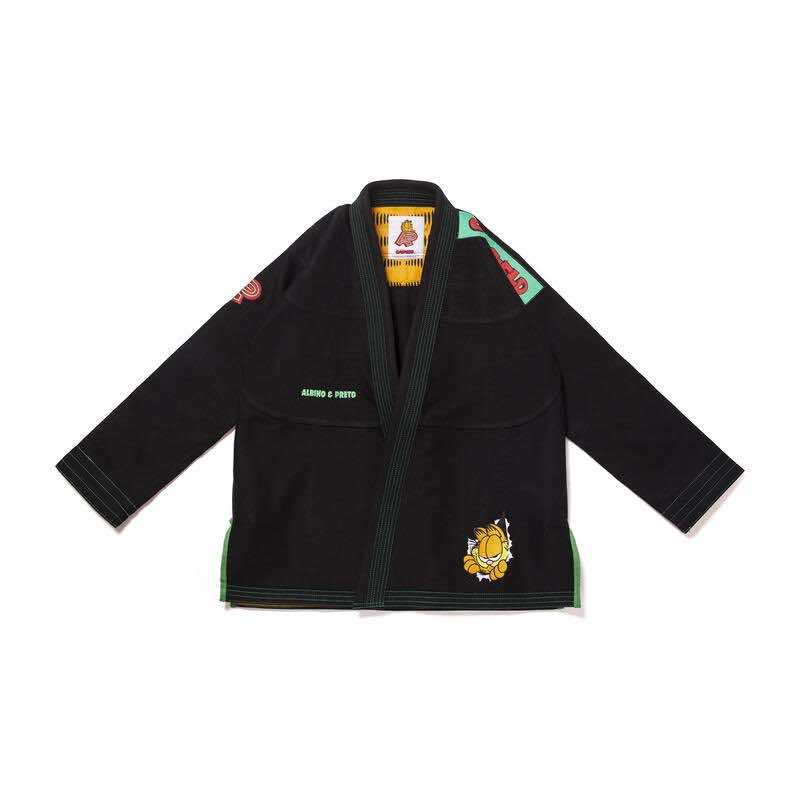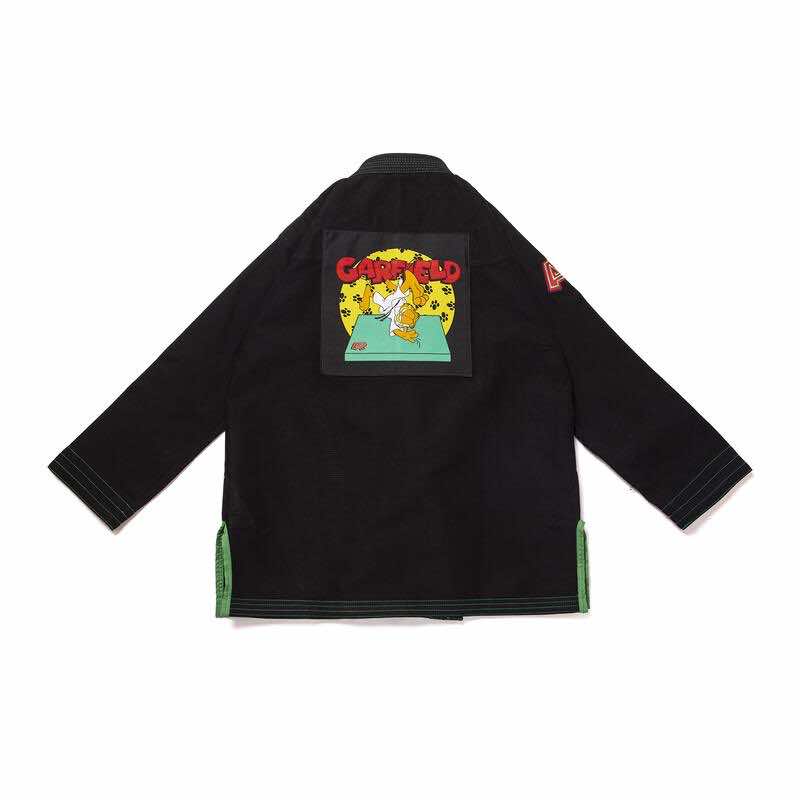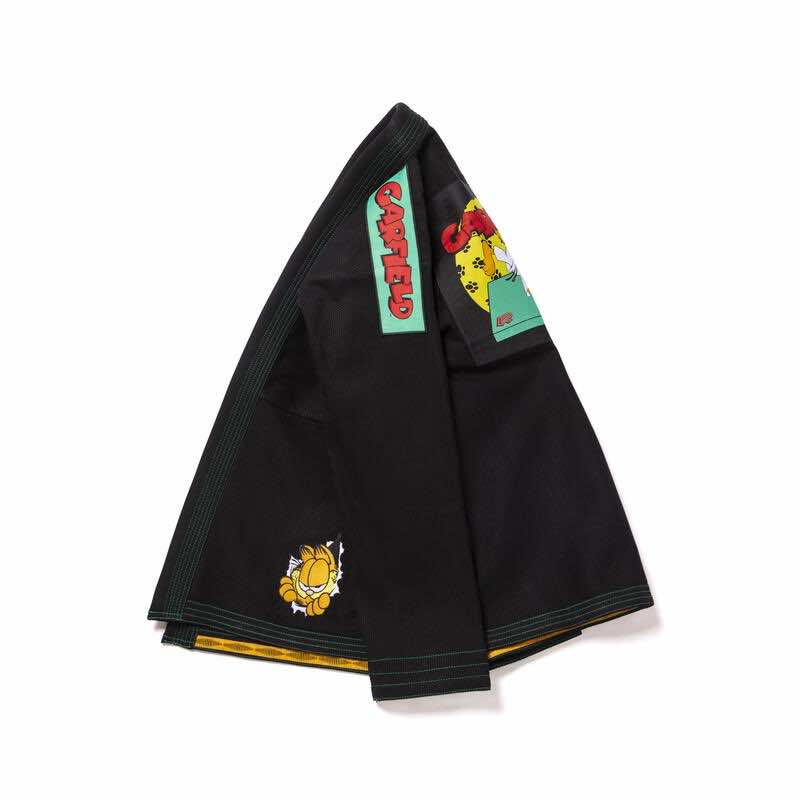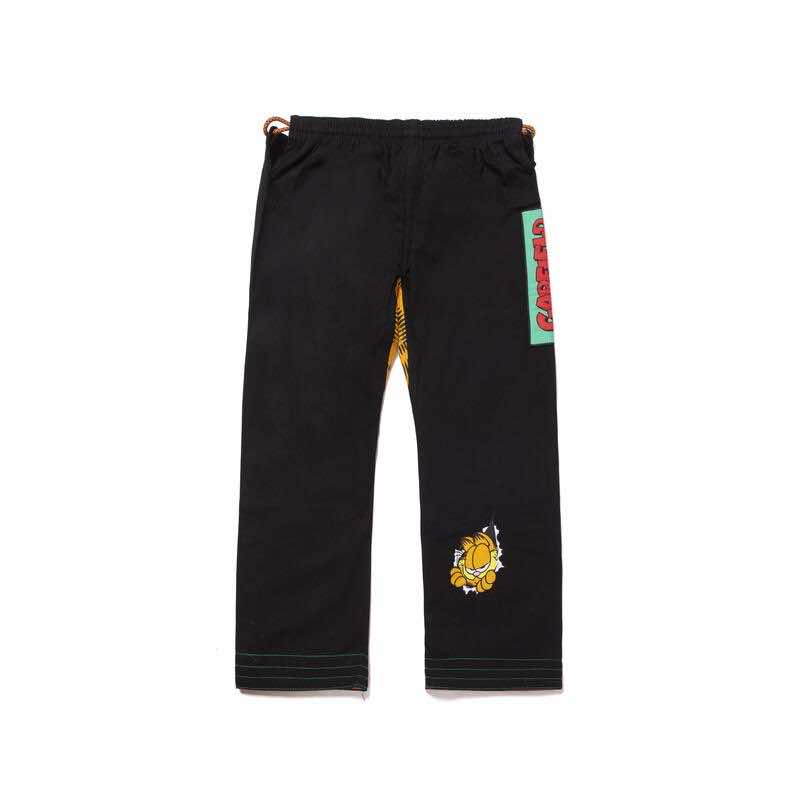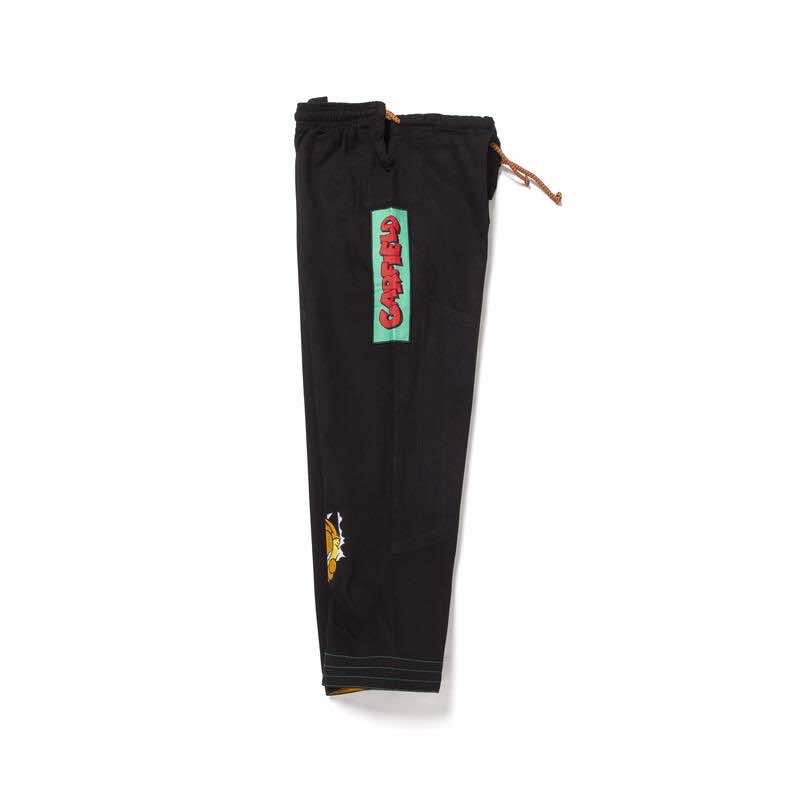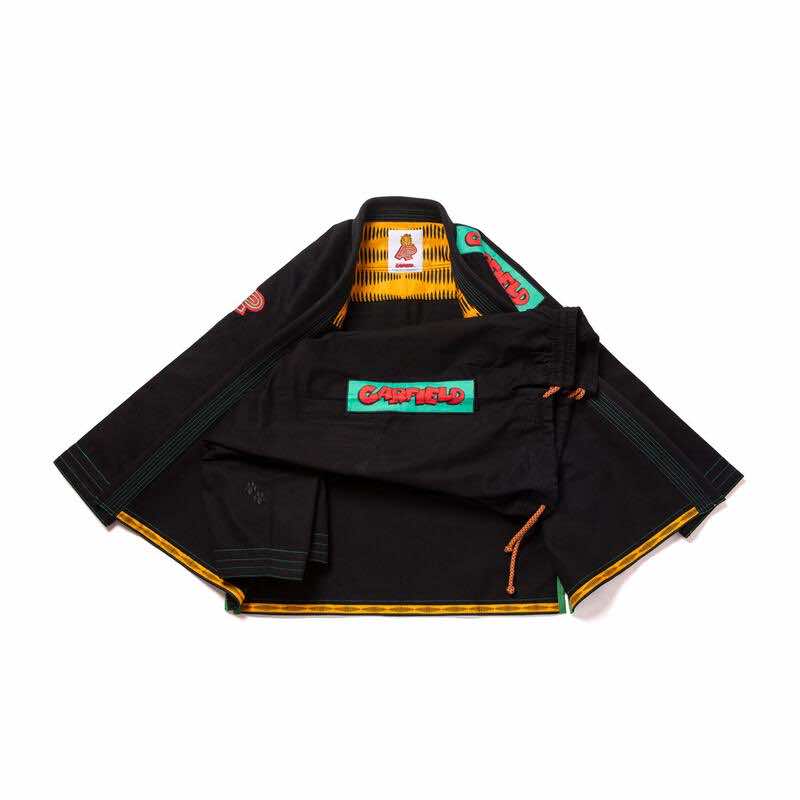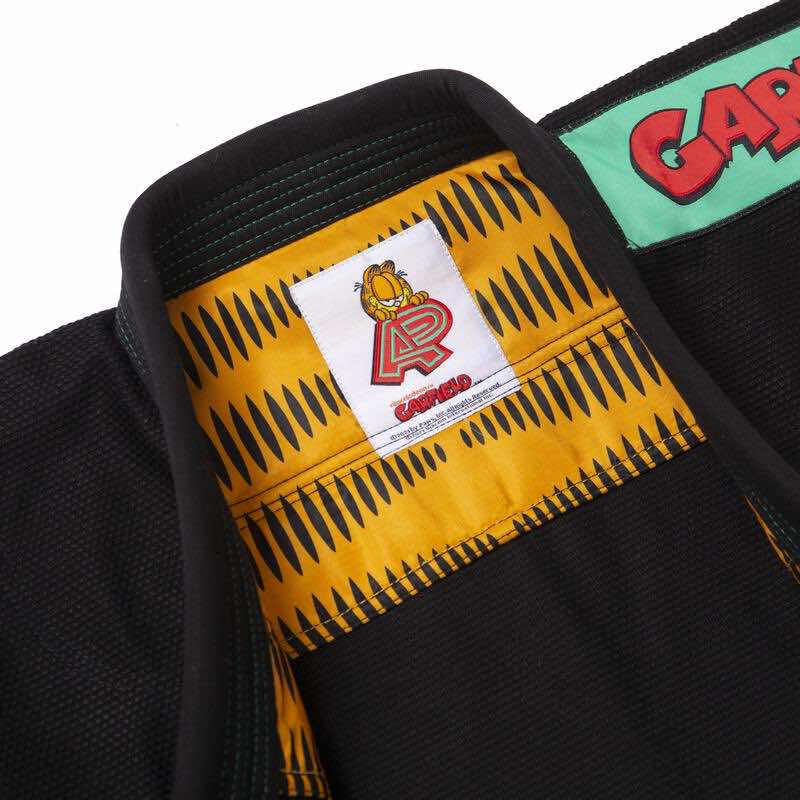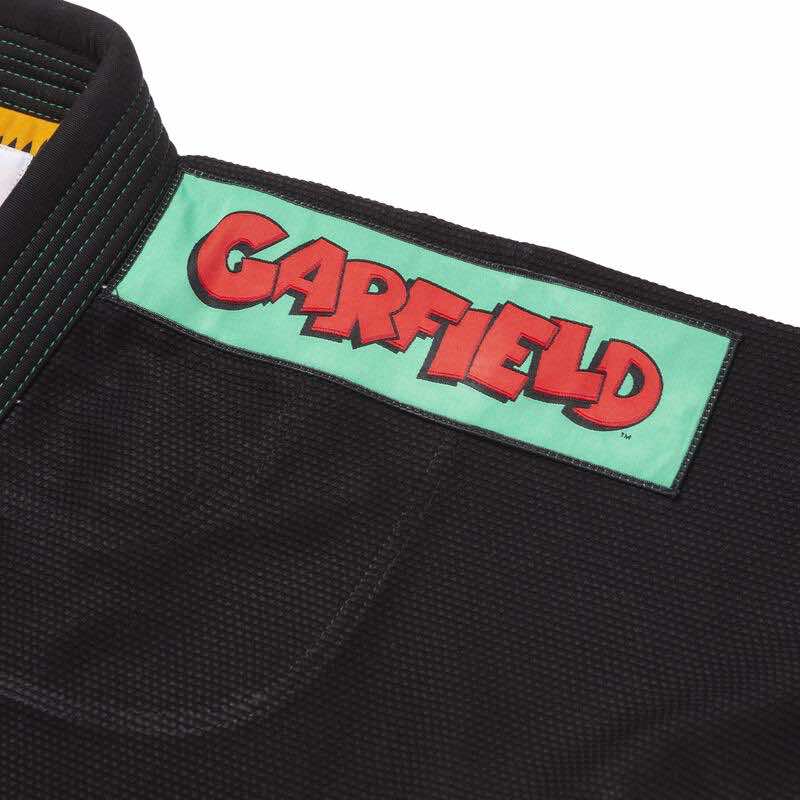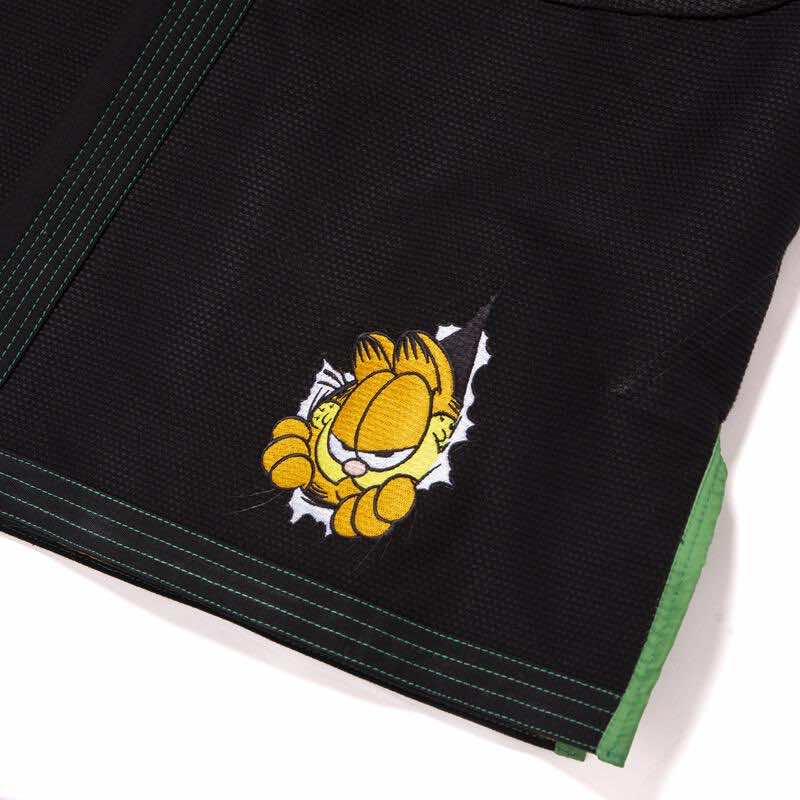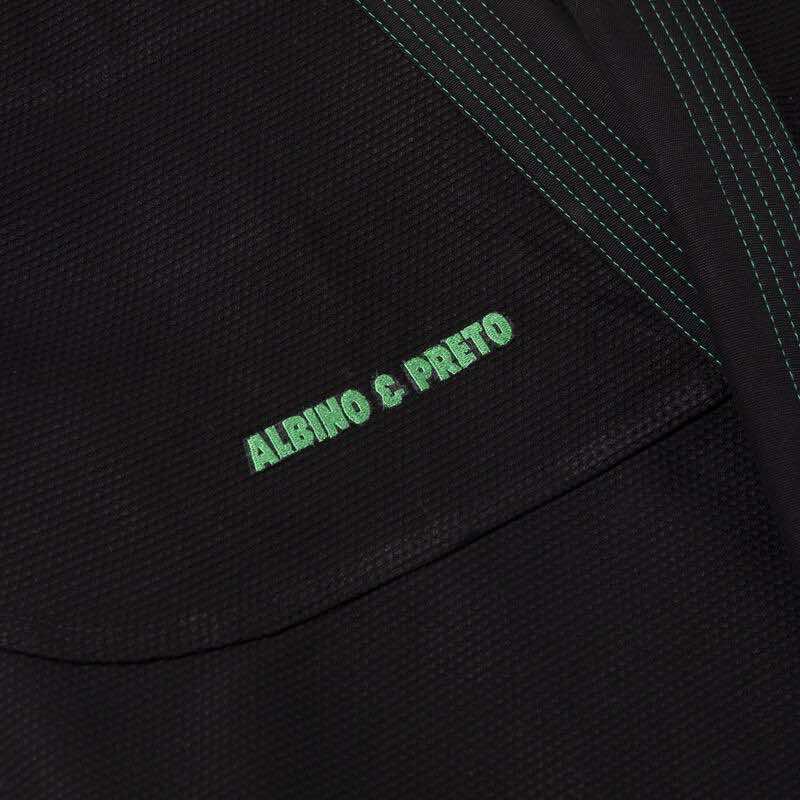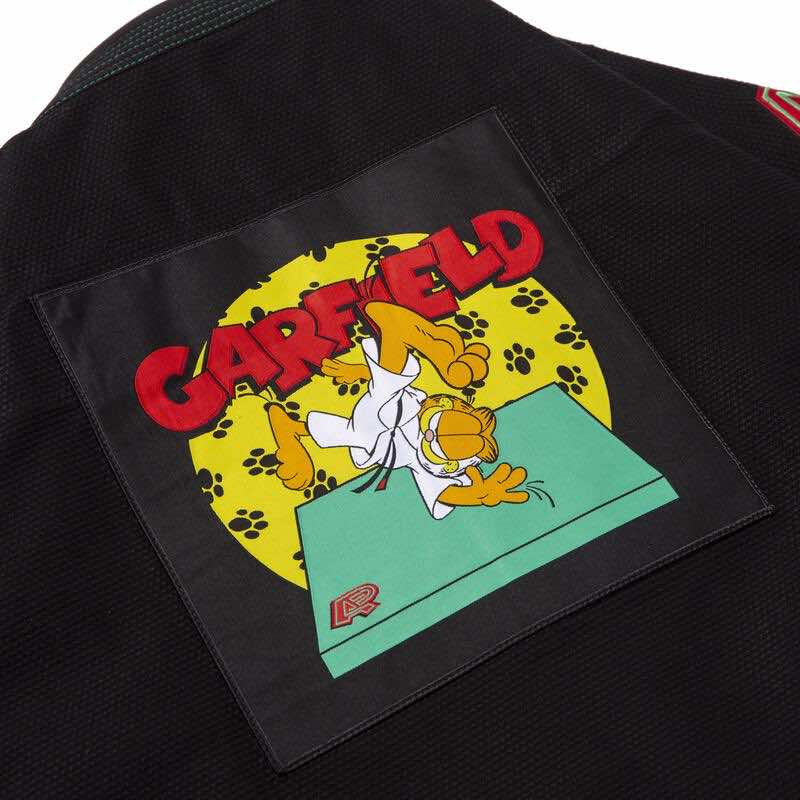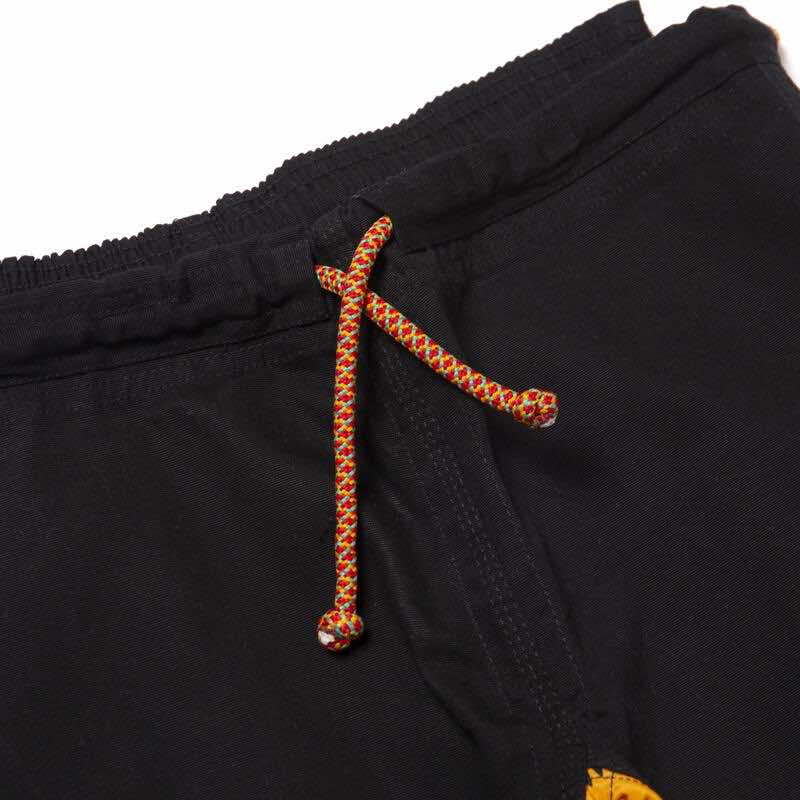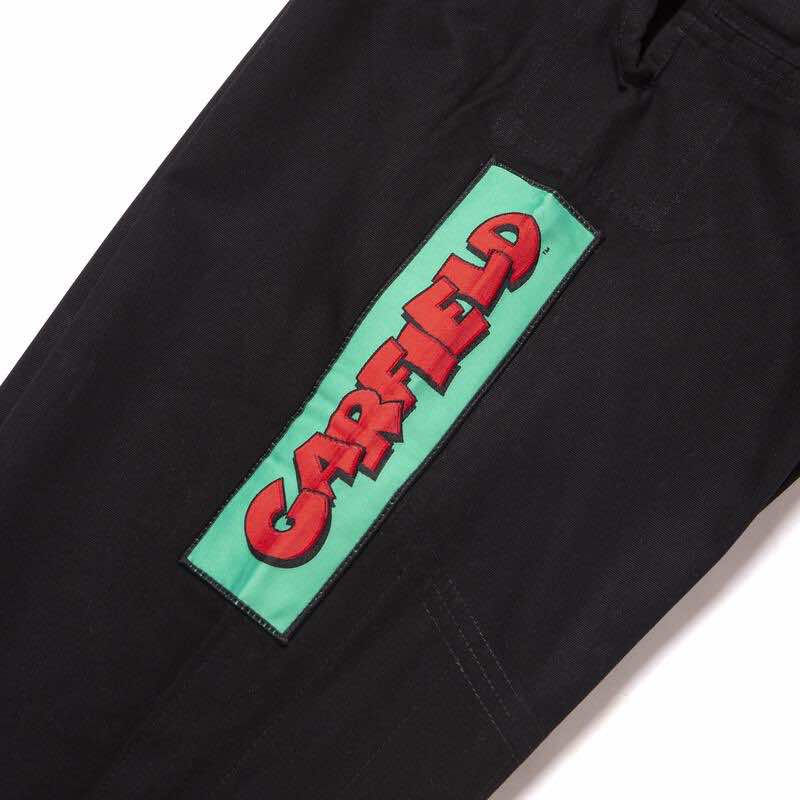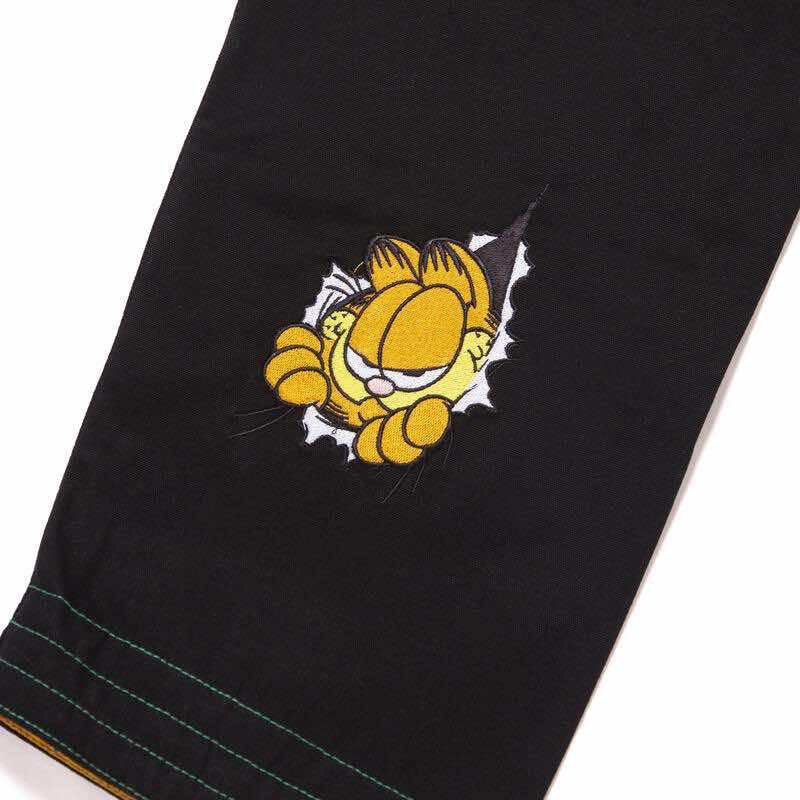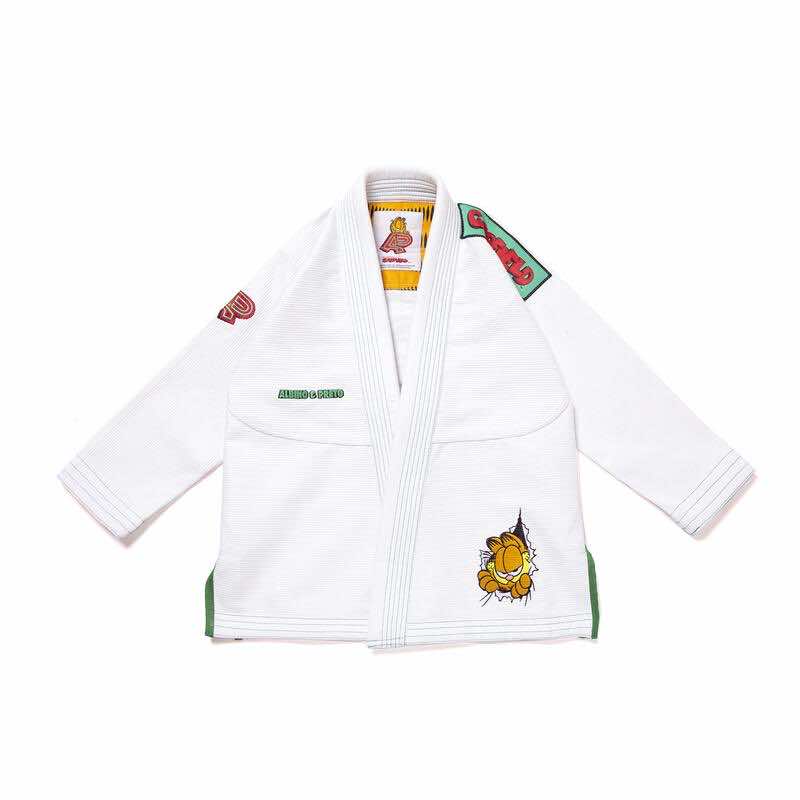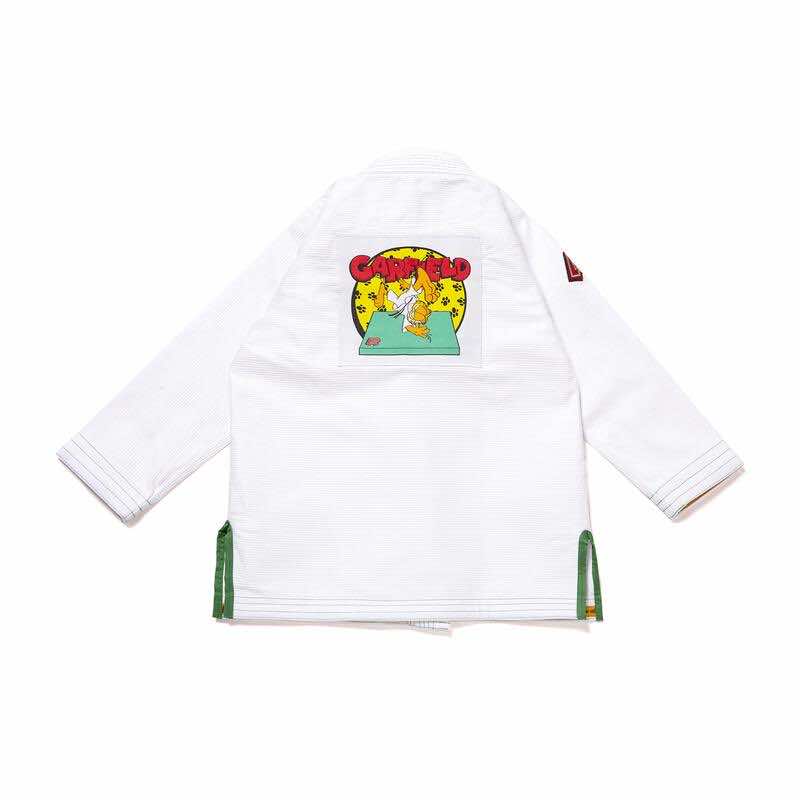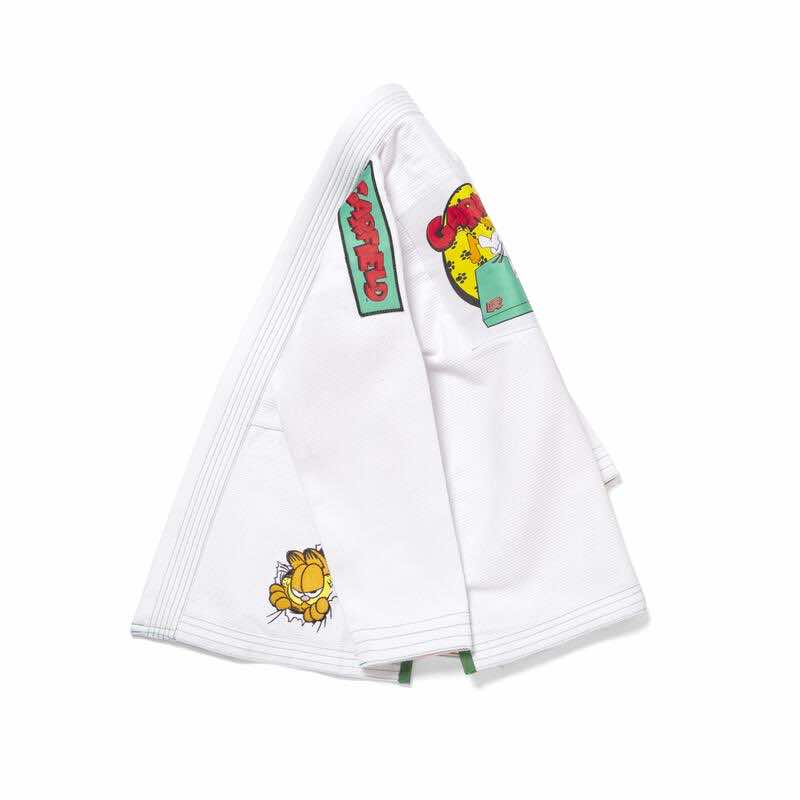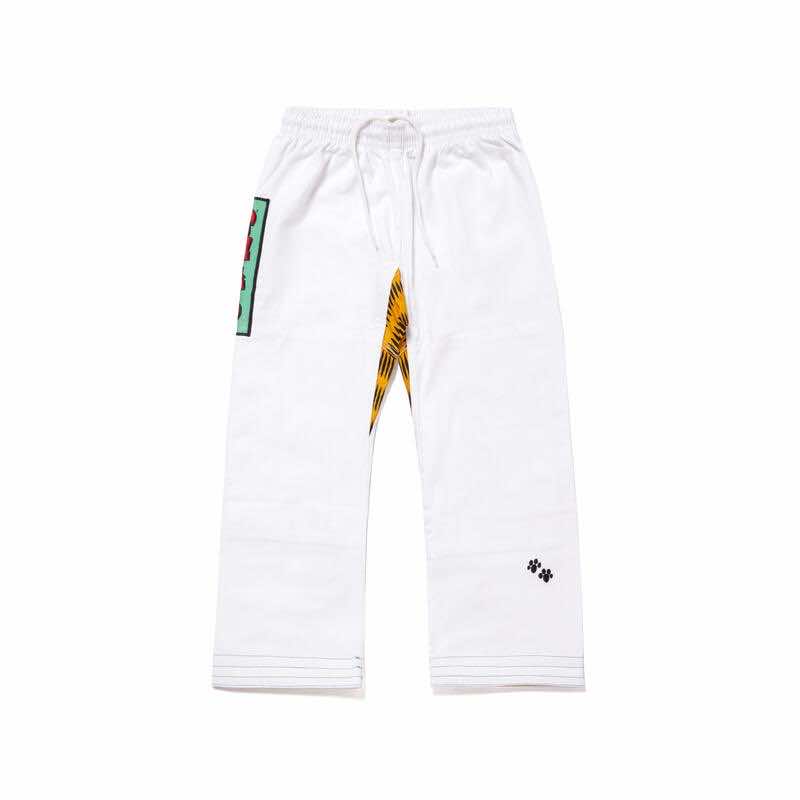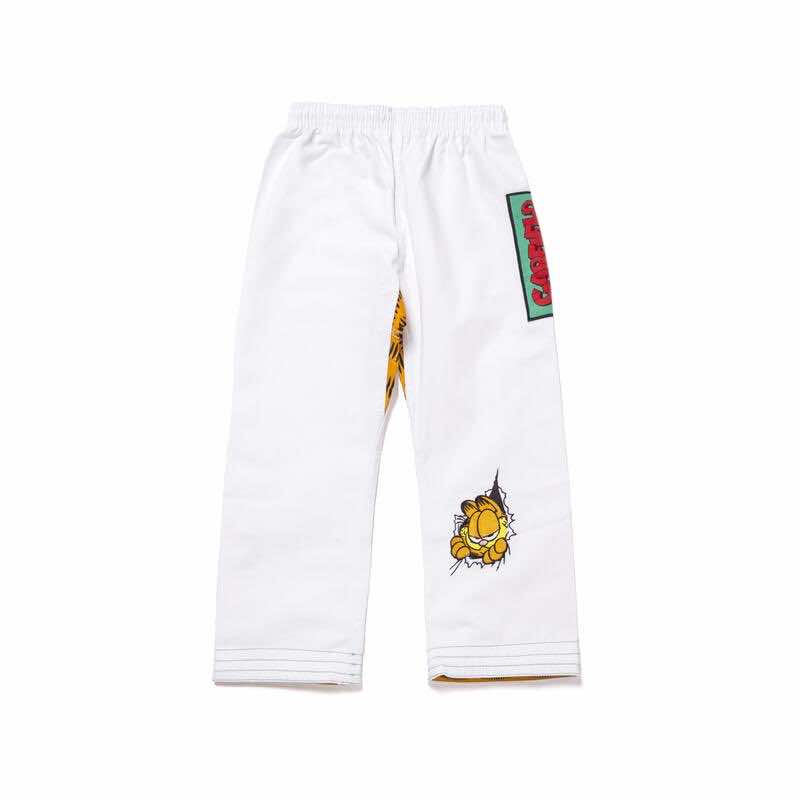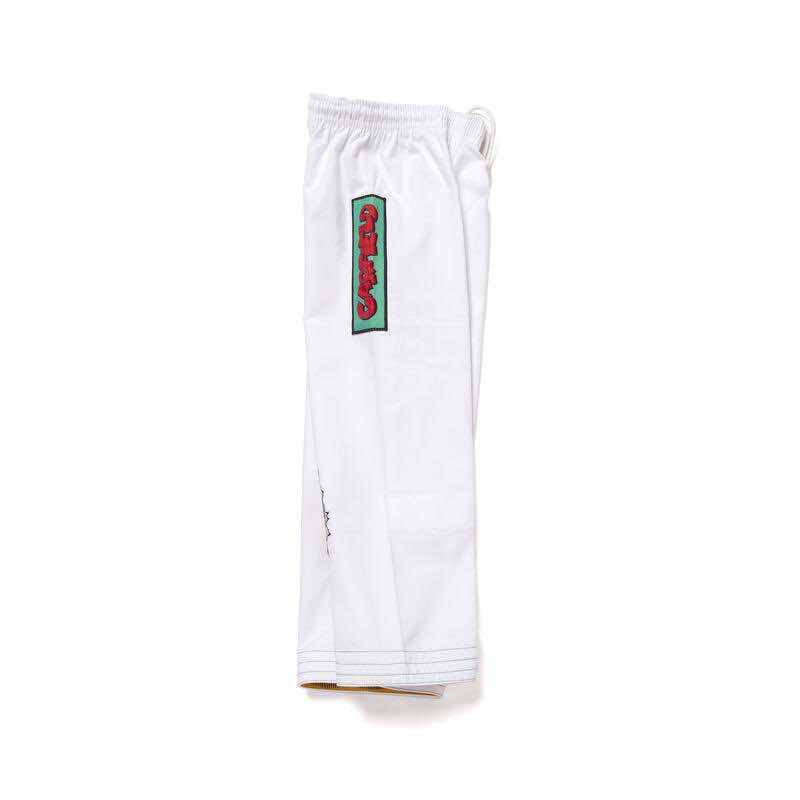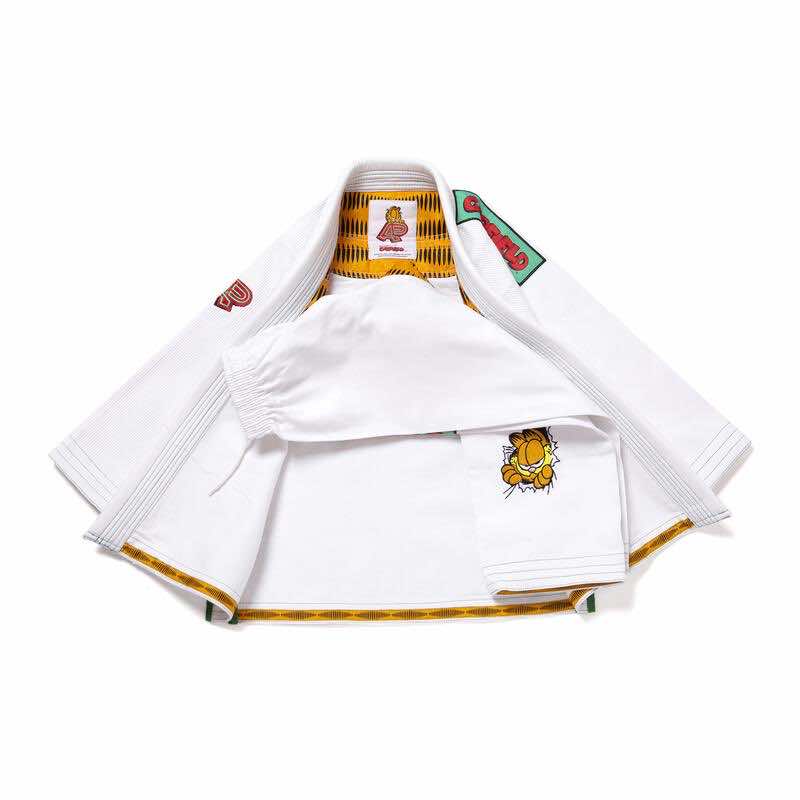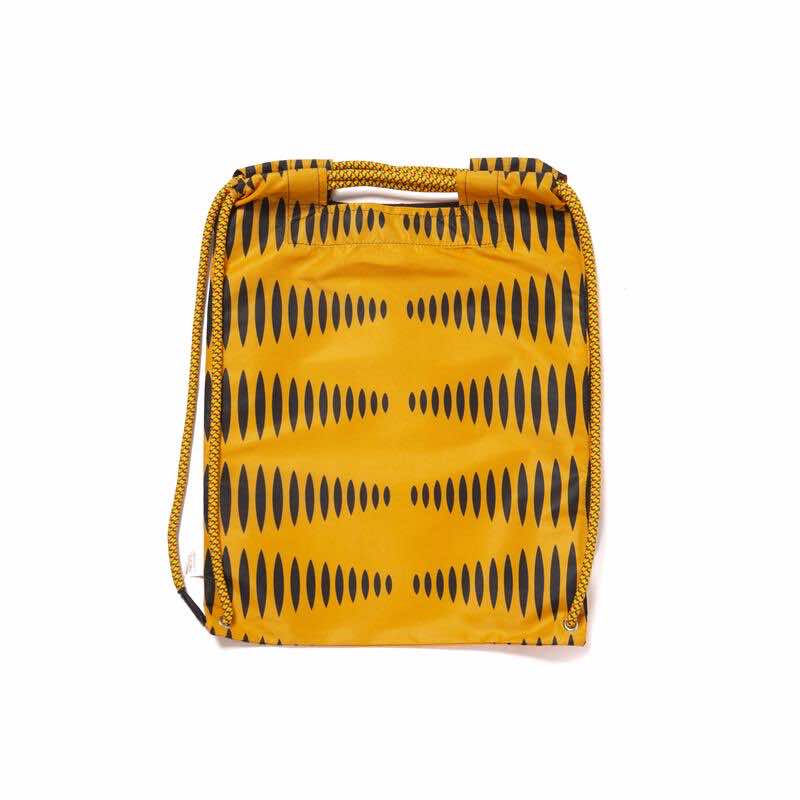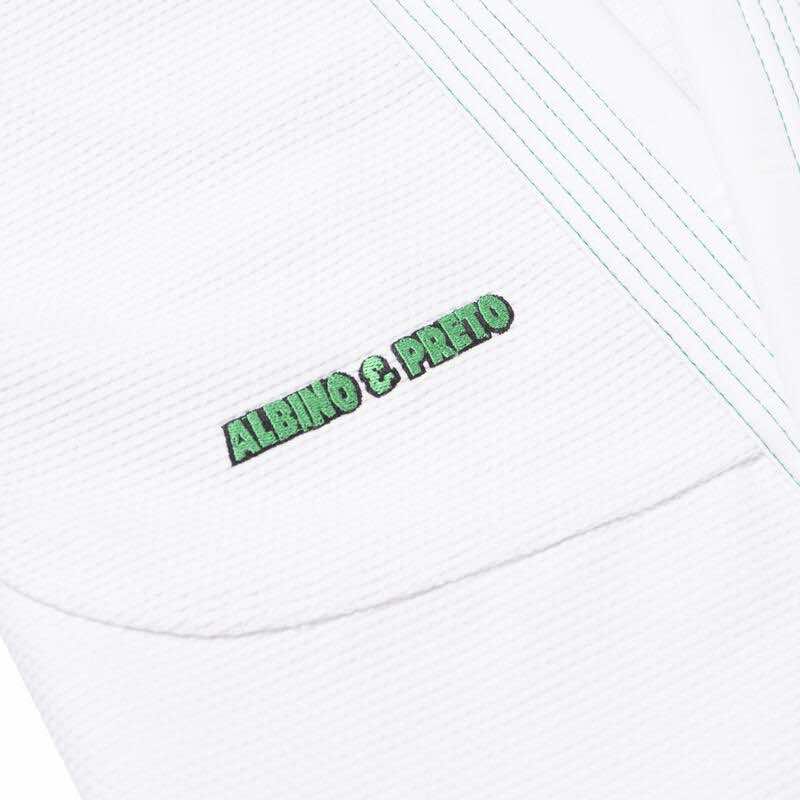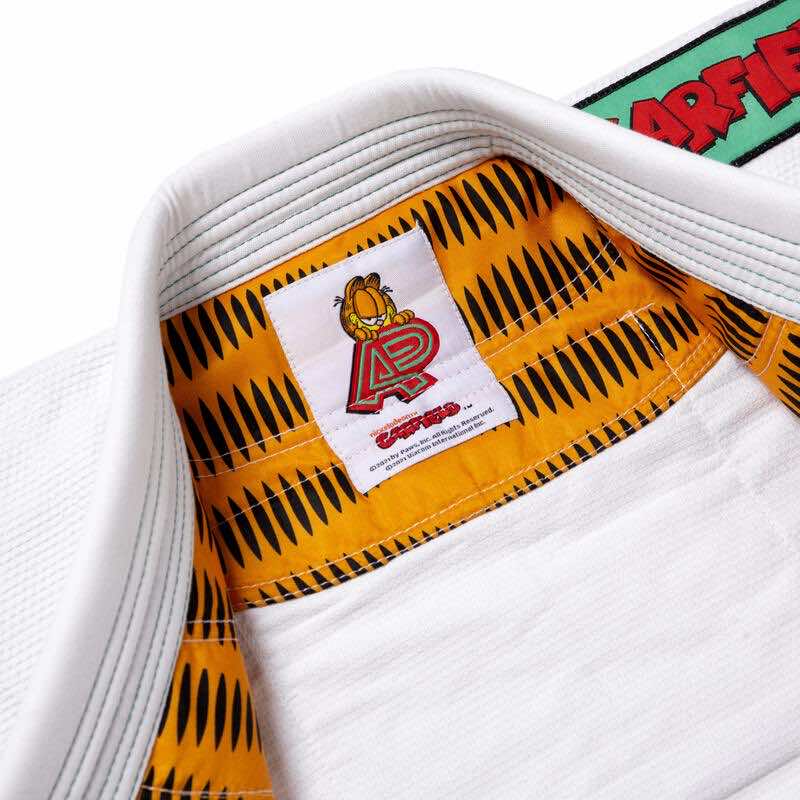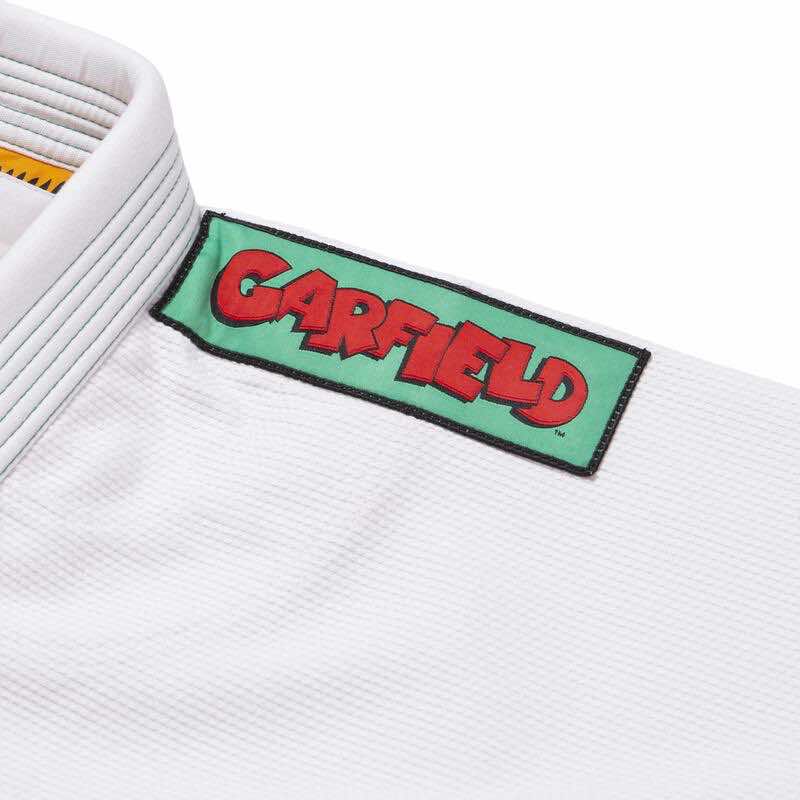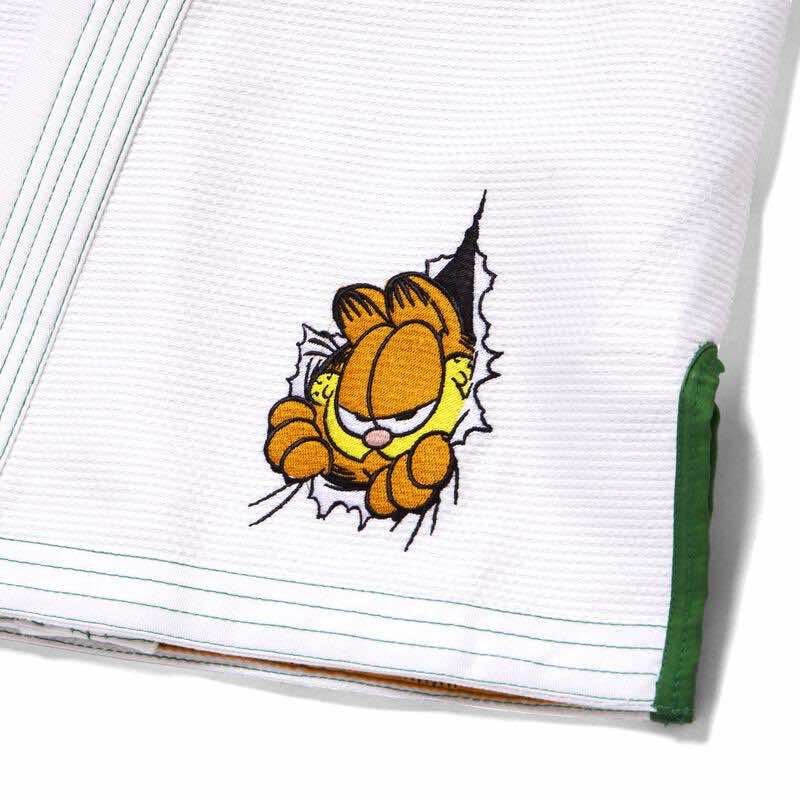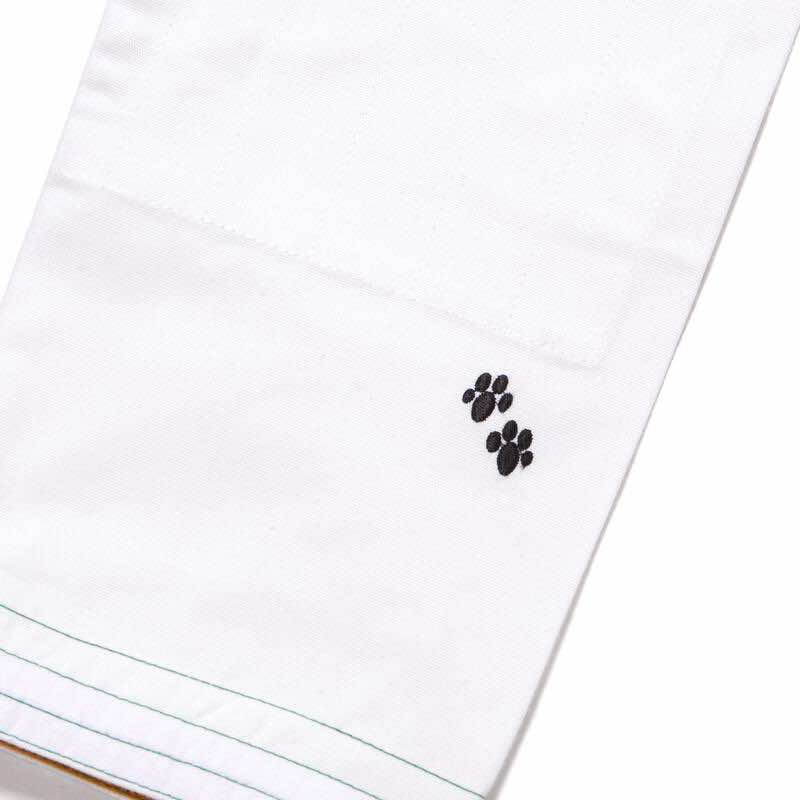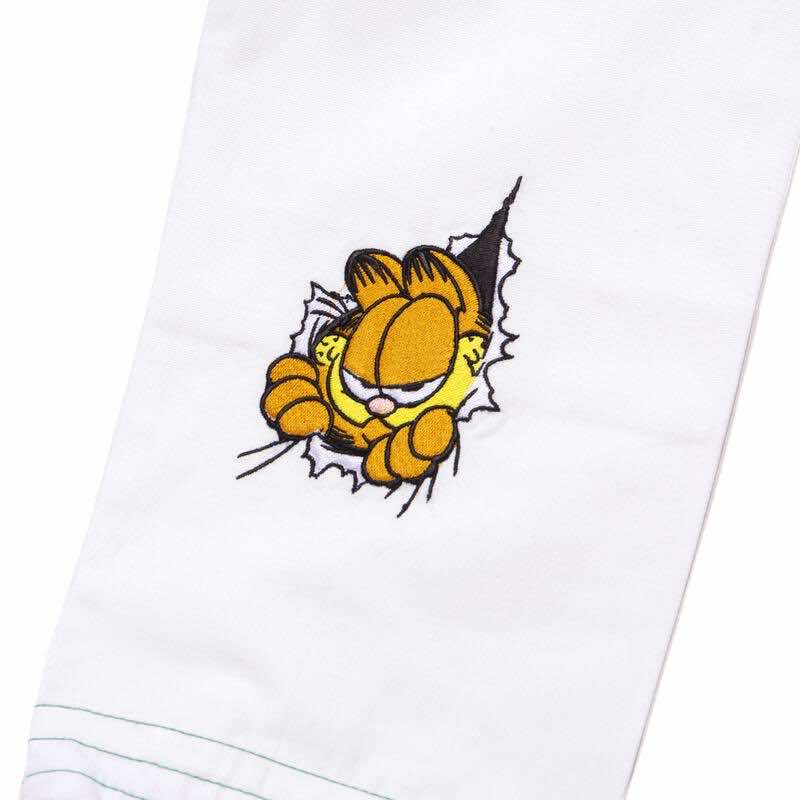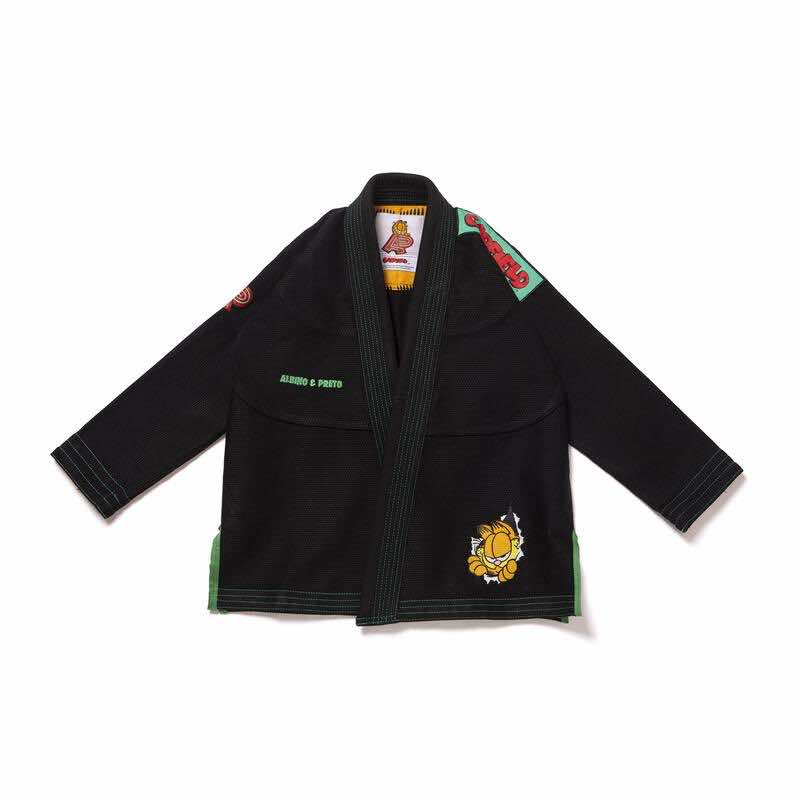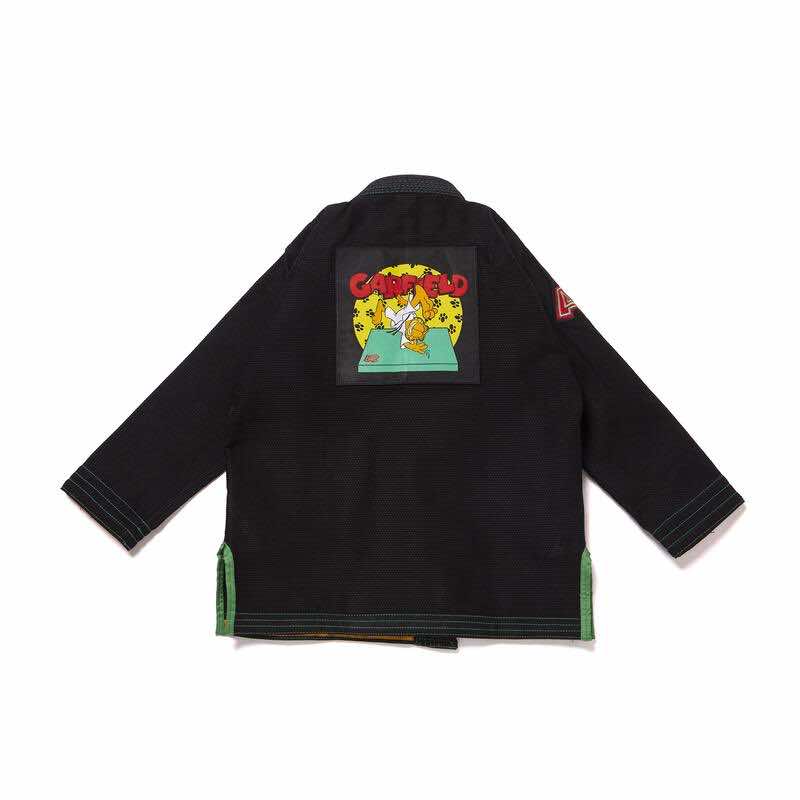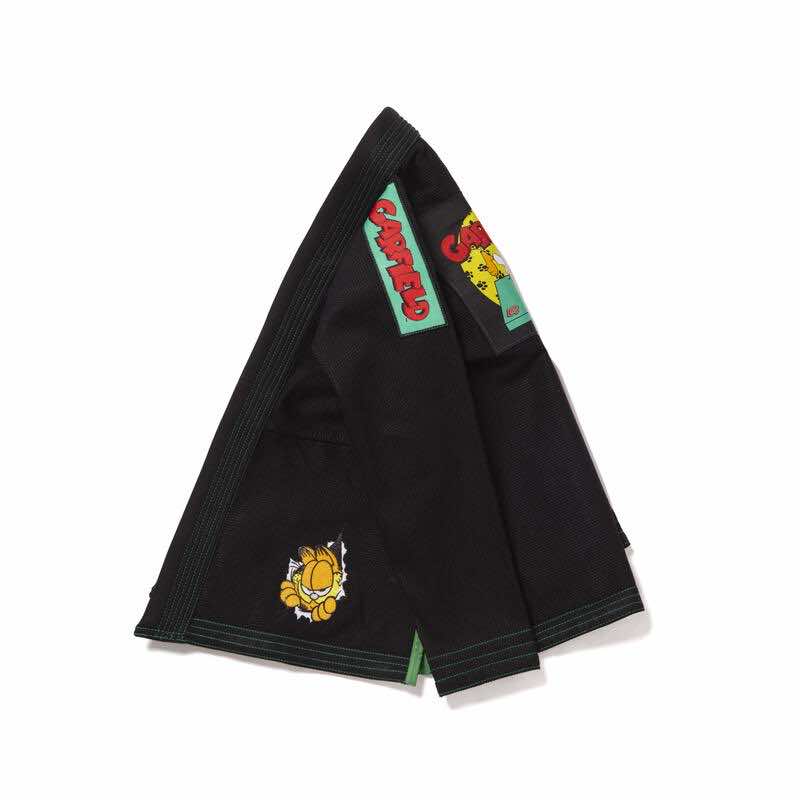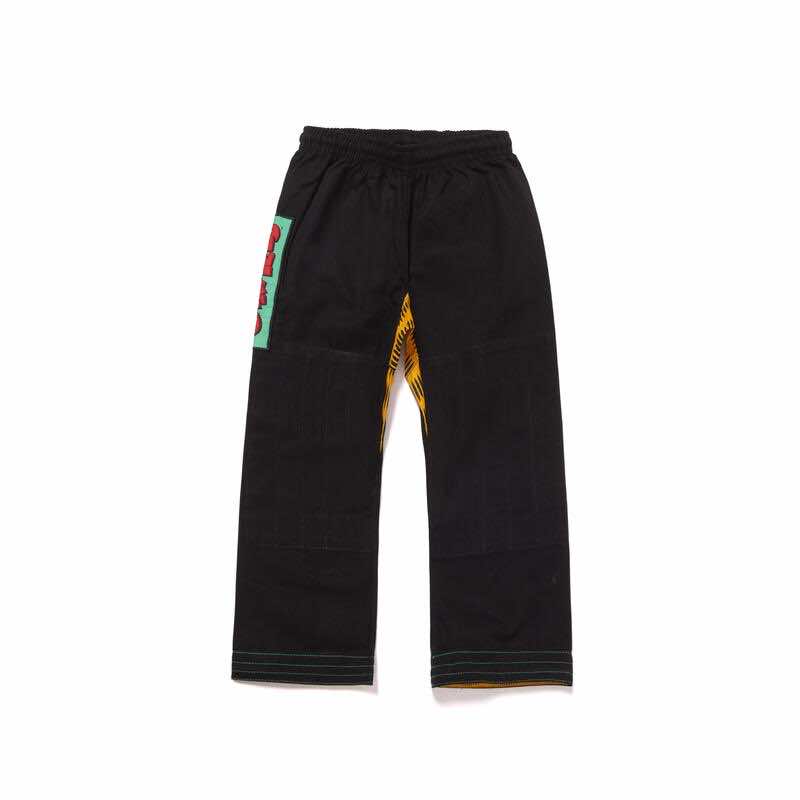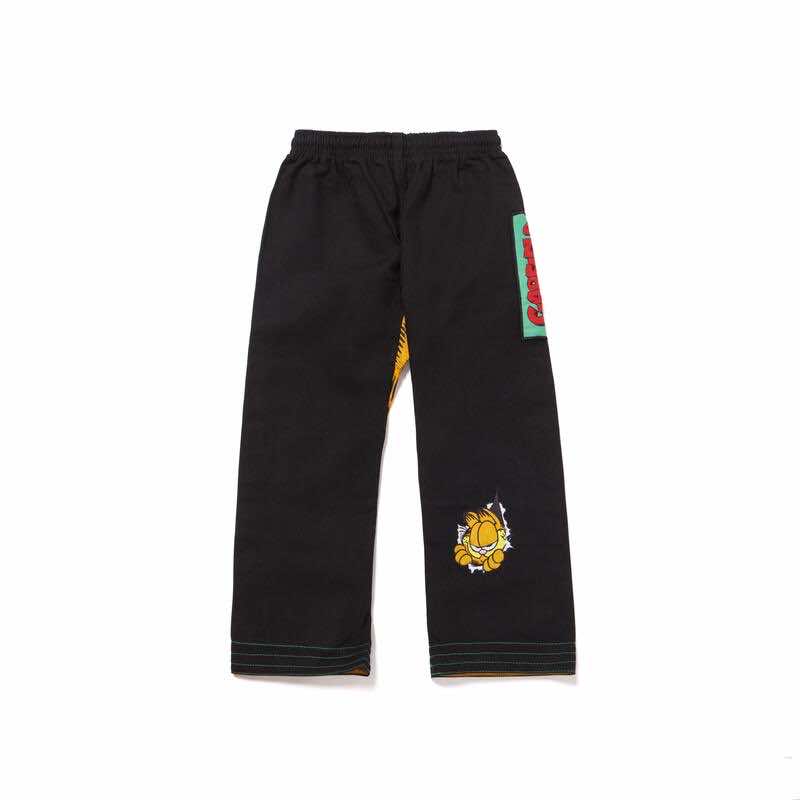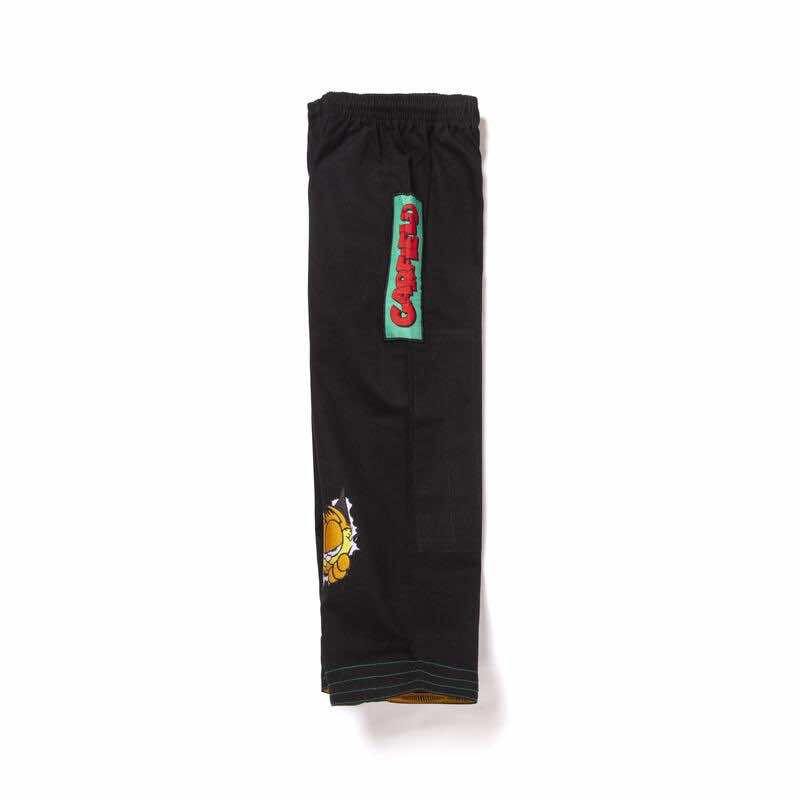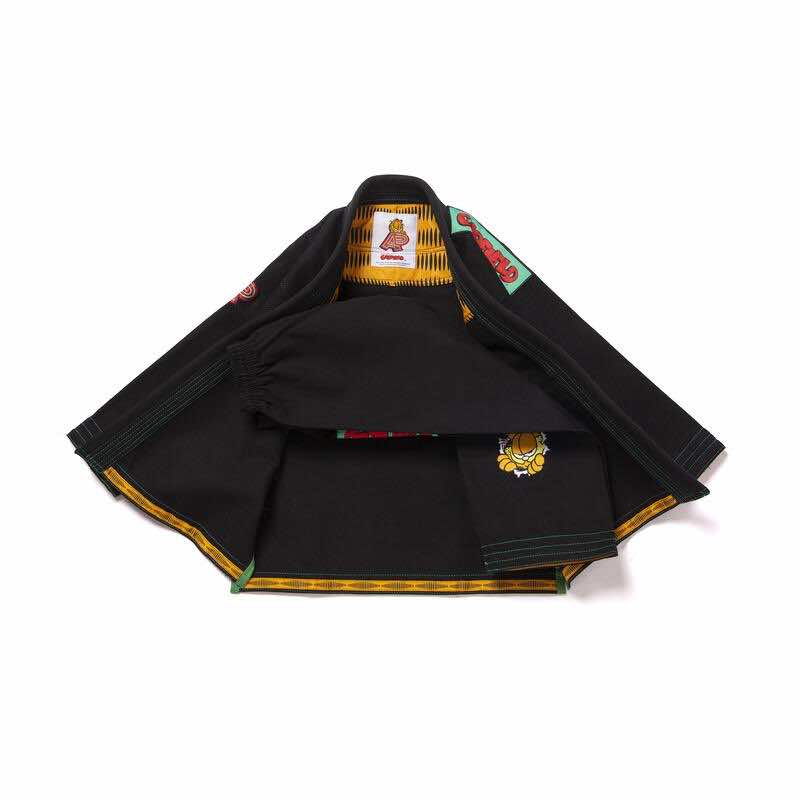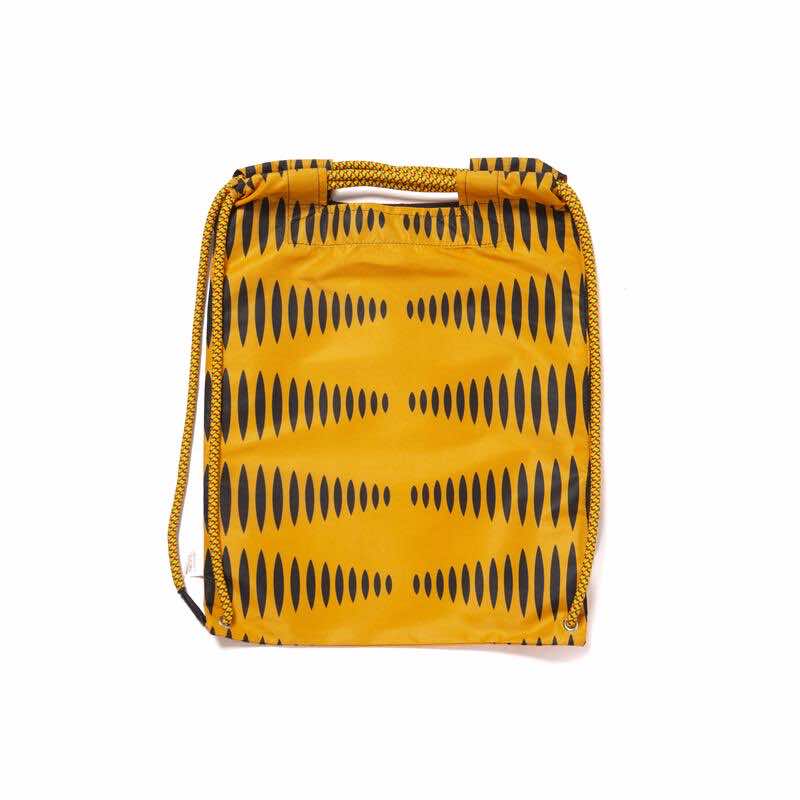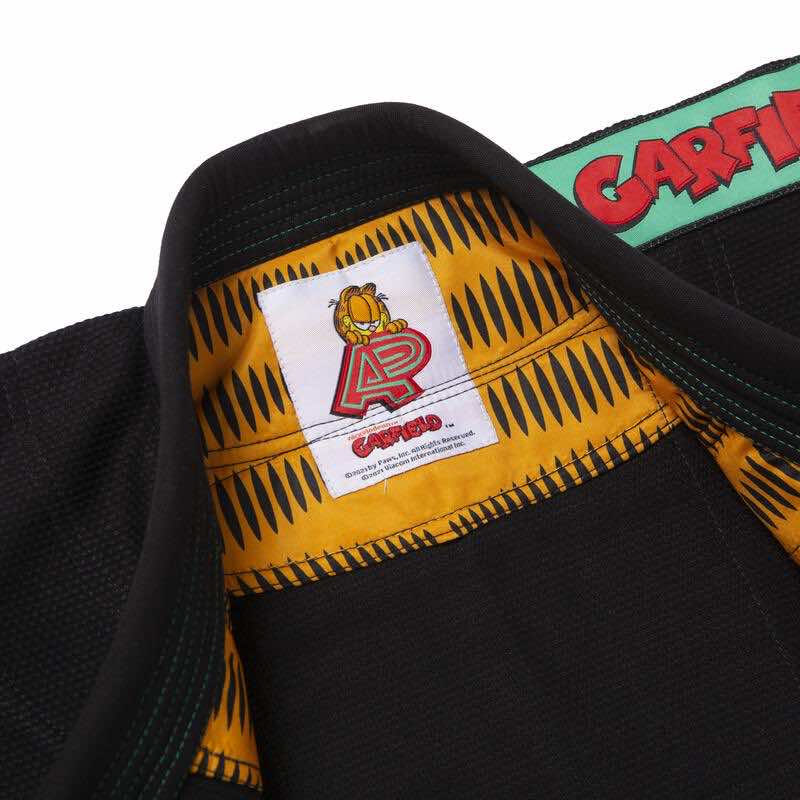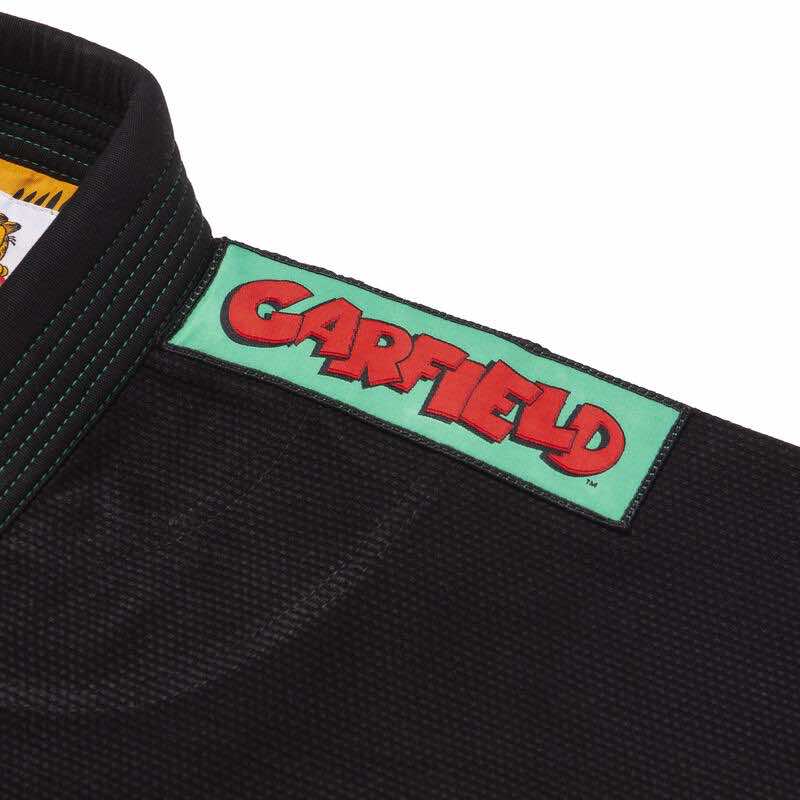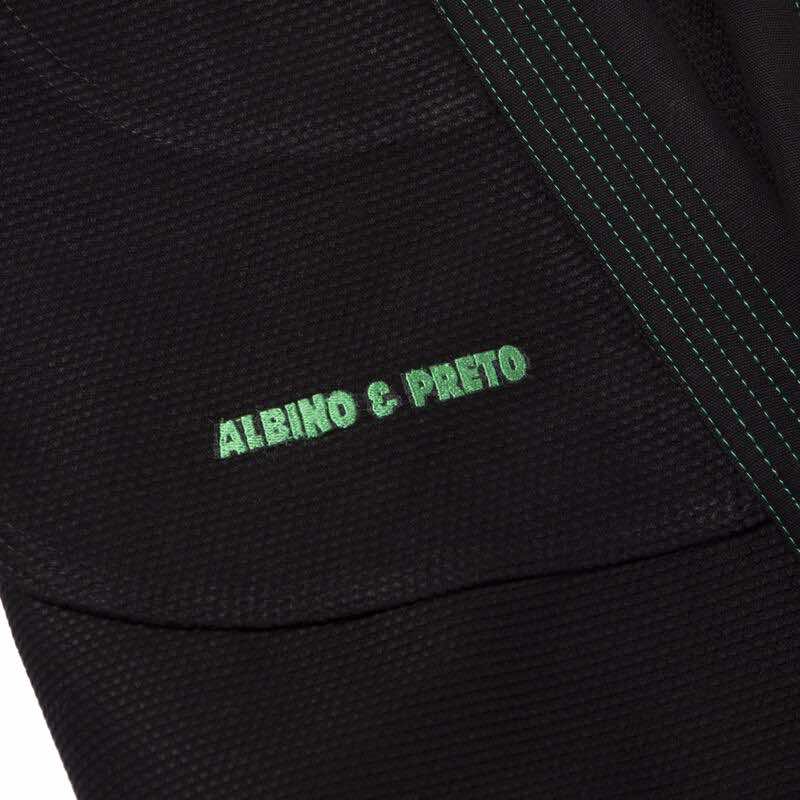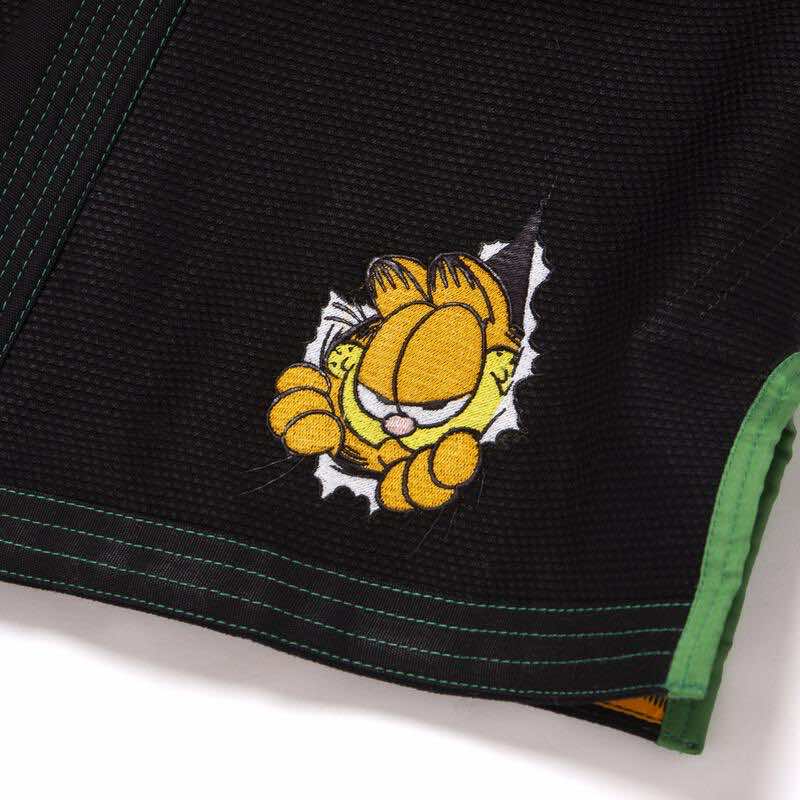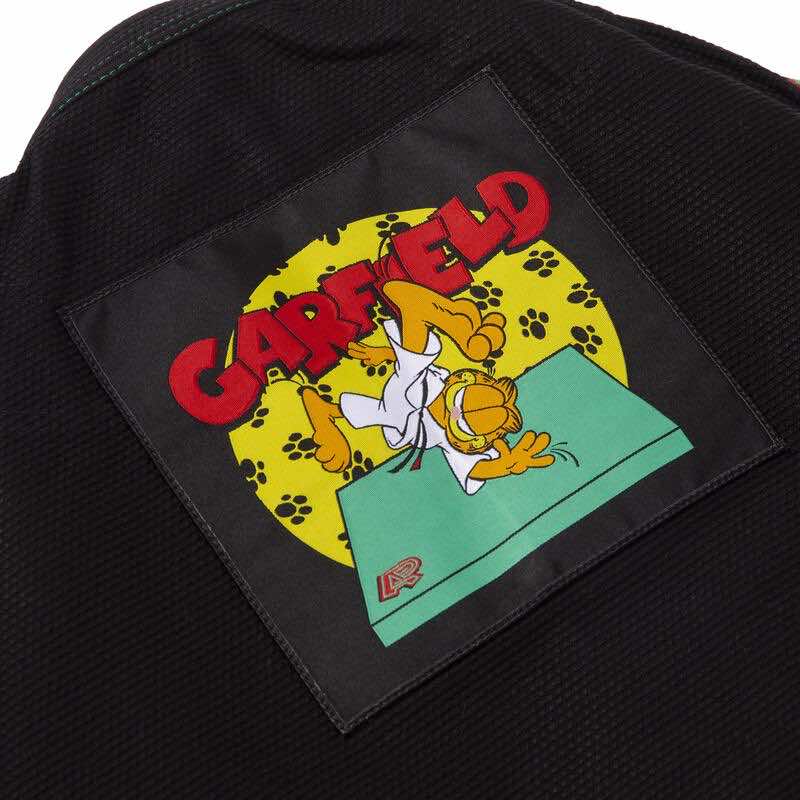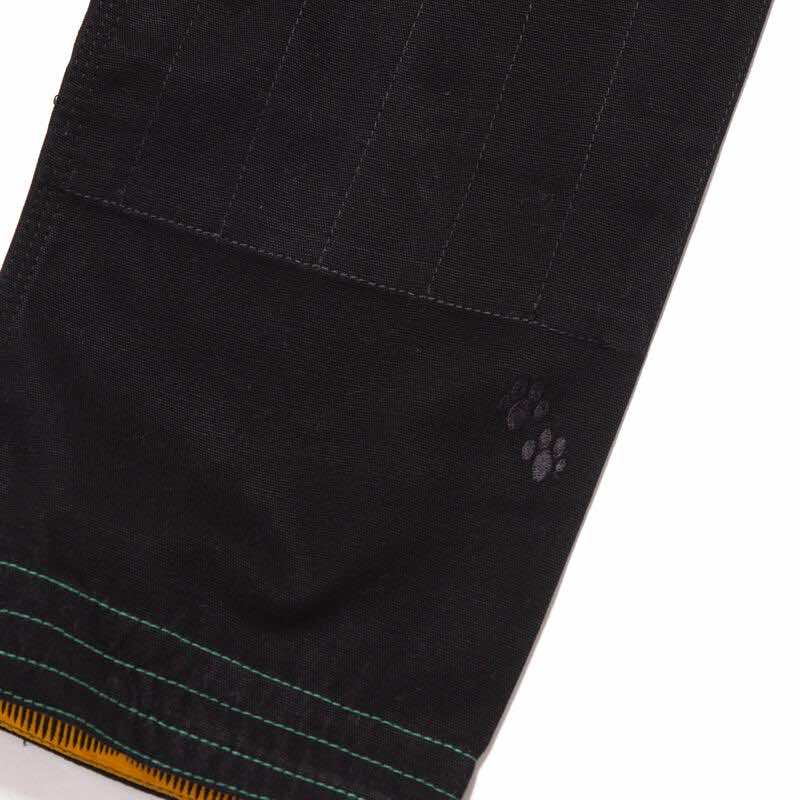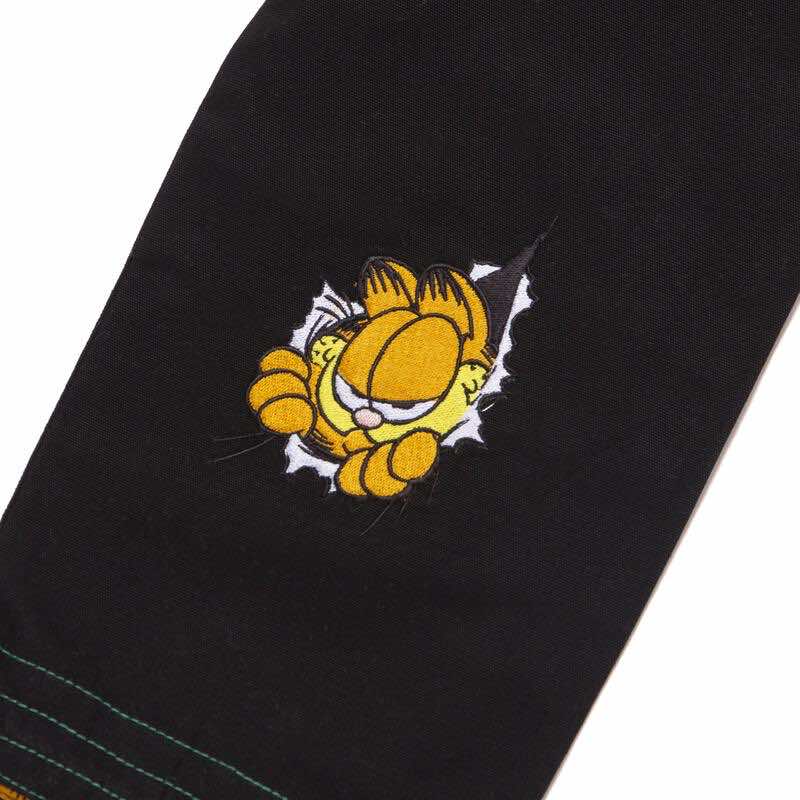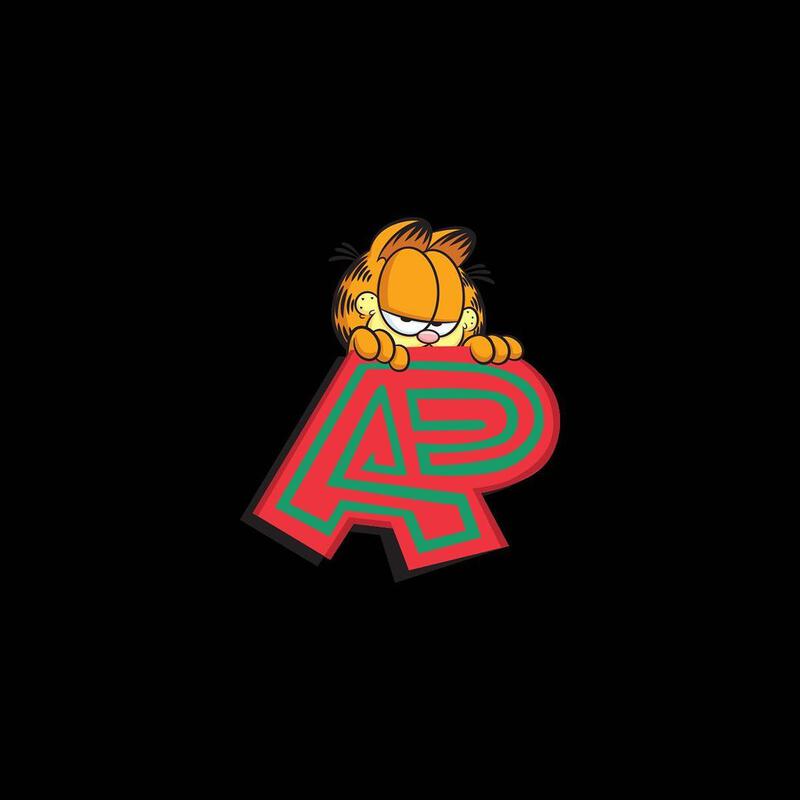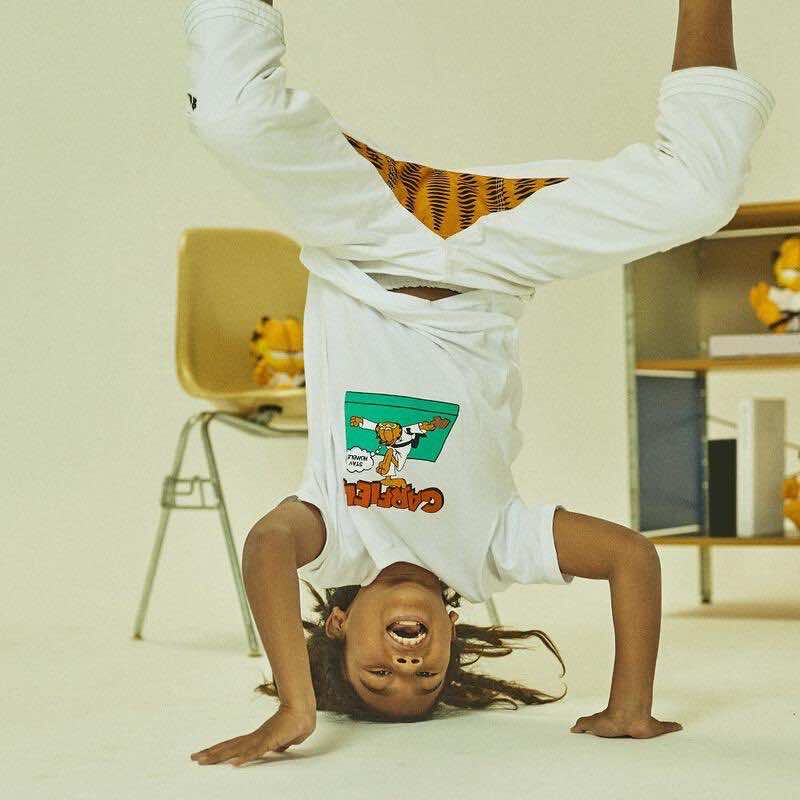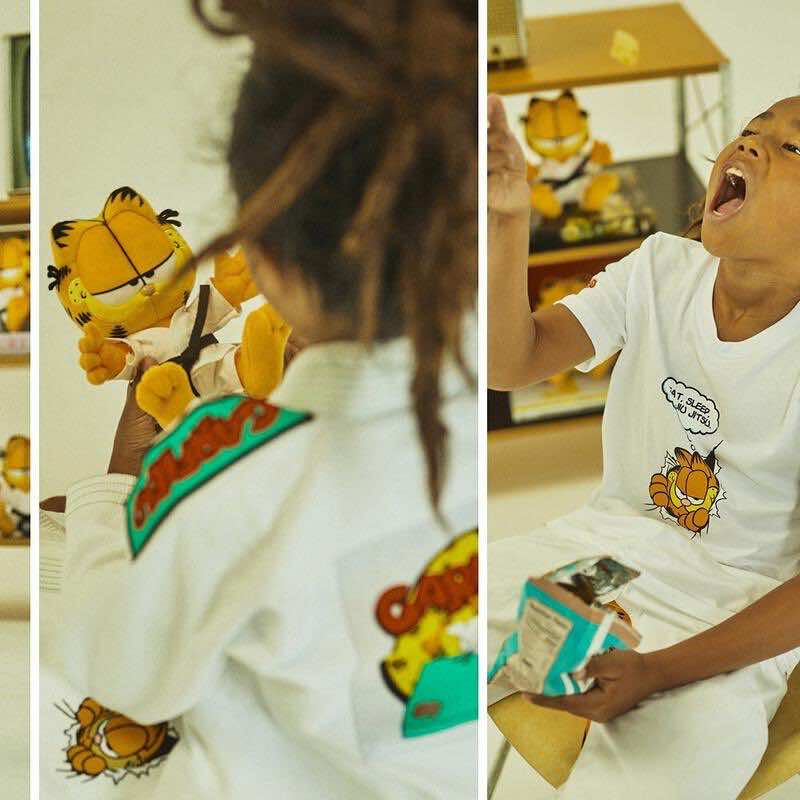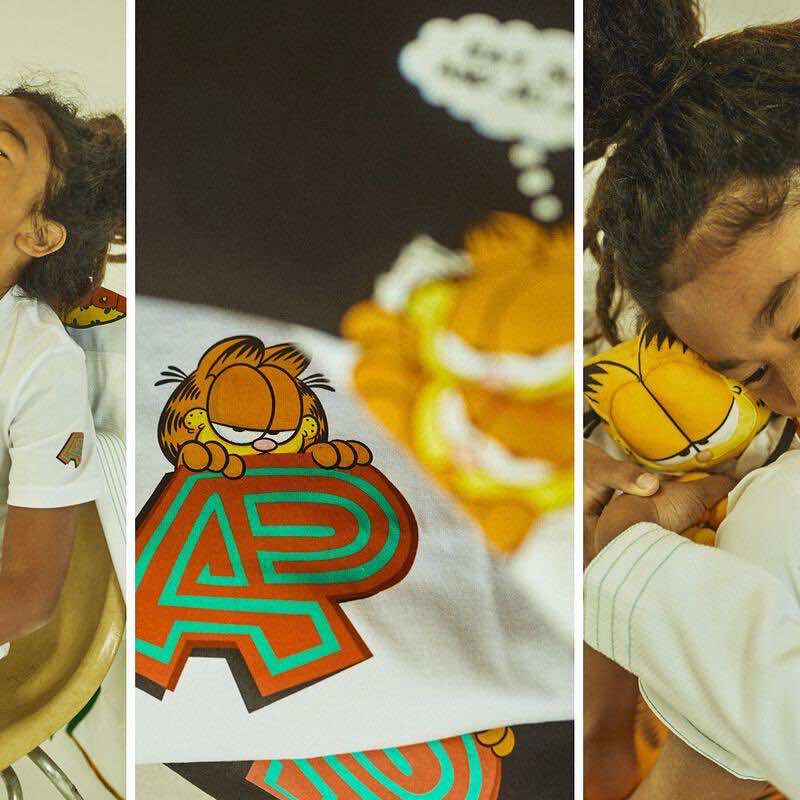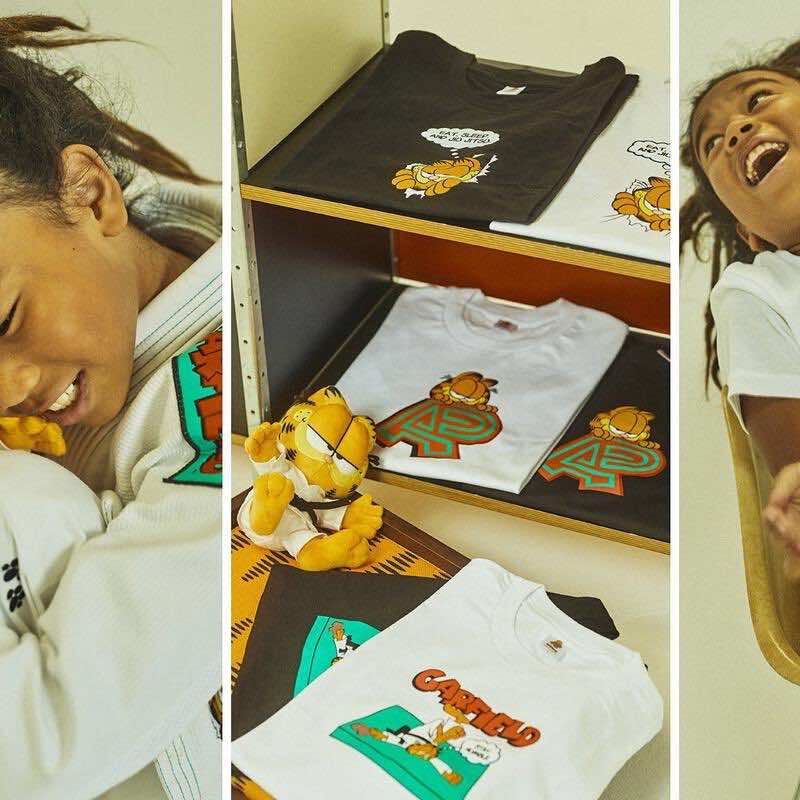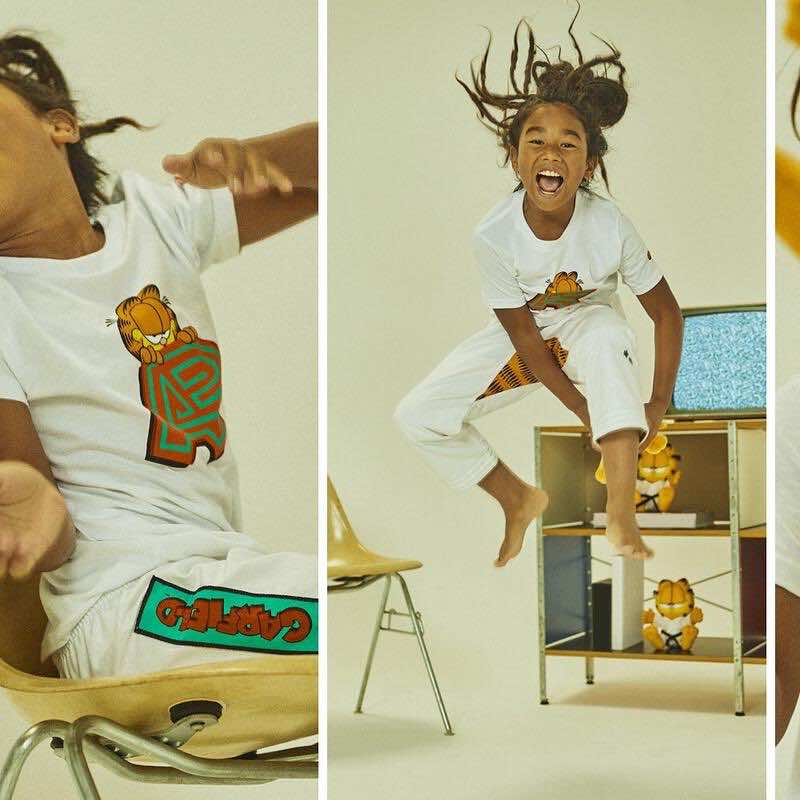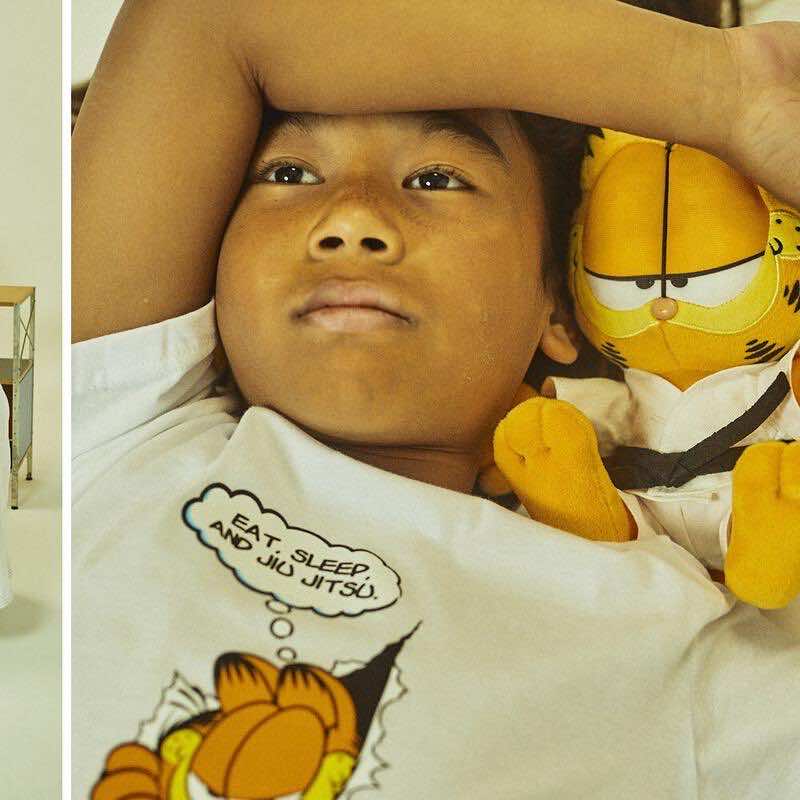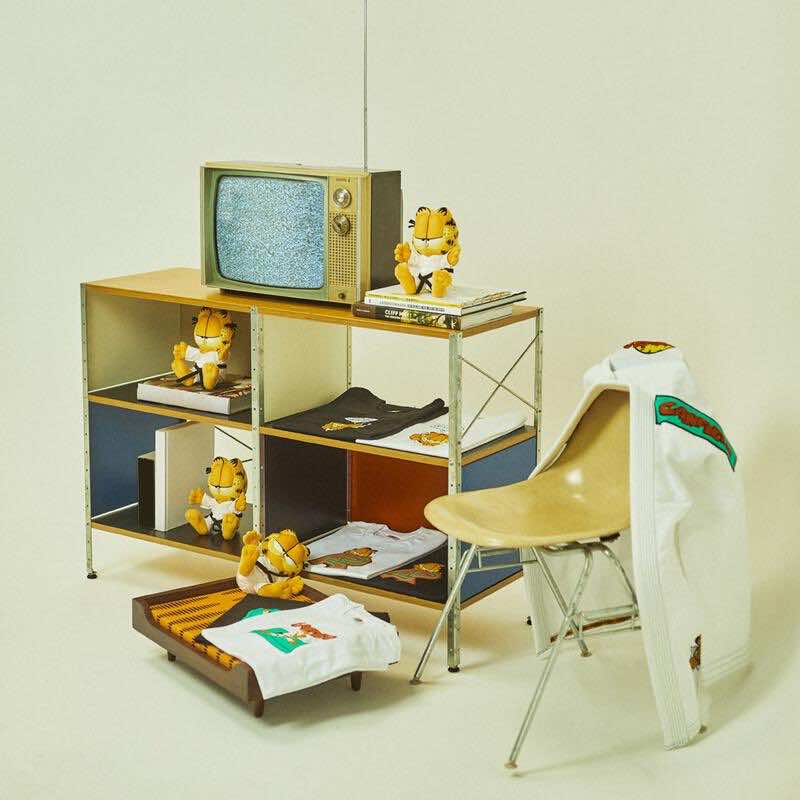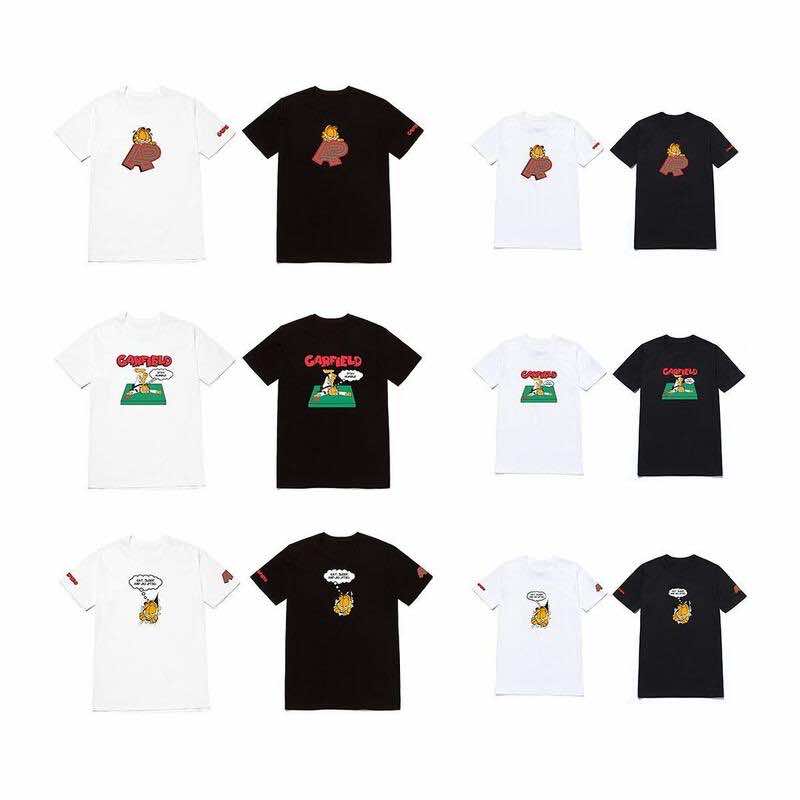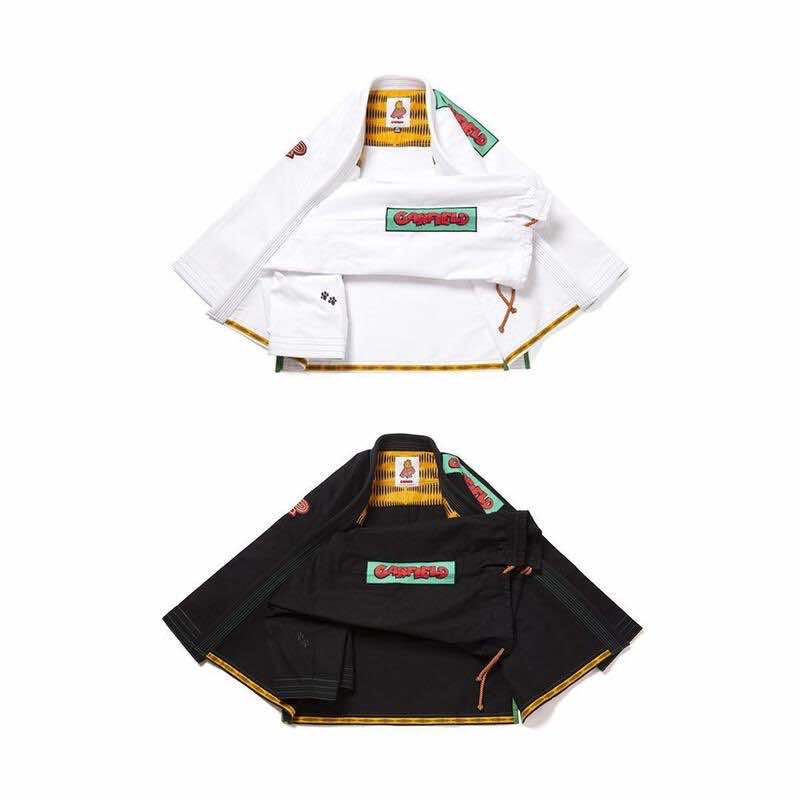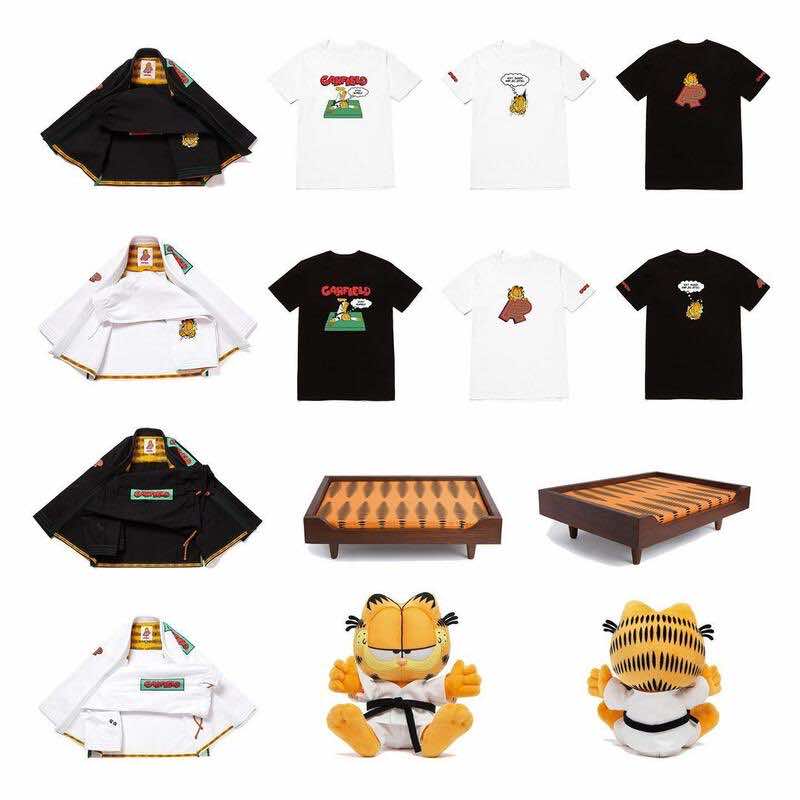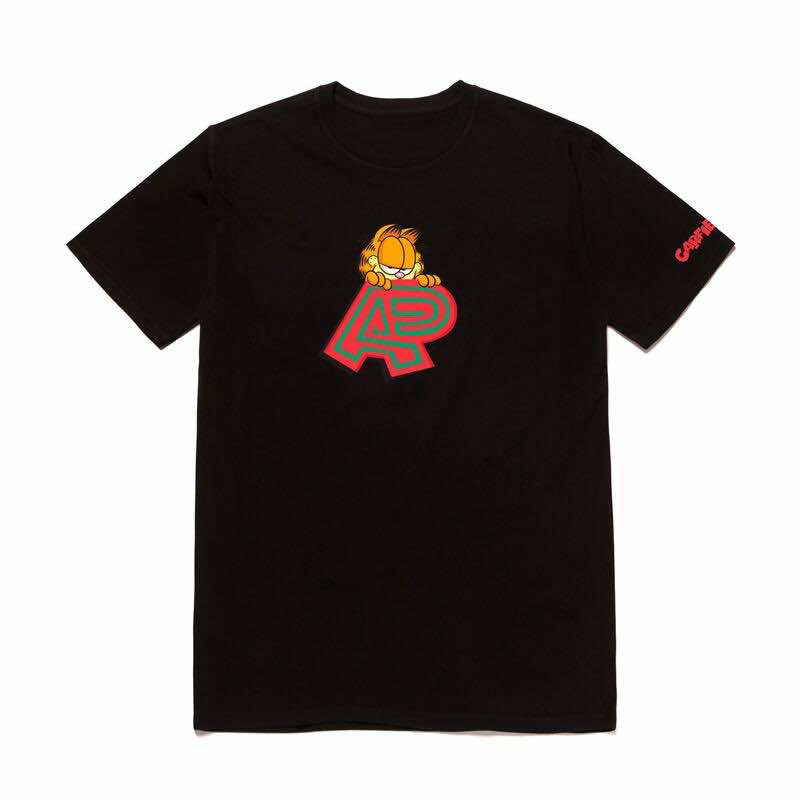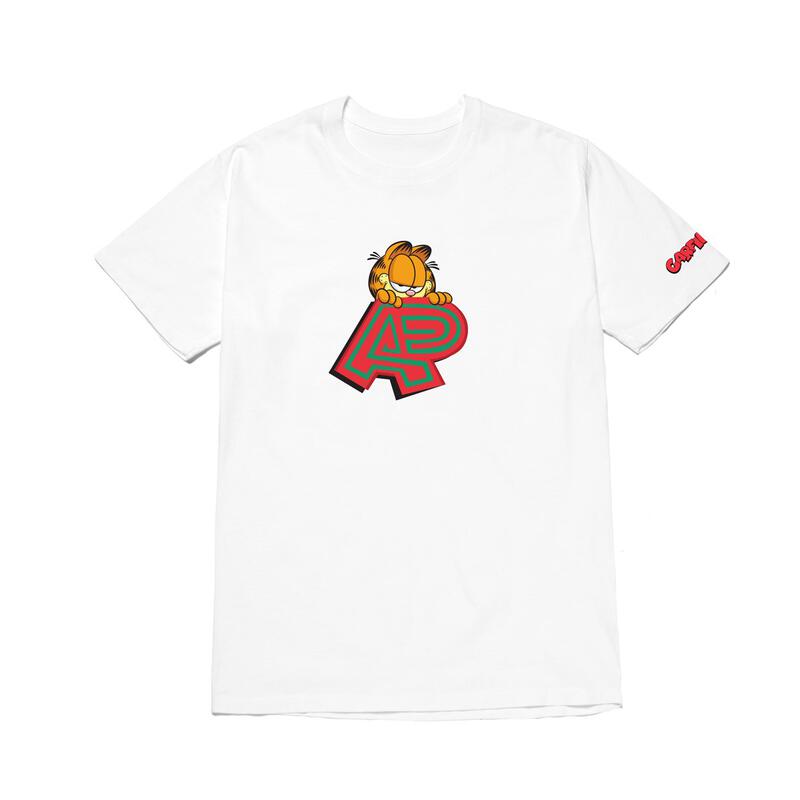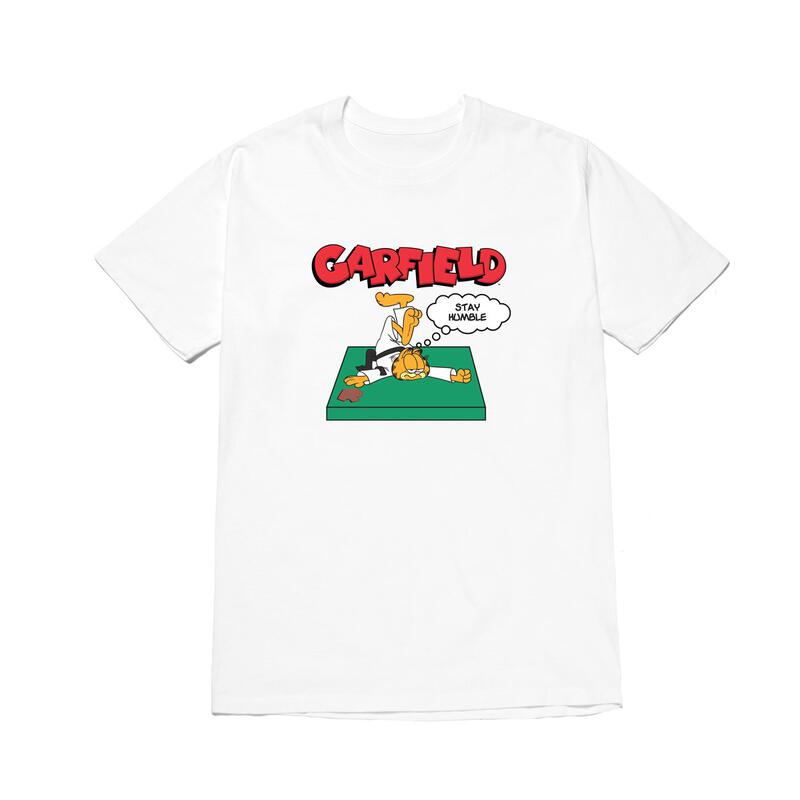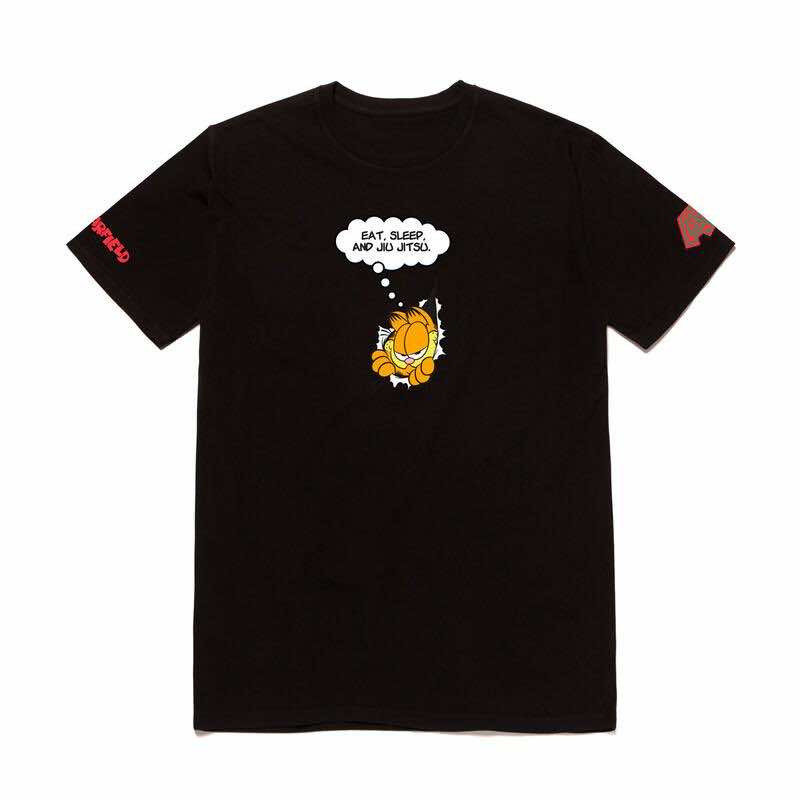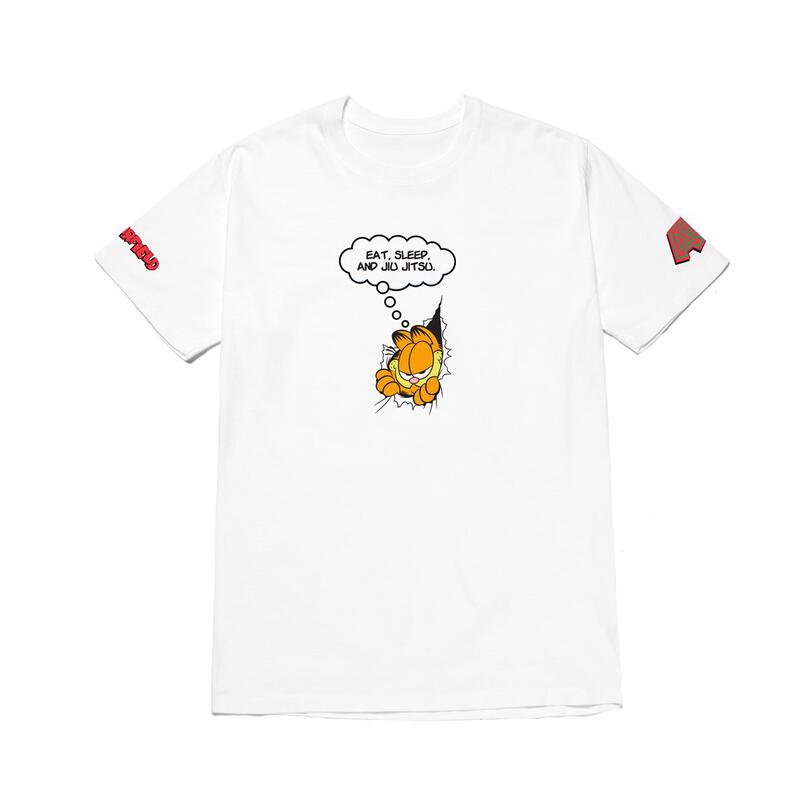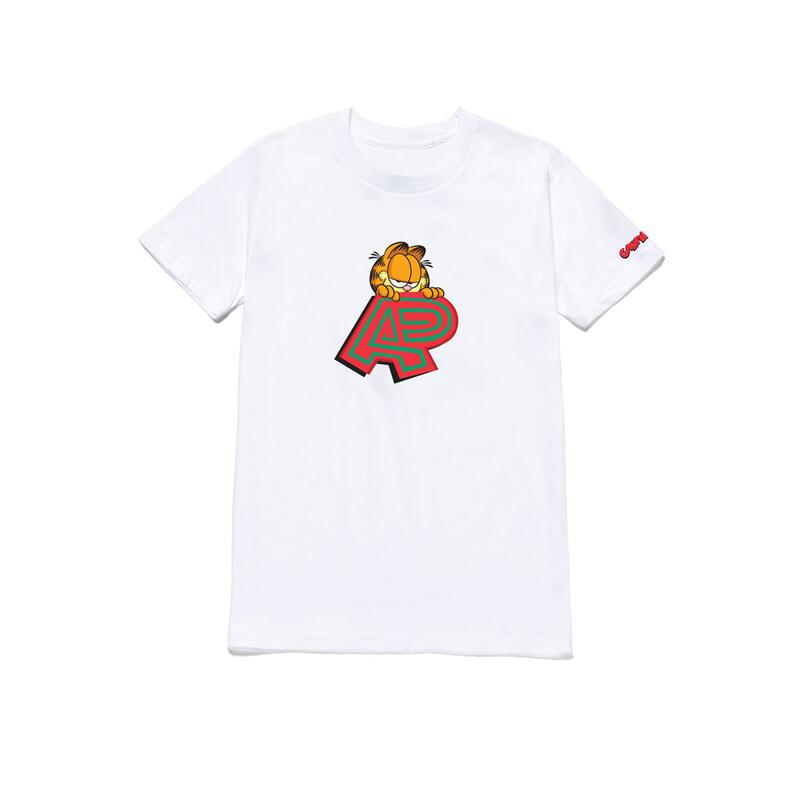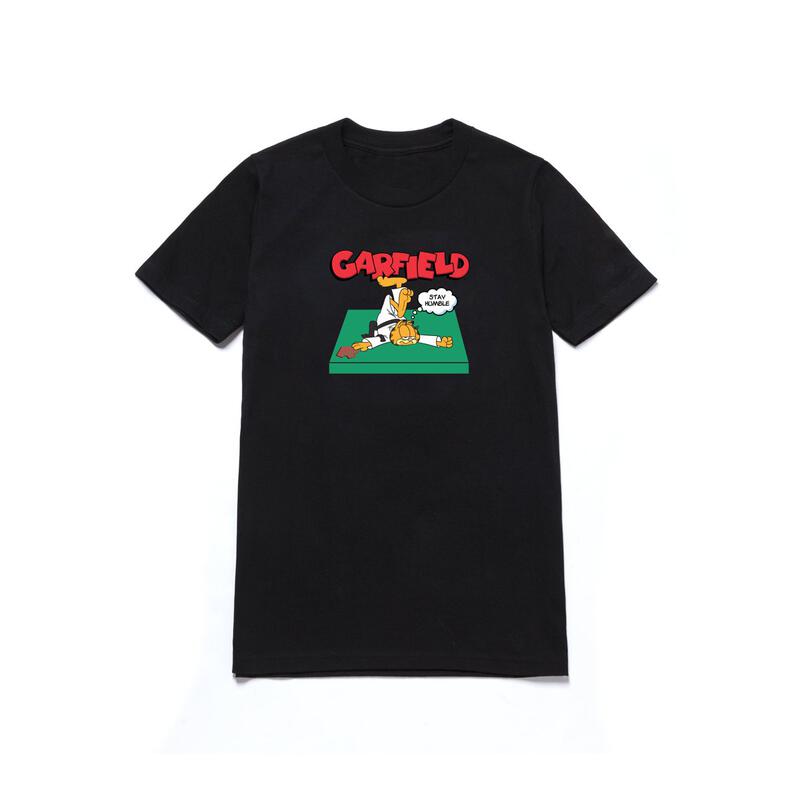 Eat Sleep Jiu Jitsu Tee Kids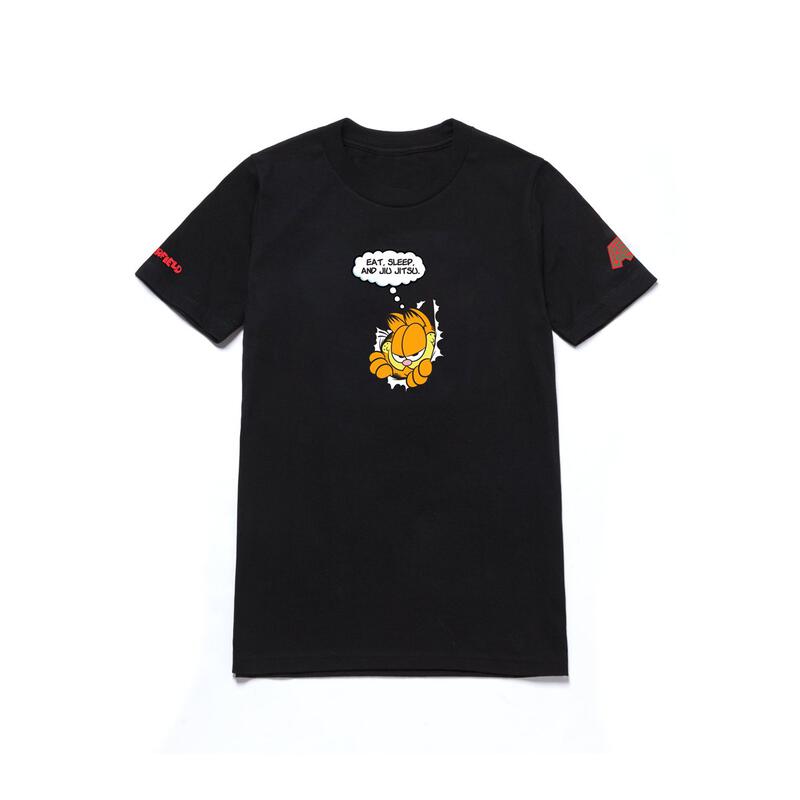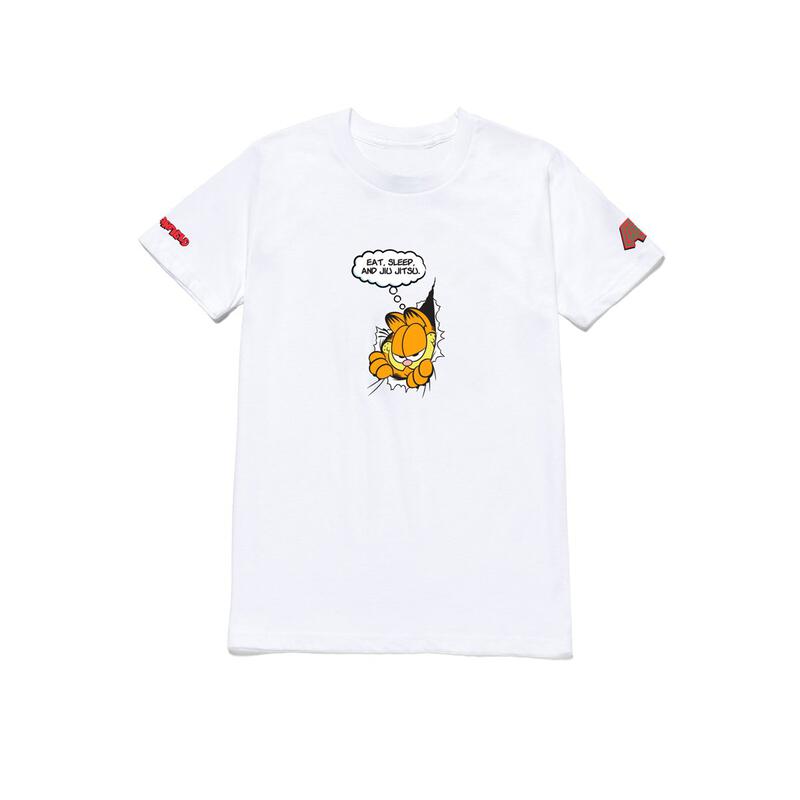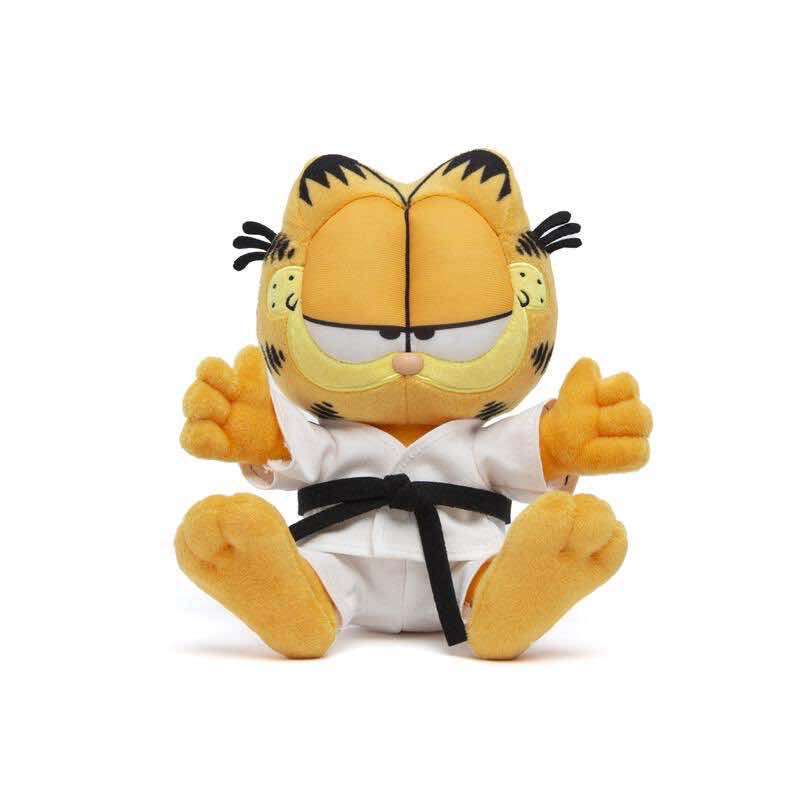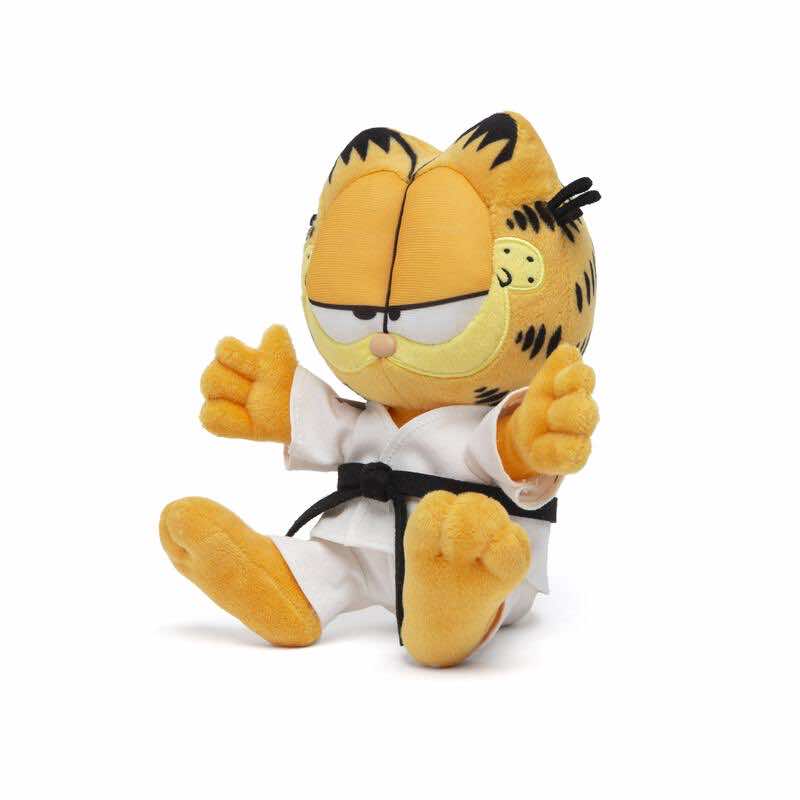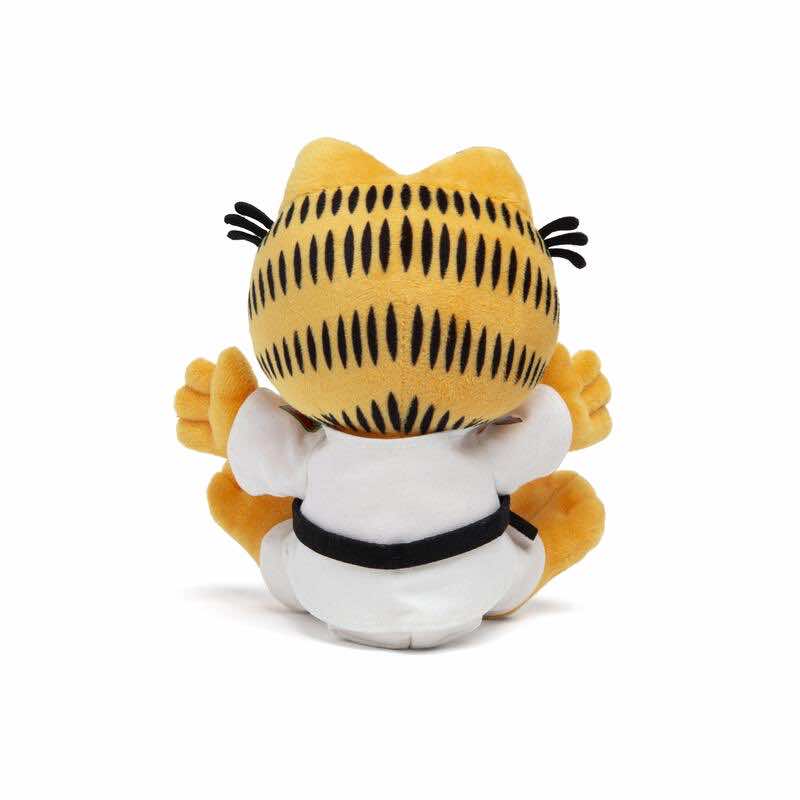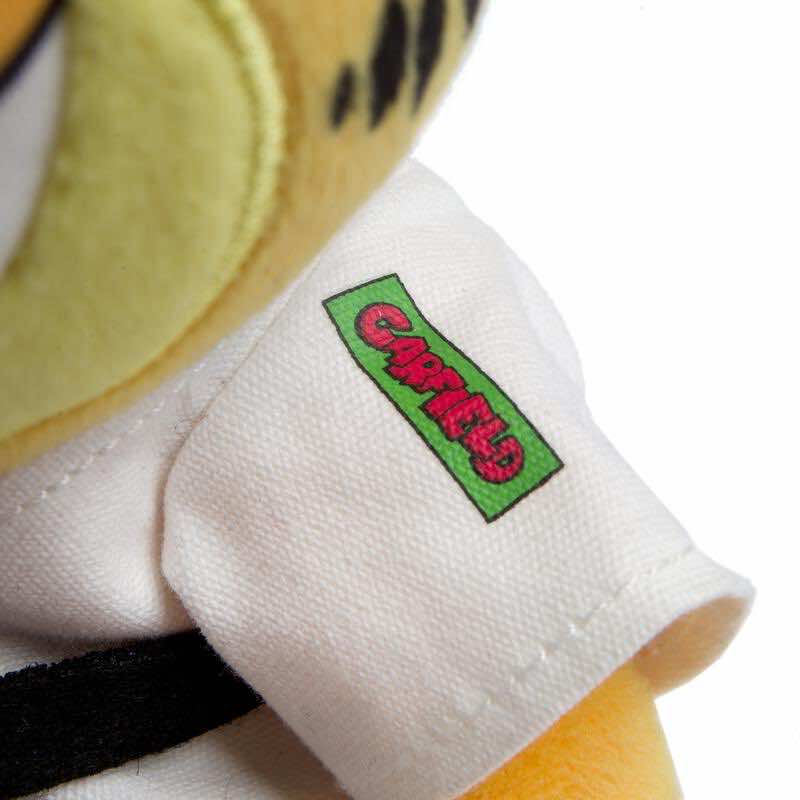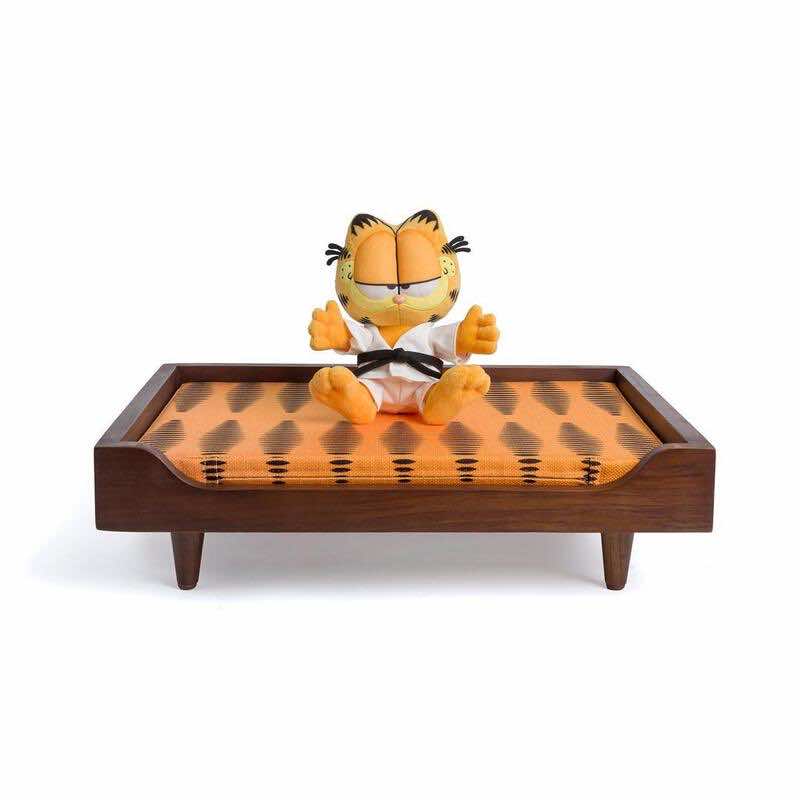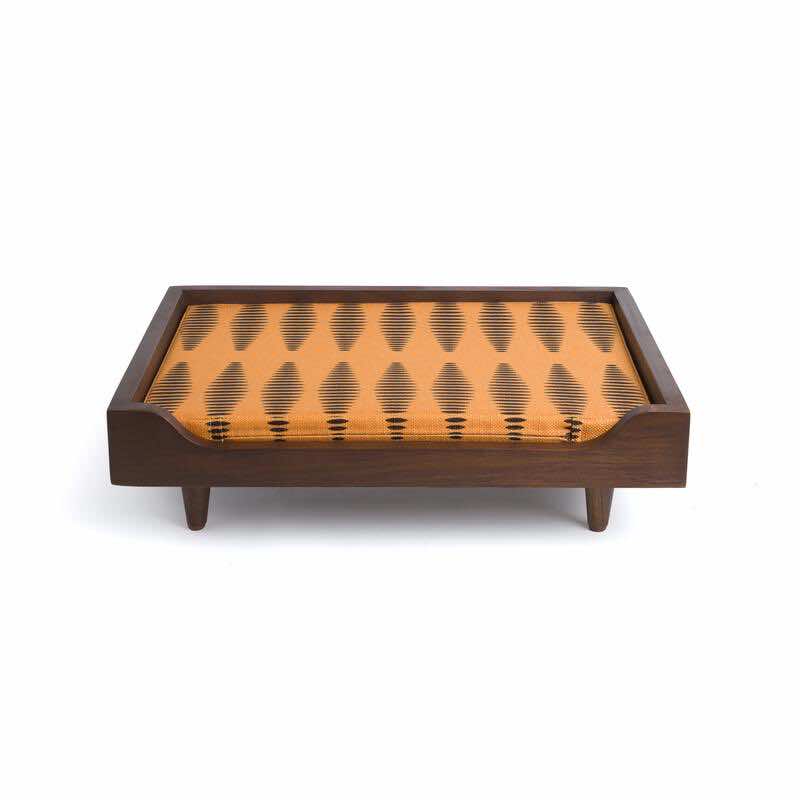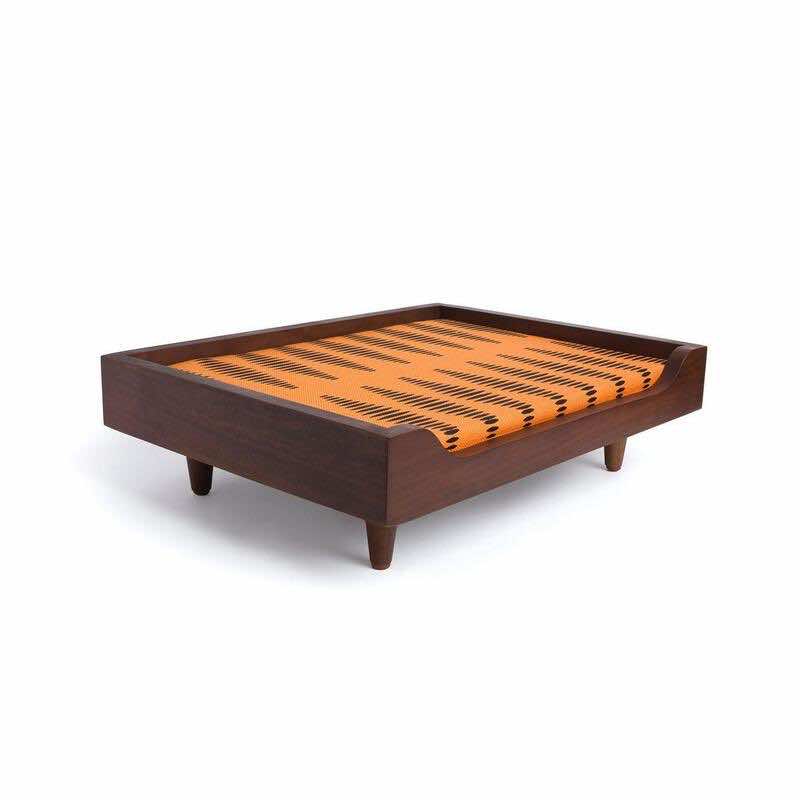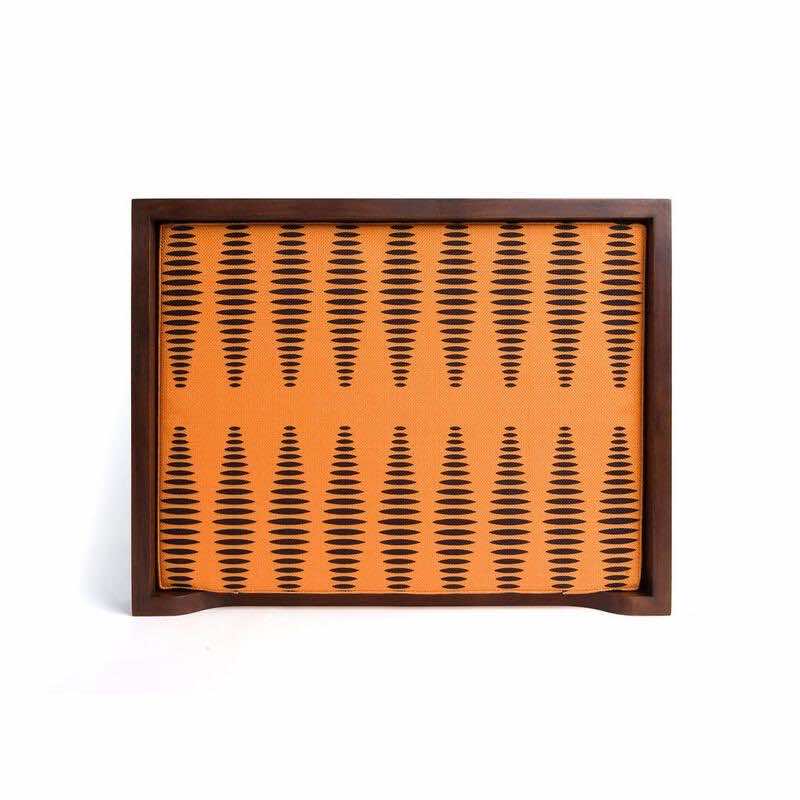 ​Albino and Preto (Adult Black) Albino and Preto (Adult White) Albino and Preto (Kids Black) Albino and Preto (Kids White)​
​Albino and Preto Garfield Mark Tee (Adult Black) Albino and Preto Garfield Mark Tee (Adult White) Albino and Preto Garfield Mark Tee (Kids Black) Albino and Preto Garfield Mark Tee (Kids White)​
​Albino and Preto Garfield Humble Tee (Adult Black) Albino and Preto Garfield Humble Tee (Adult White) Albino and Preto Garfield Humble Tee (Kids Black) Albino and Preto Garfield Humble Tee (Kids White)​
​Albino and Preto Garfield Eat Sleep Jiu Jitsu Tee (Adult Black) Albino and Preto Garfield Eat Sleep Jiu Jitsu Tee (Adult White) Albino and Preto Garfield Eat Sleep Jiu Jitsu Tee (Kids Black) Albino and Preto Garfield Eat Sleep Jiu Jitsu Tee (Kids White)​
​Albino and Preto Garfield Plush Albino and Preto Mini Pet Daybed​